FREE SHIPPING FOR ALL GIFTS OVER $10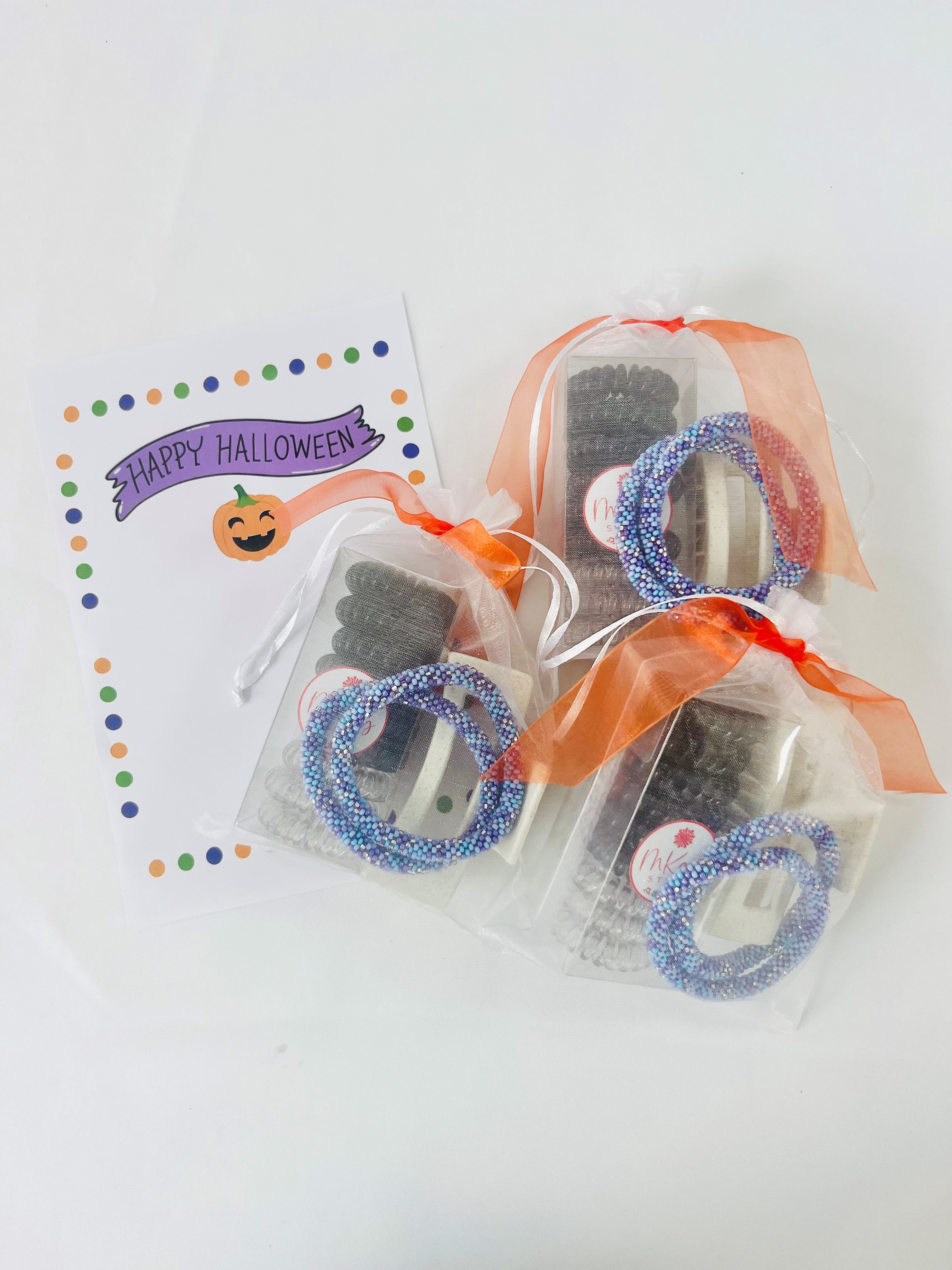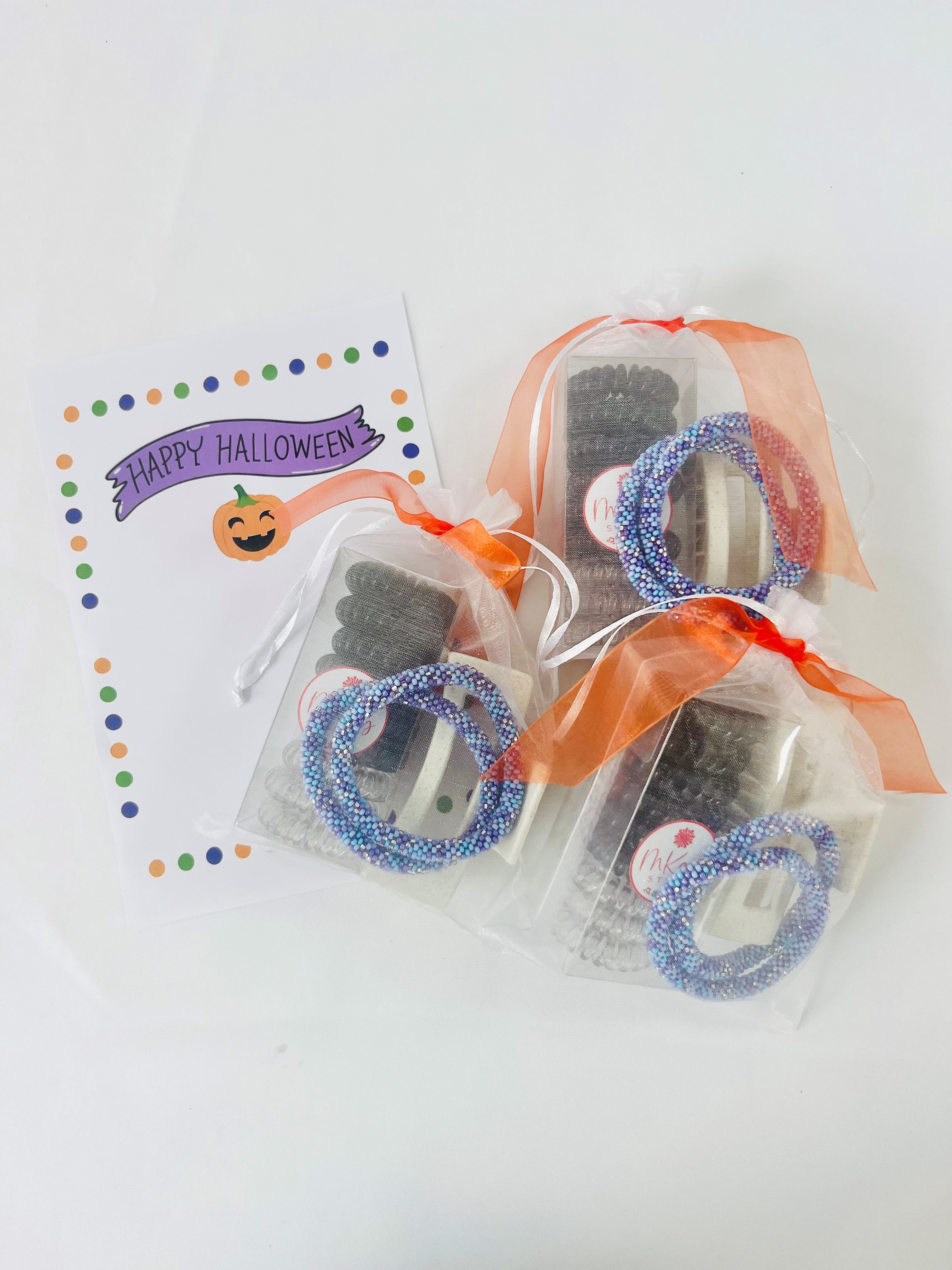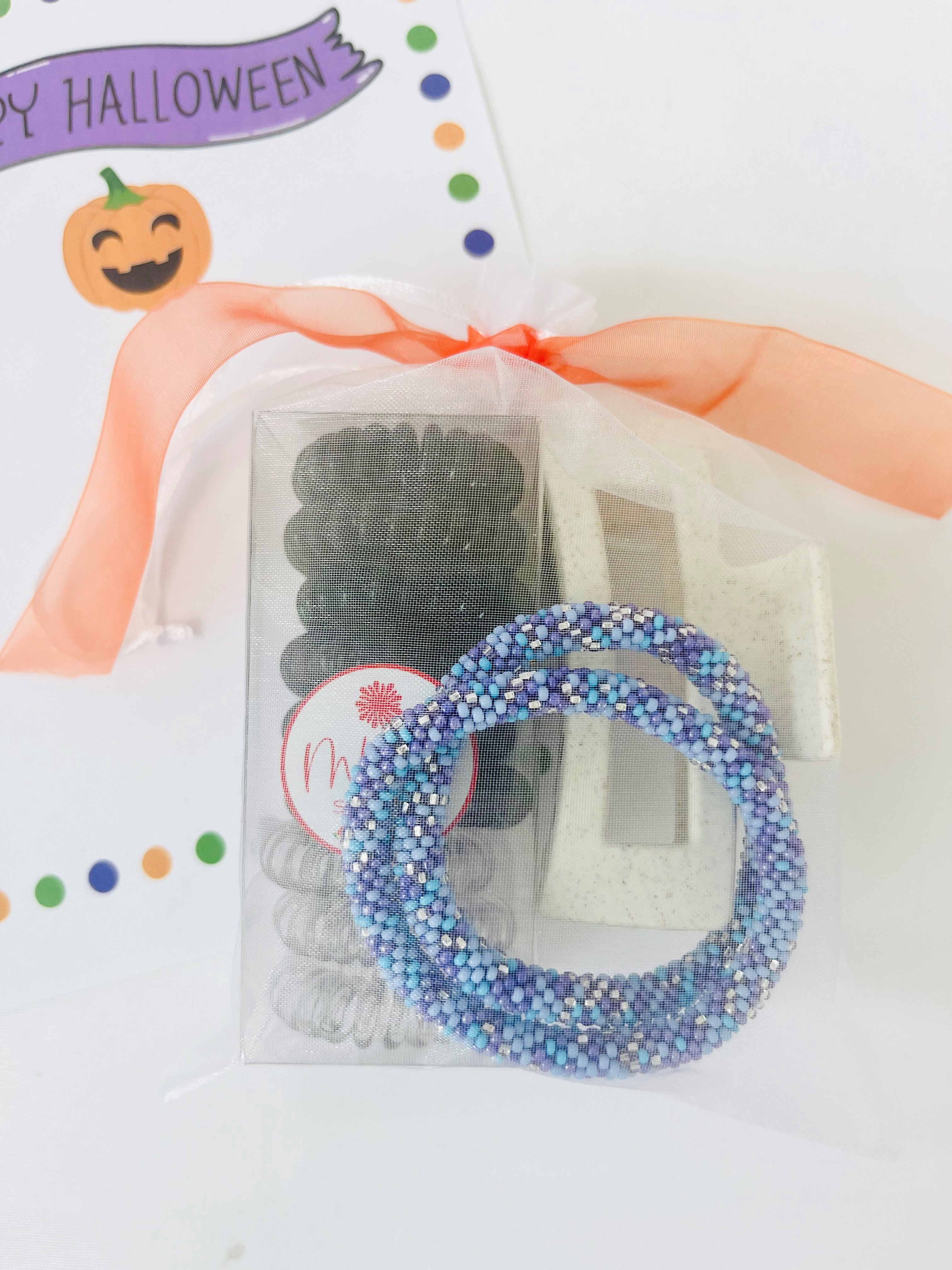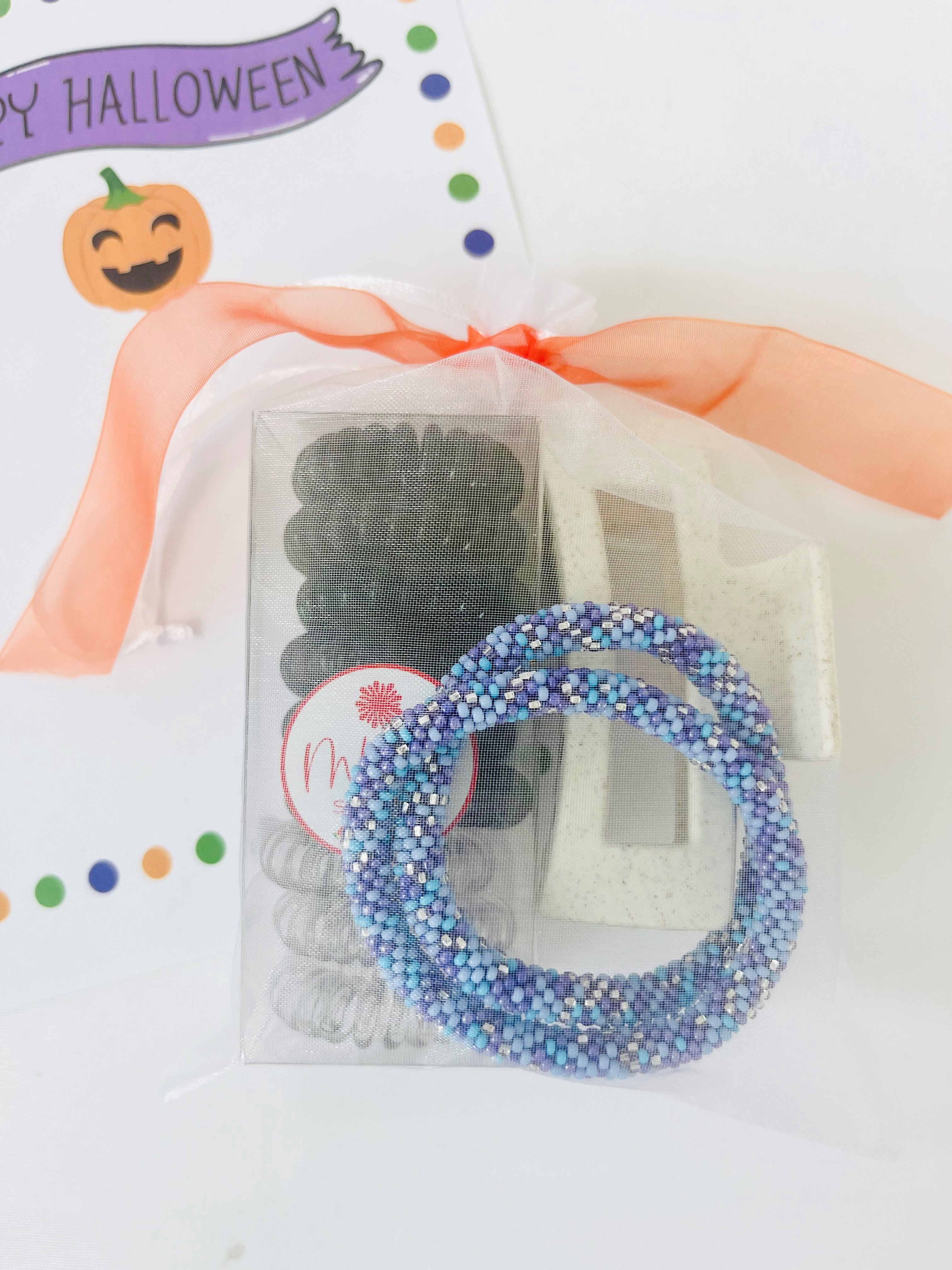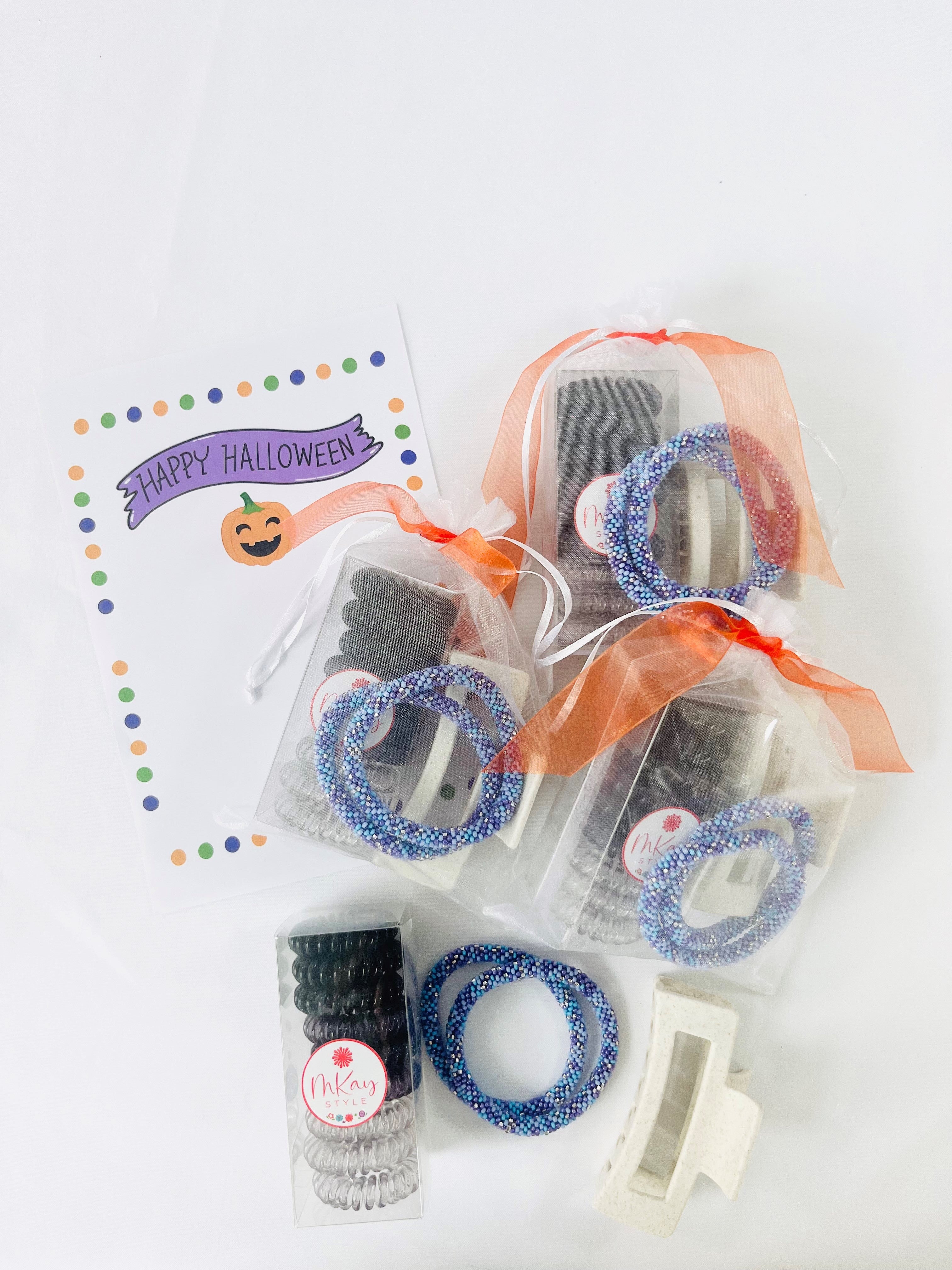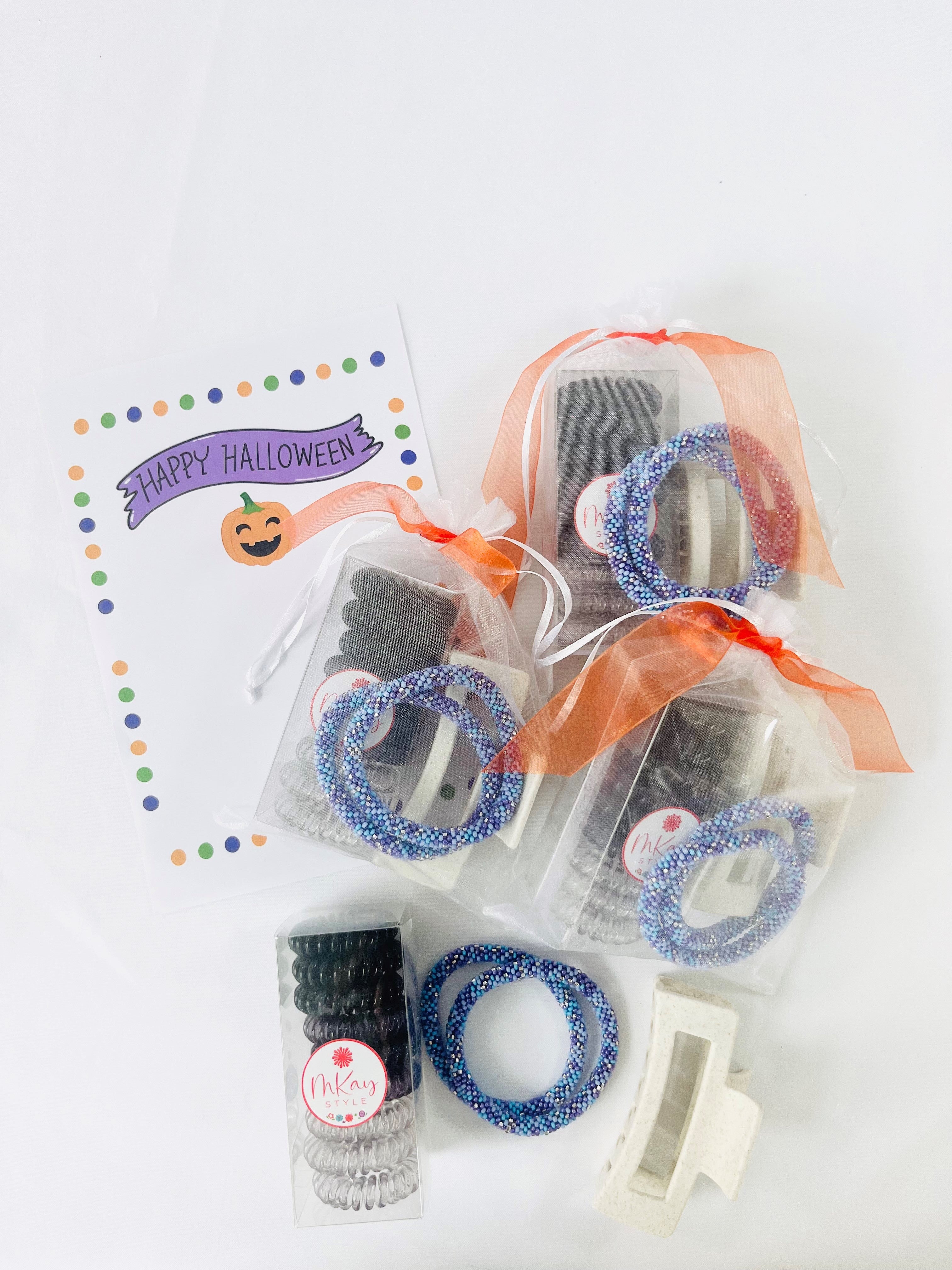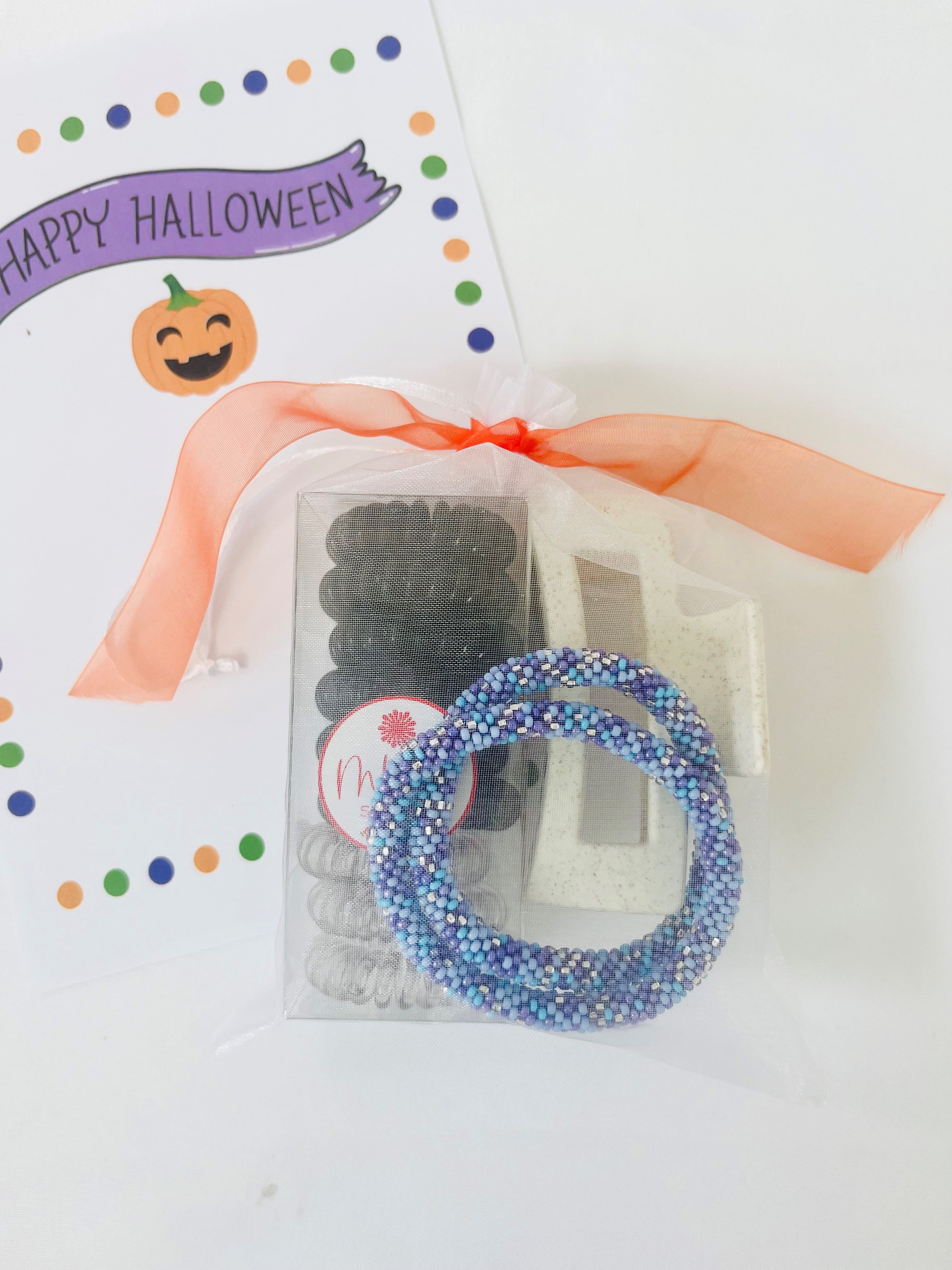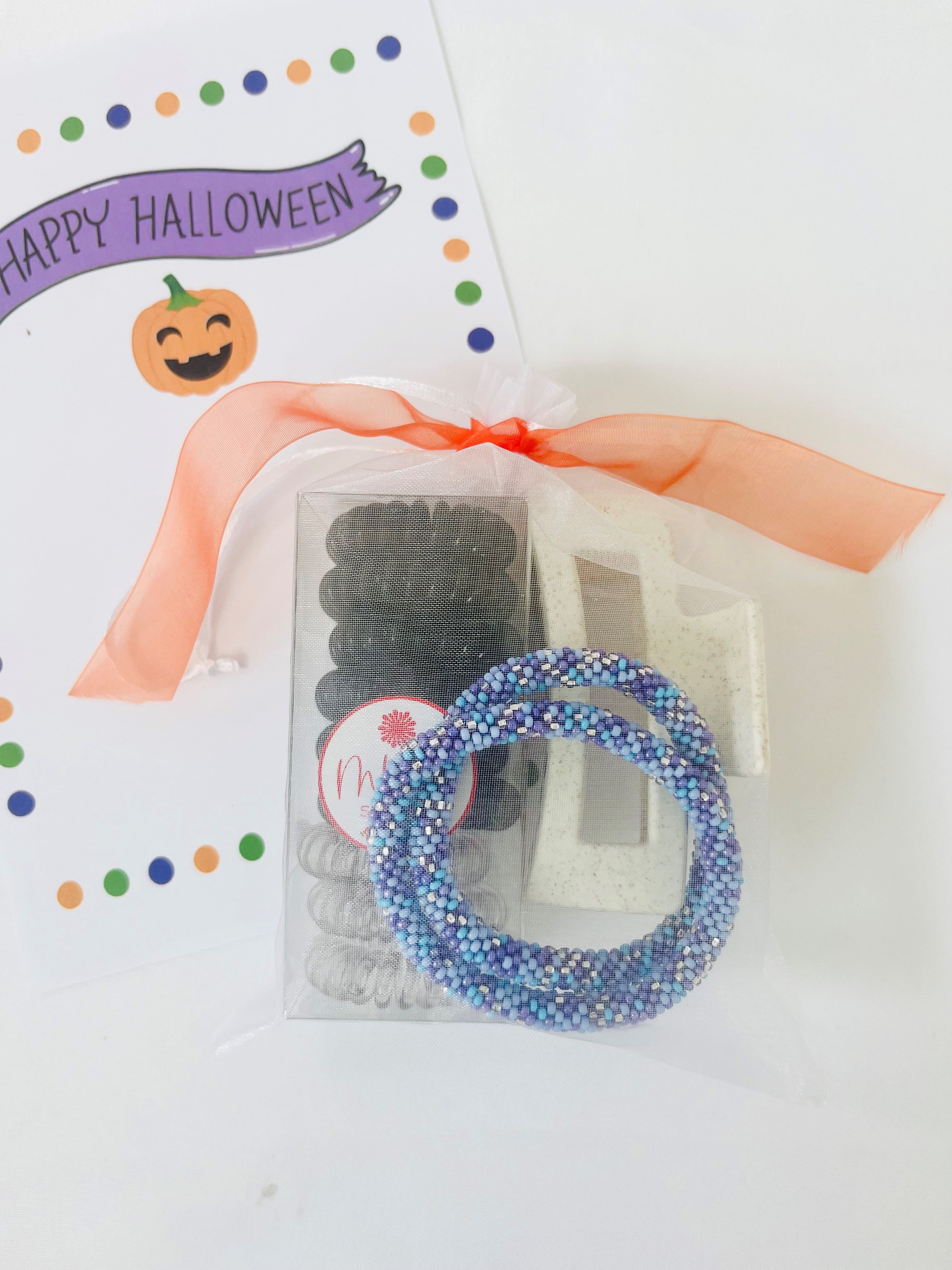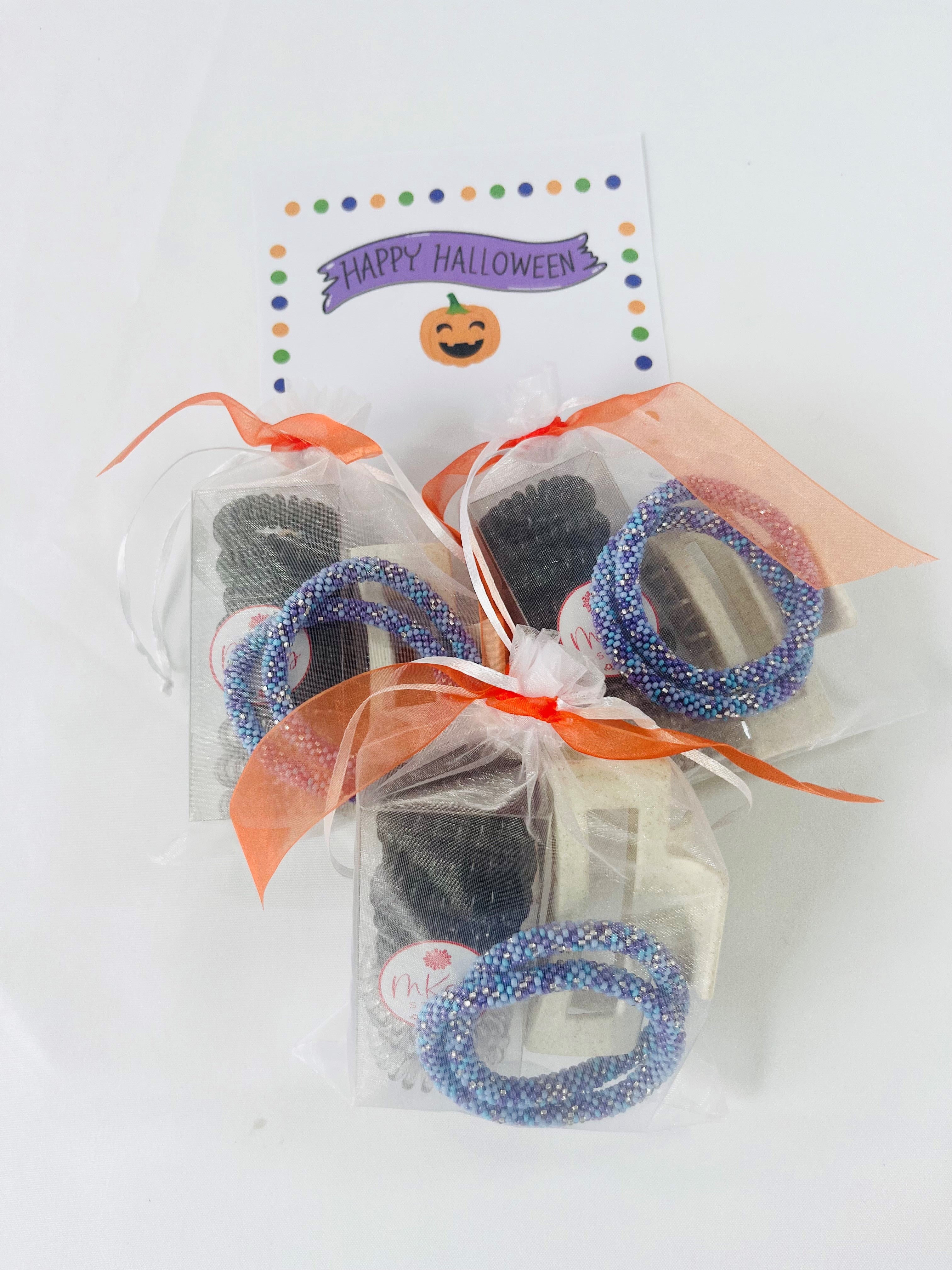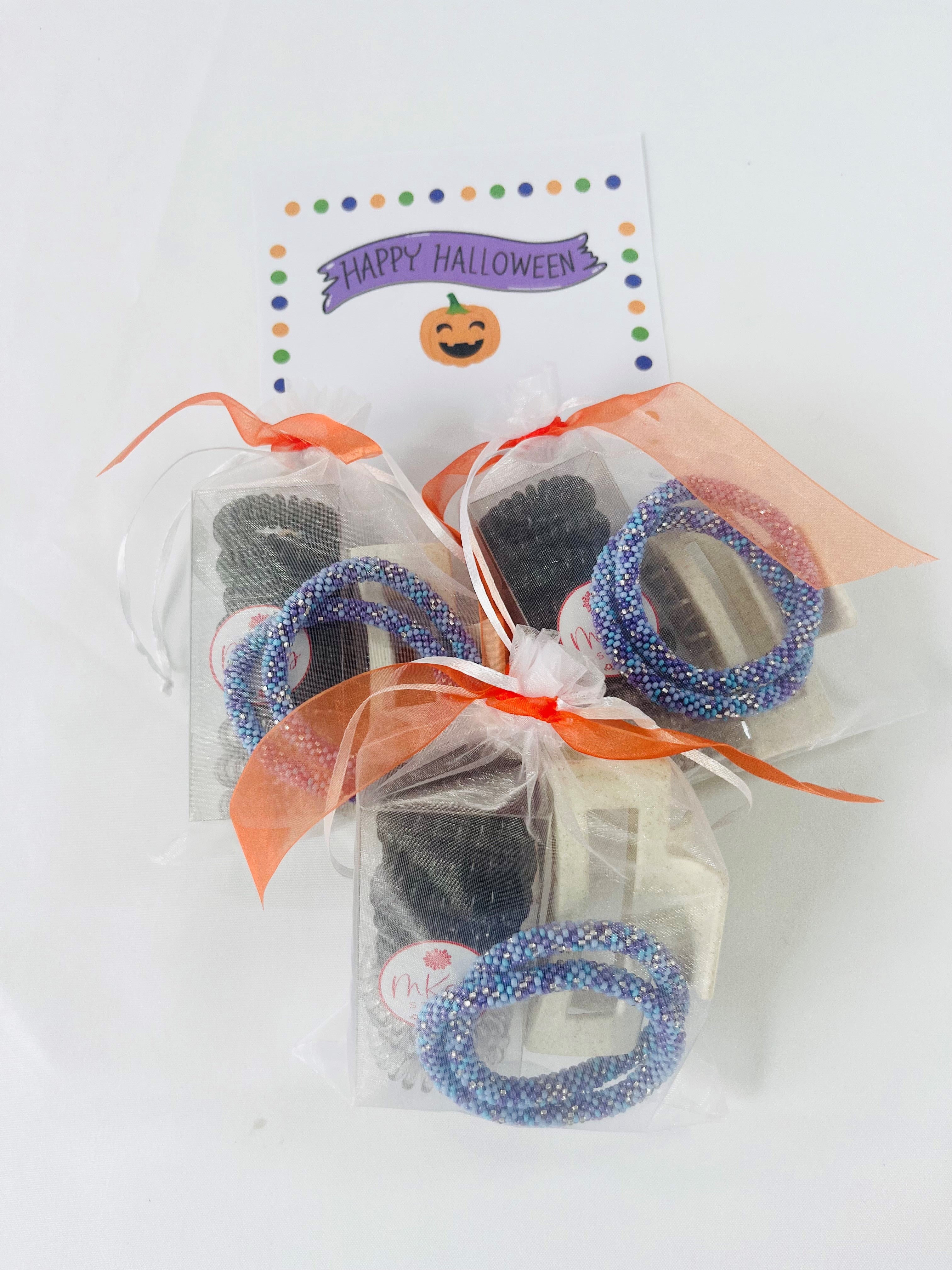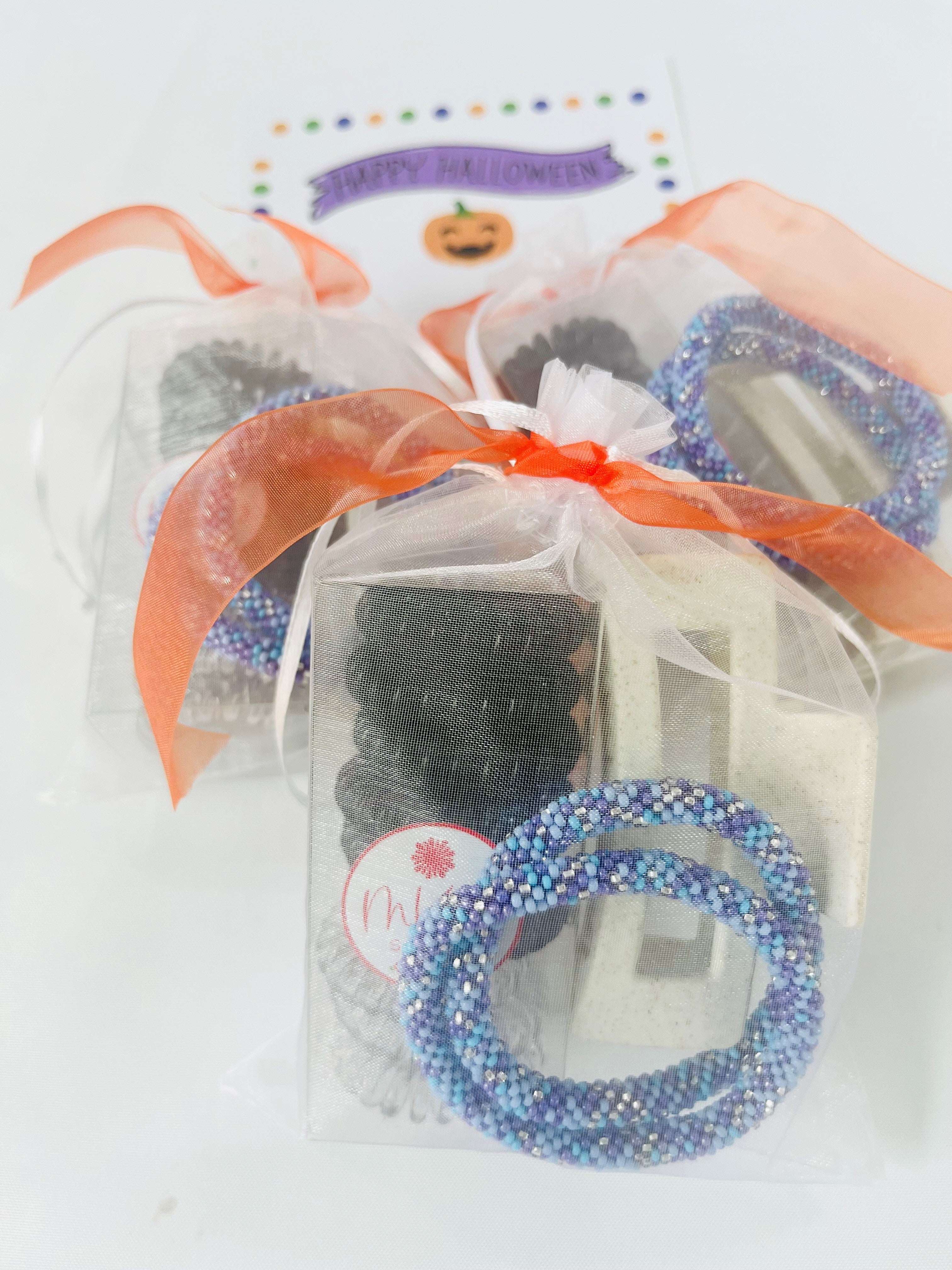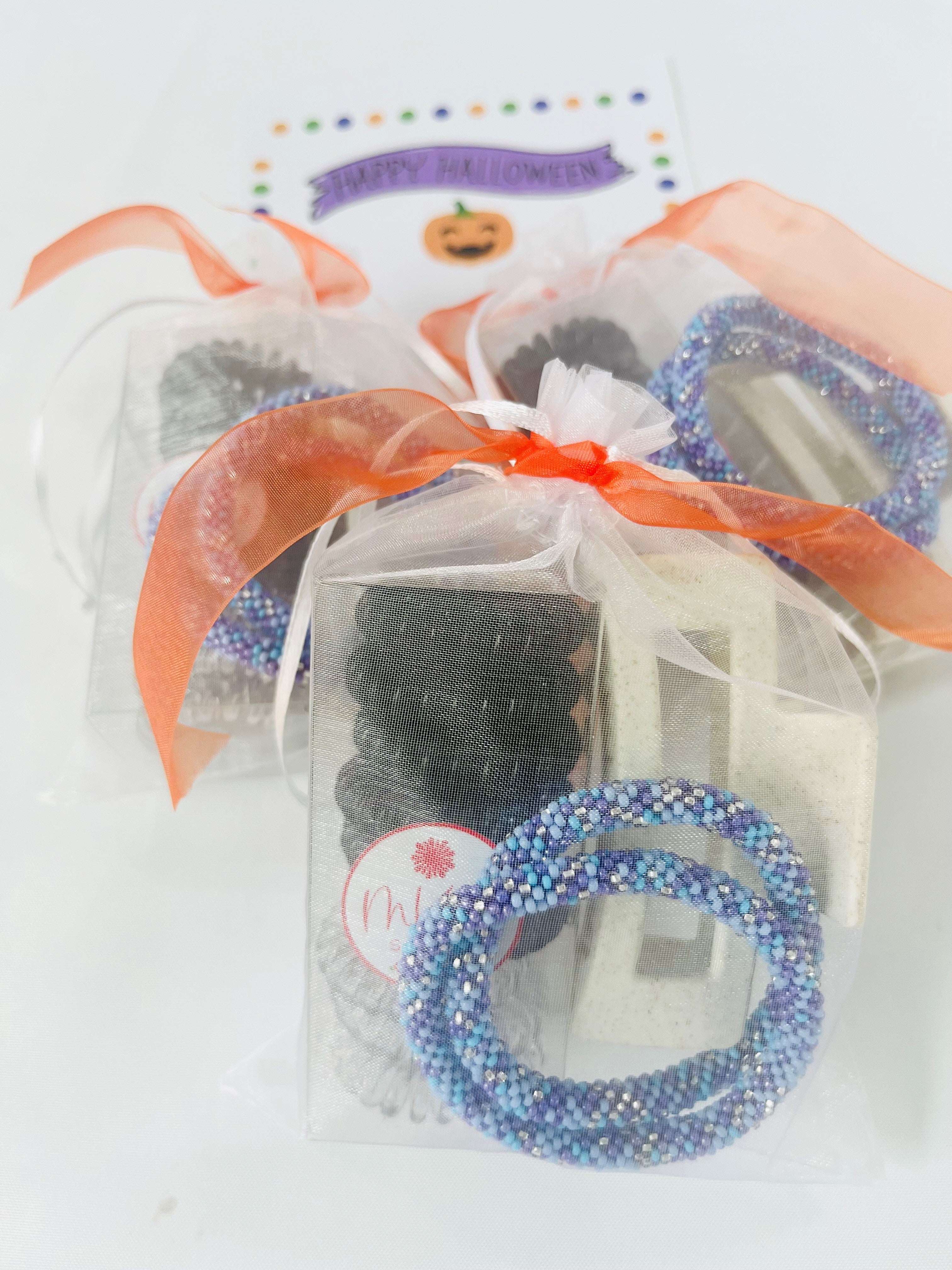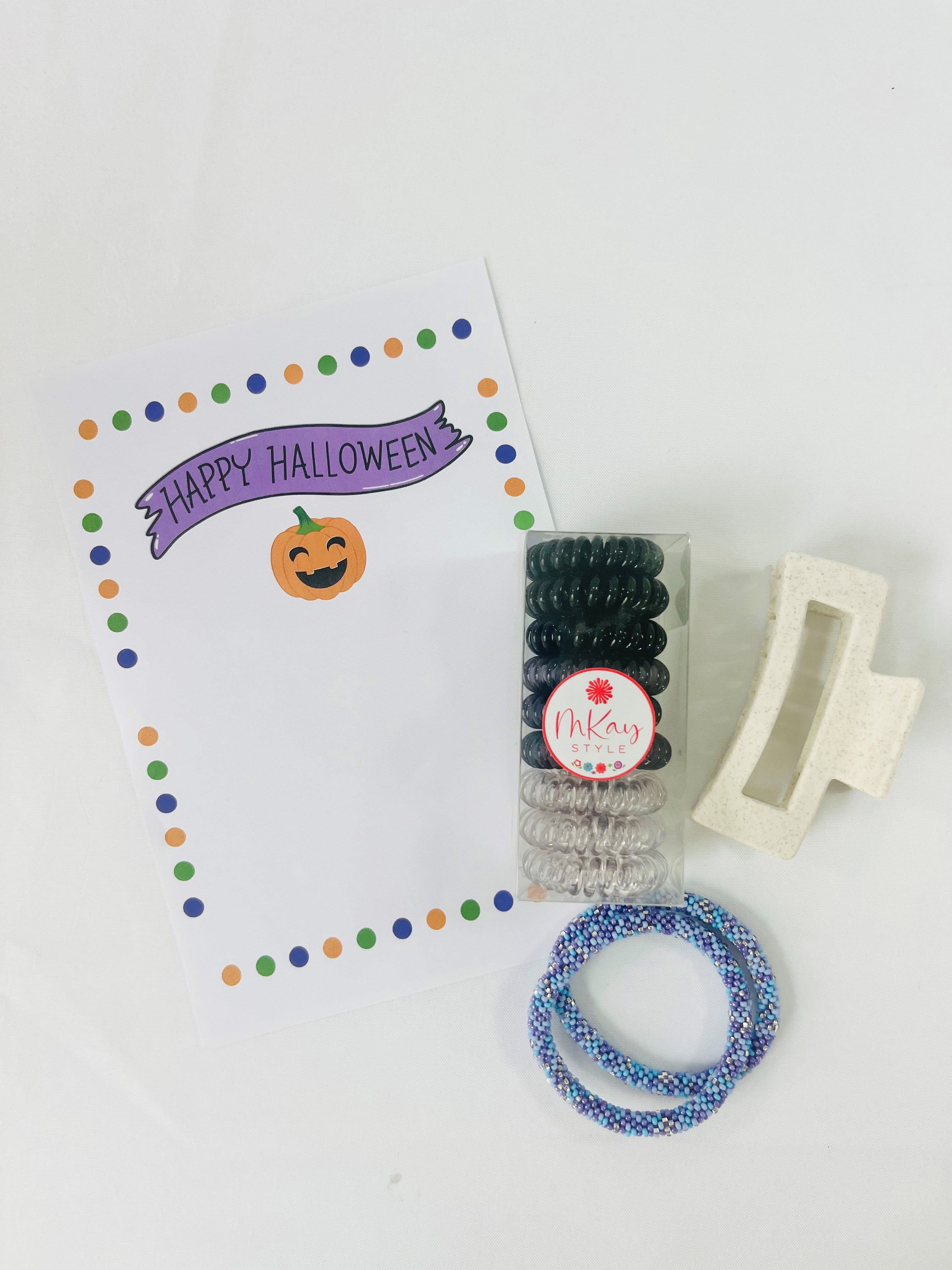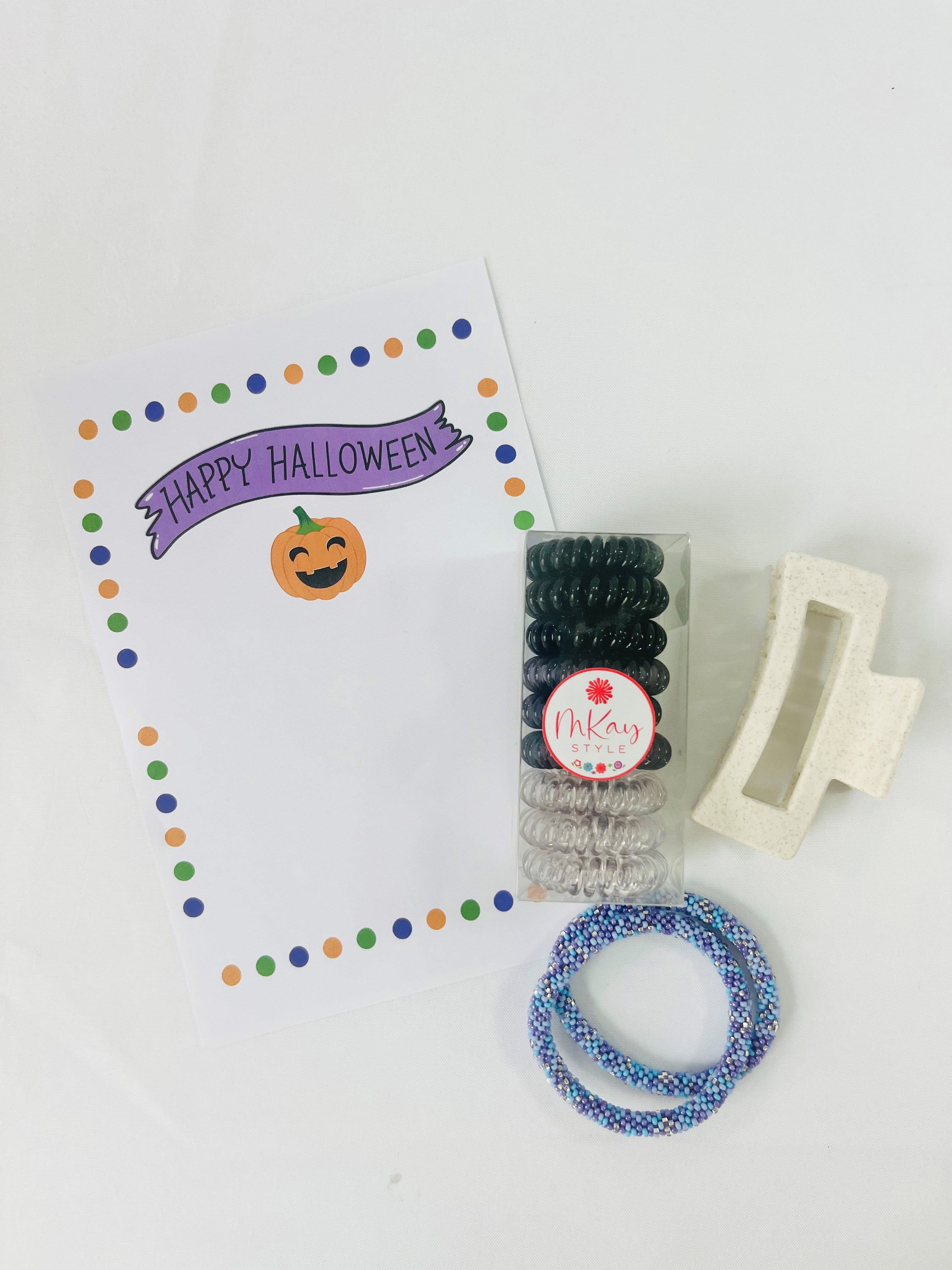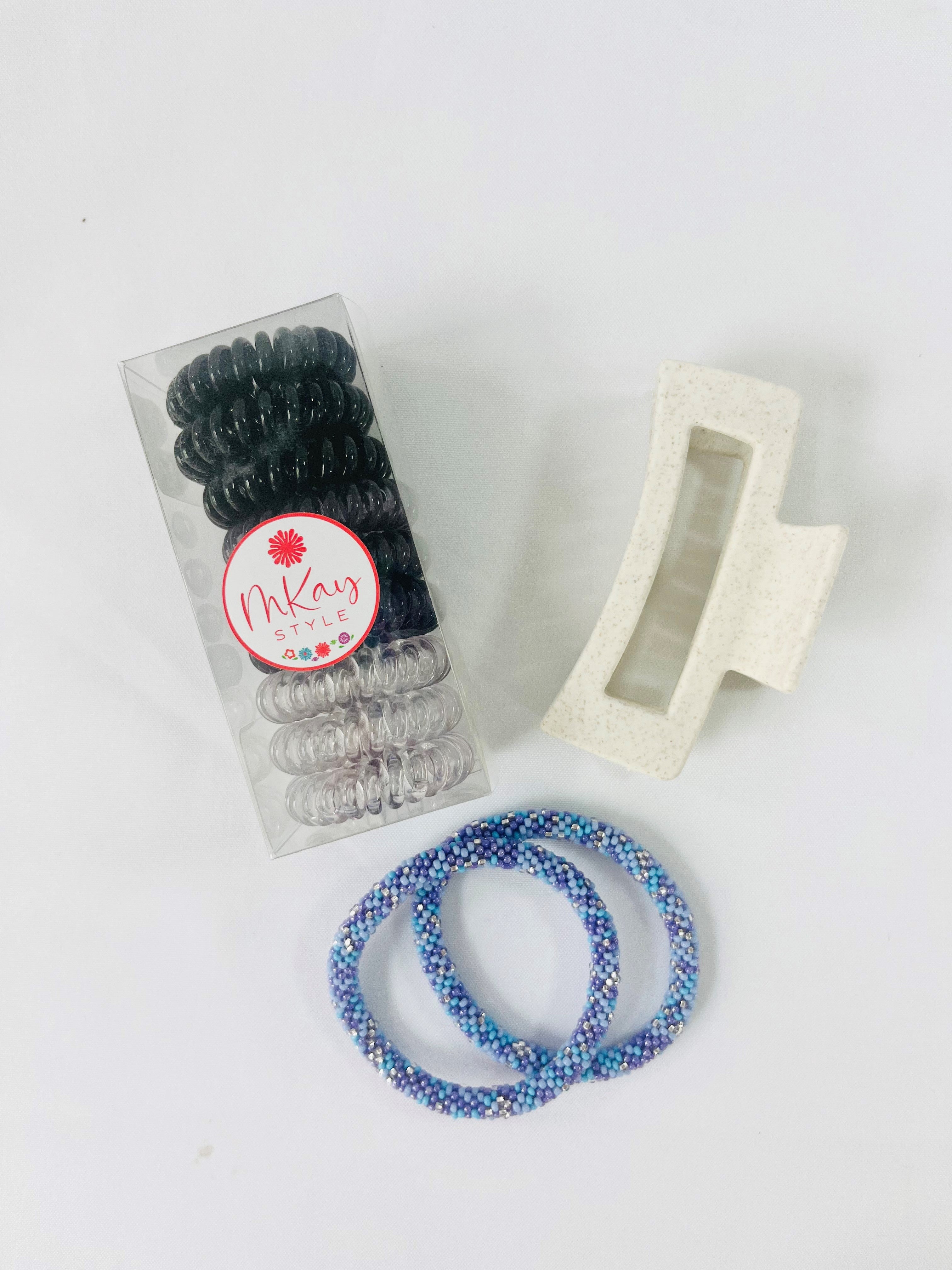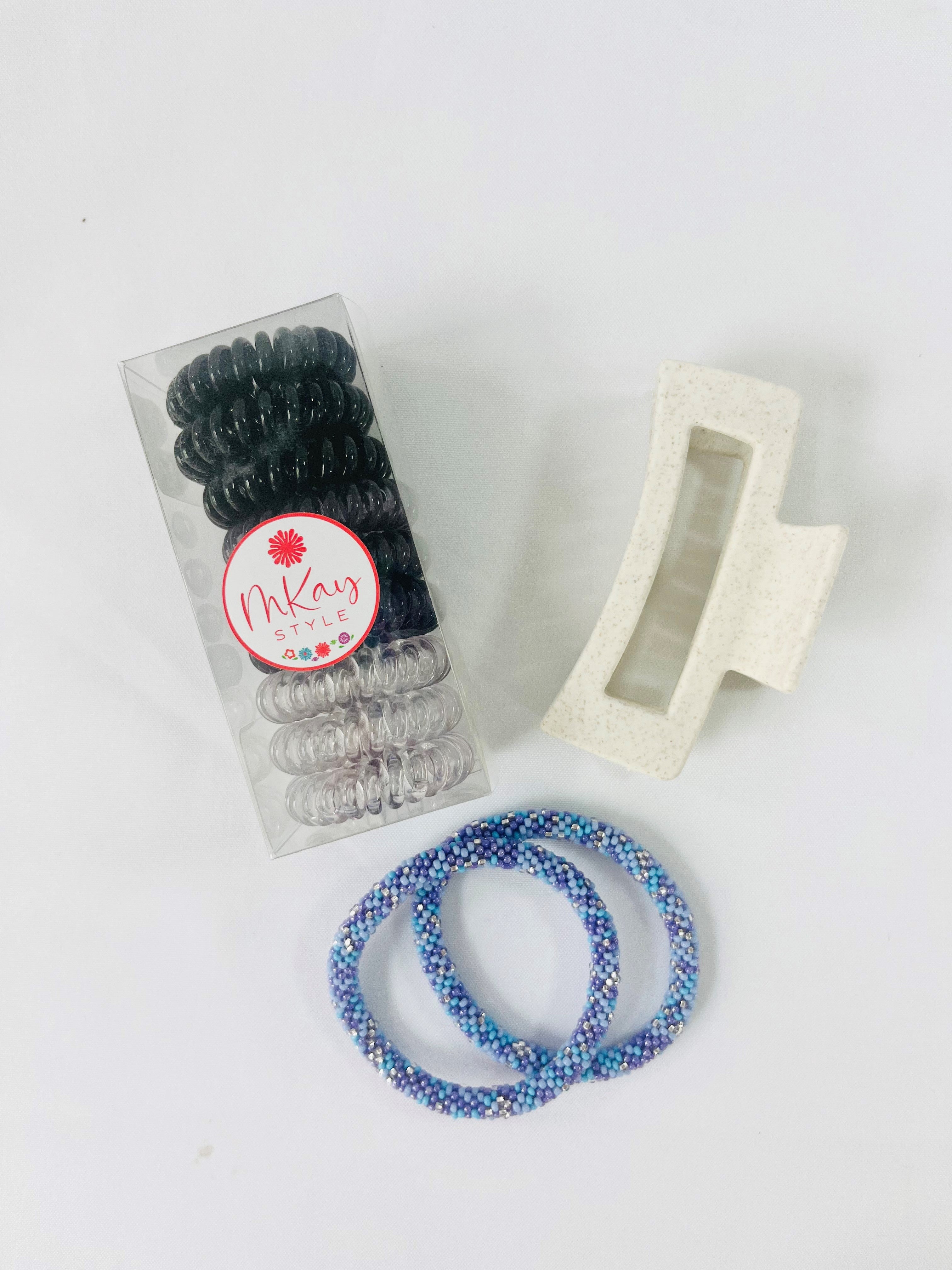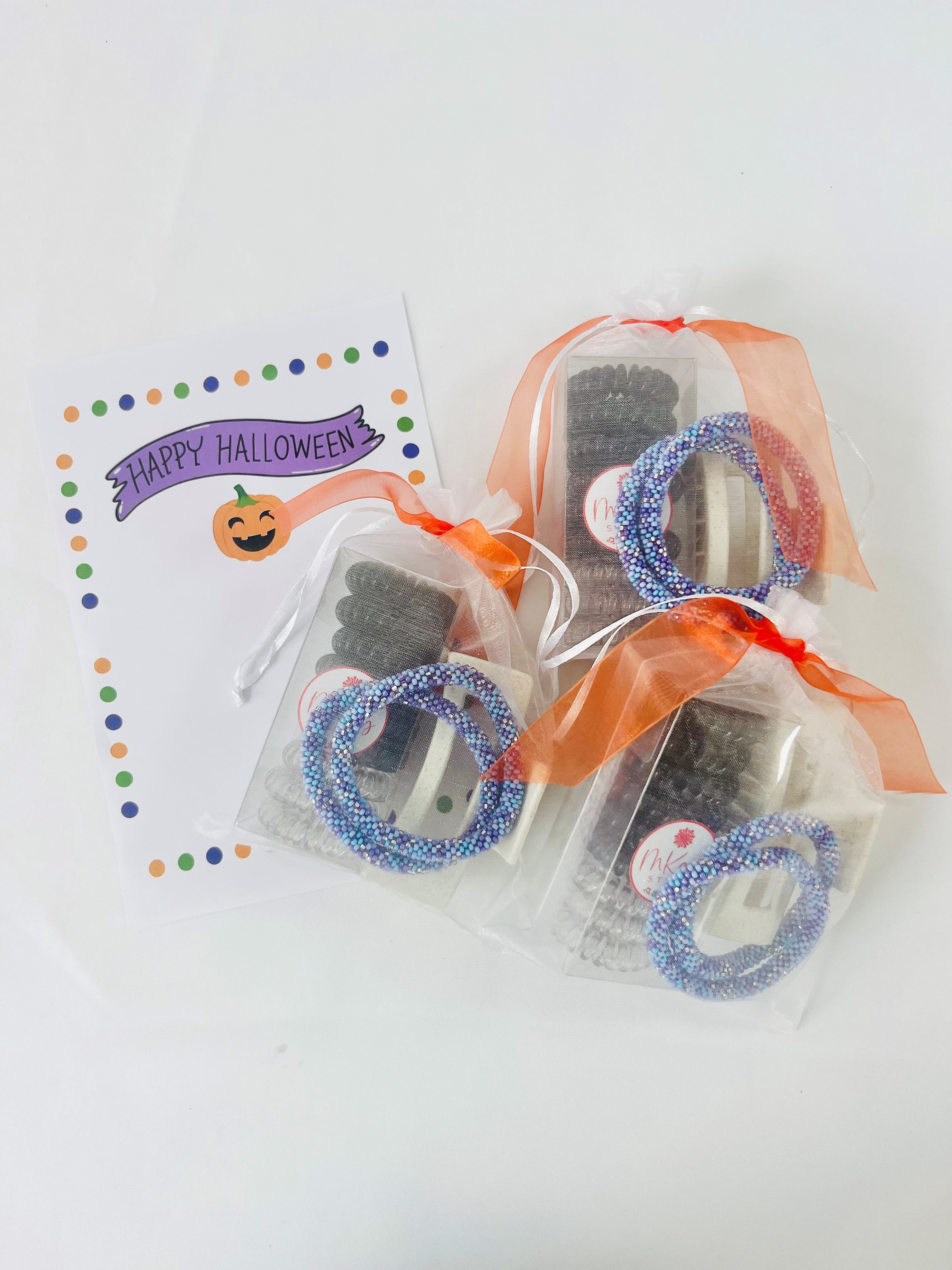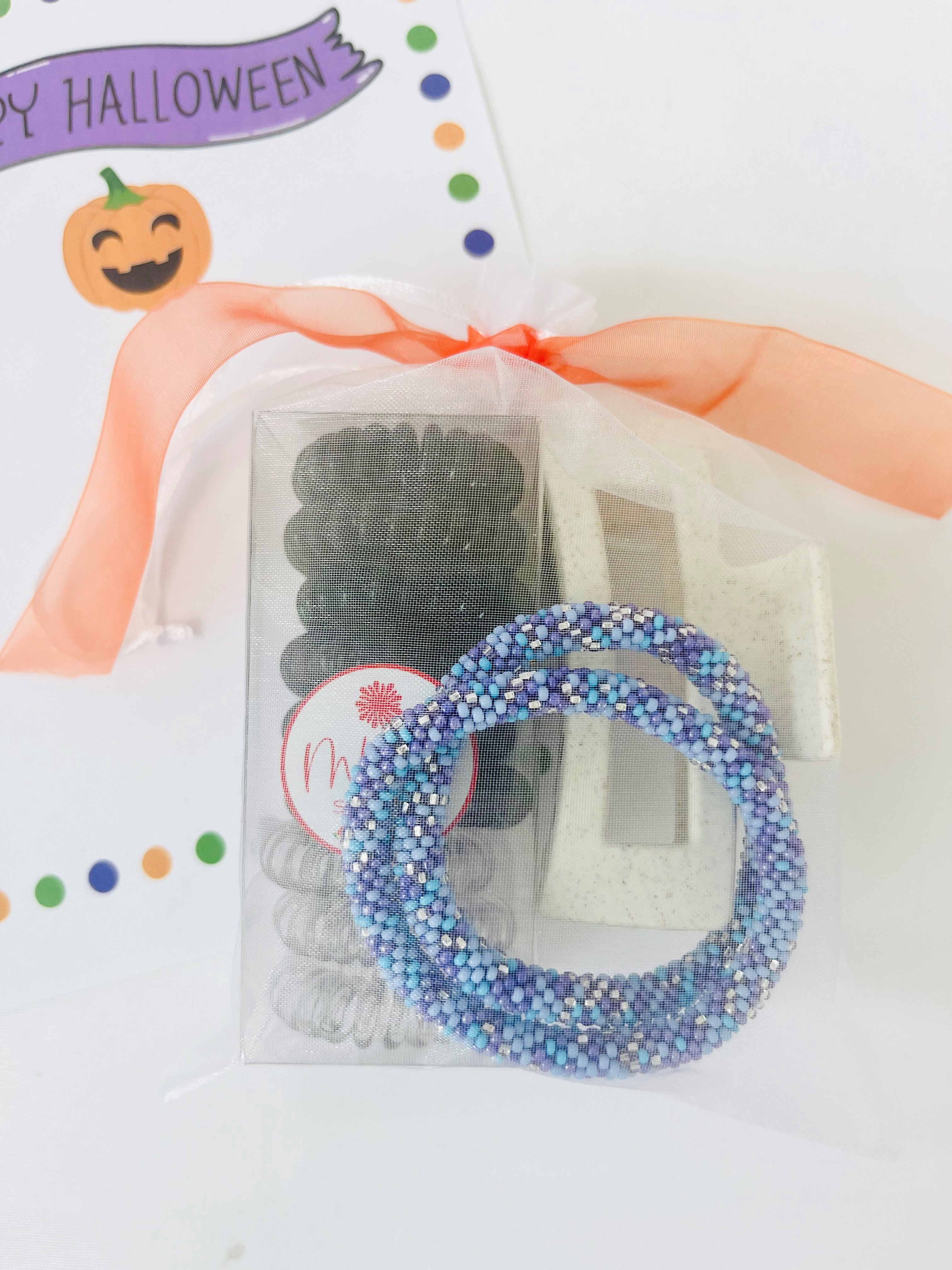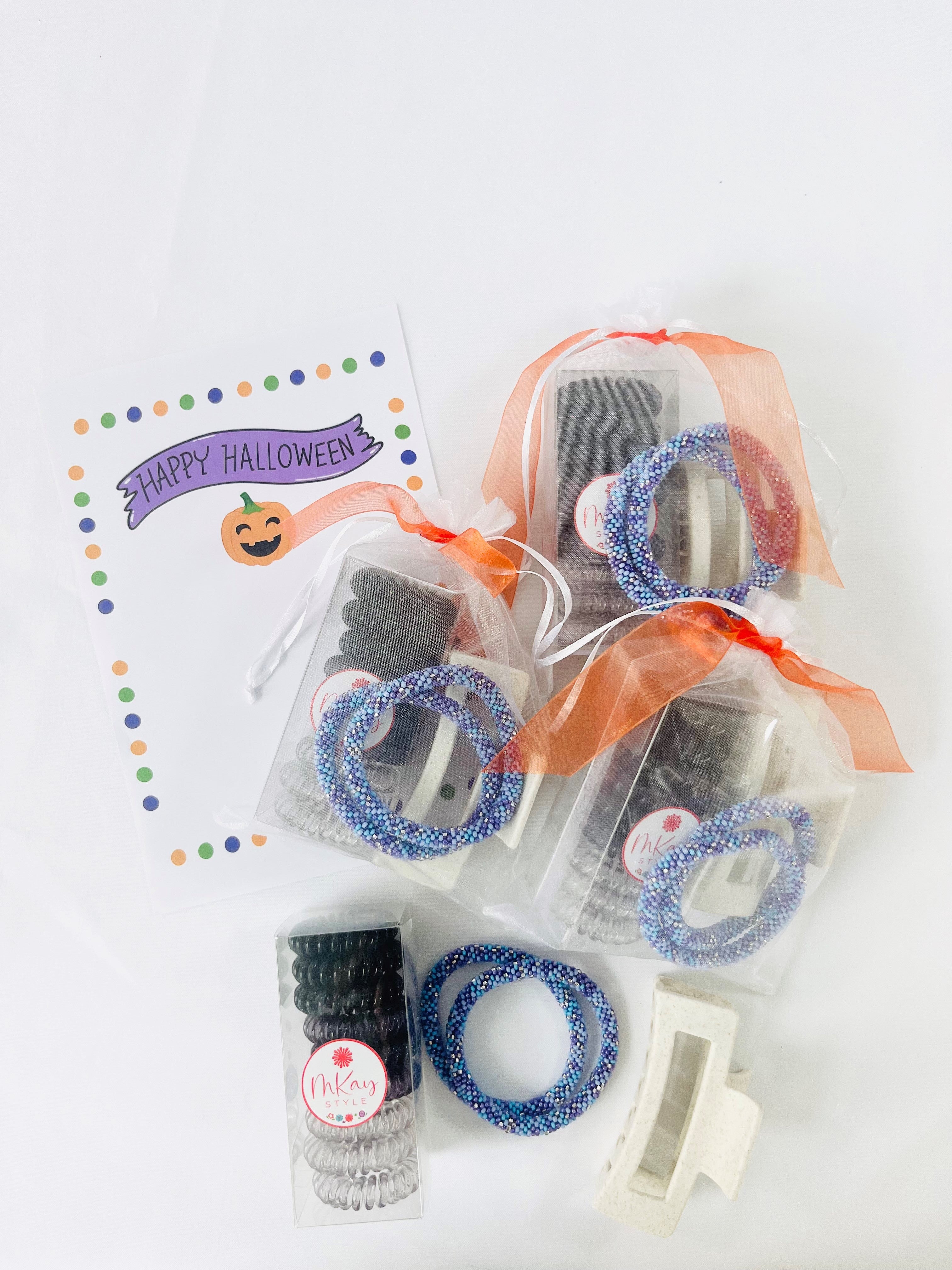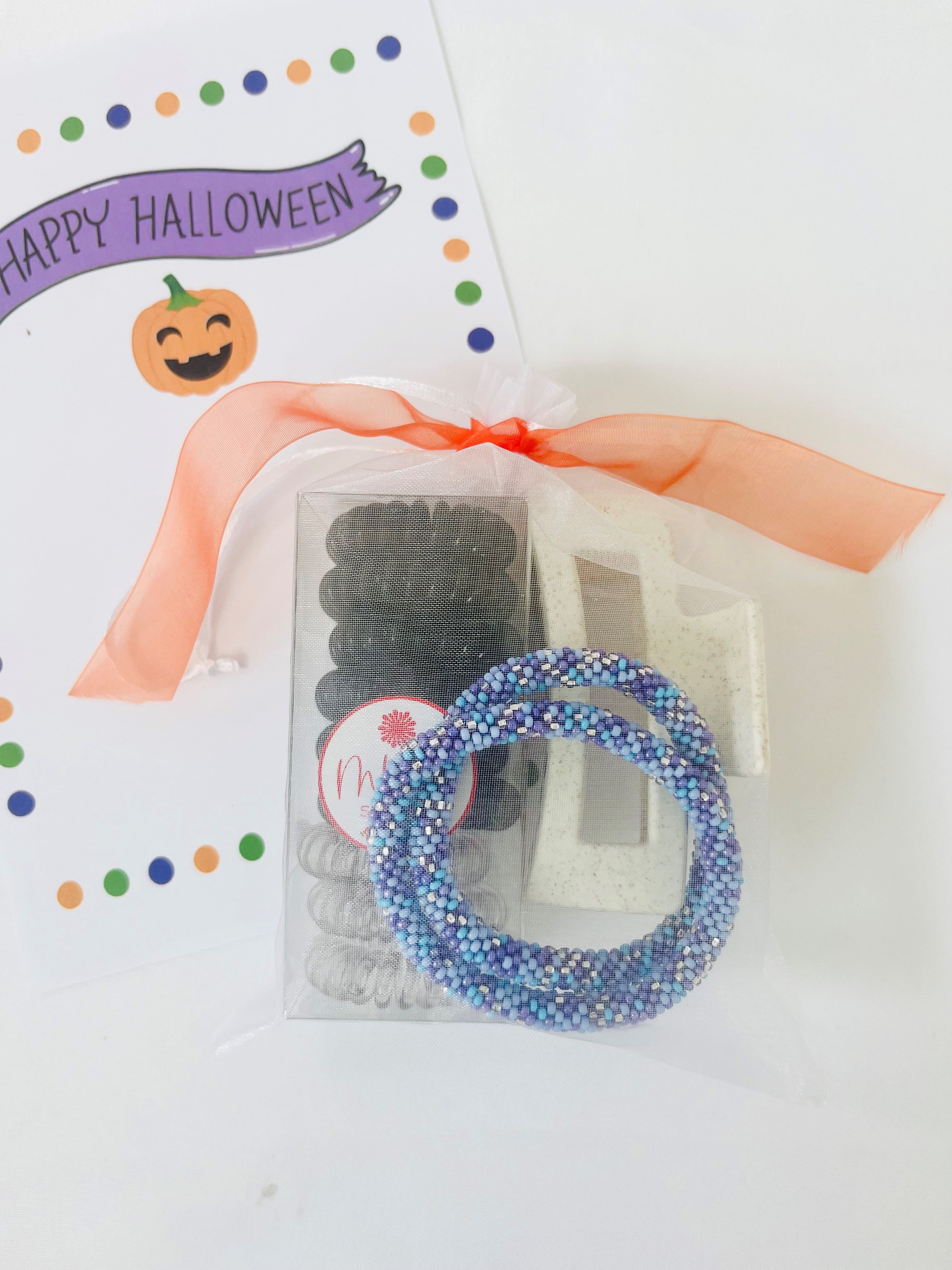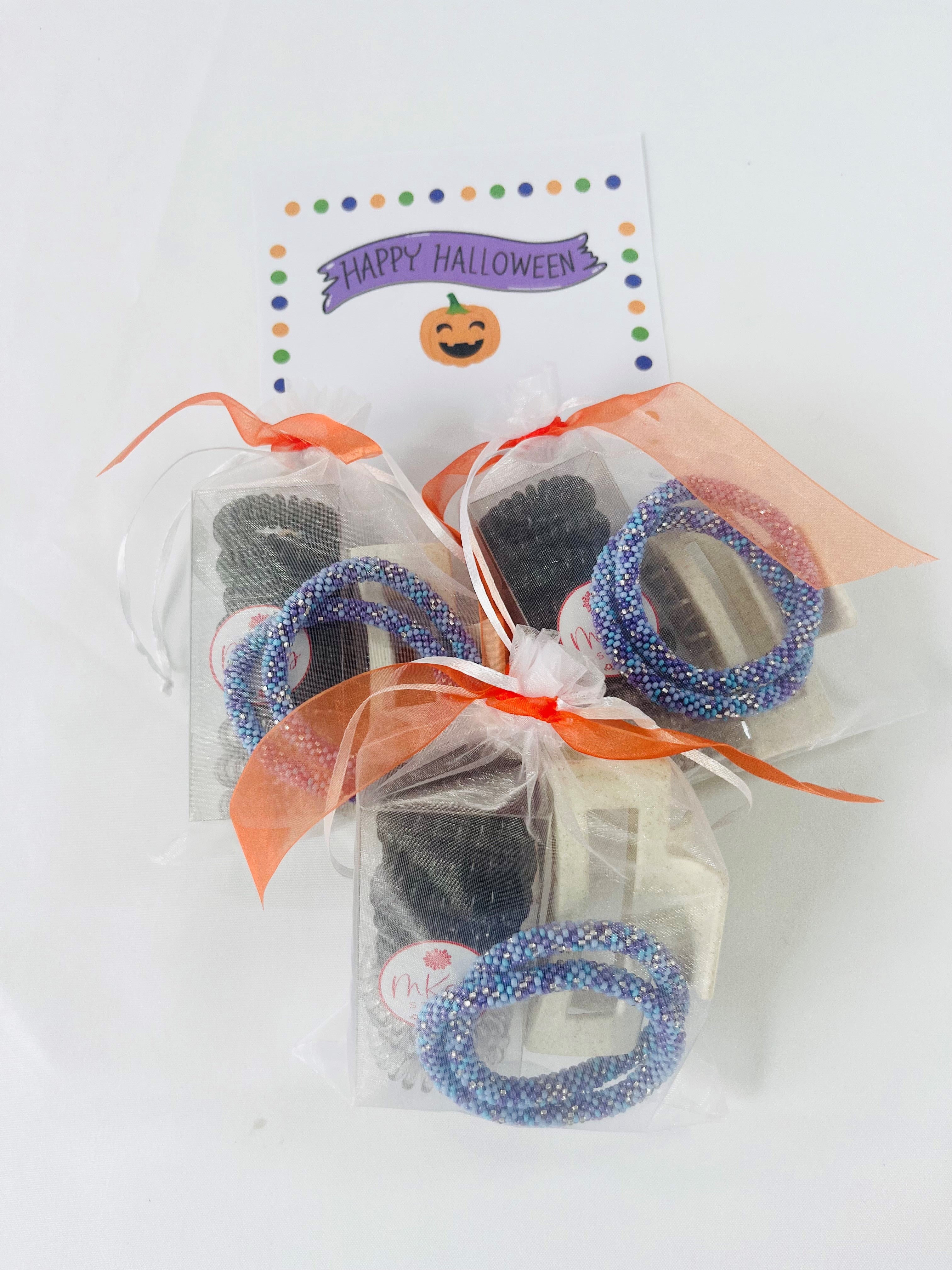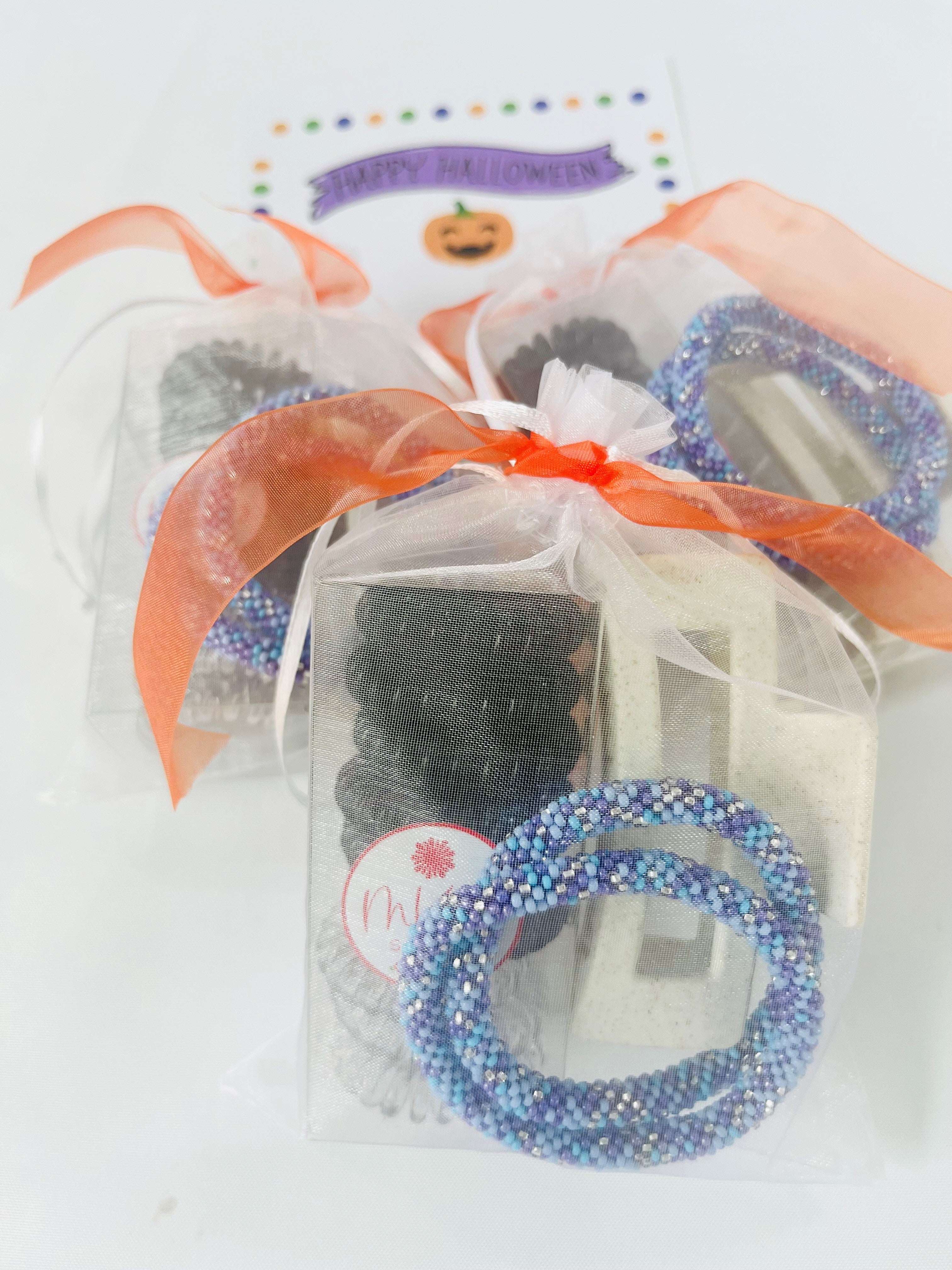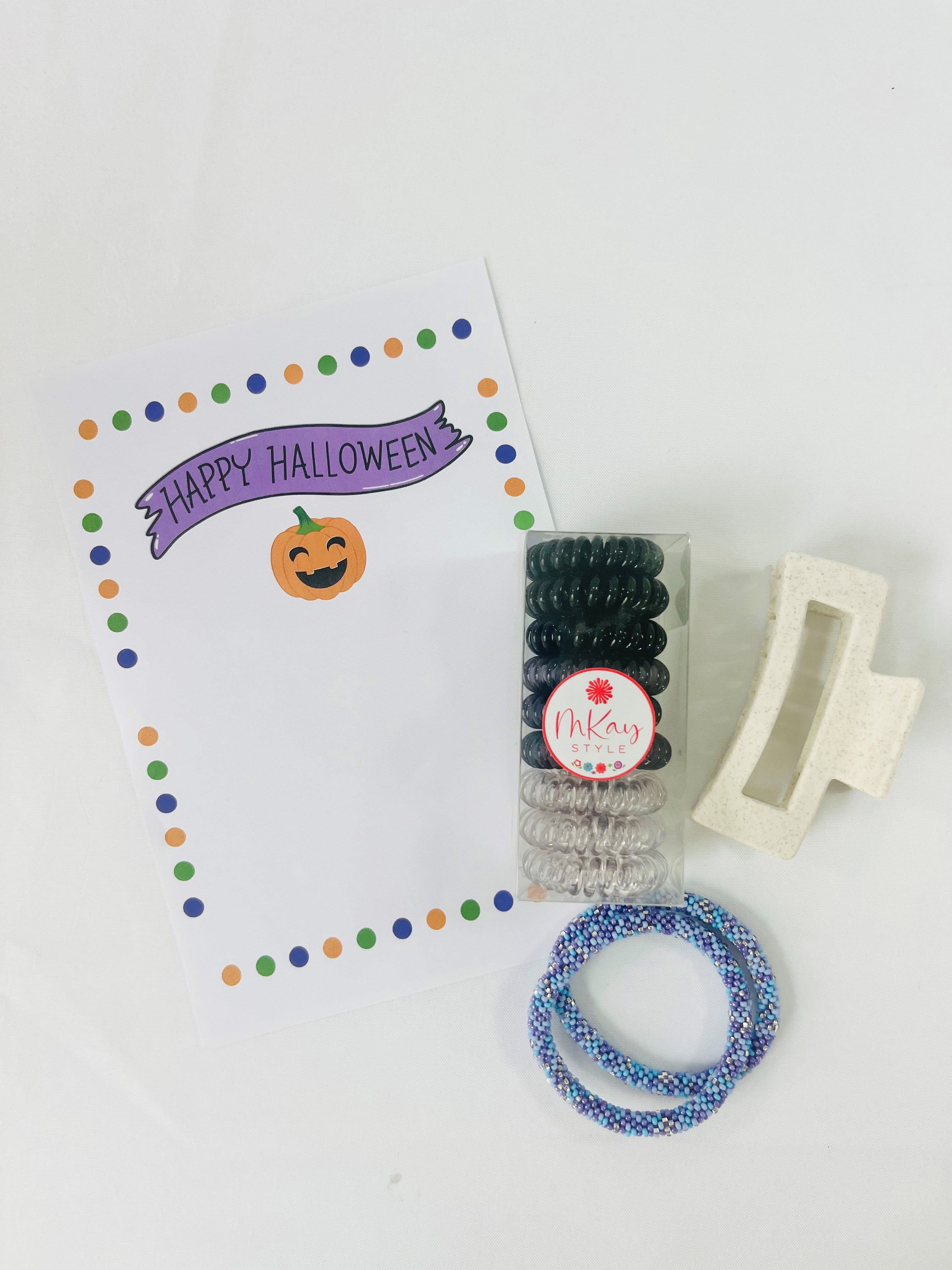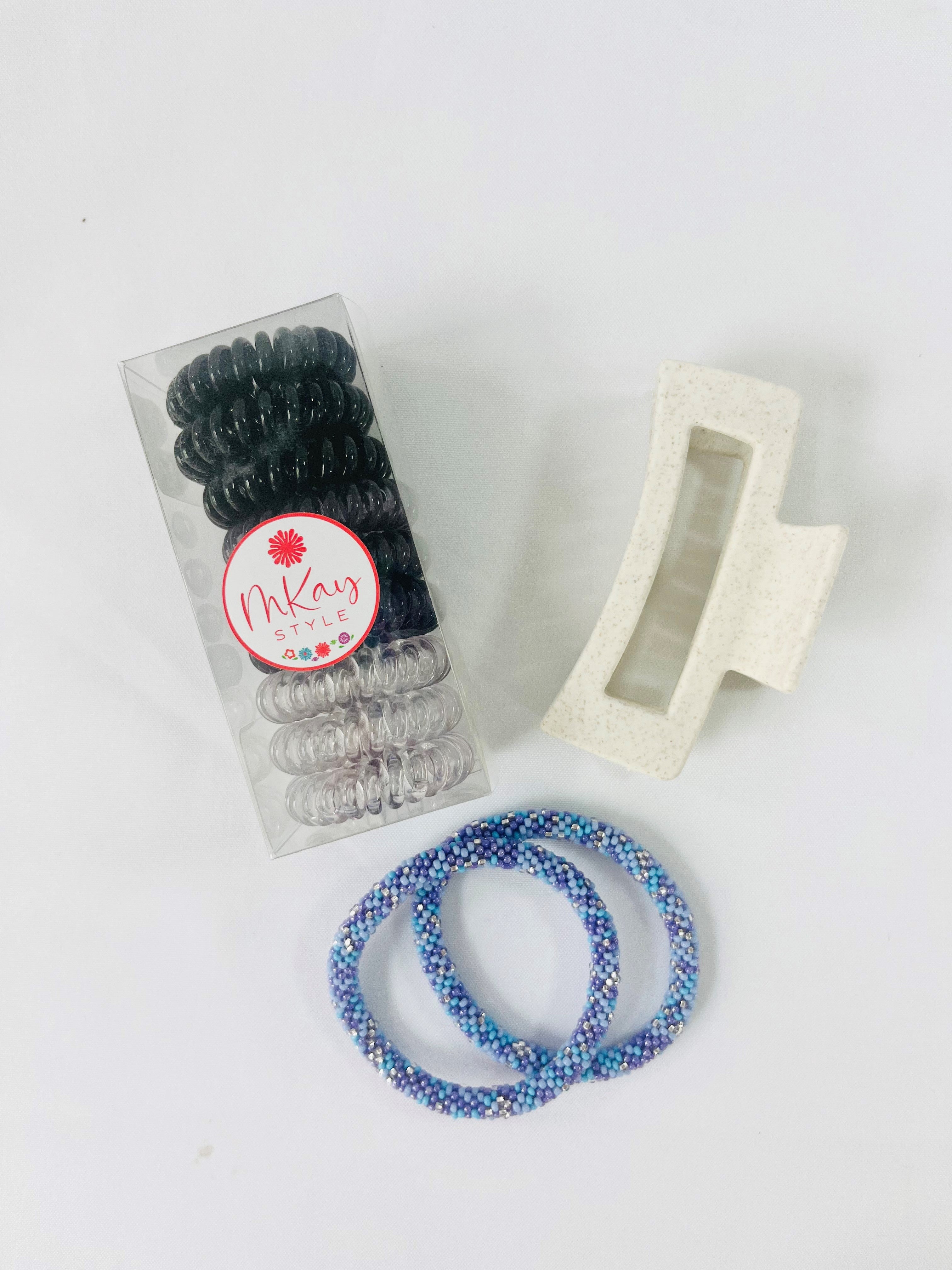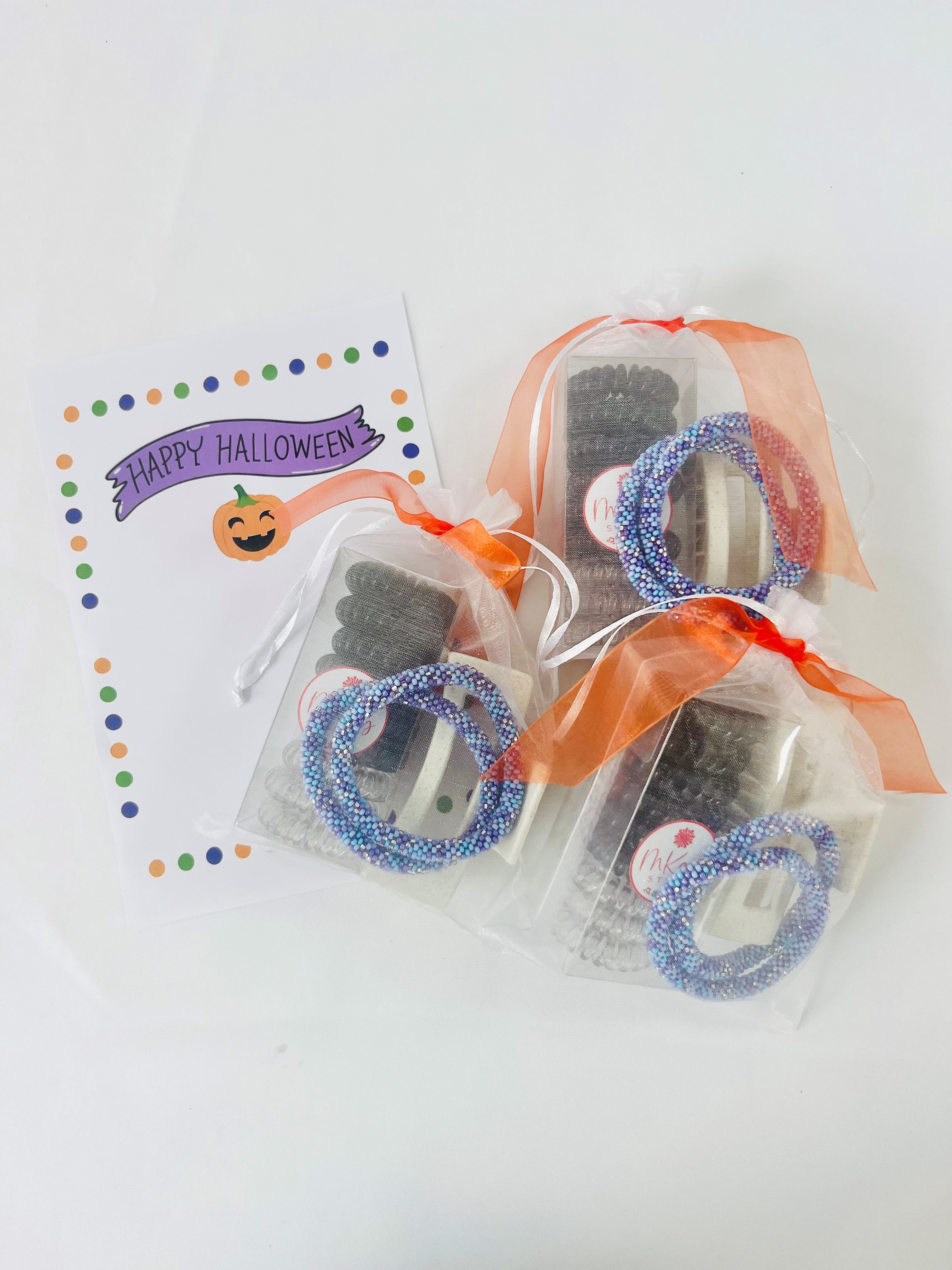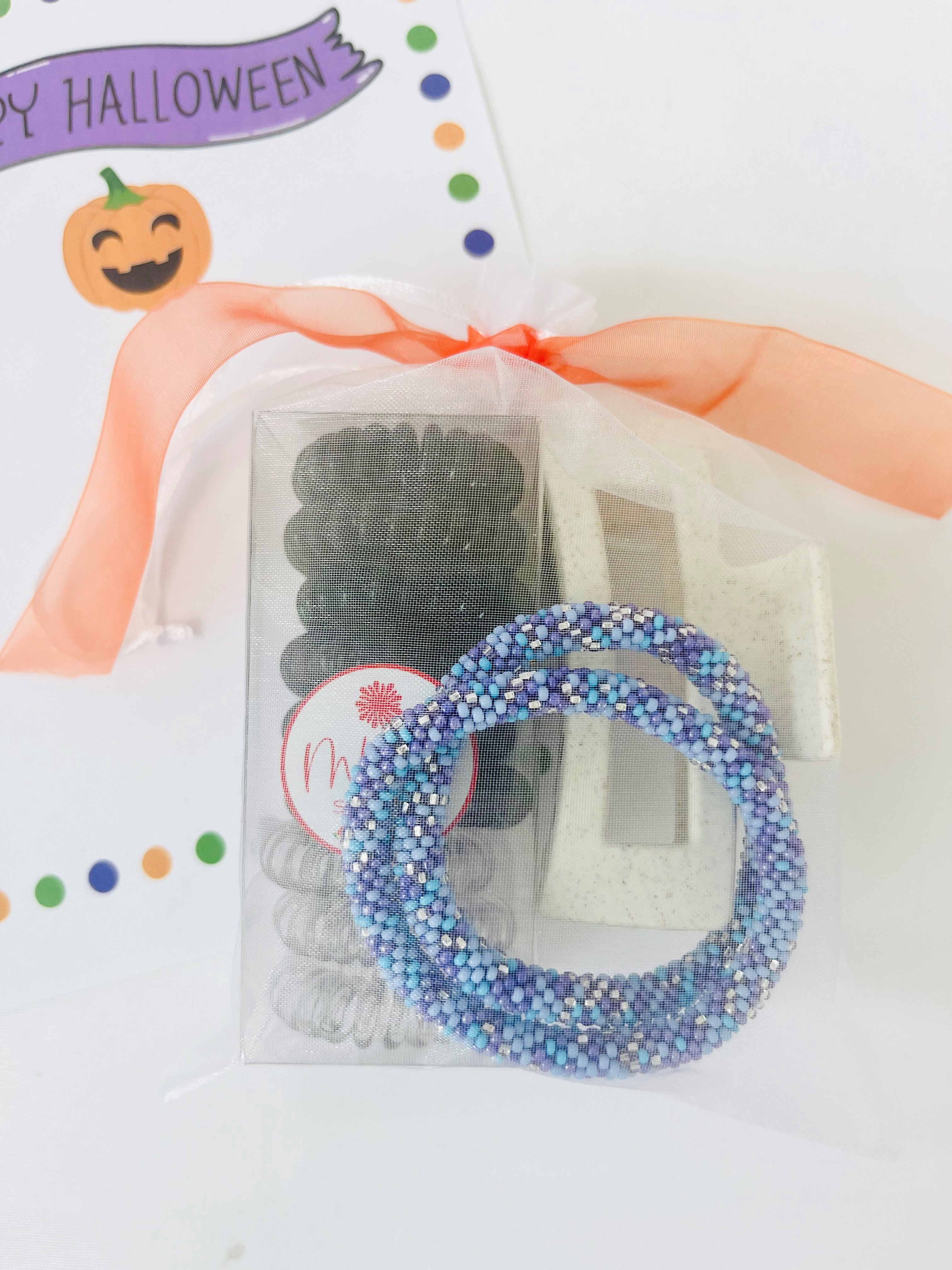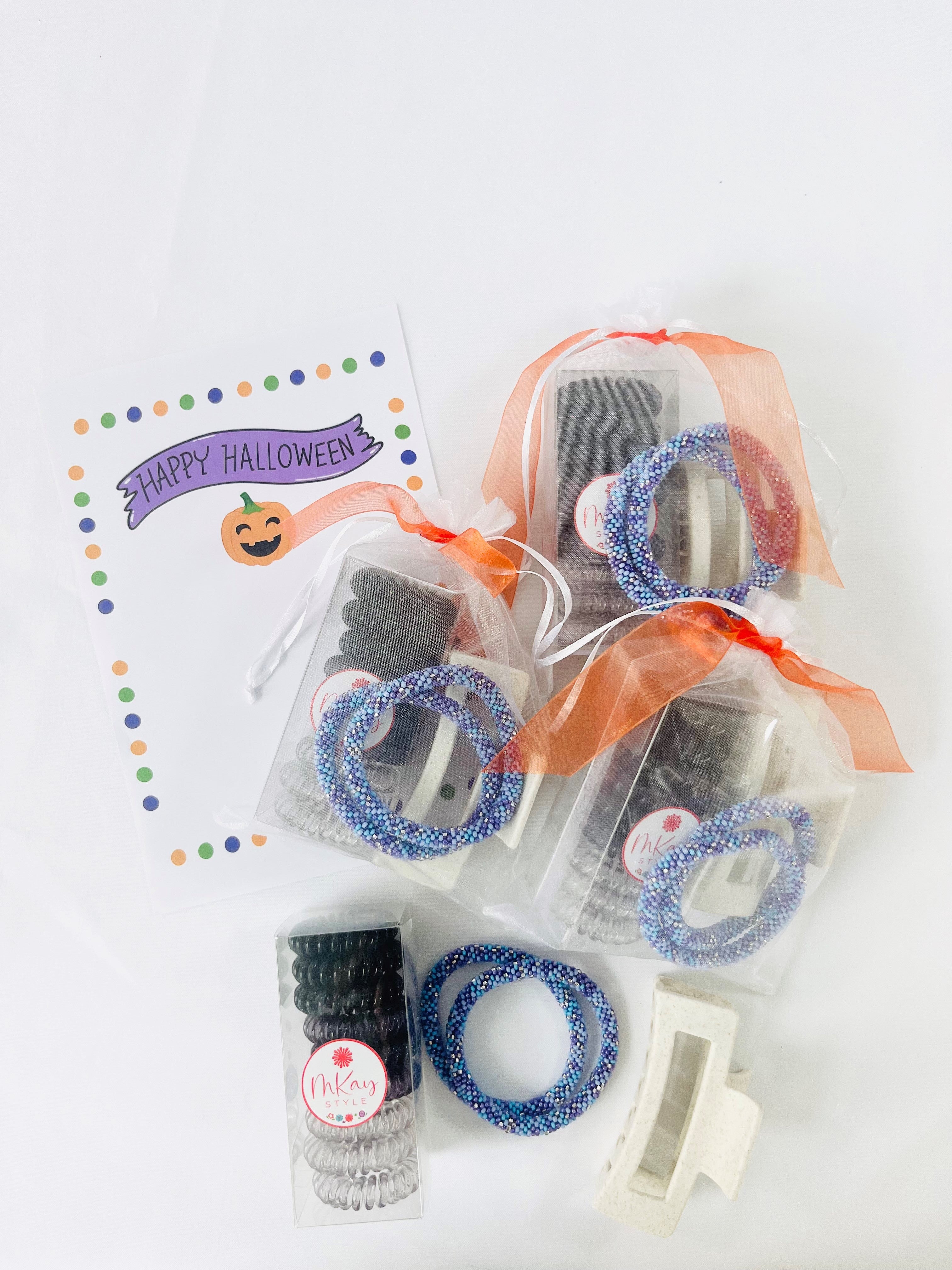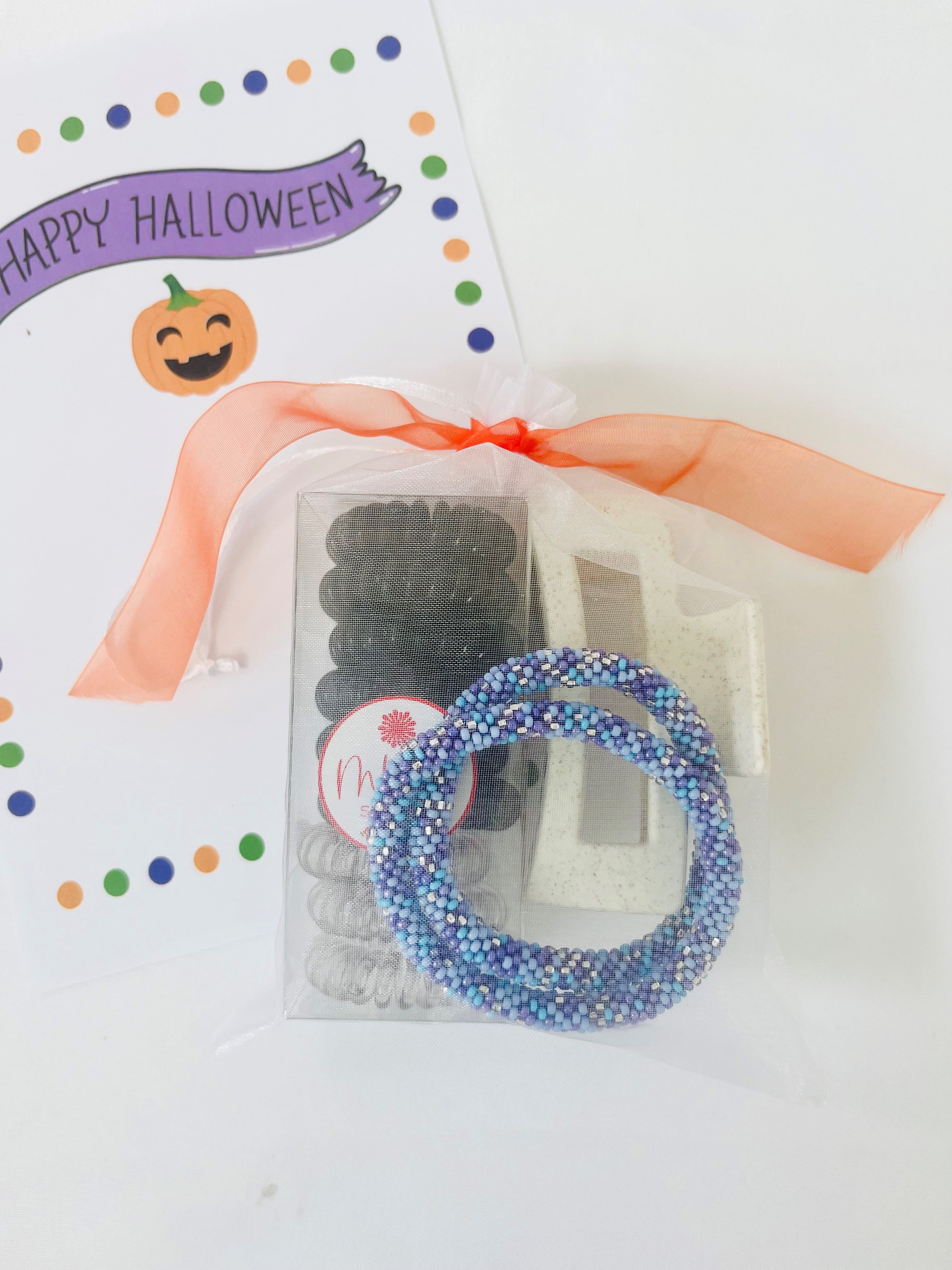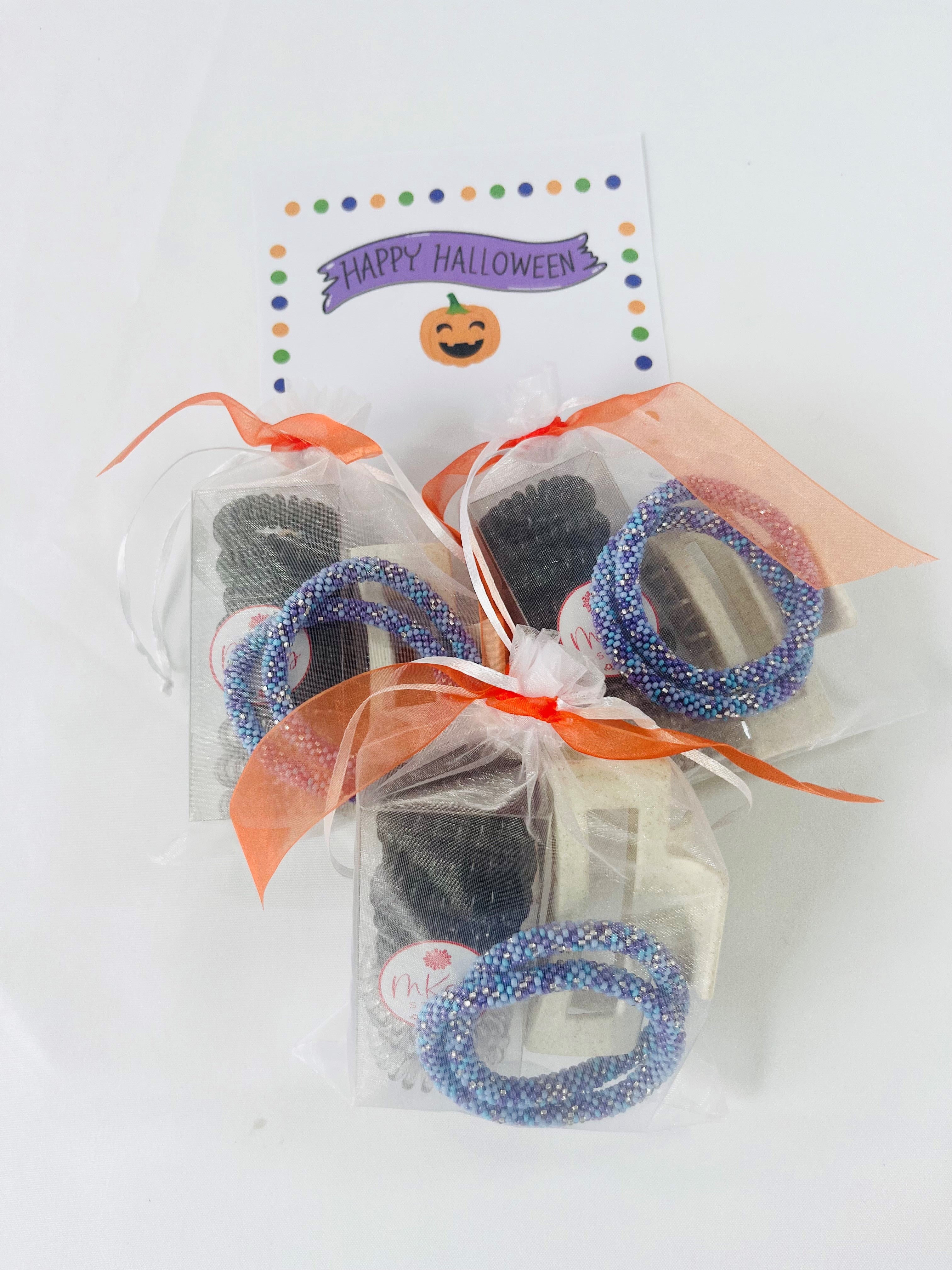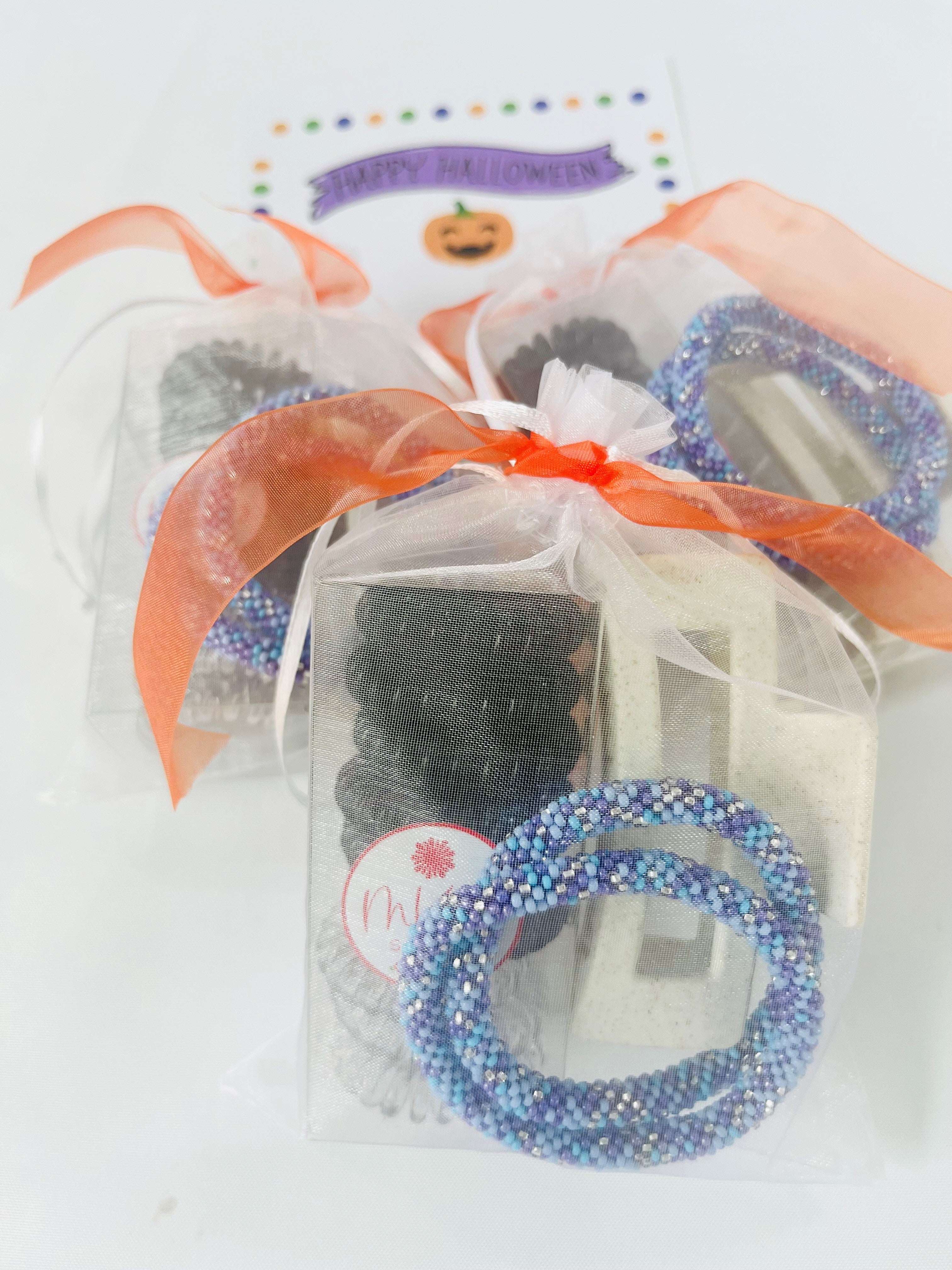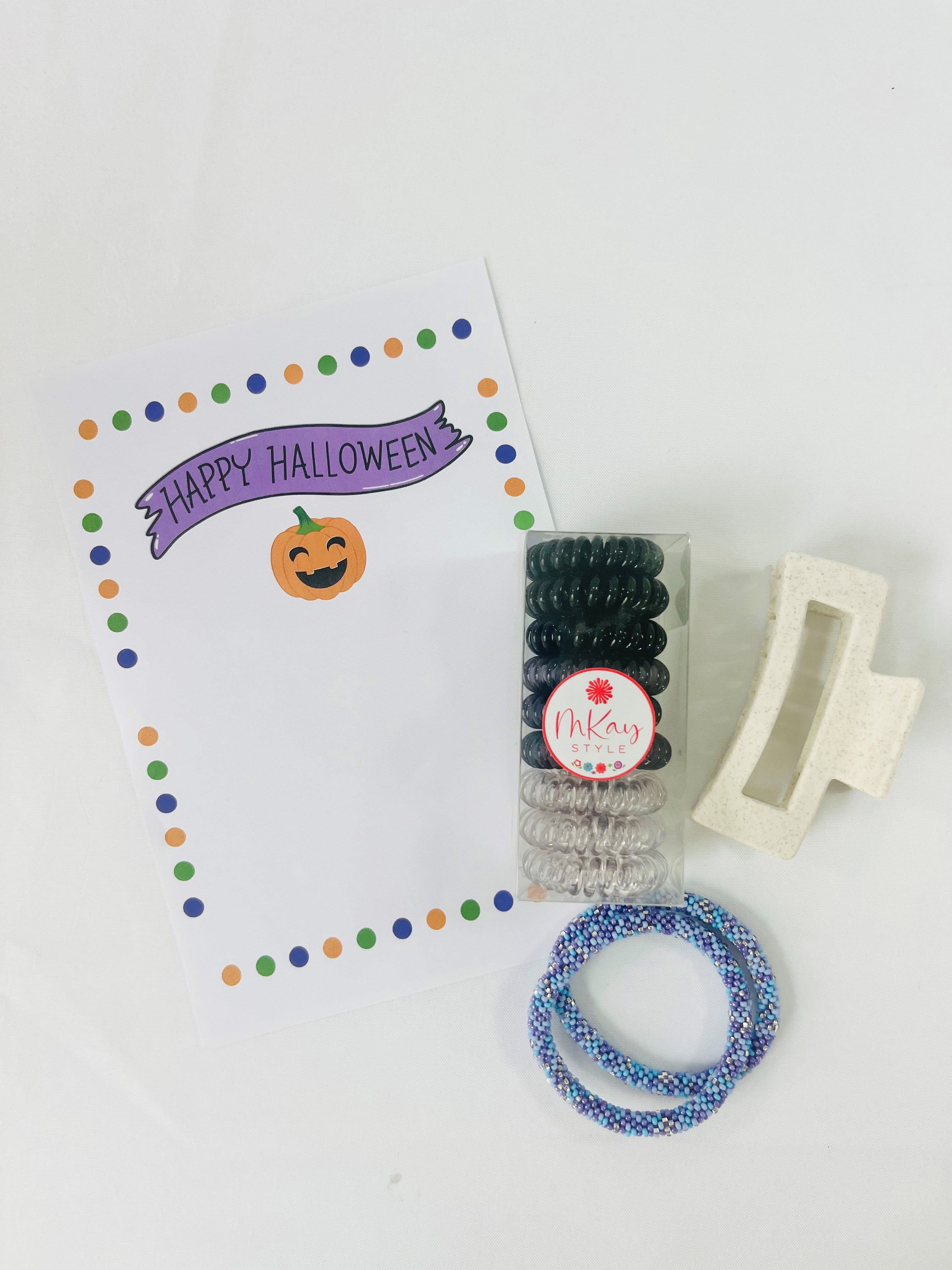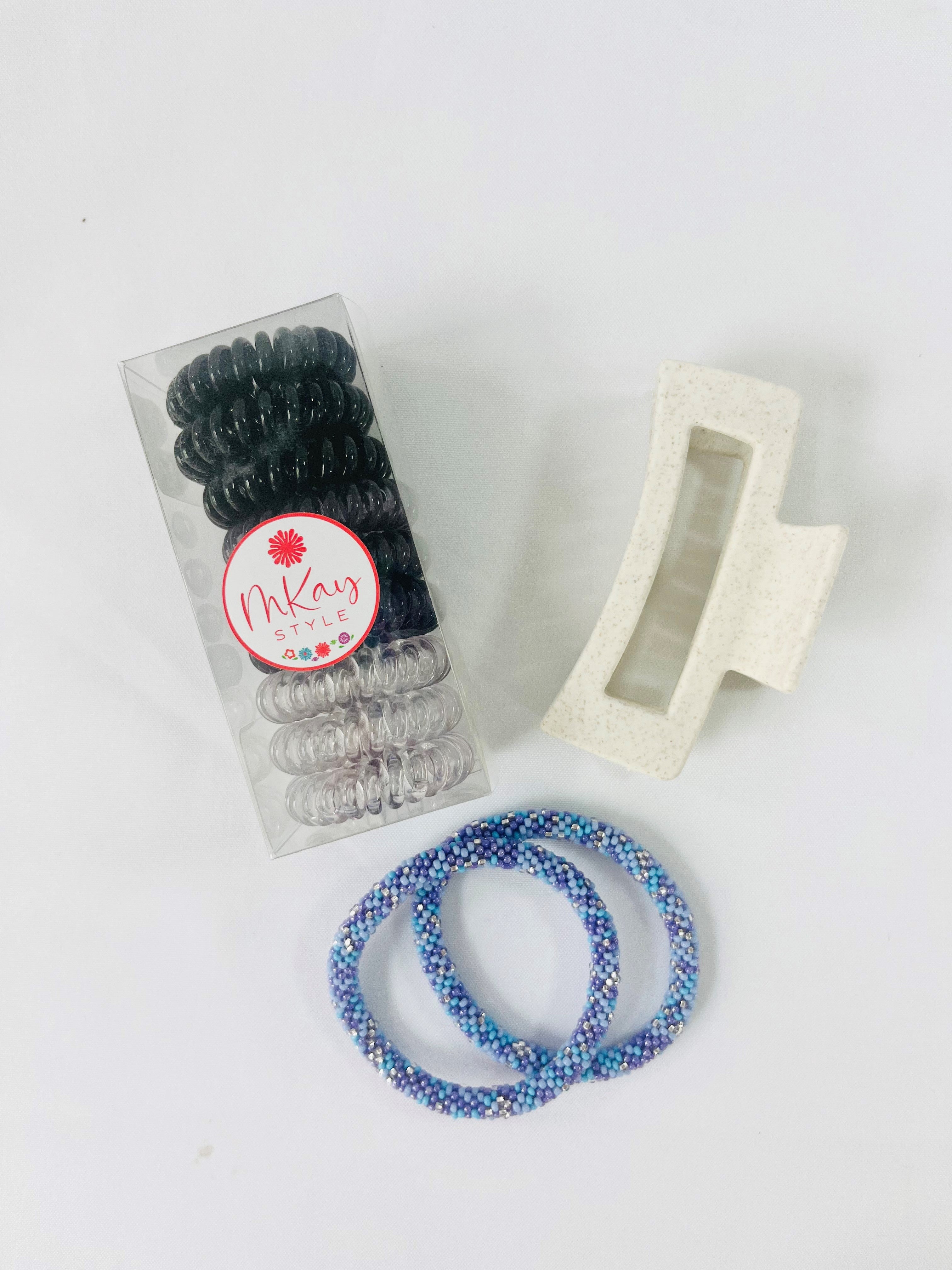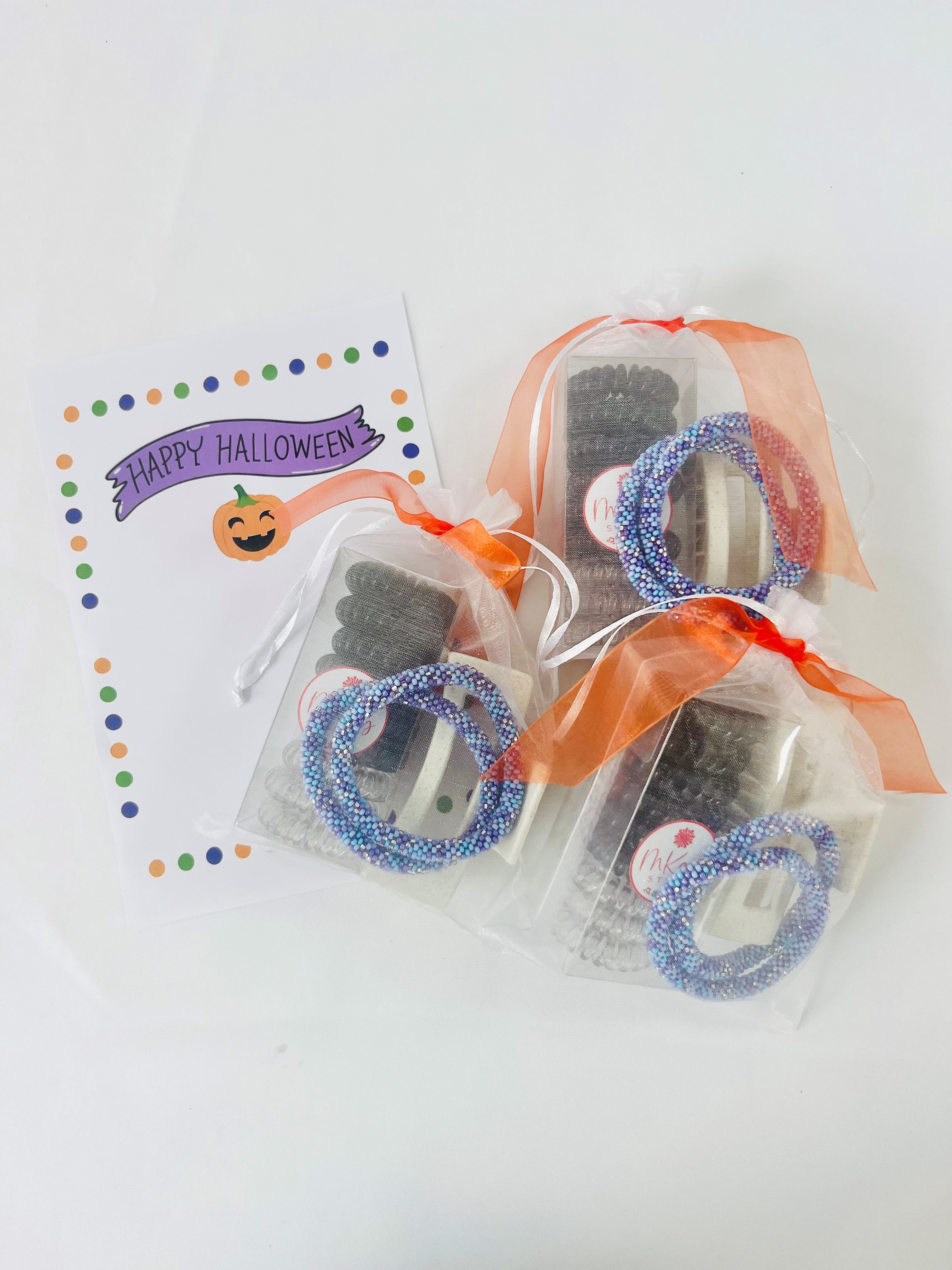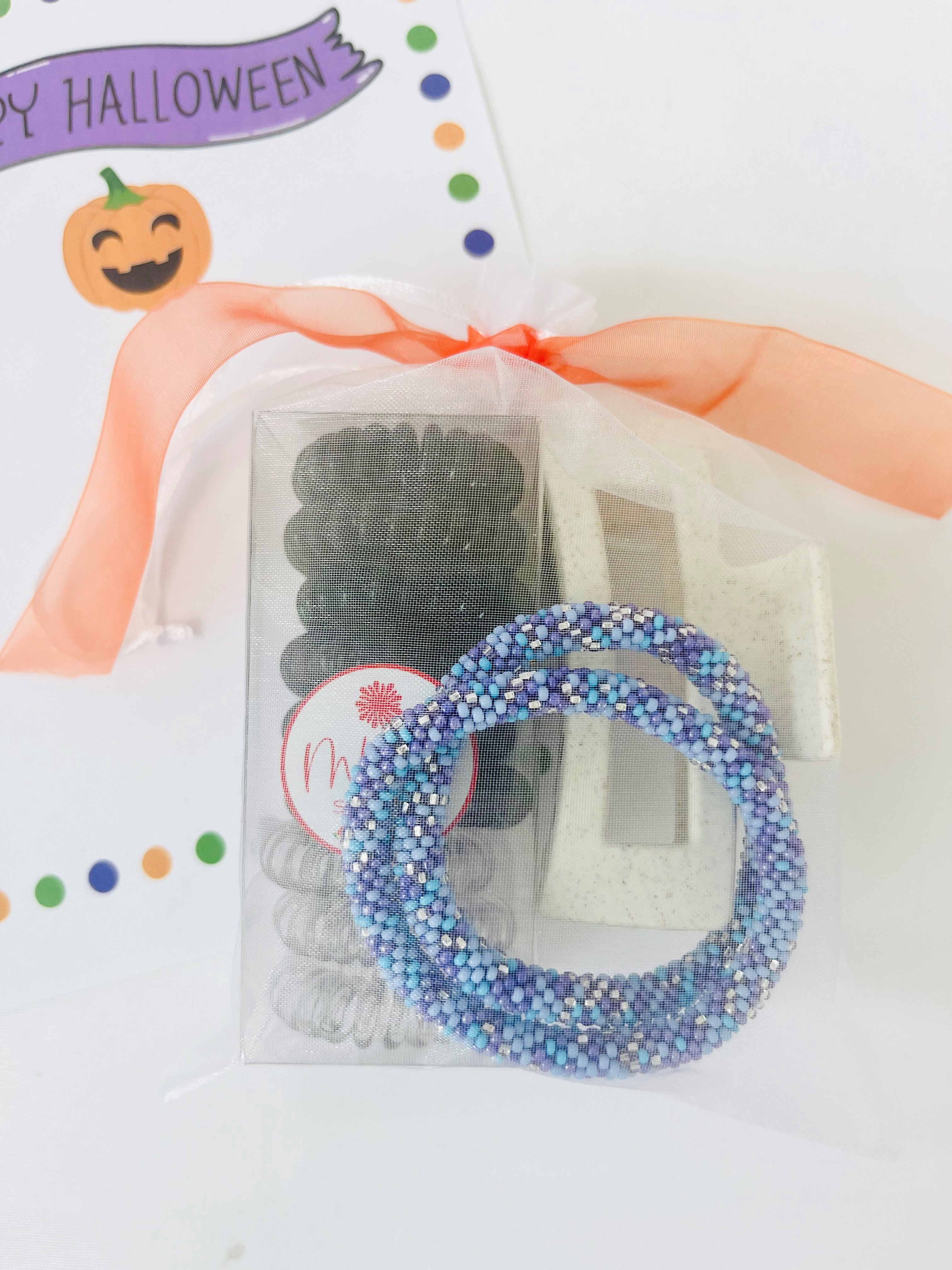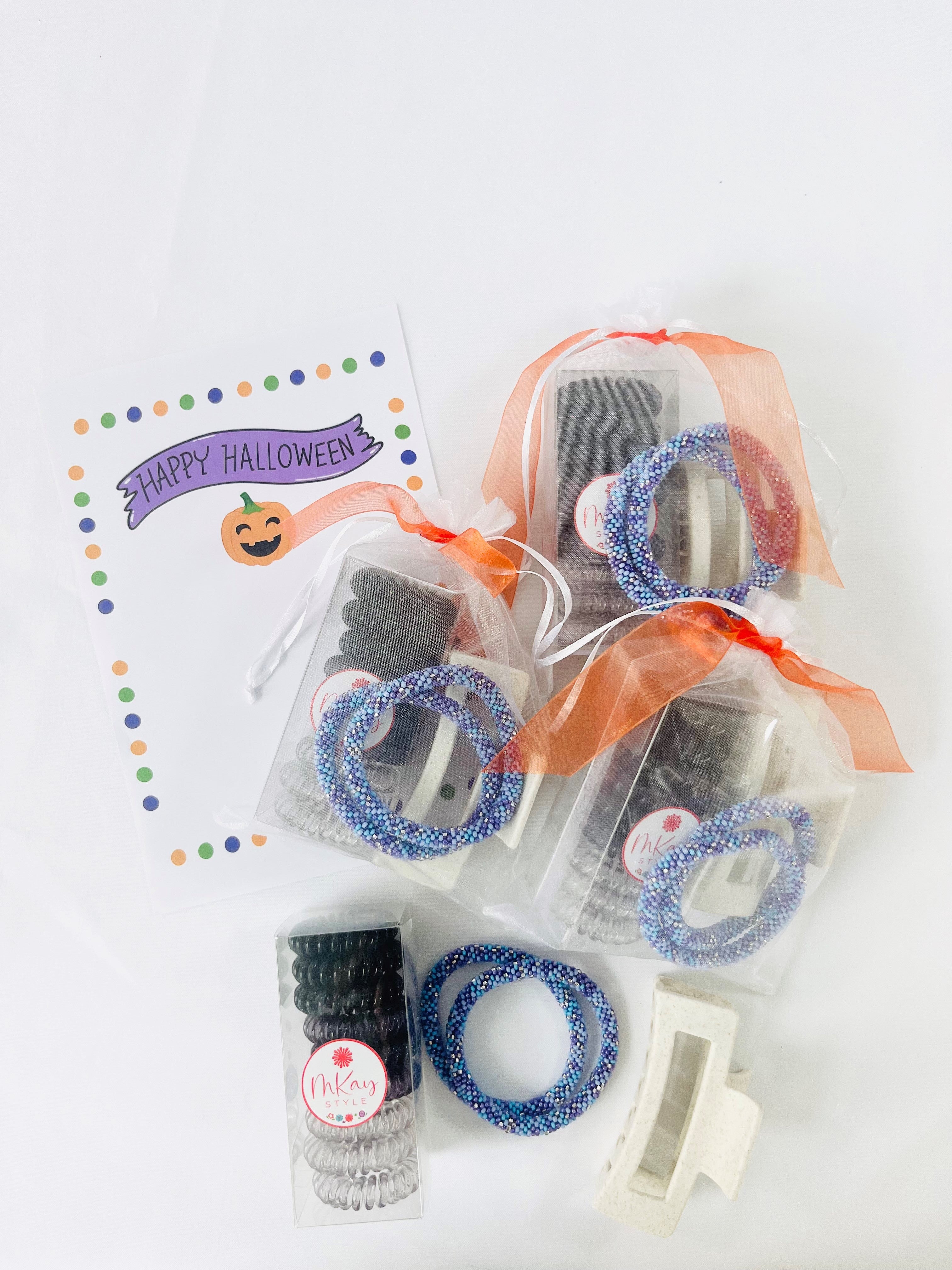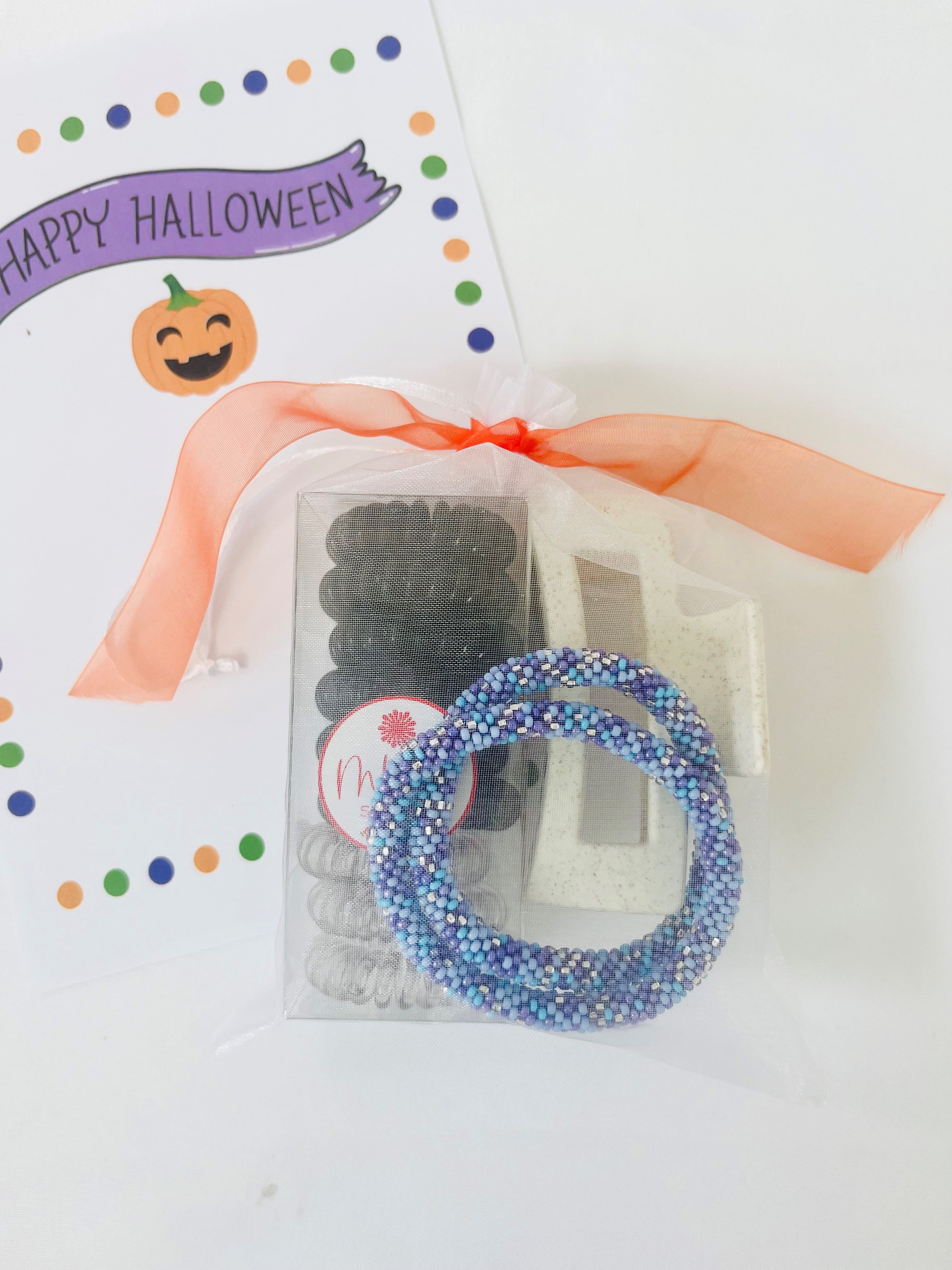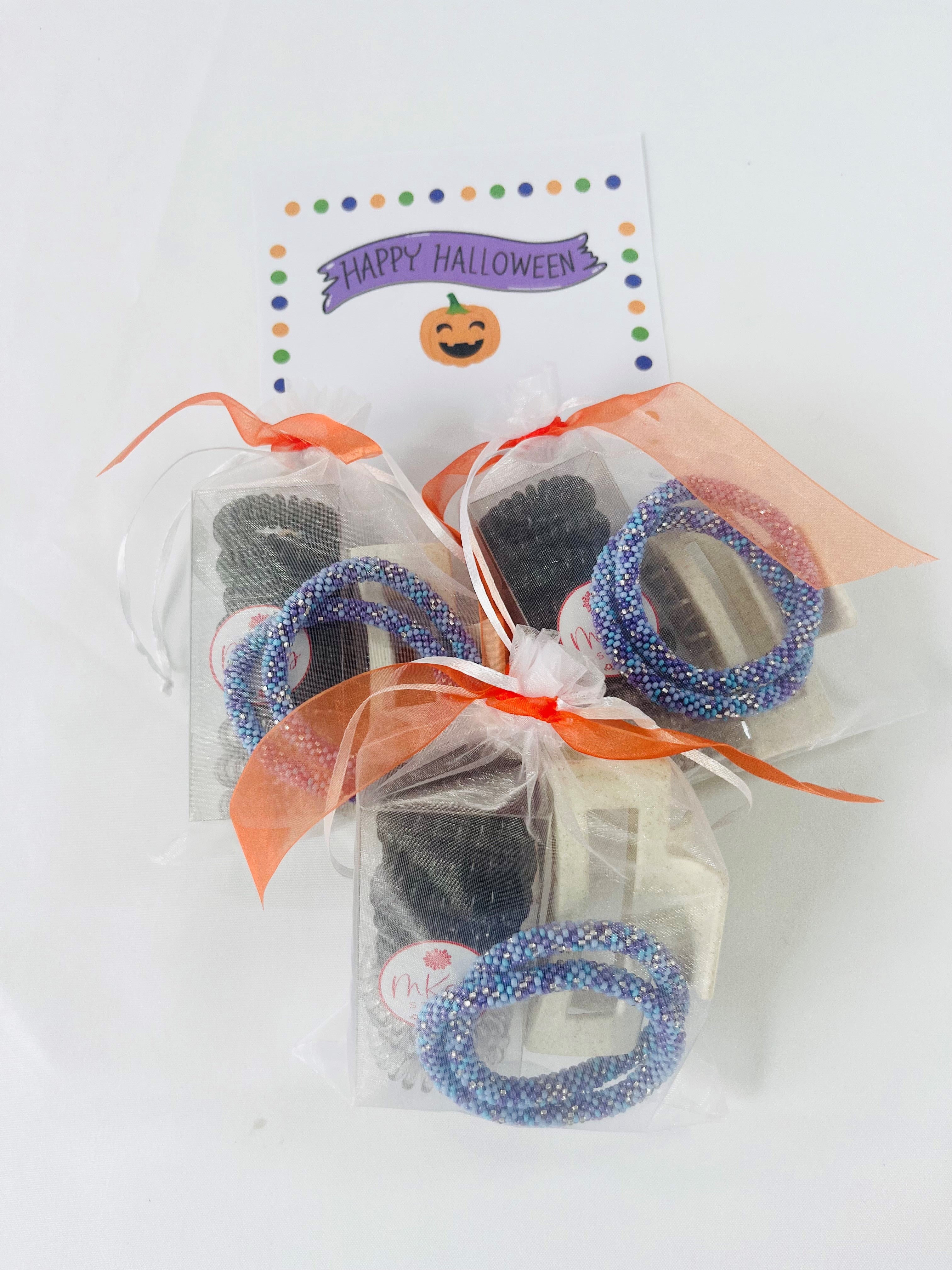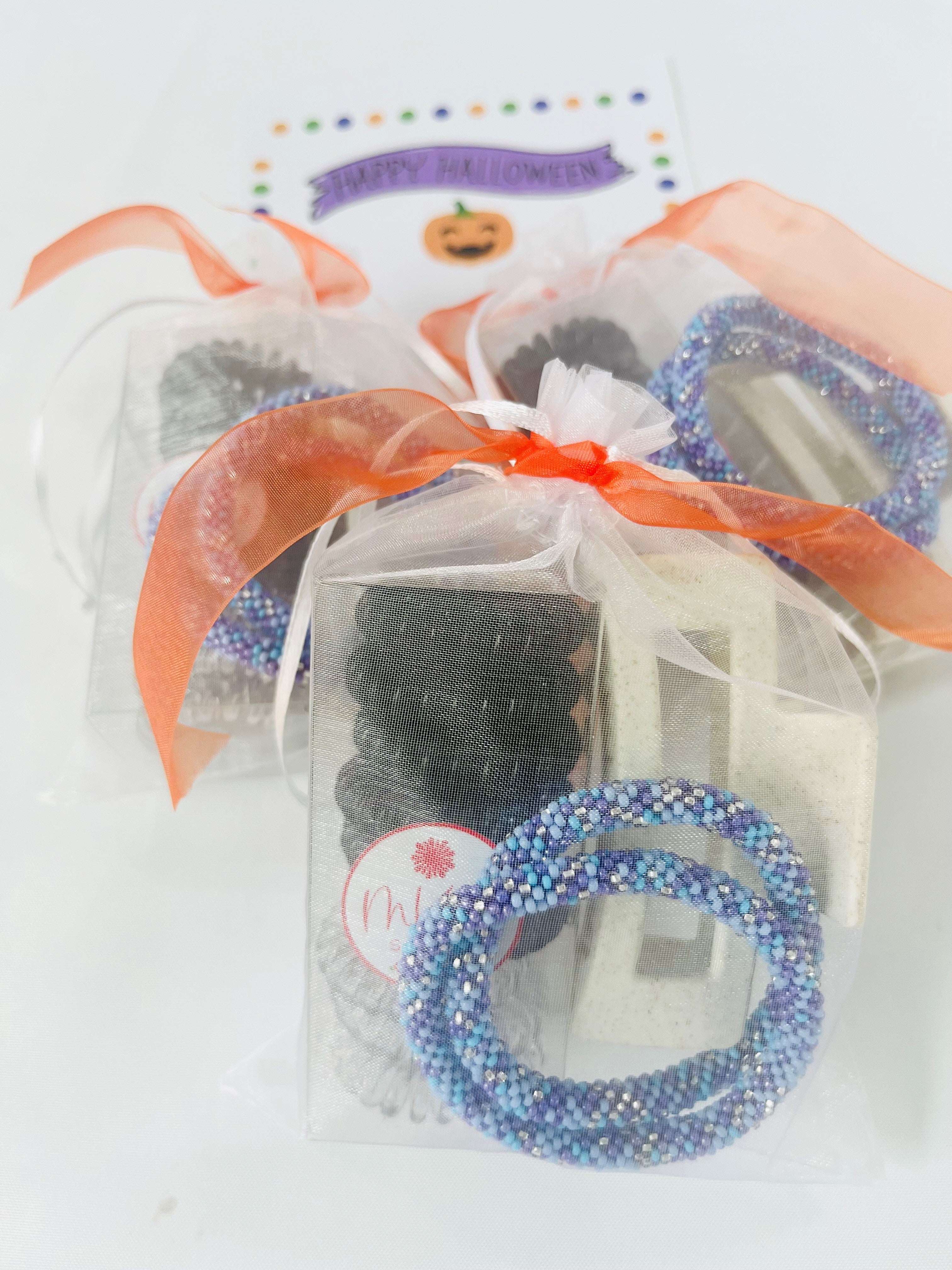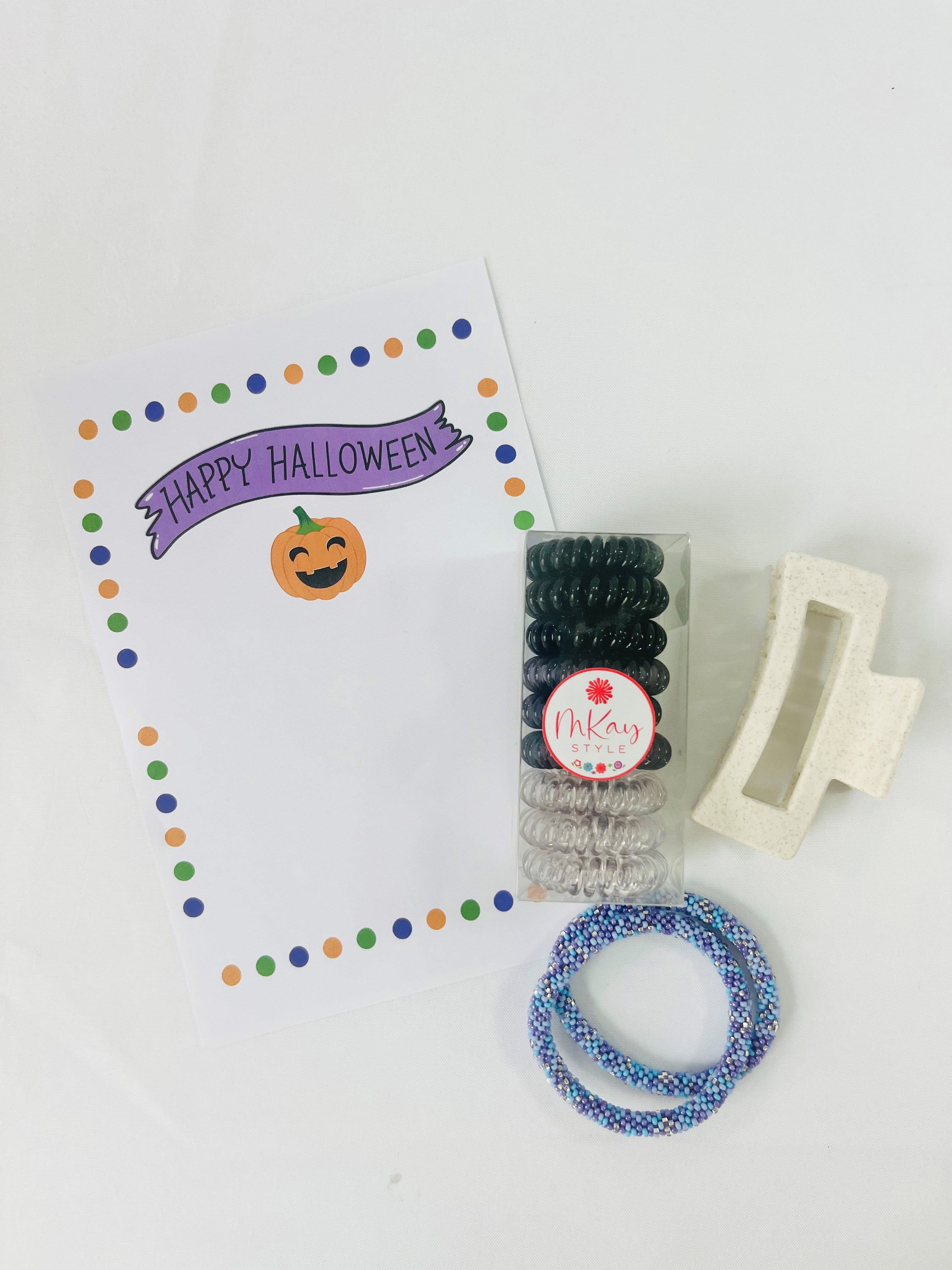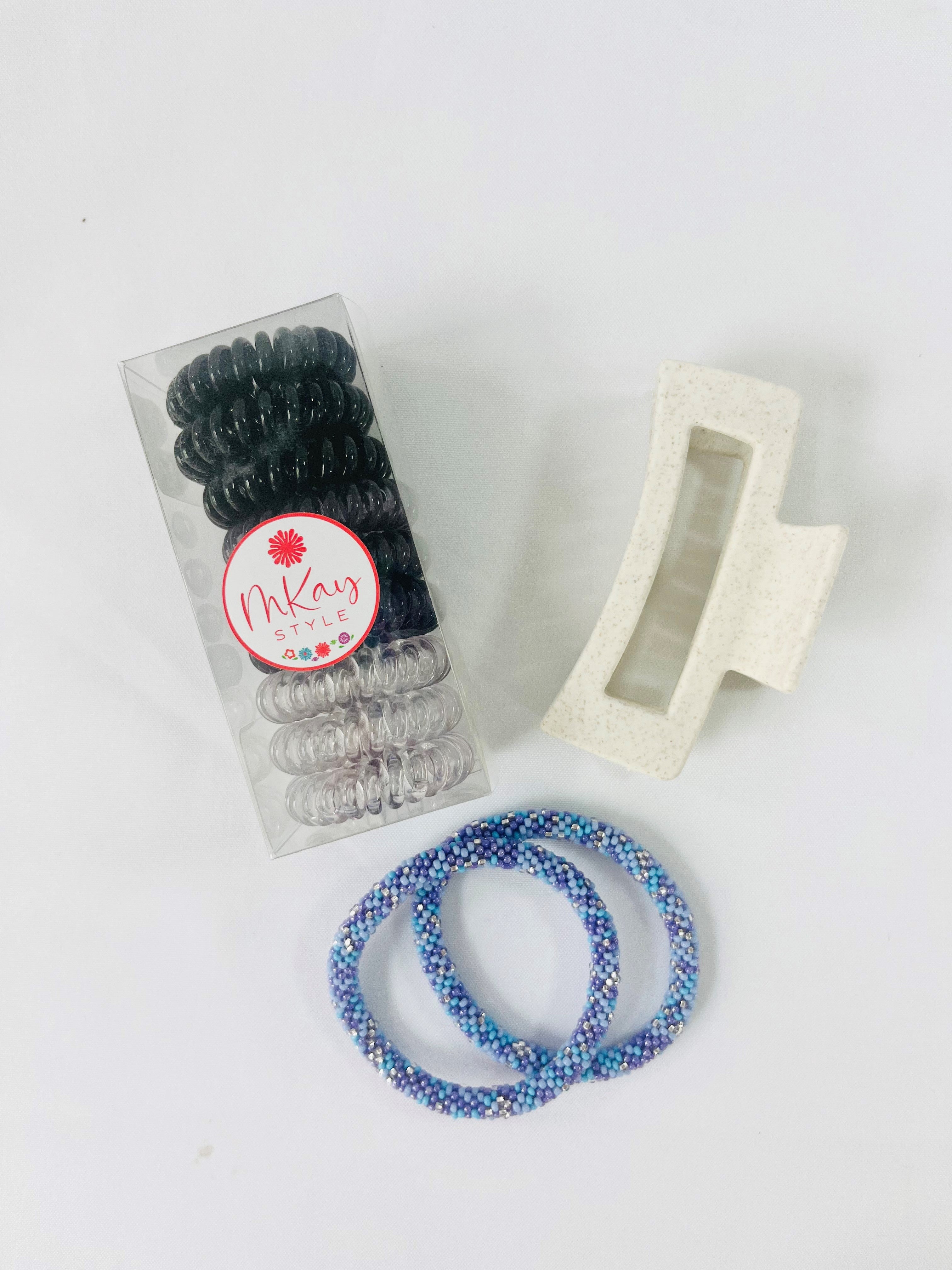 Looking for a little something to say, "Happy Halloween"? This is a great little gift that is perfect as a party favor or a teacher gift. We know those receiving one will enjoy it!

Included In The Party Favor/Gift Set:
* Purple Hand Beaded Roll On Stackable Bracelets
* MKay Style Hair Clip
* MKay Style Rubber Band Hair Coils

Please reach out with any questions!