FREE SHIPPING FOR ALL GIFTS OVER $10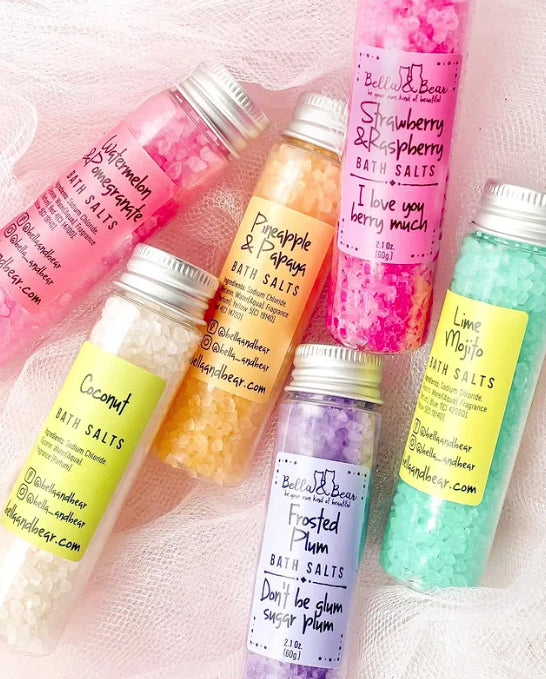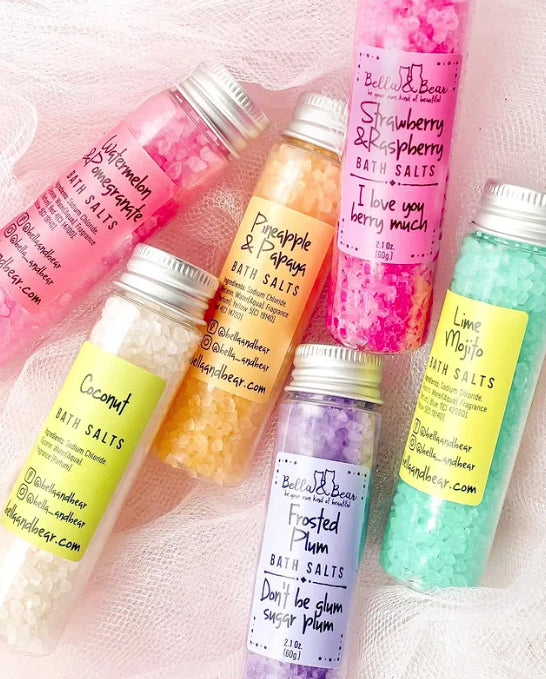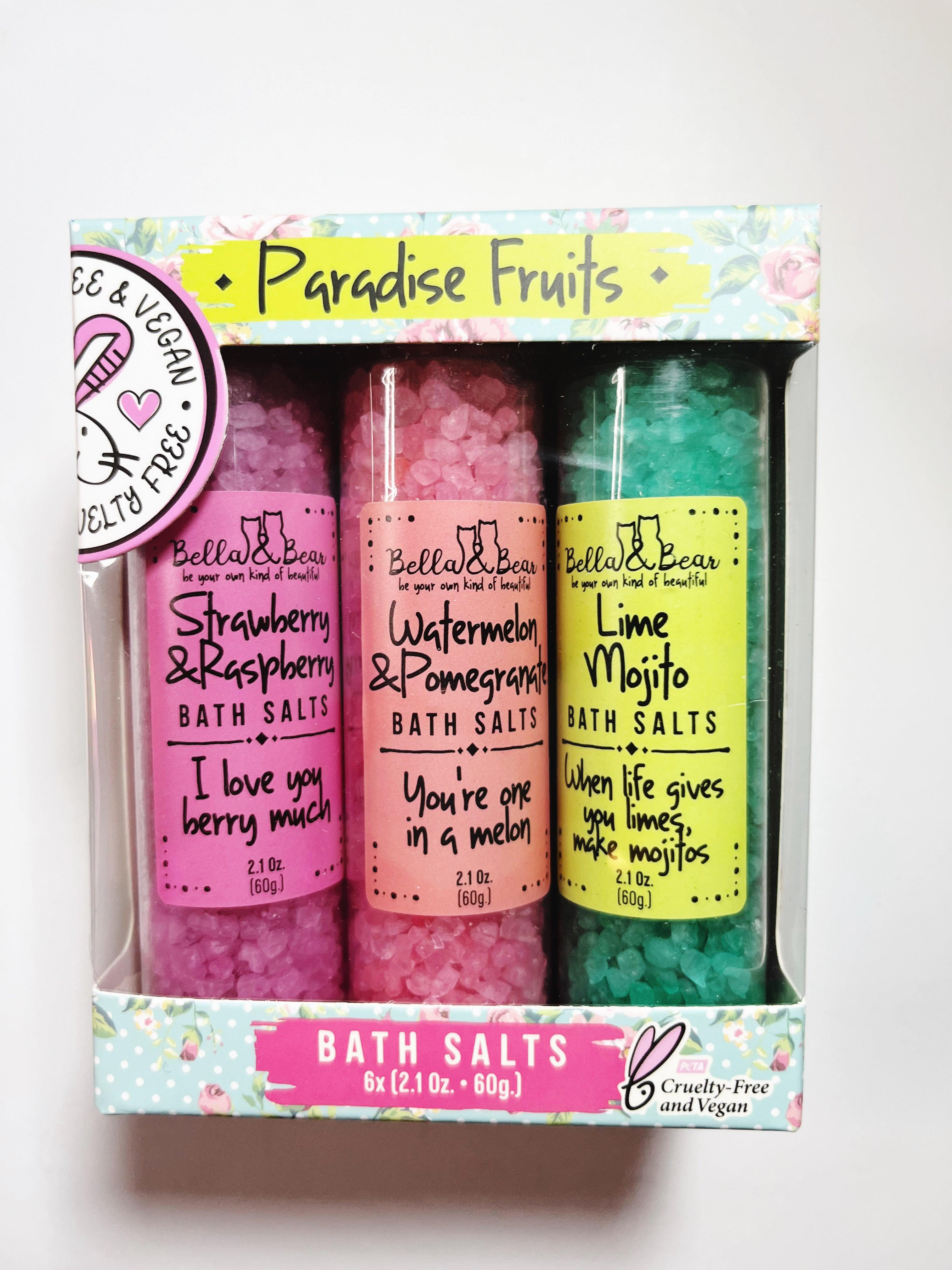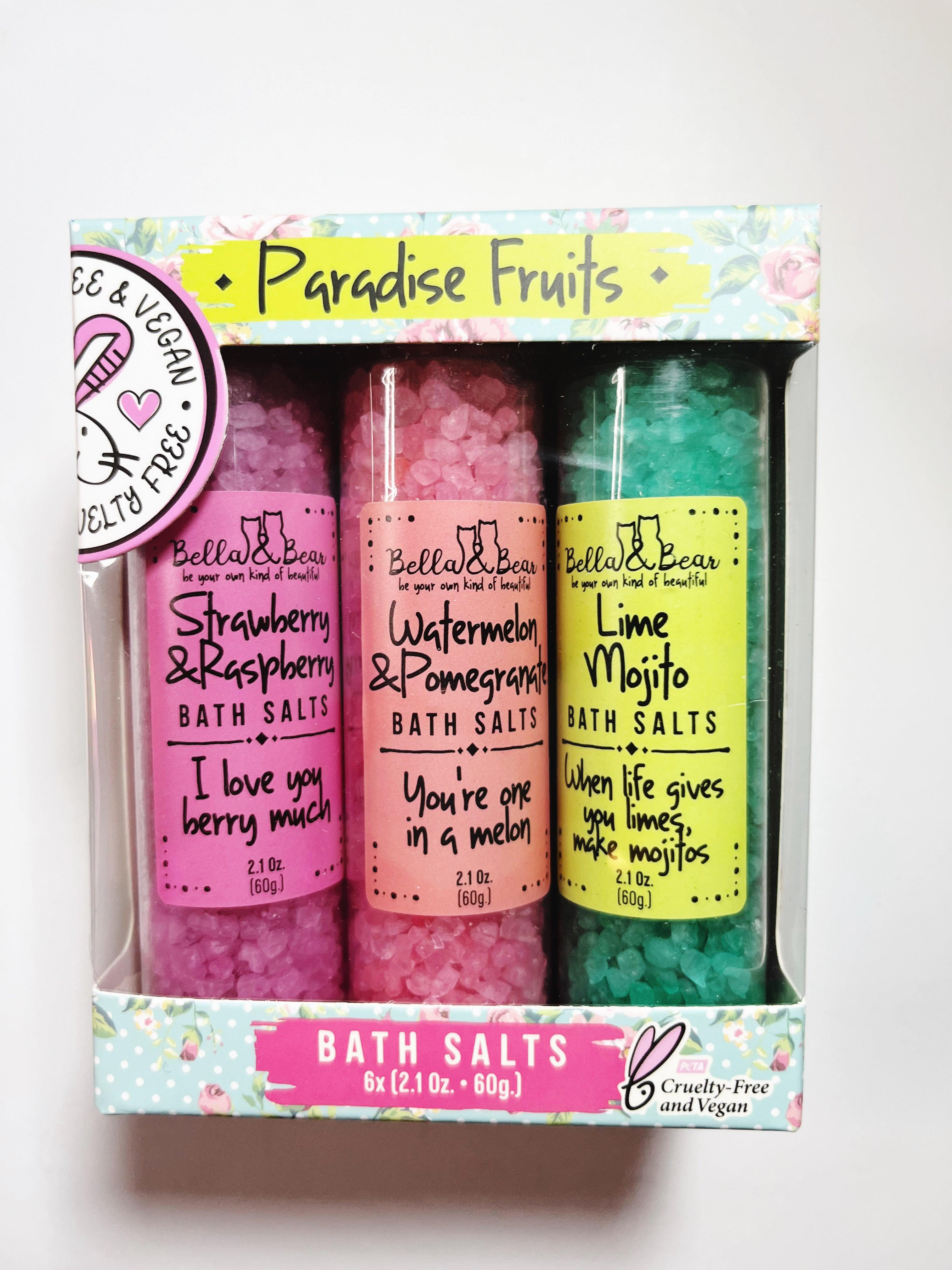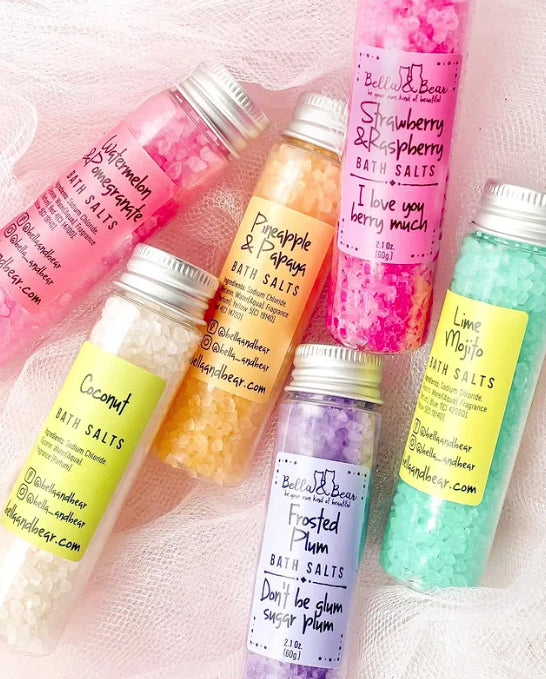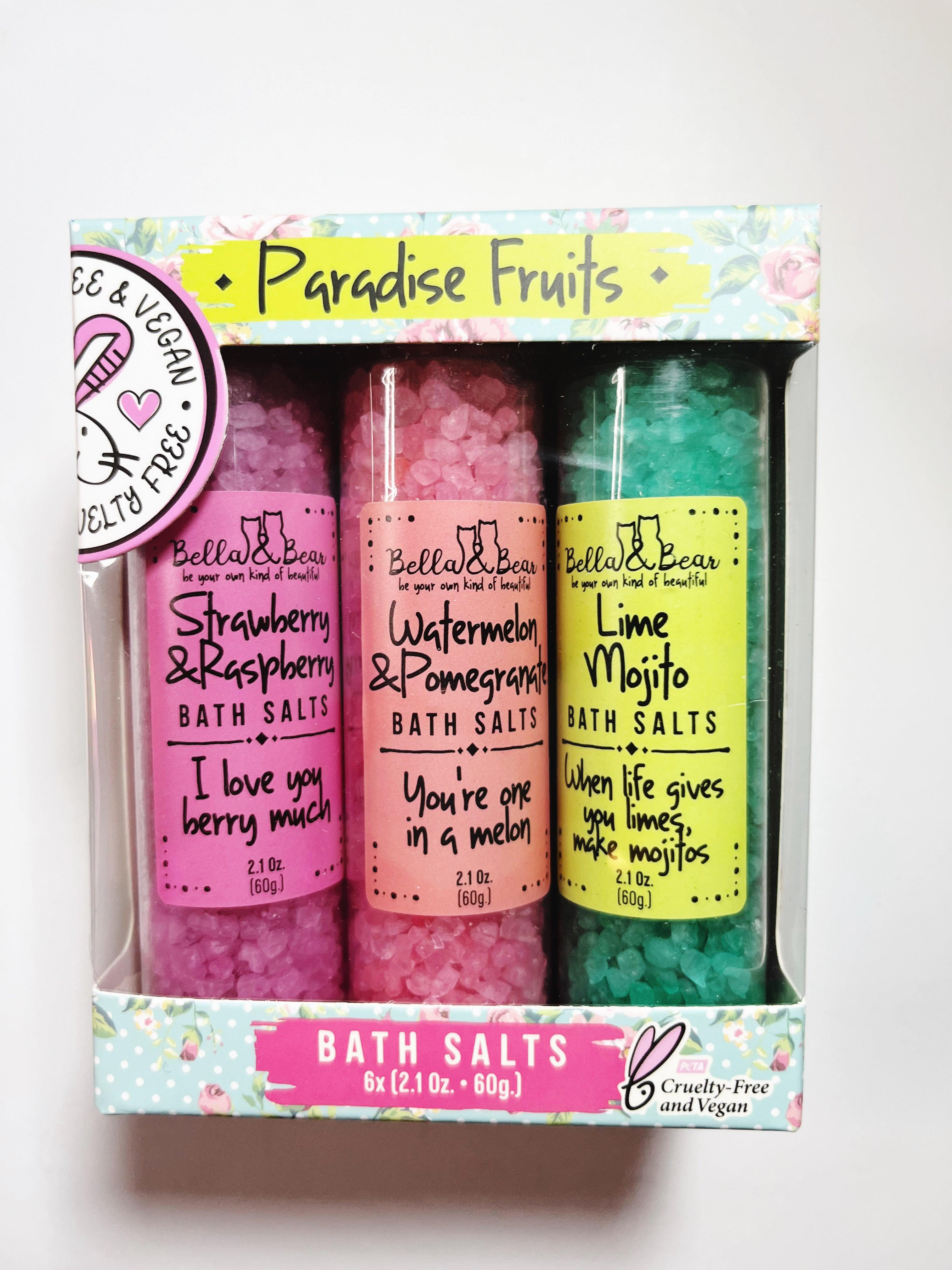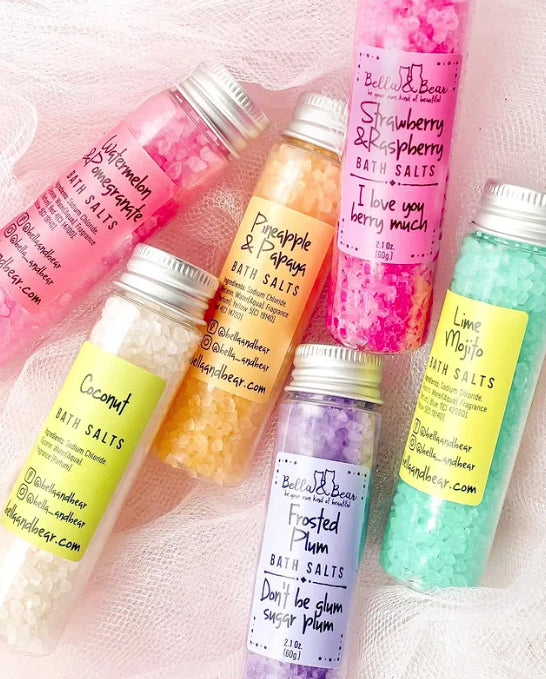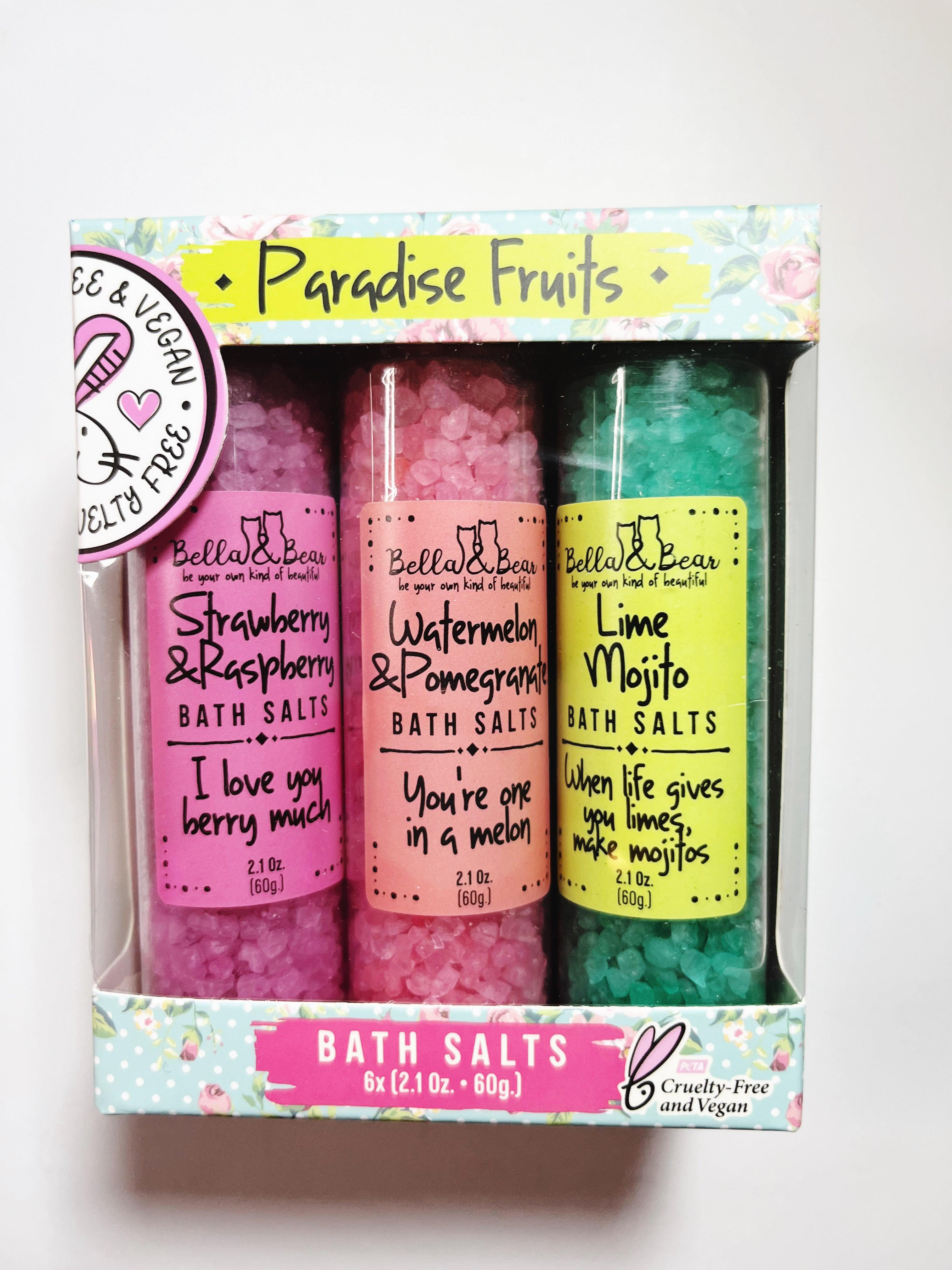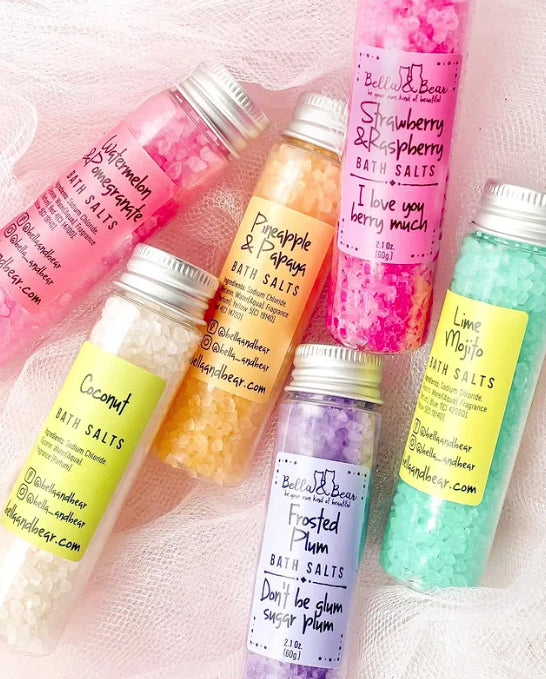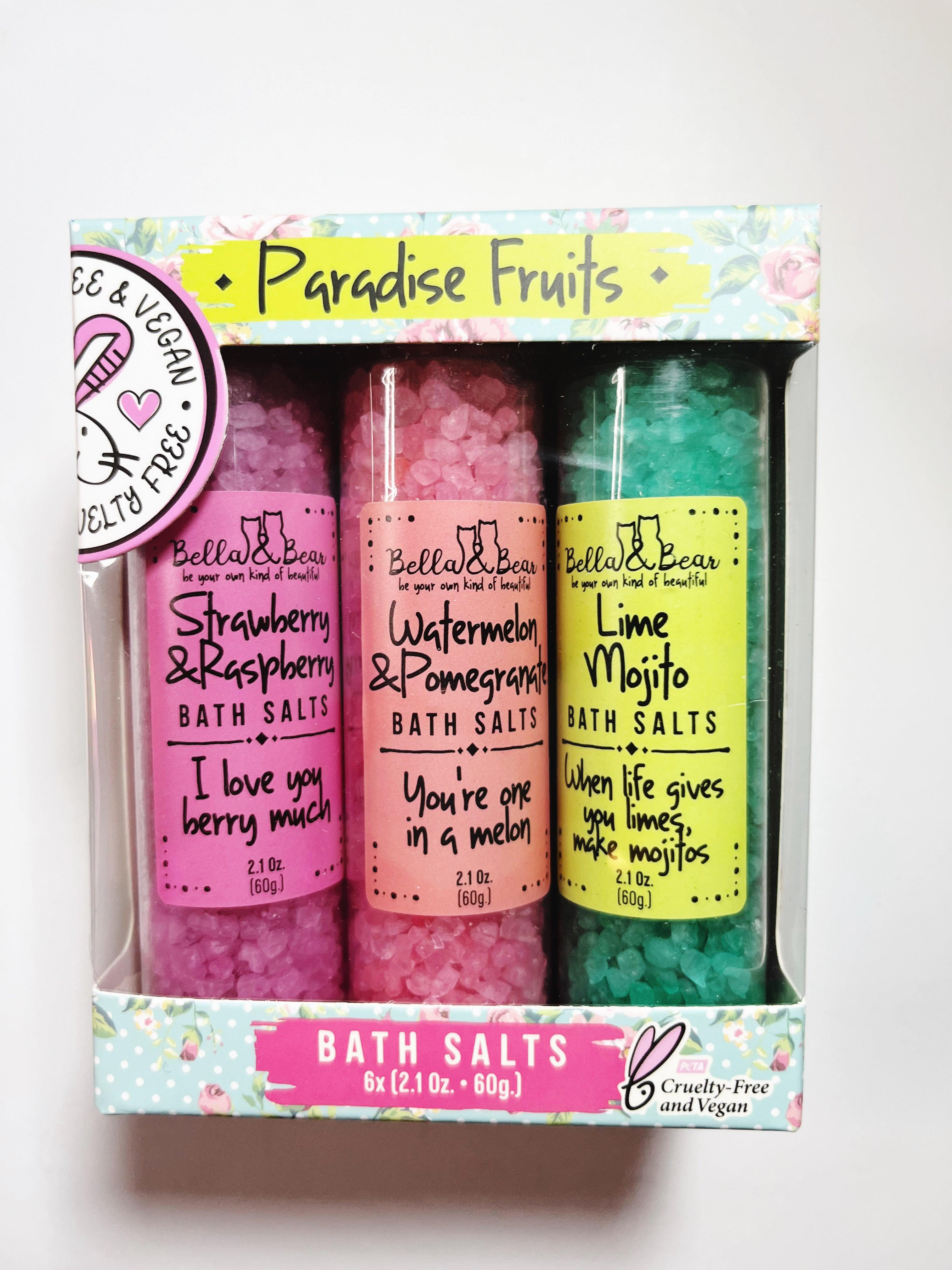 Bella Bear Paradise Fruits Bath Salts Gift Set of 6
The Bella Bear Bath Salts come in a 6 pack of 2.1oz jars, each jar with a unique fruity scent. Single jars are enough for 1 bath, foot soak, or detox. Suitable for sensitive skin - natural - ideal for pampering plus safe for kids.
Vegan, No Parabens, No Phthalates, No GMOs, Food Safe Colors, Plant-Based Recycled Plastic Reusable Packaging, Sustainable, Gluten Free, Cruelty Free
Turn your bath into a fruity oasis with the Bella Bear Paradise Fruits Bath Salts!