FREE SHIPPING FOR ALL GIFTS OVER $10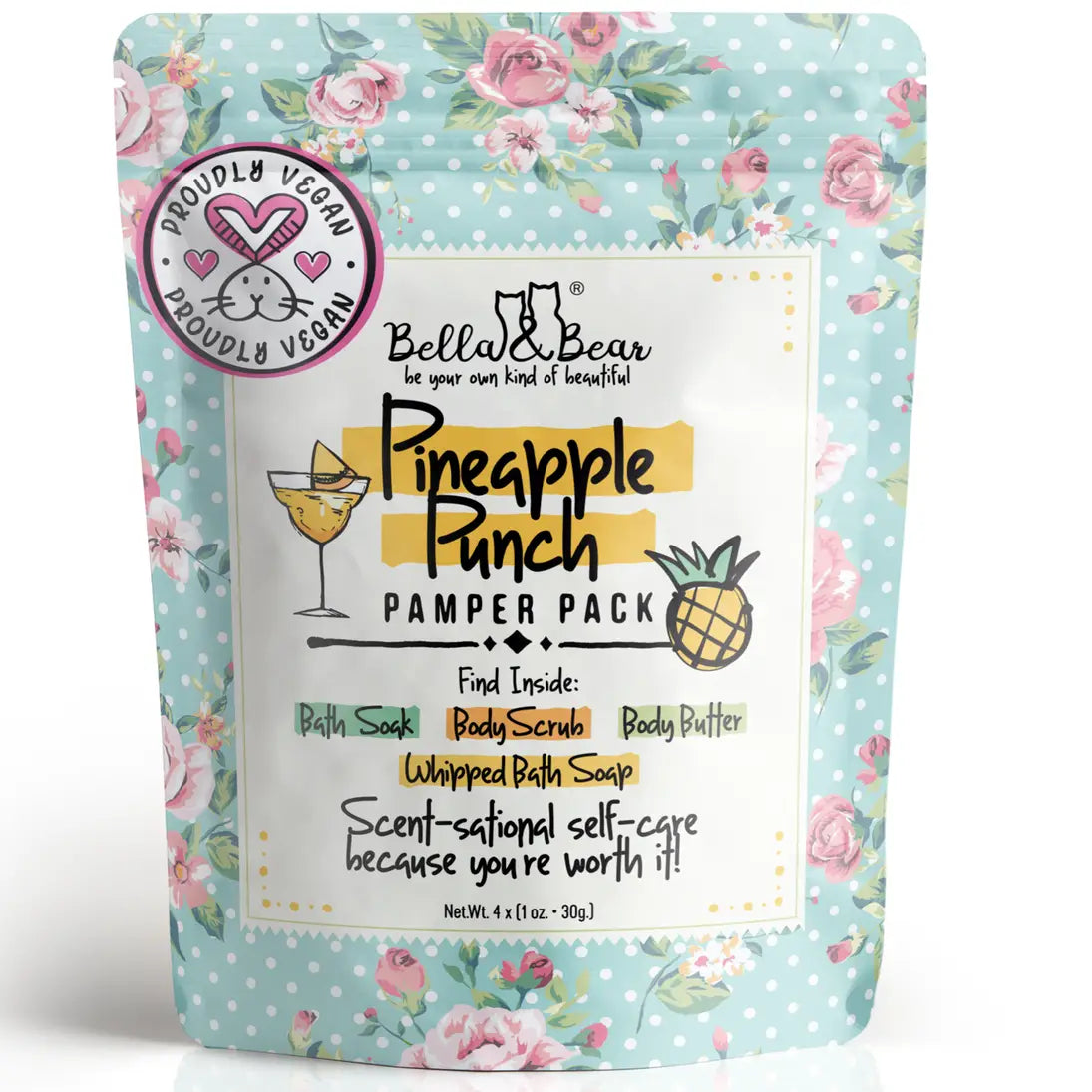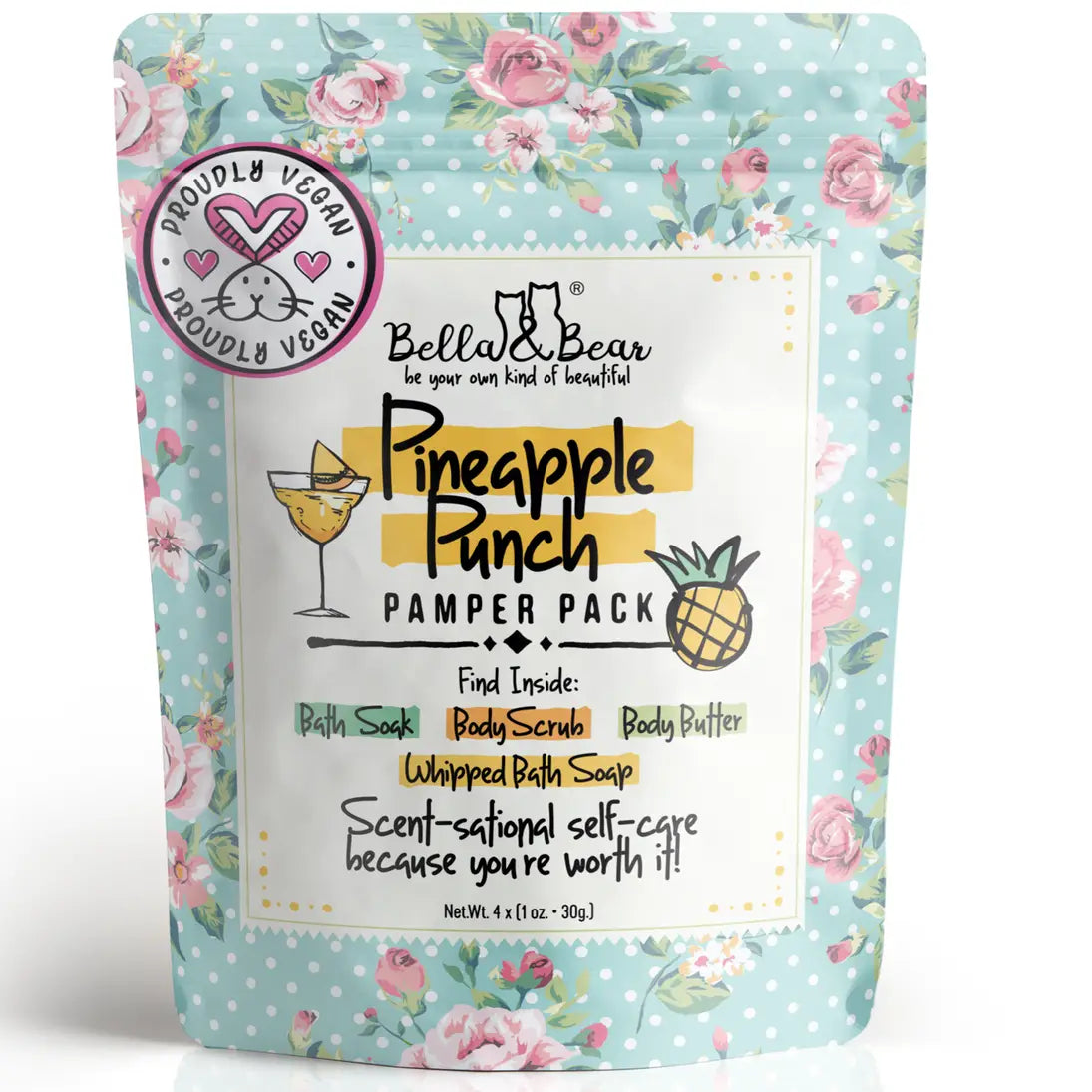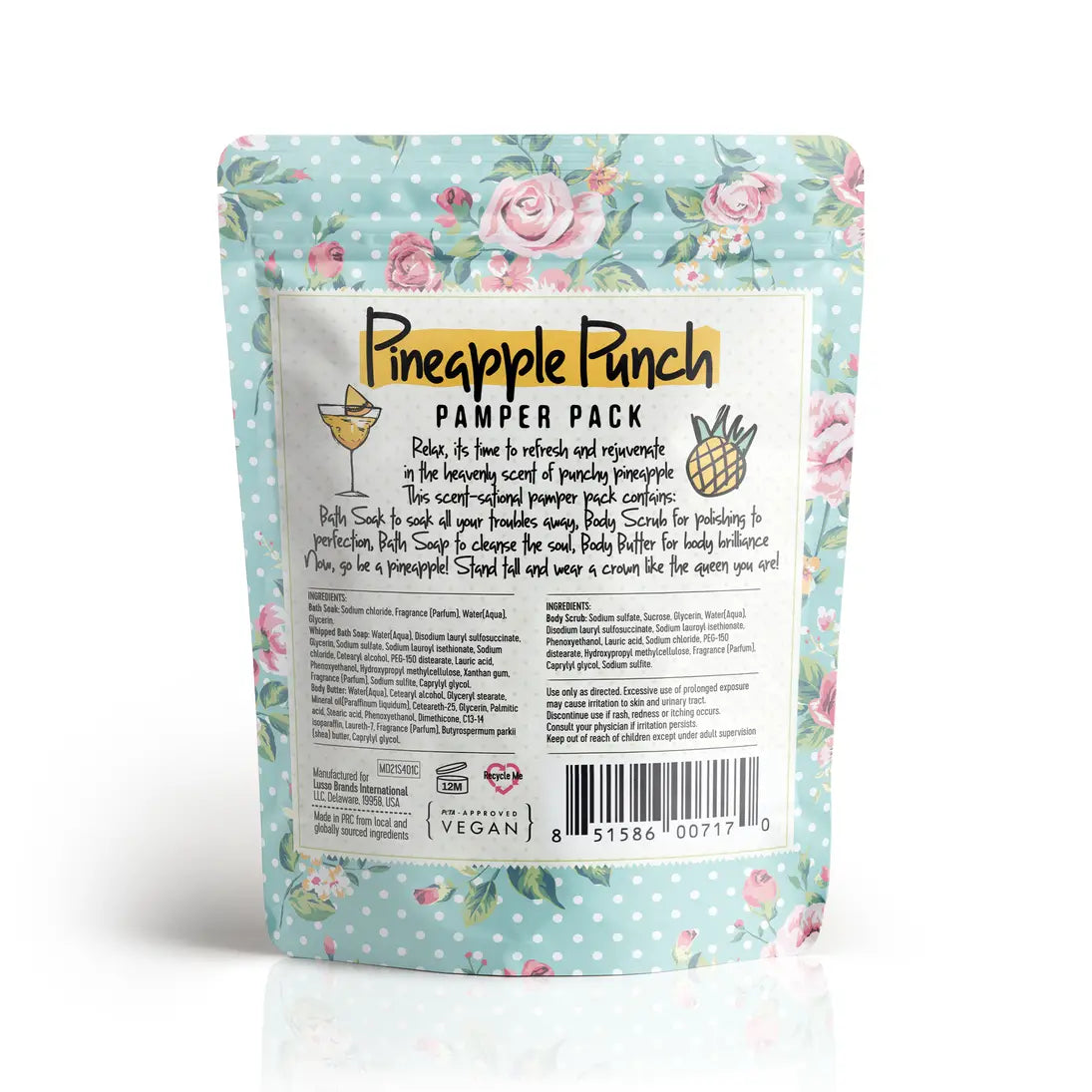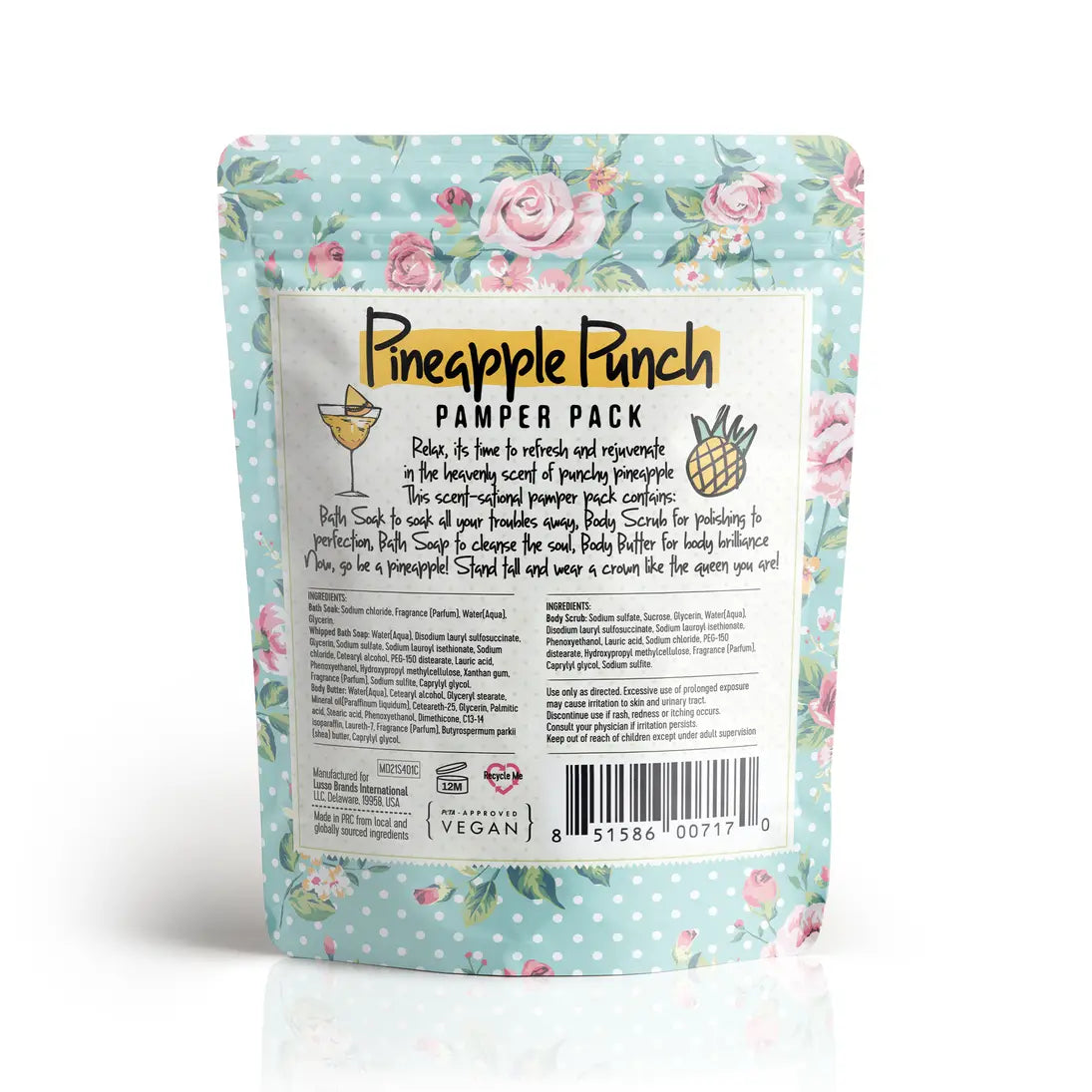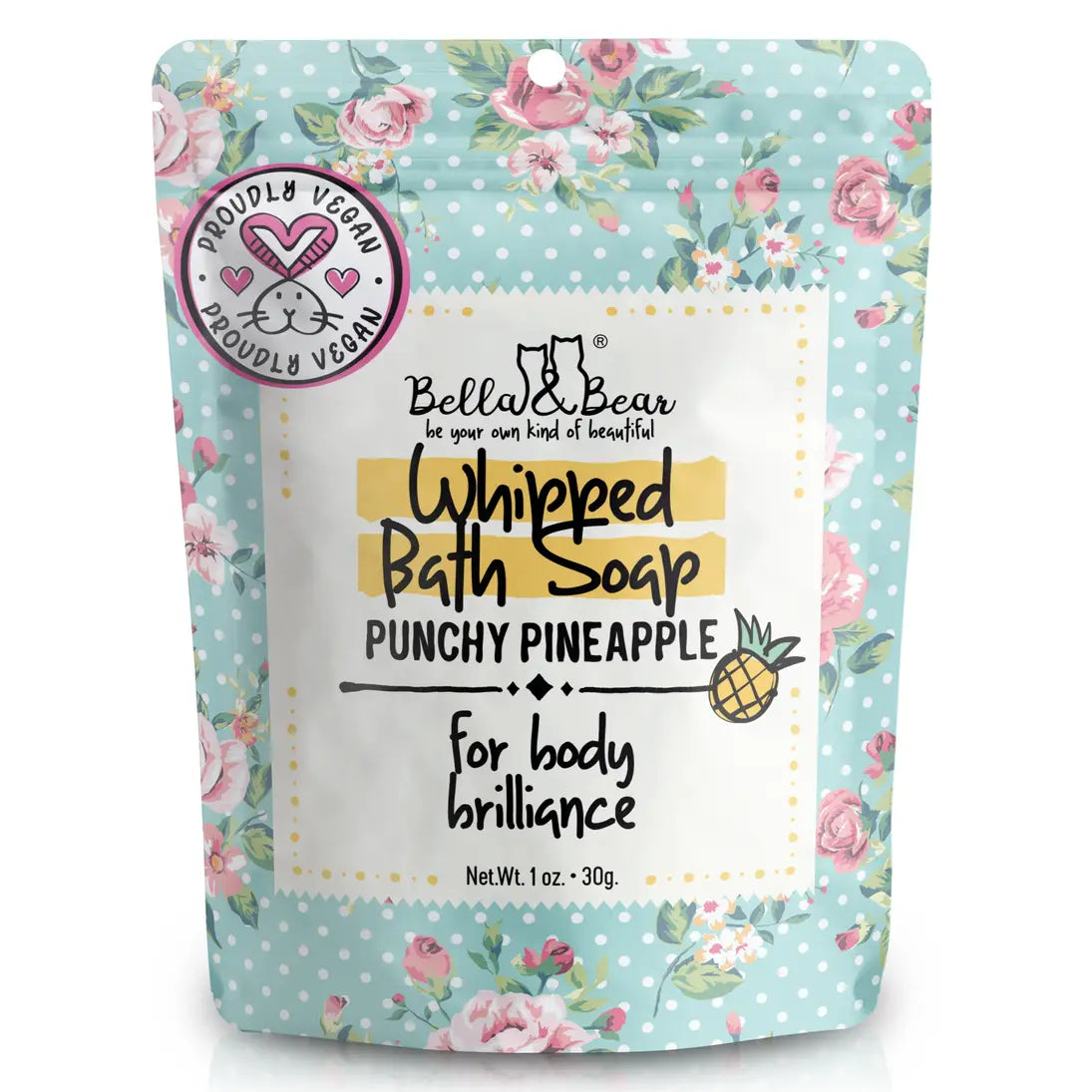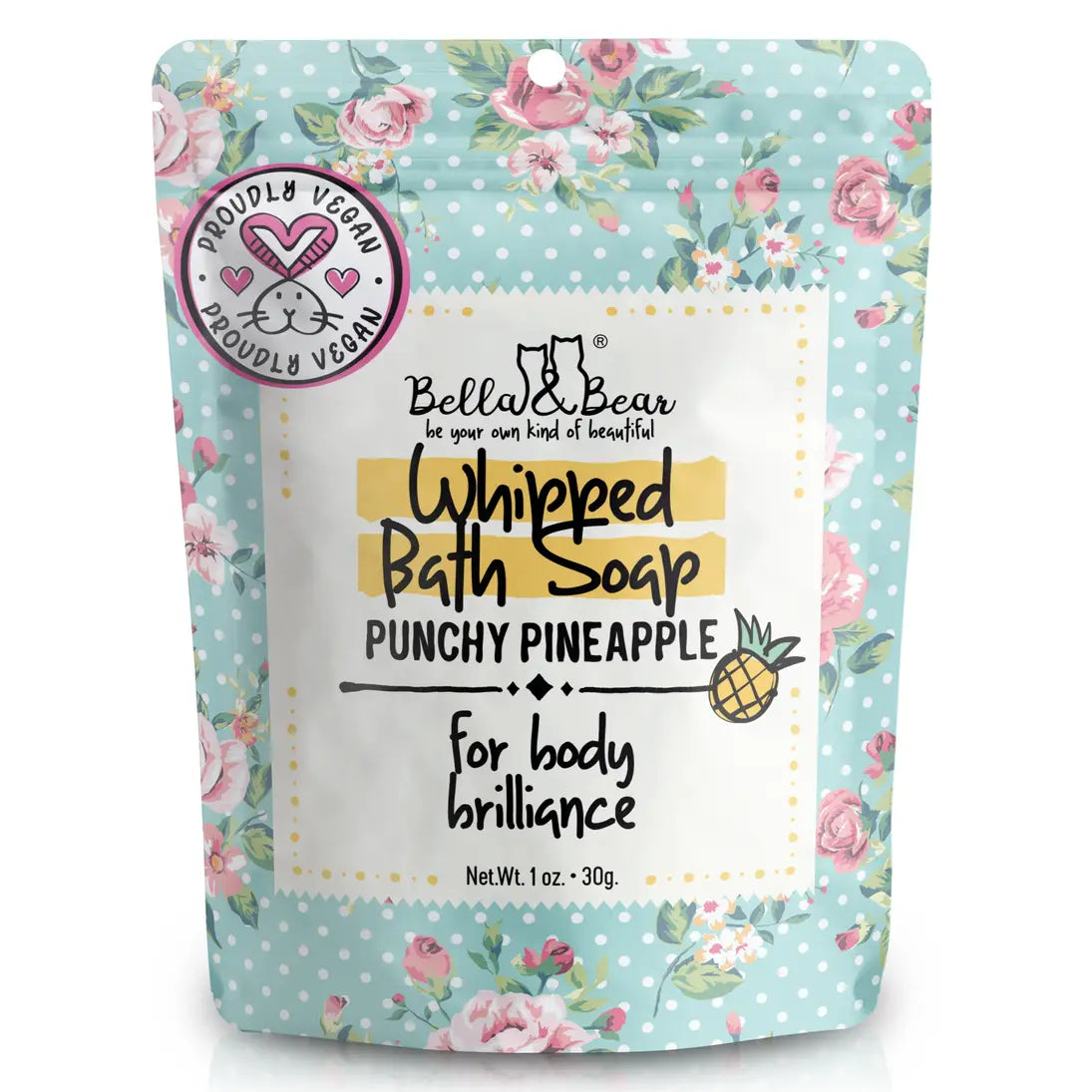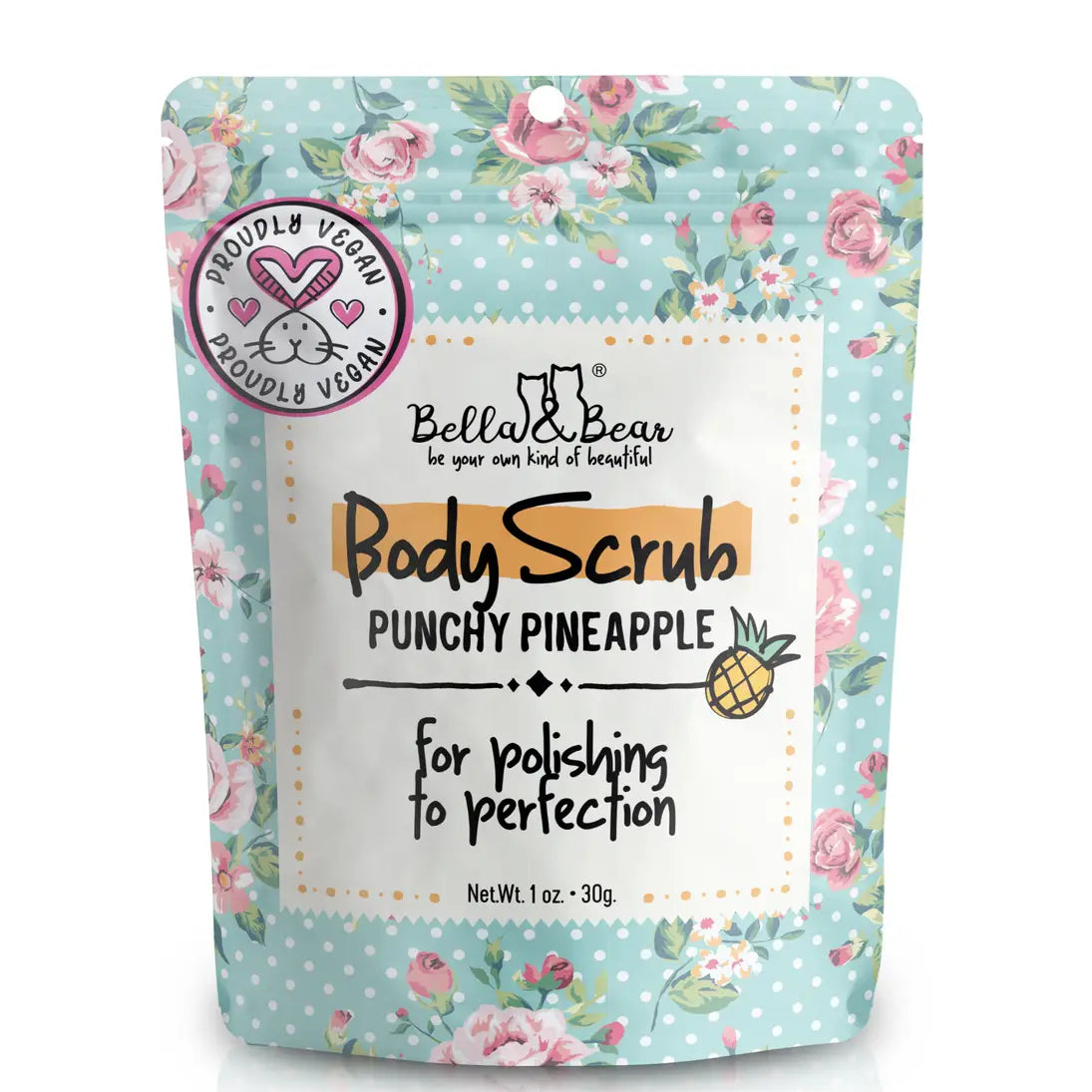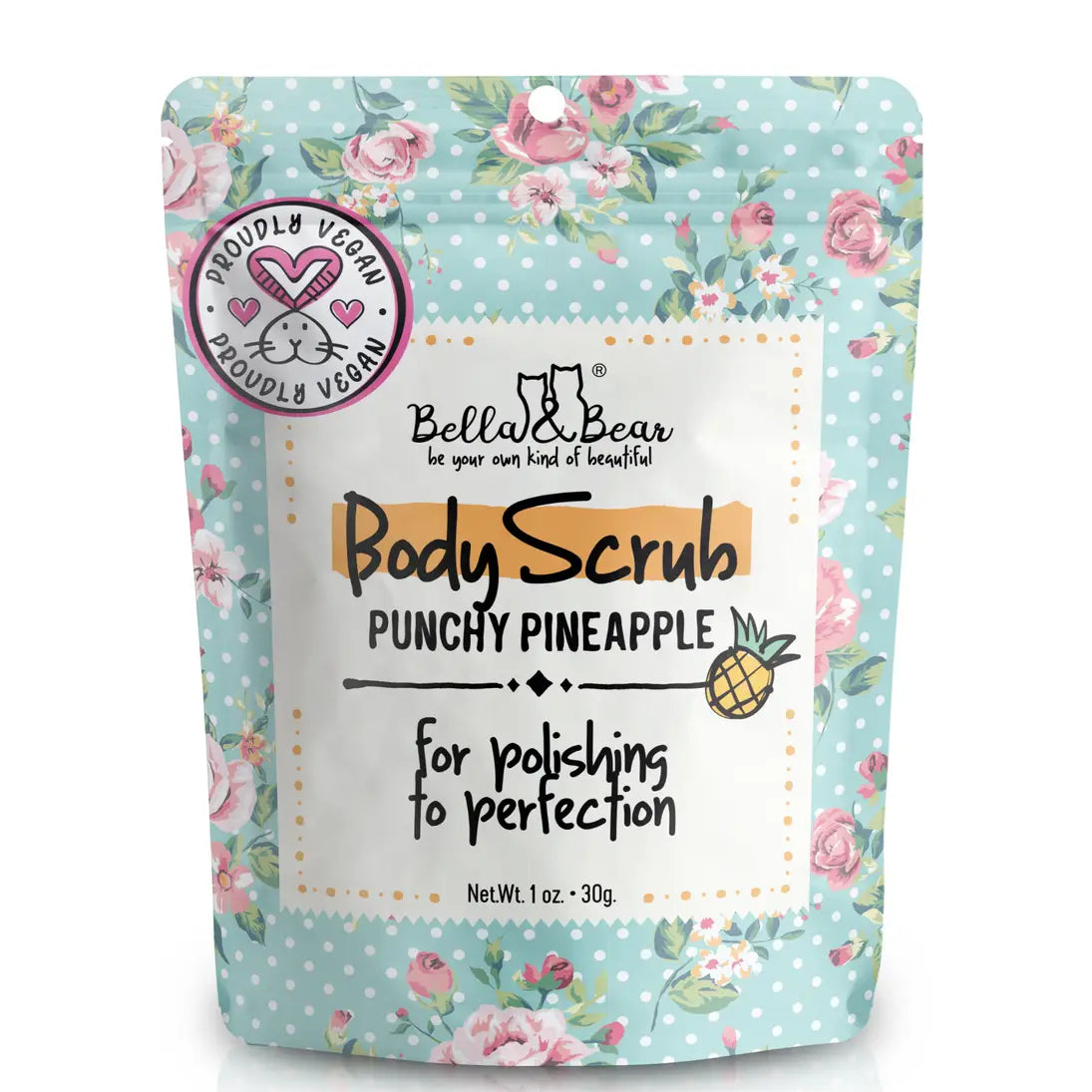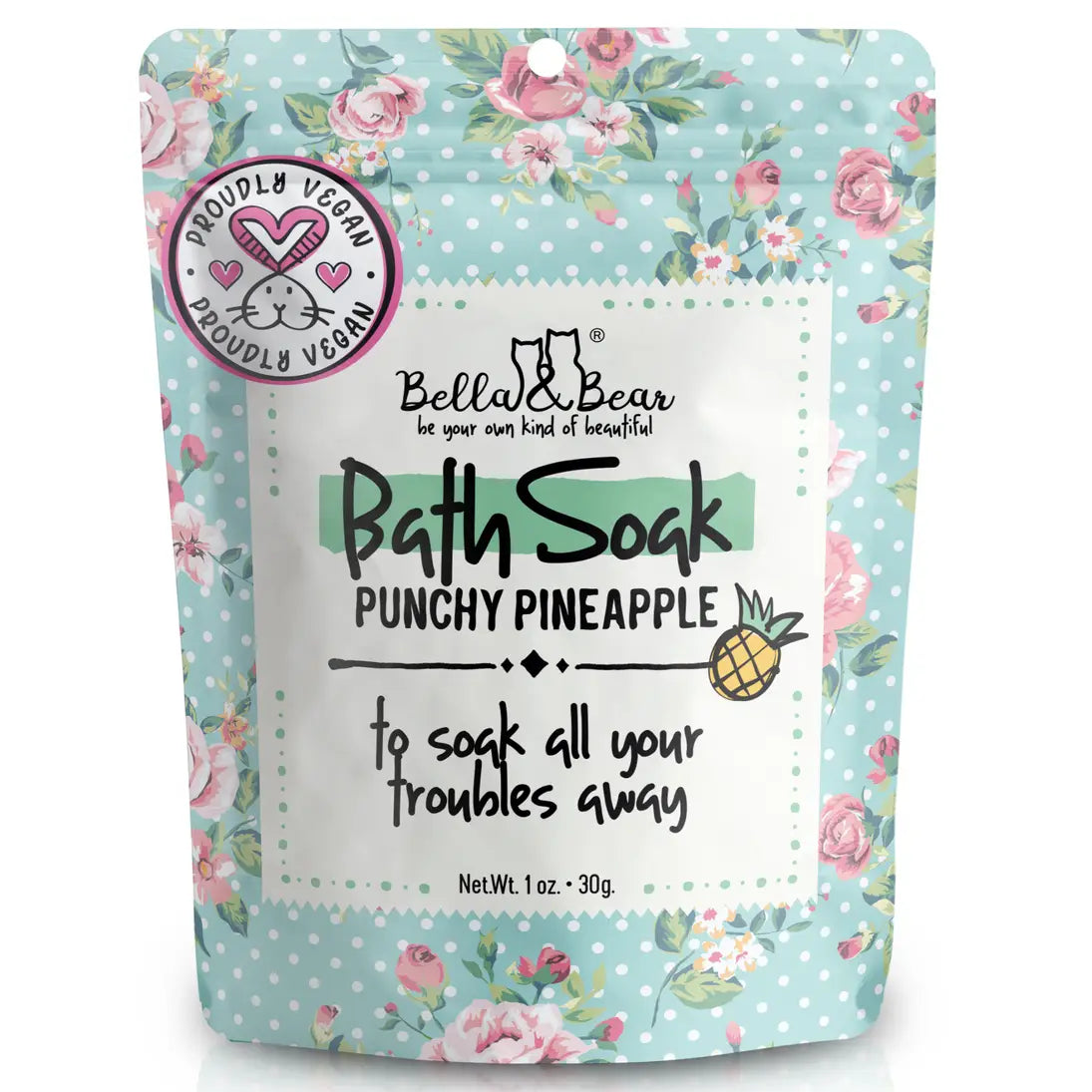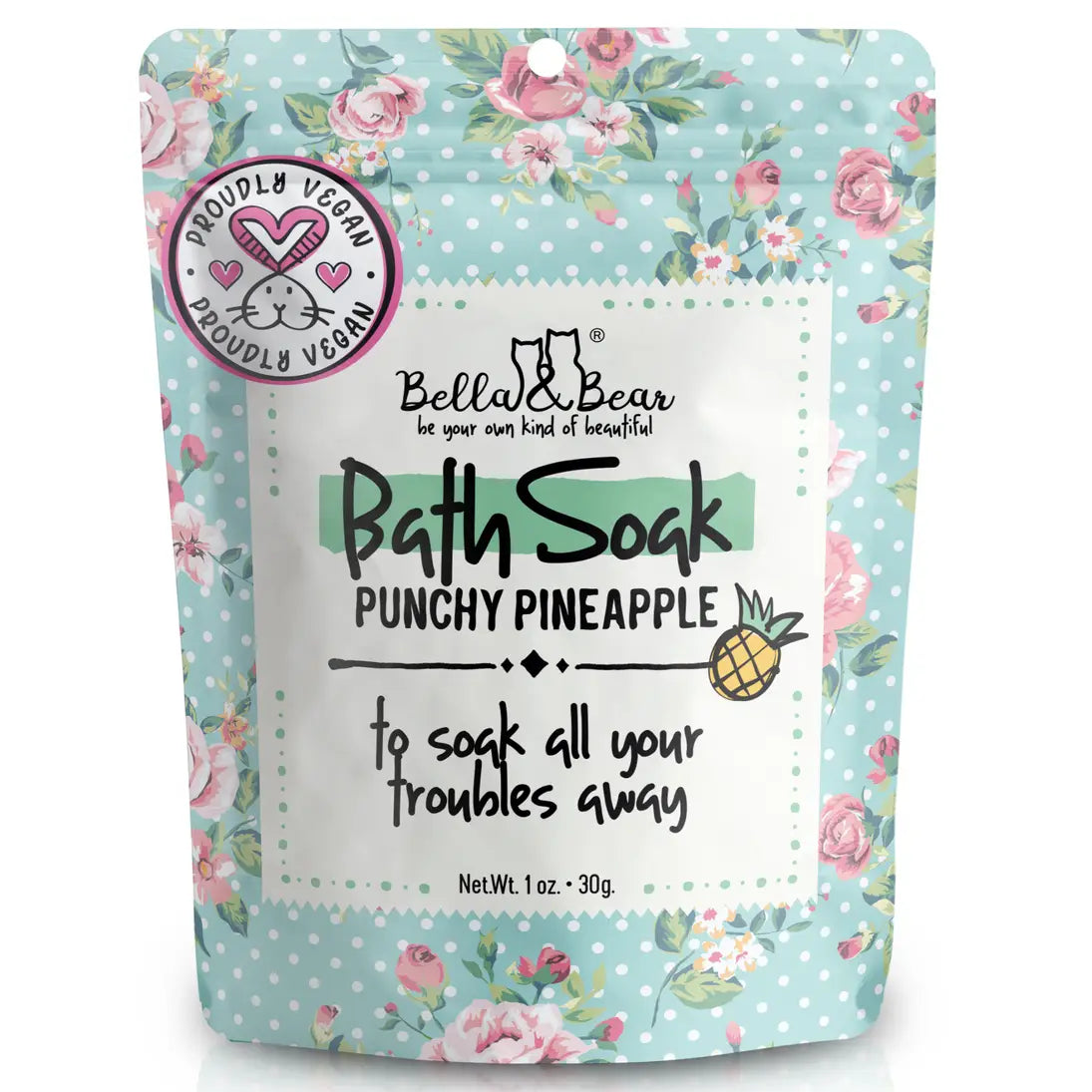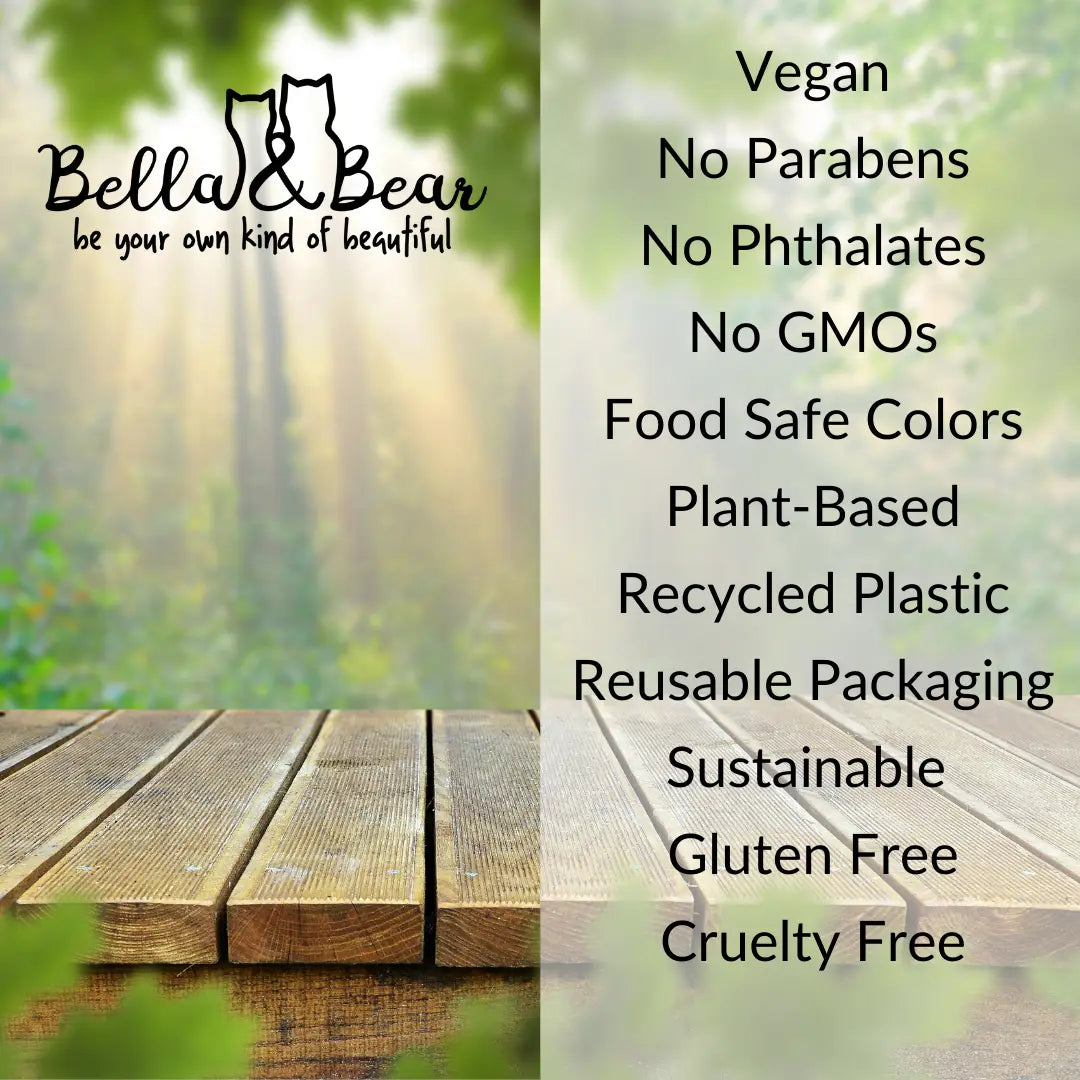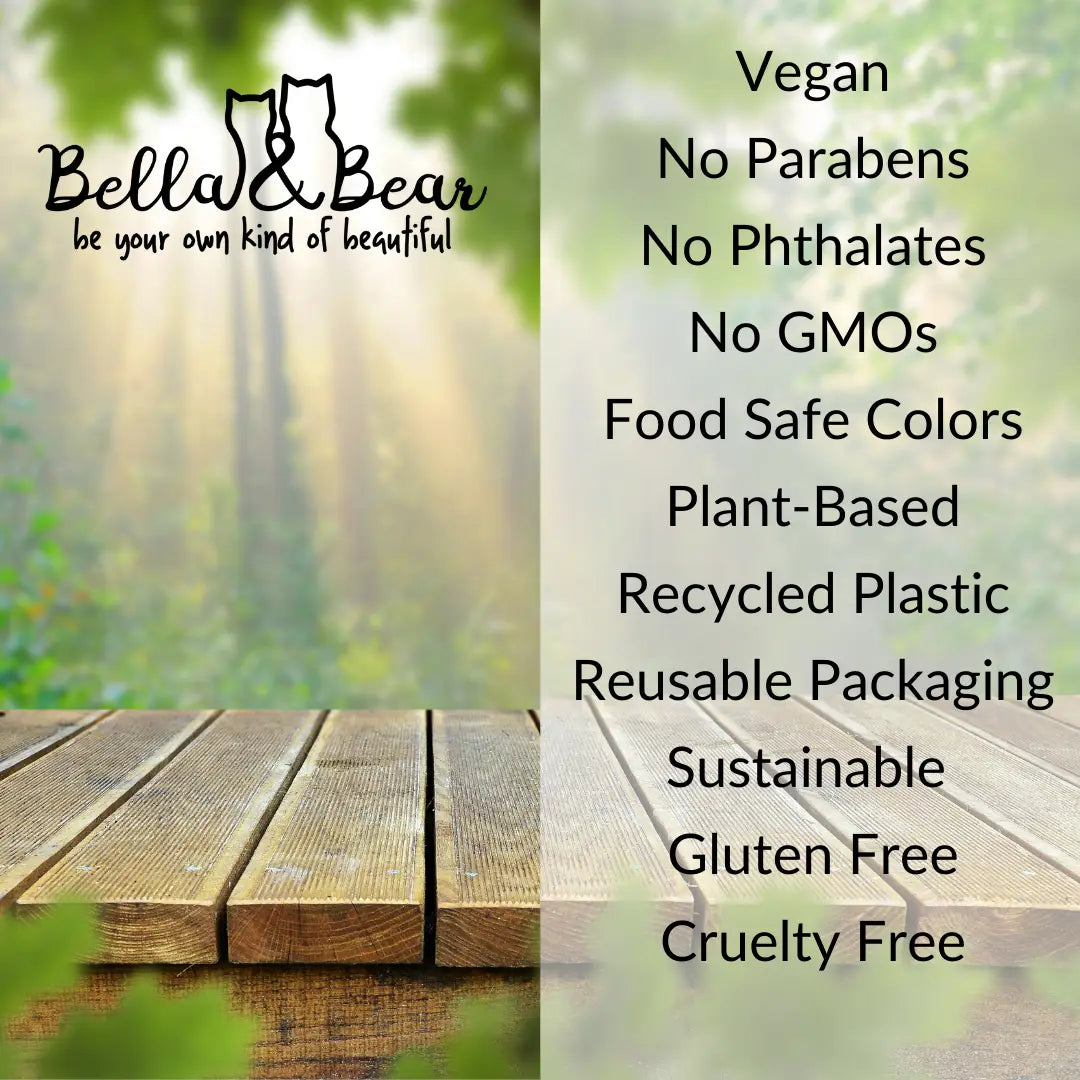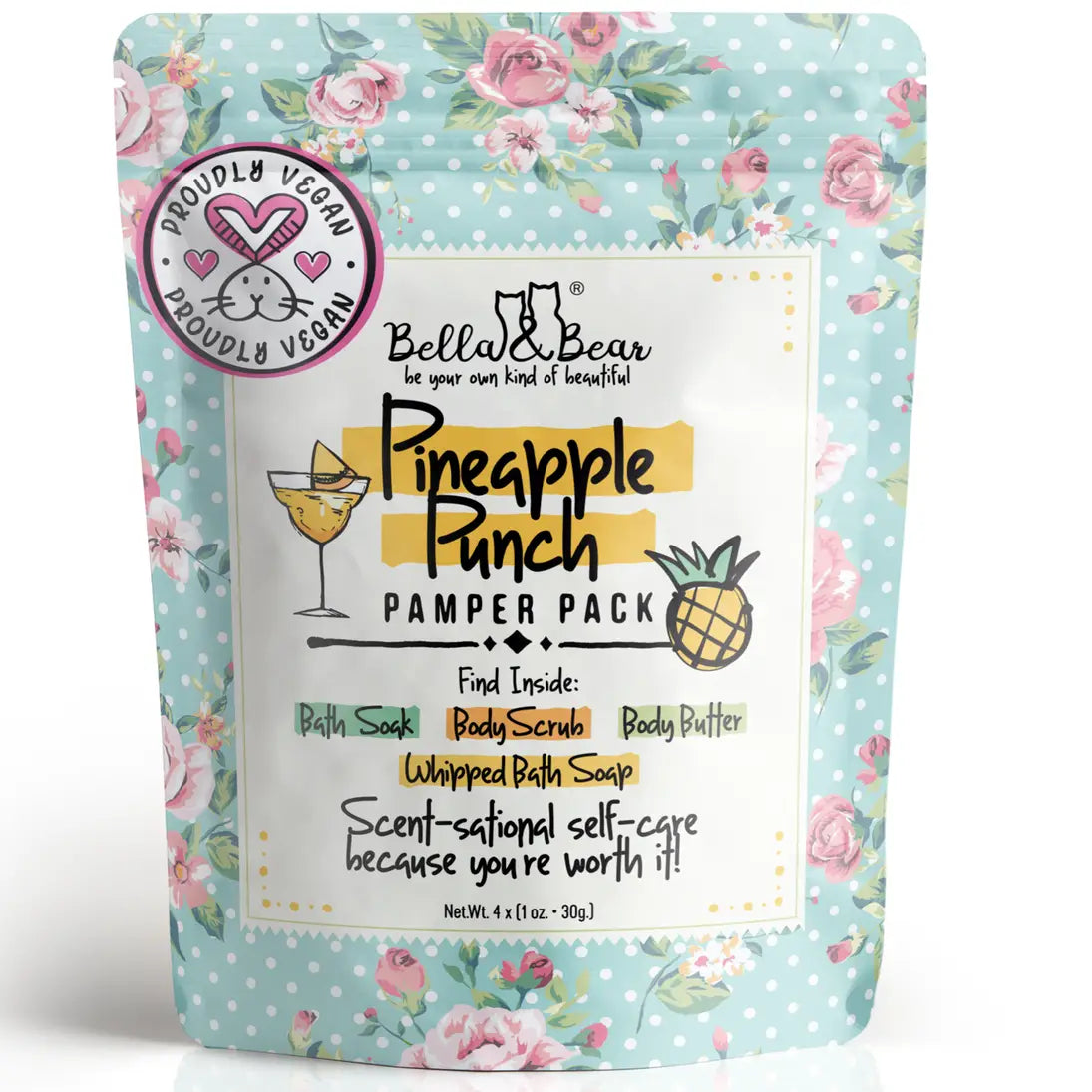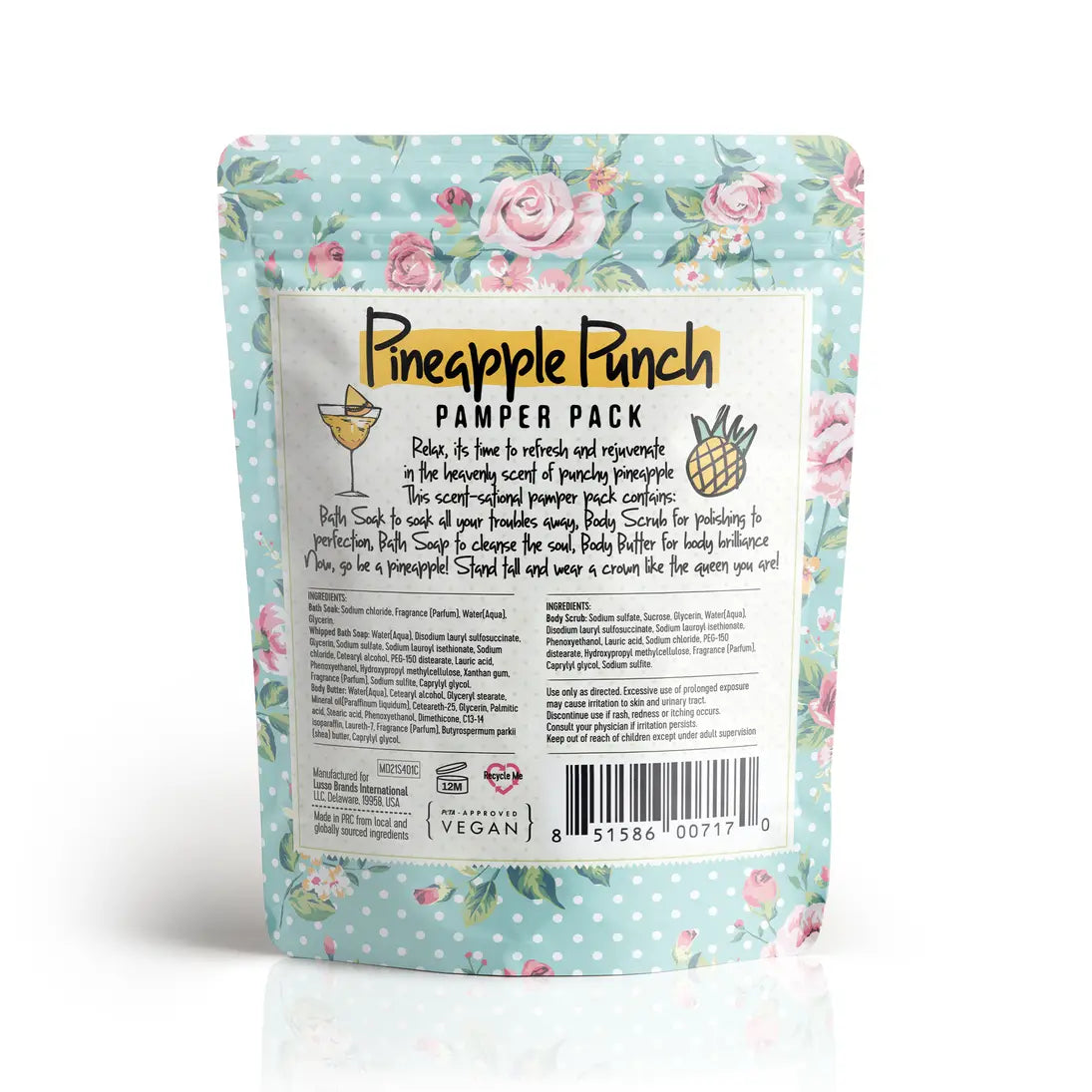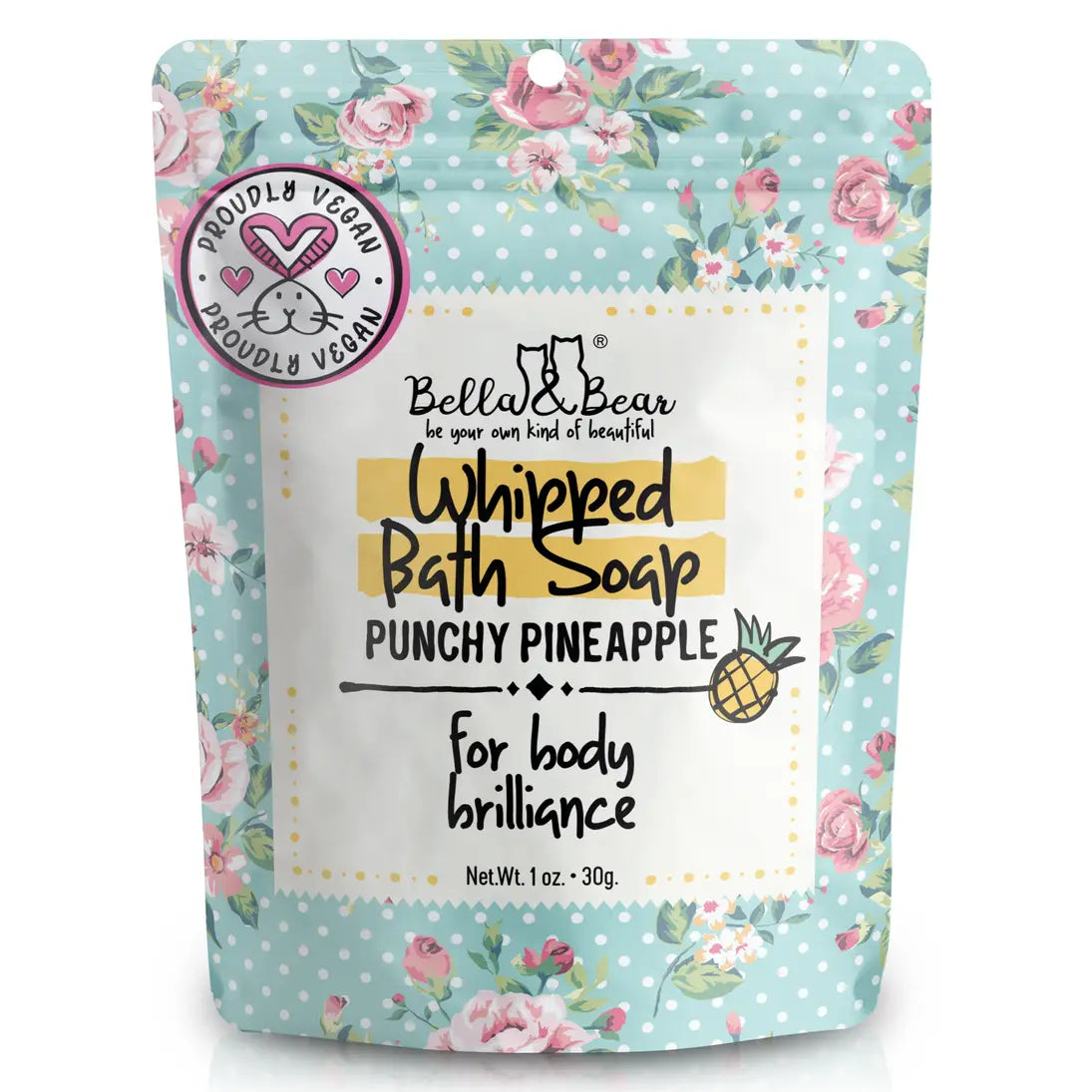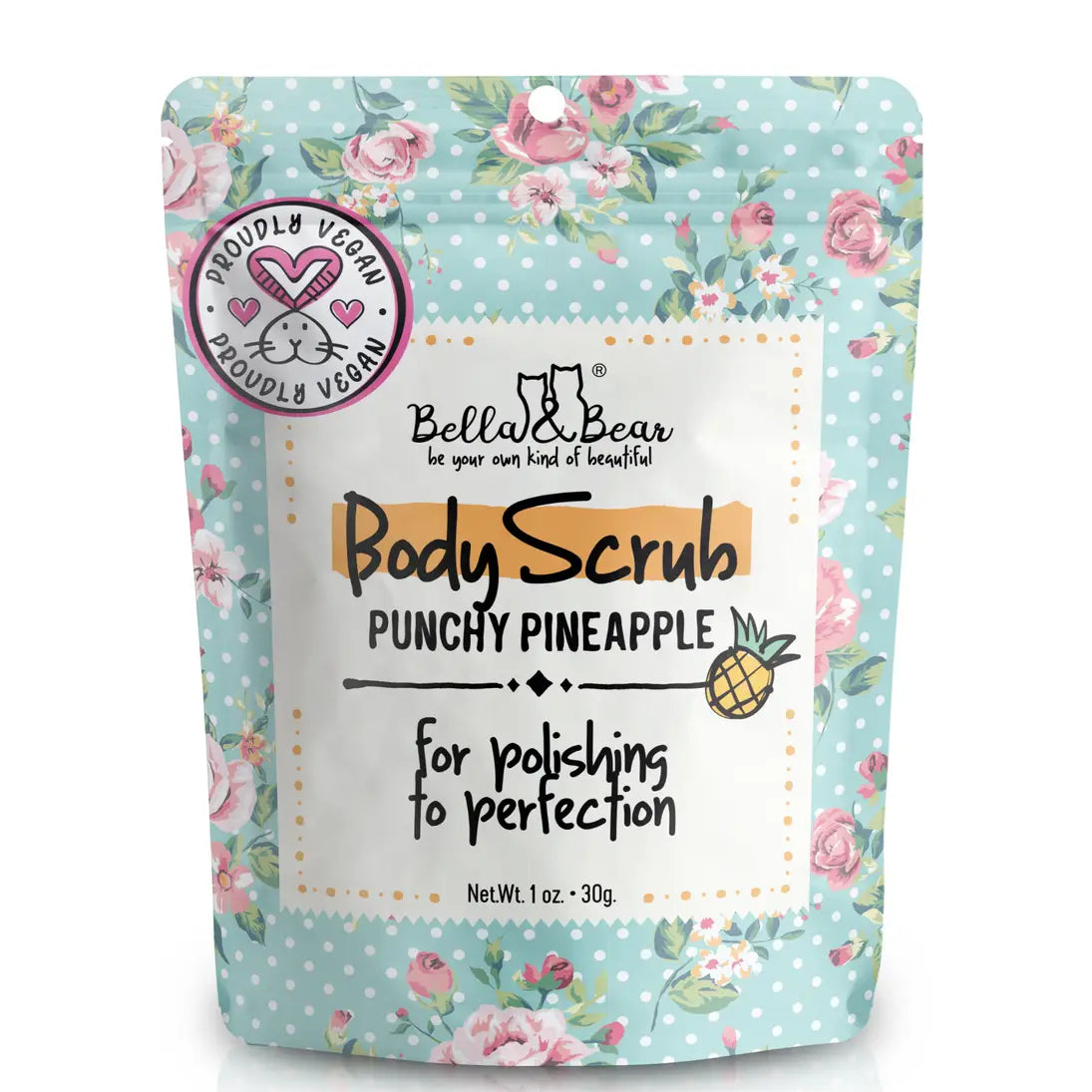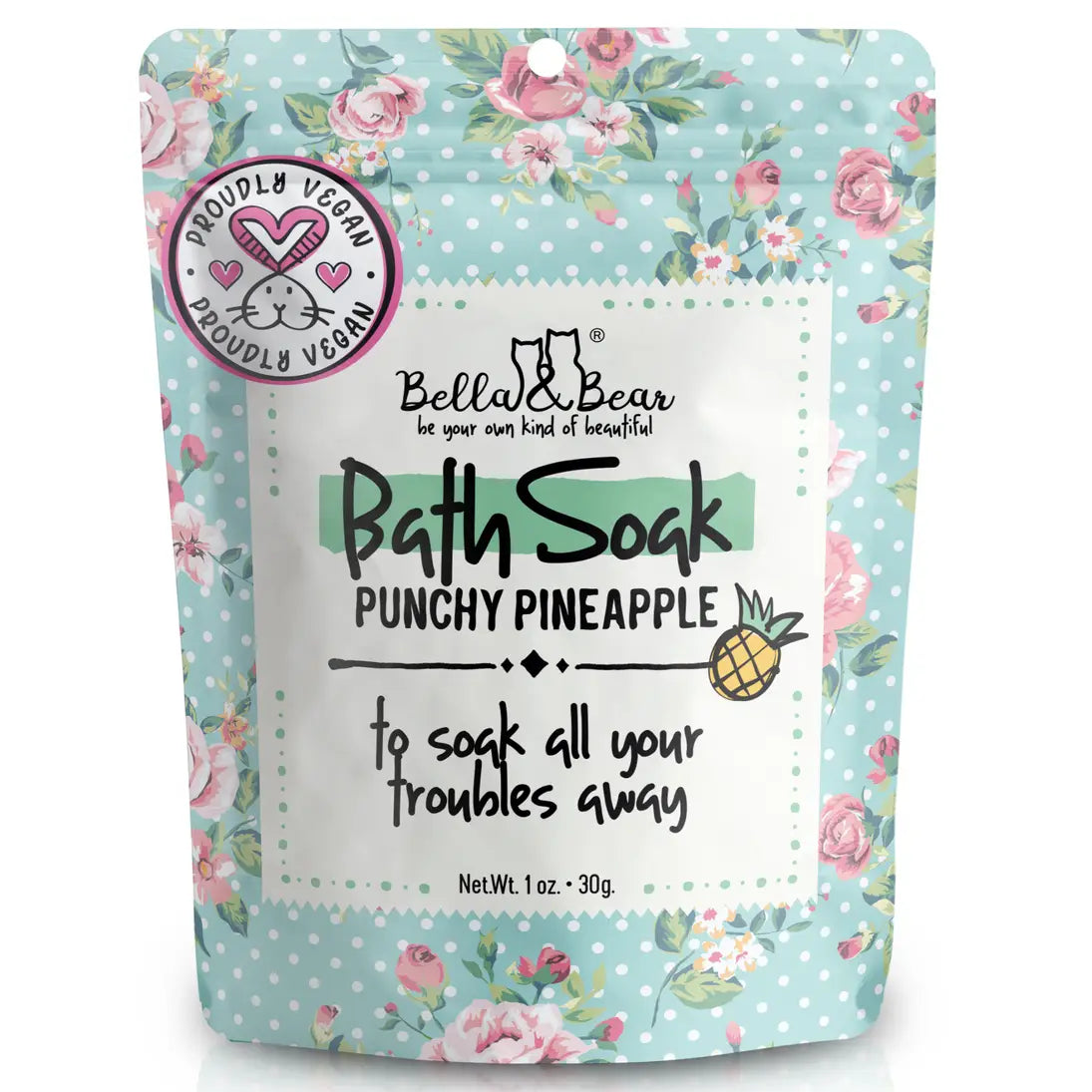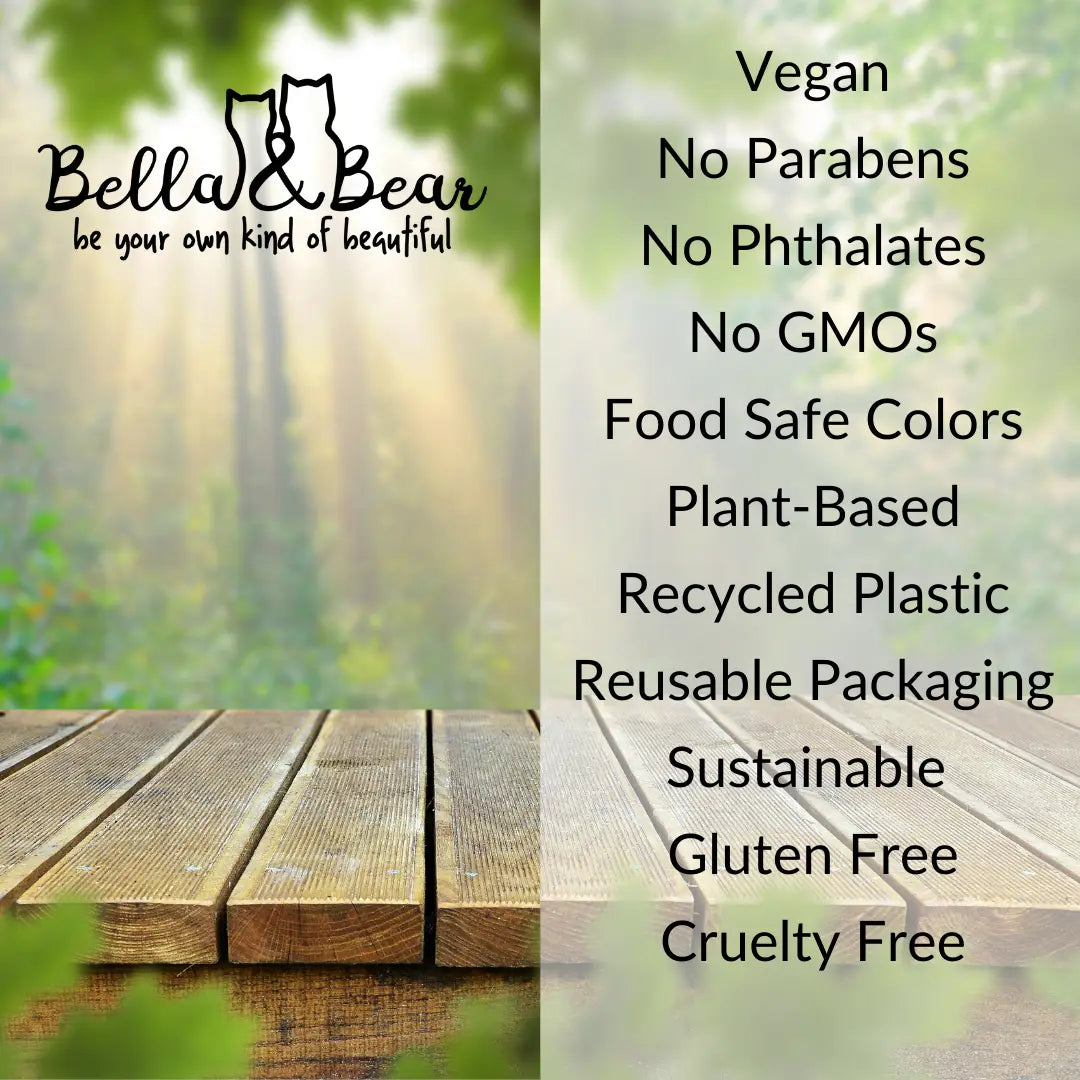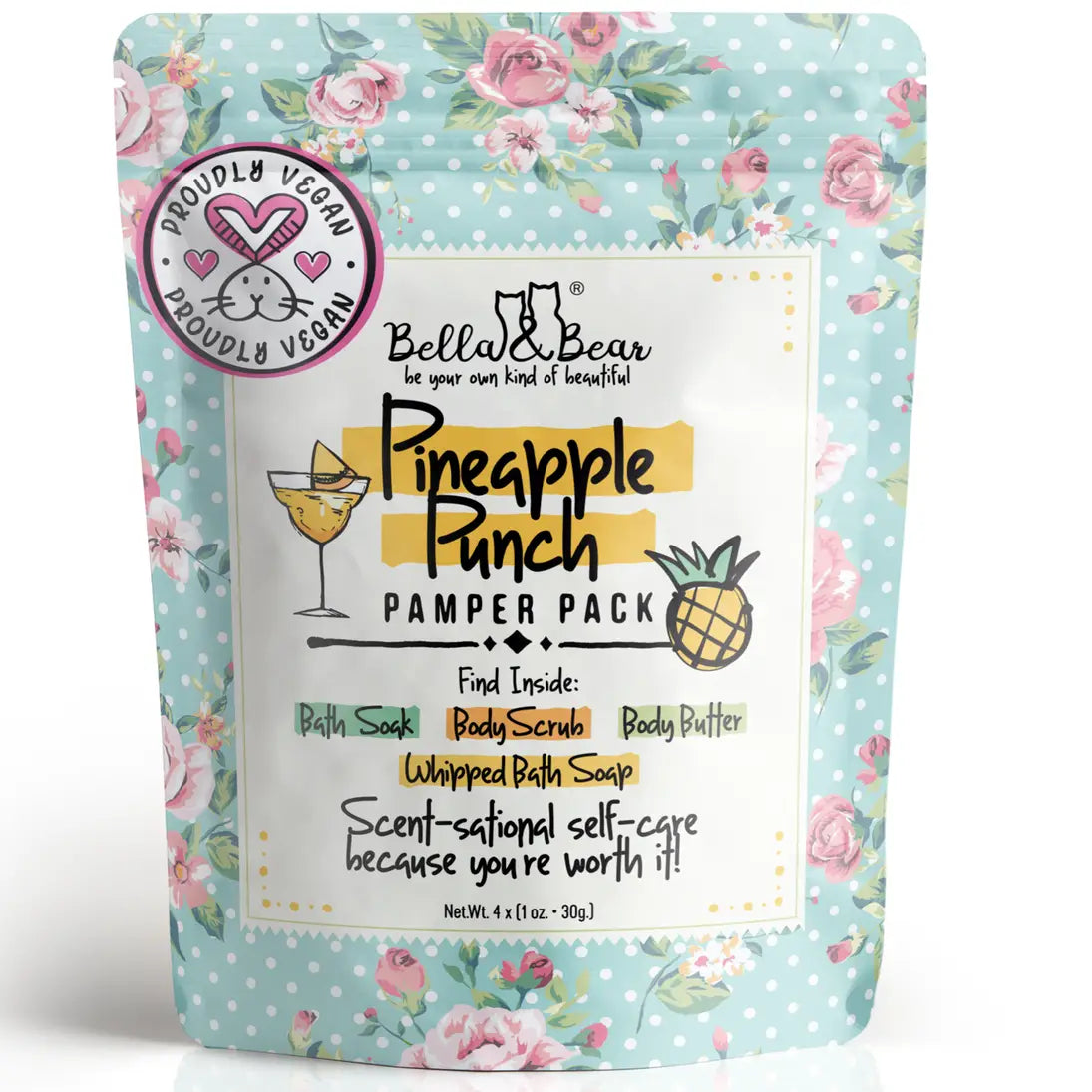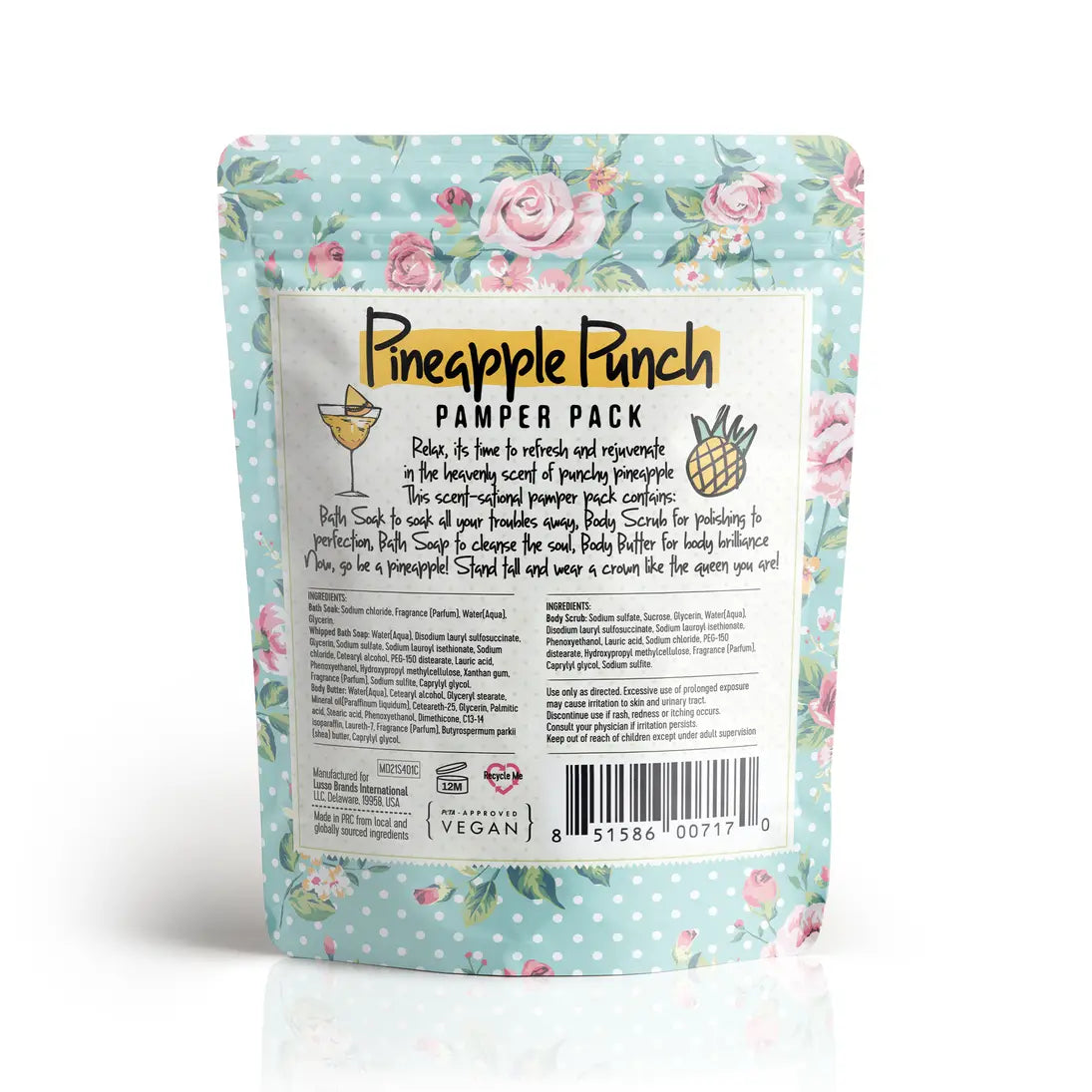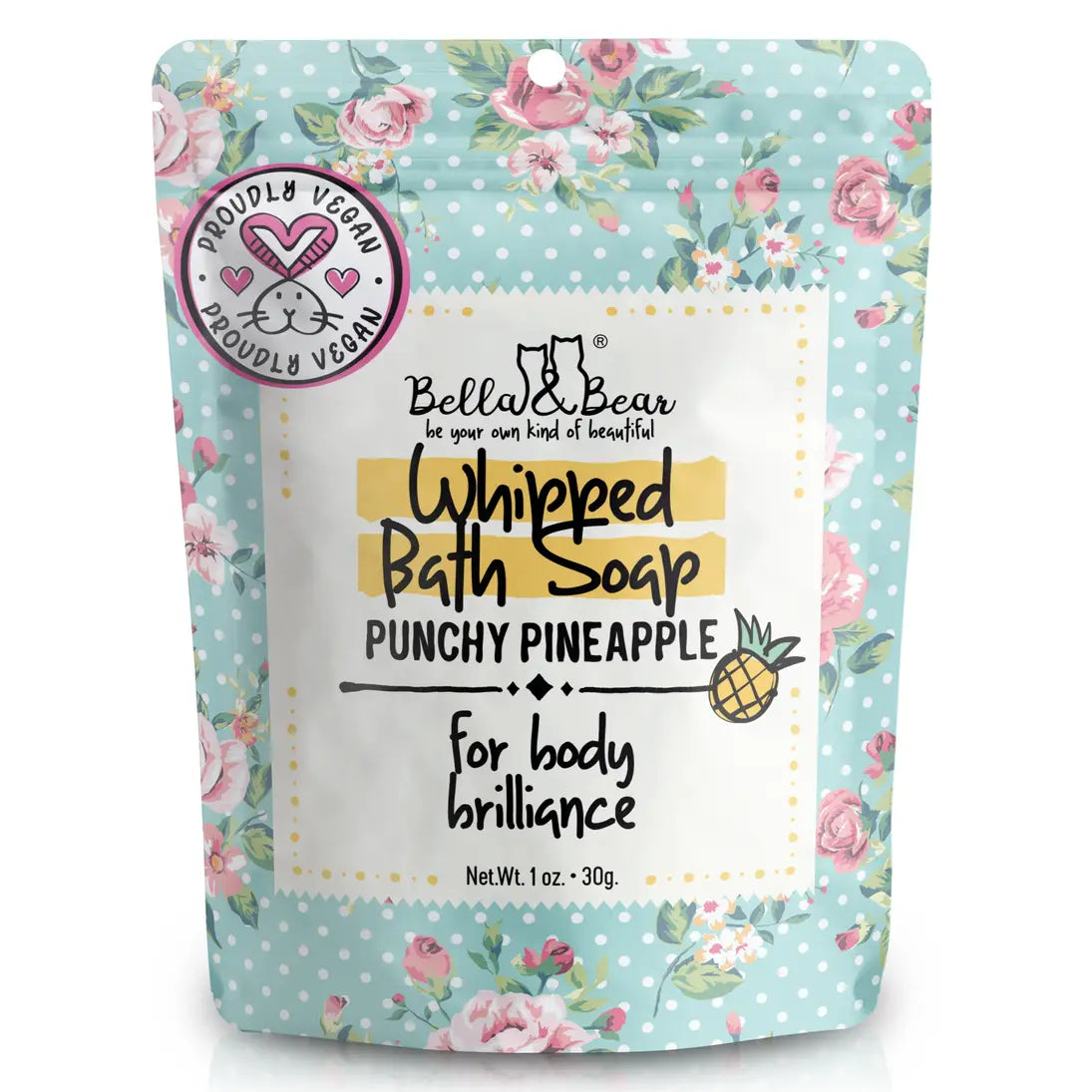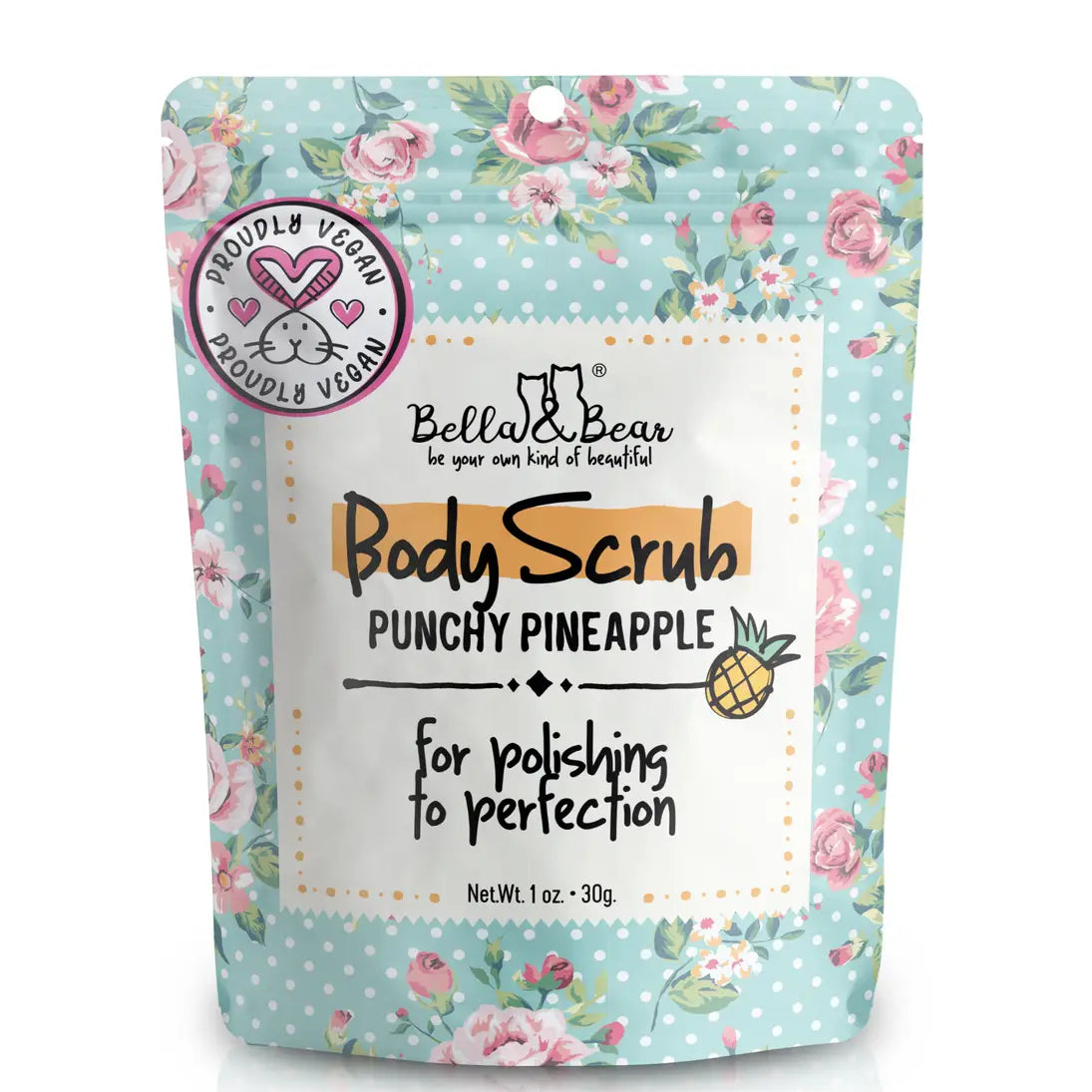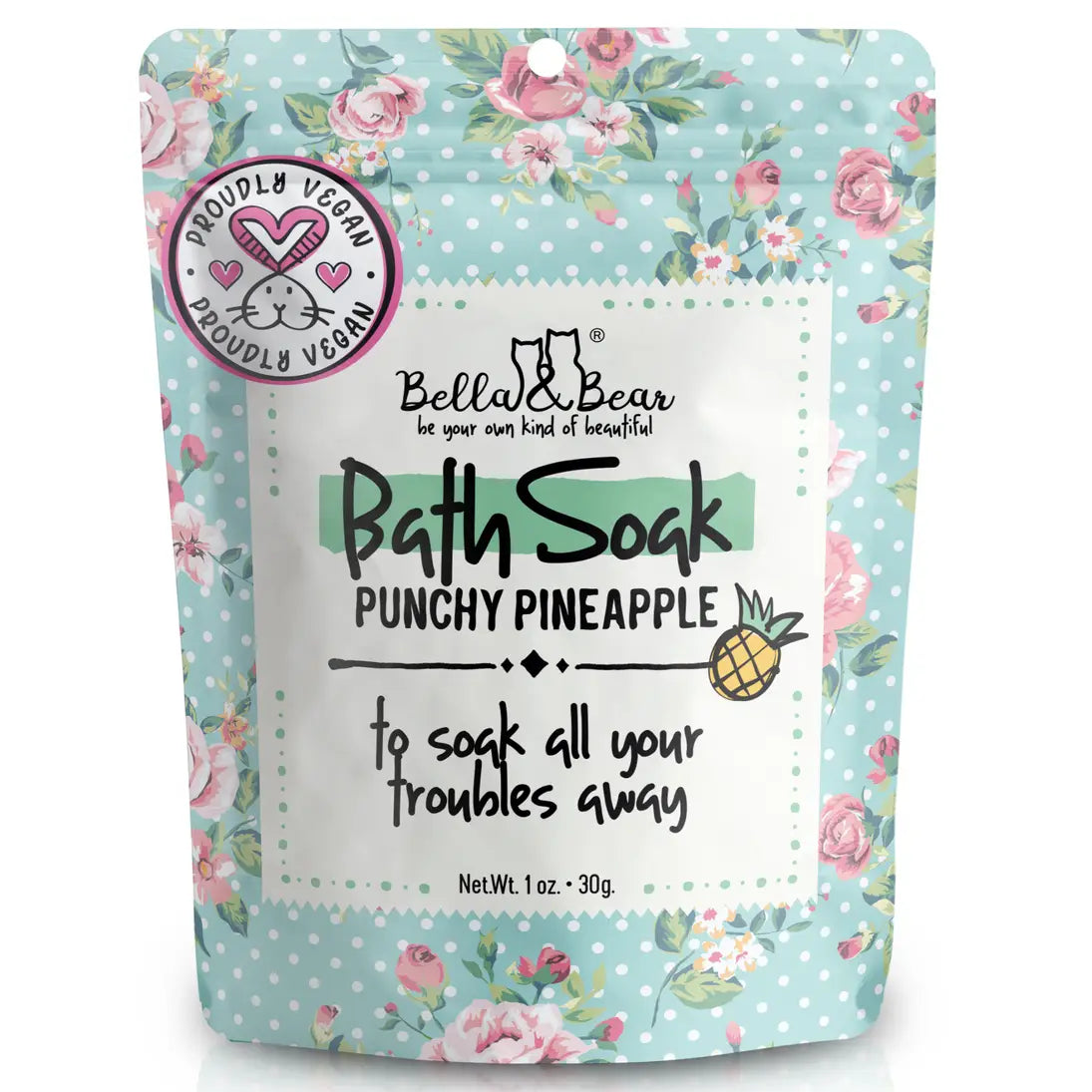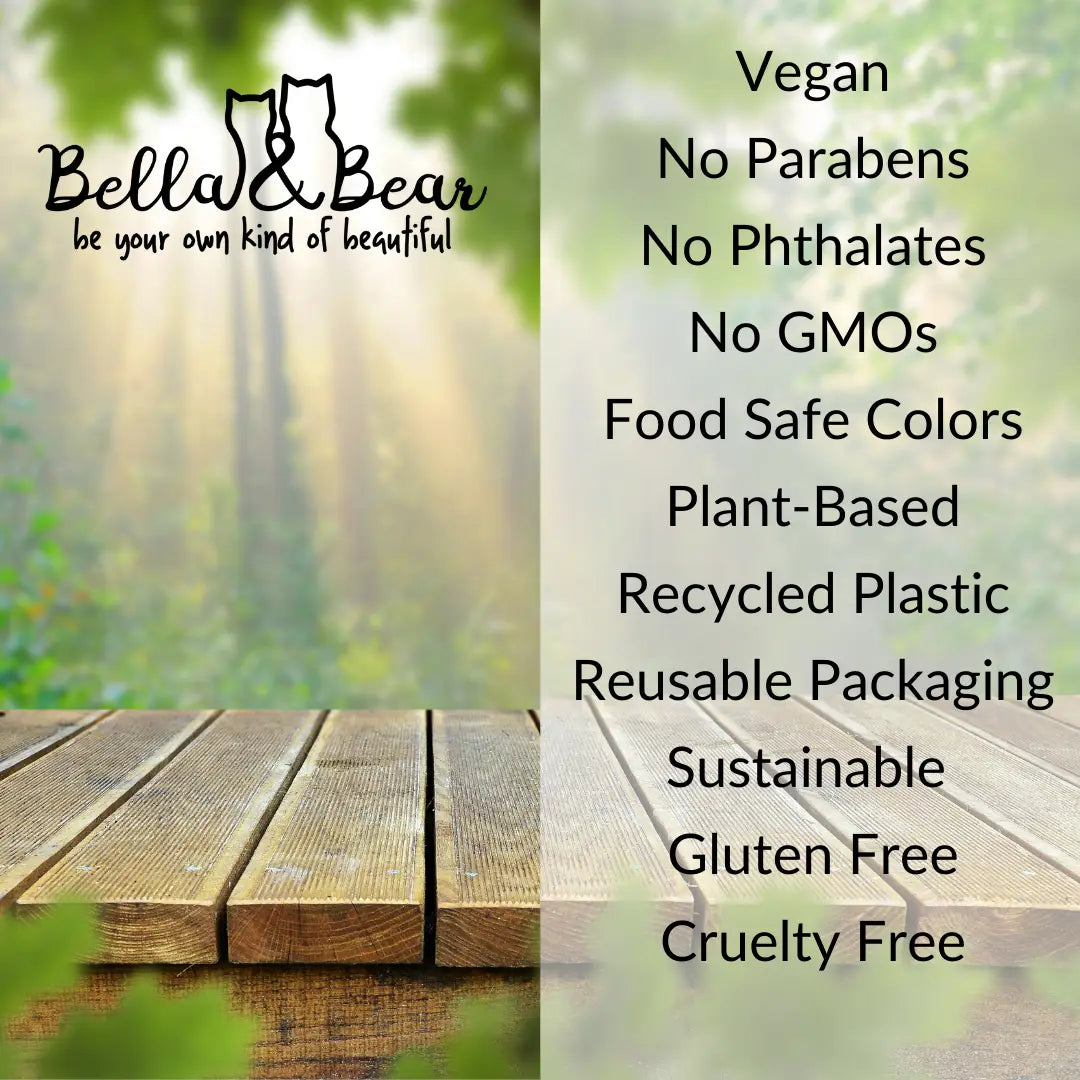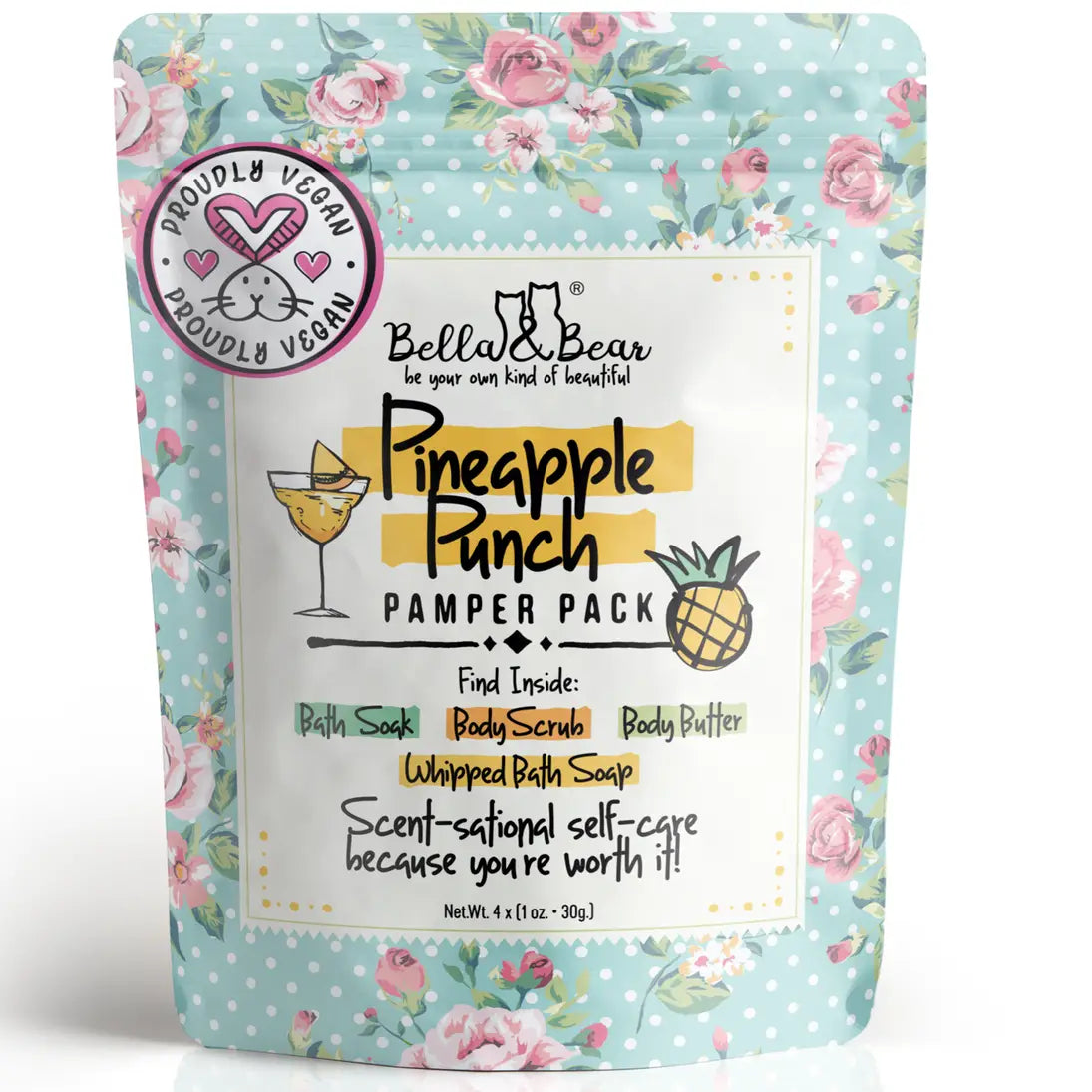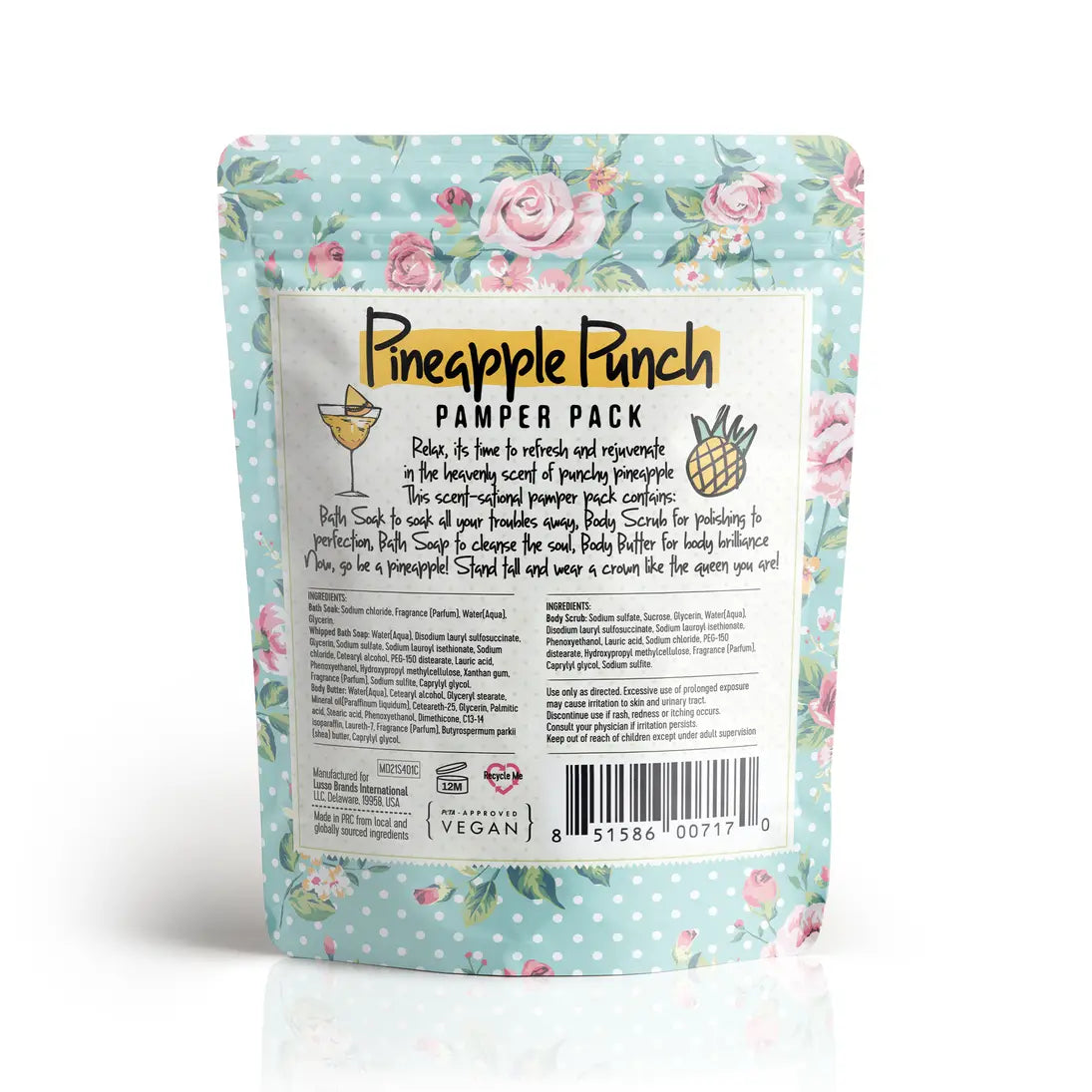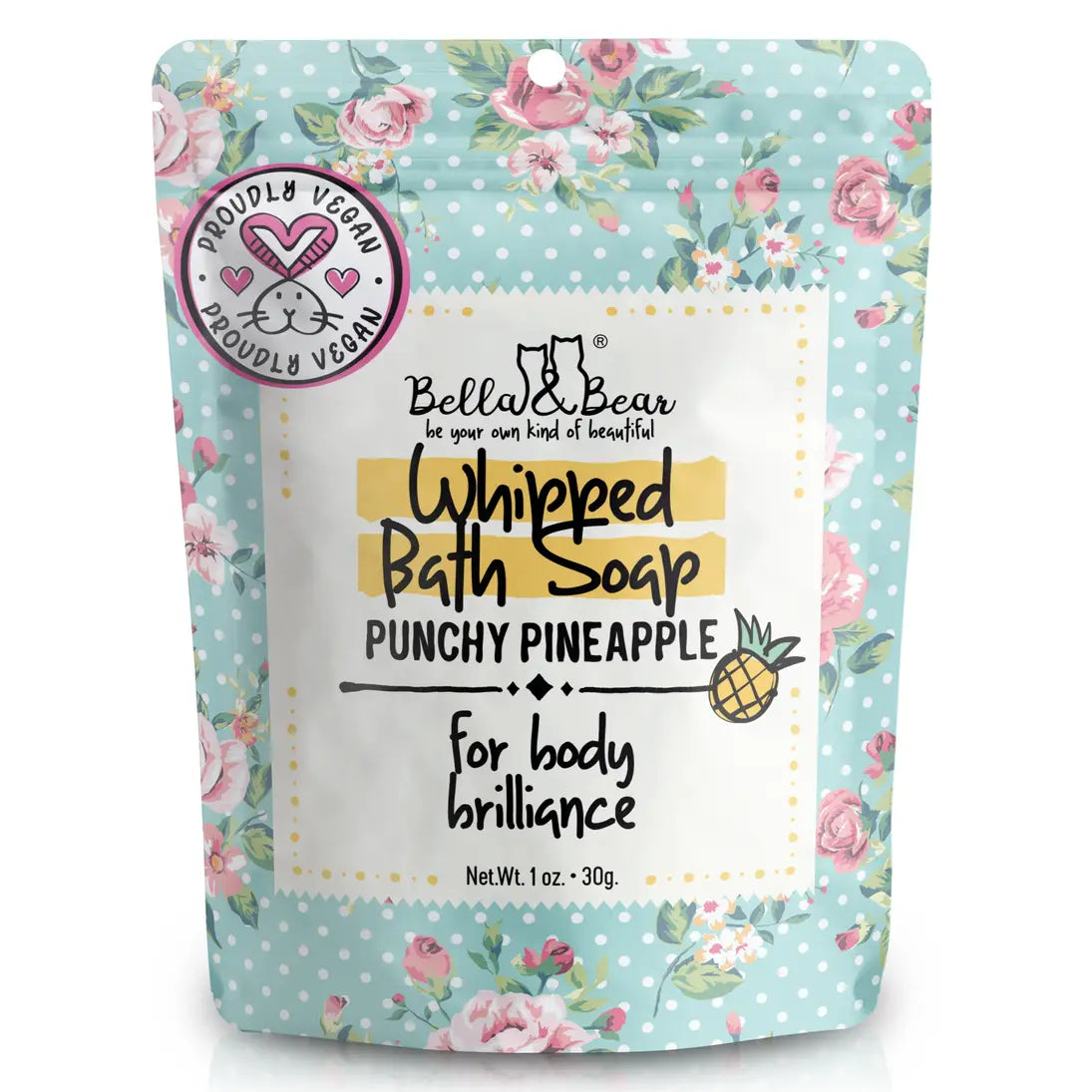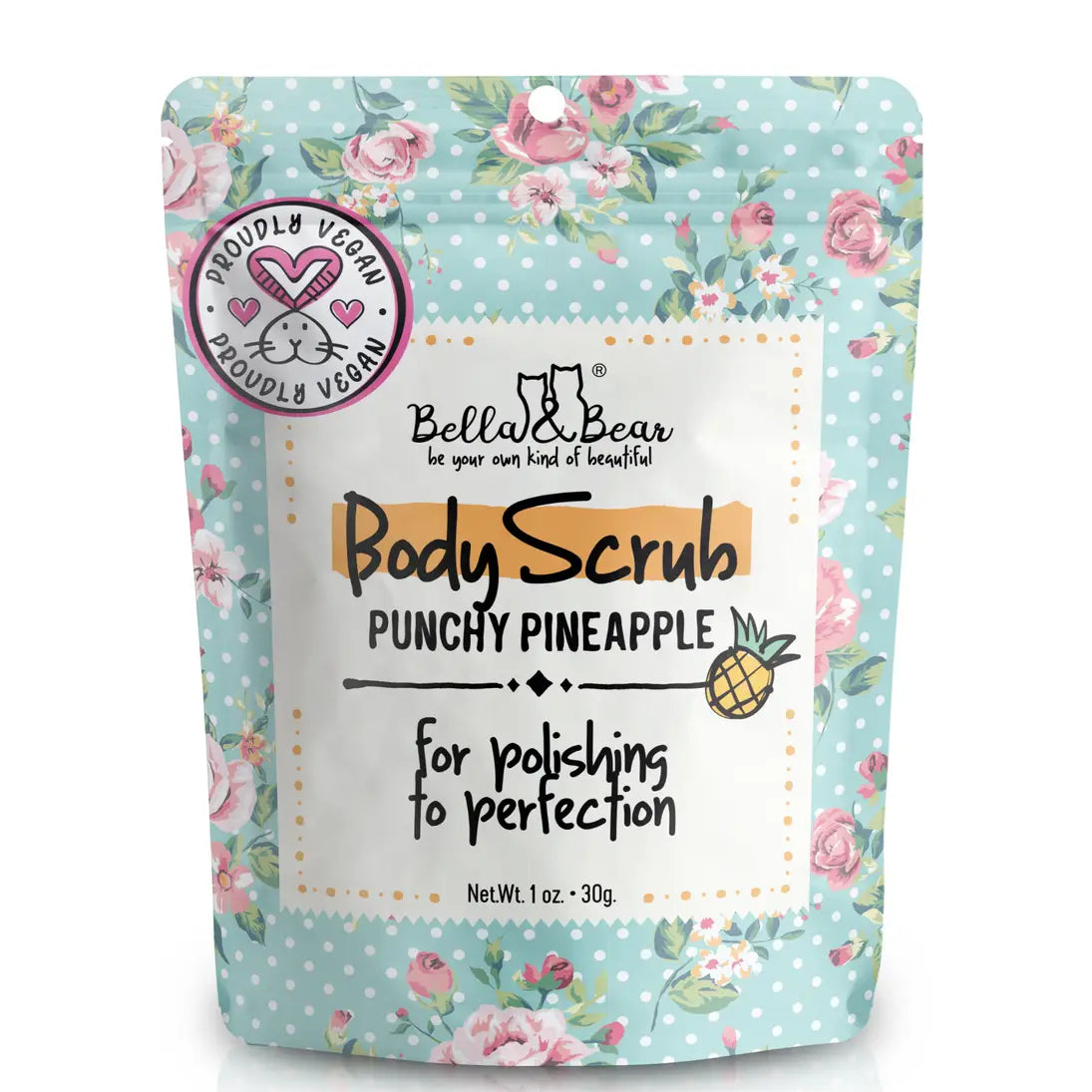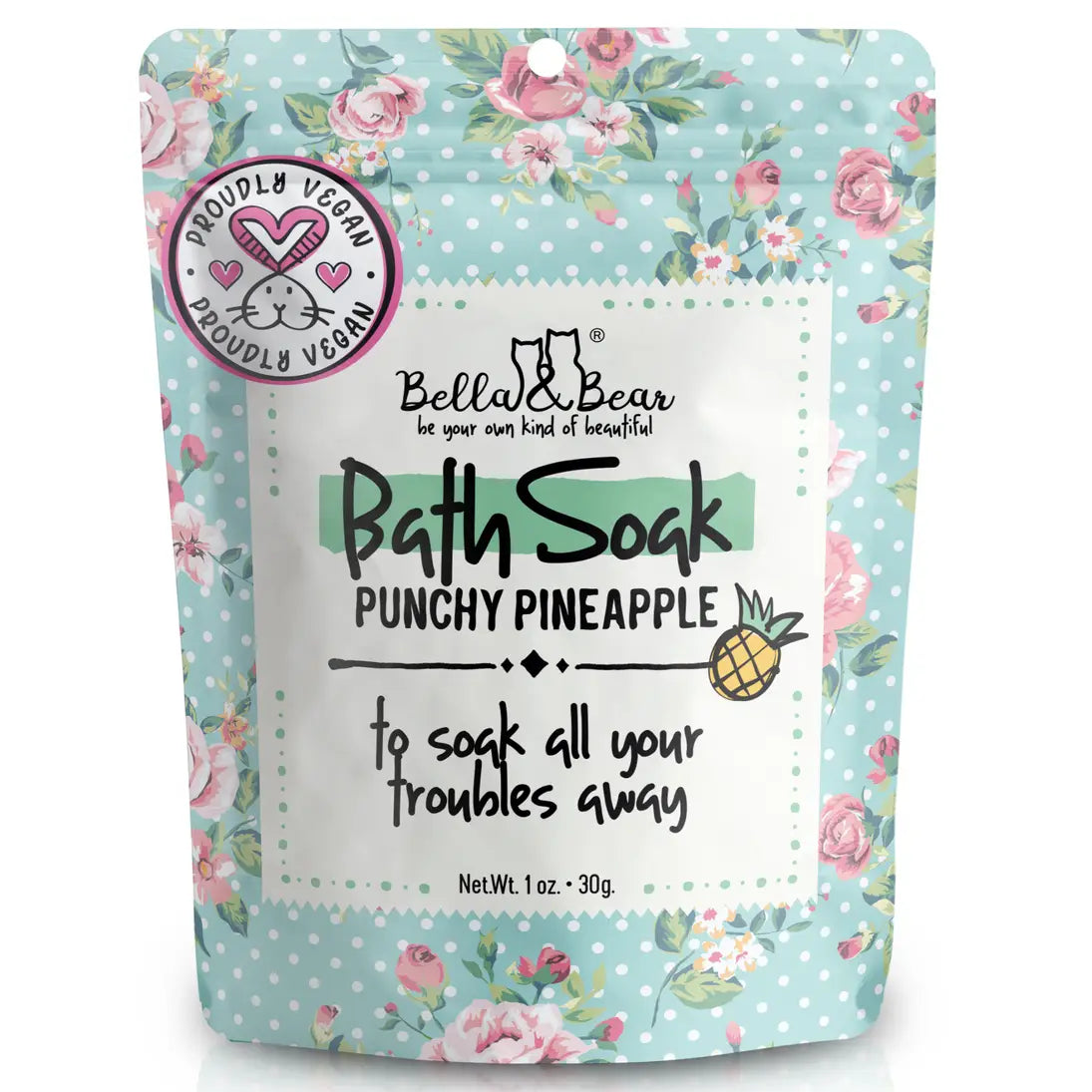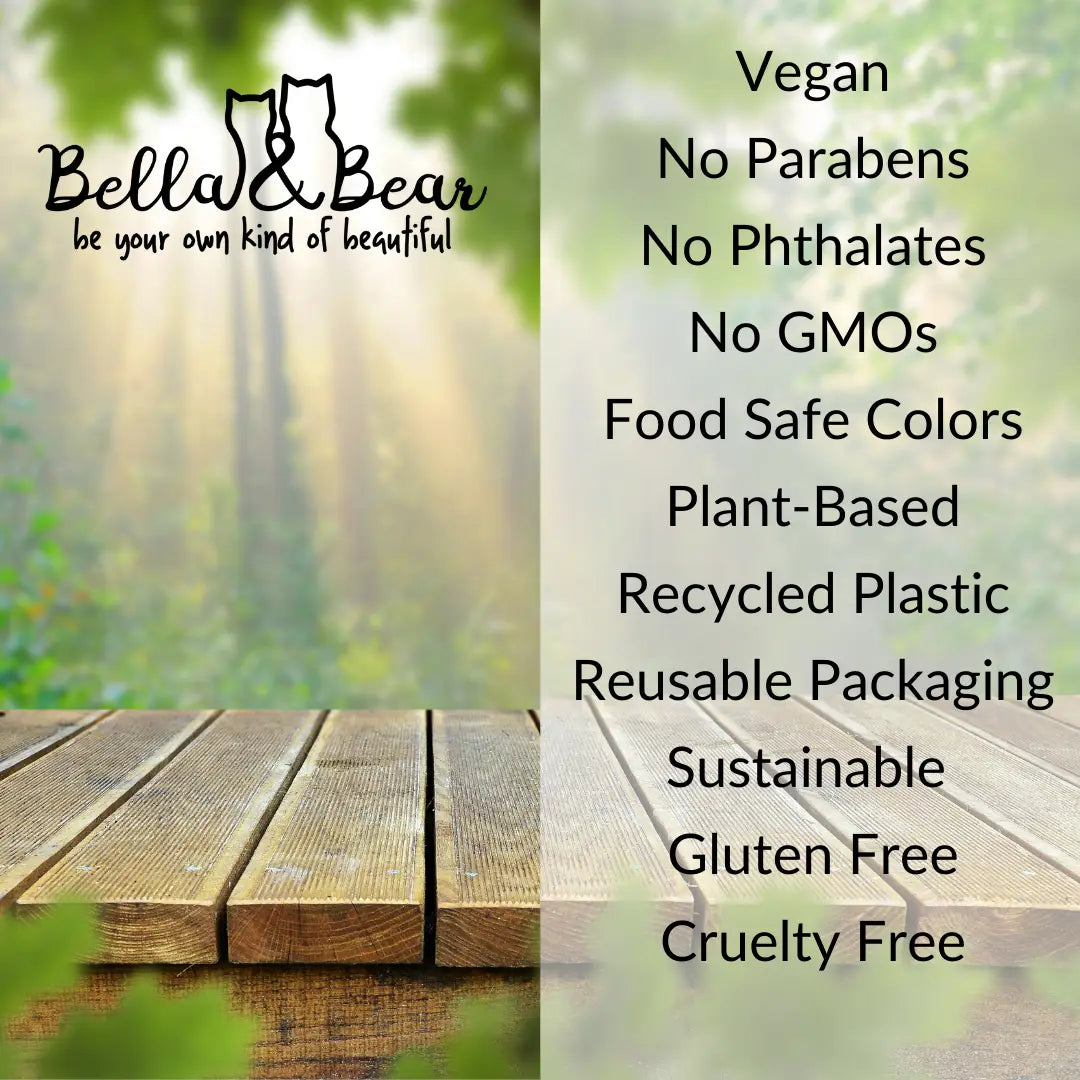 Bella Bear Pineapple Punch Pamper Pack
The Bella Bear Pineapple Punch Pamper Pack is a set of four 1oz sachets - Bath Soak, Body Scrub, Bath Soap, Body Butter Soak. It is the perfect pamper pack to travel with as it is TSA Friendly!
Vegan, No Parabens, No Phthalates, No GMOs, Food Safe Colors, Plant-Based, Sustainable, Gluten Free, Cruelty Free
What a great gift to travel with or bring on a girls trip!