FREE SHIPPING FOR ALL GIFTS OVER $10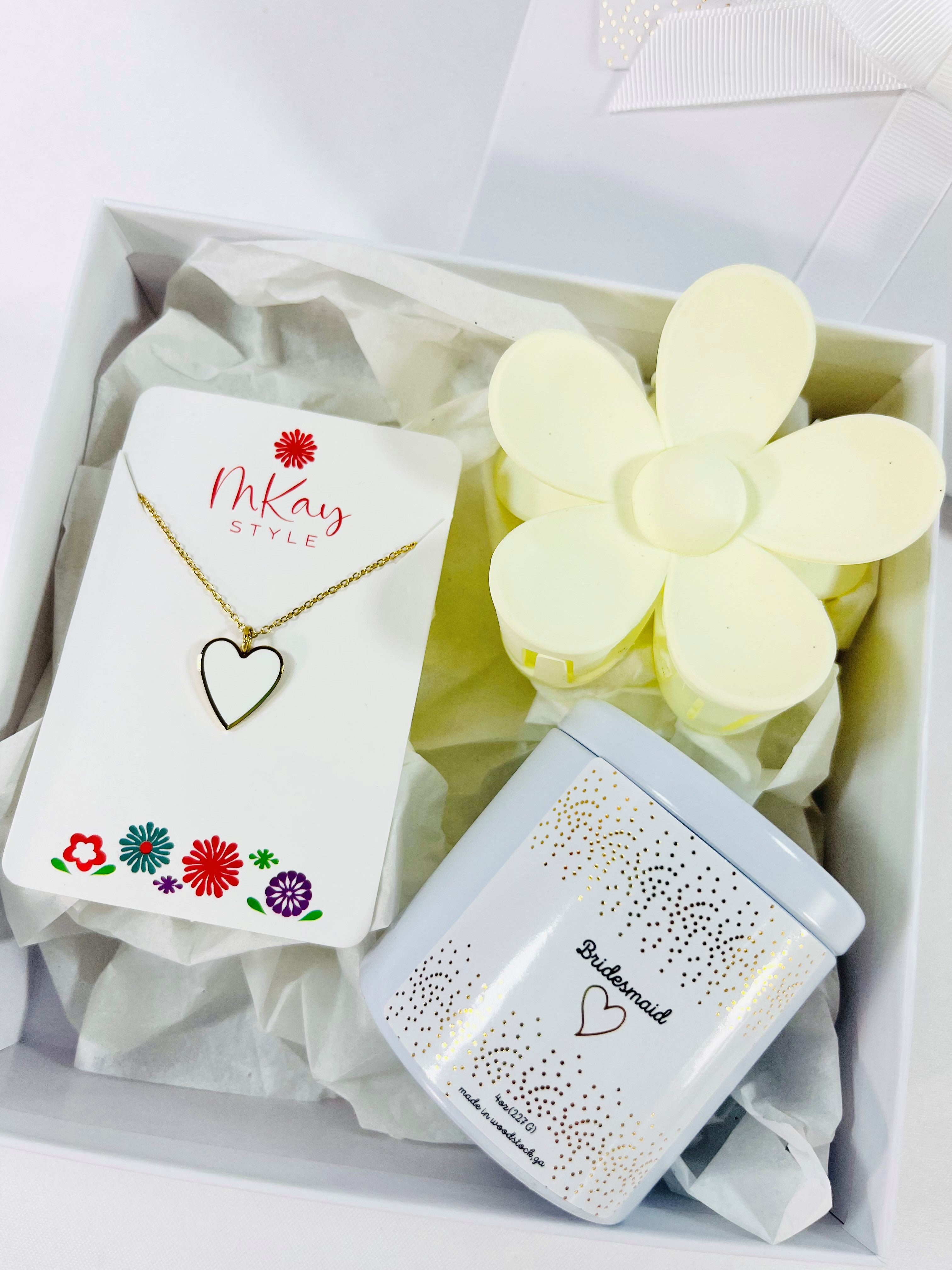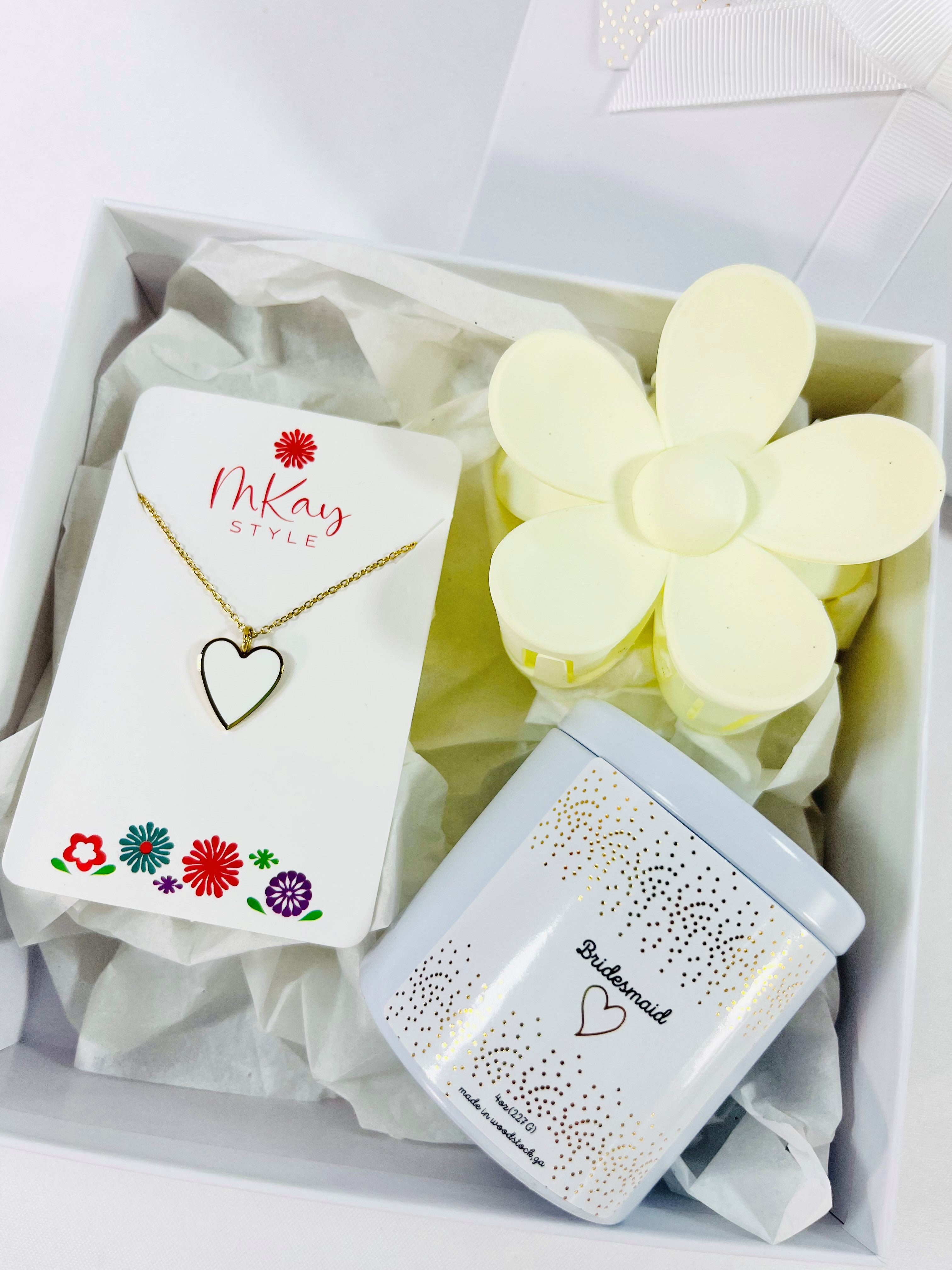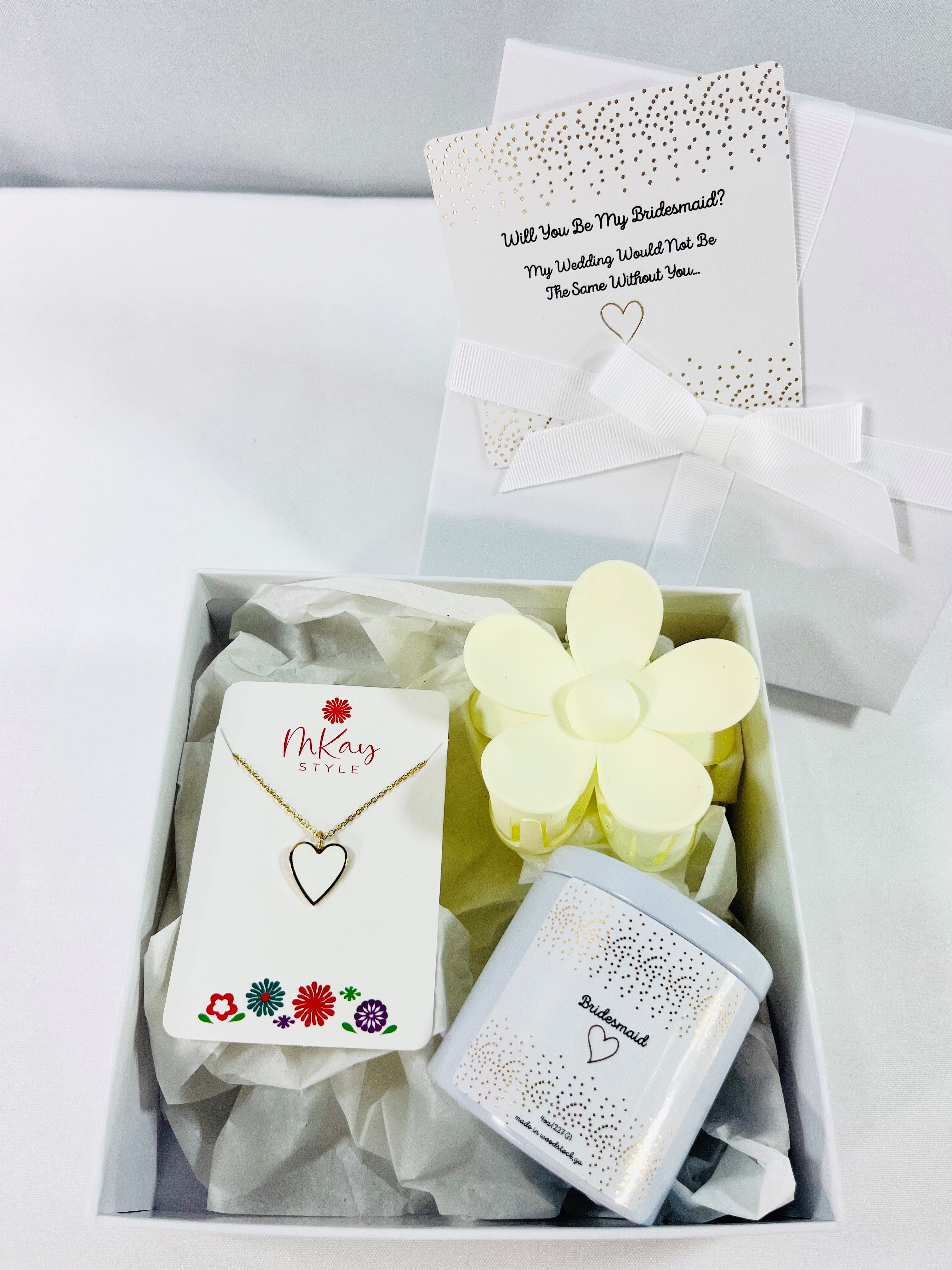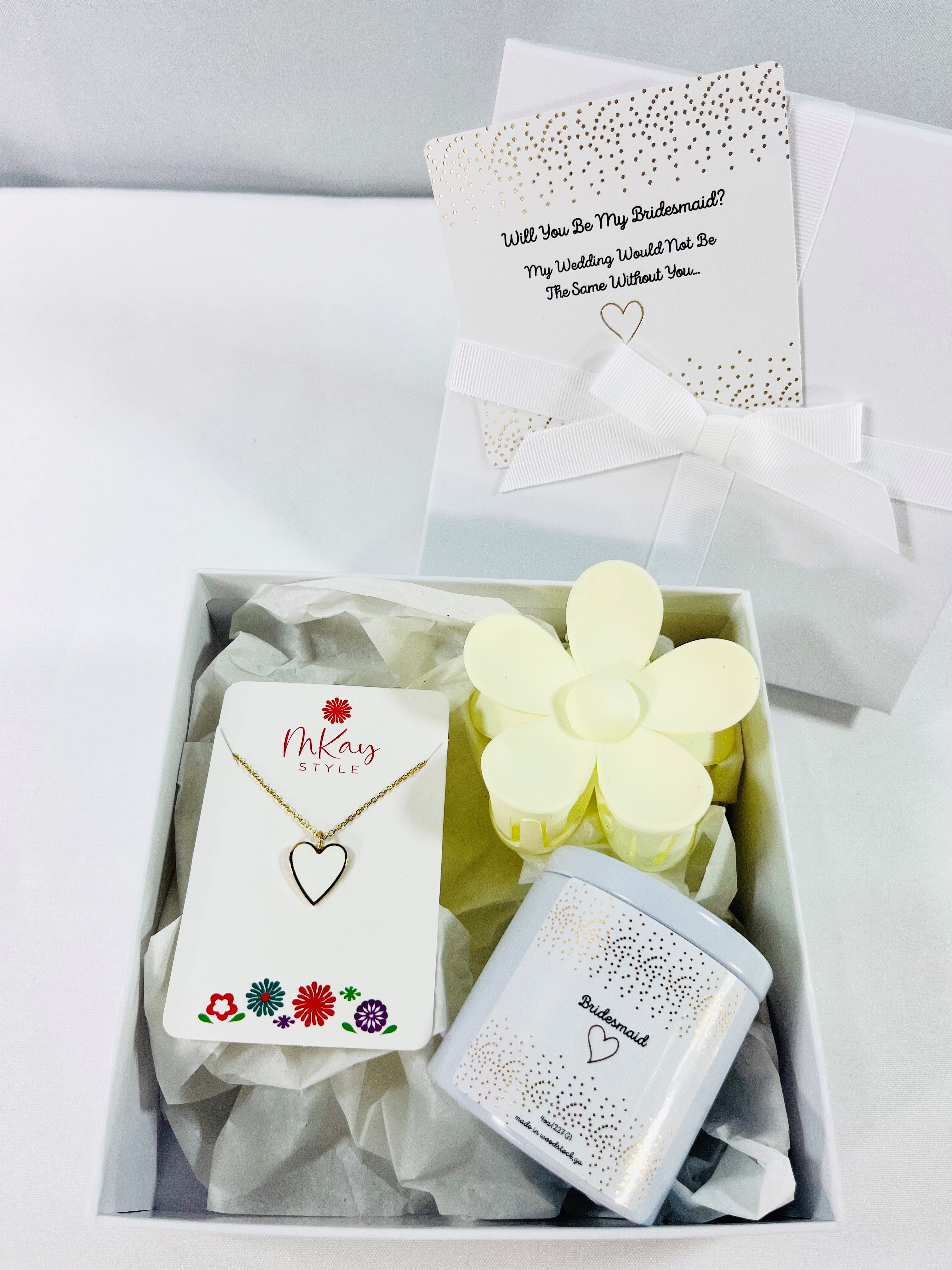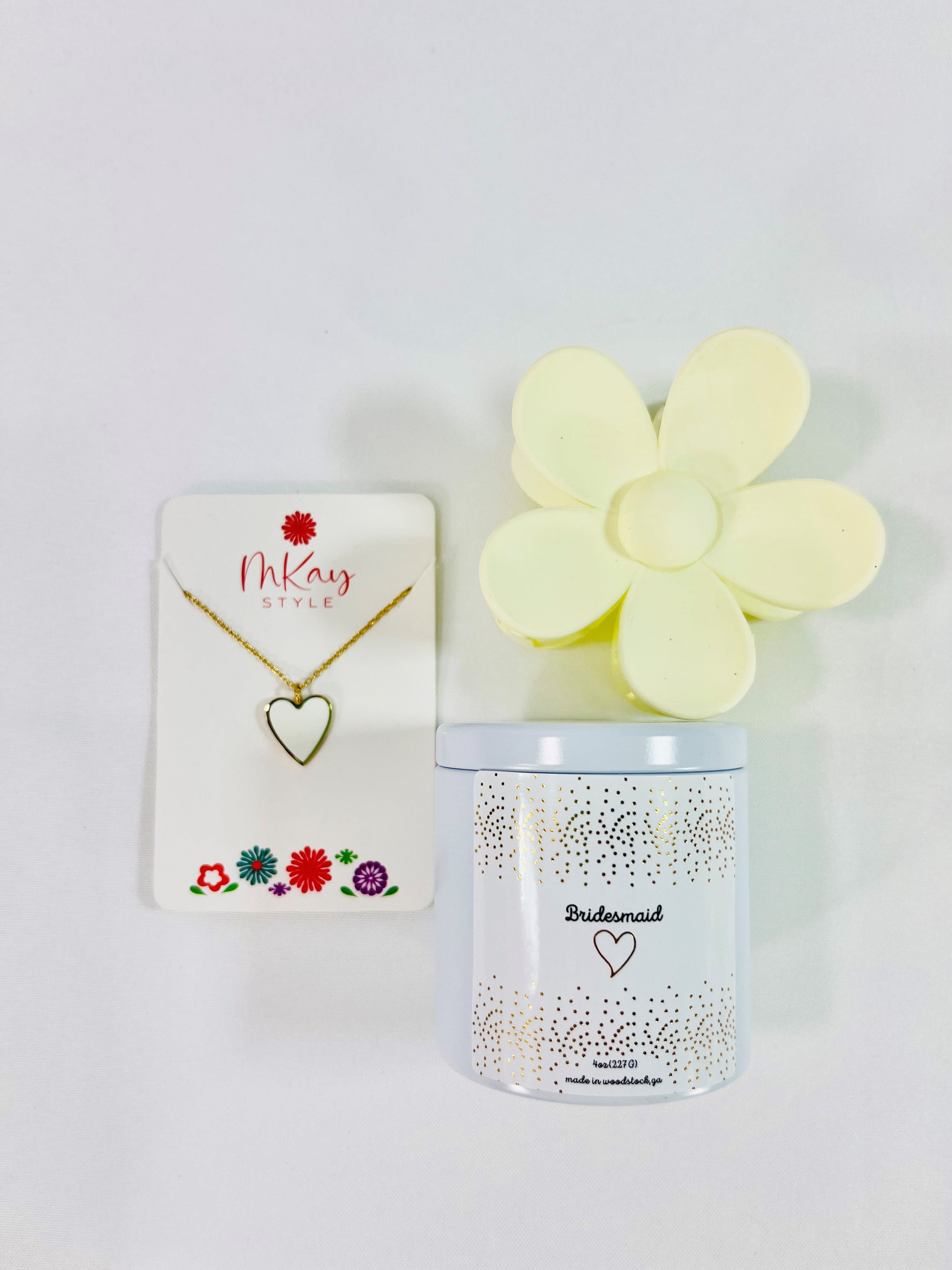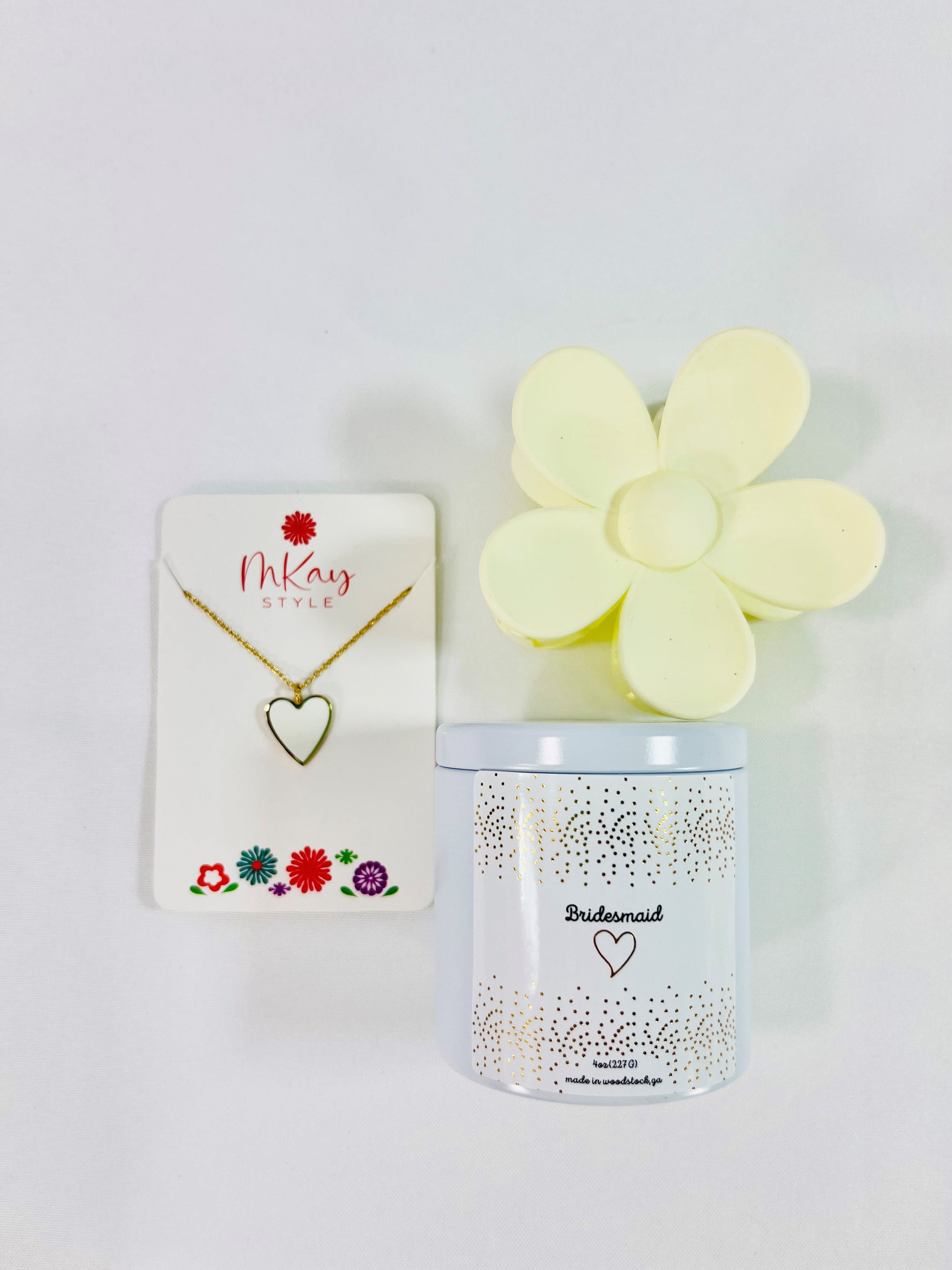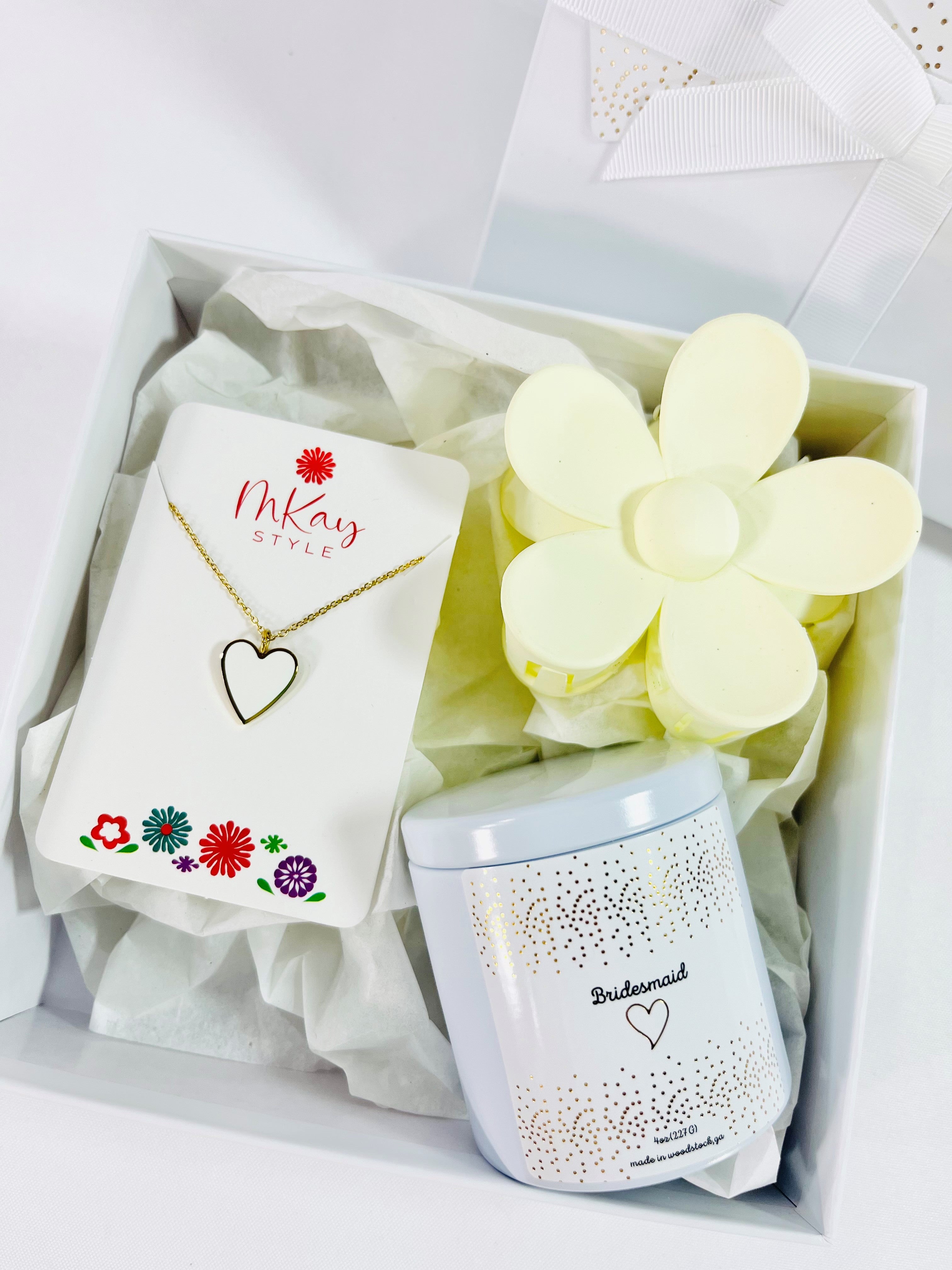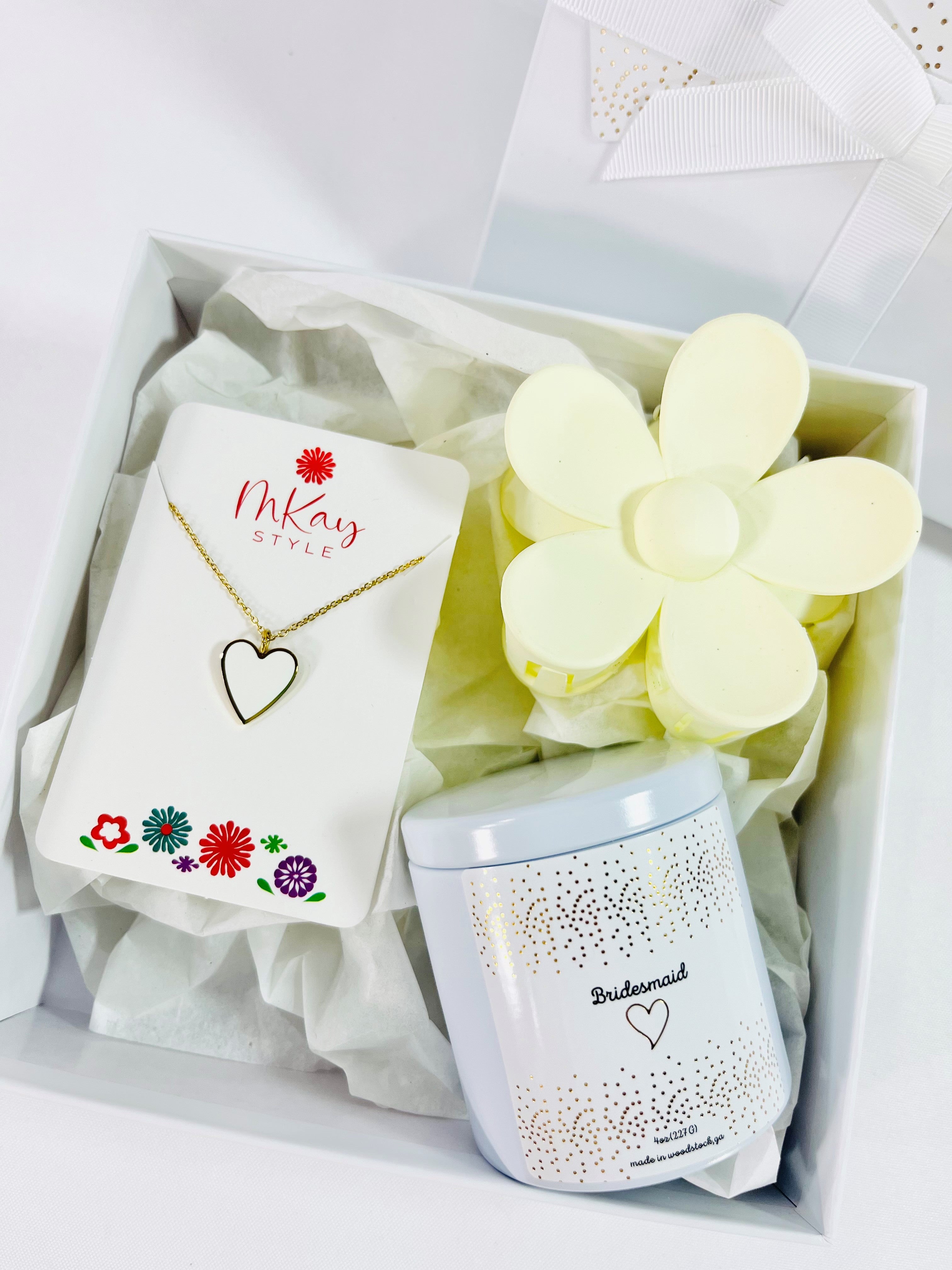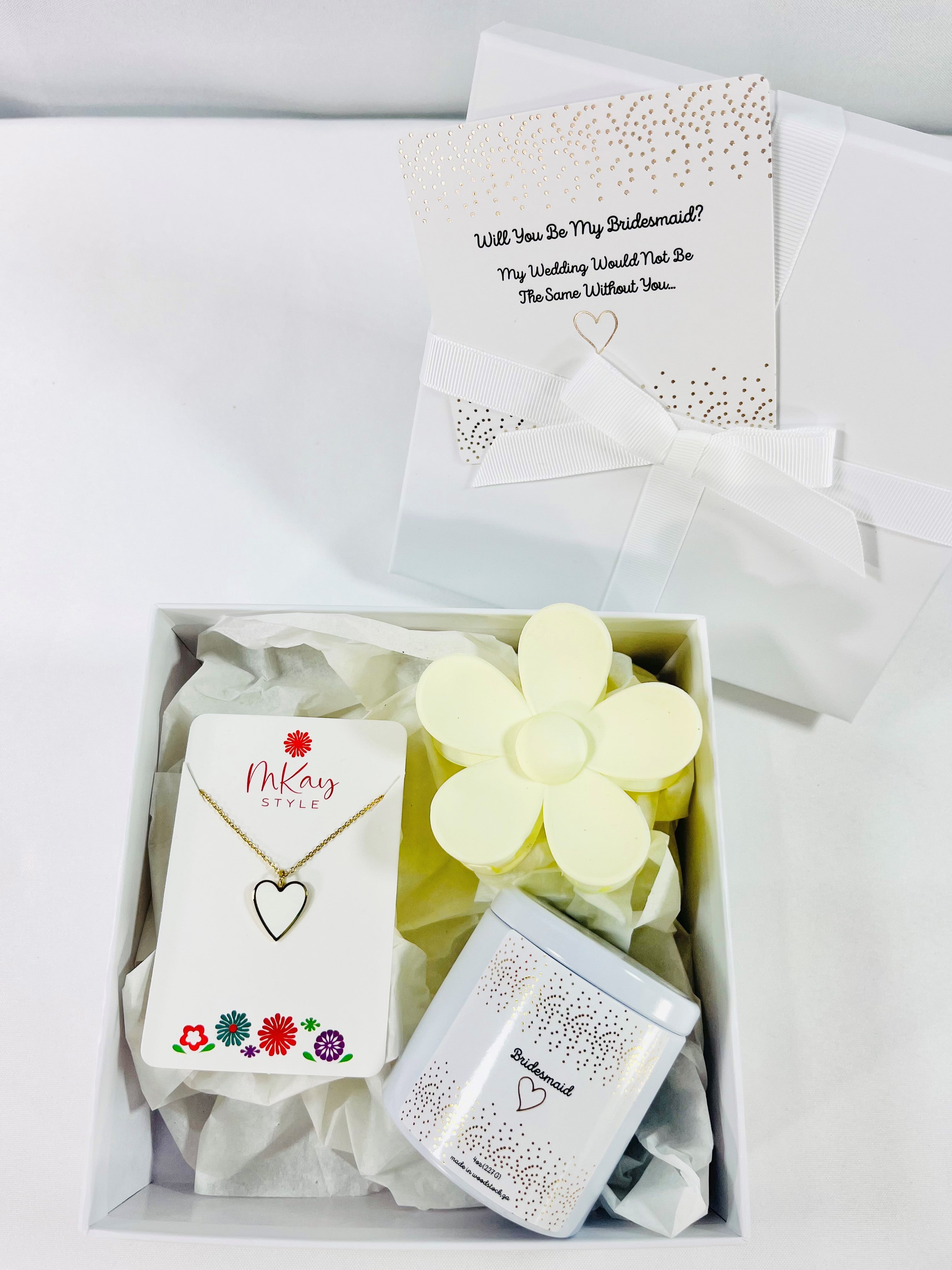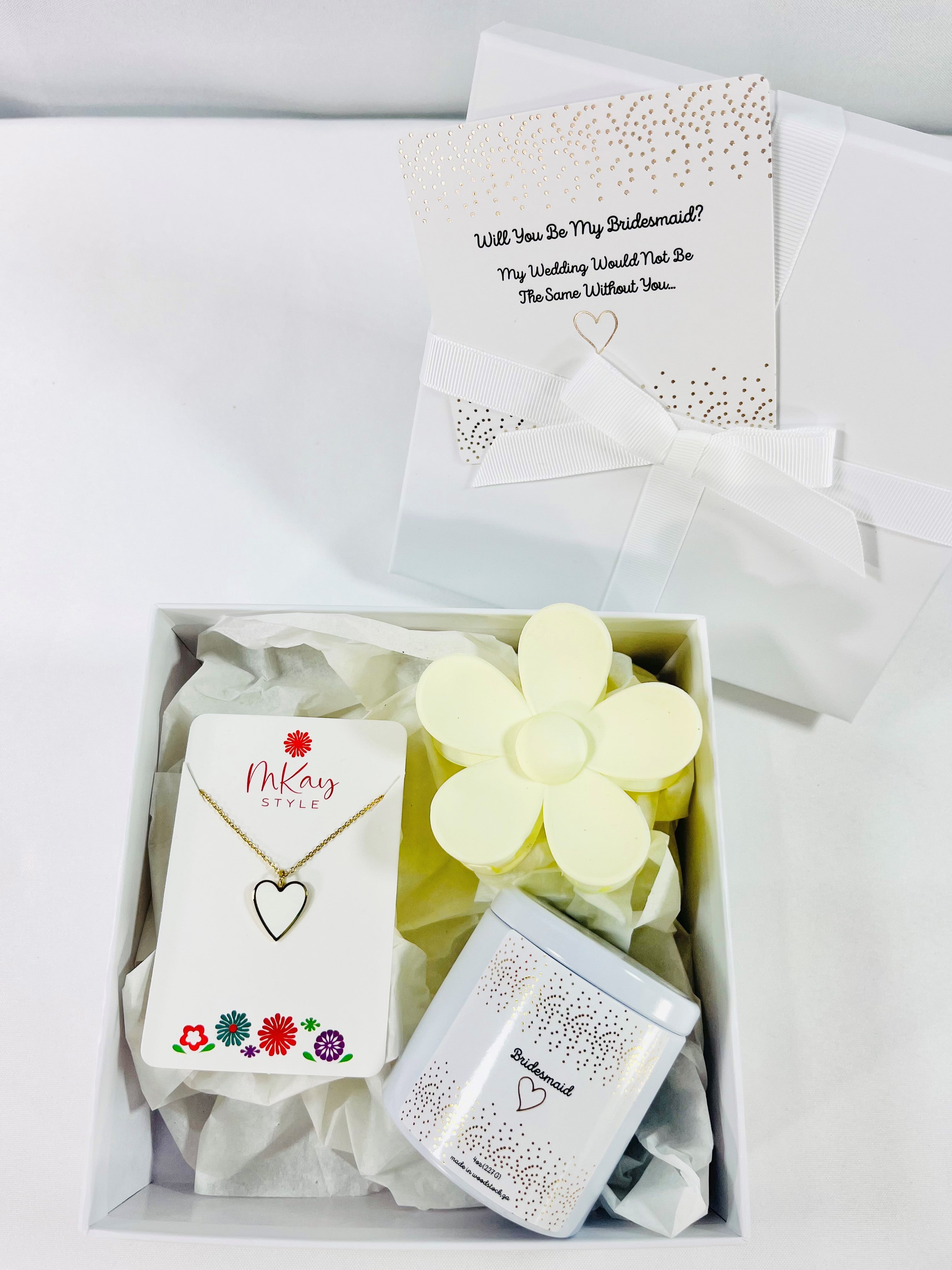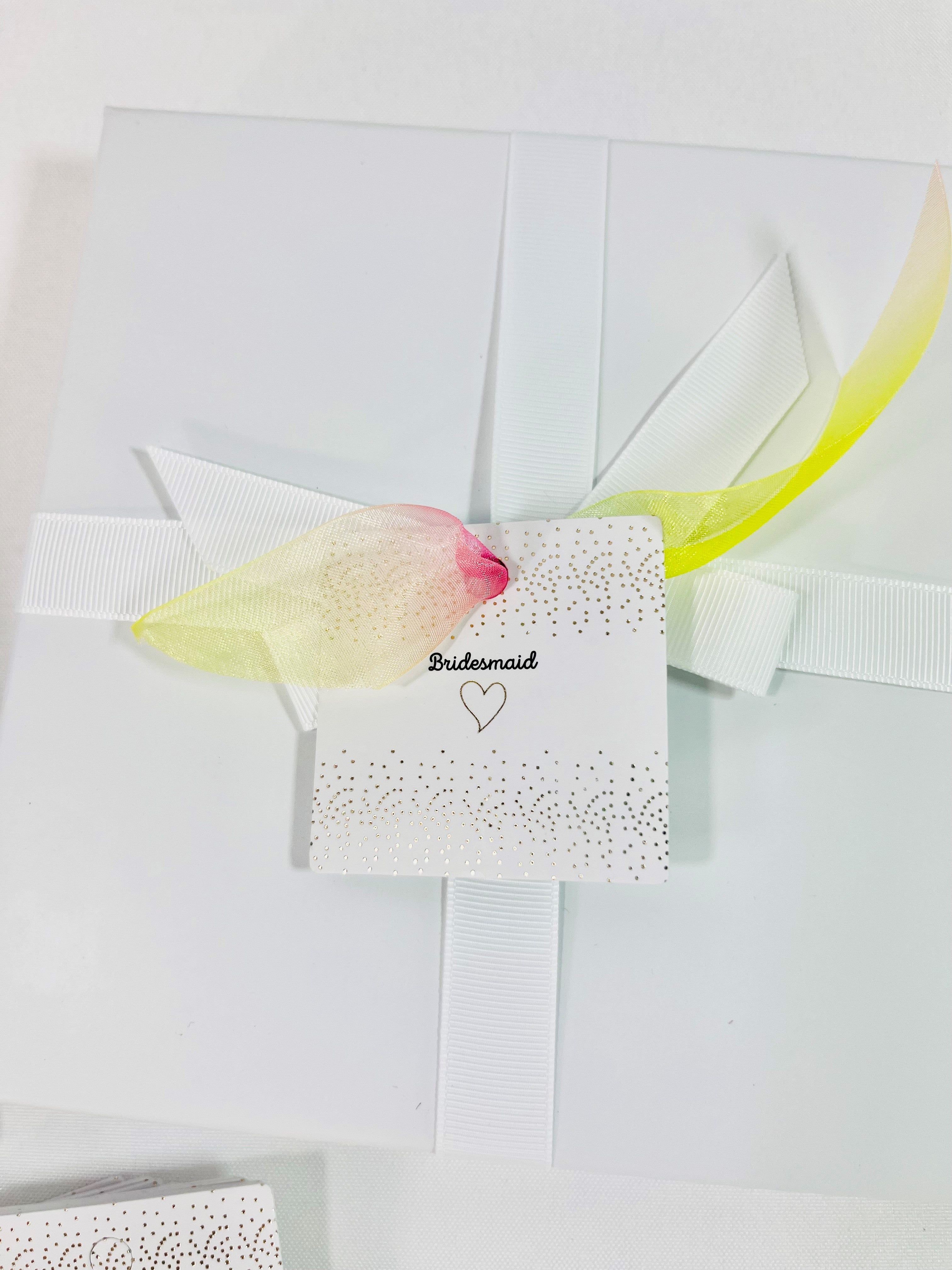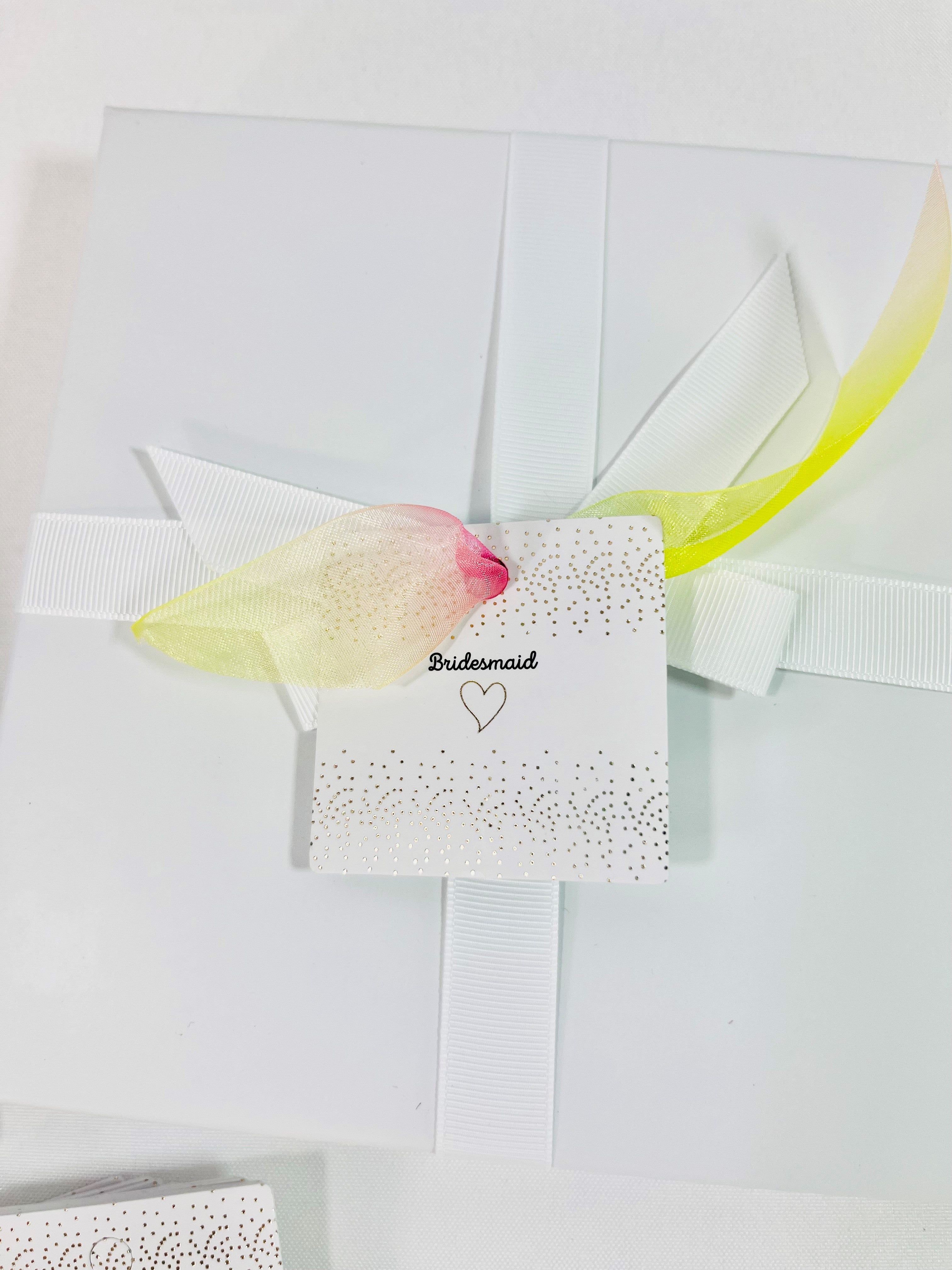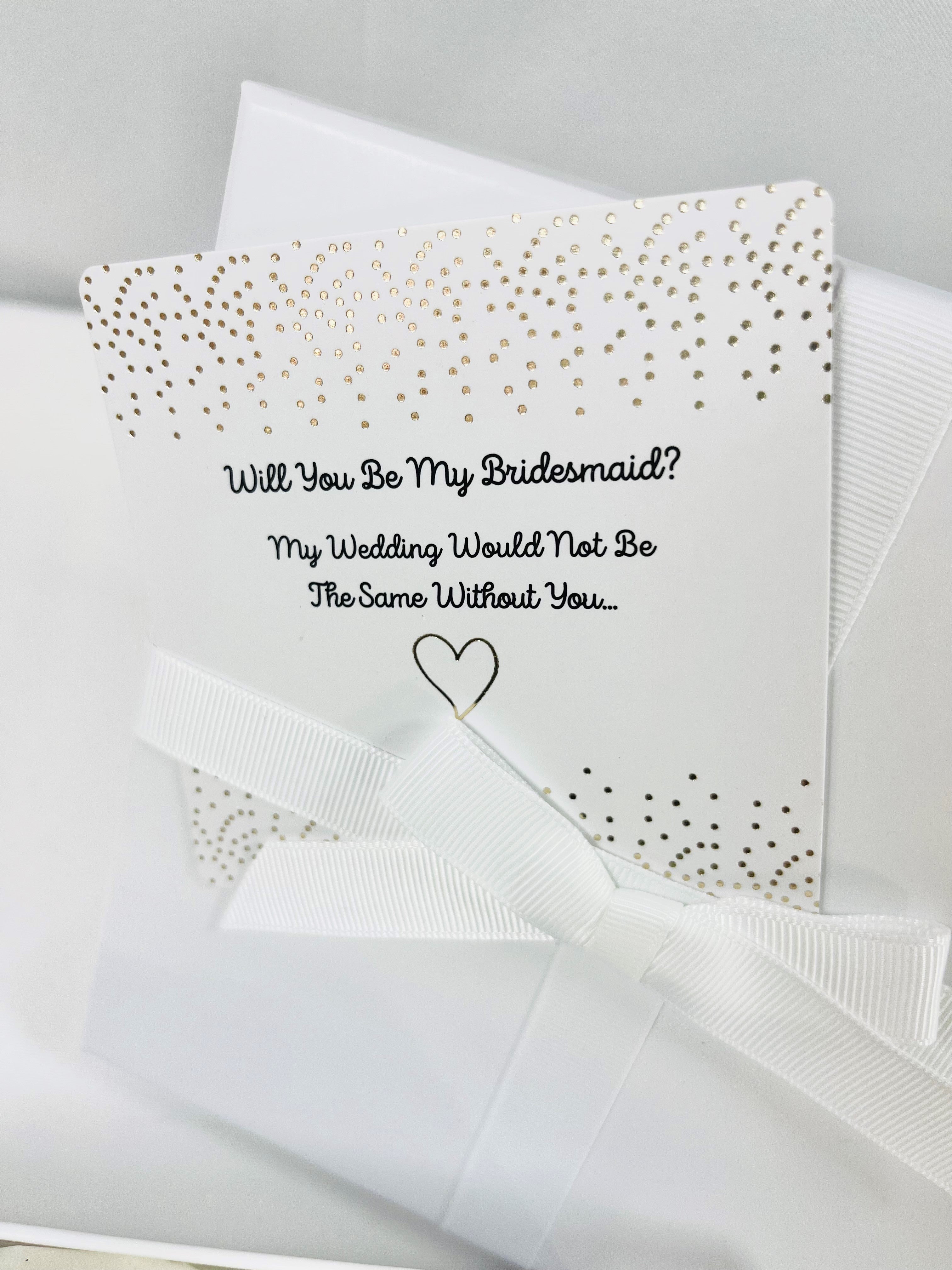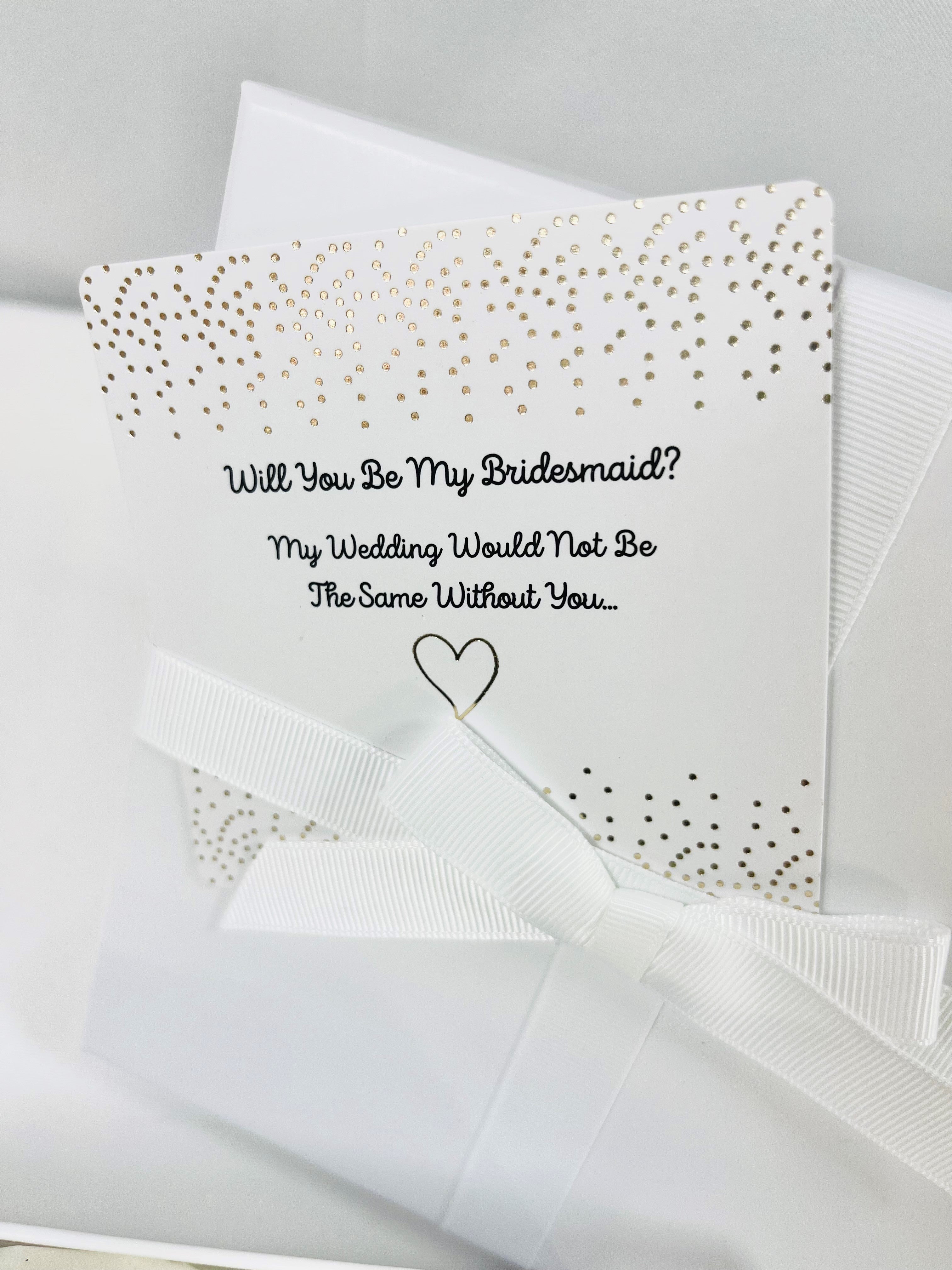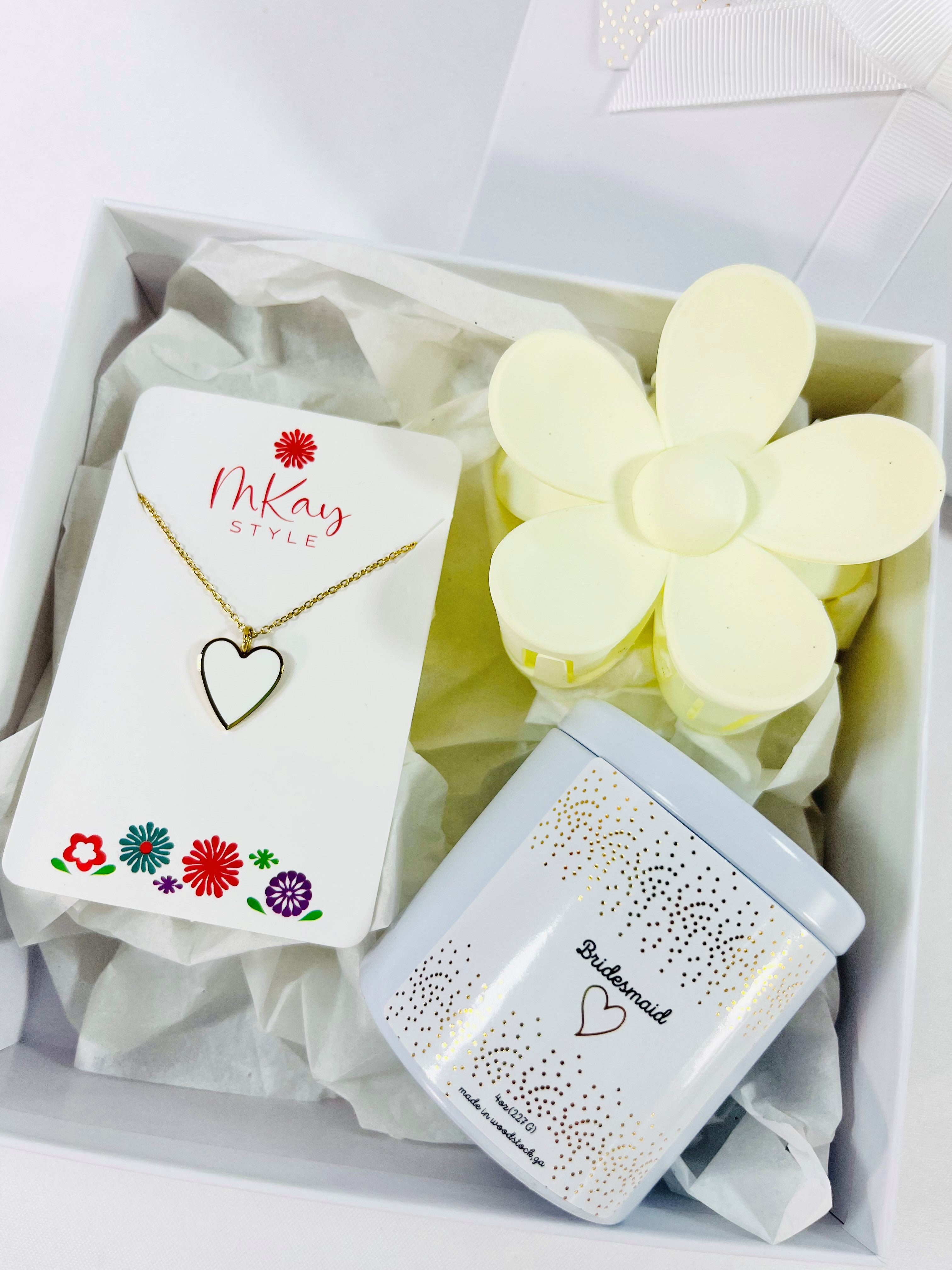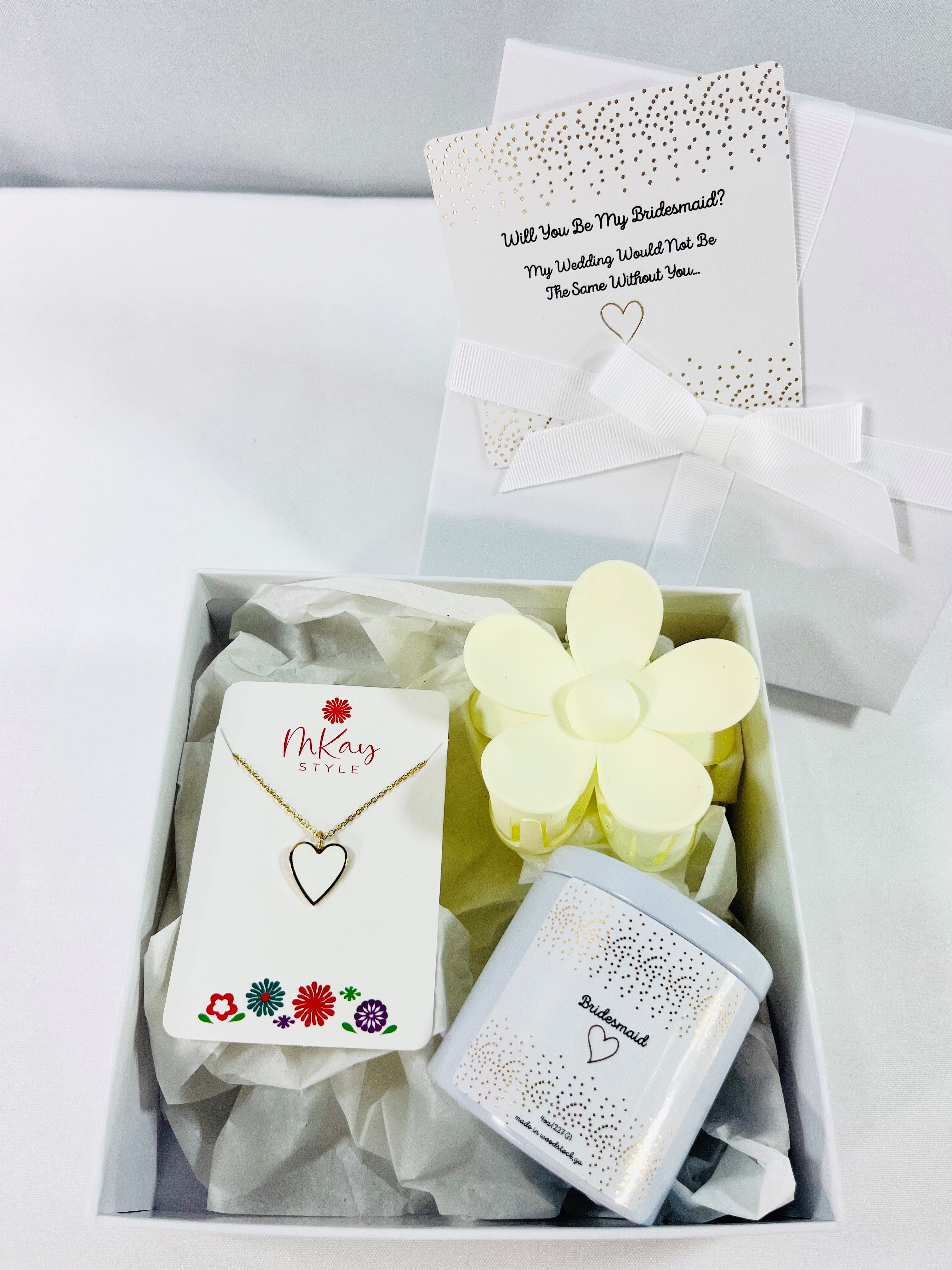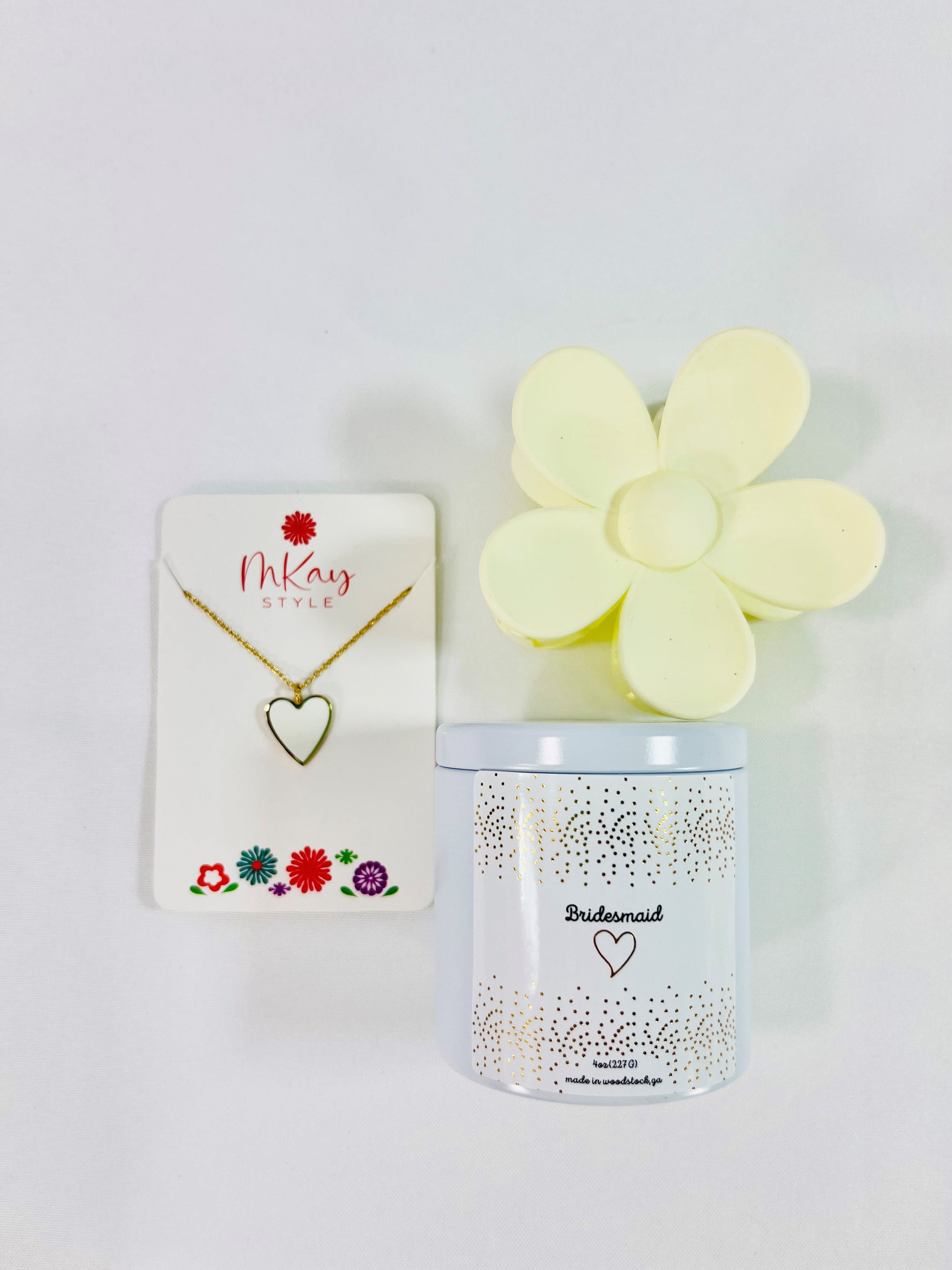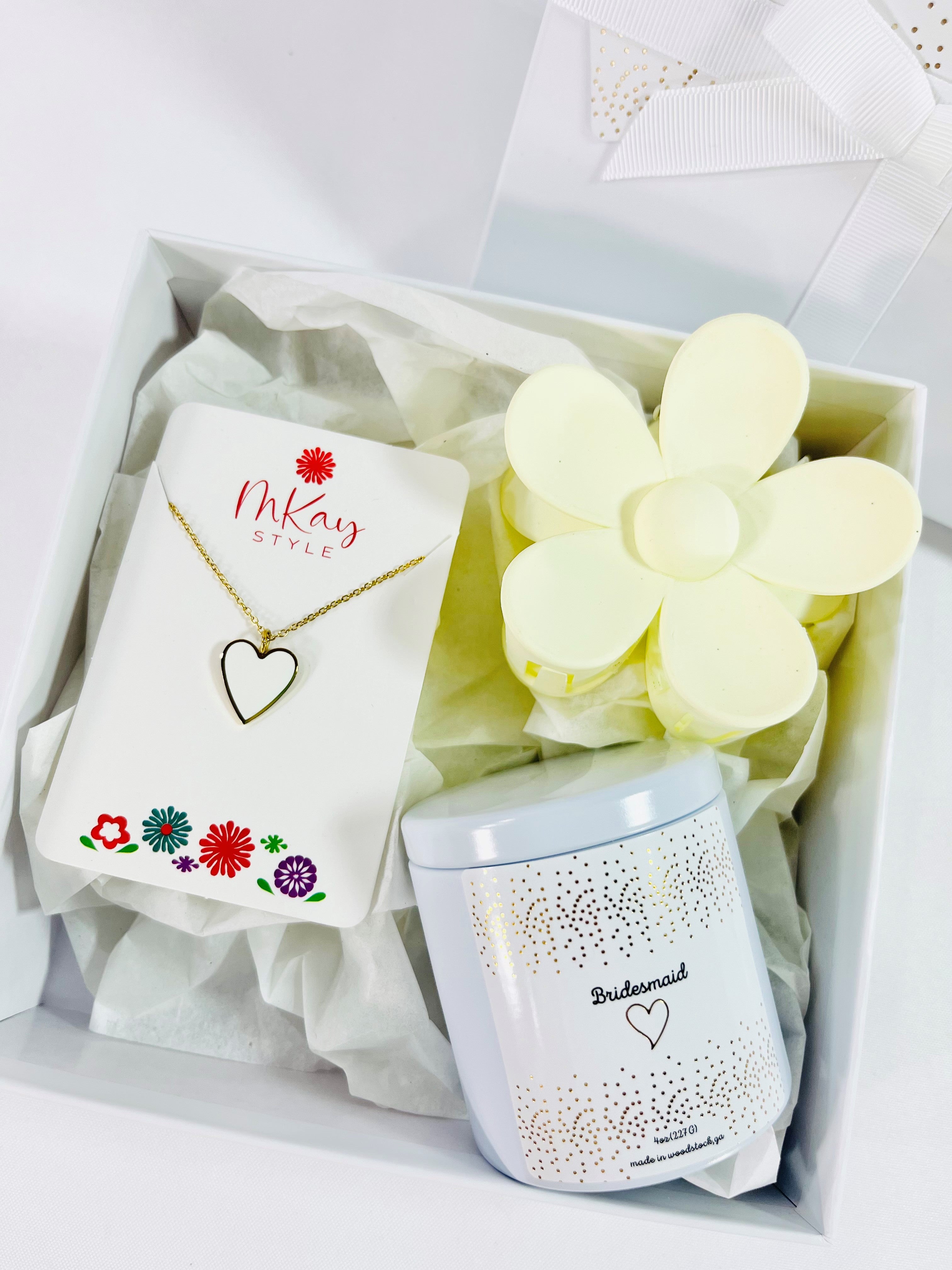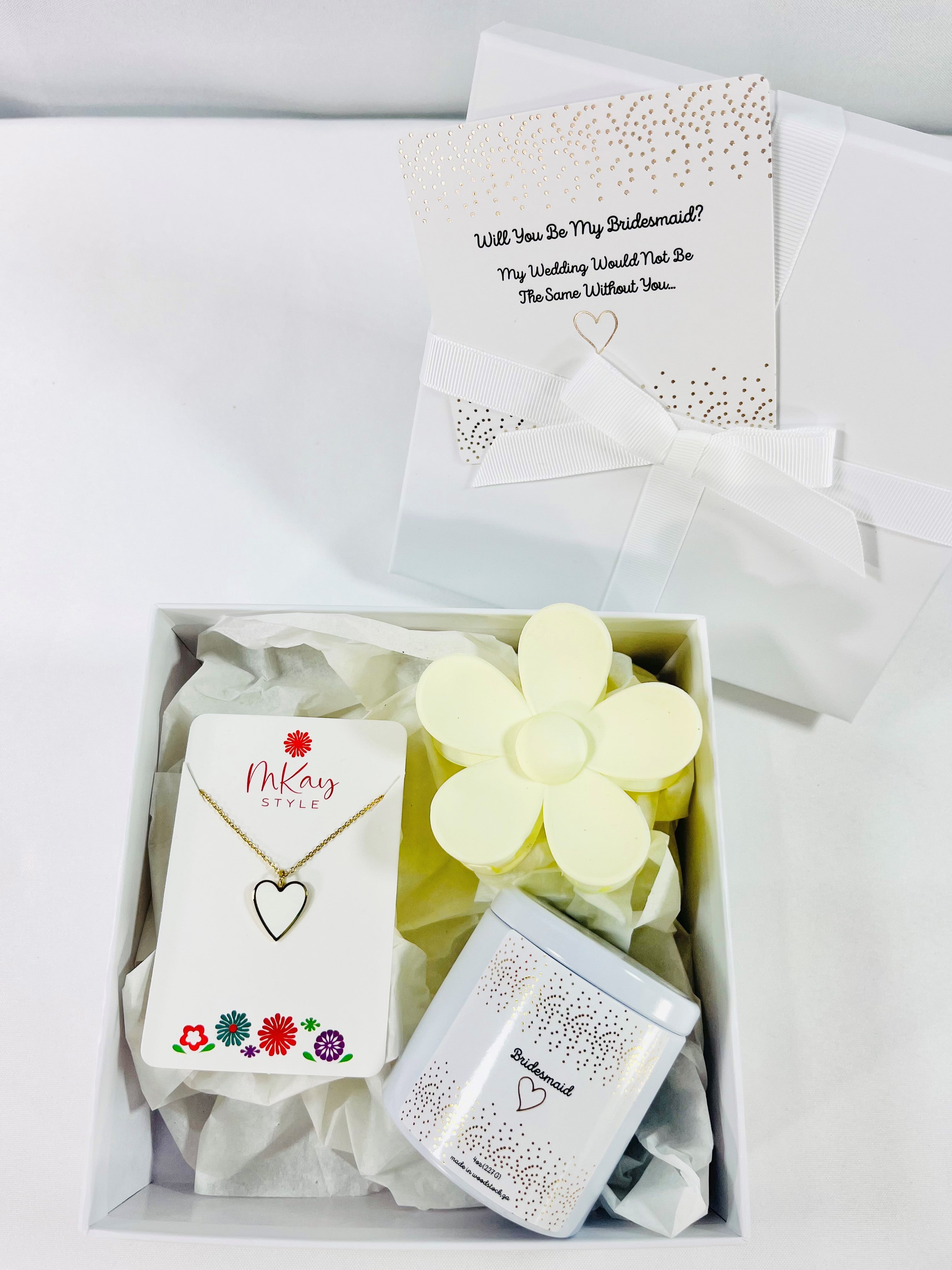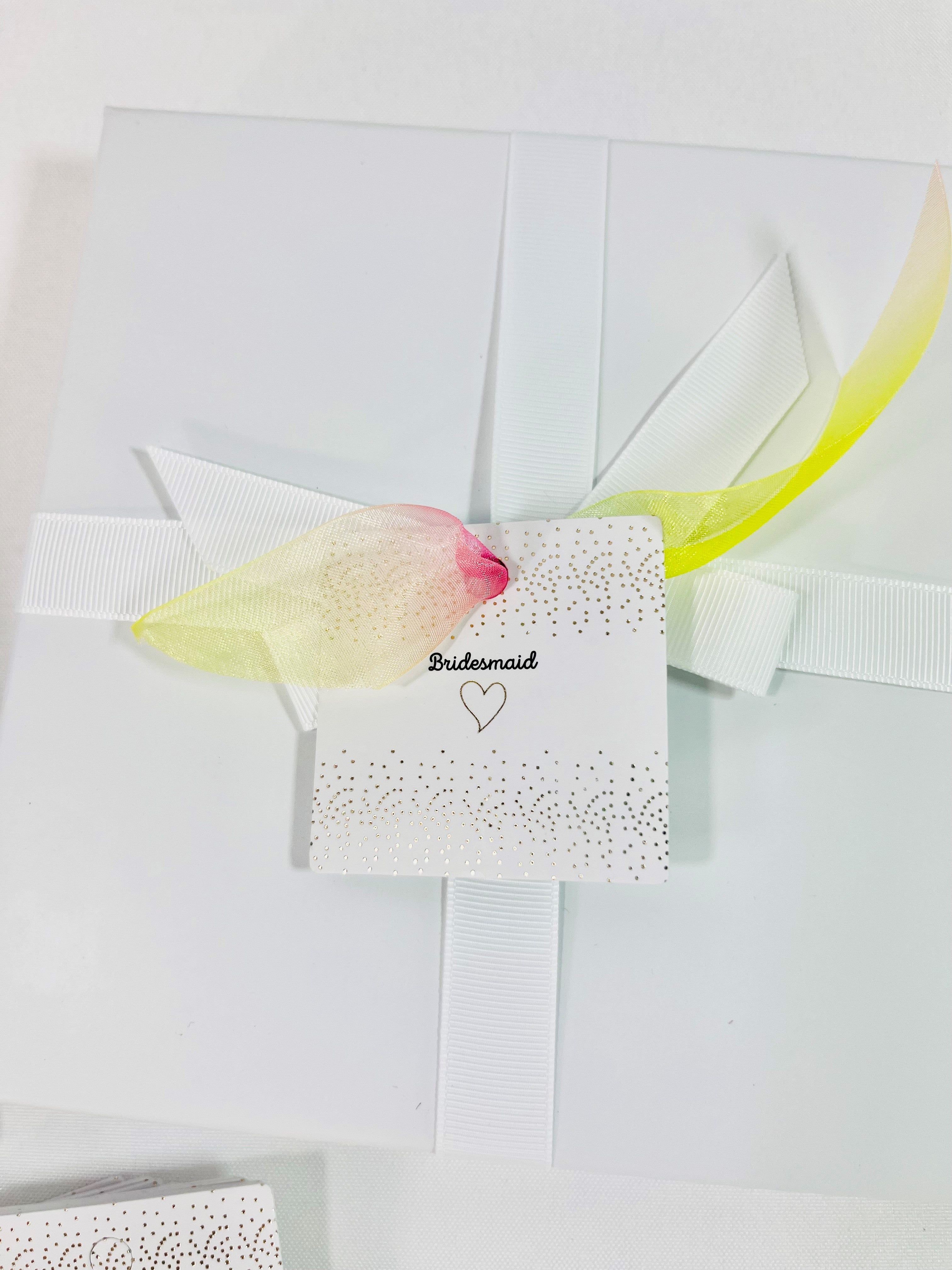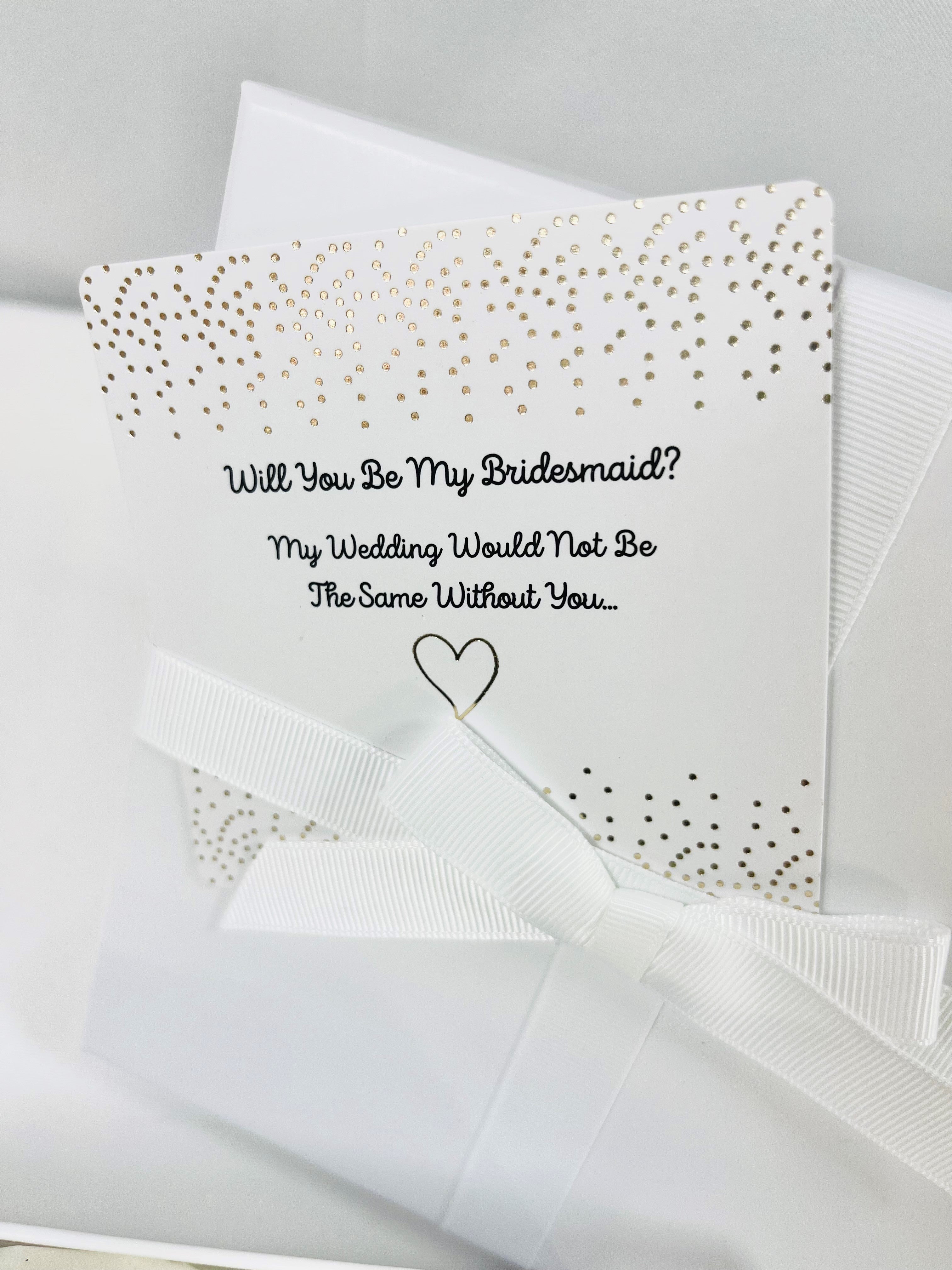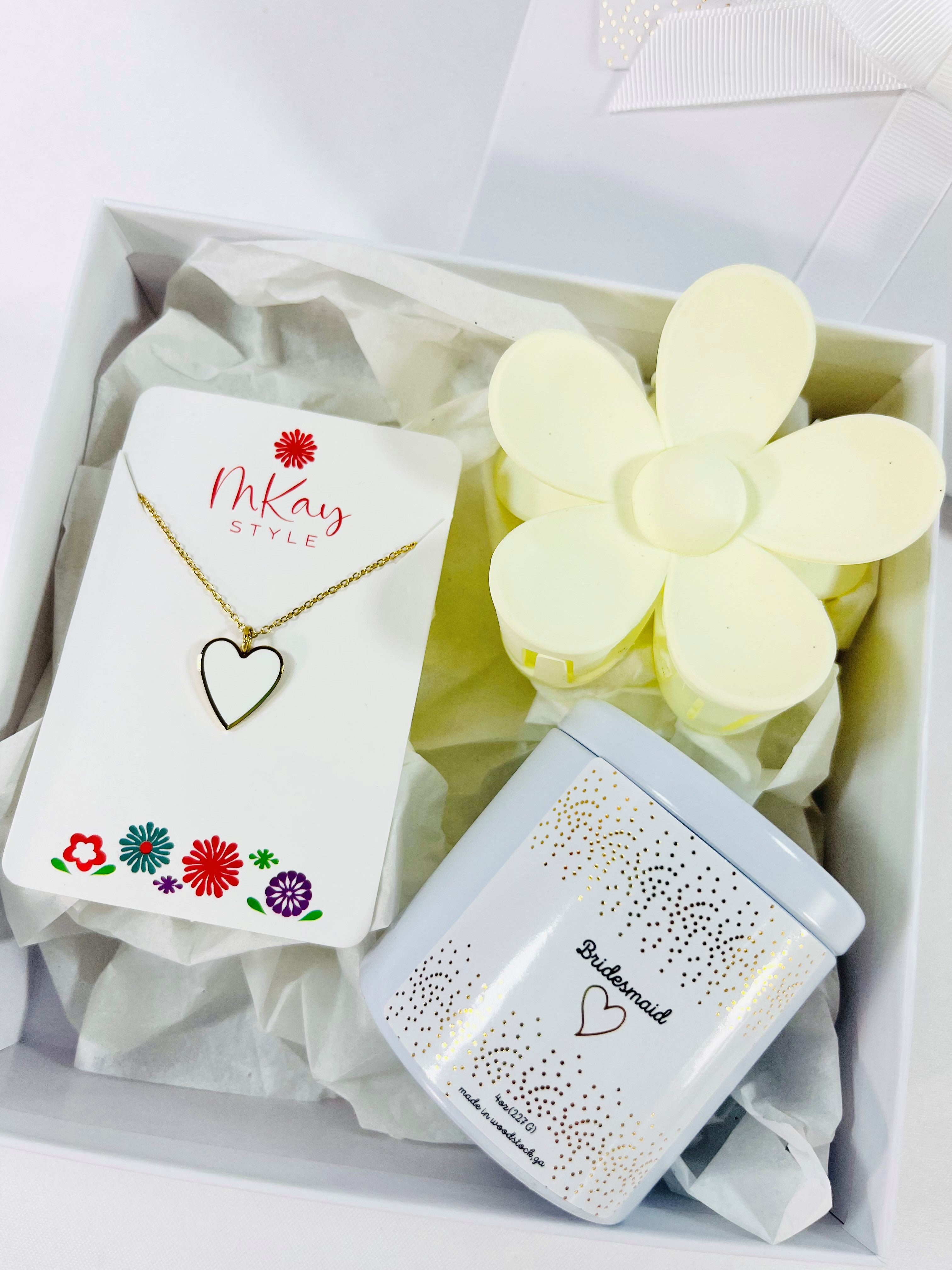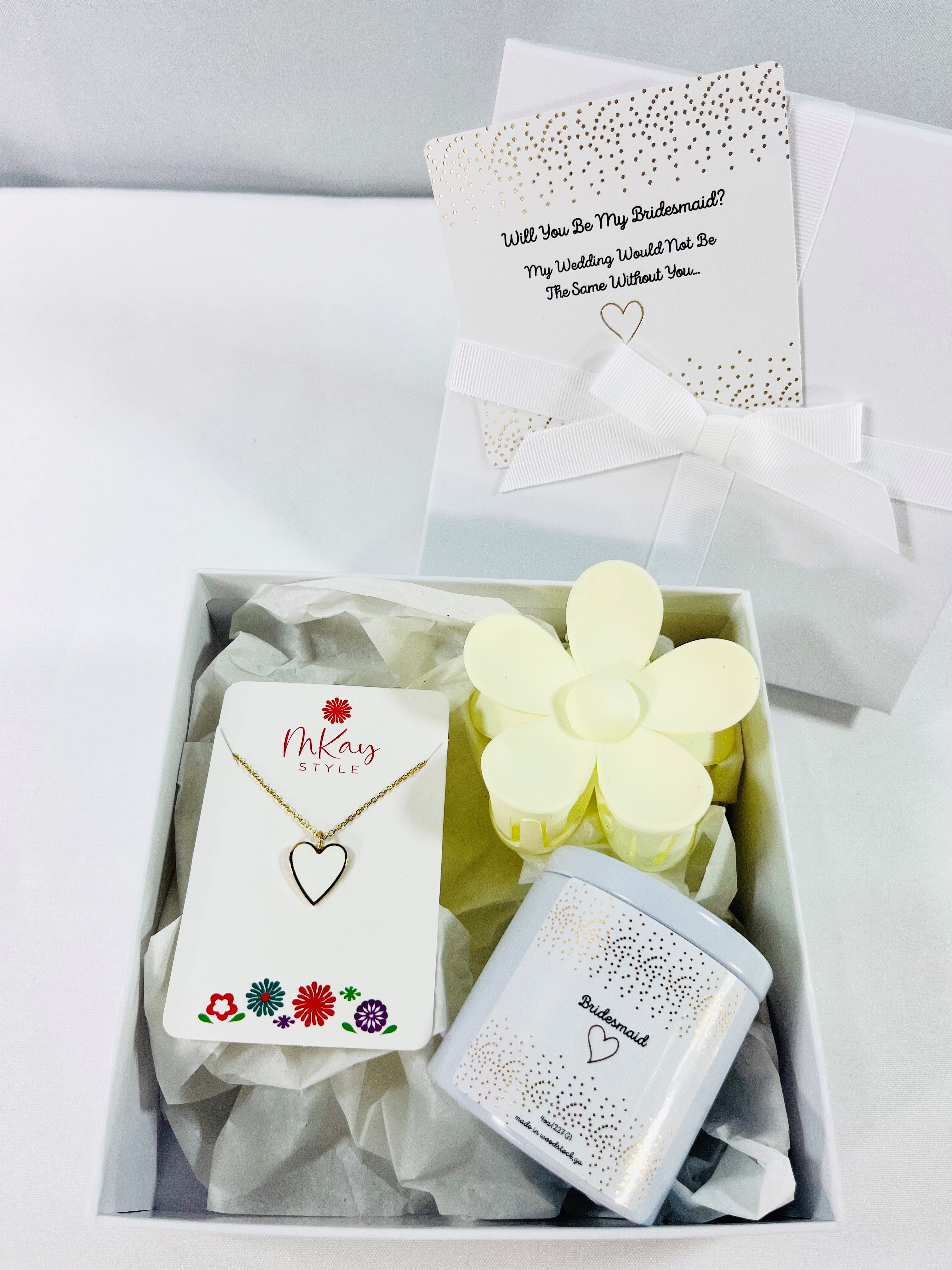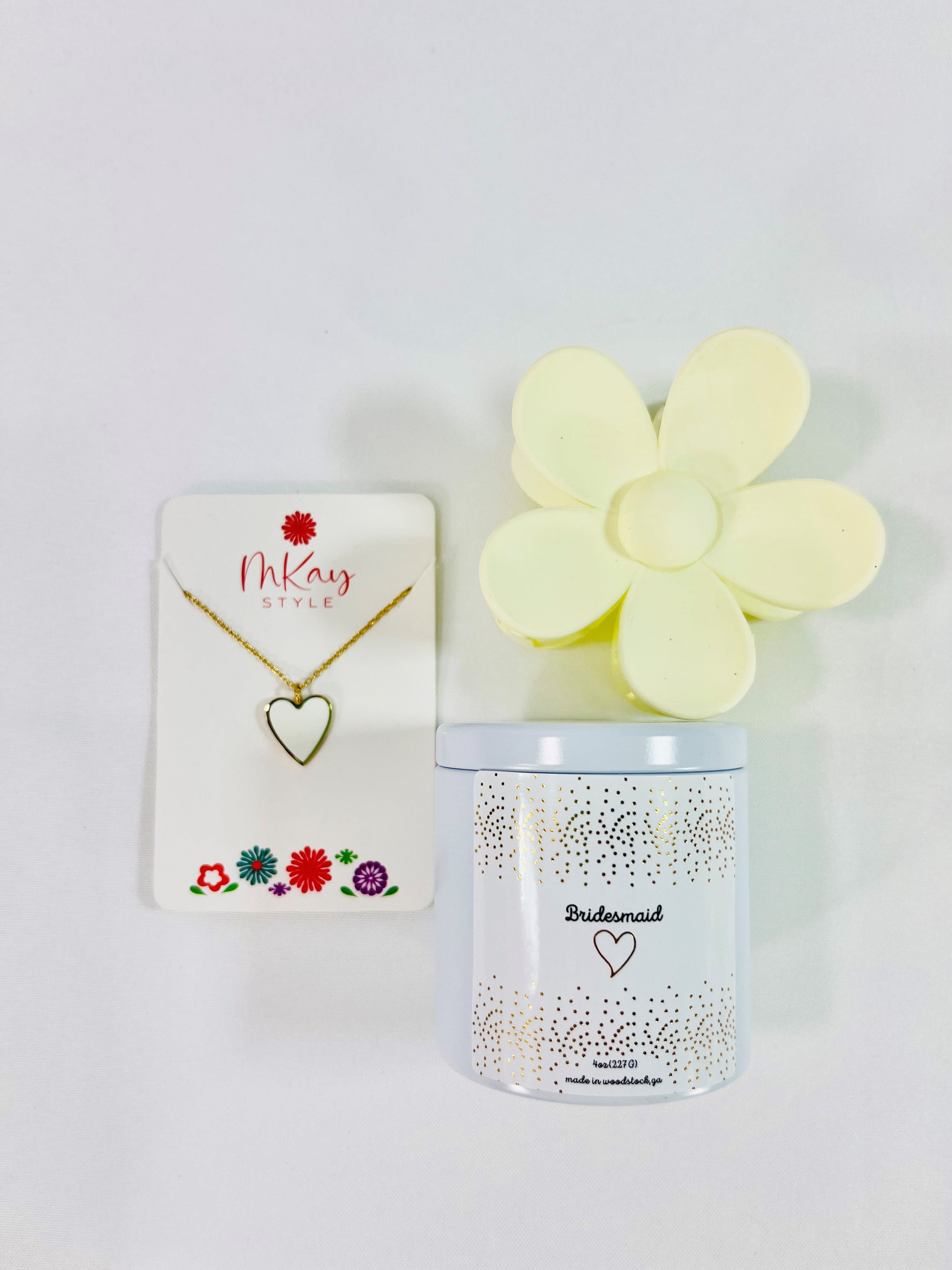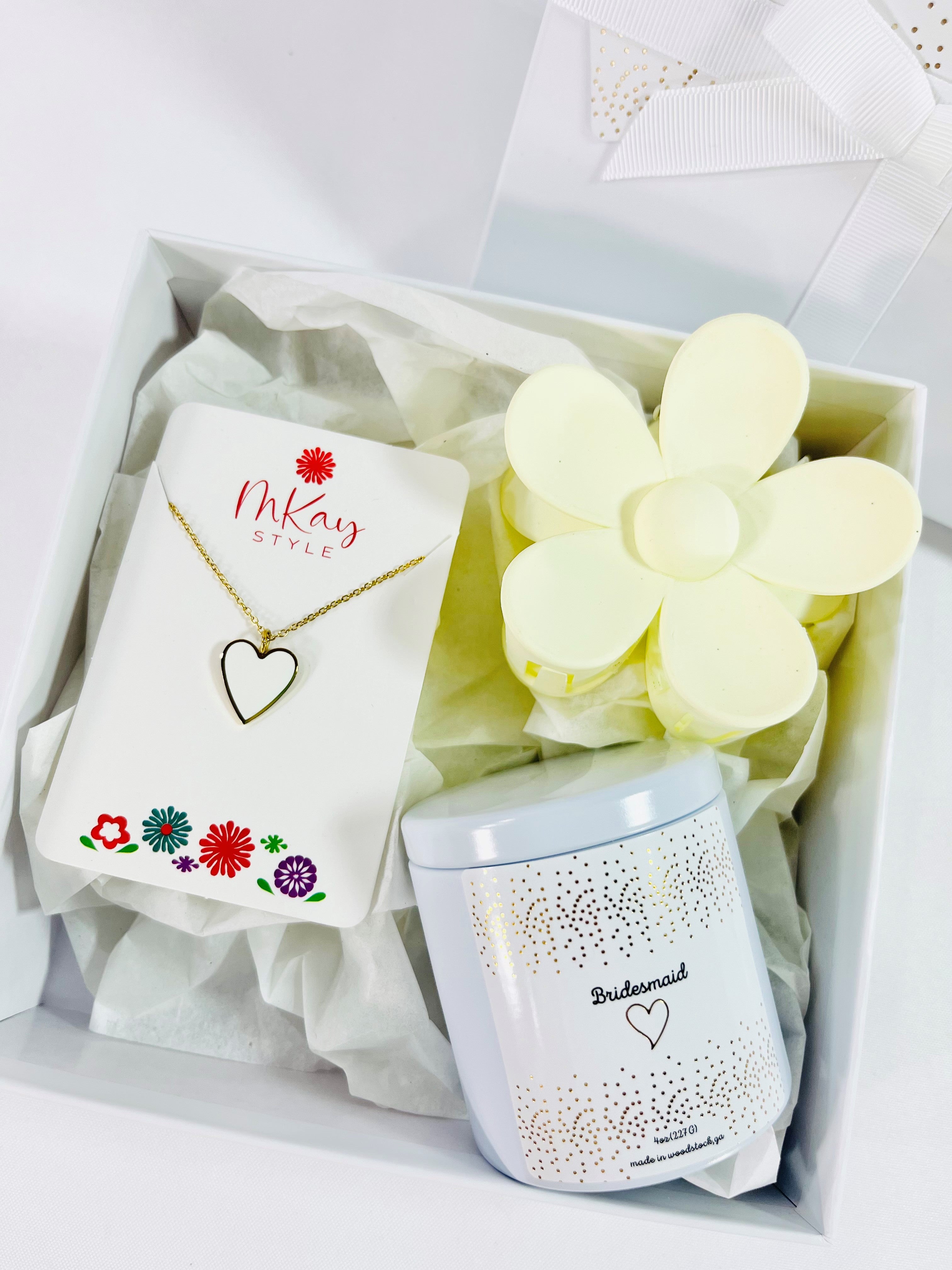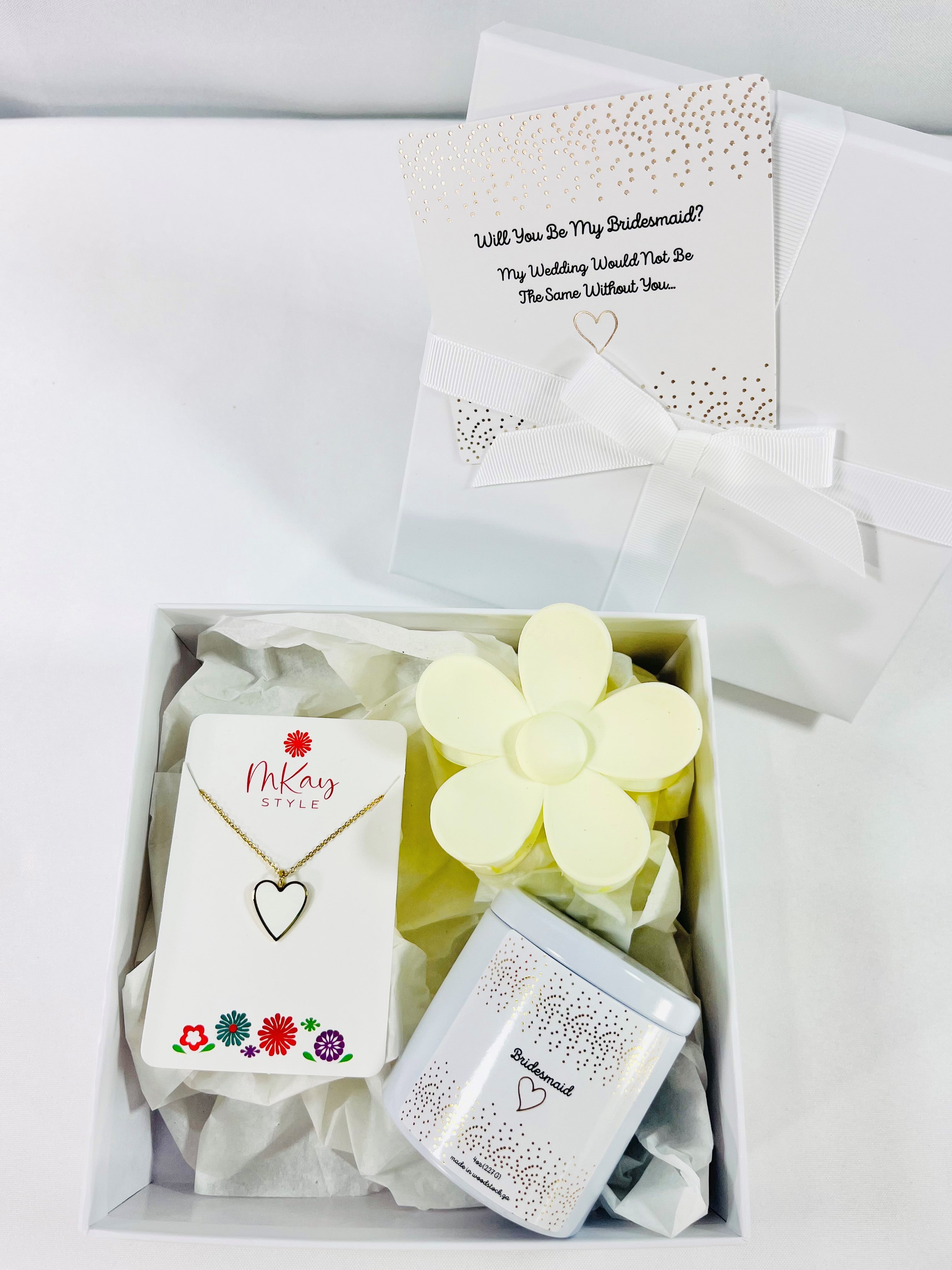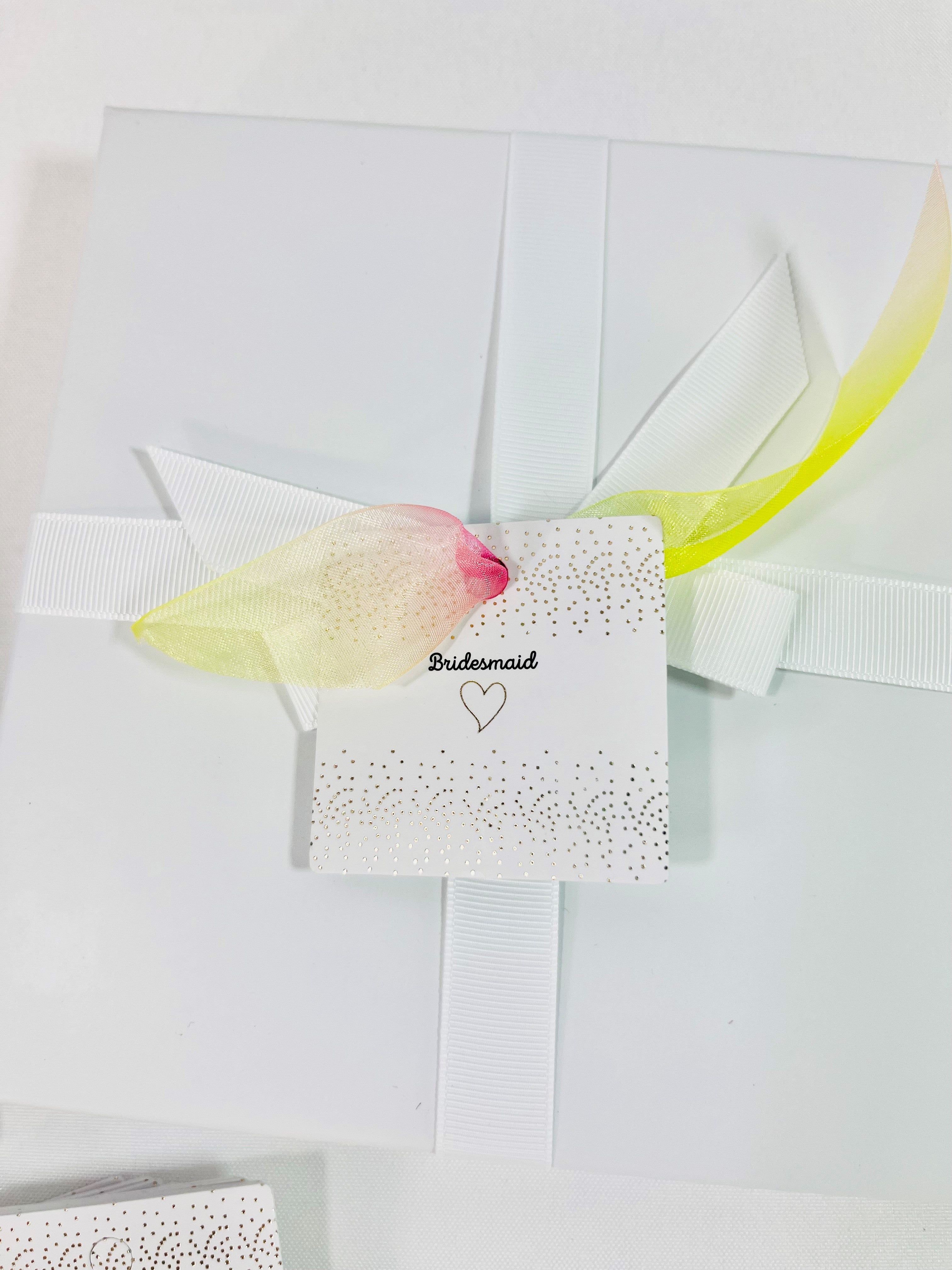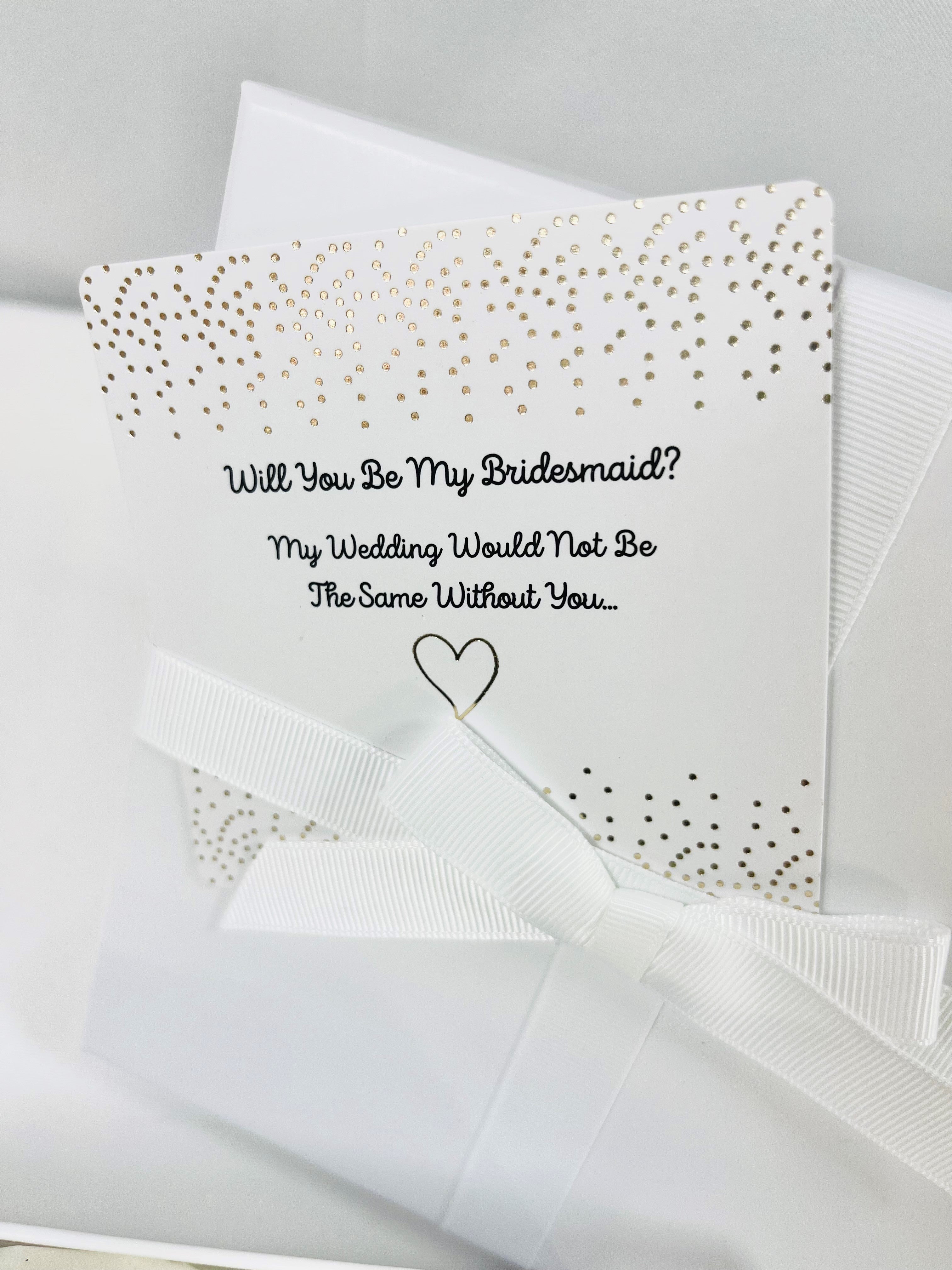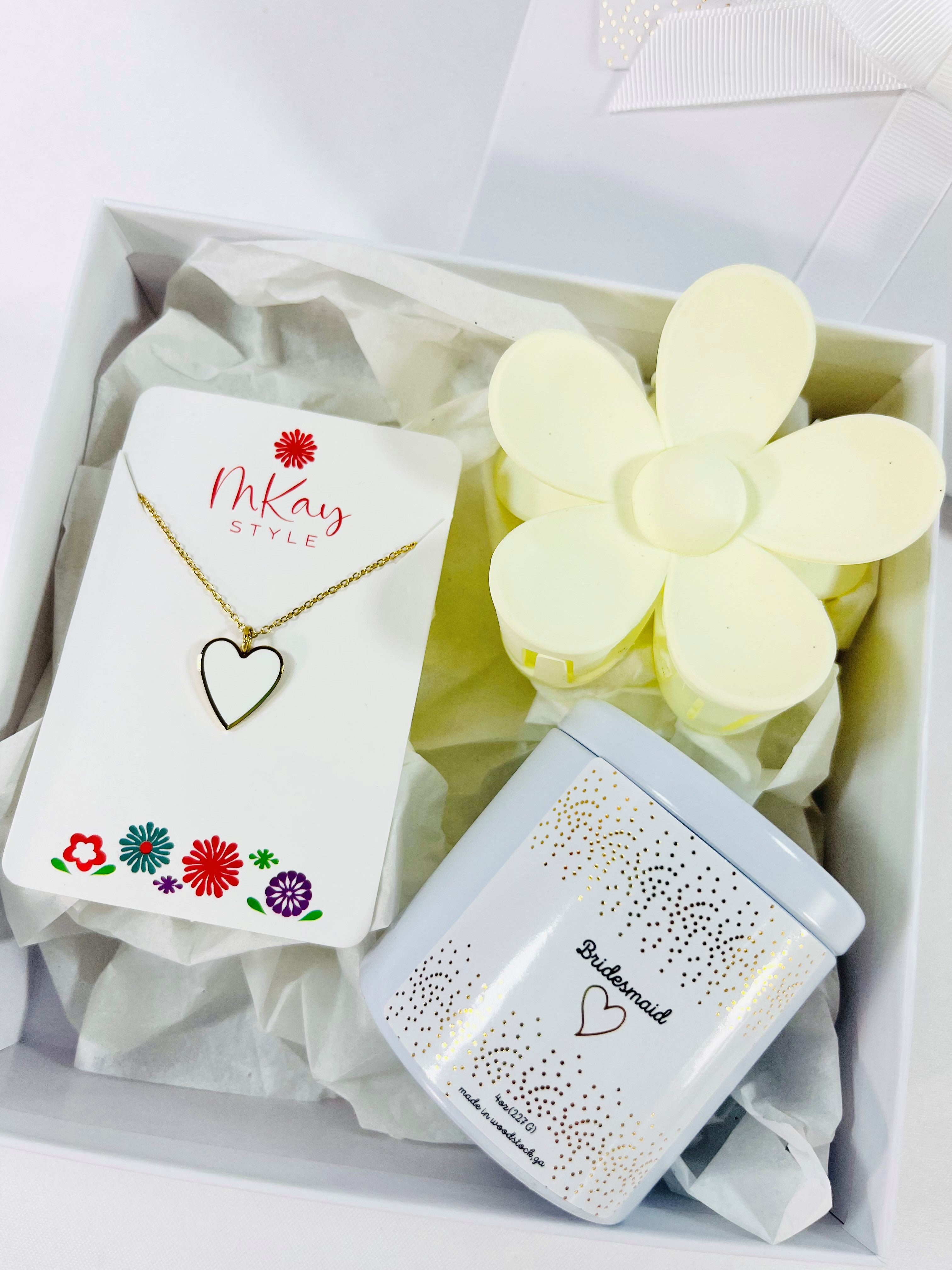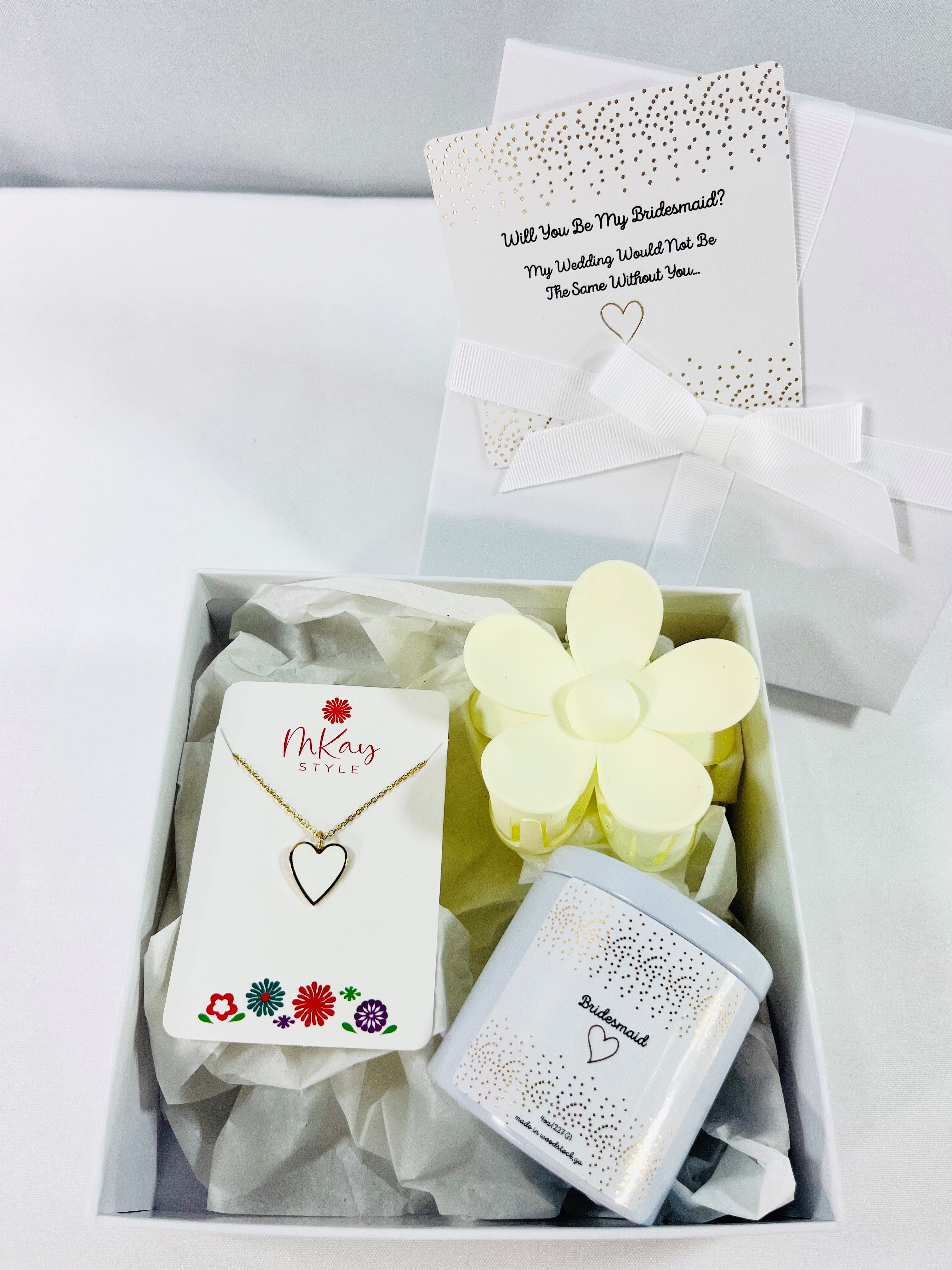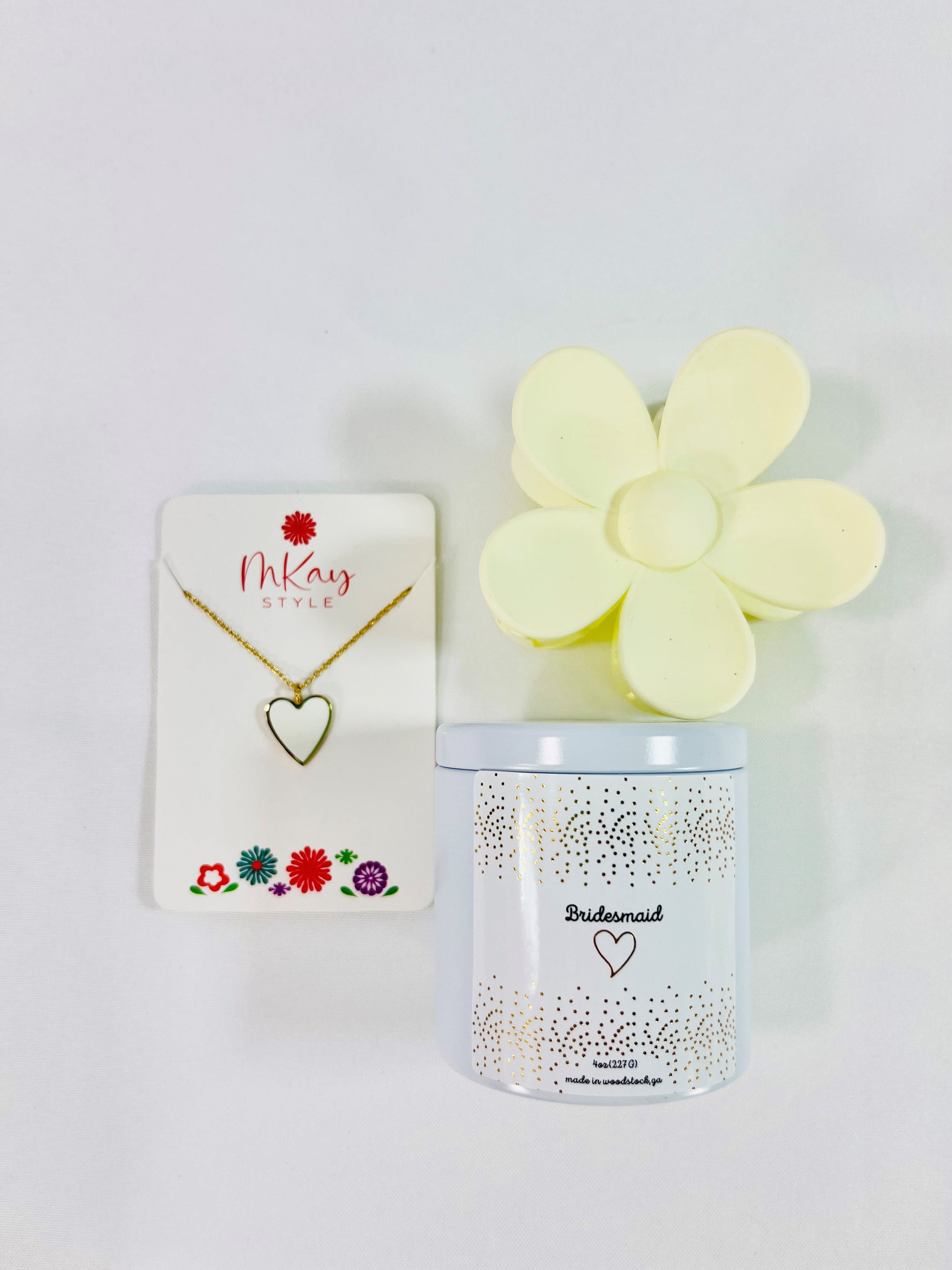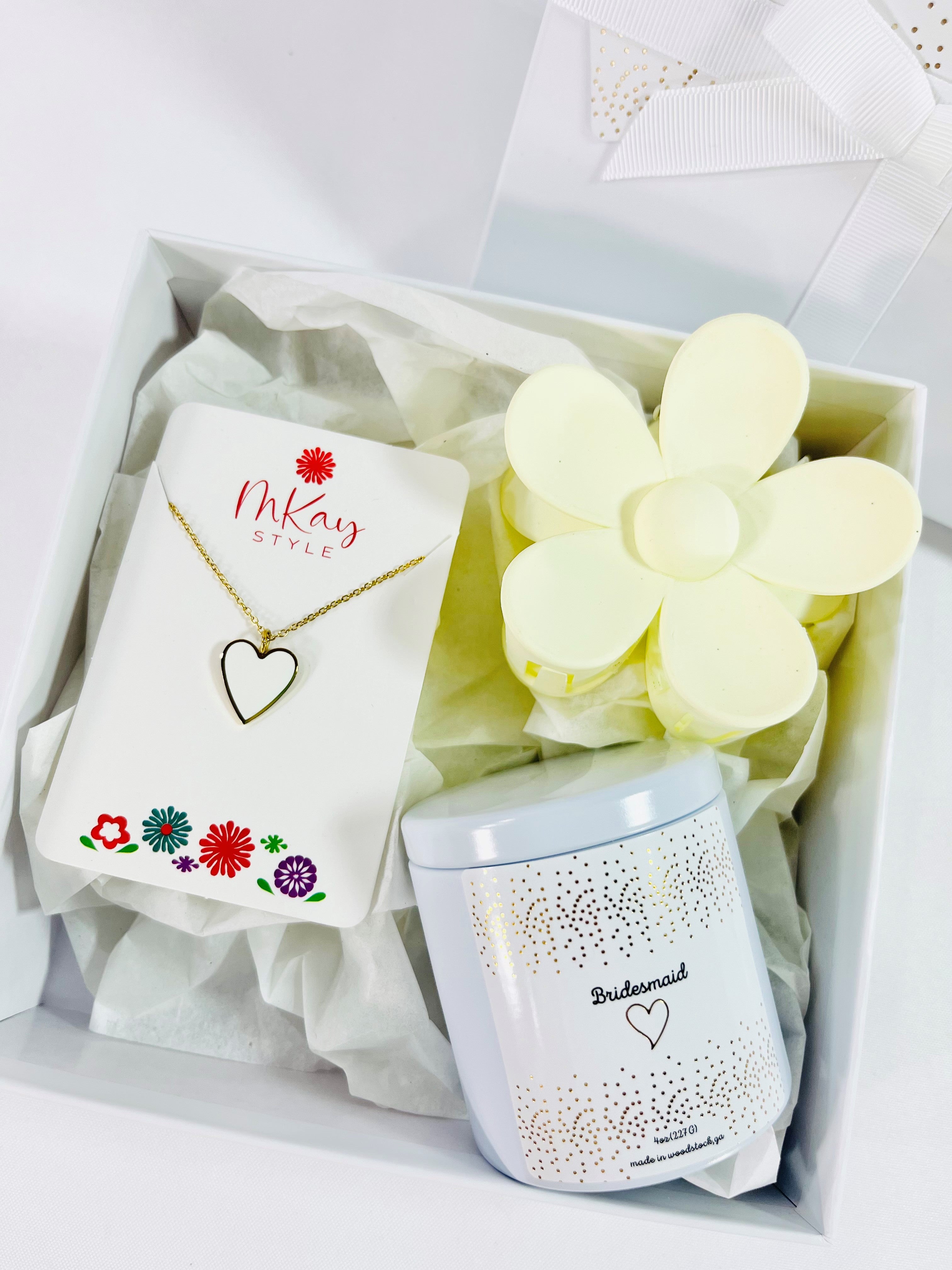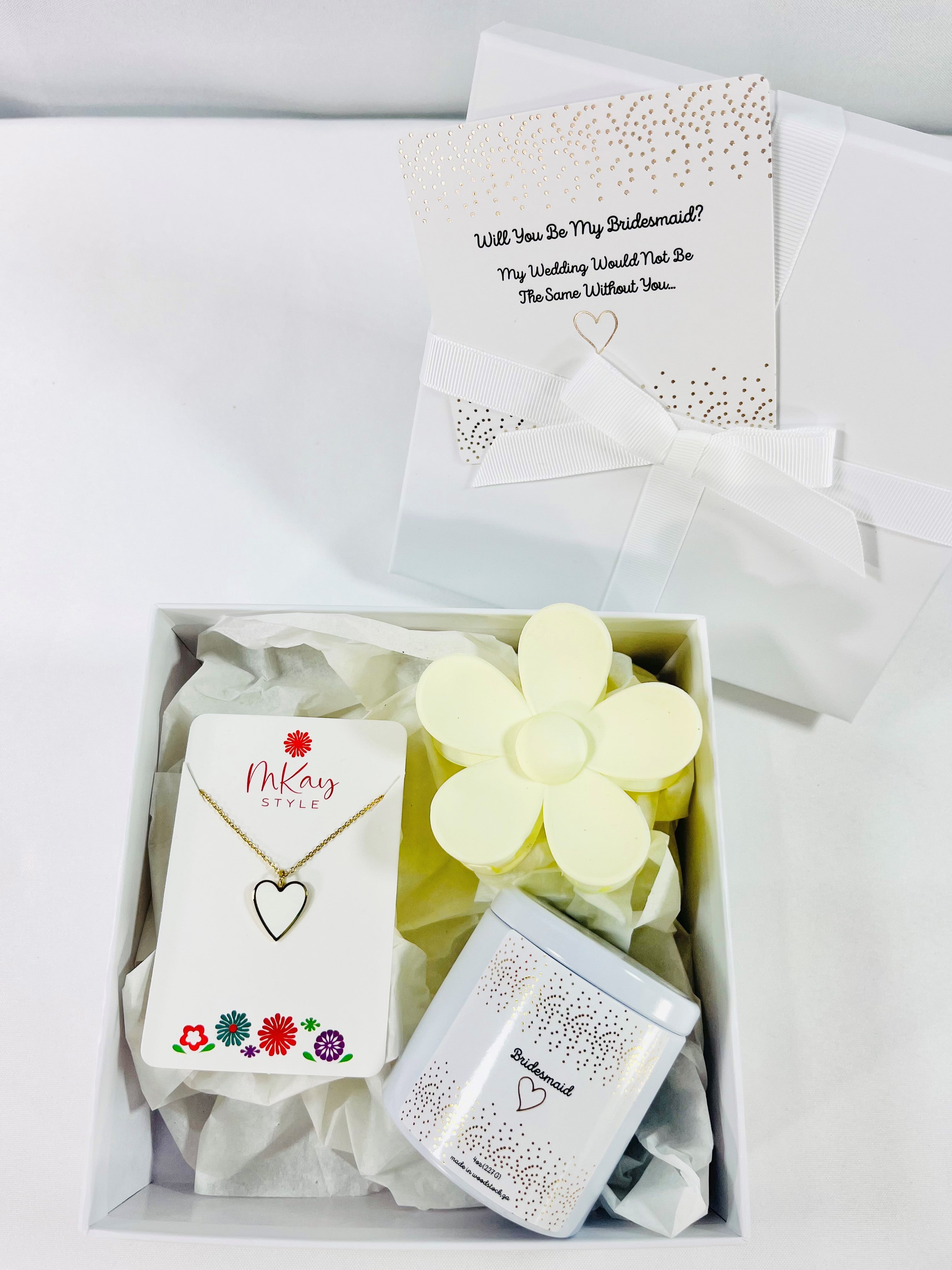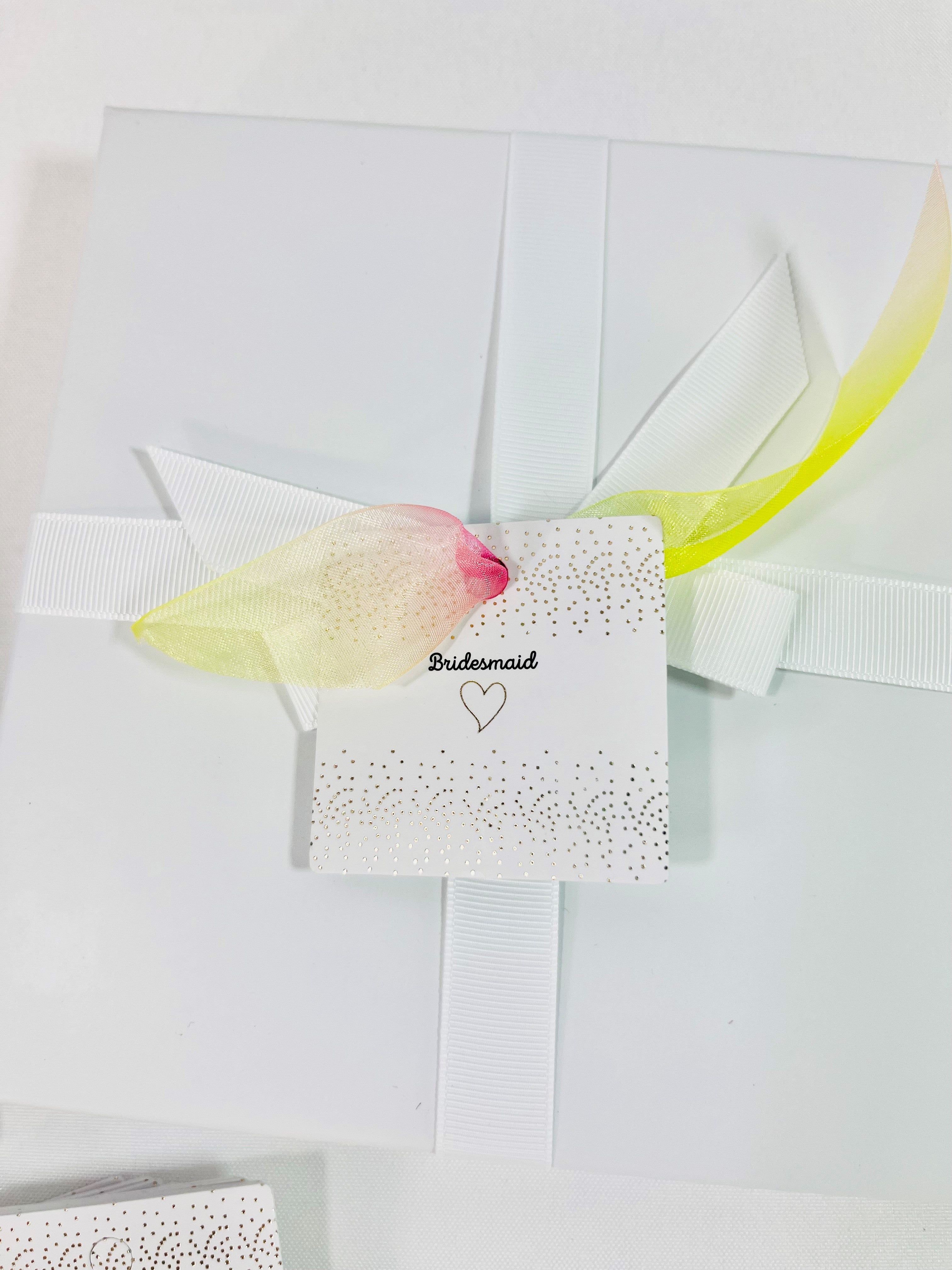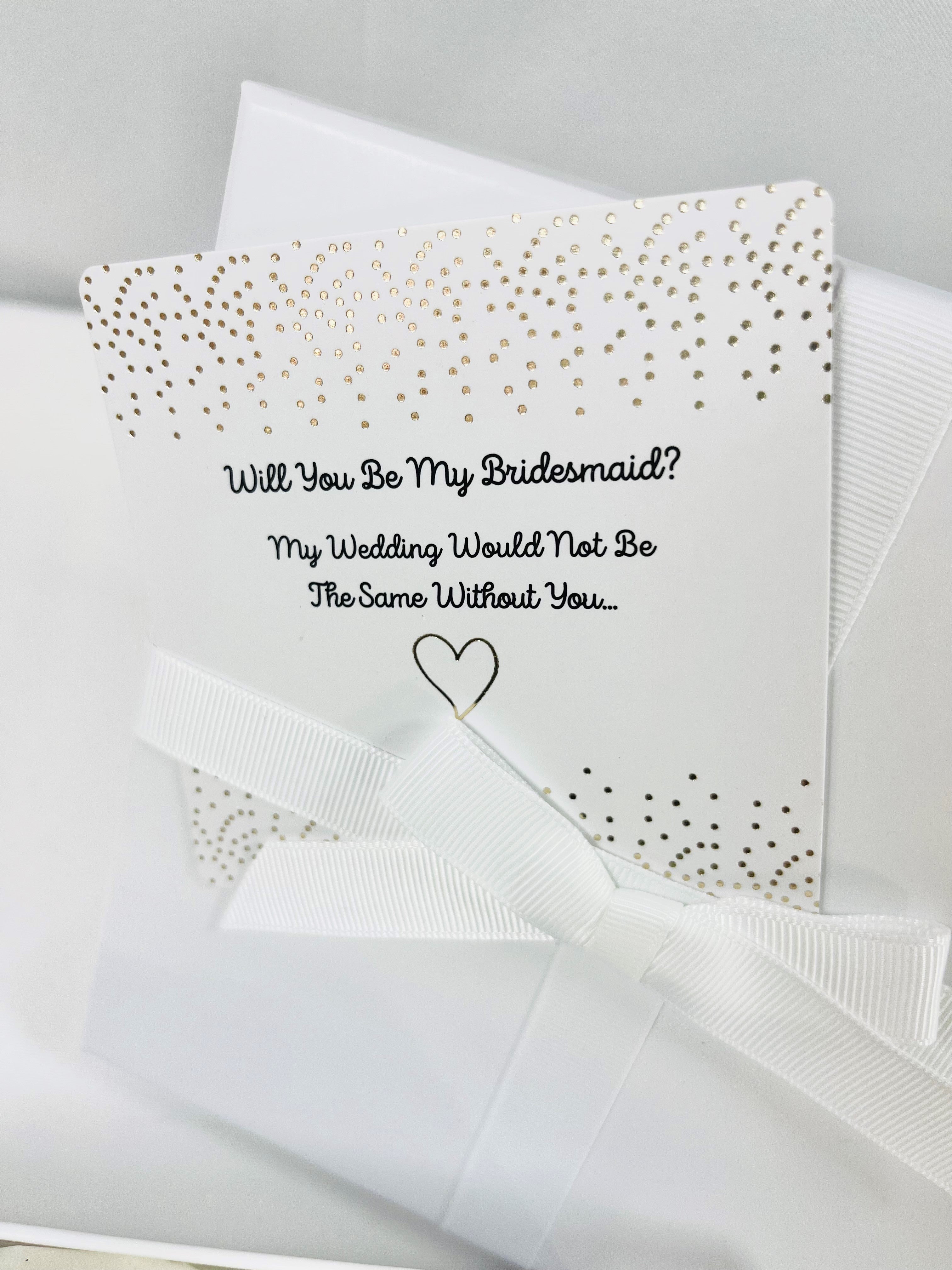 Bridesmaid Proposal Mini Gift Box
Your wedding is a very special time and so are your bridesmaids. We want them to remember your wedding as much as you do! If you are looking for a bridesmaid proposal gift box that is a little different, this MKay Style Proposal Gift Box is handmade, cute, pretty, and fun all at once! We know your bridesmaid will be surprised and excited to receive it.

Included in the MKay Style Proposal Gift Box:

✨ MKay Style White Heart Necklace With Gold Chain

✨ MKay Style Cream Flower Hair Claw

✨ MKay Style Handmade Small Business Bridesmaid Theme Candle. It will not disappoint!

Please reach out with any questions or customization requests.