FREE SHIPPING FOR ALL GIFTS OVER $10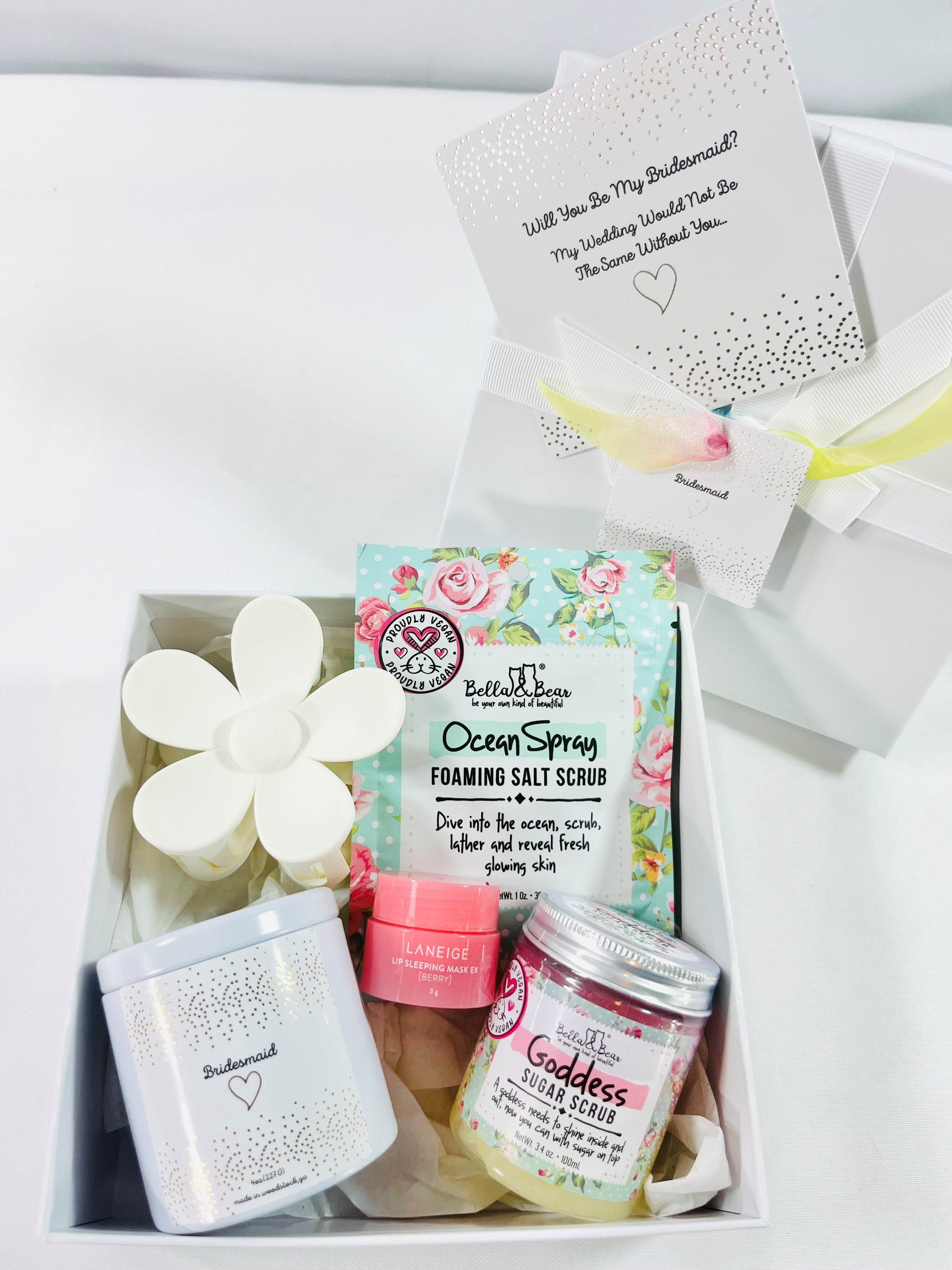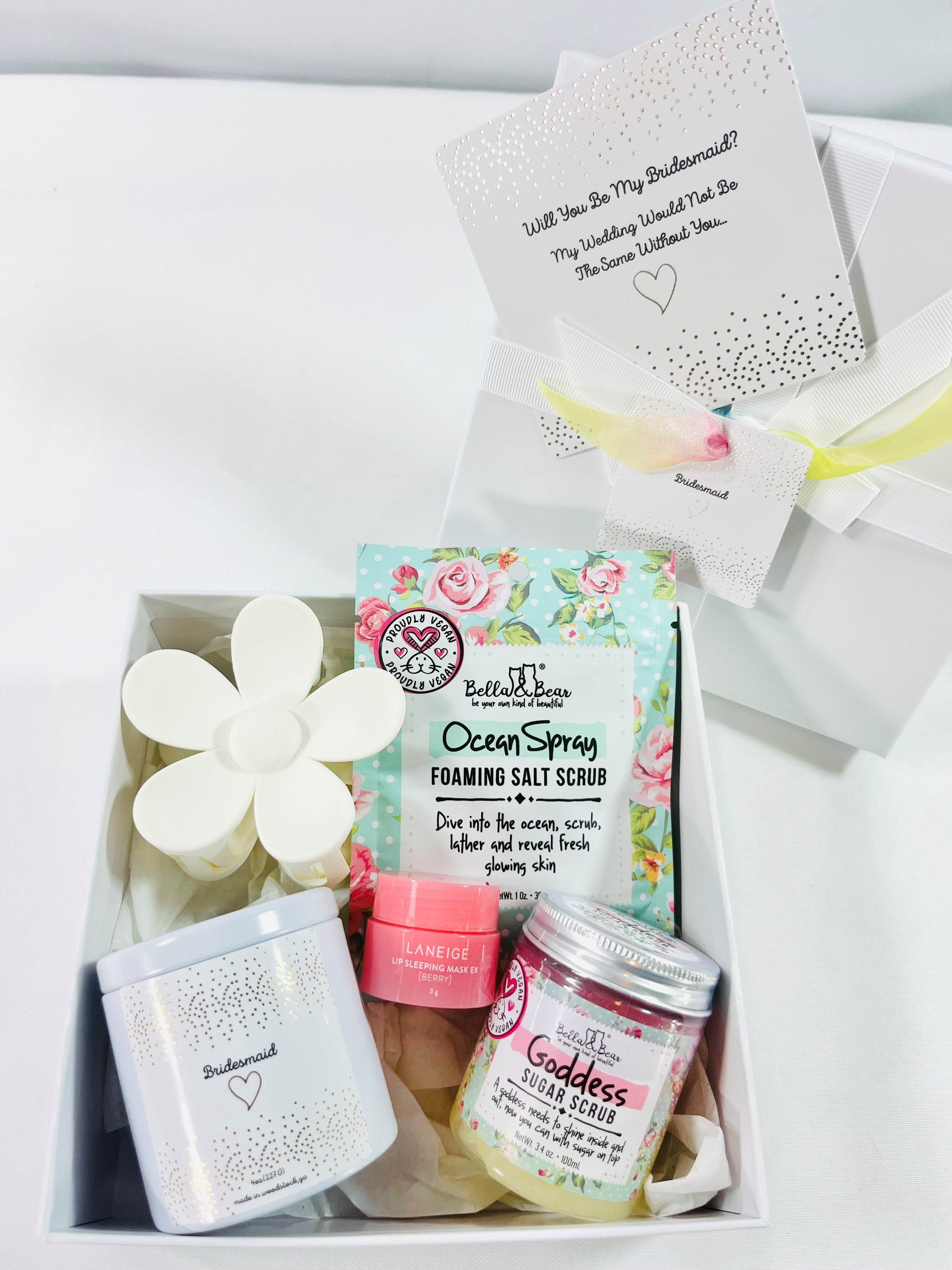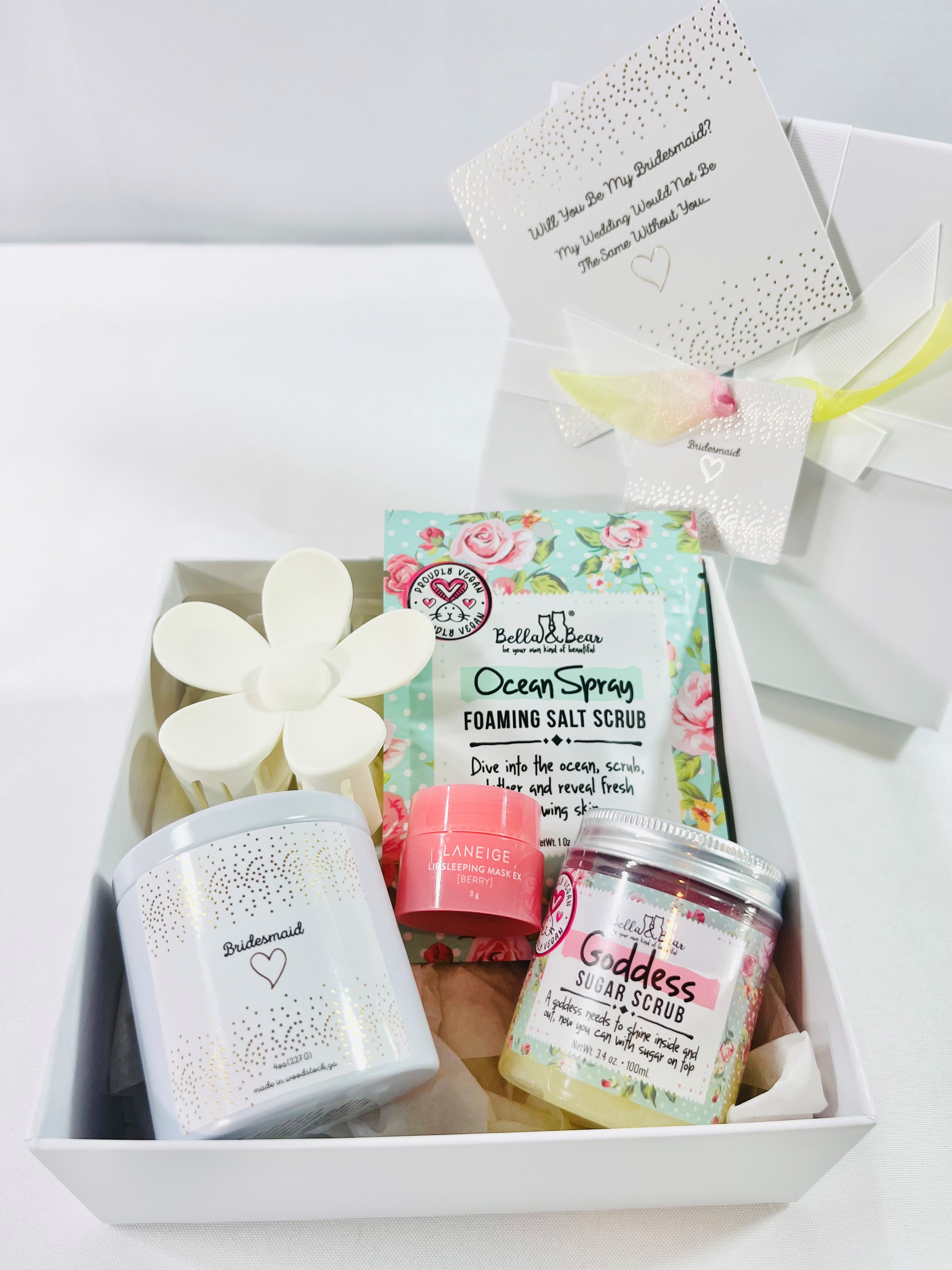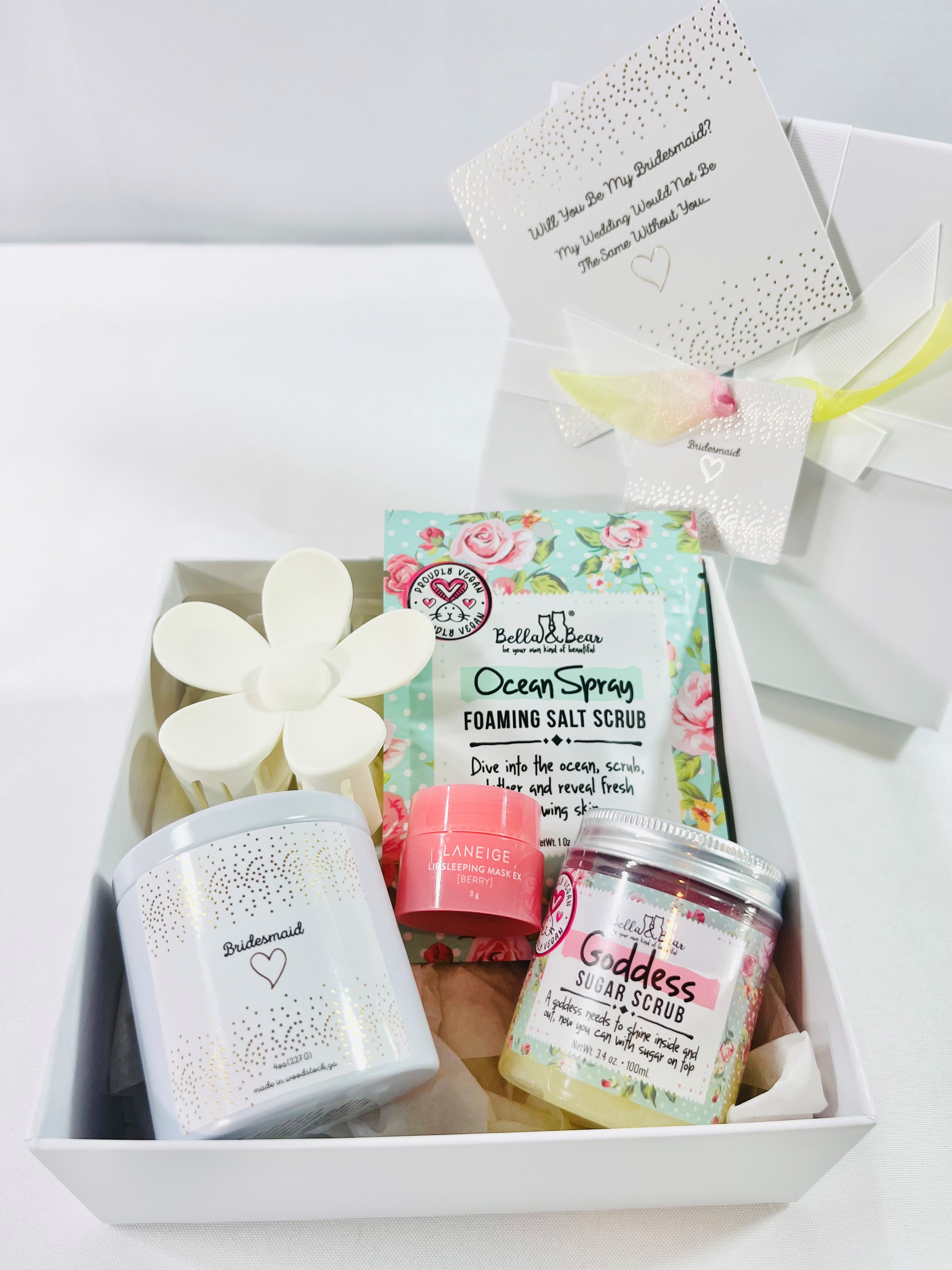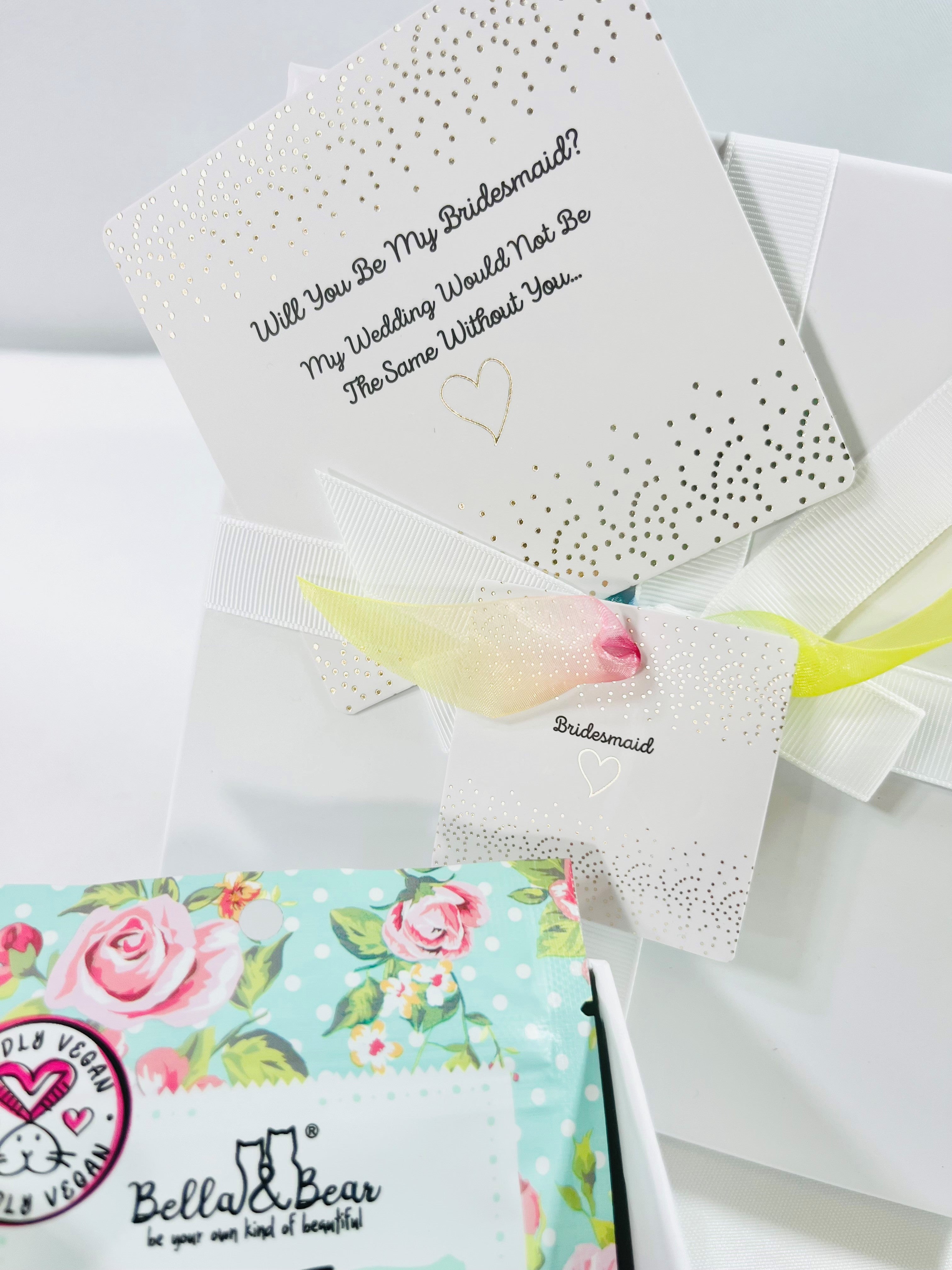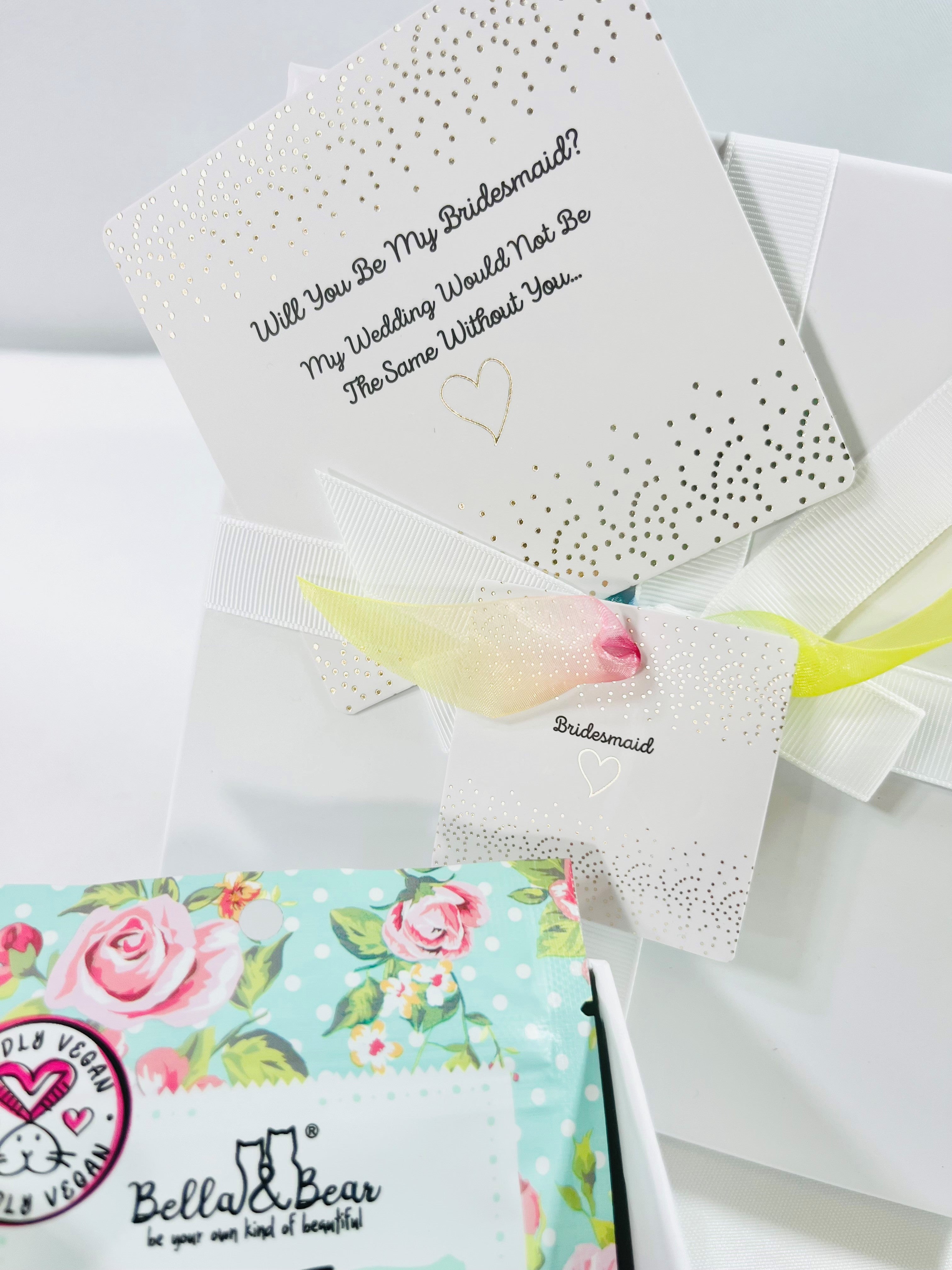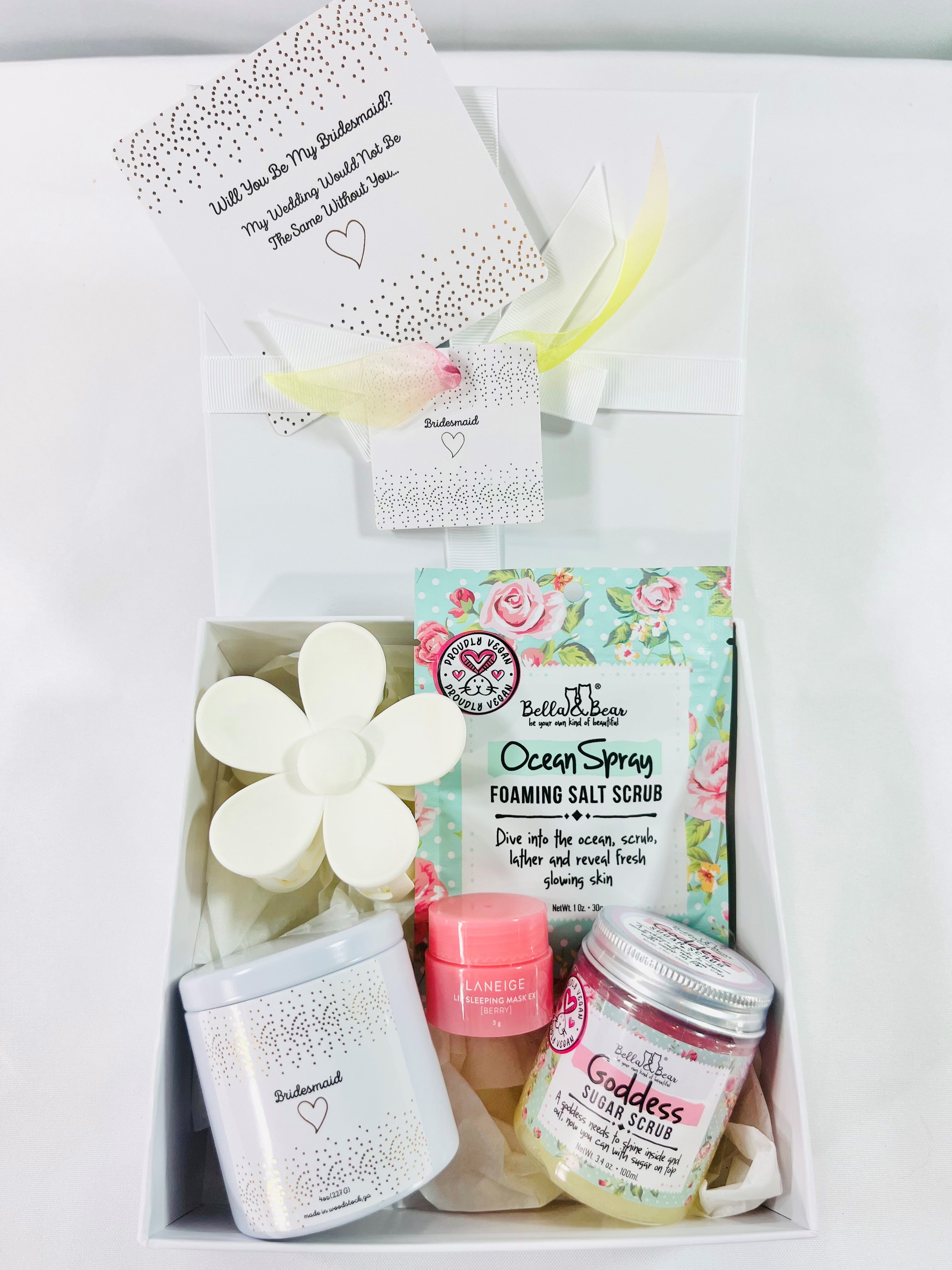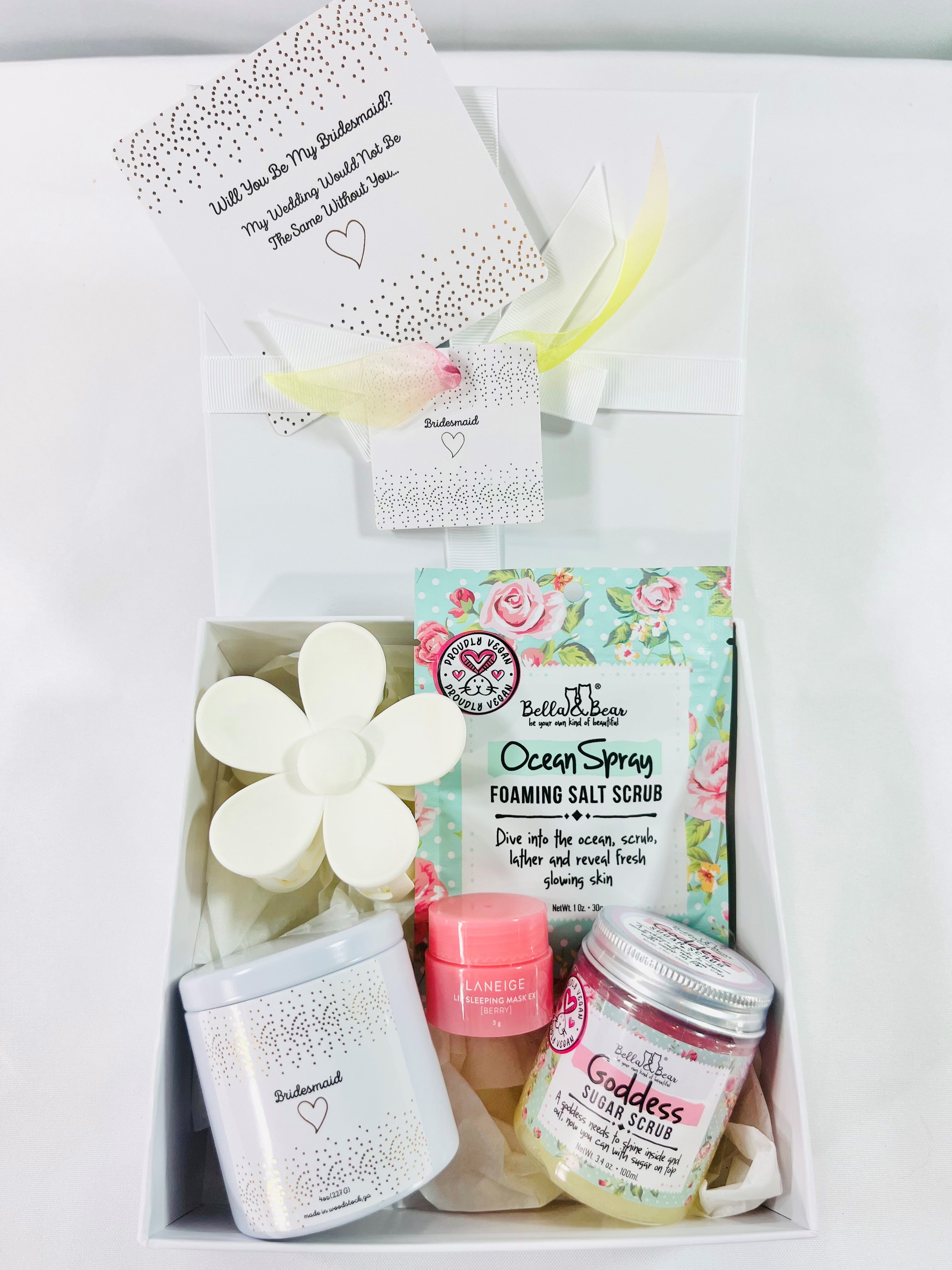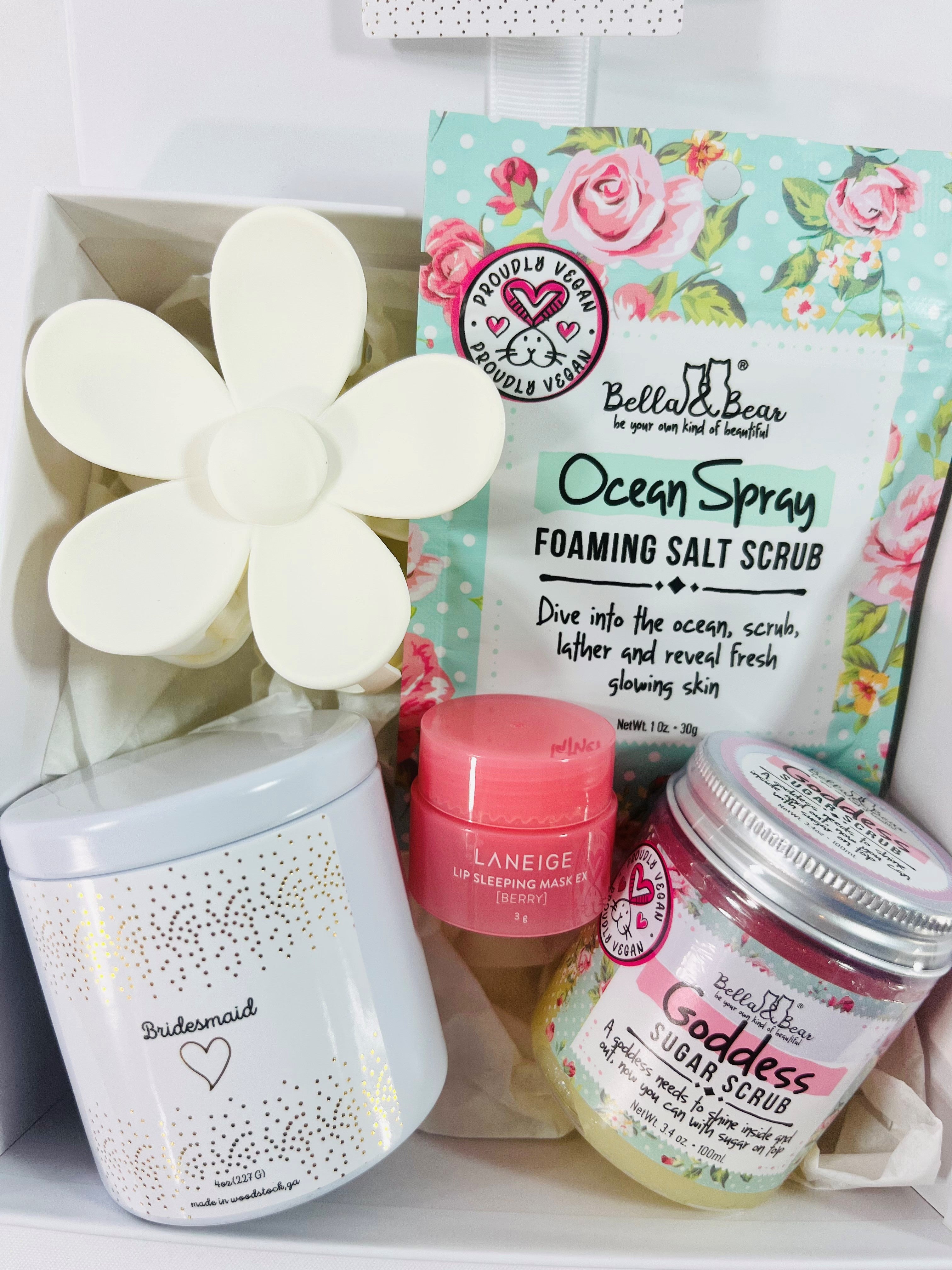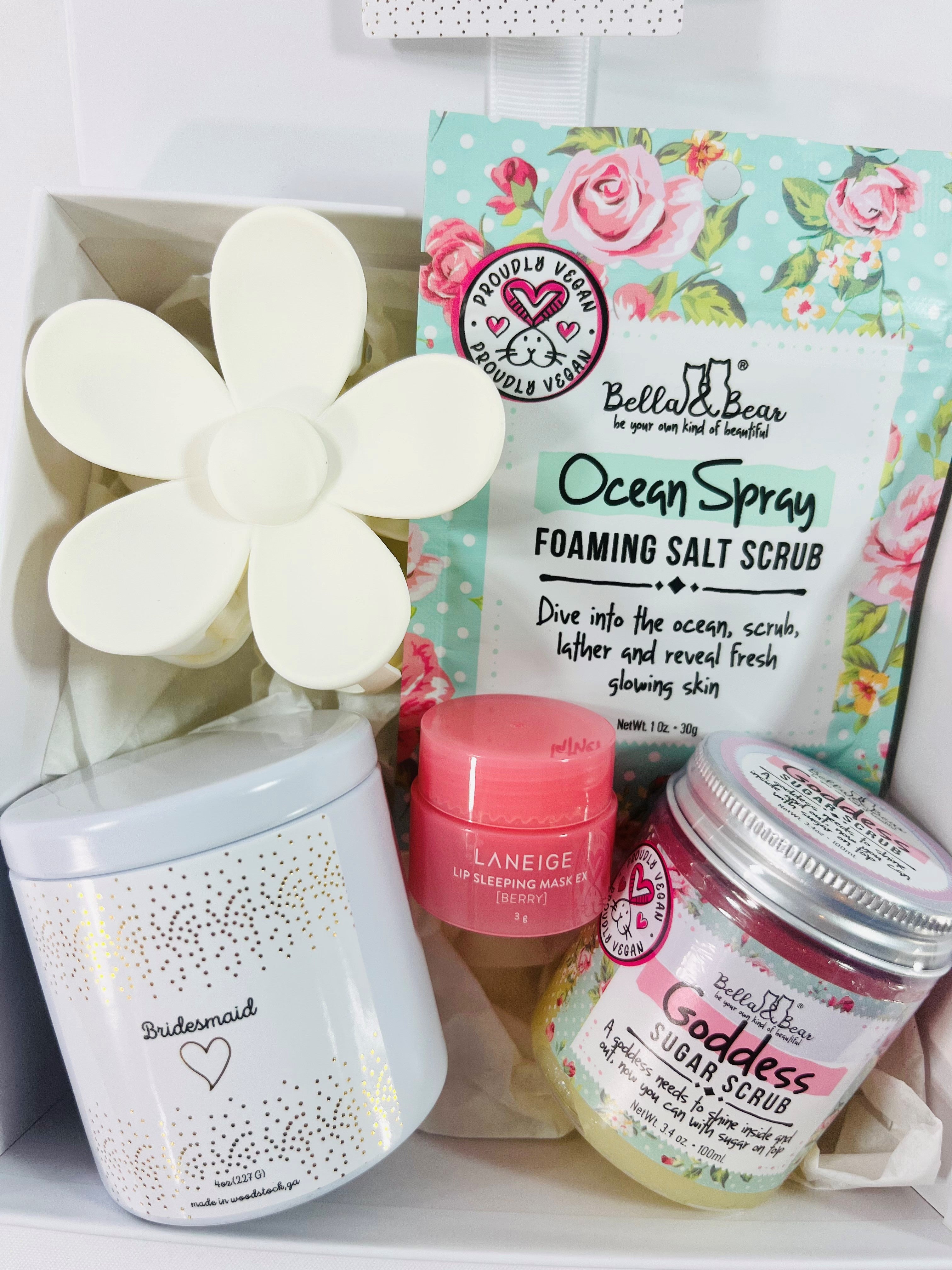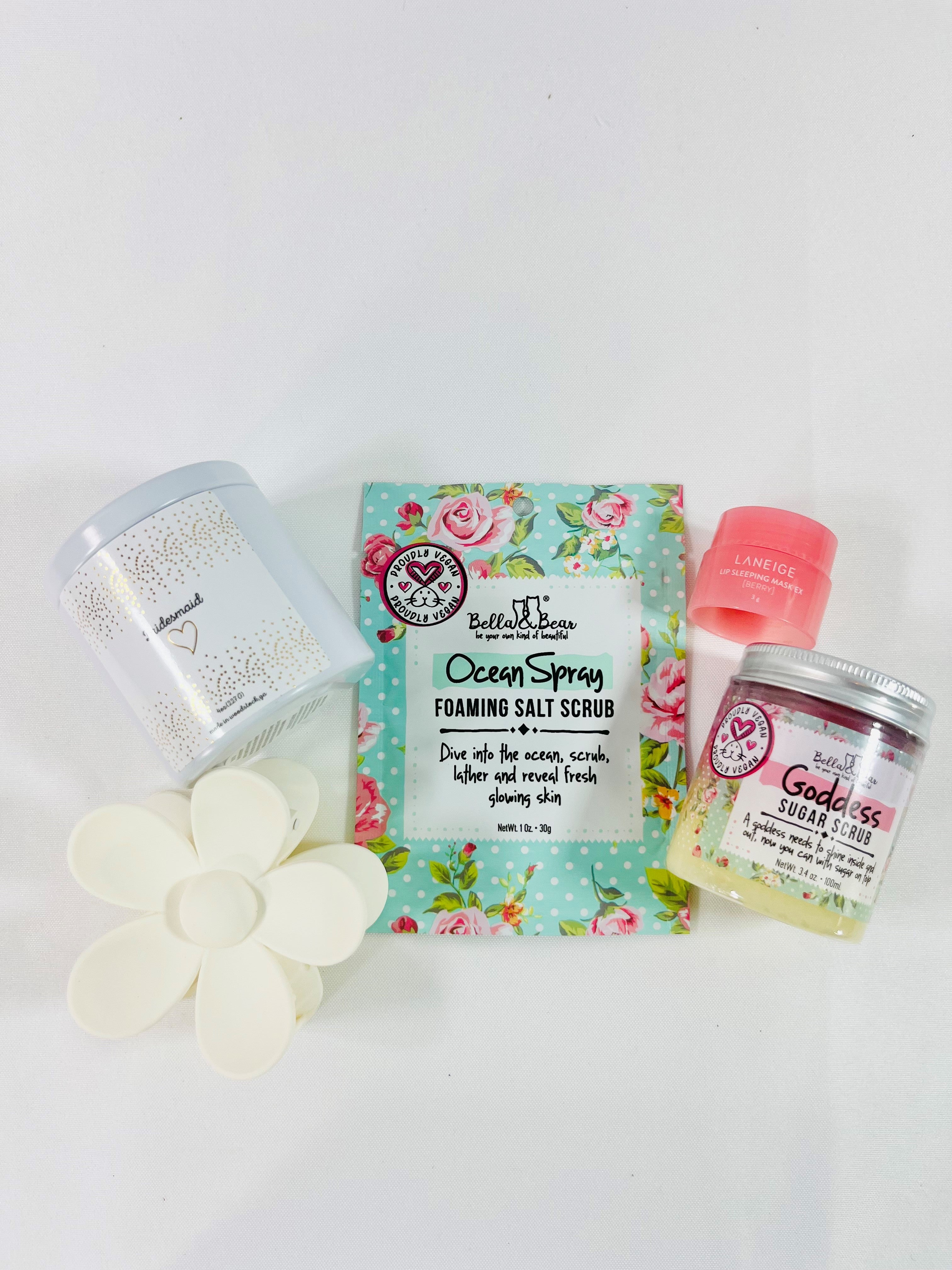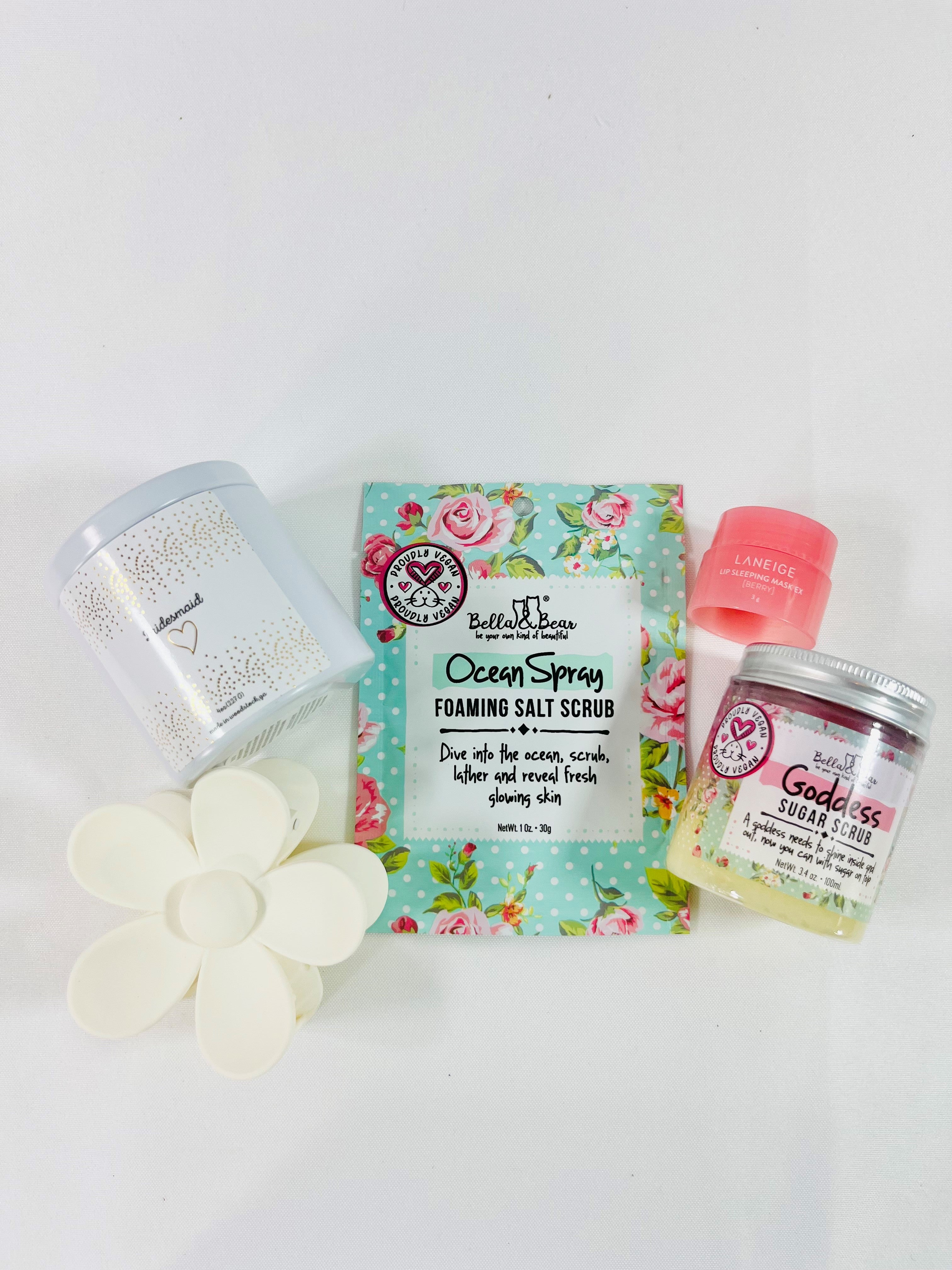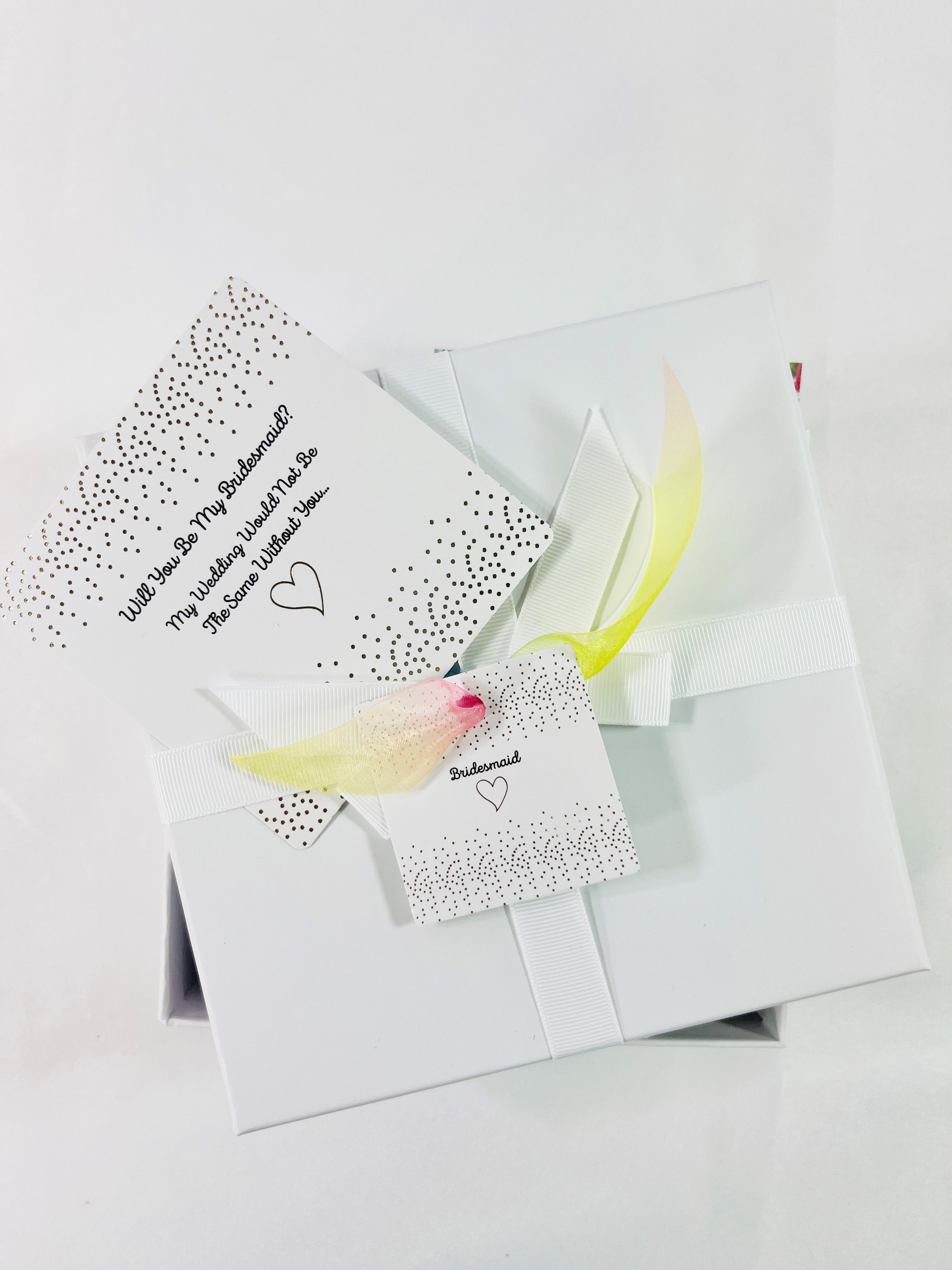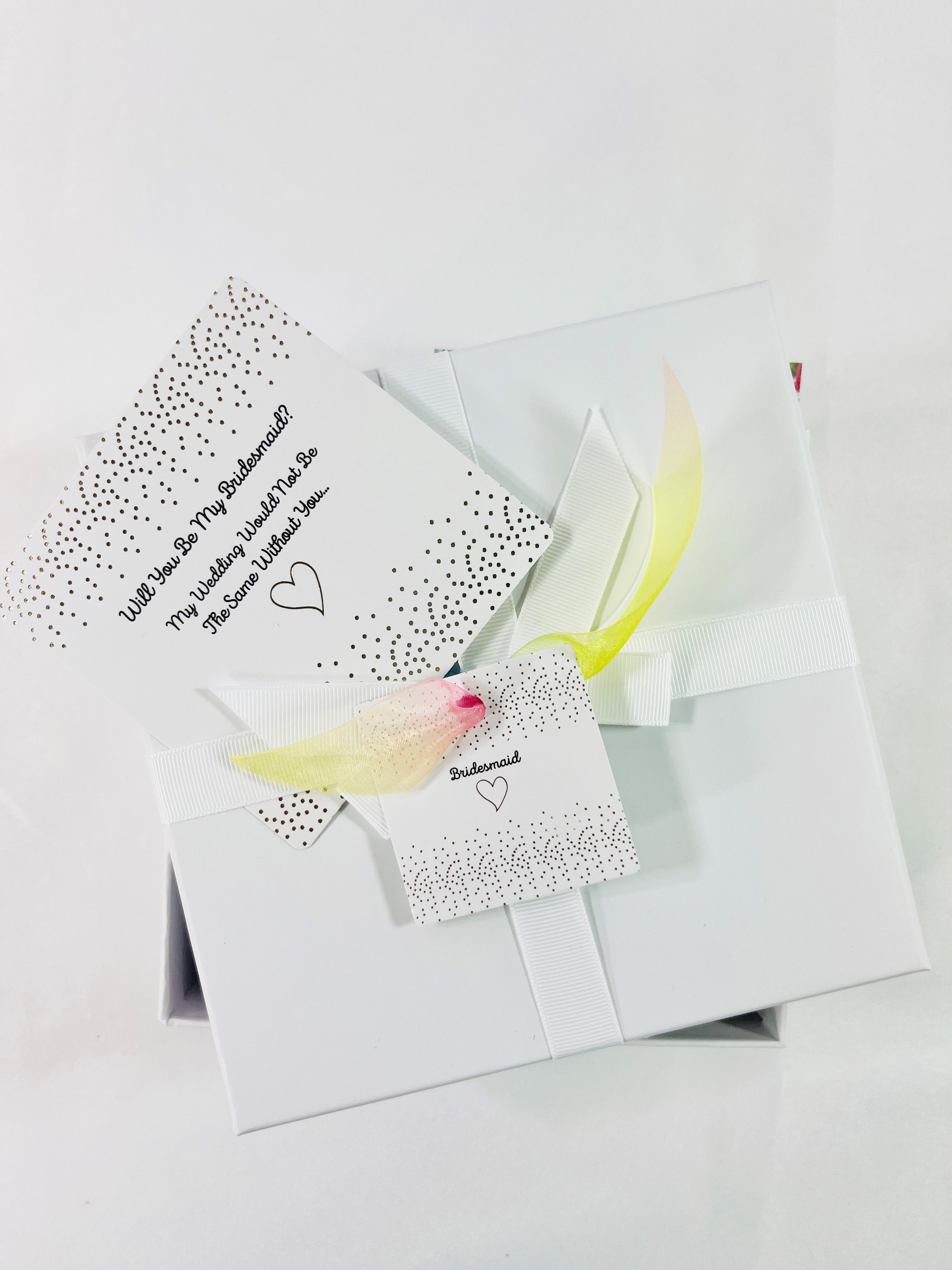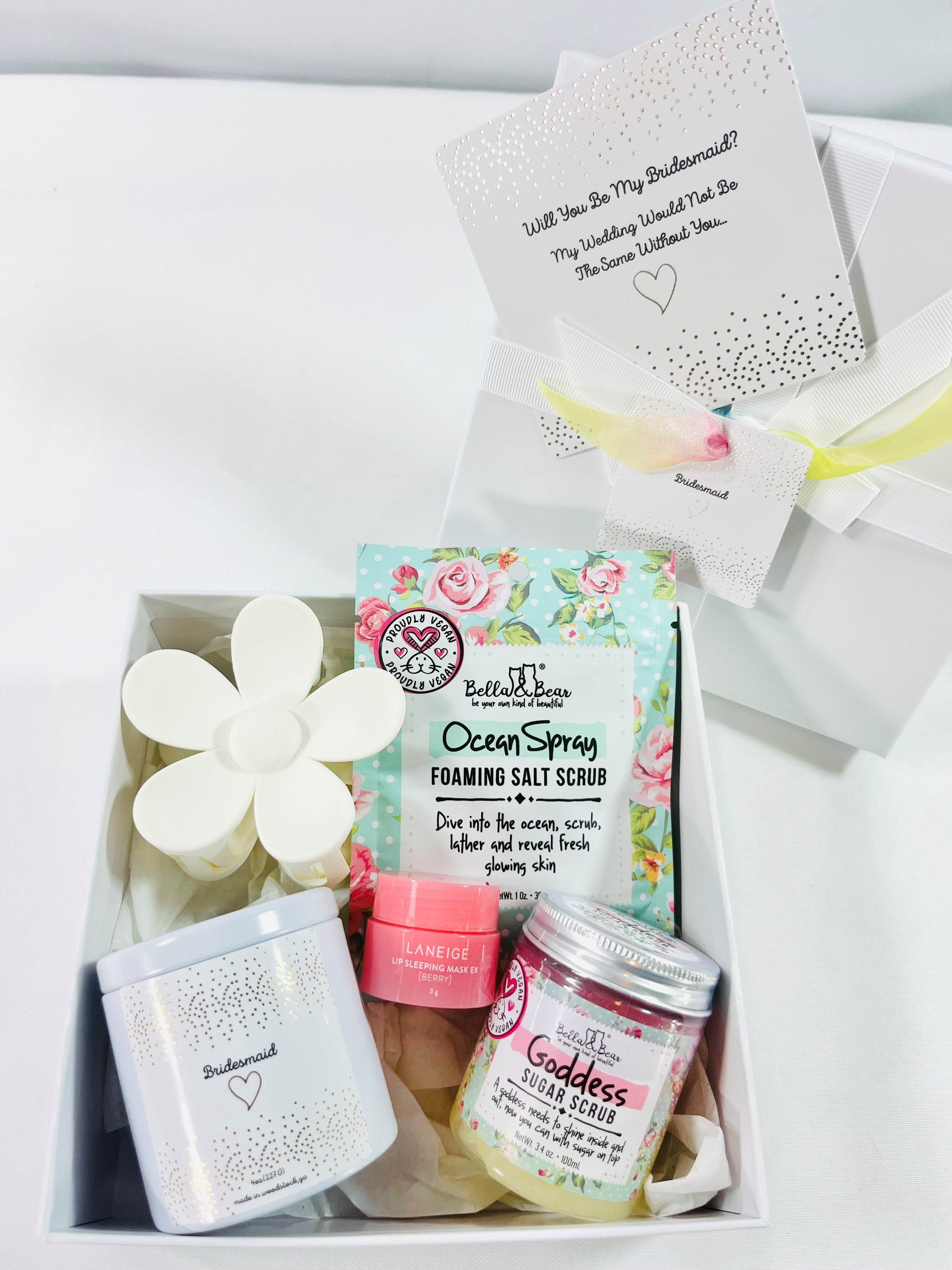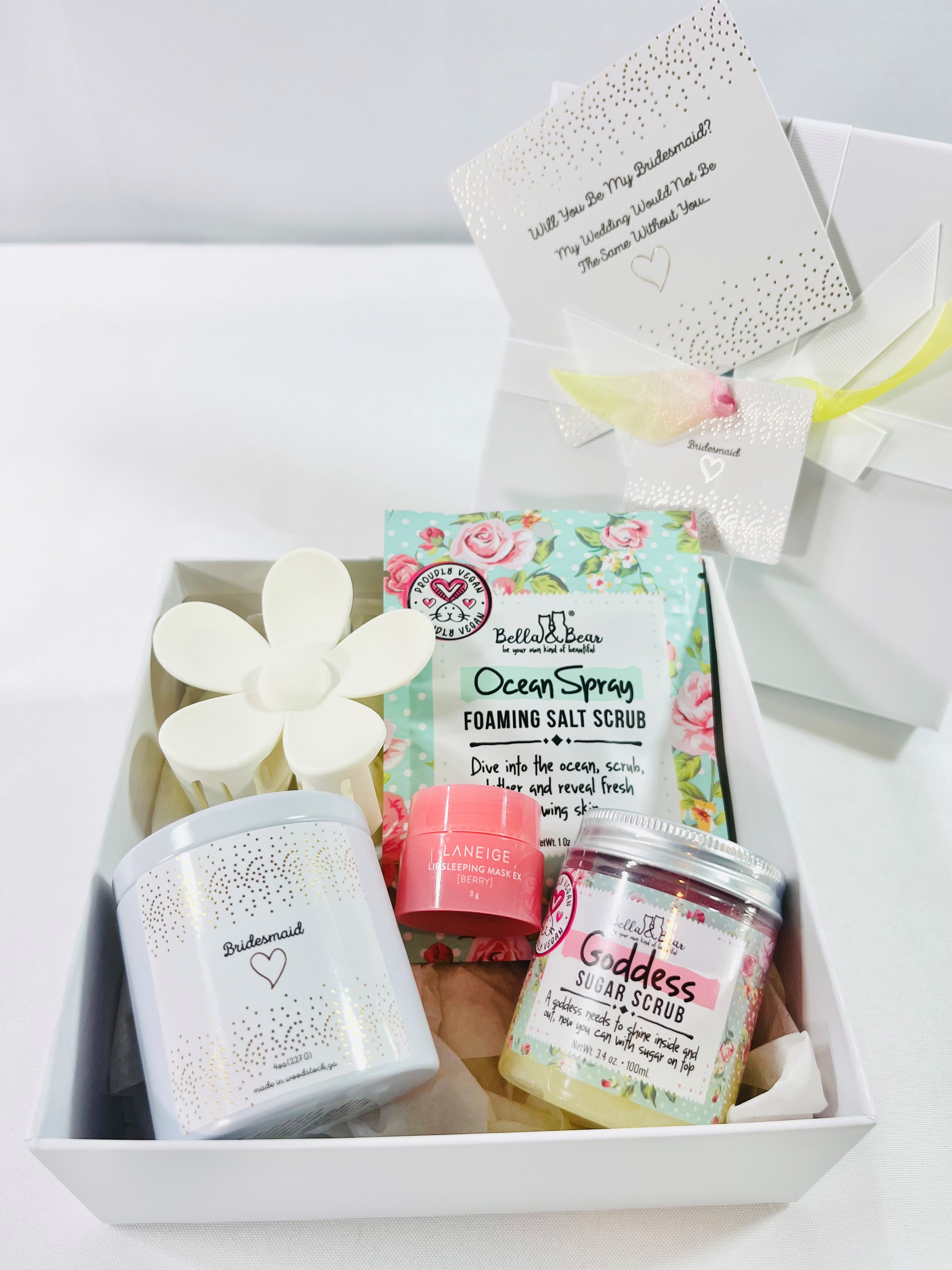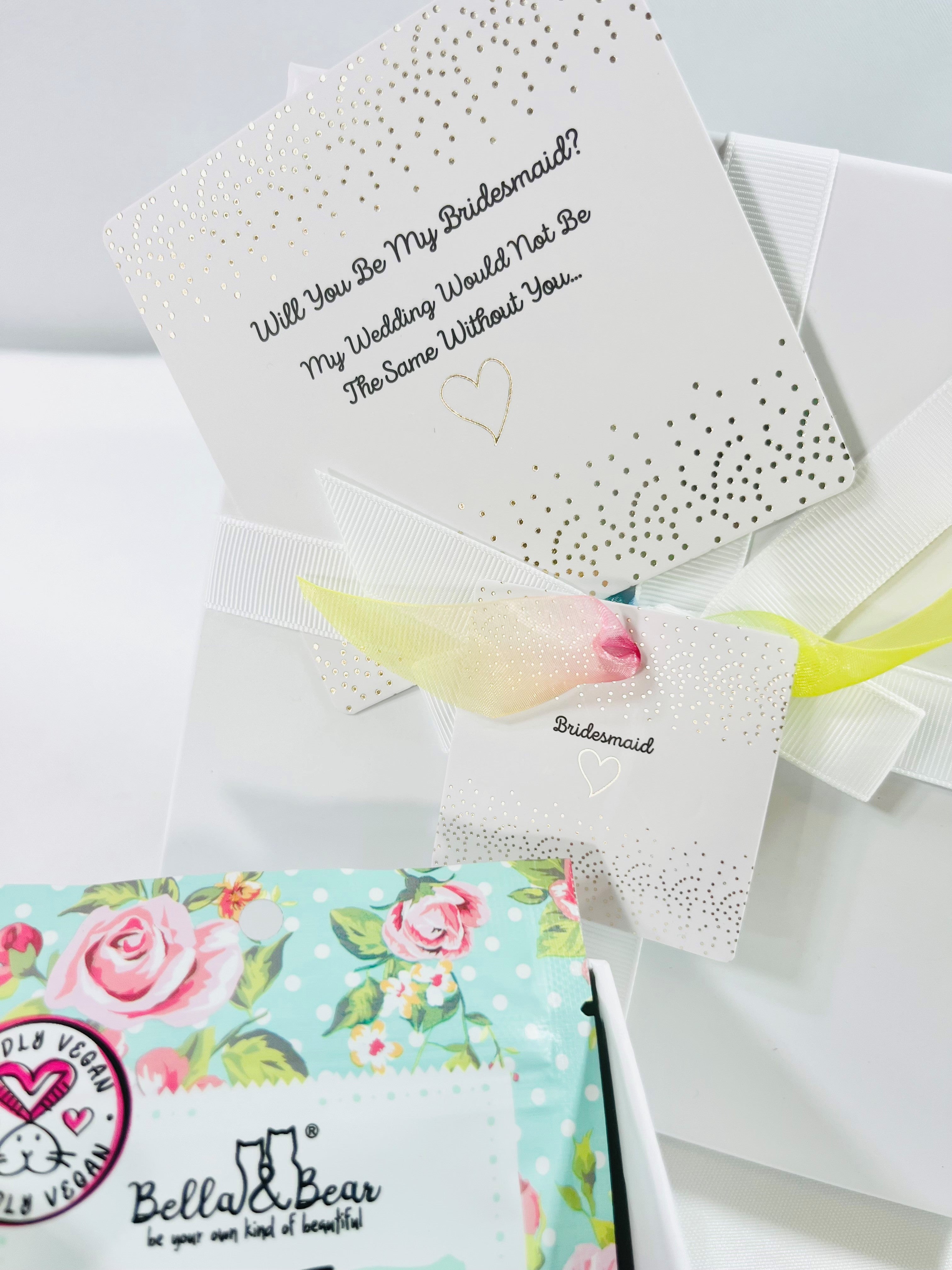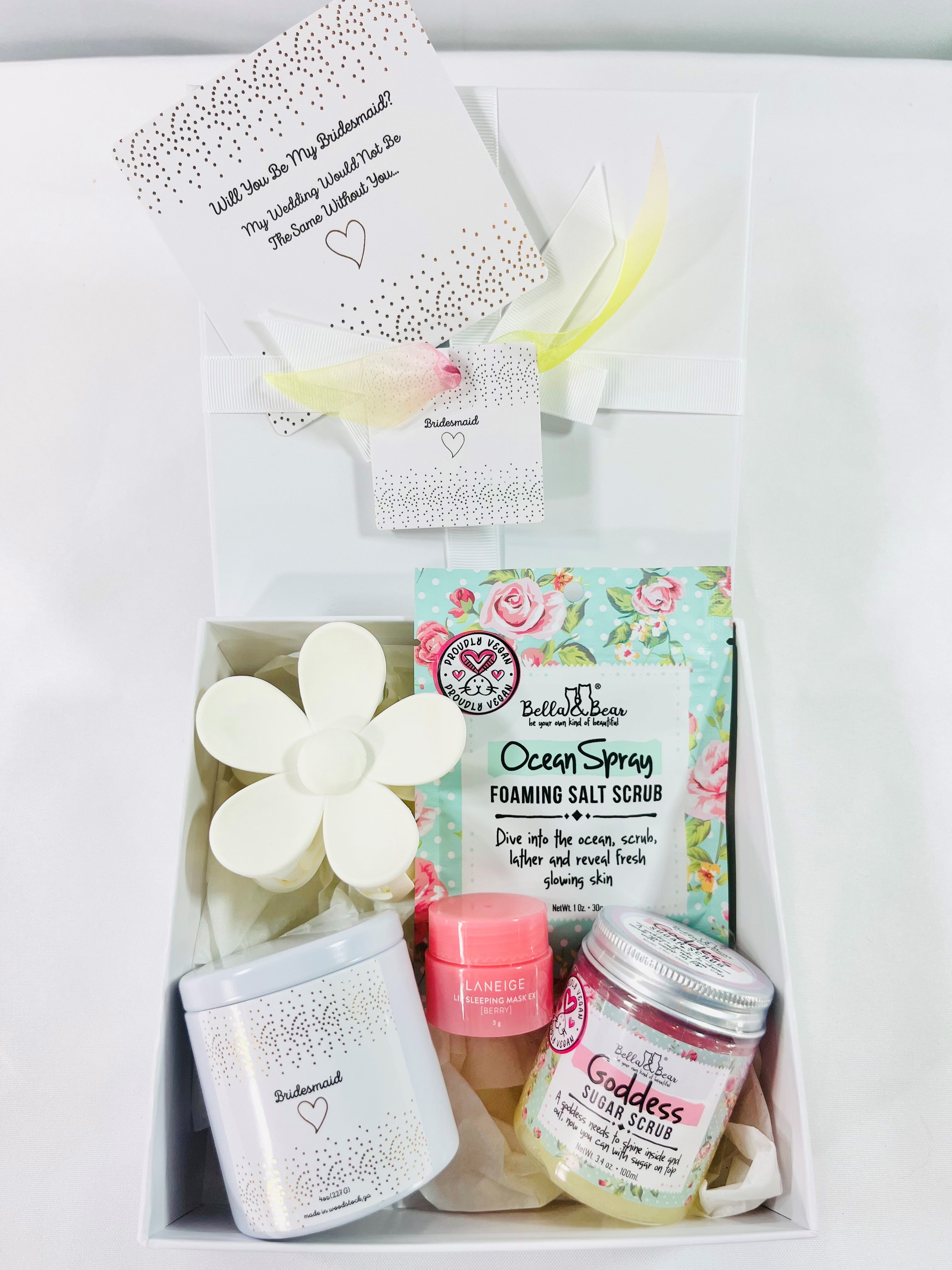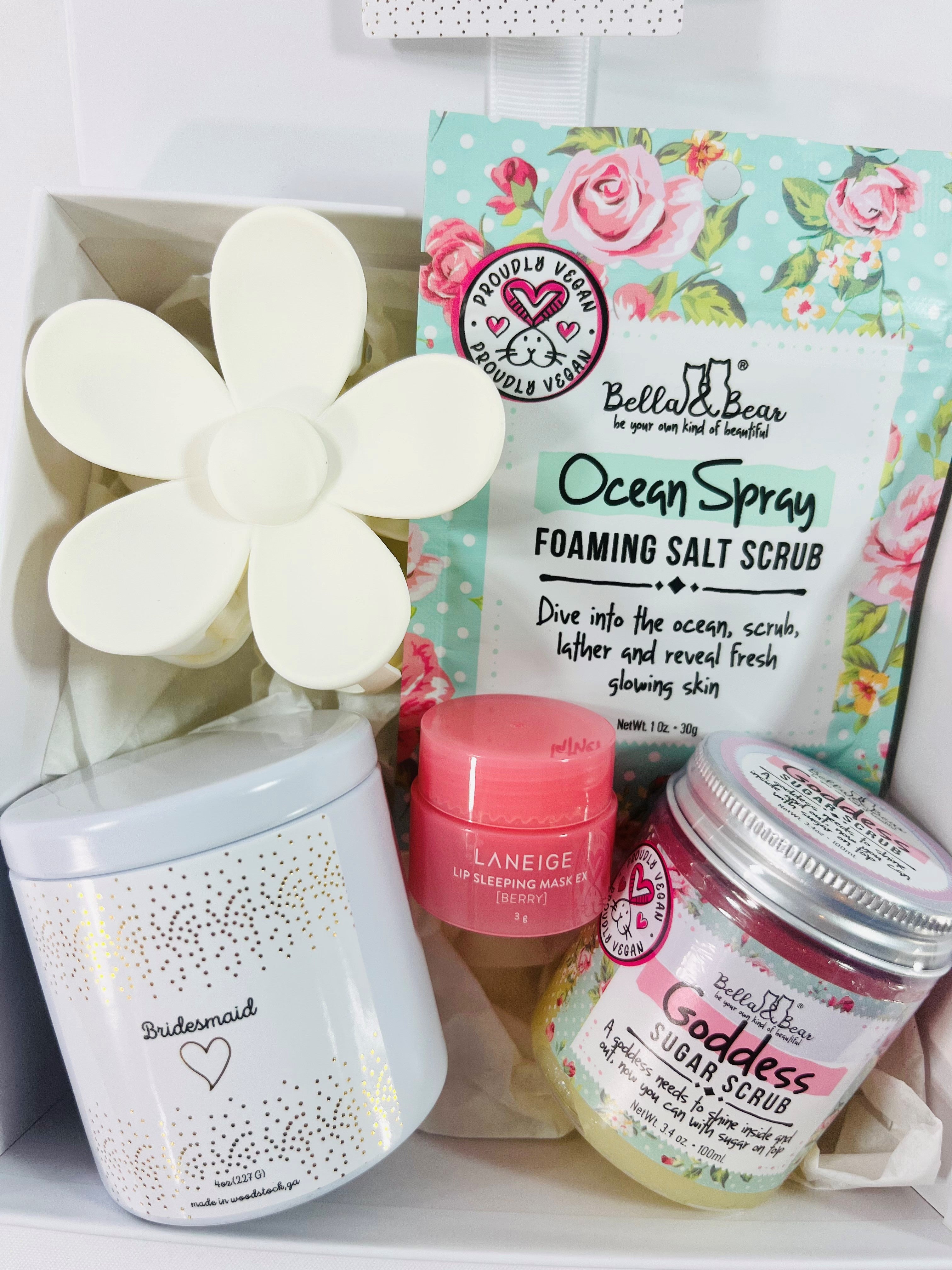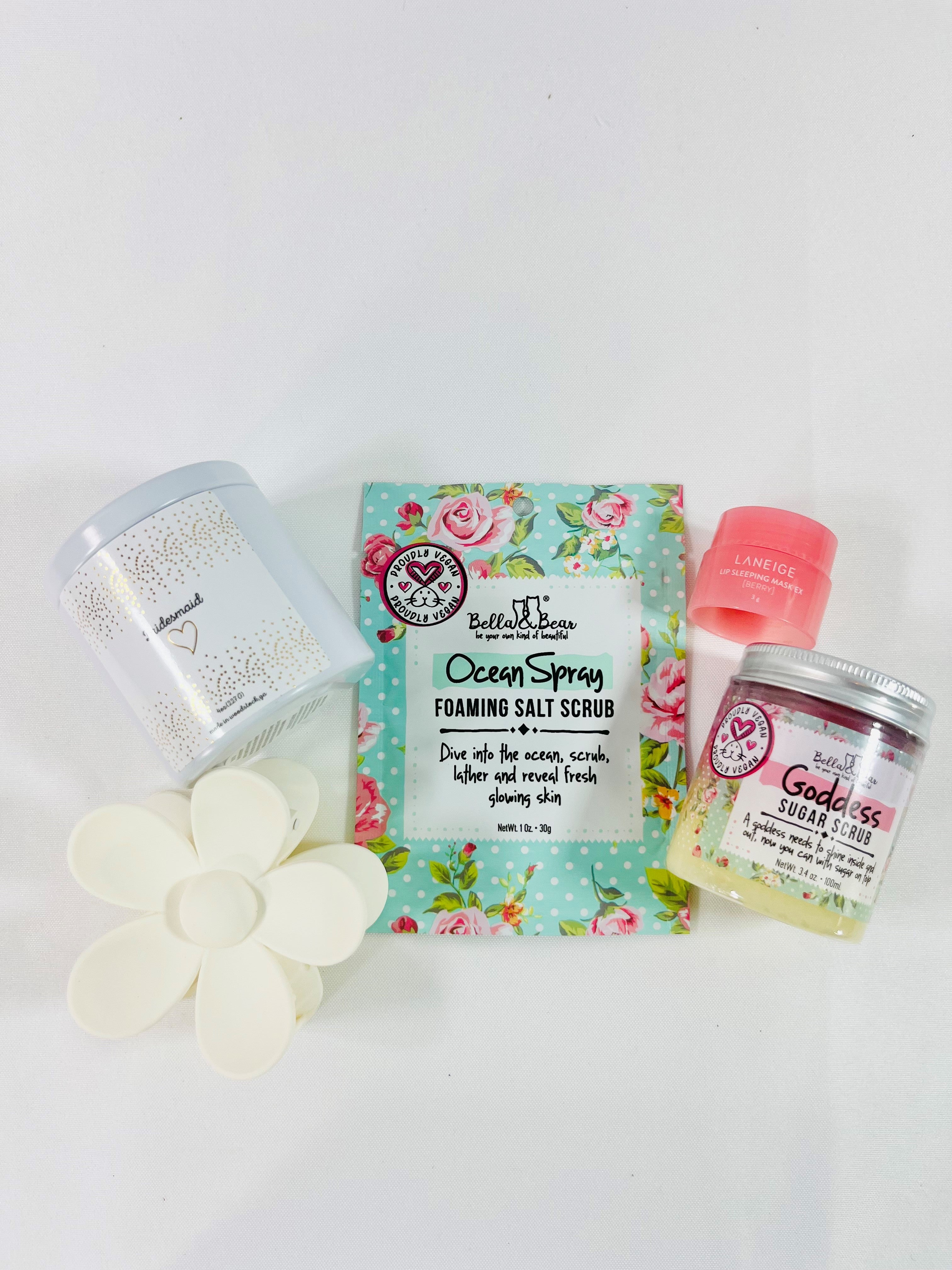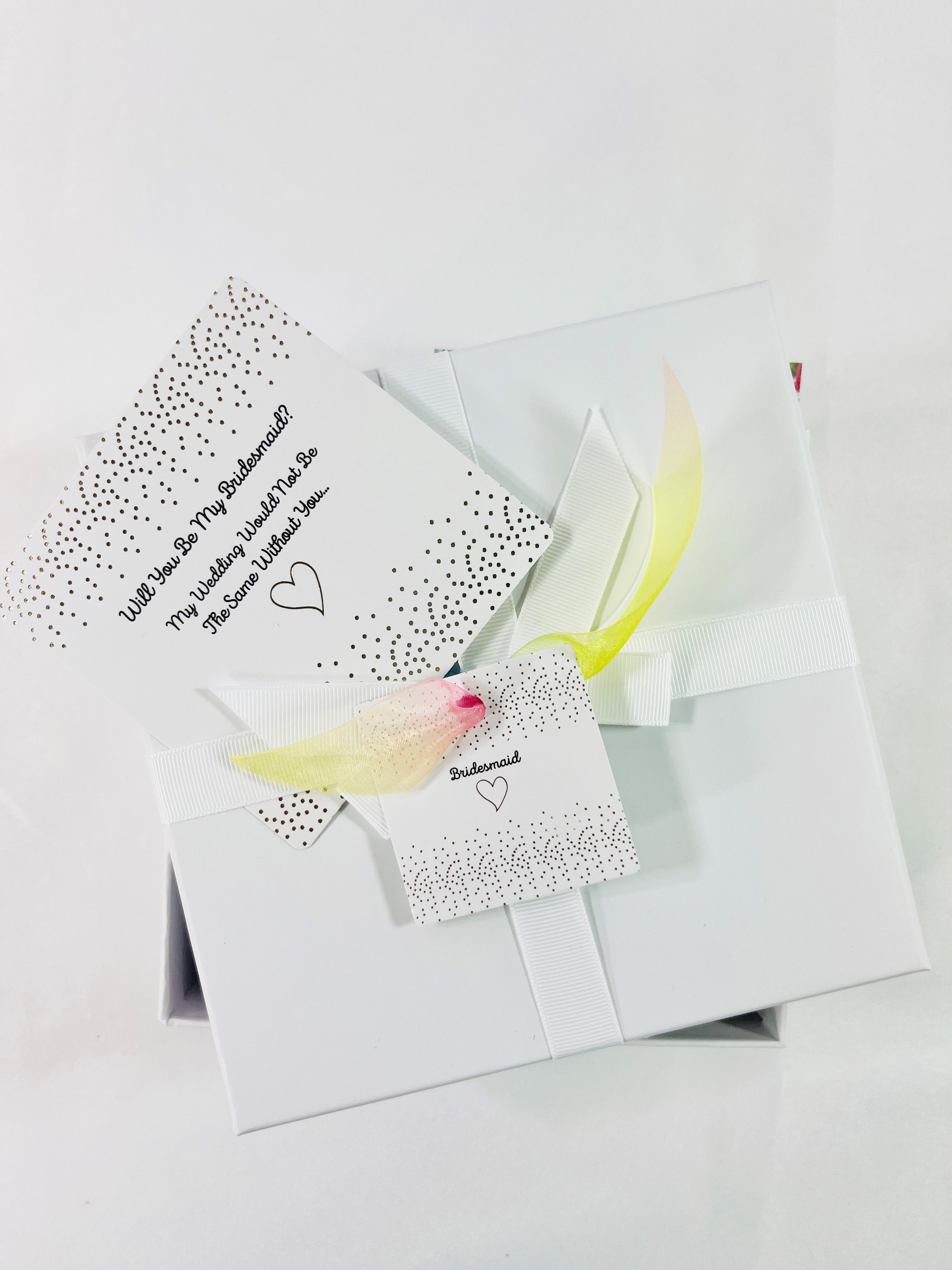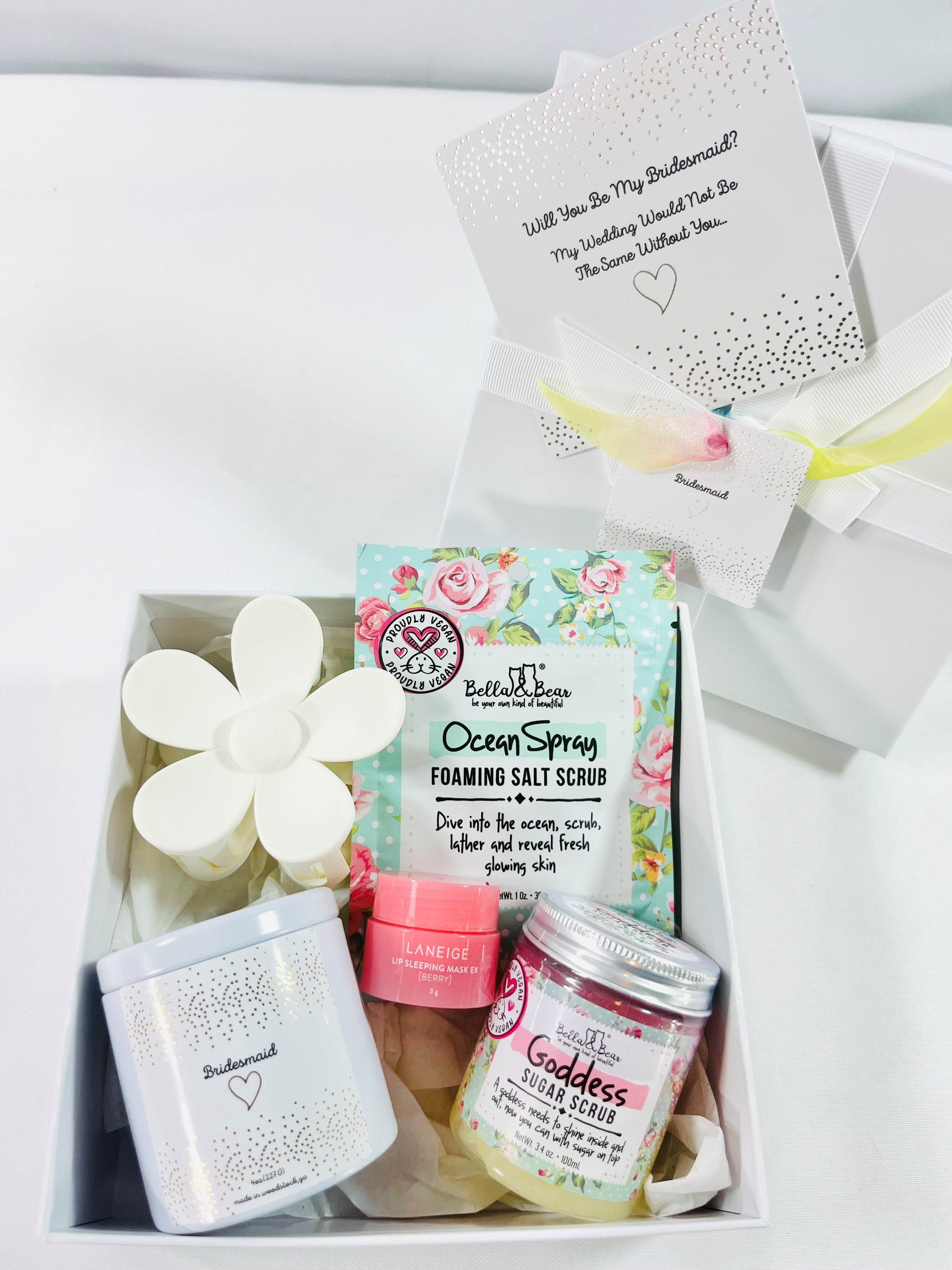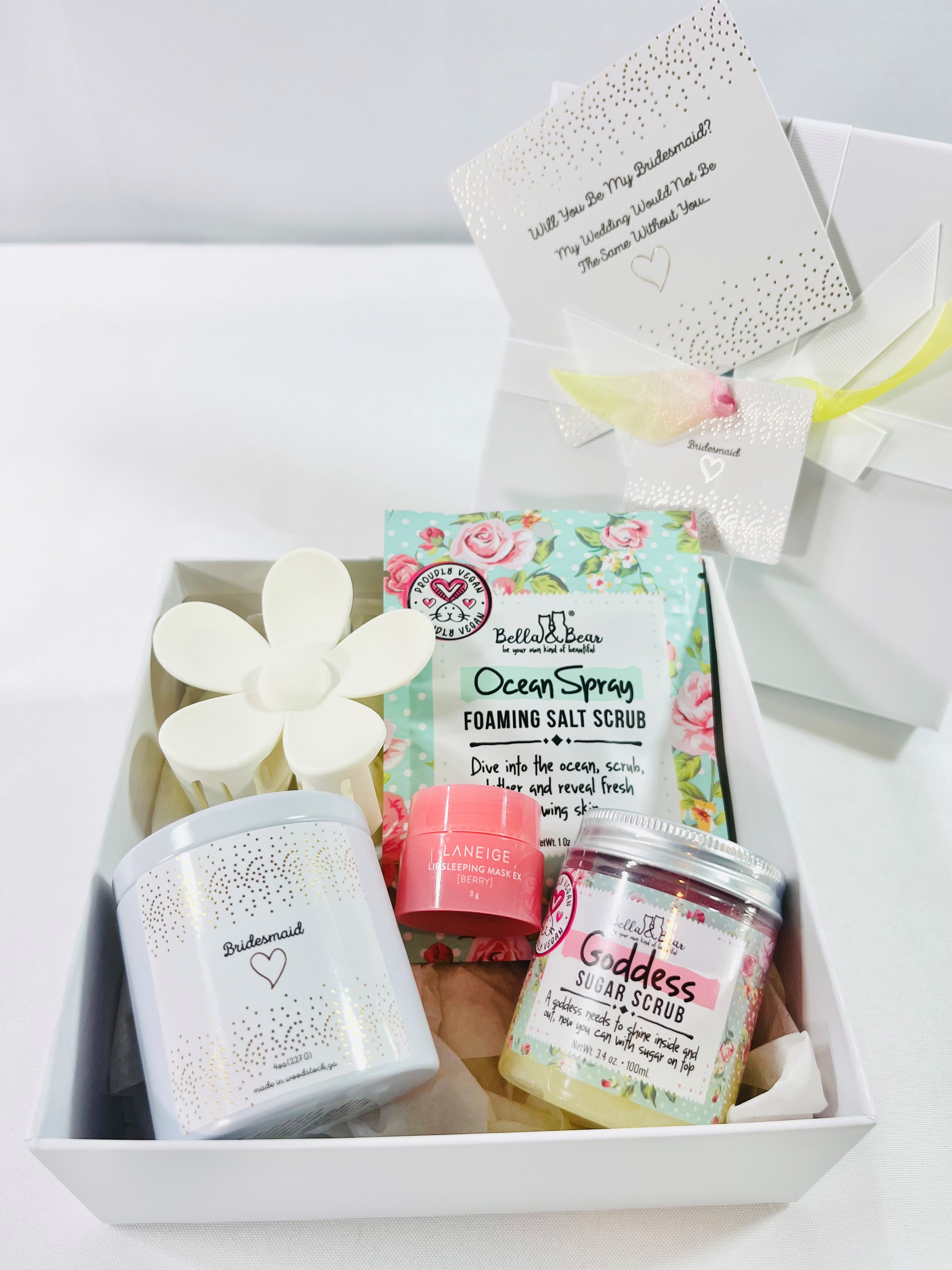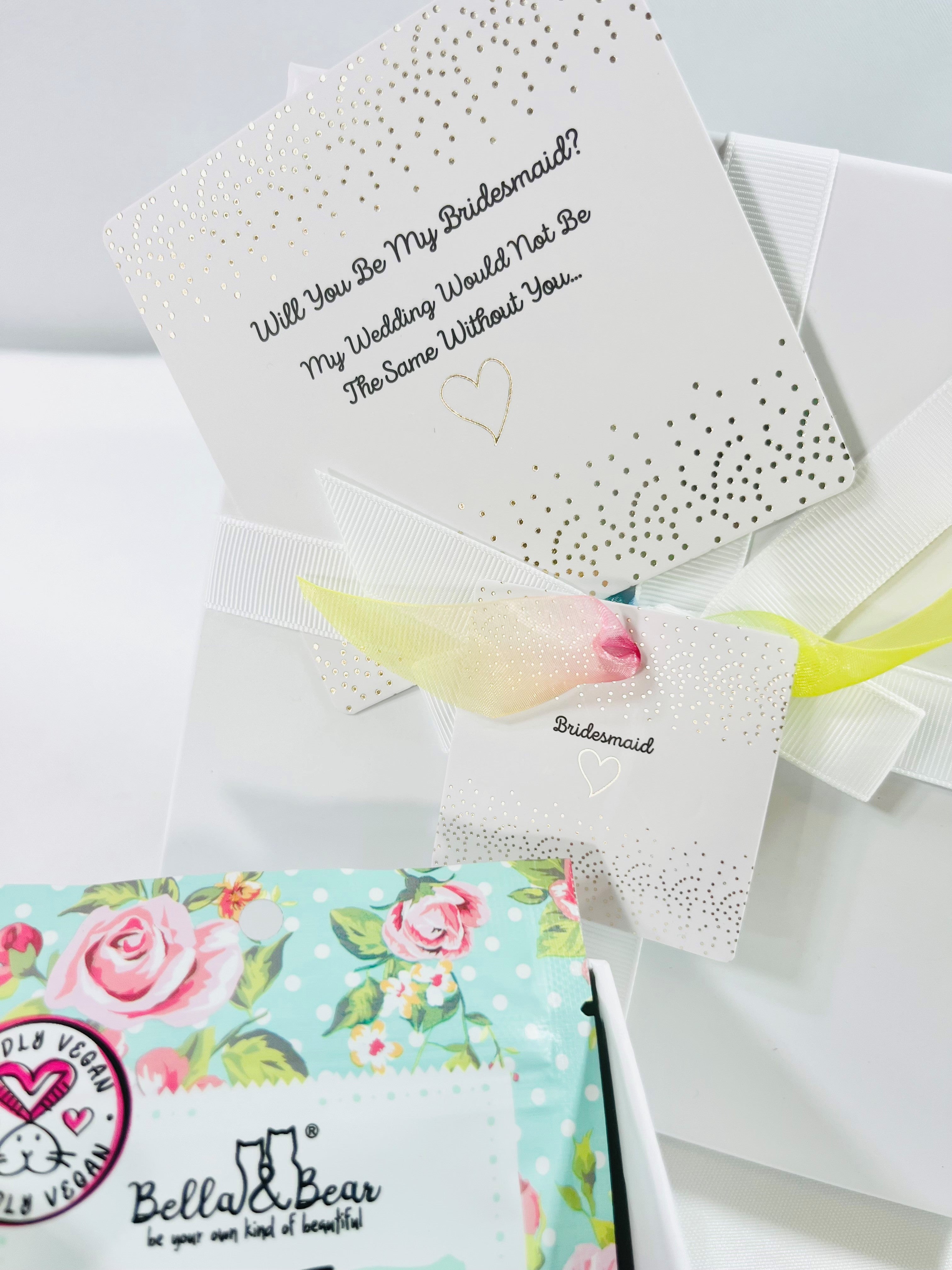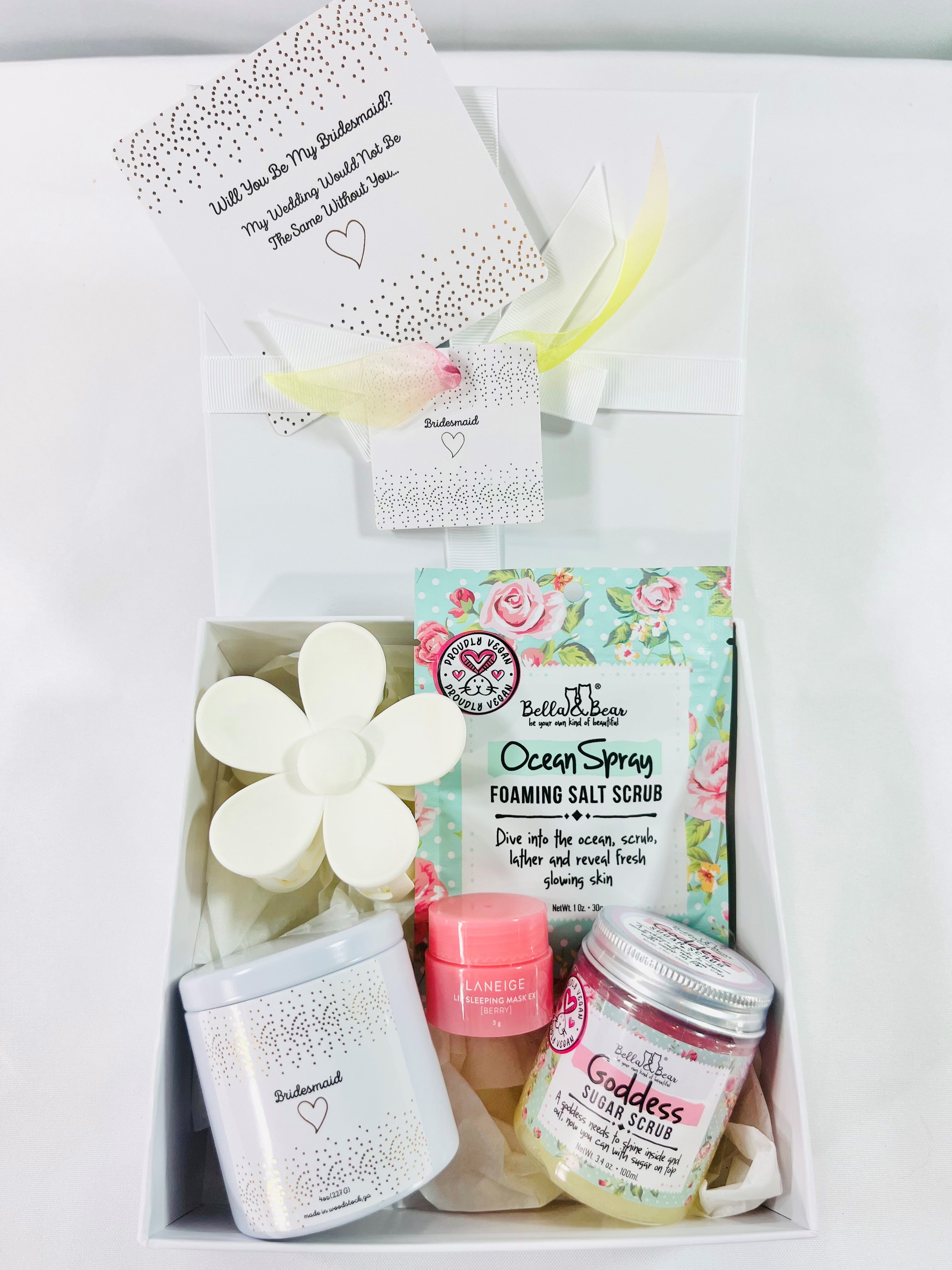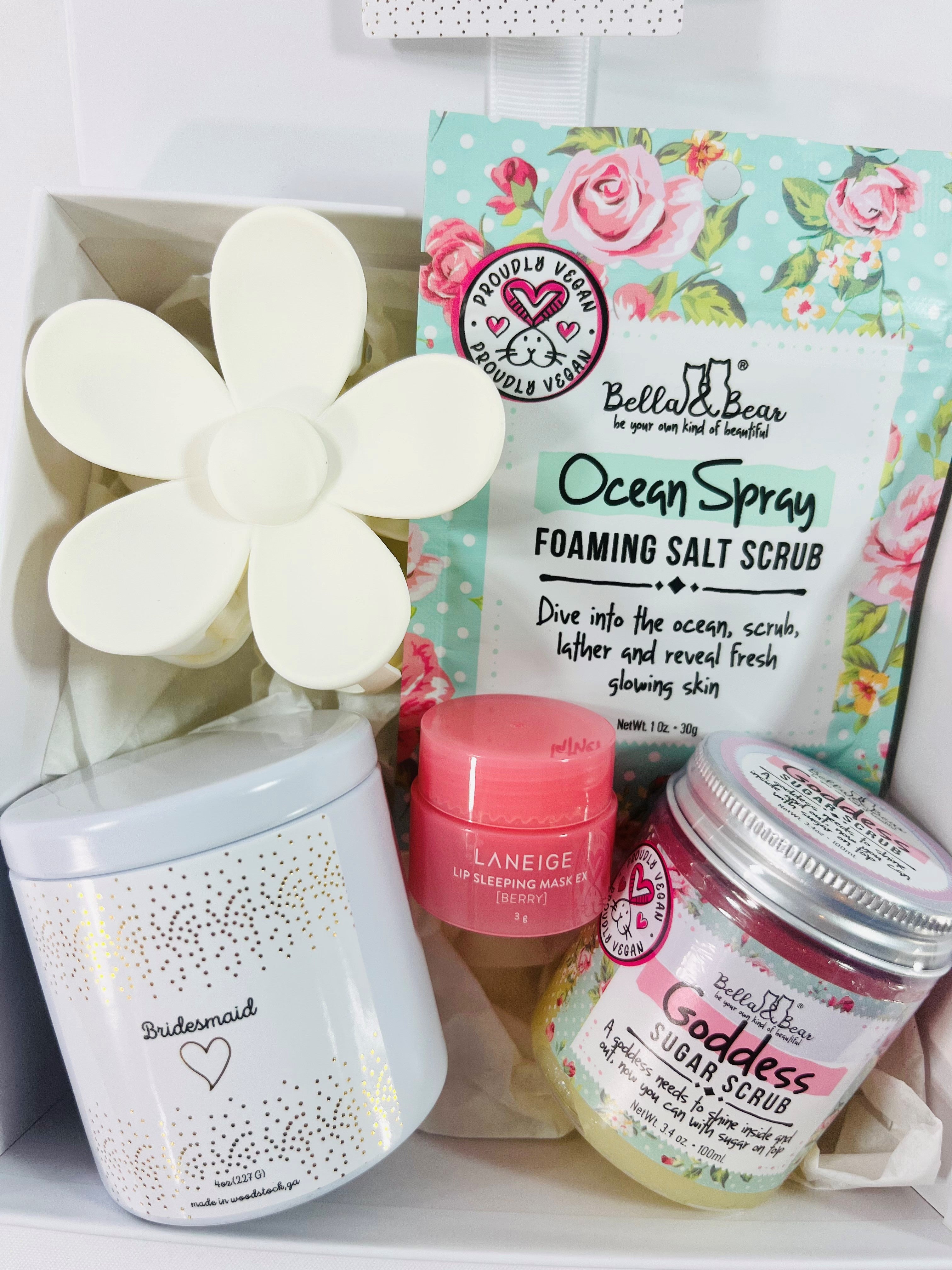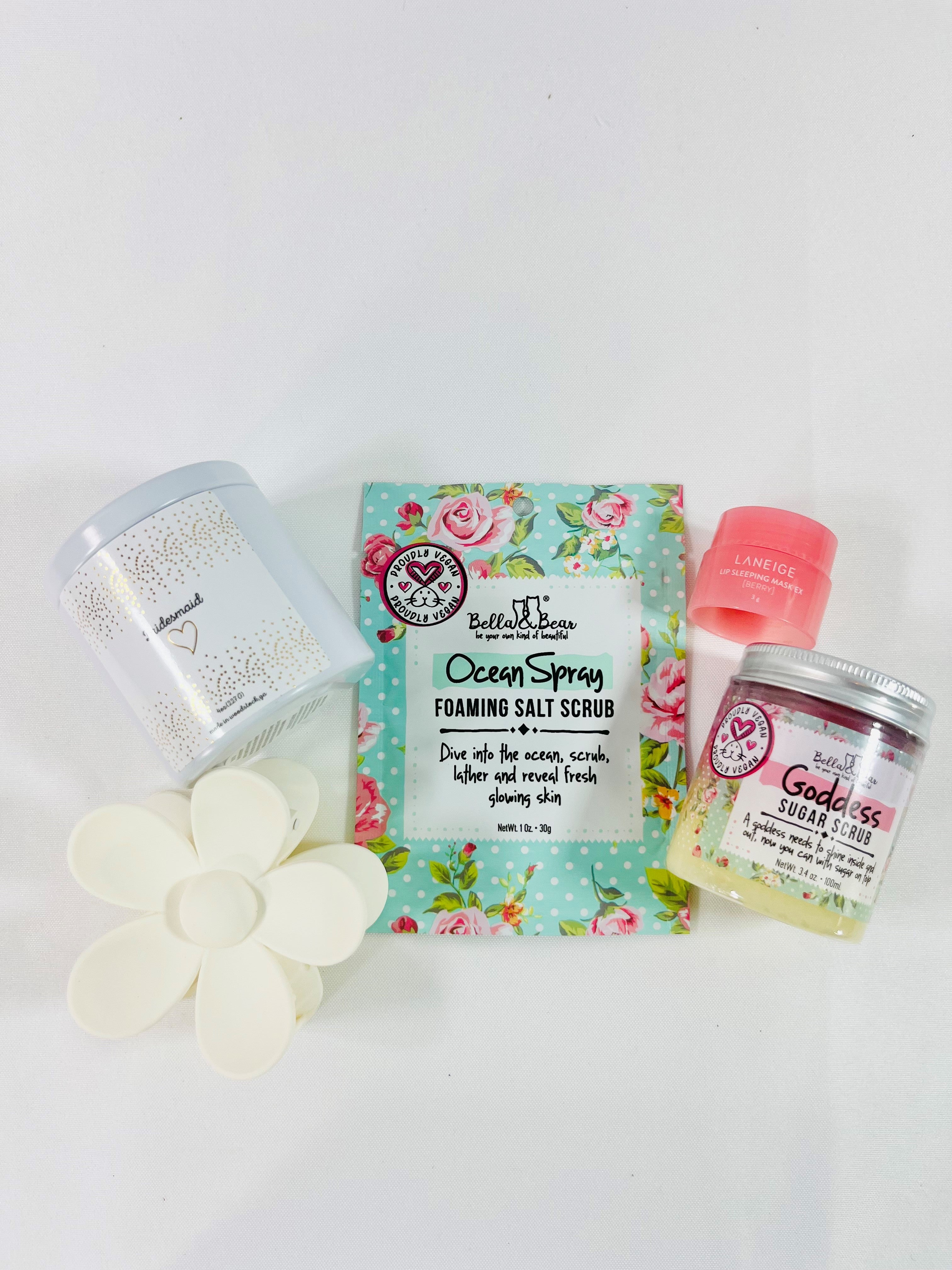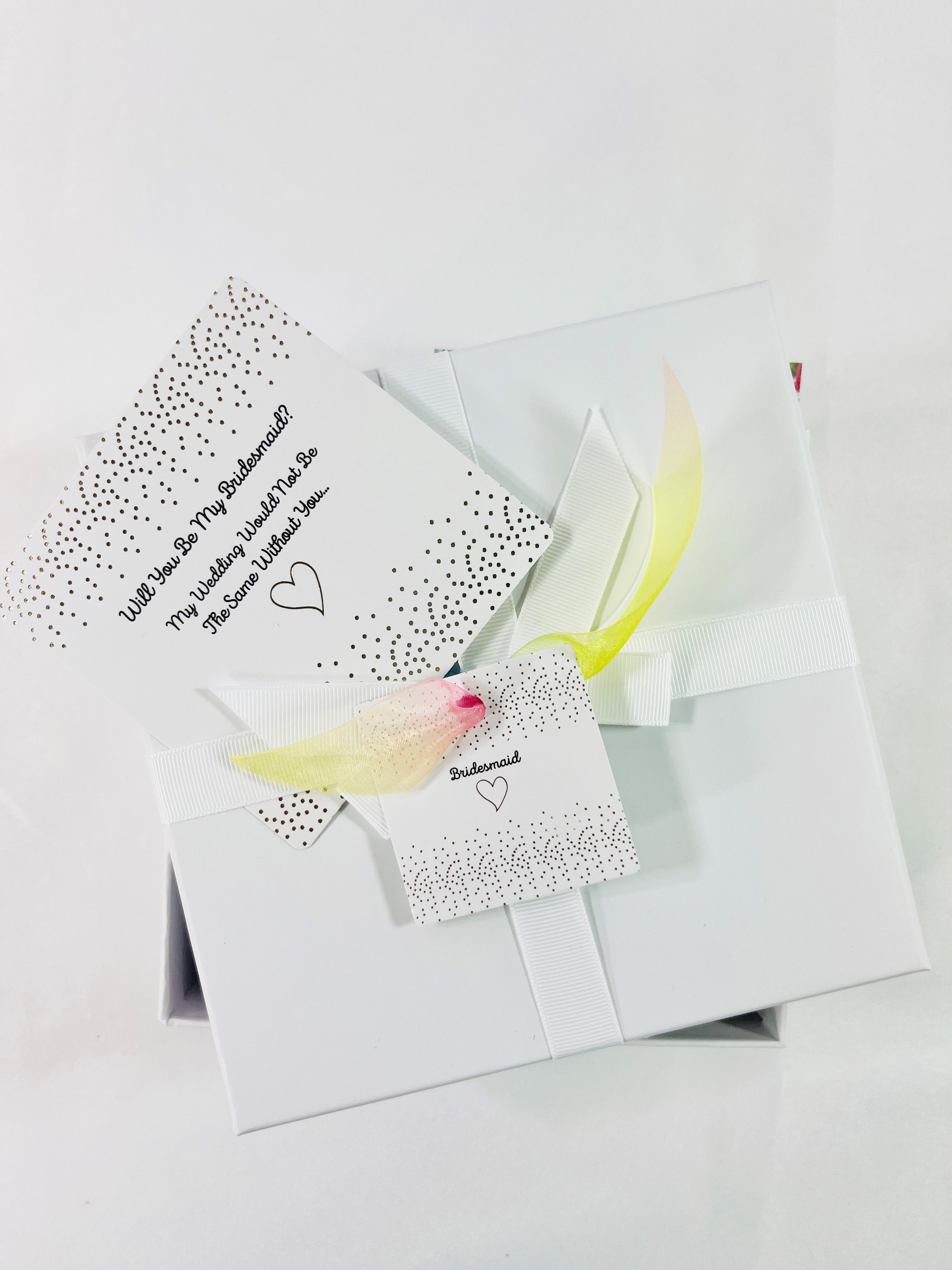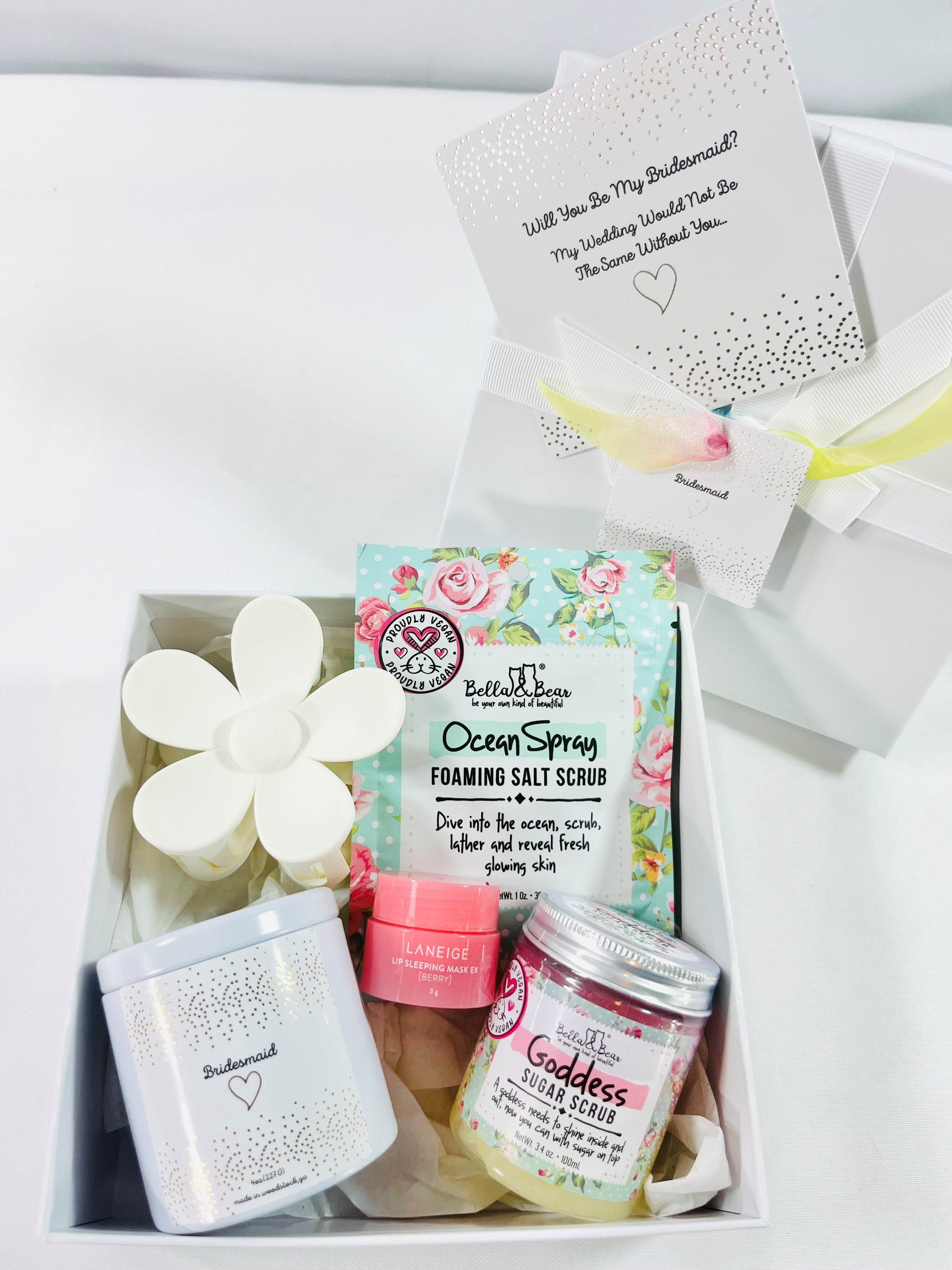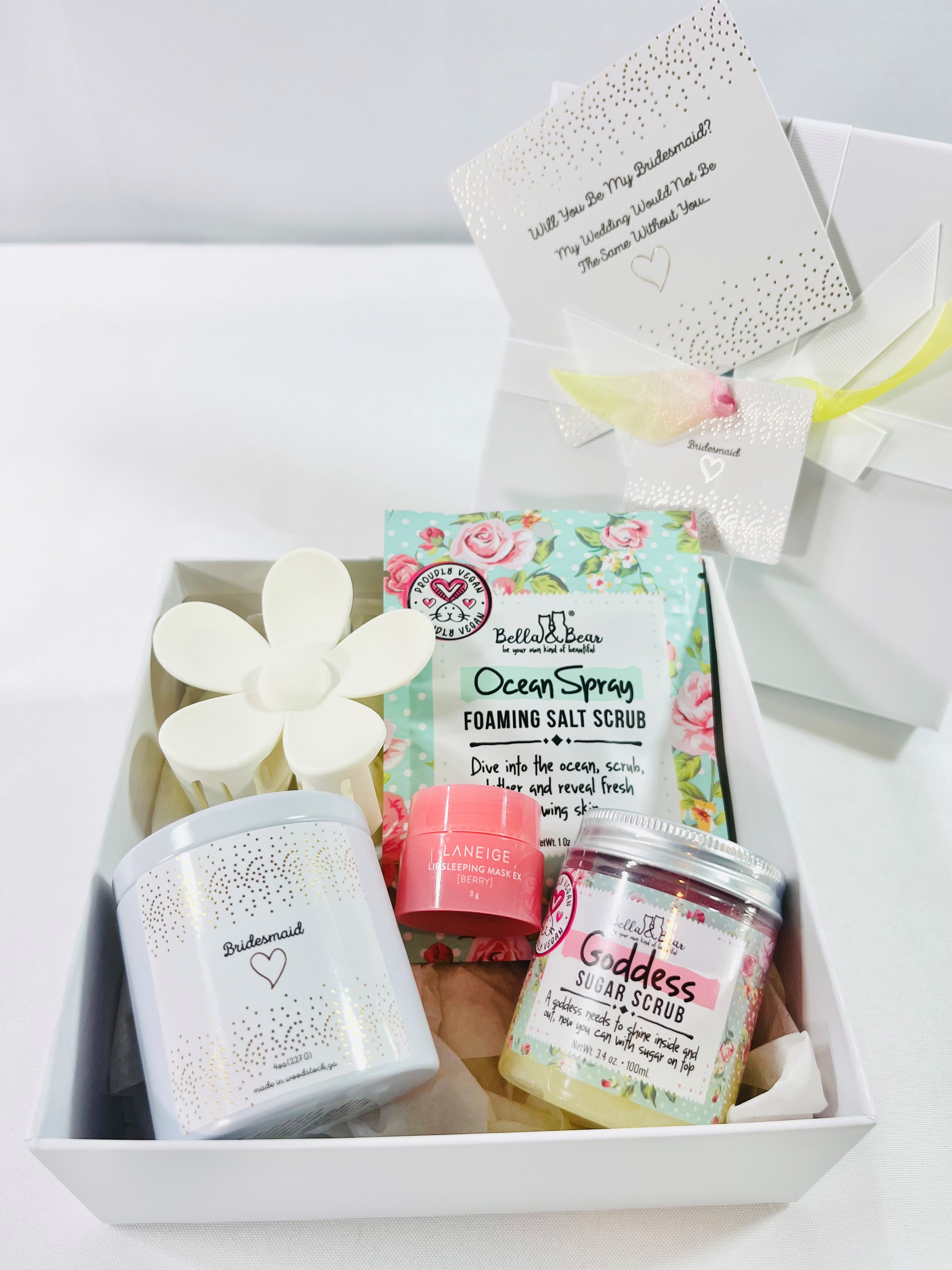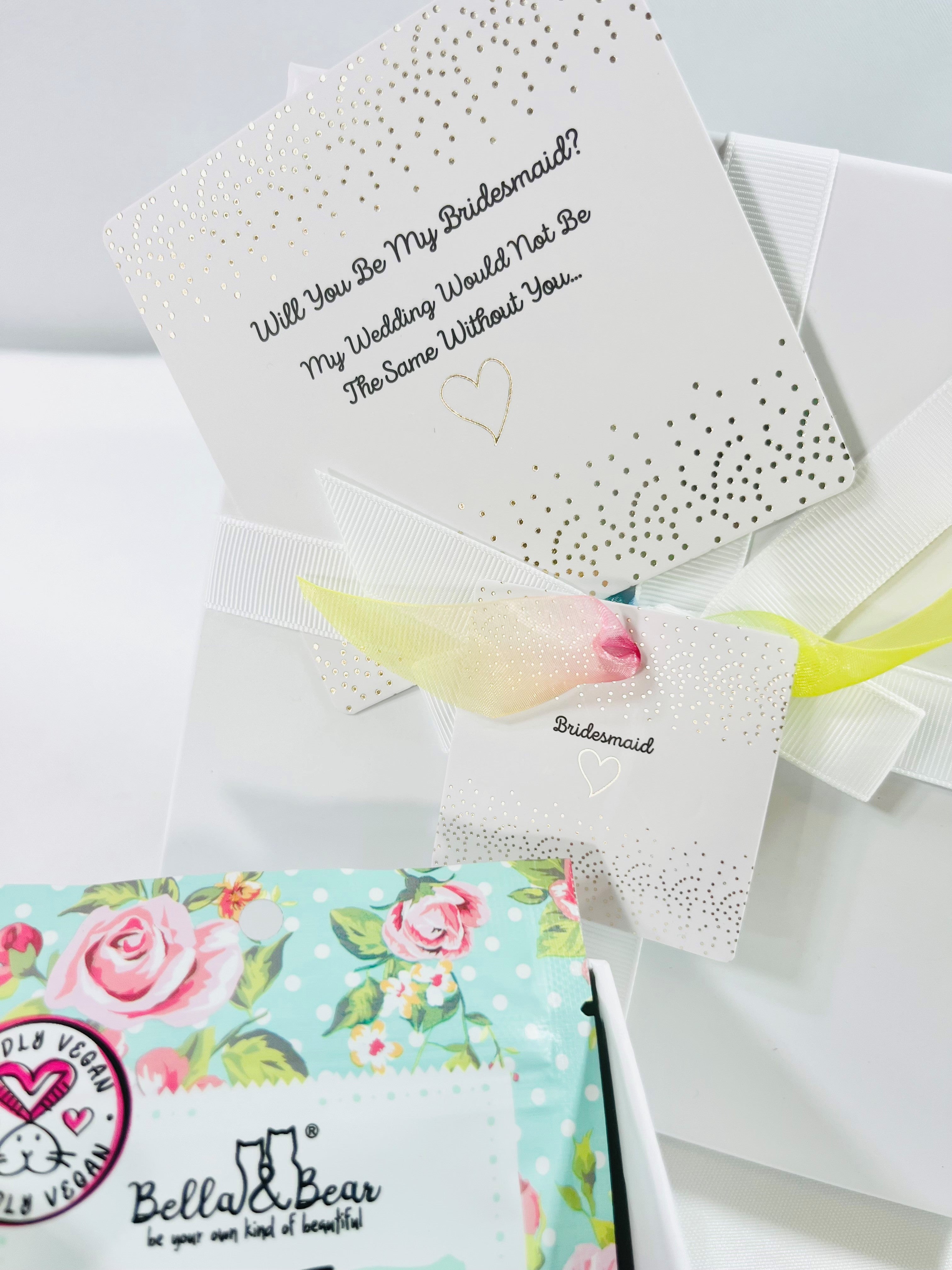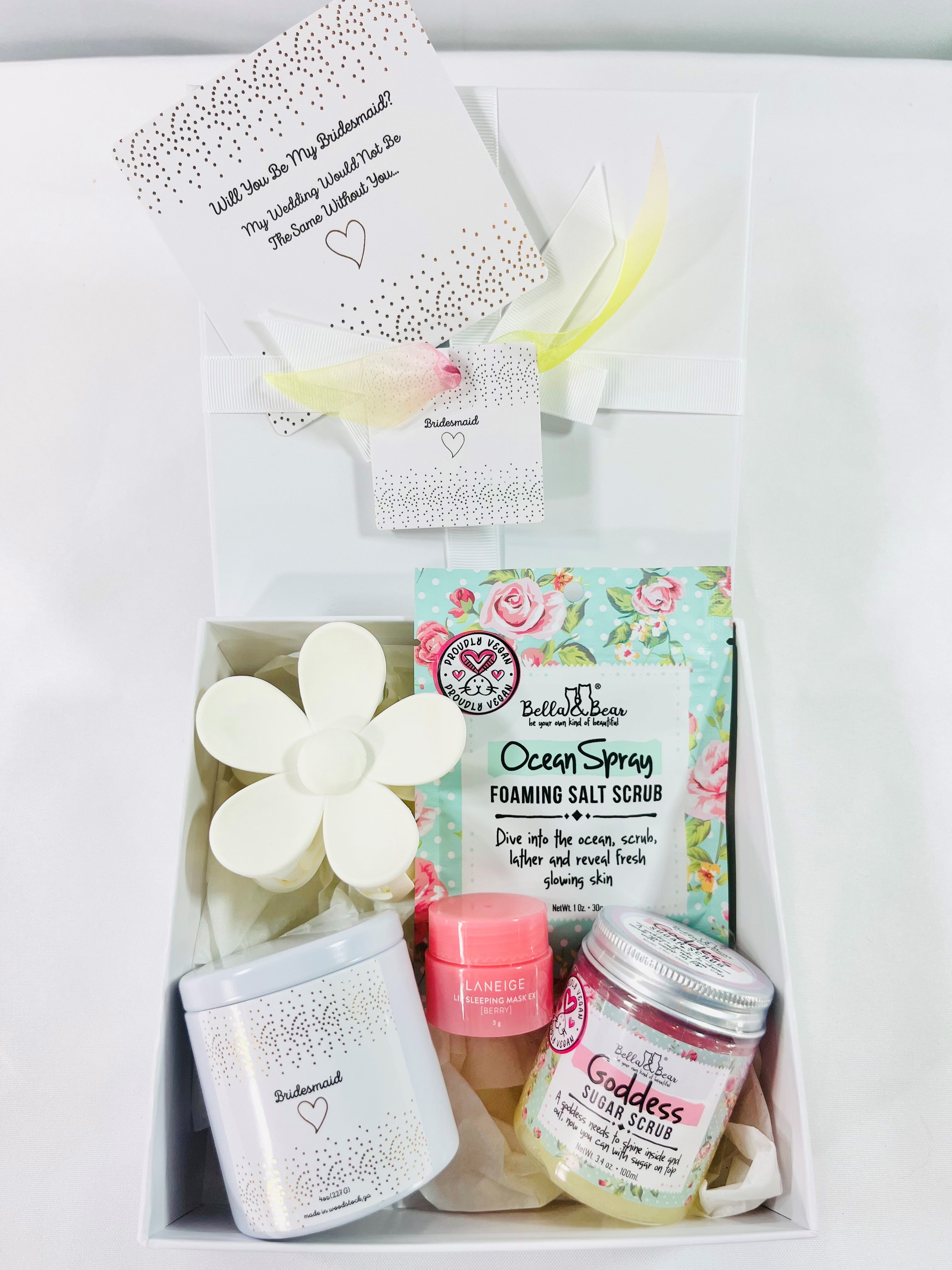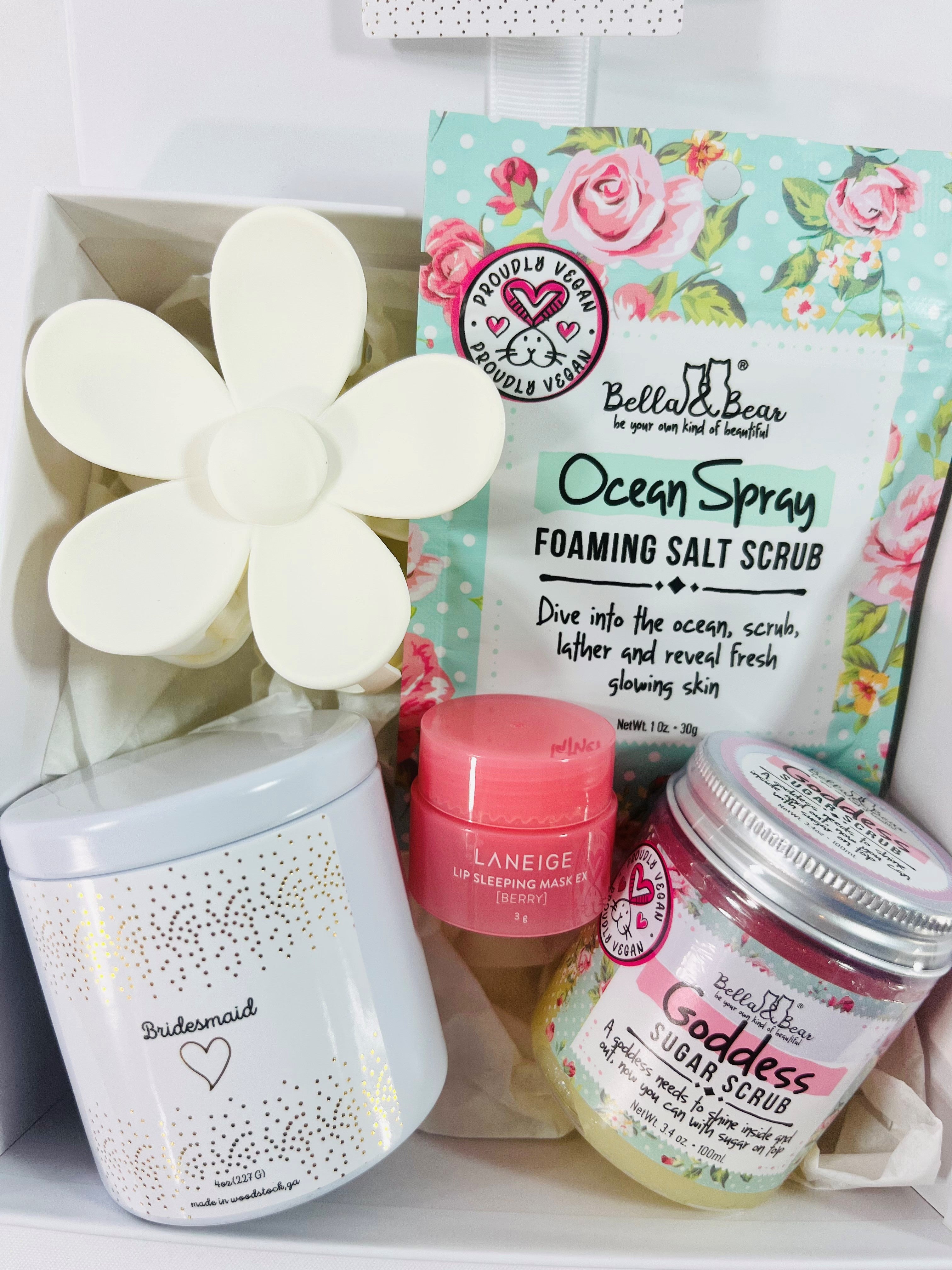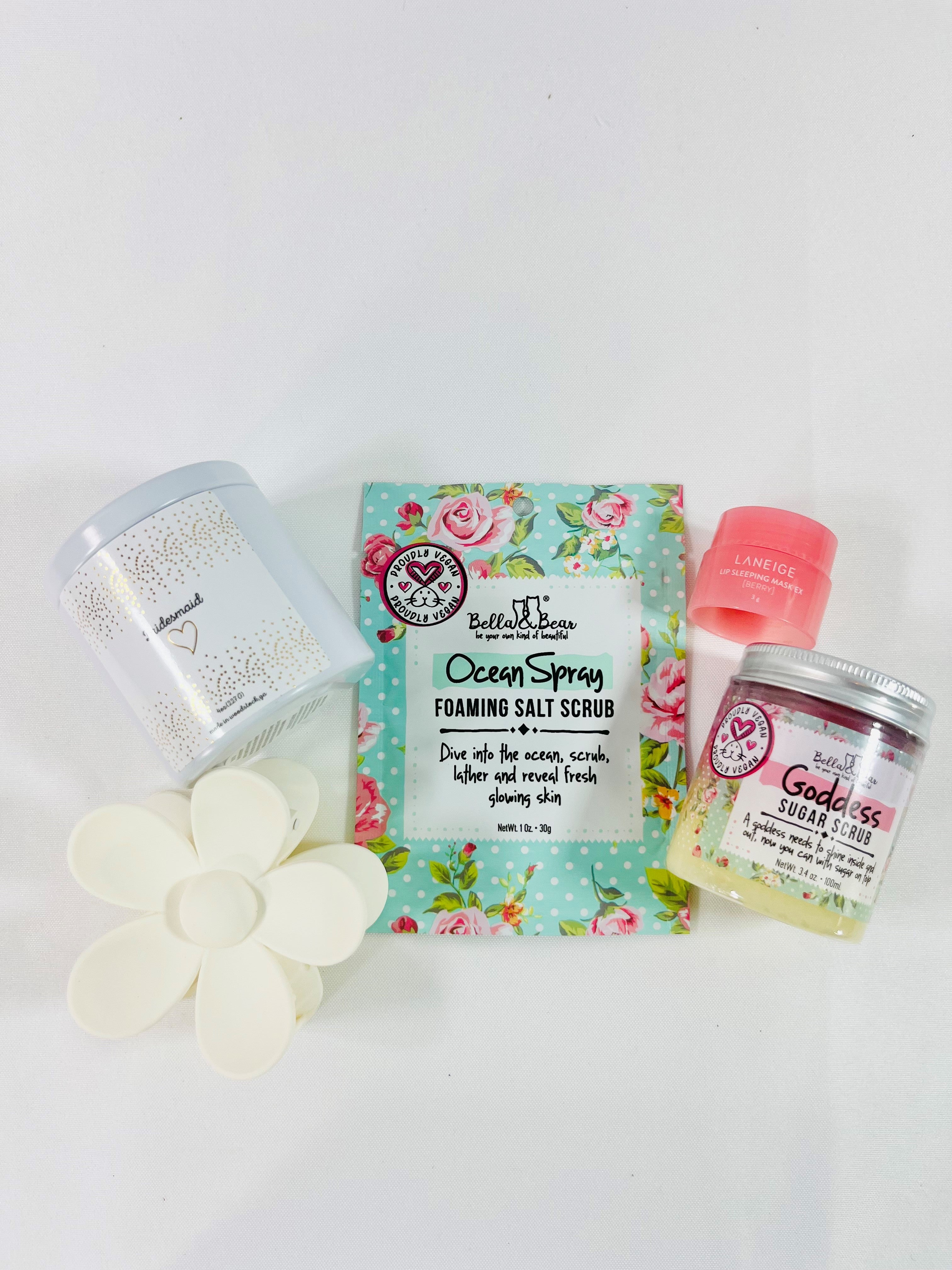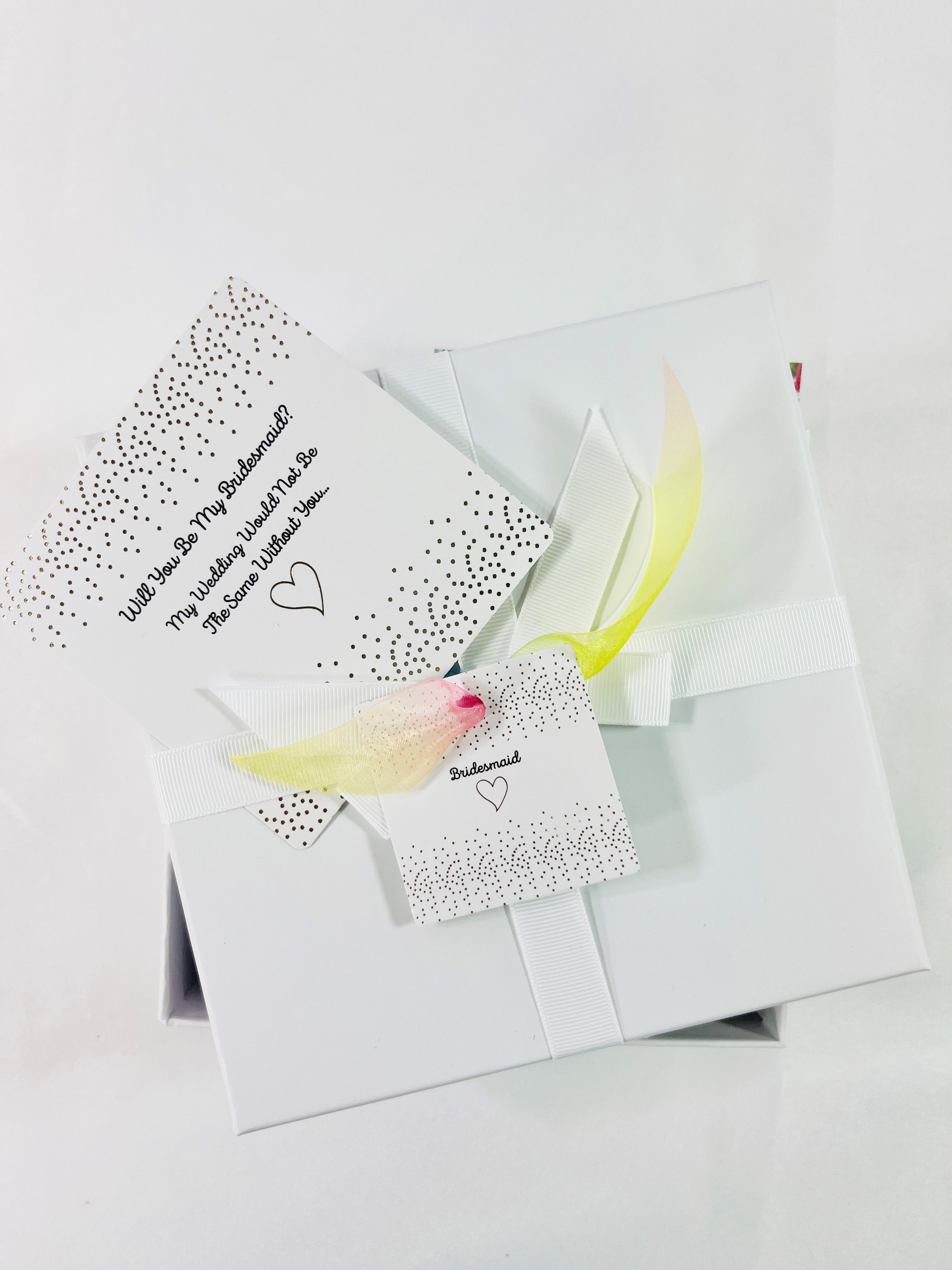 Bridesmaid Proposal Spa Gift Box
Bridesmaids are special women who we know you want to recognize as such. As you pamper yourself for your wedding festivities, why not pamper your bridesmaids? This MKay Style Gift Box is perfect for a unique bridesmaid gift. The items inside are lively and fun and say let's be together through a special event while also having a little fun. We know she will open this gift box and smile and look forward to your special day!

Included in this bridesmaid gift box:

✨ MKay Style Locally Made Bridesmaid Theme Small Business Candle In The Scent Of Grace. It will not disappoint!

✨ Laneige Lip Mask

✨ Bella Bear Vegan Goddess Sugar Scrub

✨ Bella Bear Vegan Ocean Spray Salt Scrub

✨ MKay Style White Flower Hair Claw

Please reach out with any questions or customization requests!