FREE SHIPPING FOR ALL GIFTS OVER $10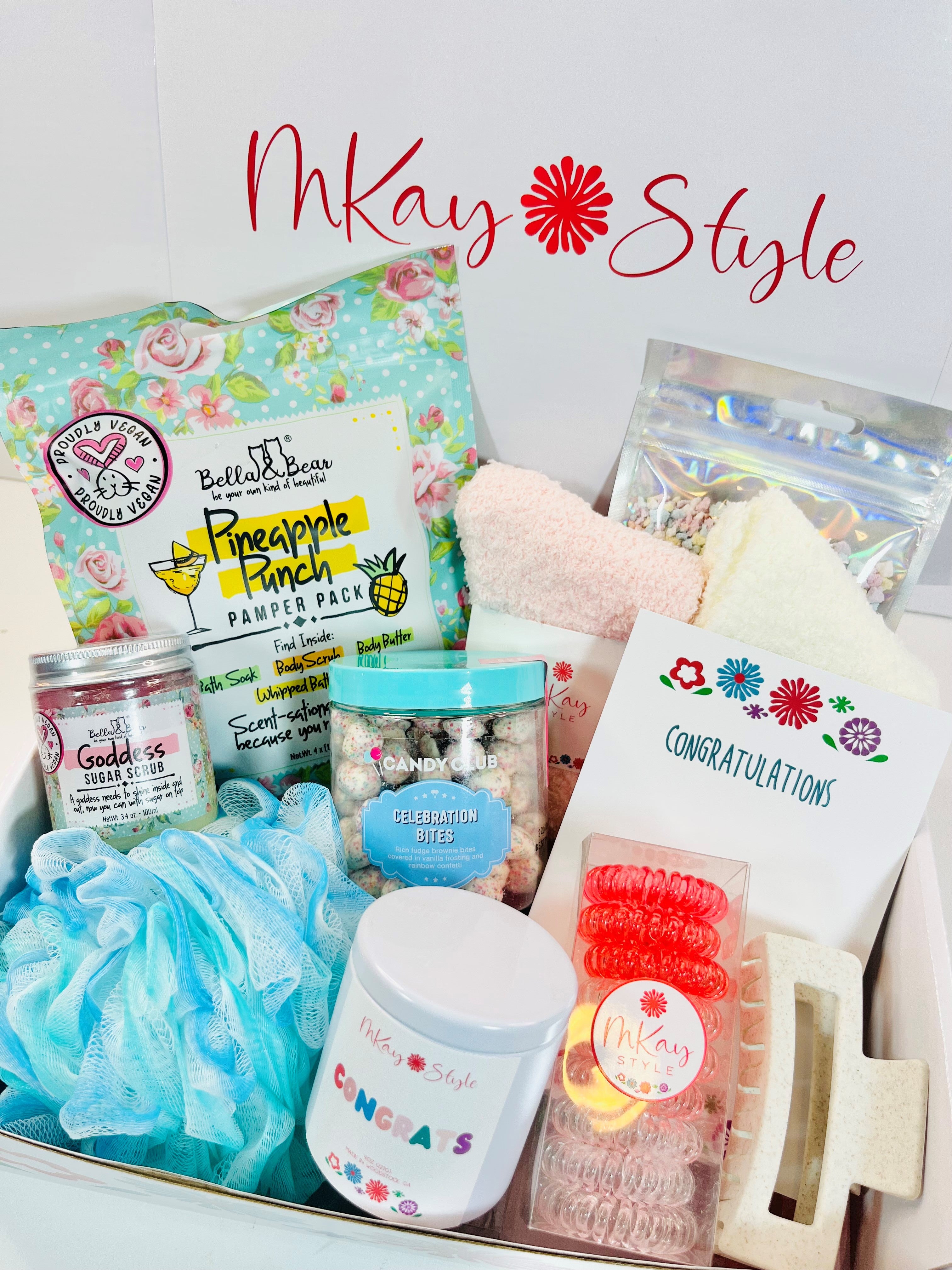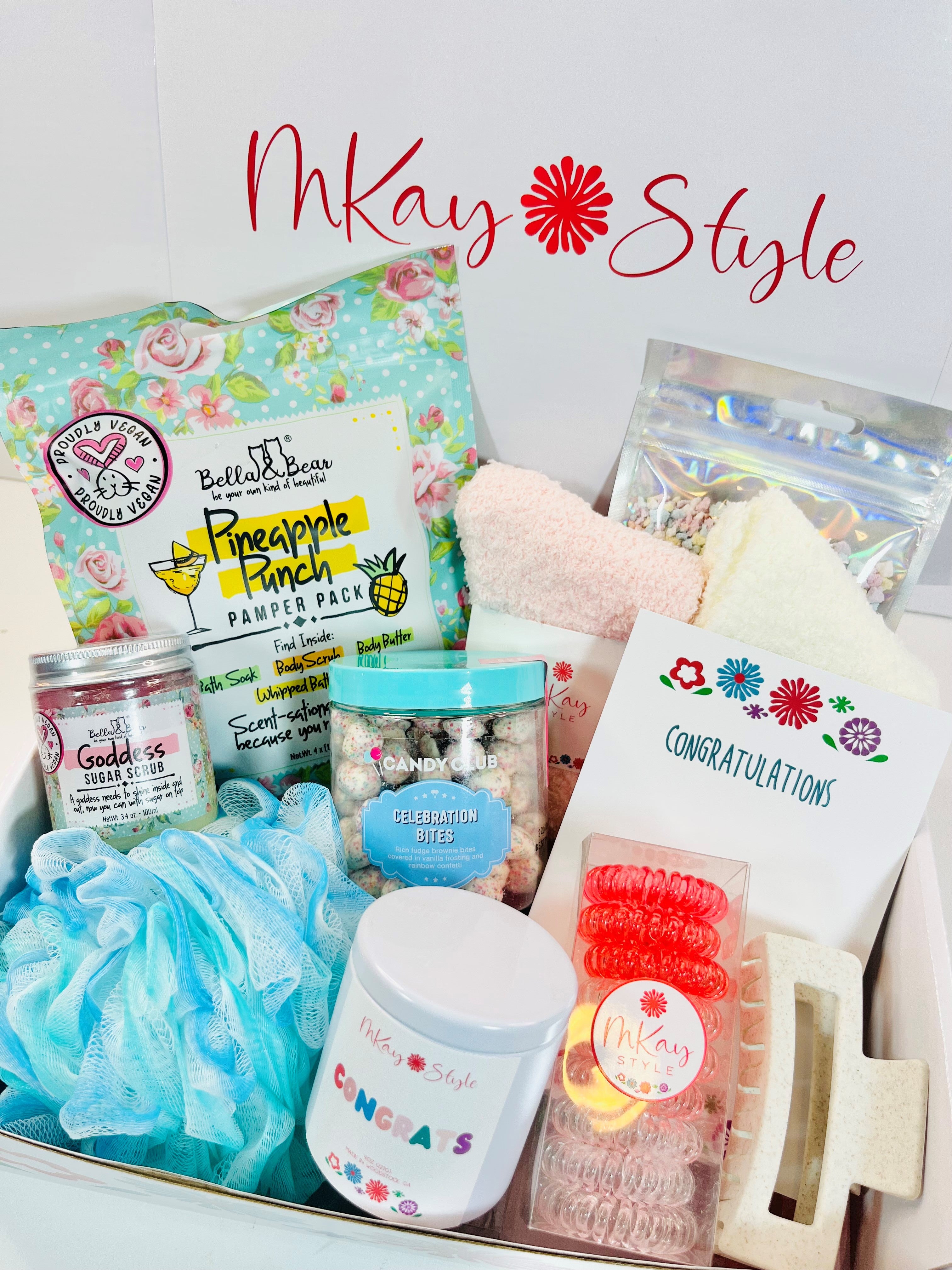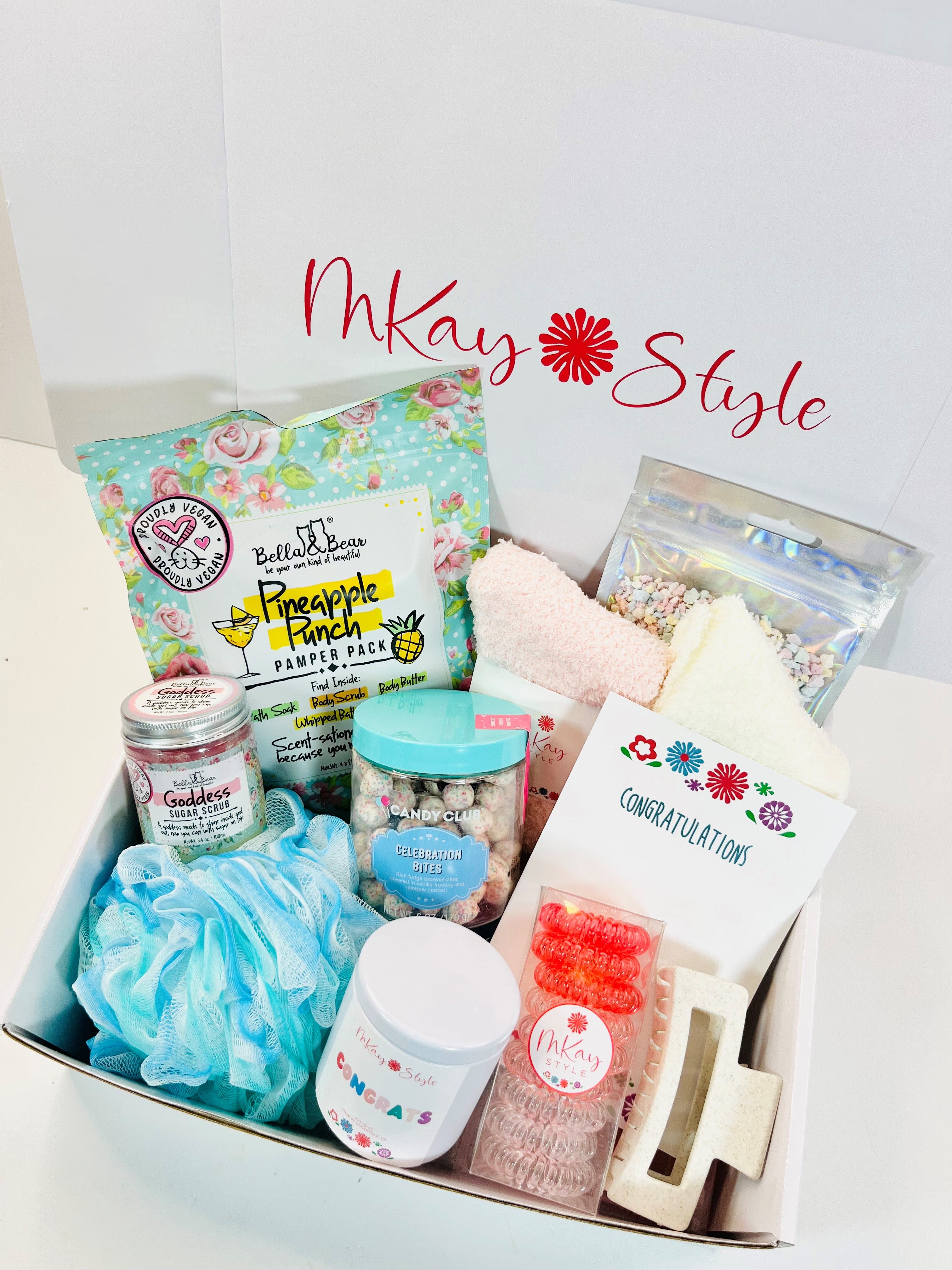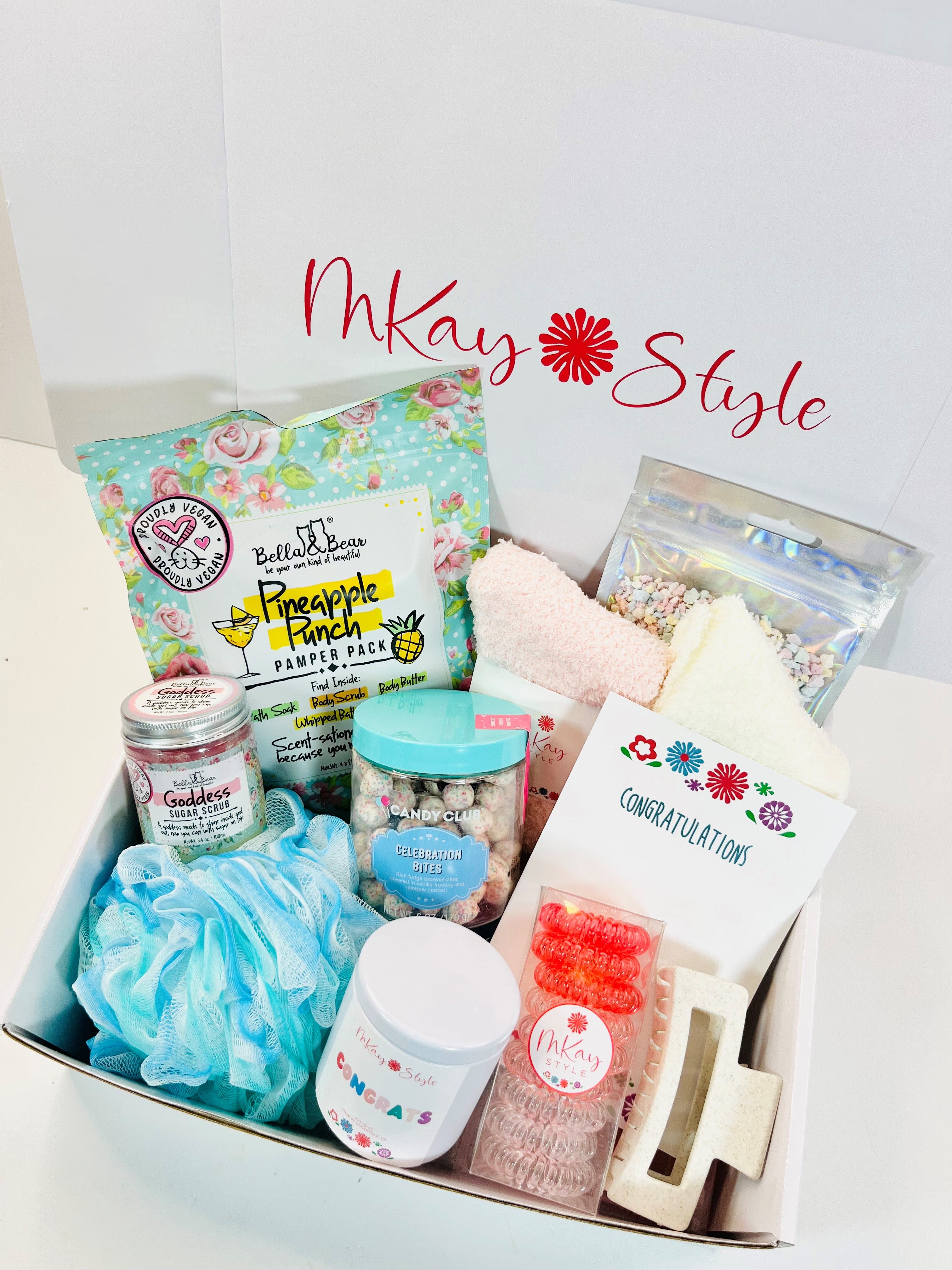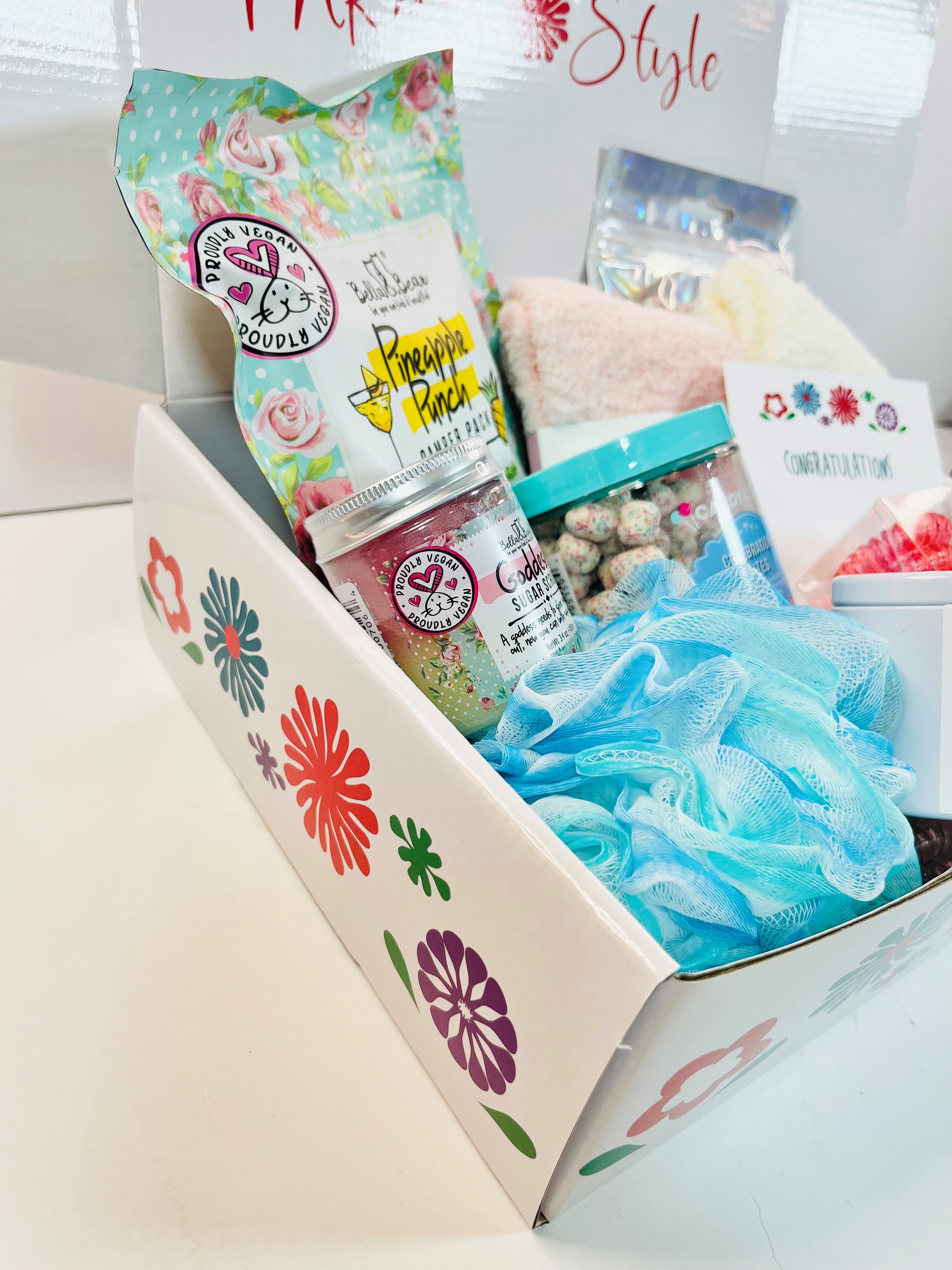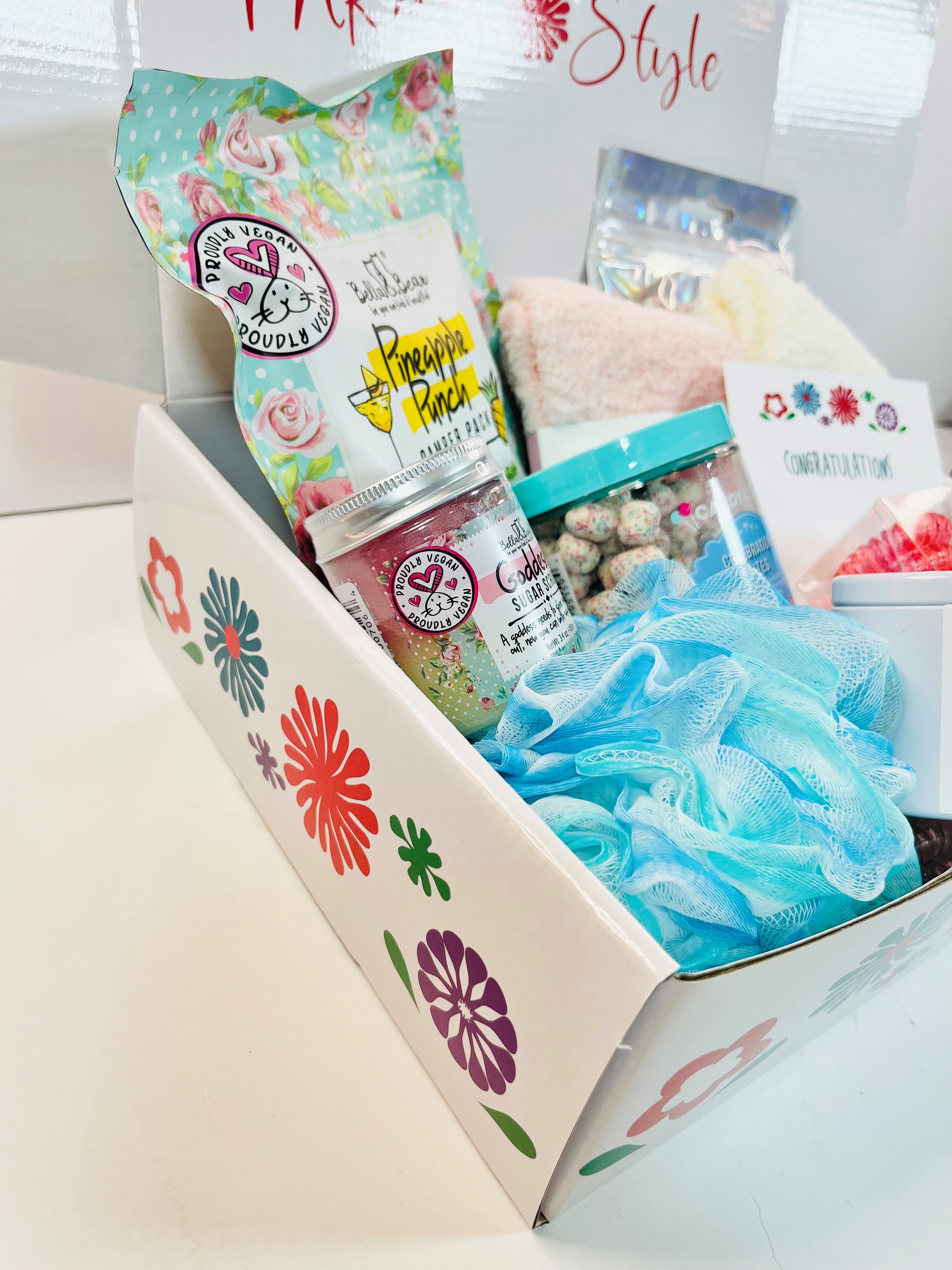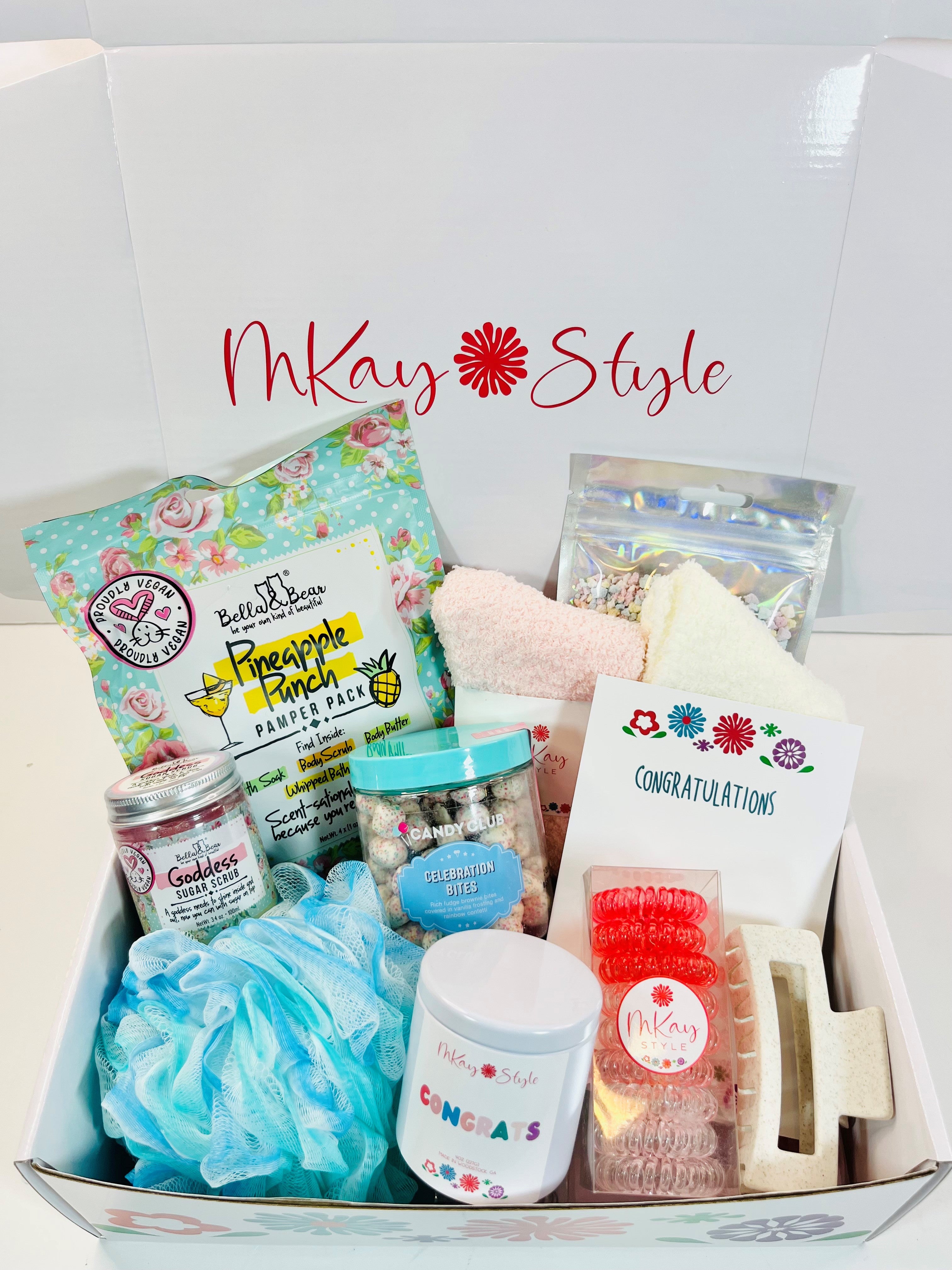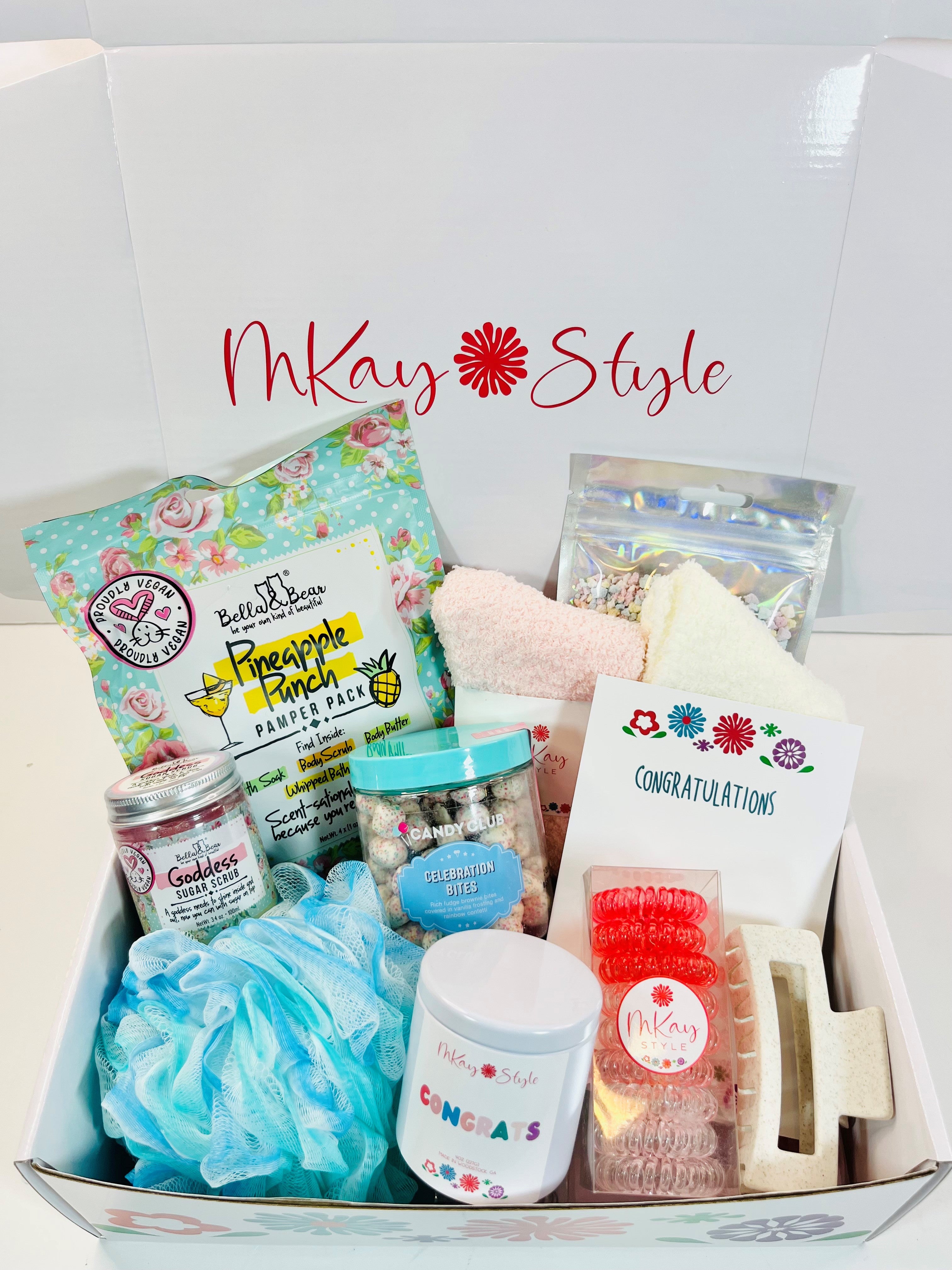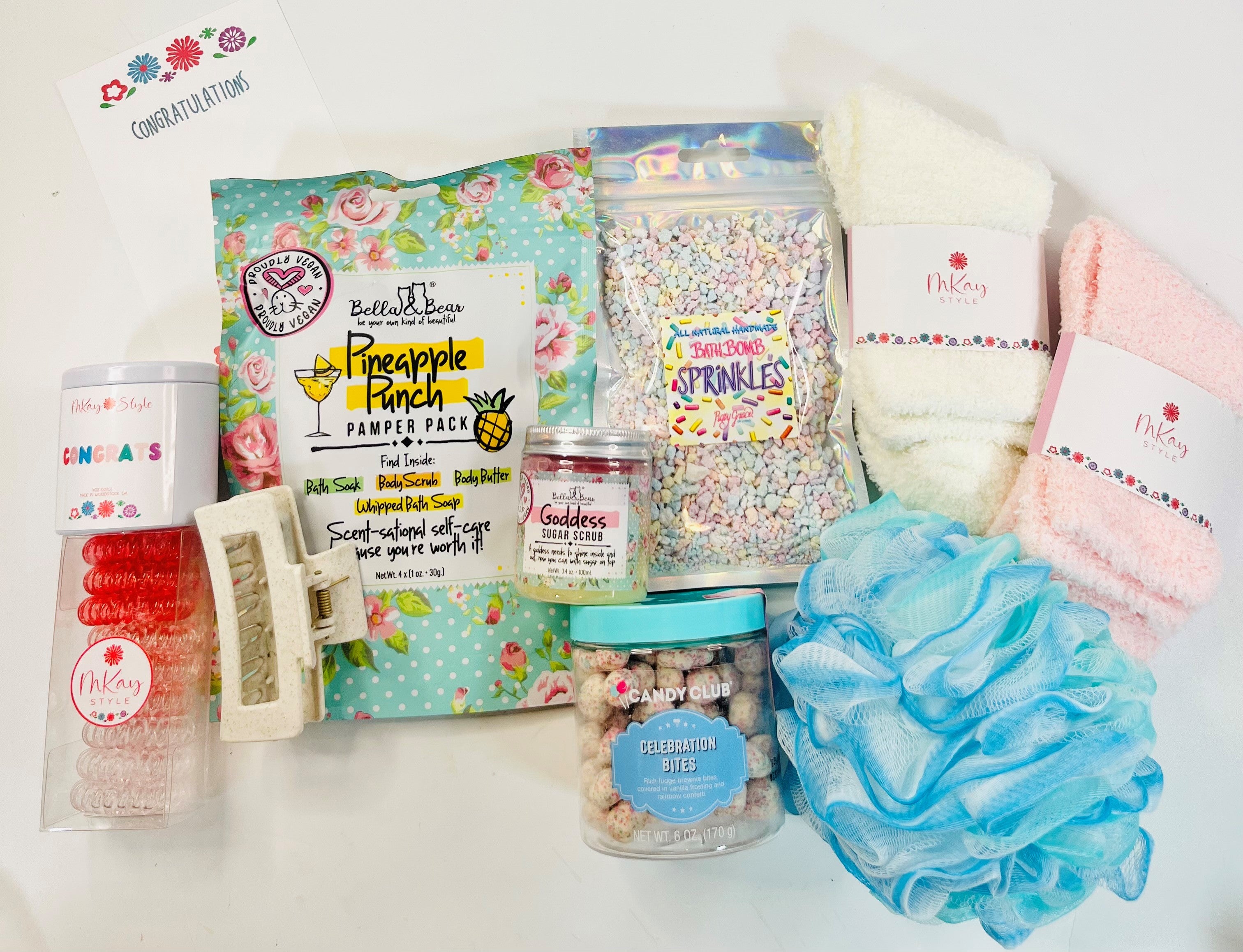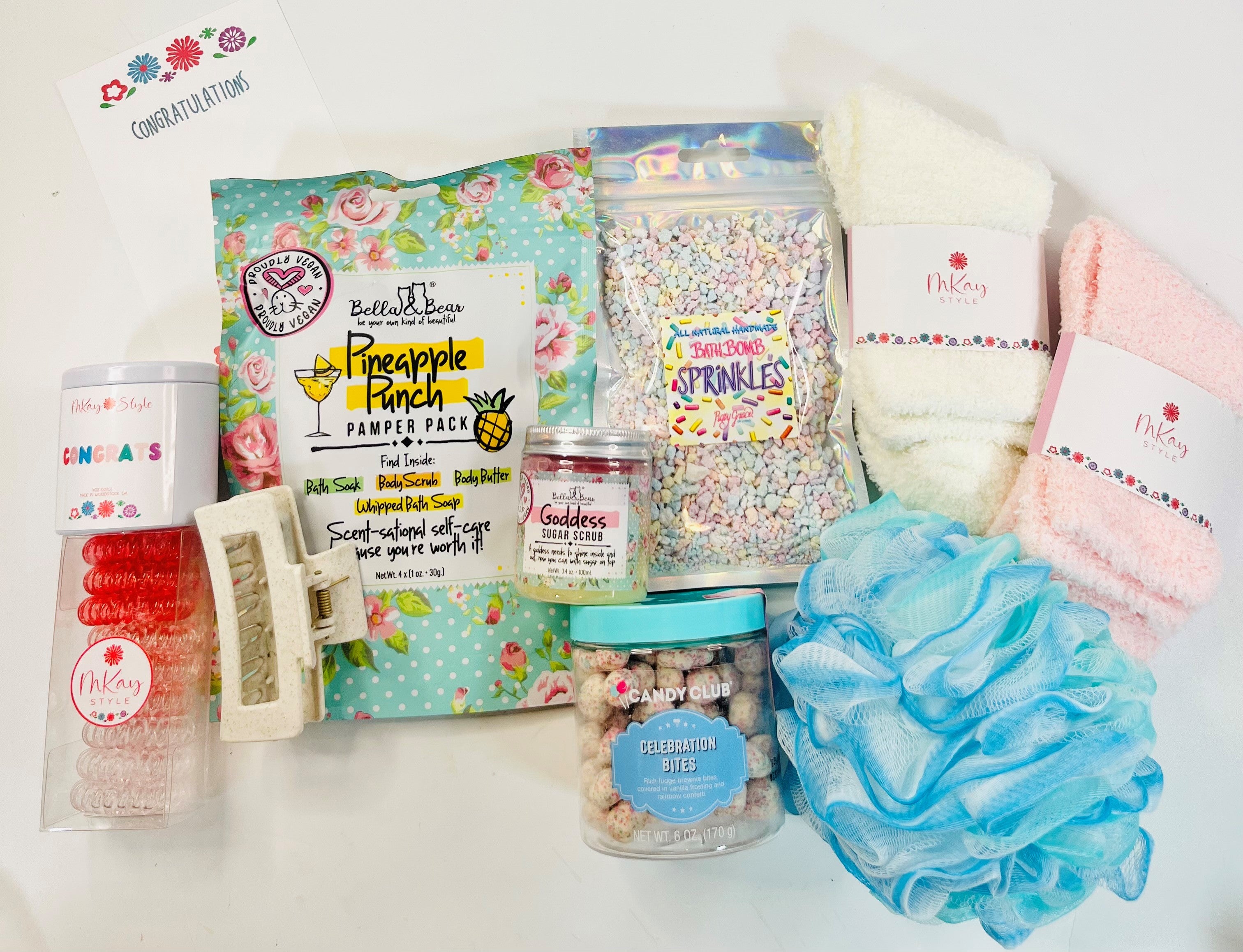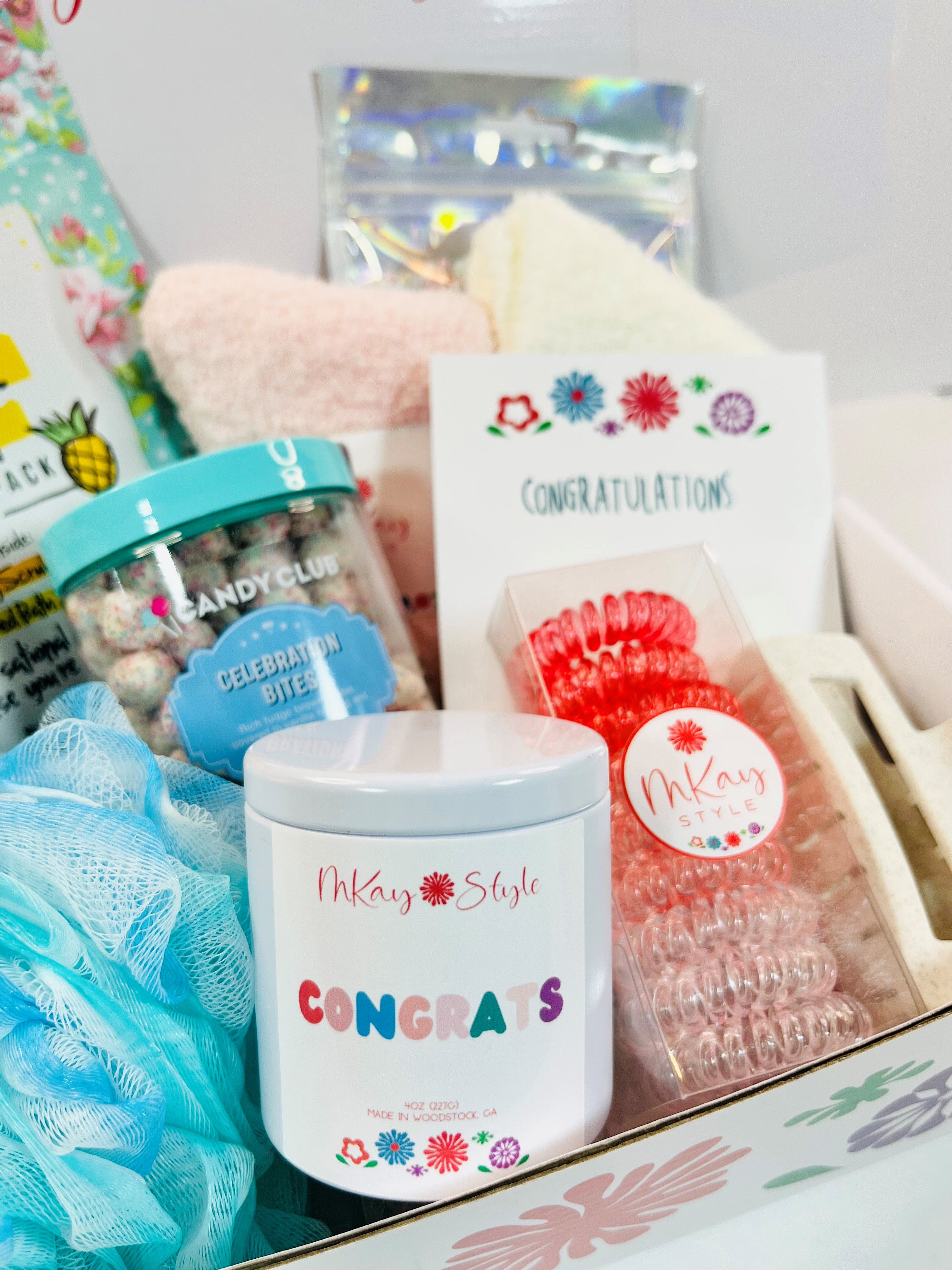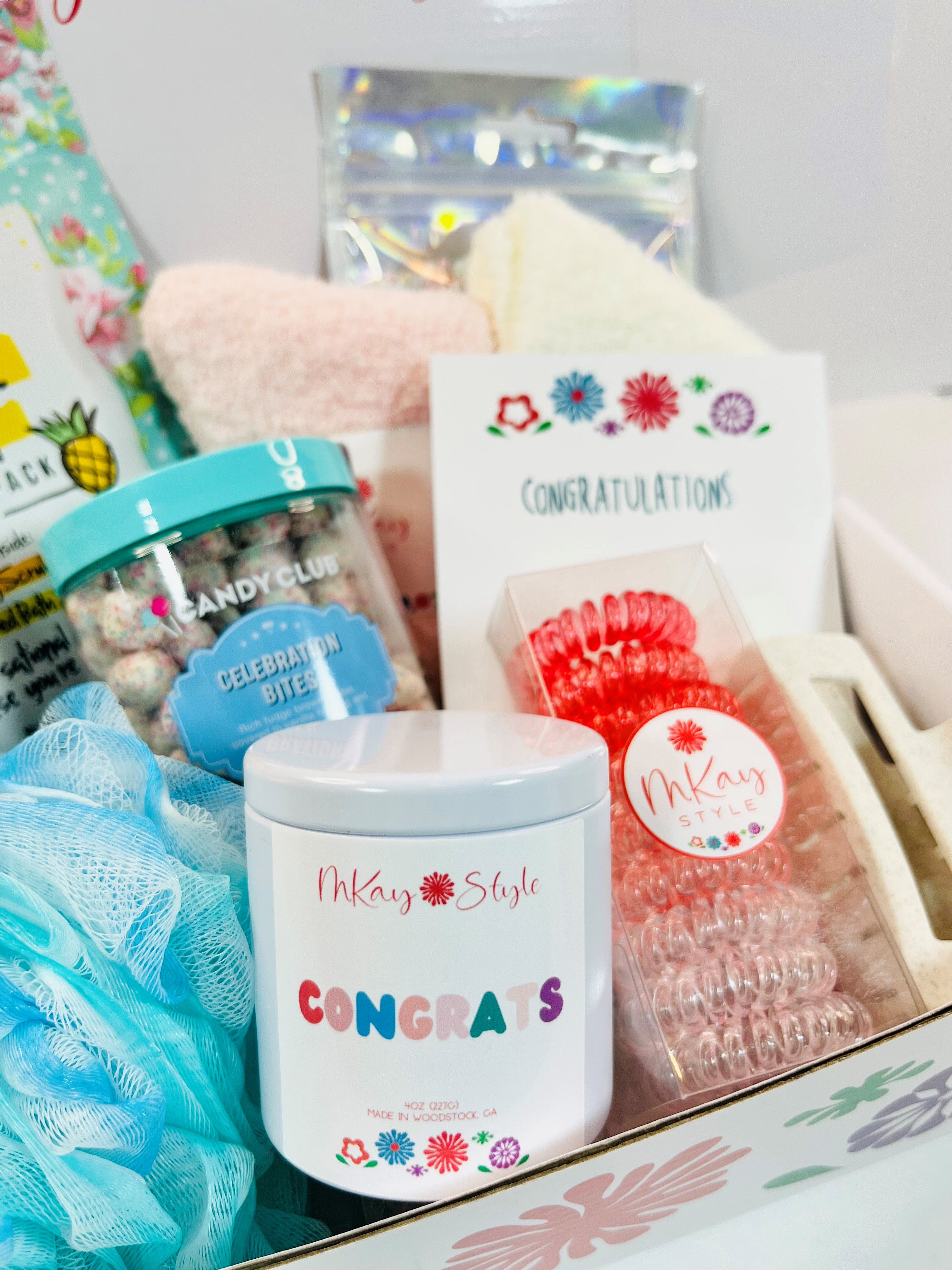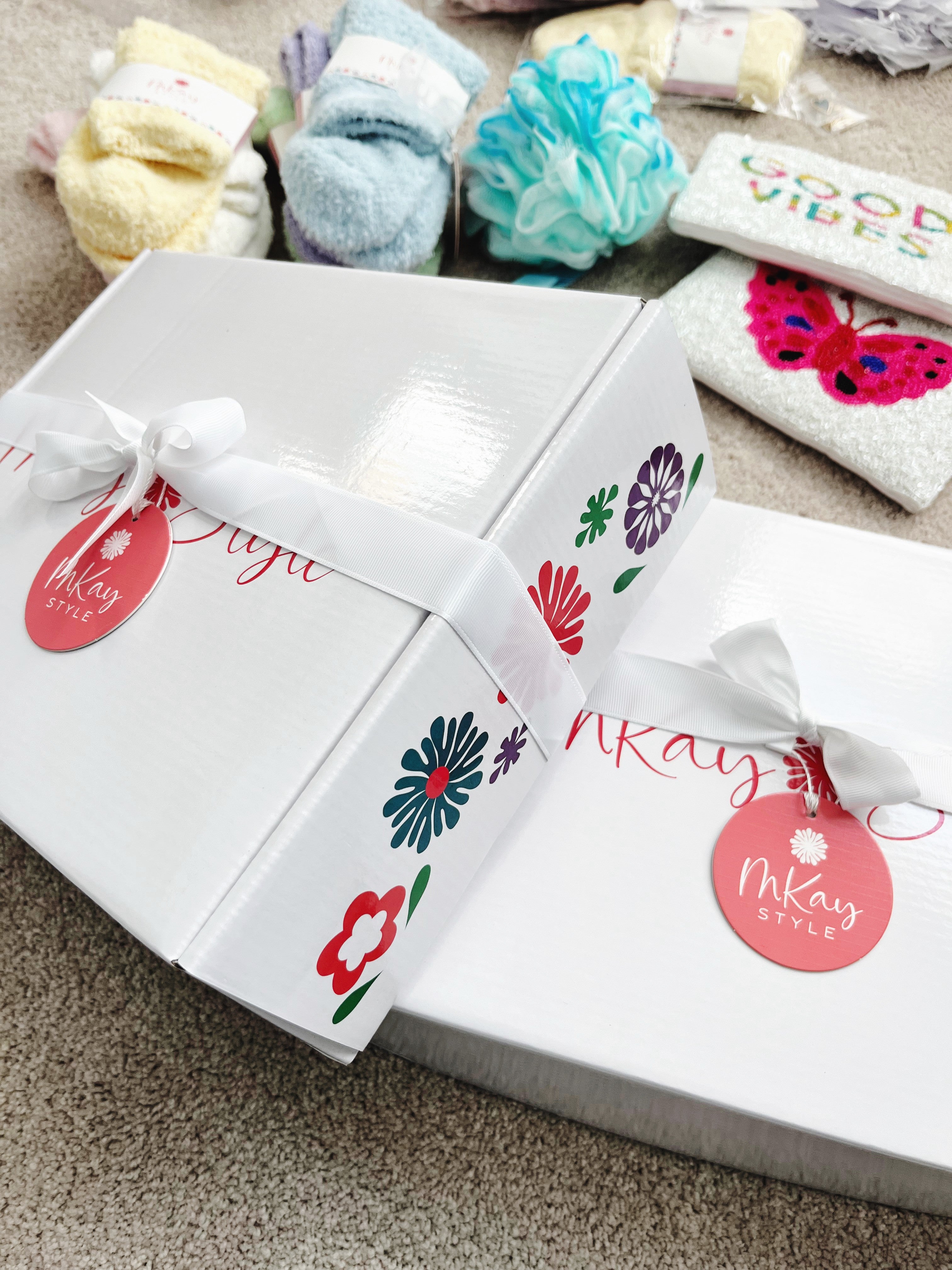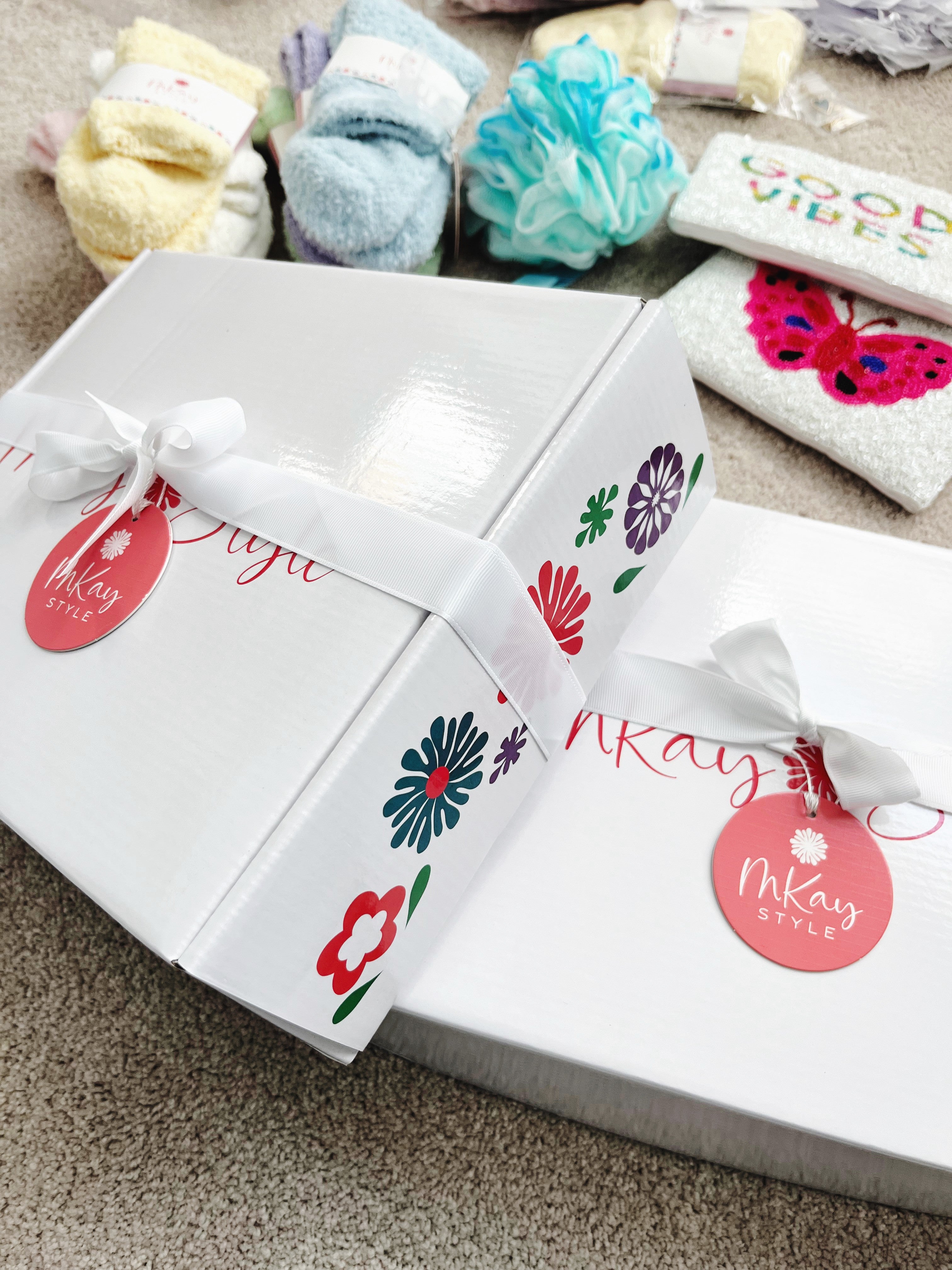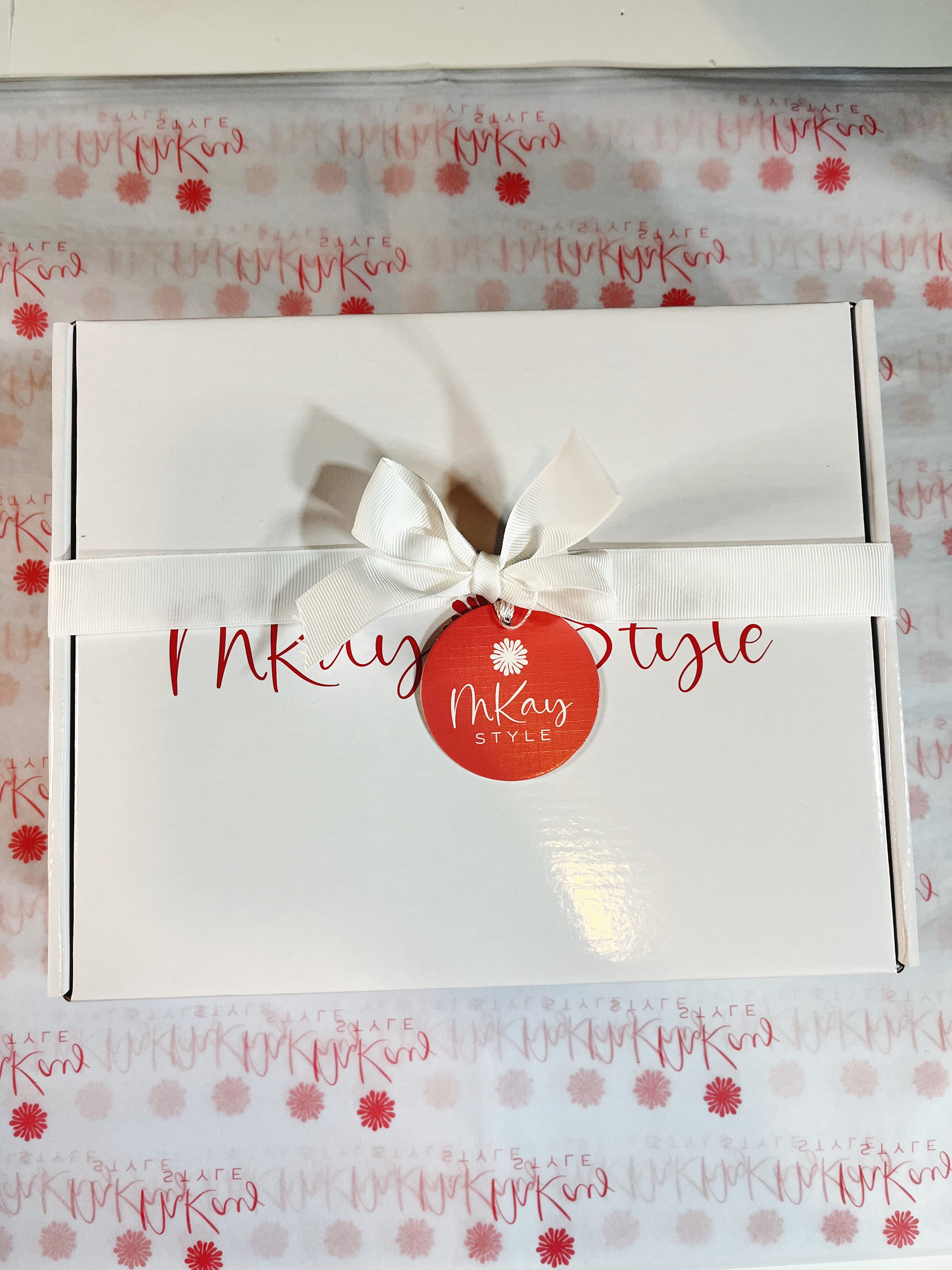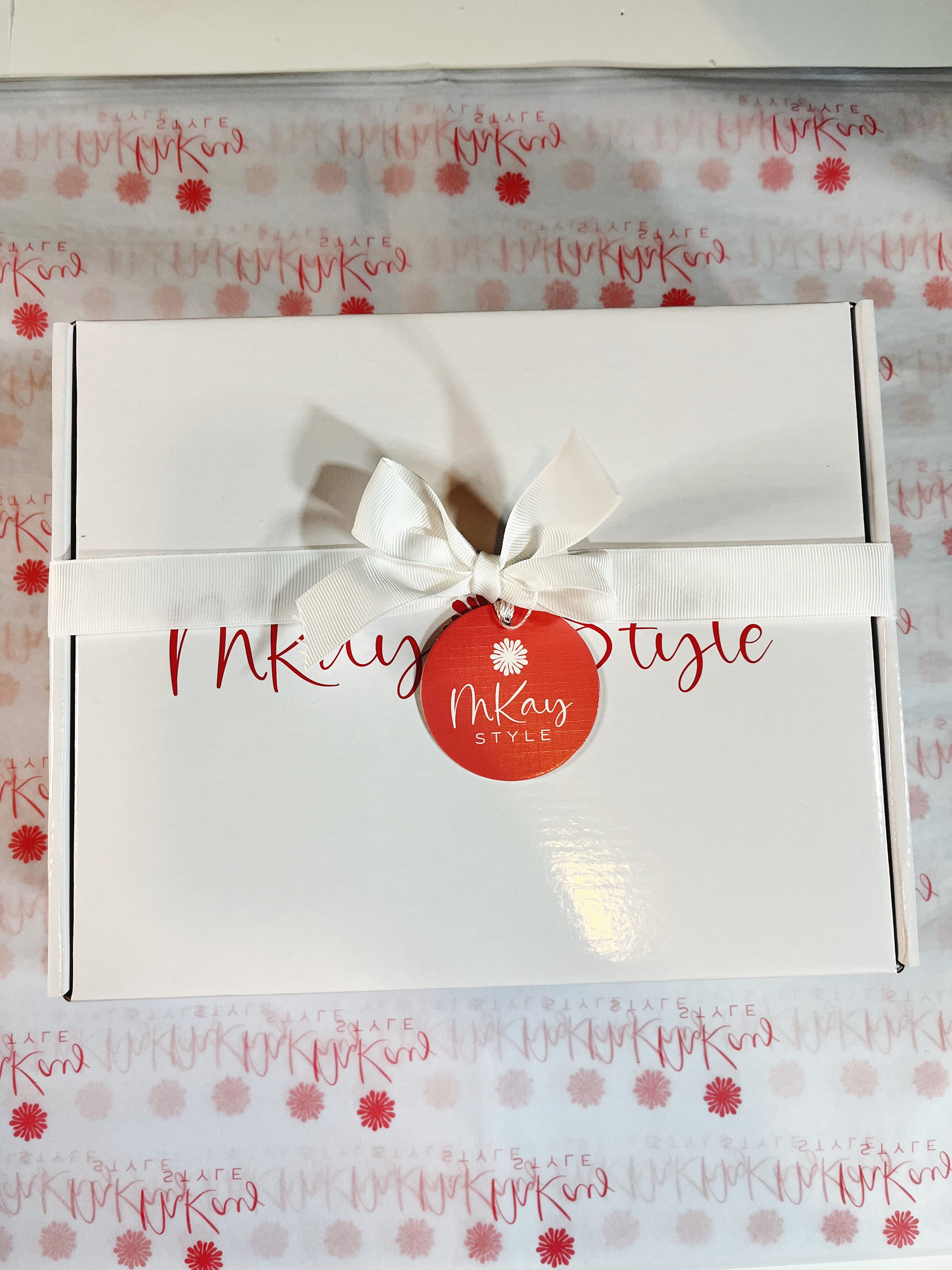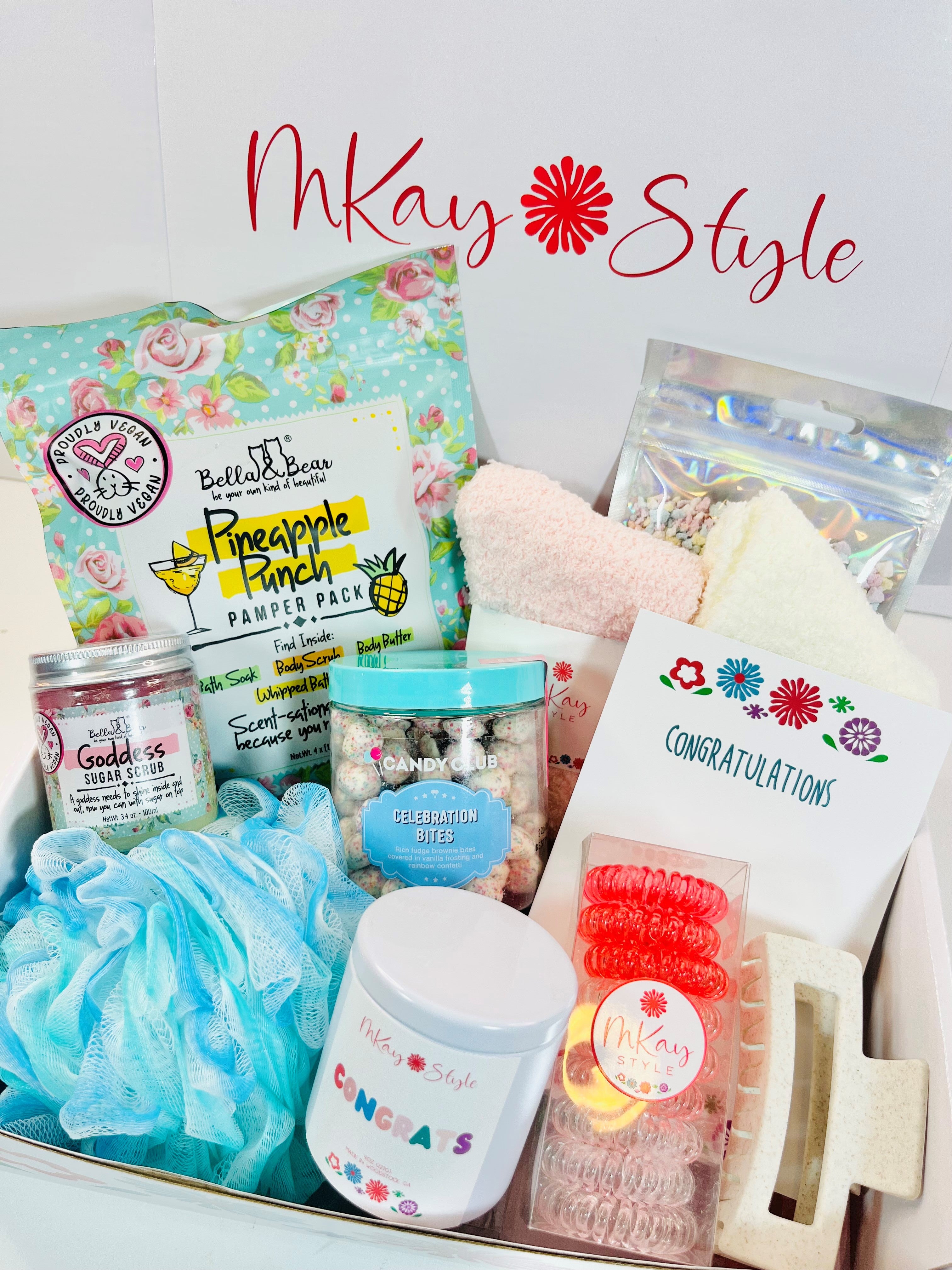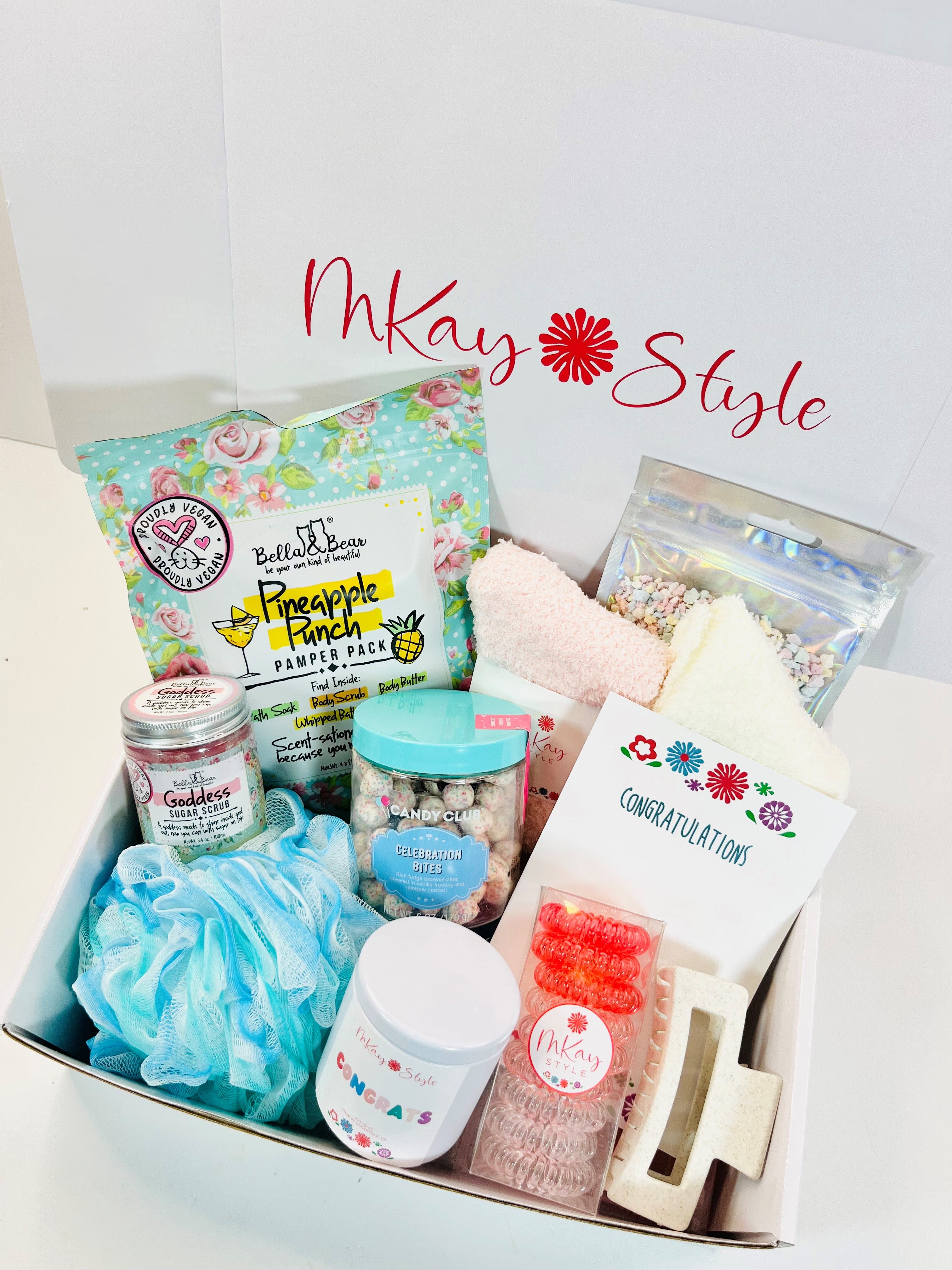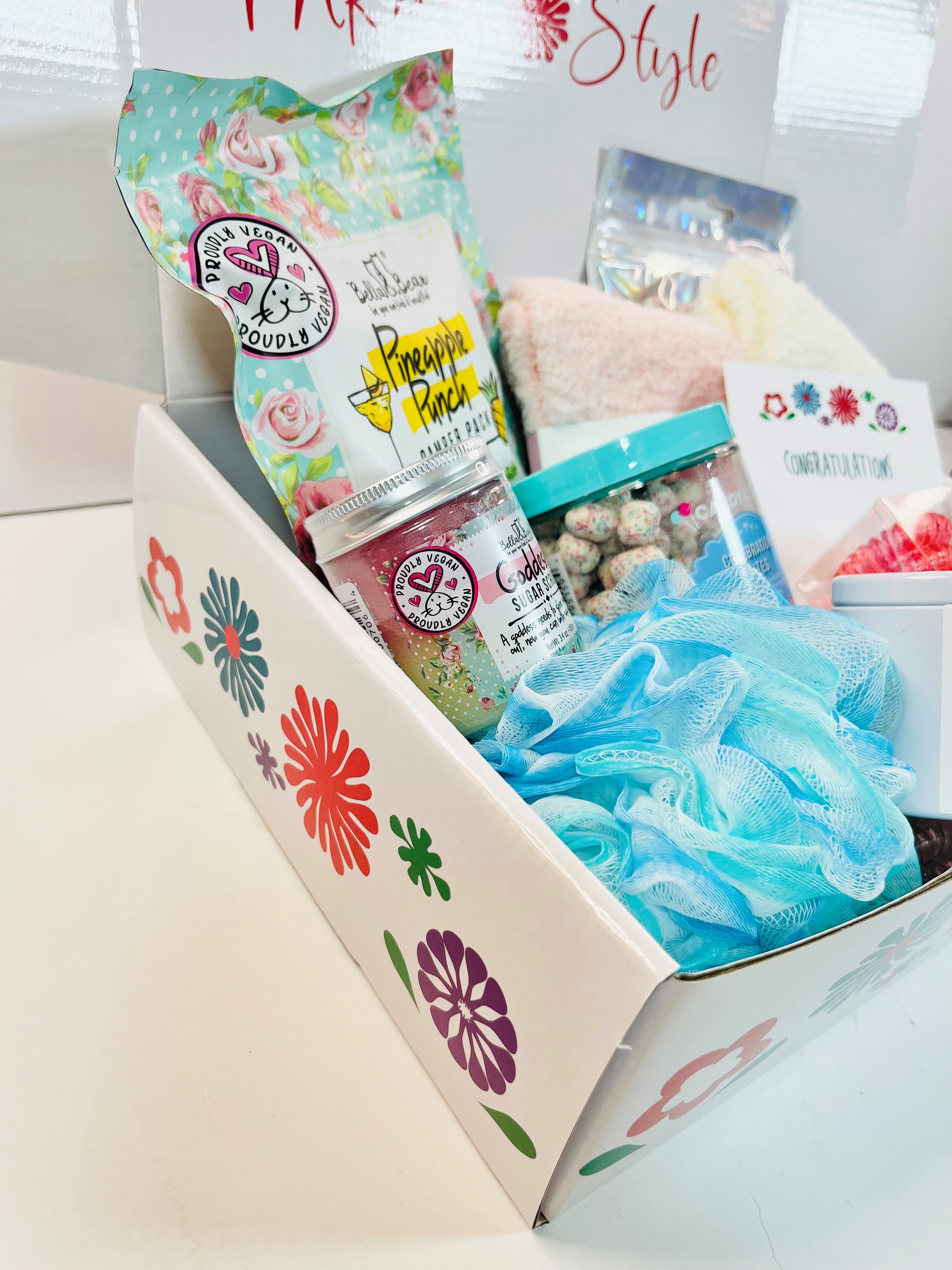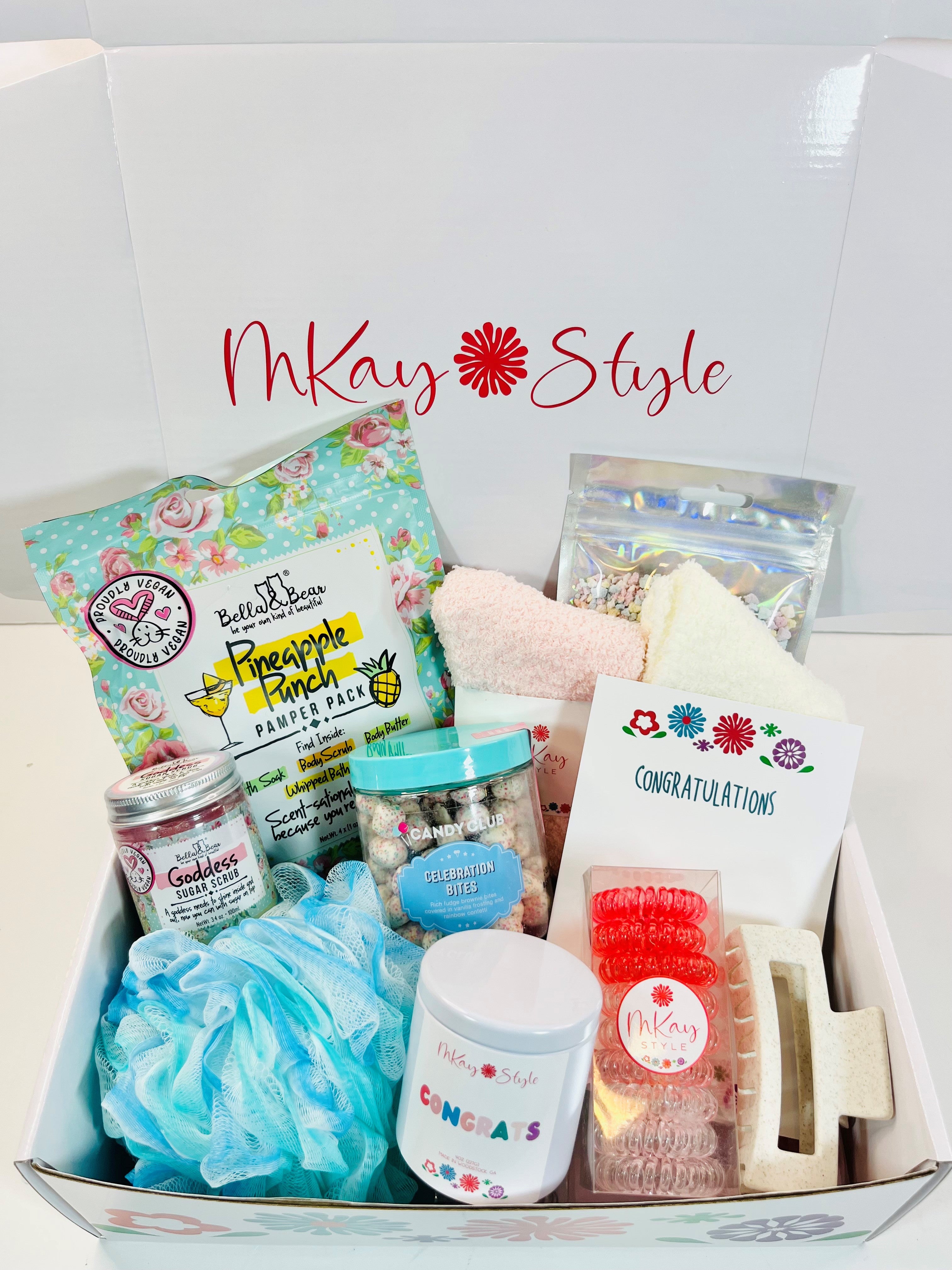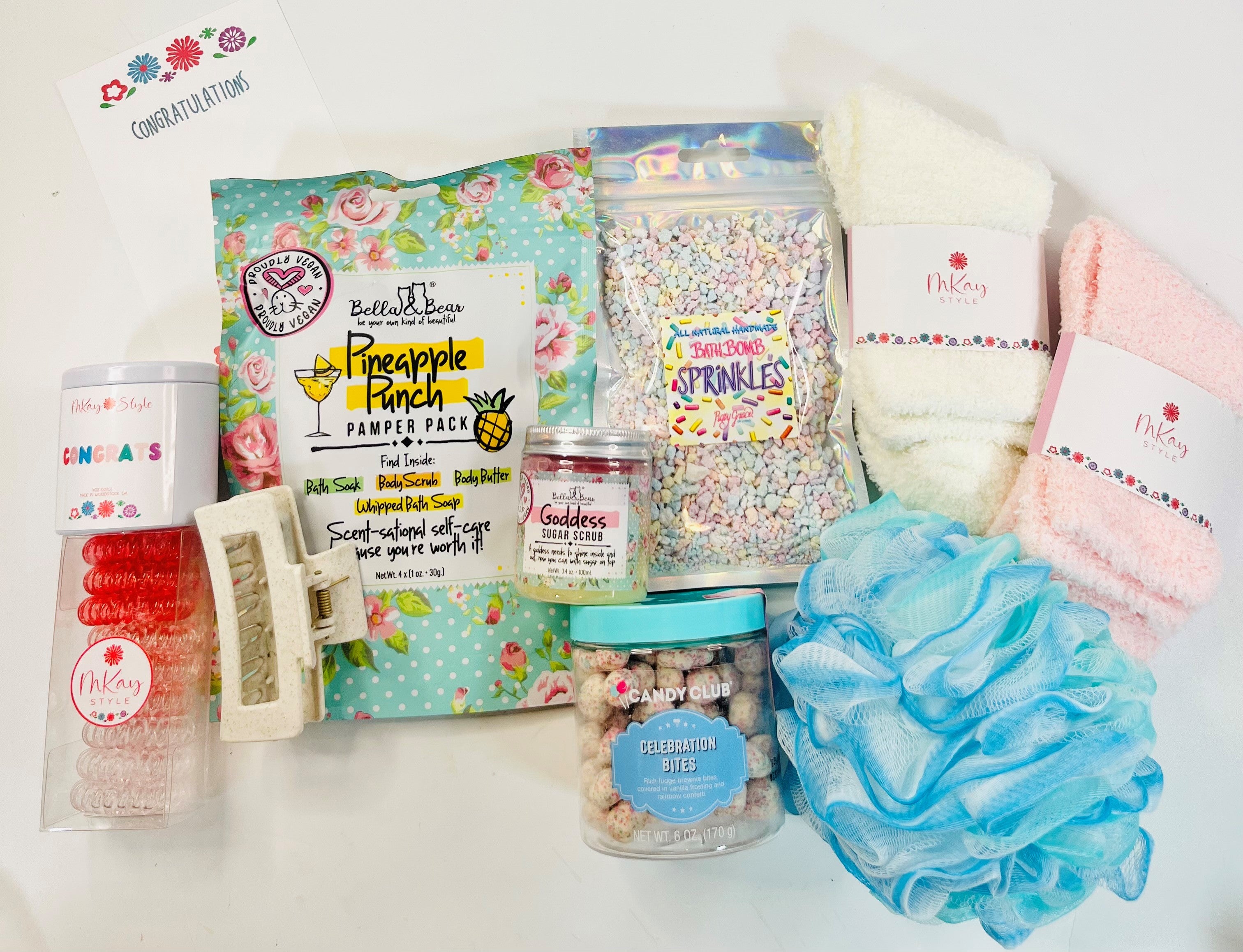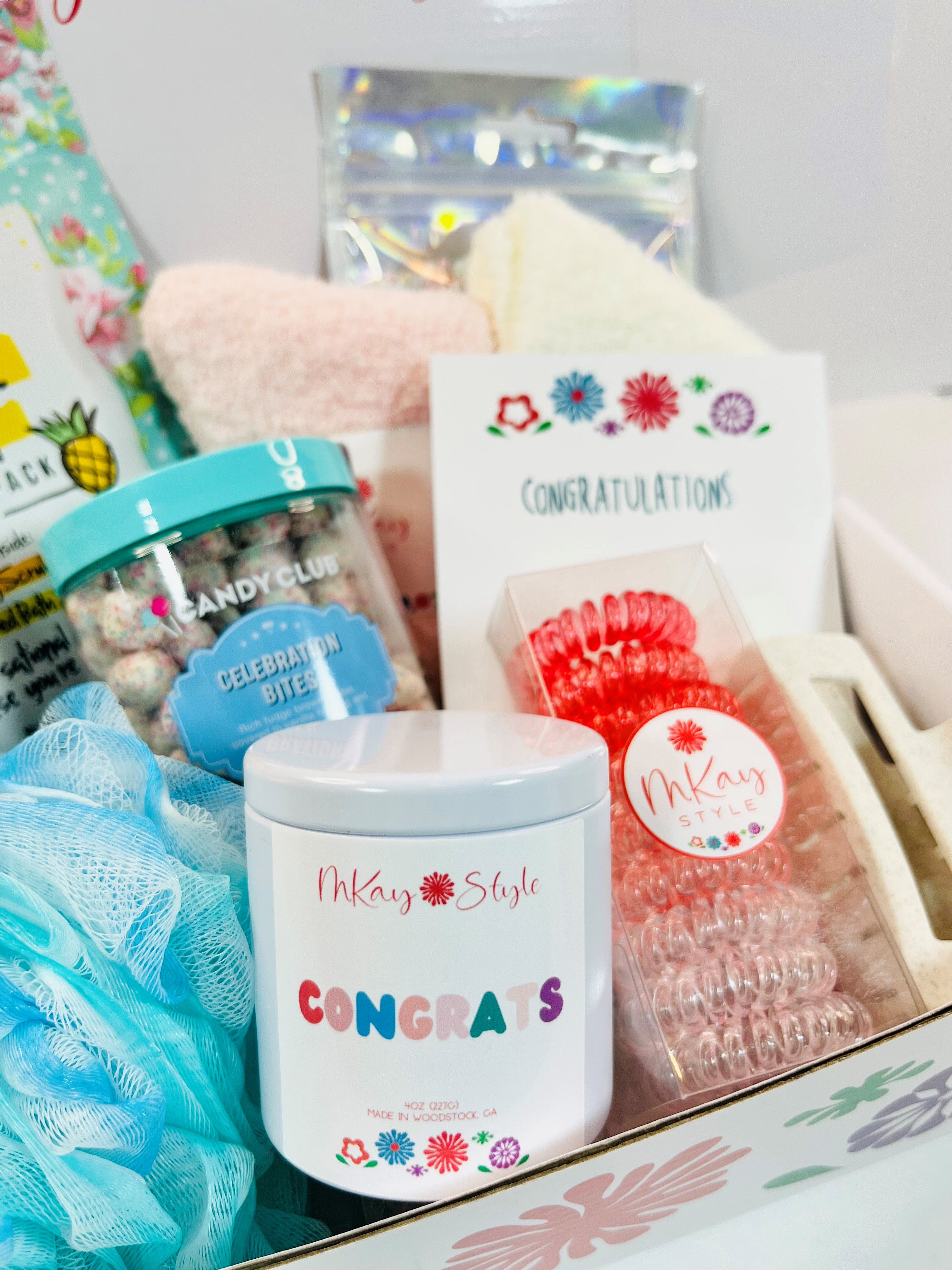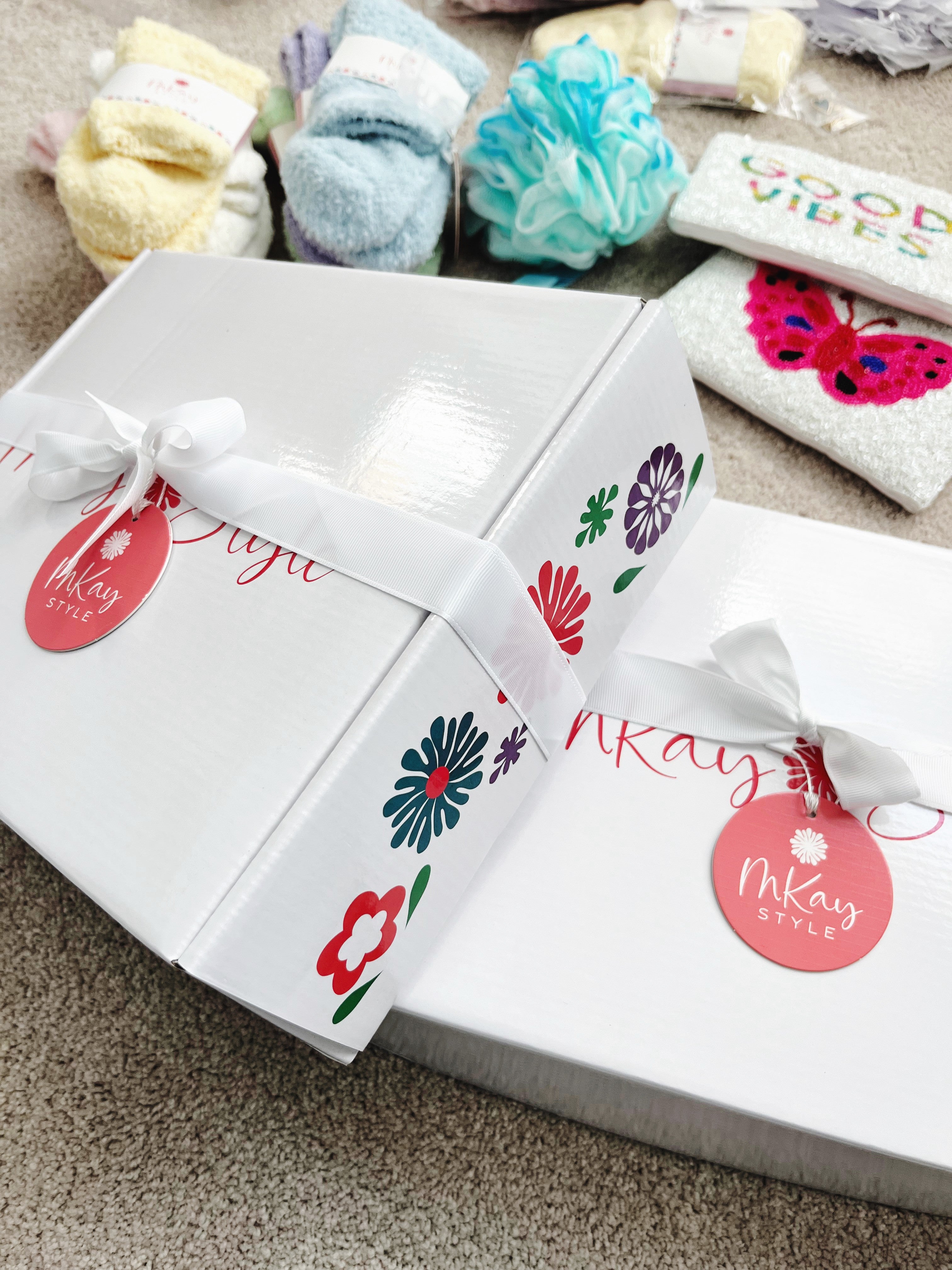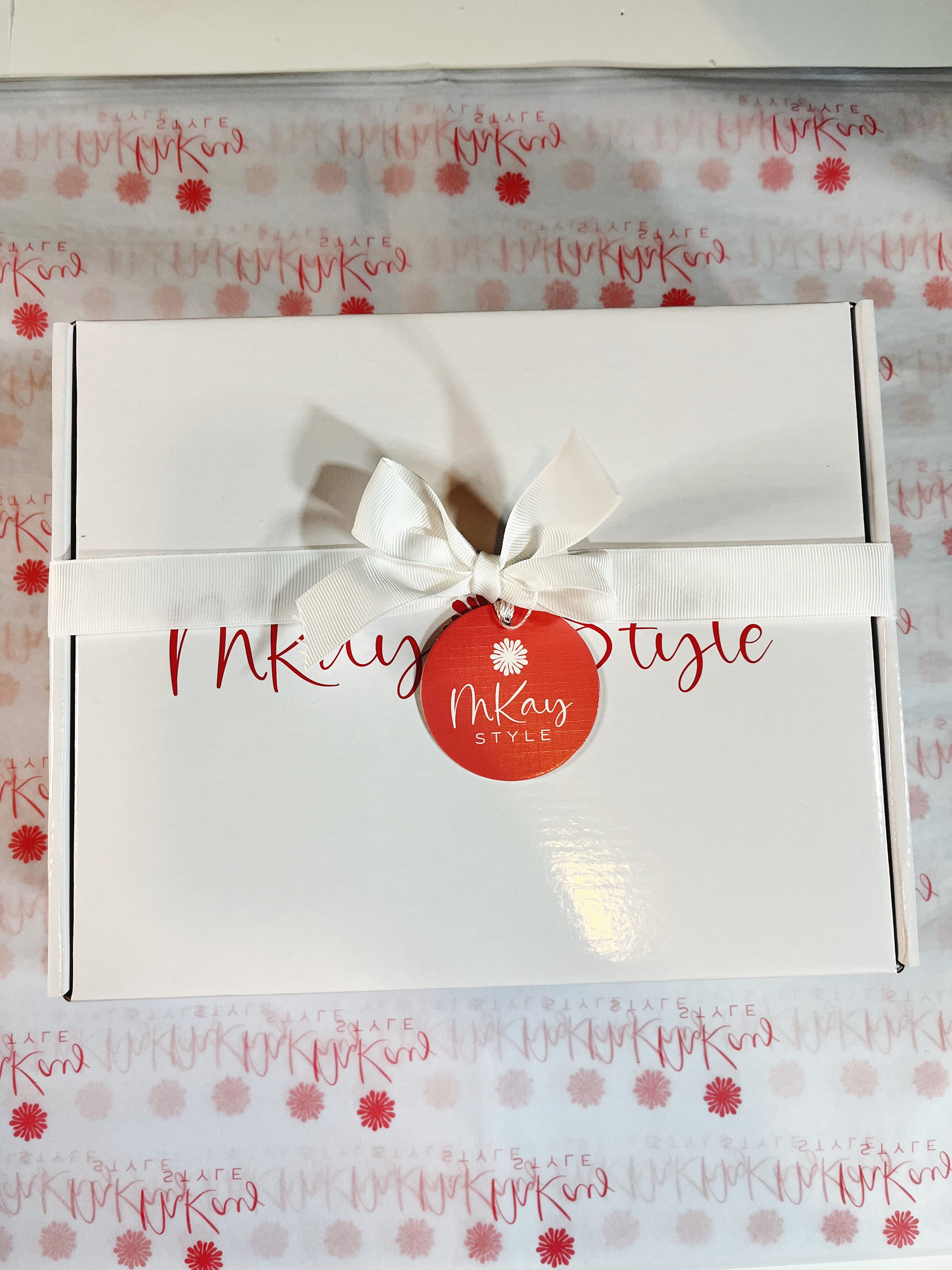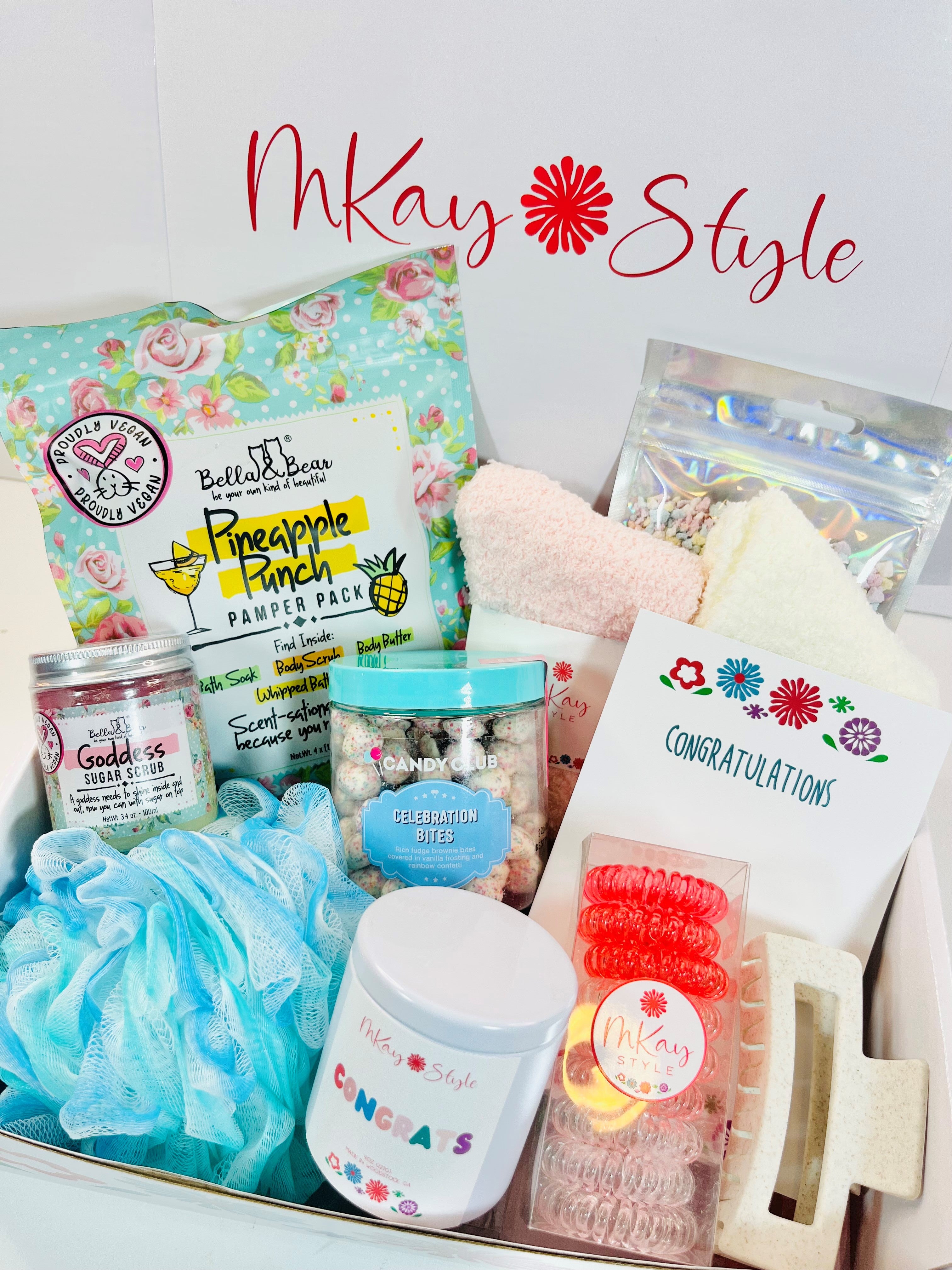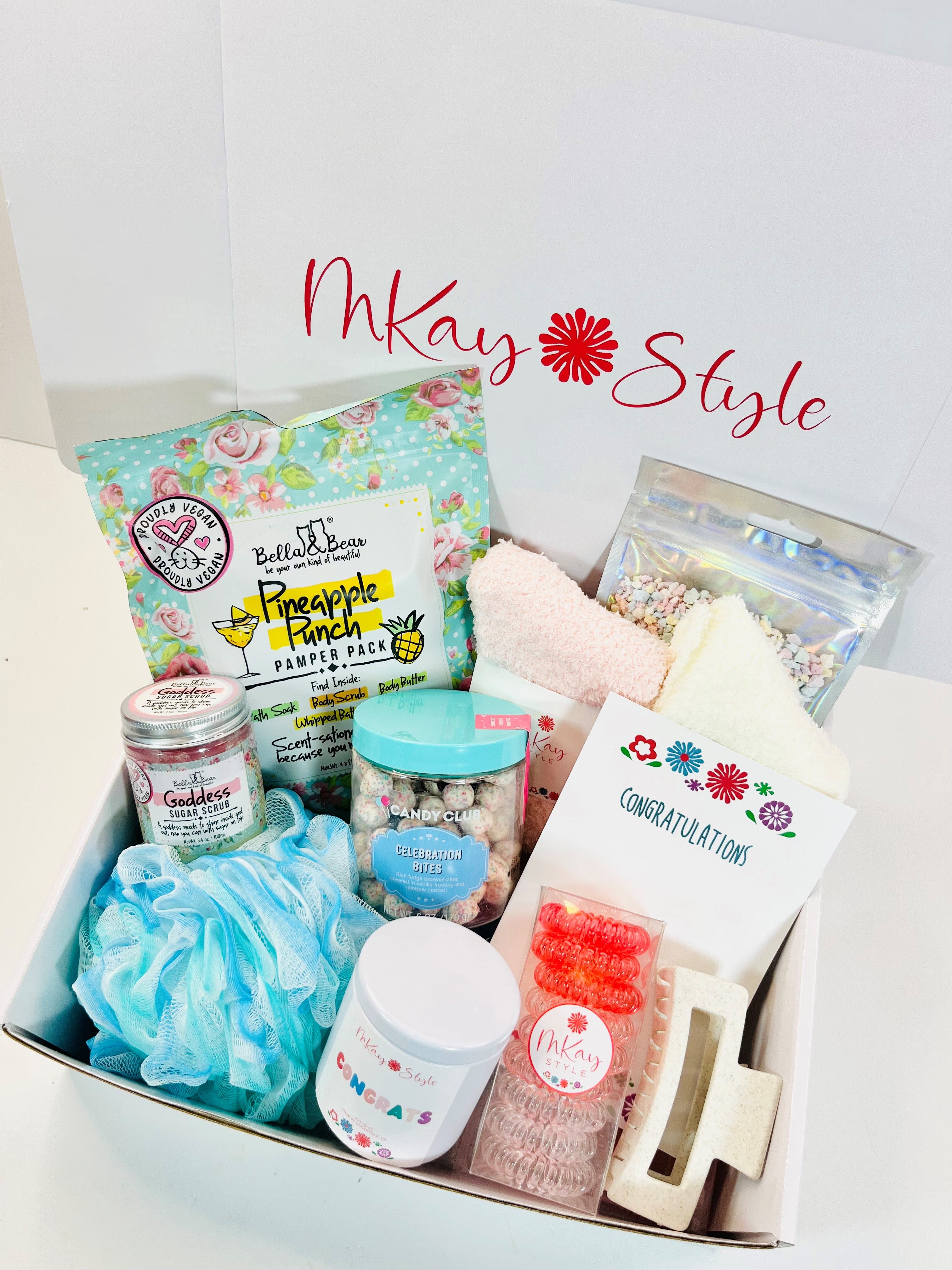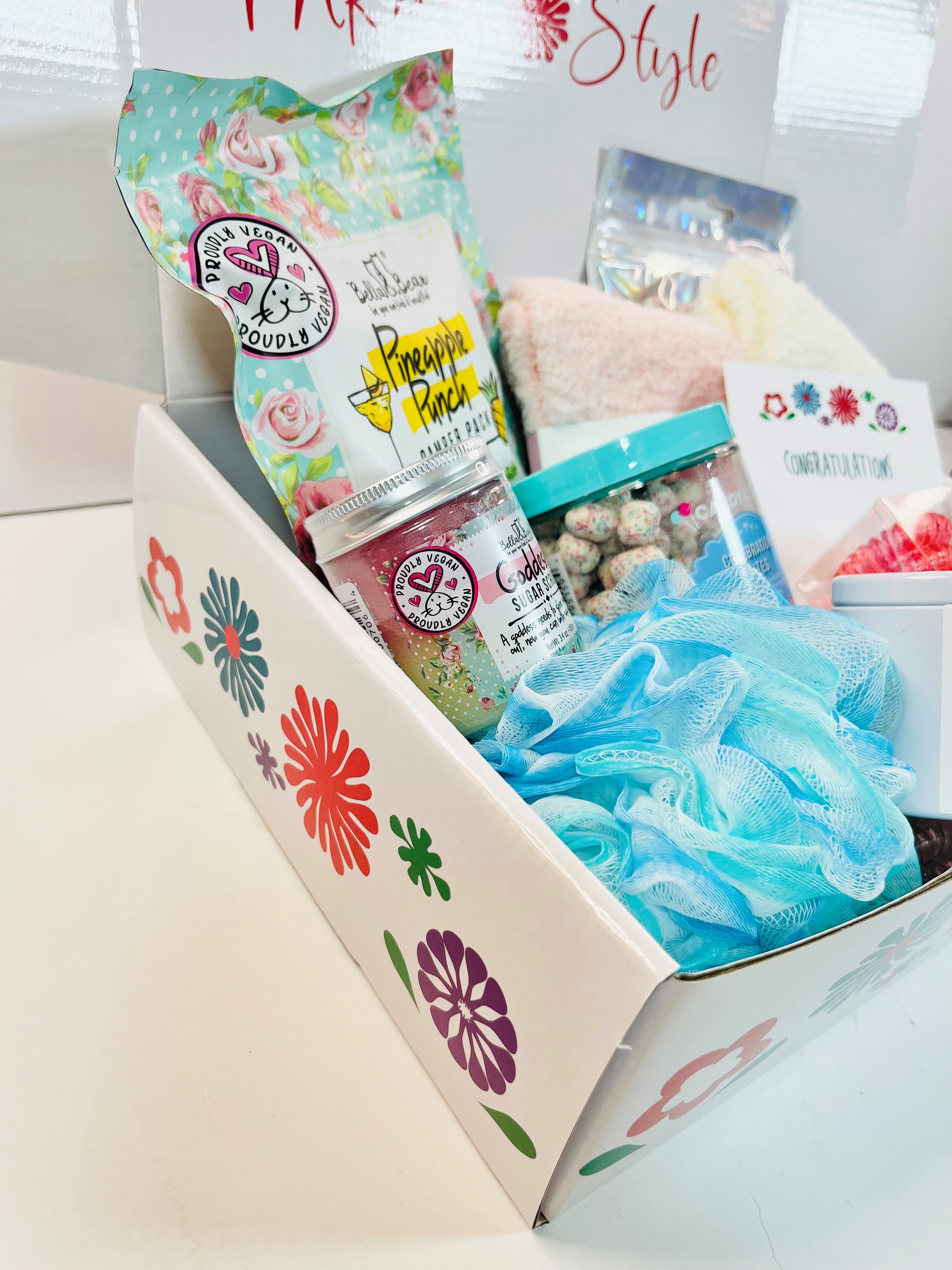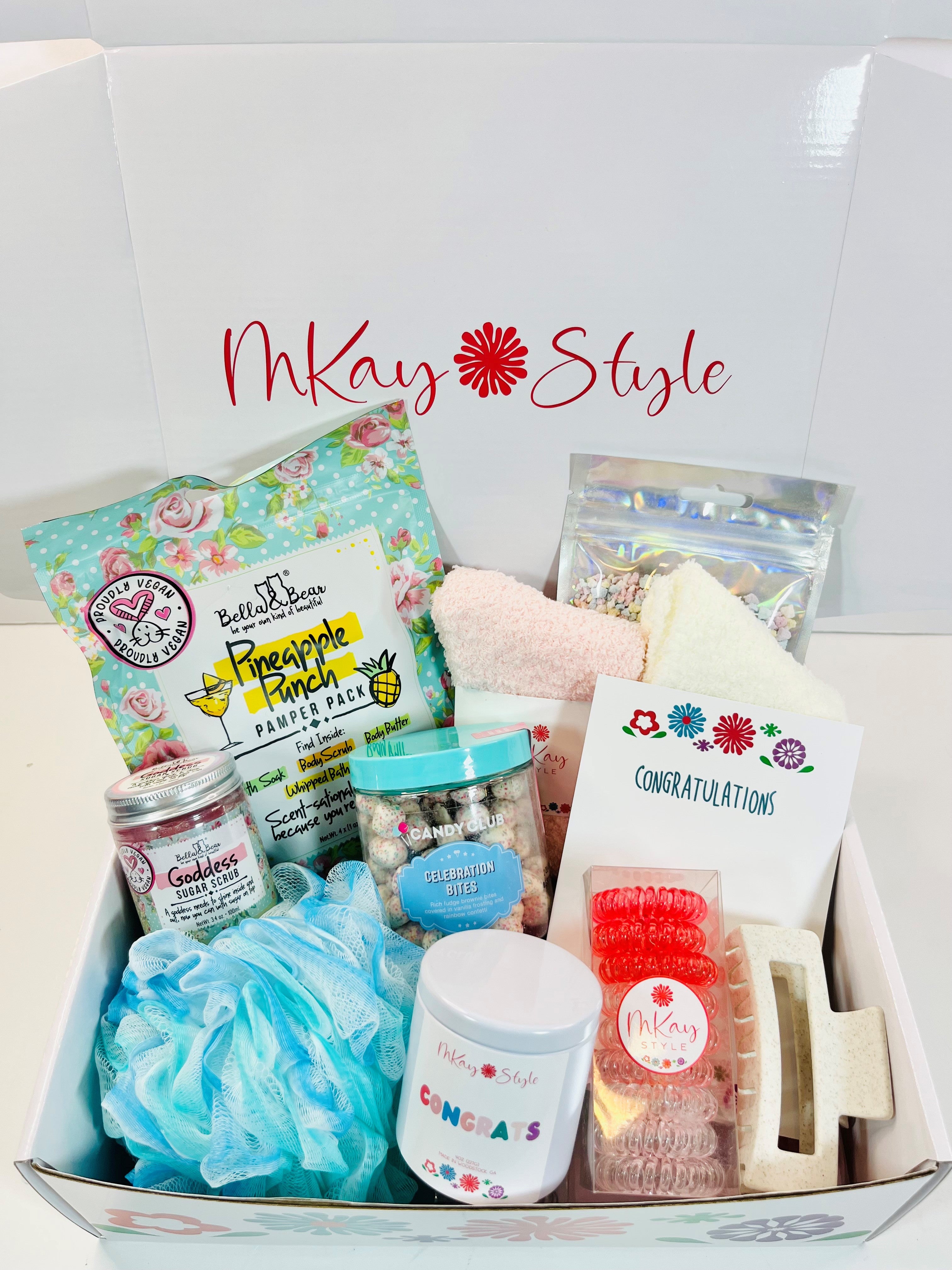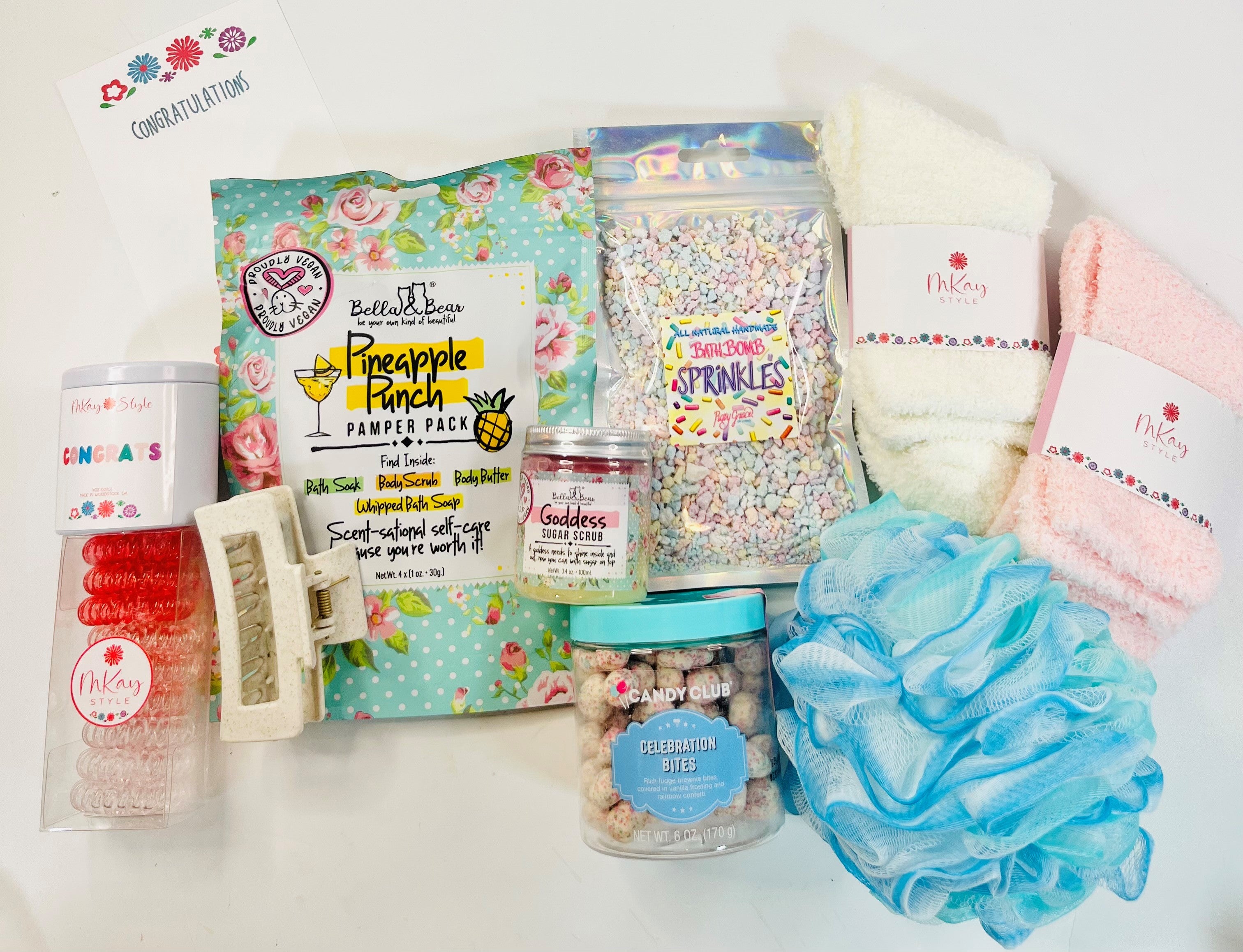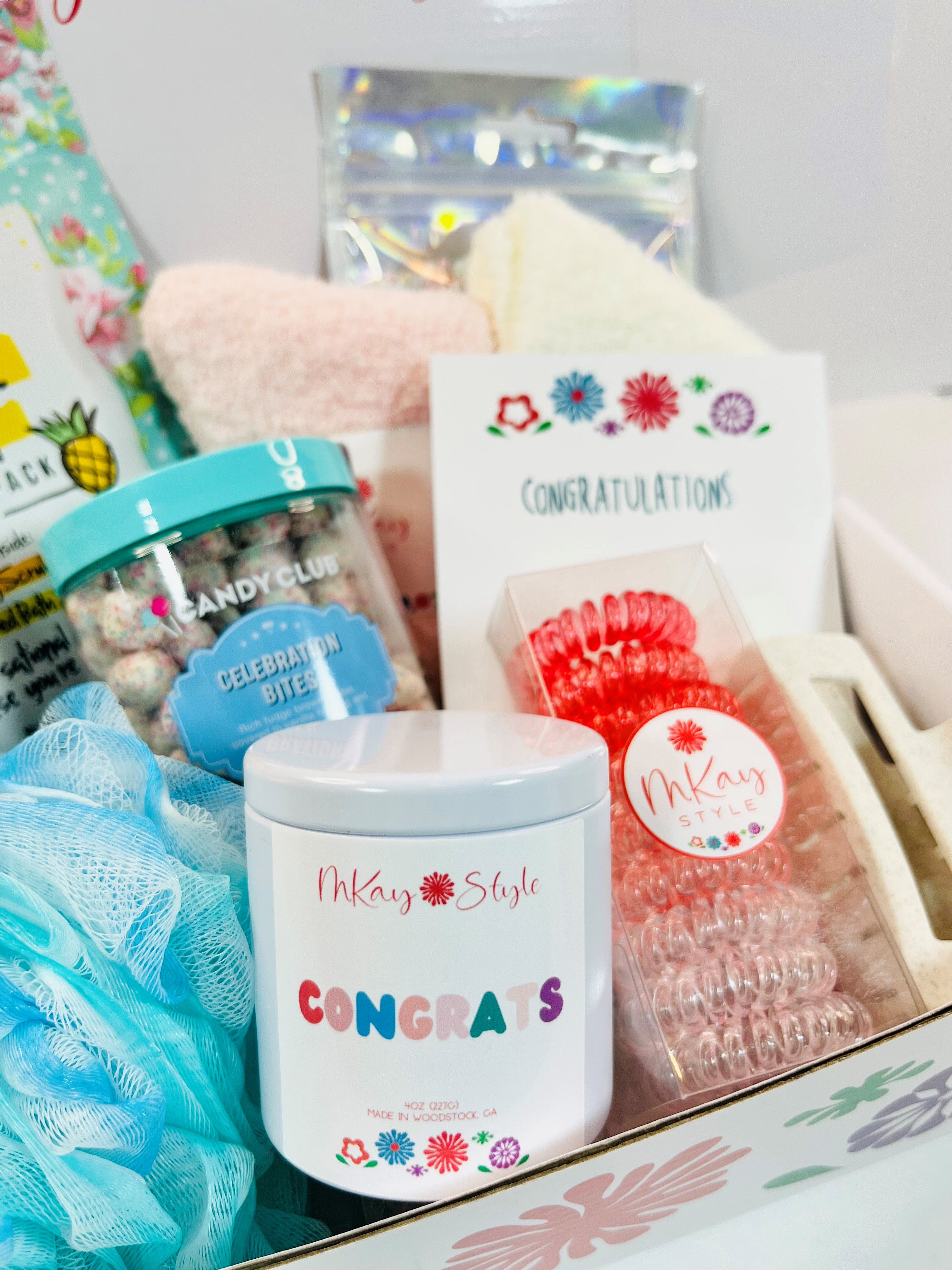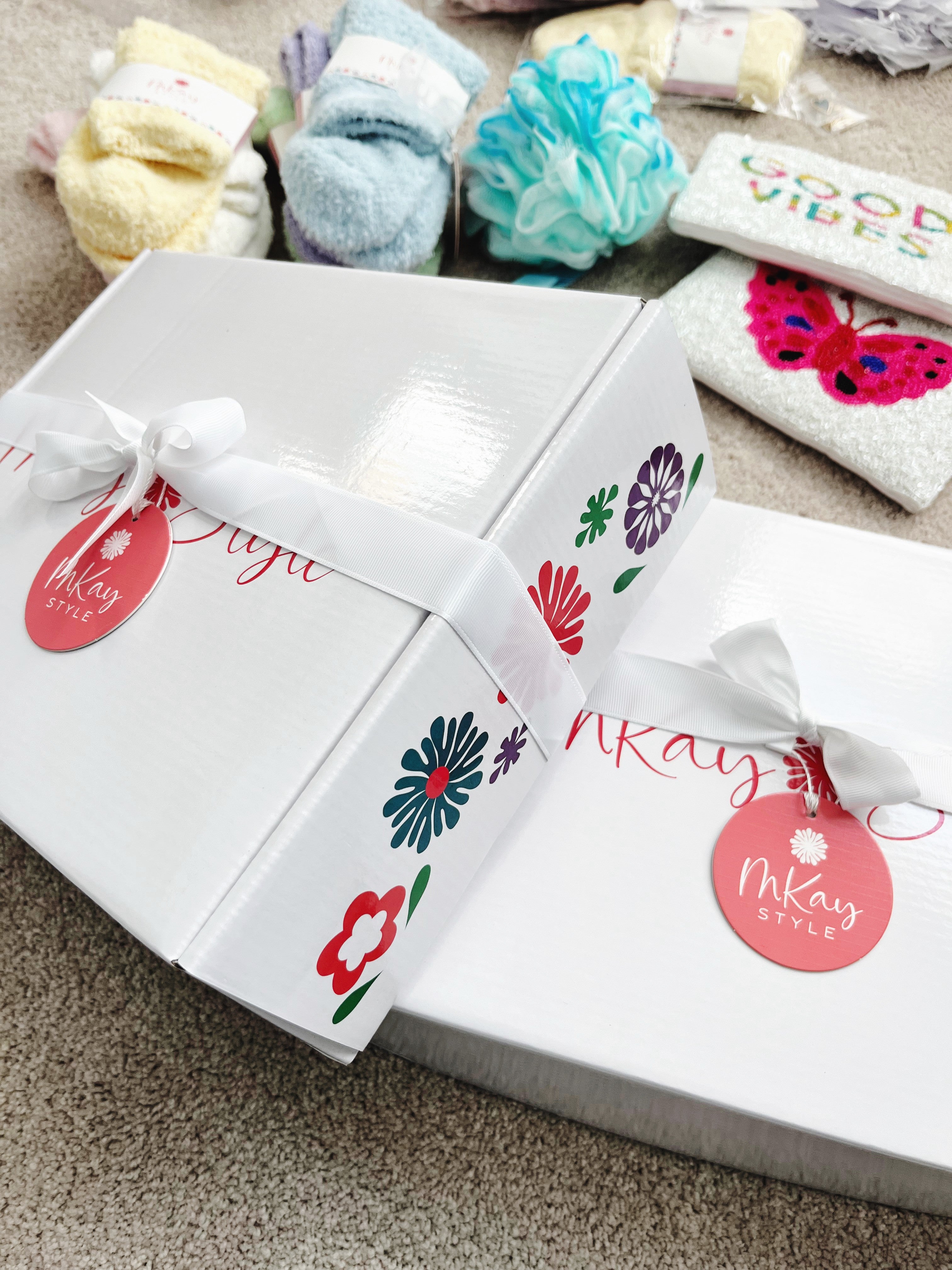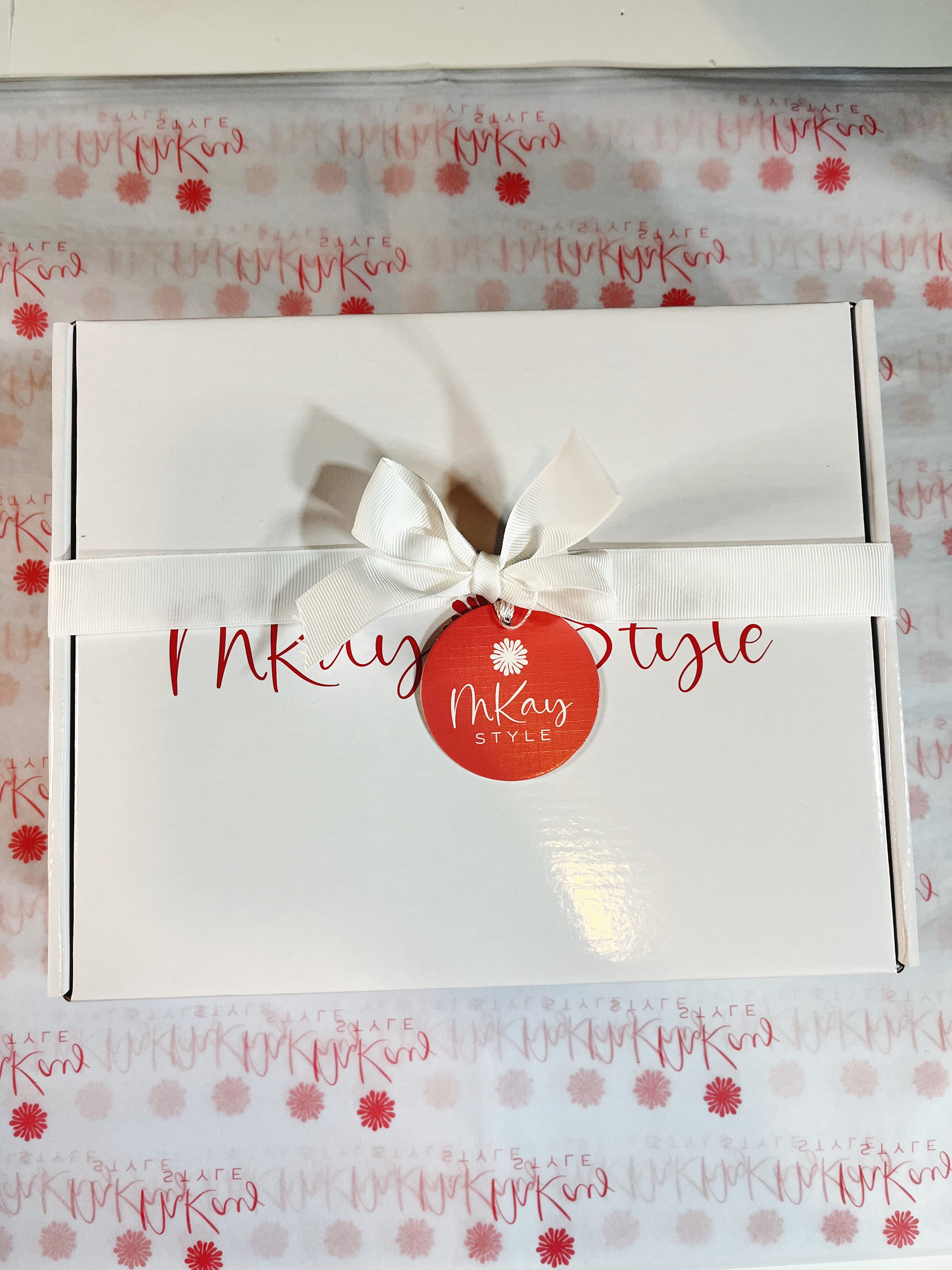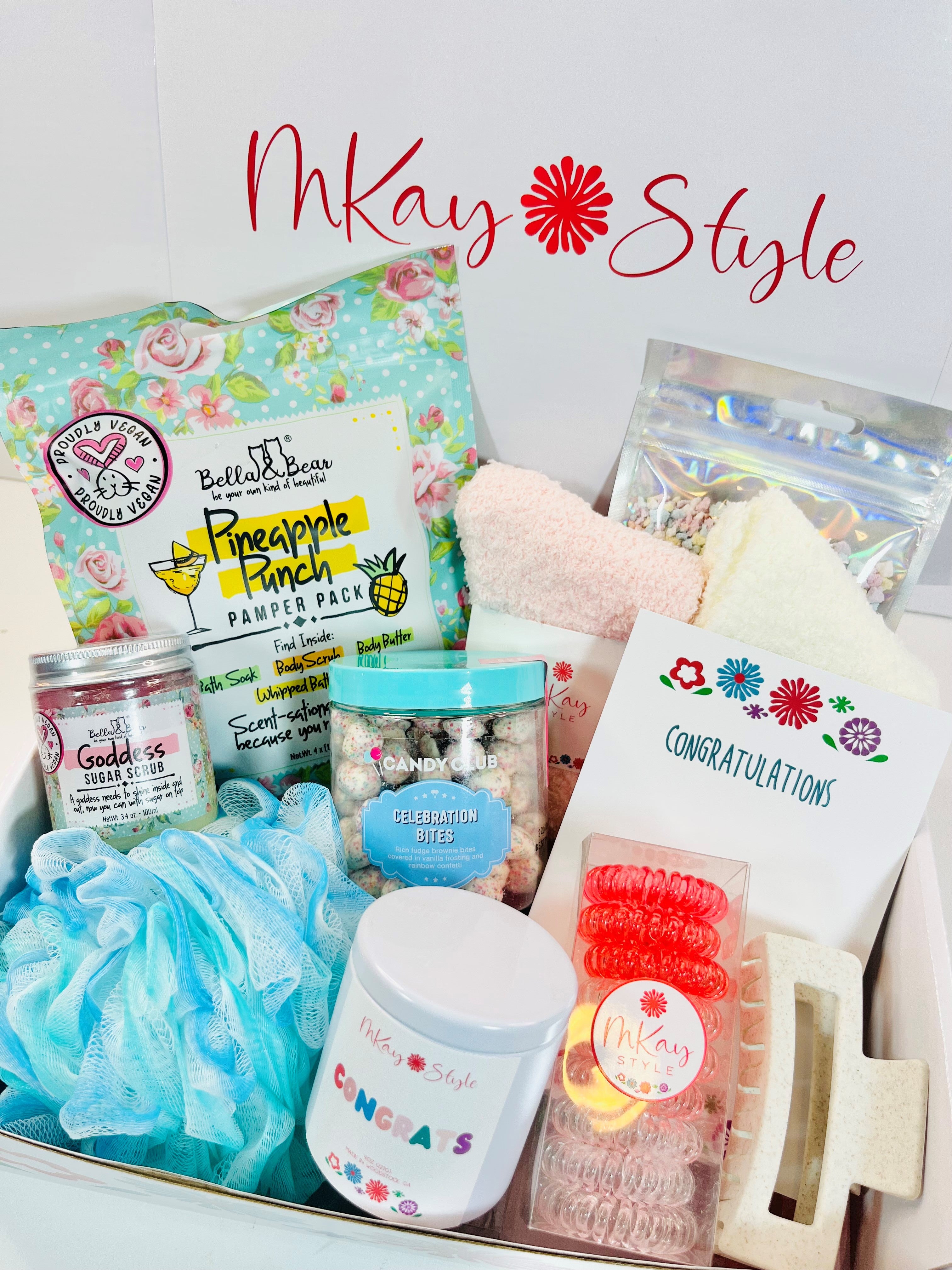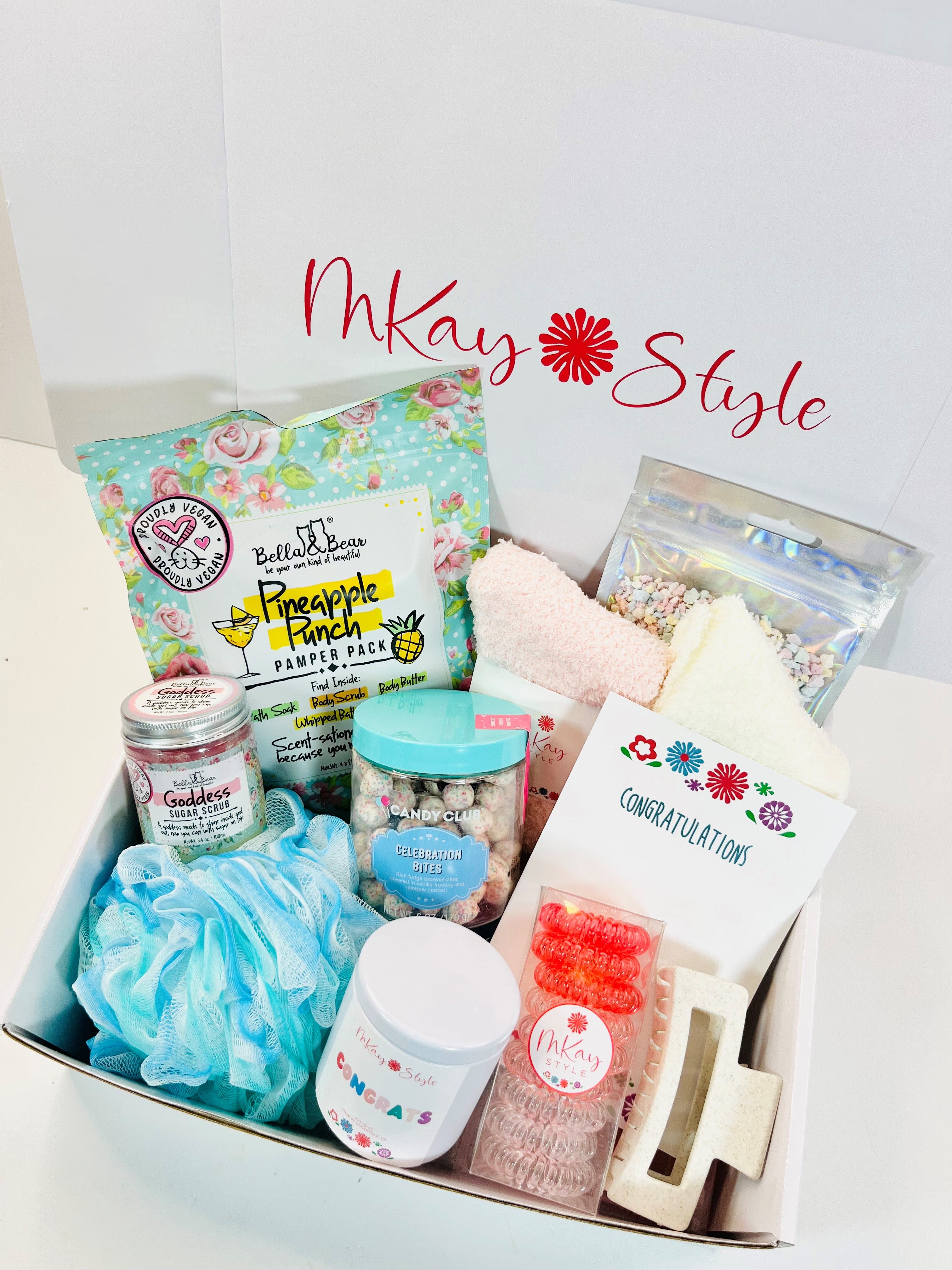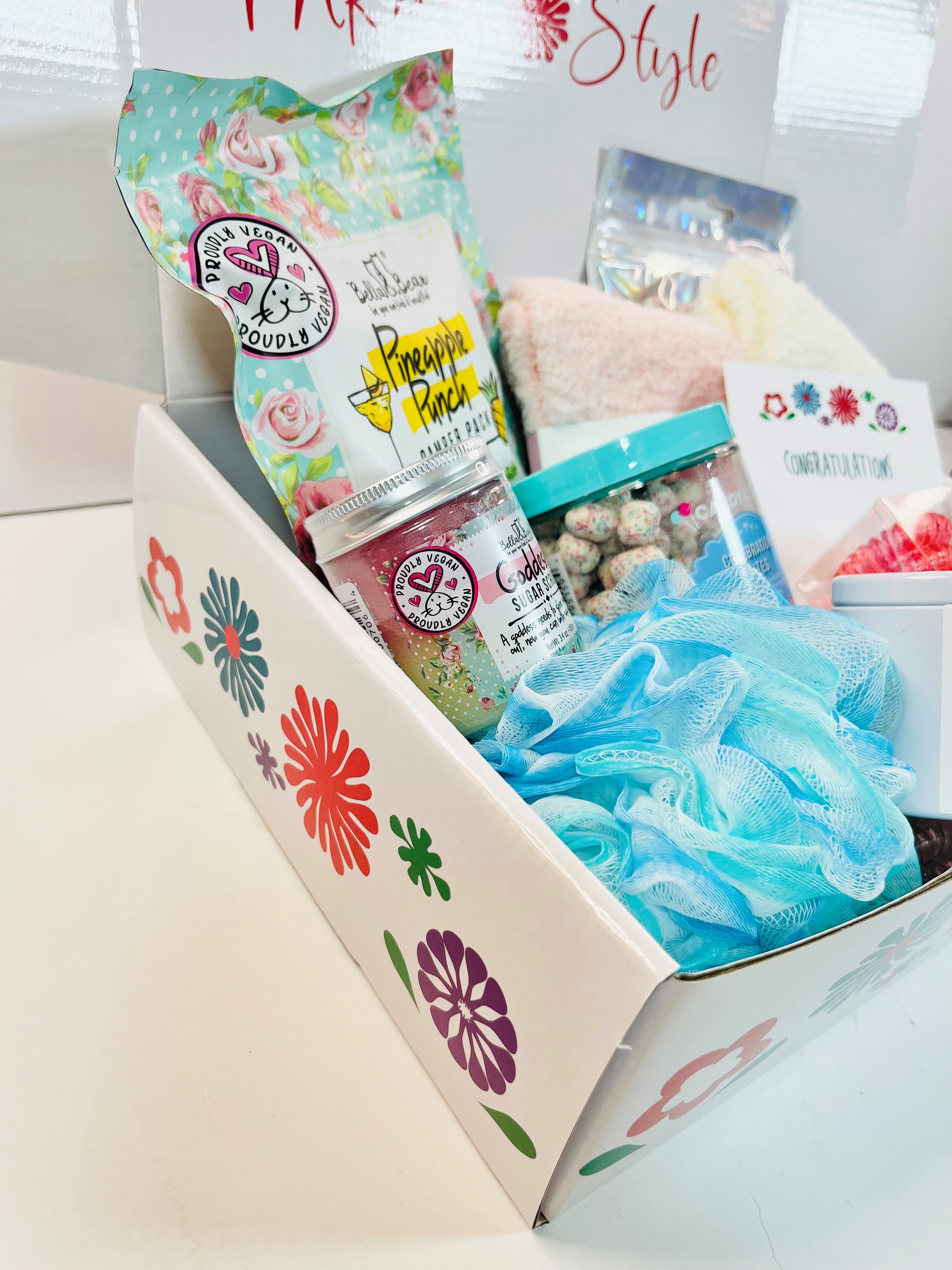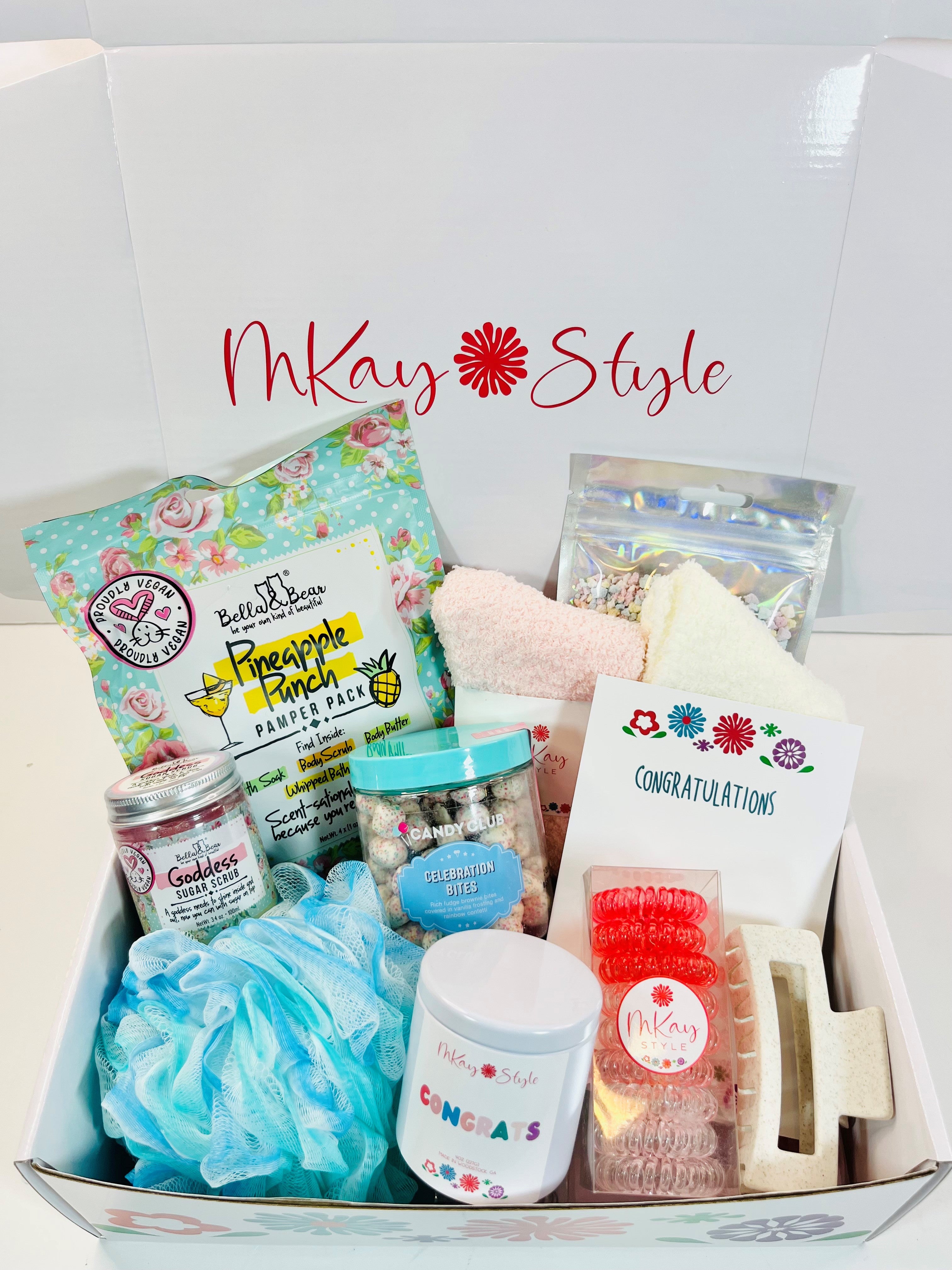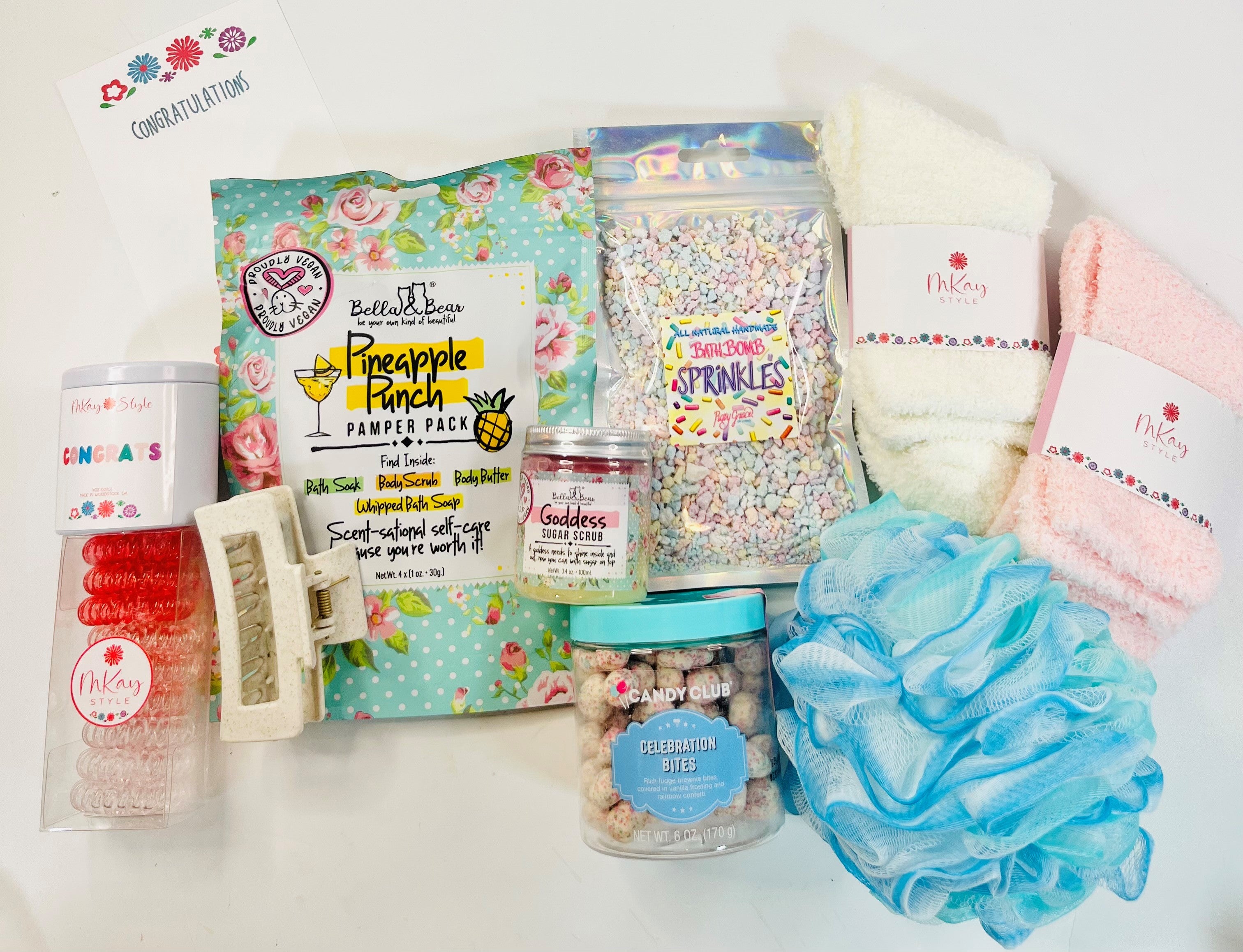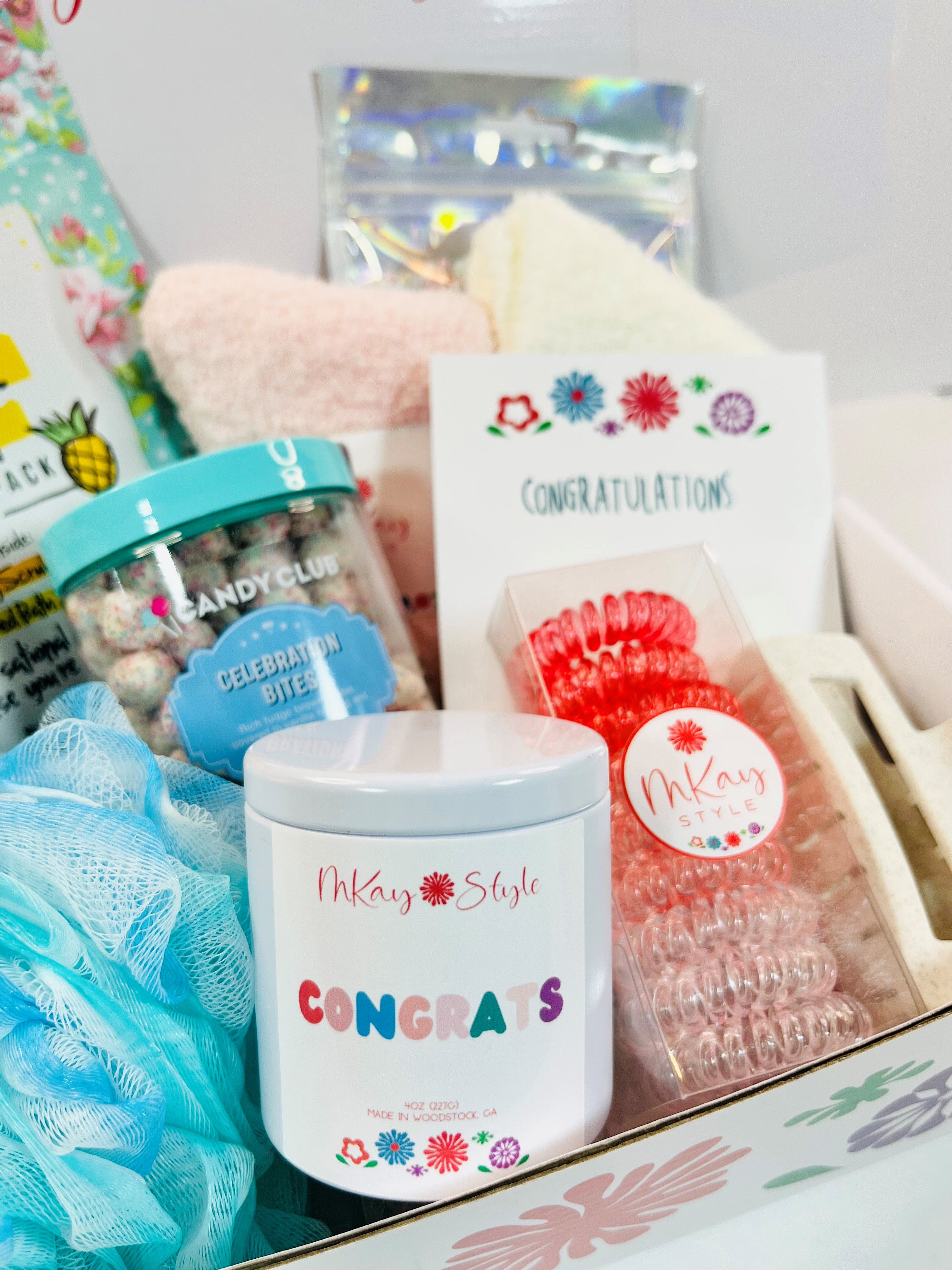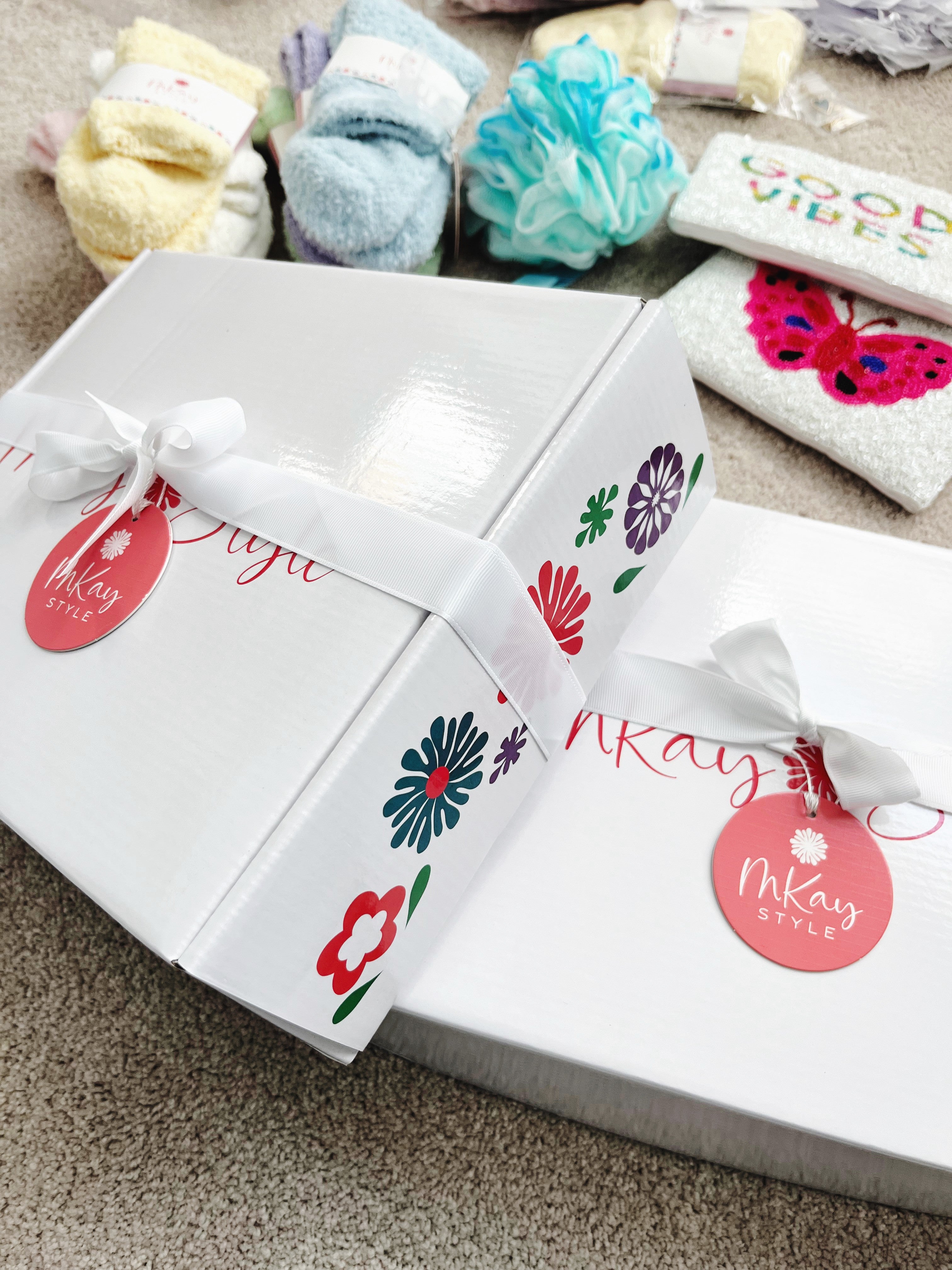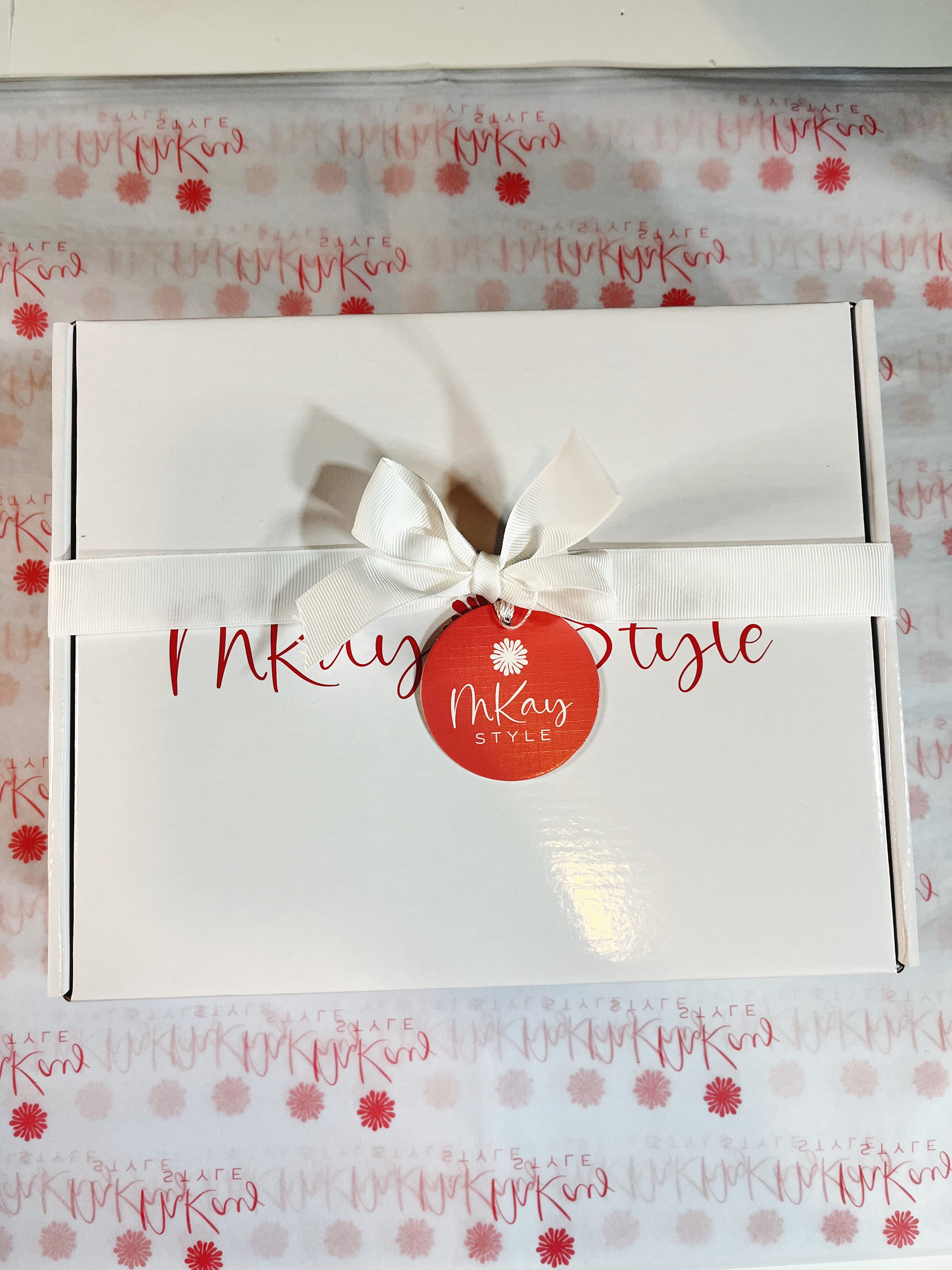 Full Of Congrats Graduation Gift Box
This congratulations gift box is perfect for many occasions and ages. It is full of fun items that are perfect for everyday use. They will make someone feel great and know it is time to pamper themselves and celebrate!

Included in this MKay Style Gift Box—

✨ Vegan Bella Bear Skin Care Sachet Pack of Four

✨ Vegan Roxy Grace Sprinkles Bath Bombs

✨ Vegan Bella Bear Mini Goddess Sugar Scrub

✨ MKay Style Loofah

✨ MKay Style Hair Clip

✨ MKay Style Rubber Band Hair Coils

✨ MKay Style Cozy Socks

✨ Candy Club Celebration Bites

✨ A MKay Style Locally Handmade Candle From A Small Woman Owned Business In Woodstock, GA. Scent of Grace And In Congrats Theme. It will not disappoint!