FREE SHIPPING FOR ALL GIFTS OVER $10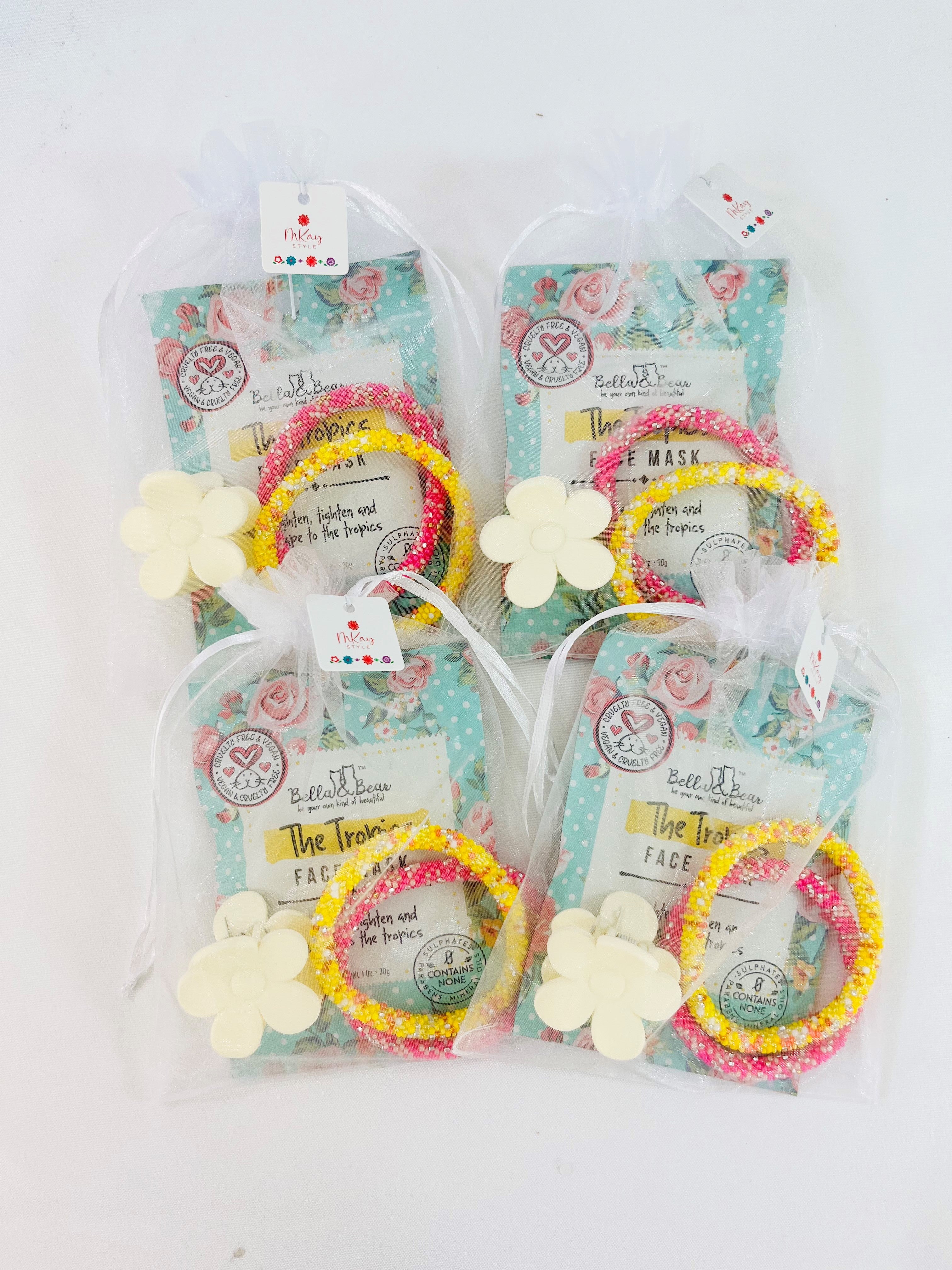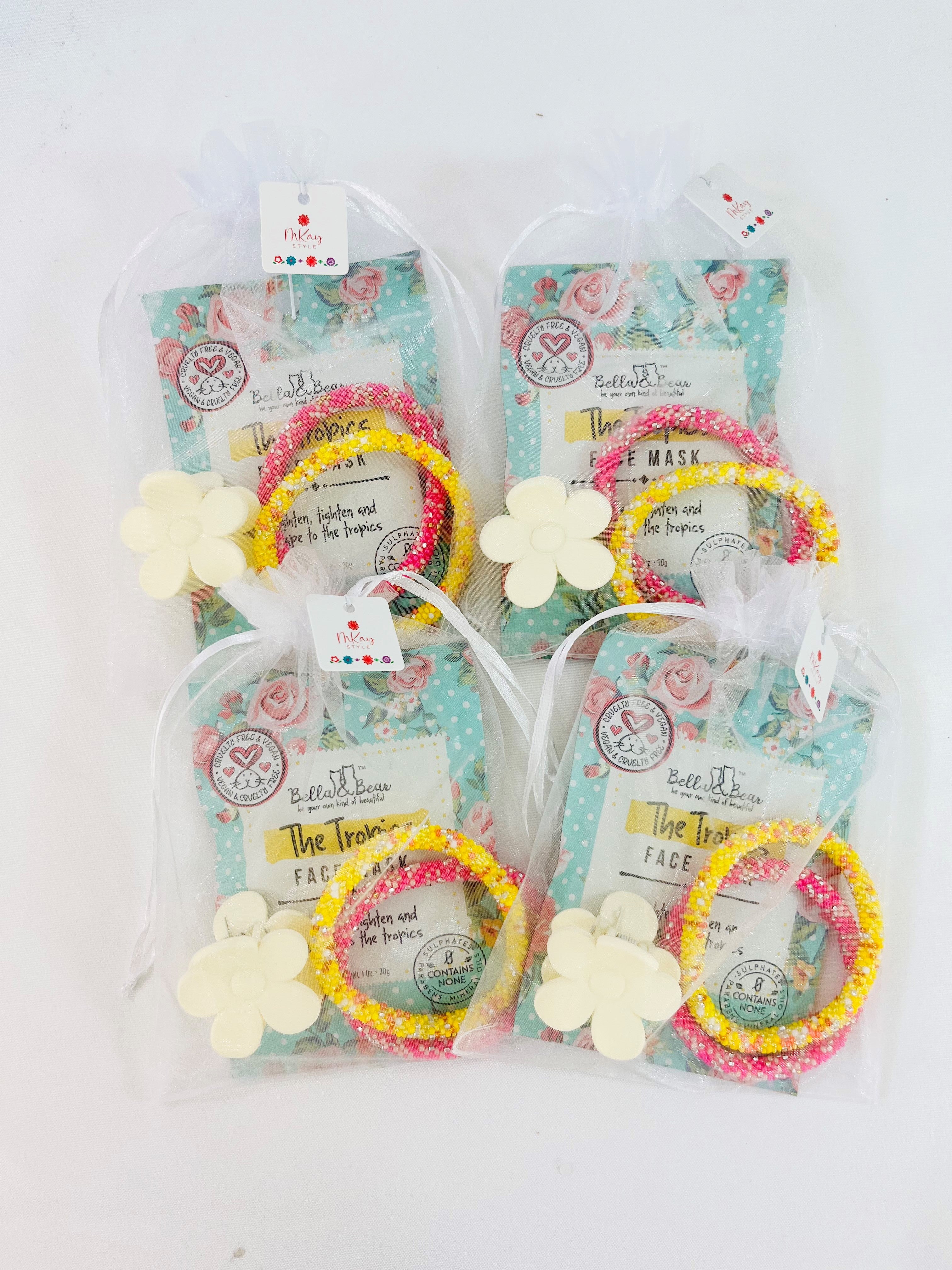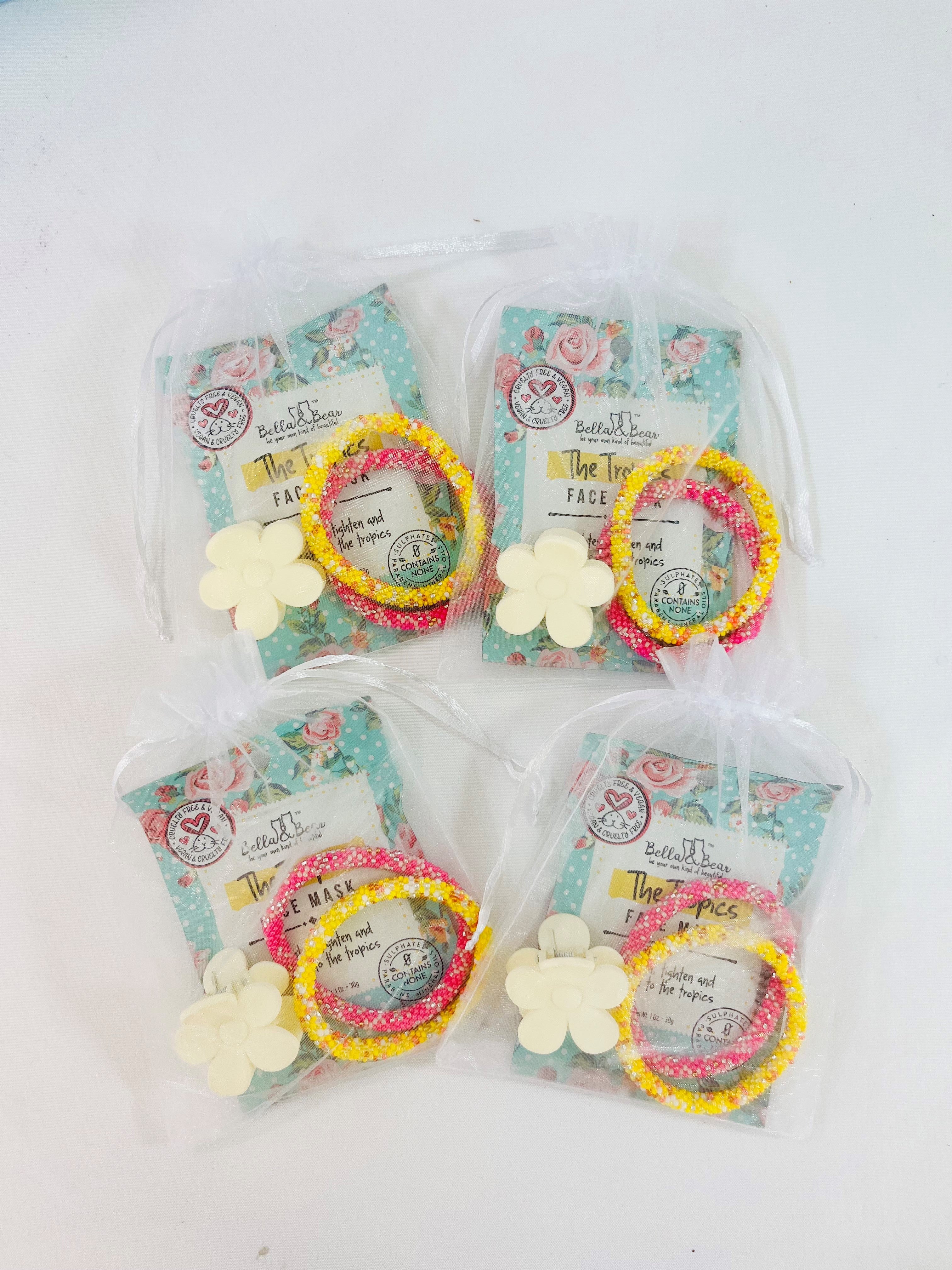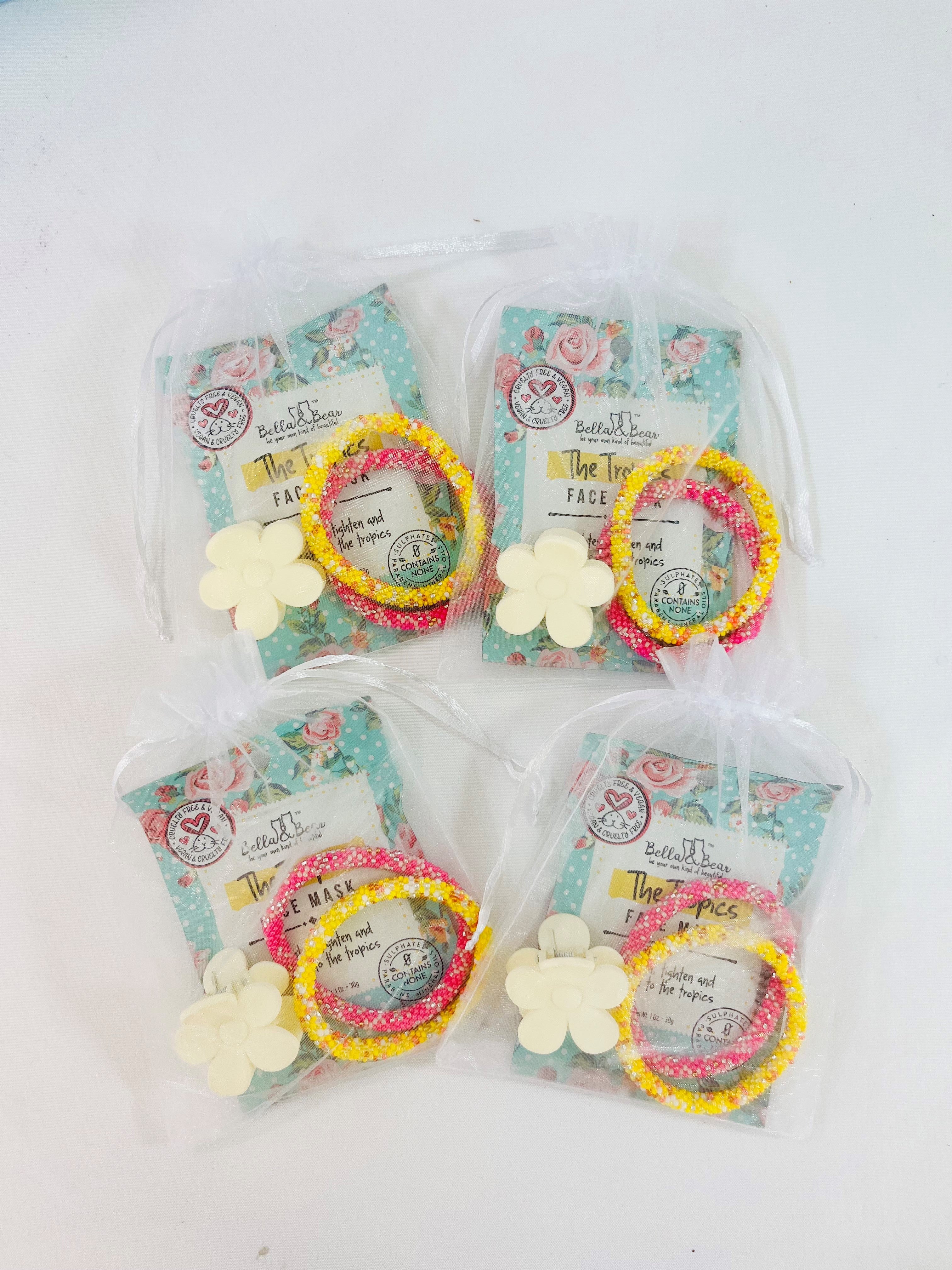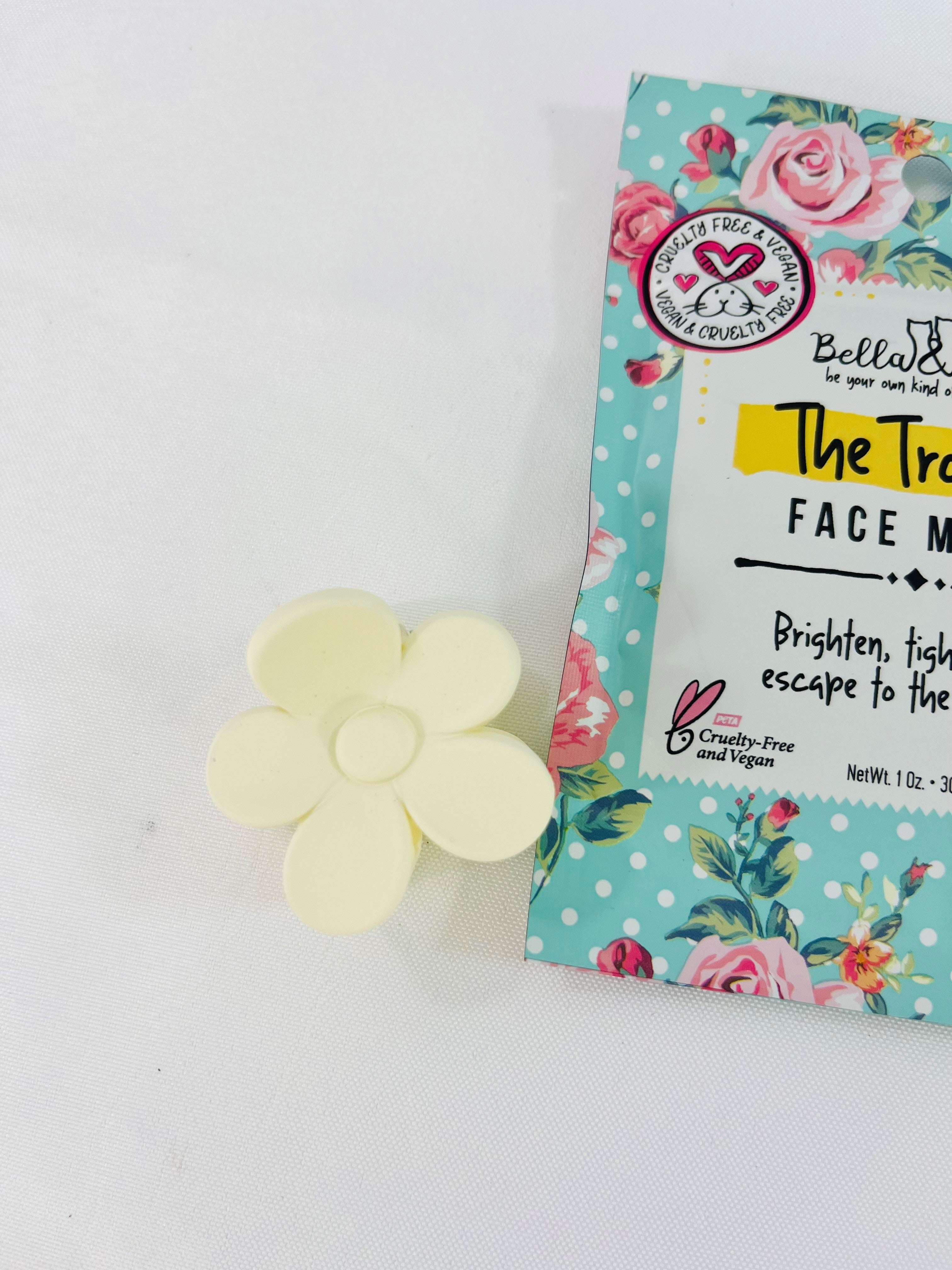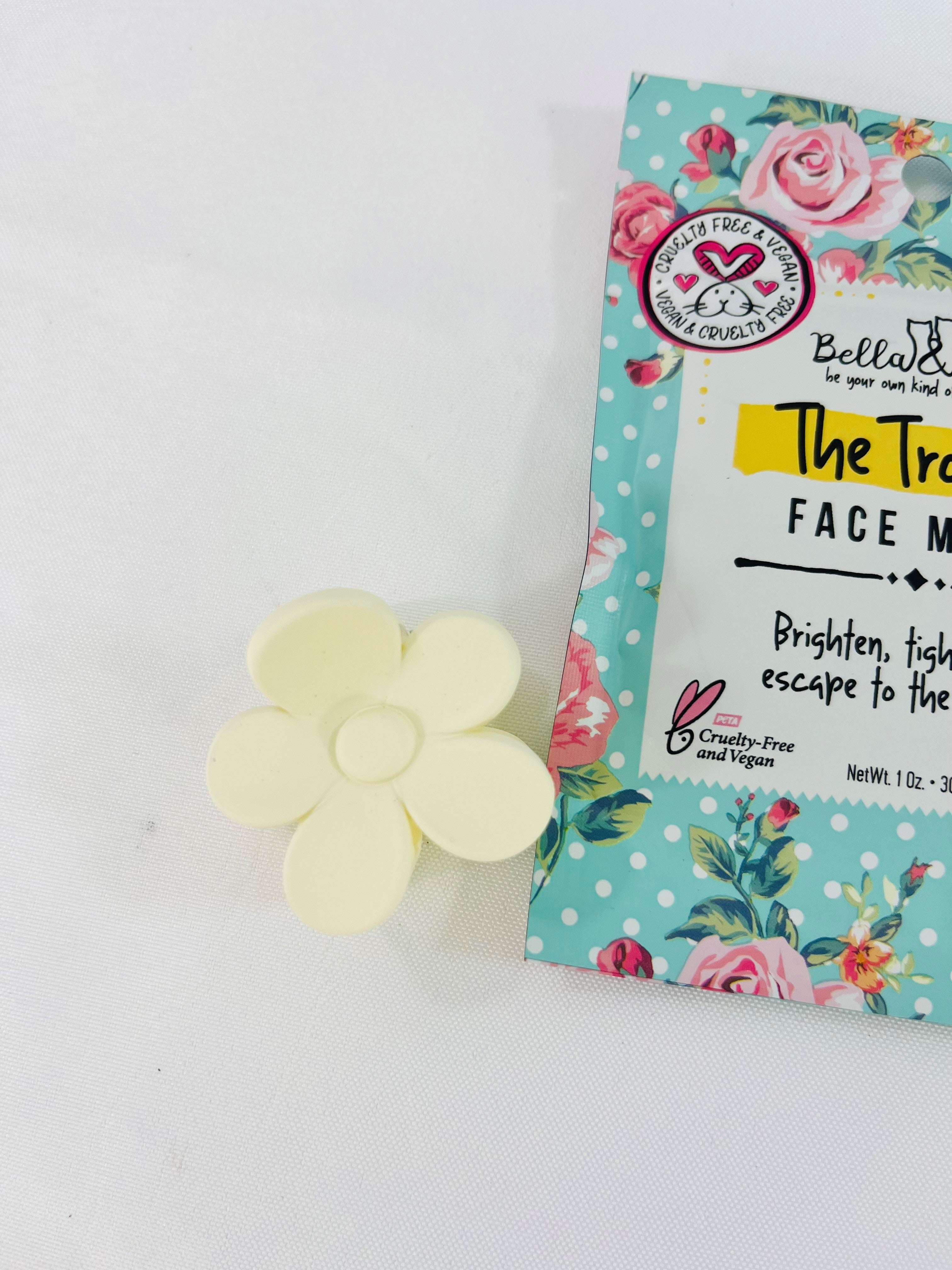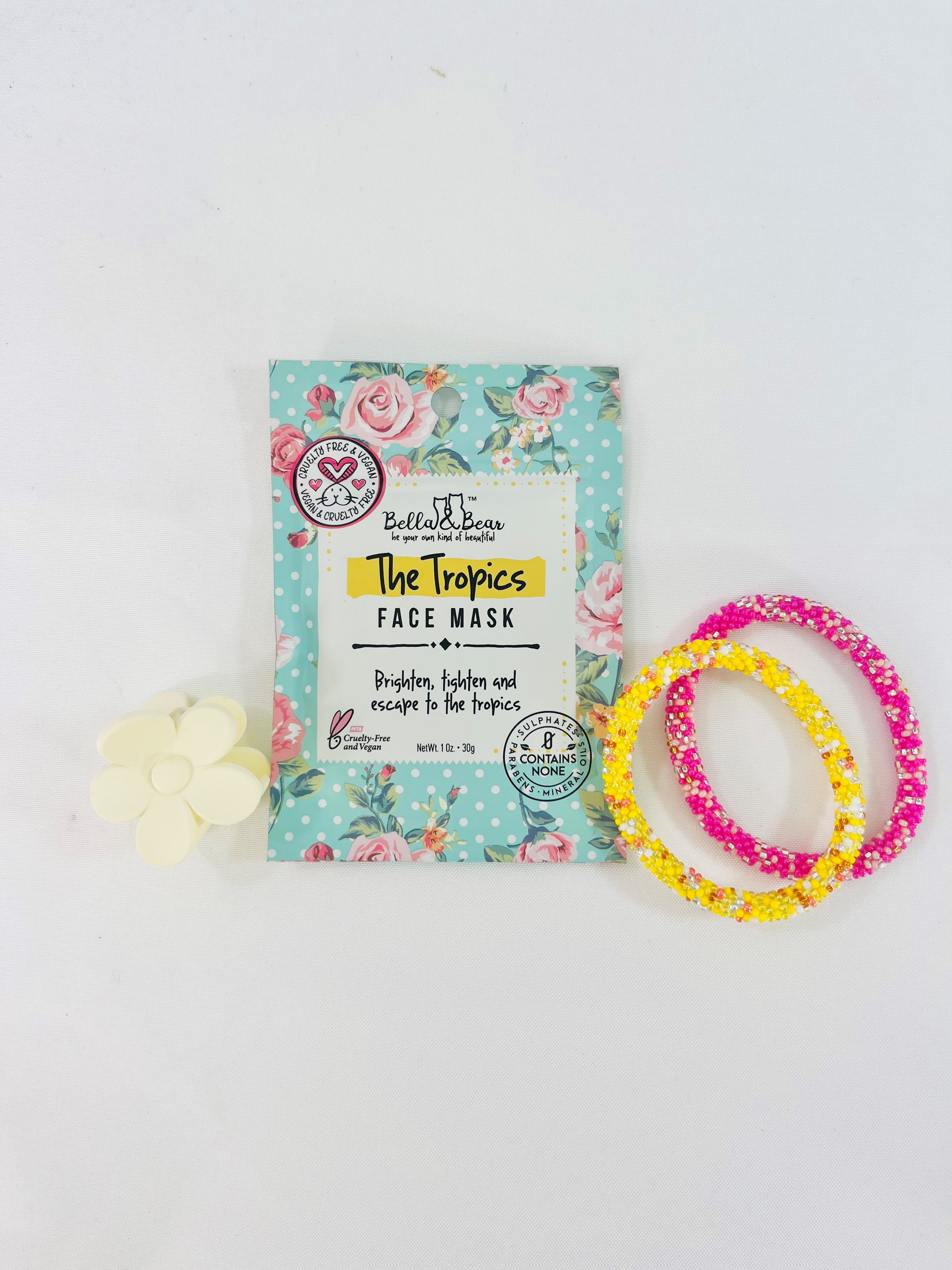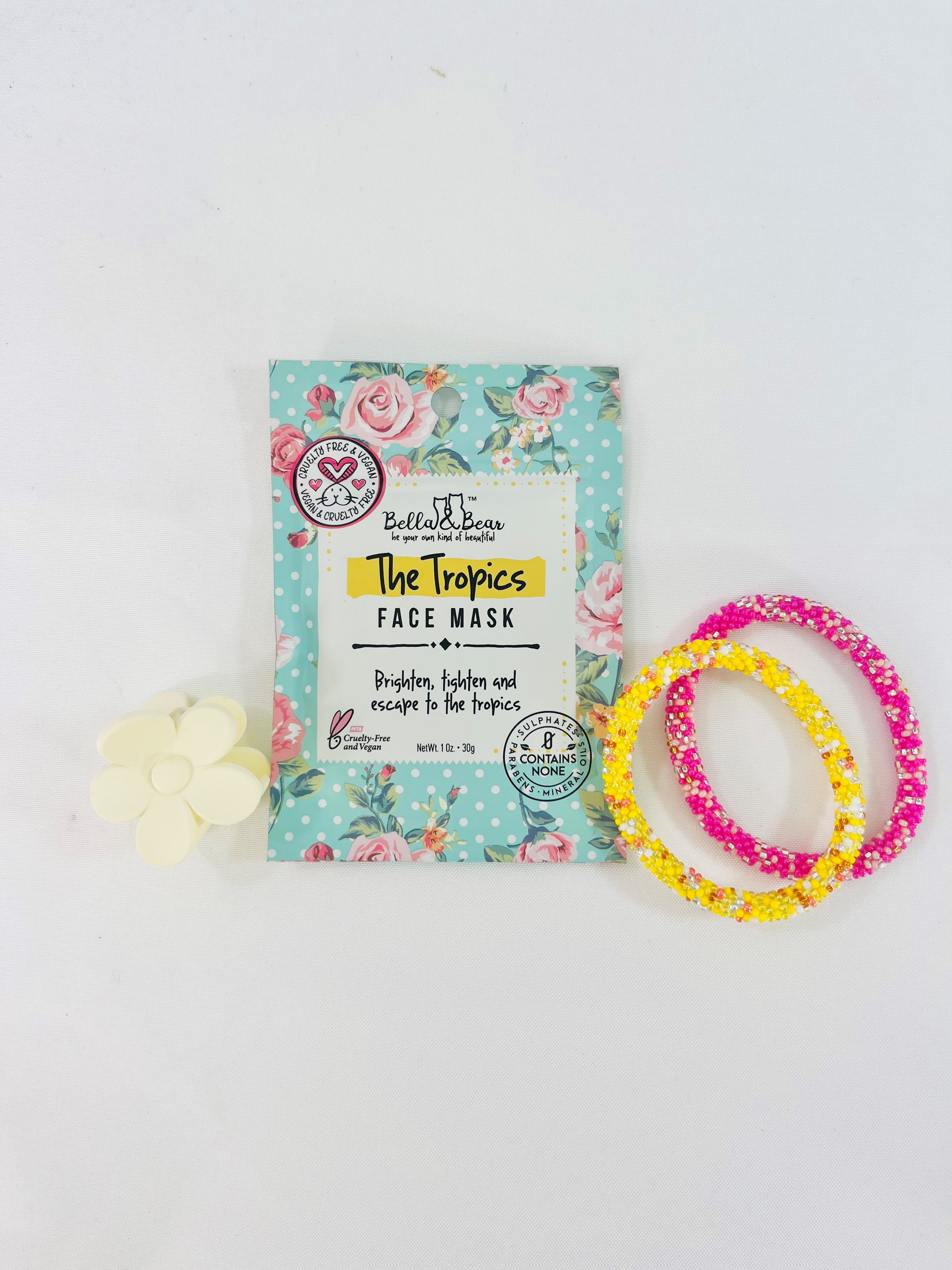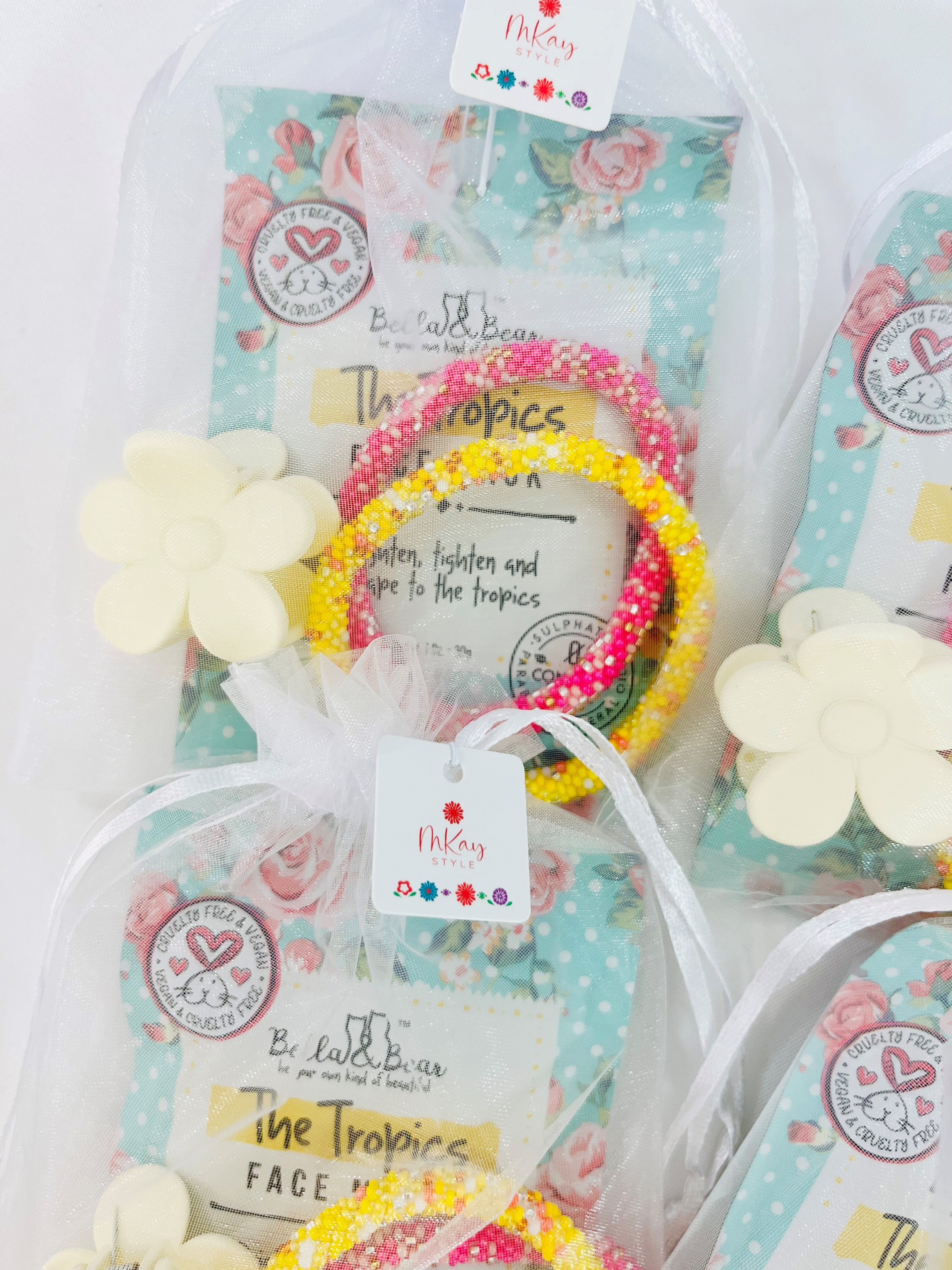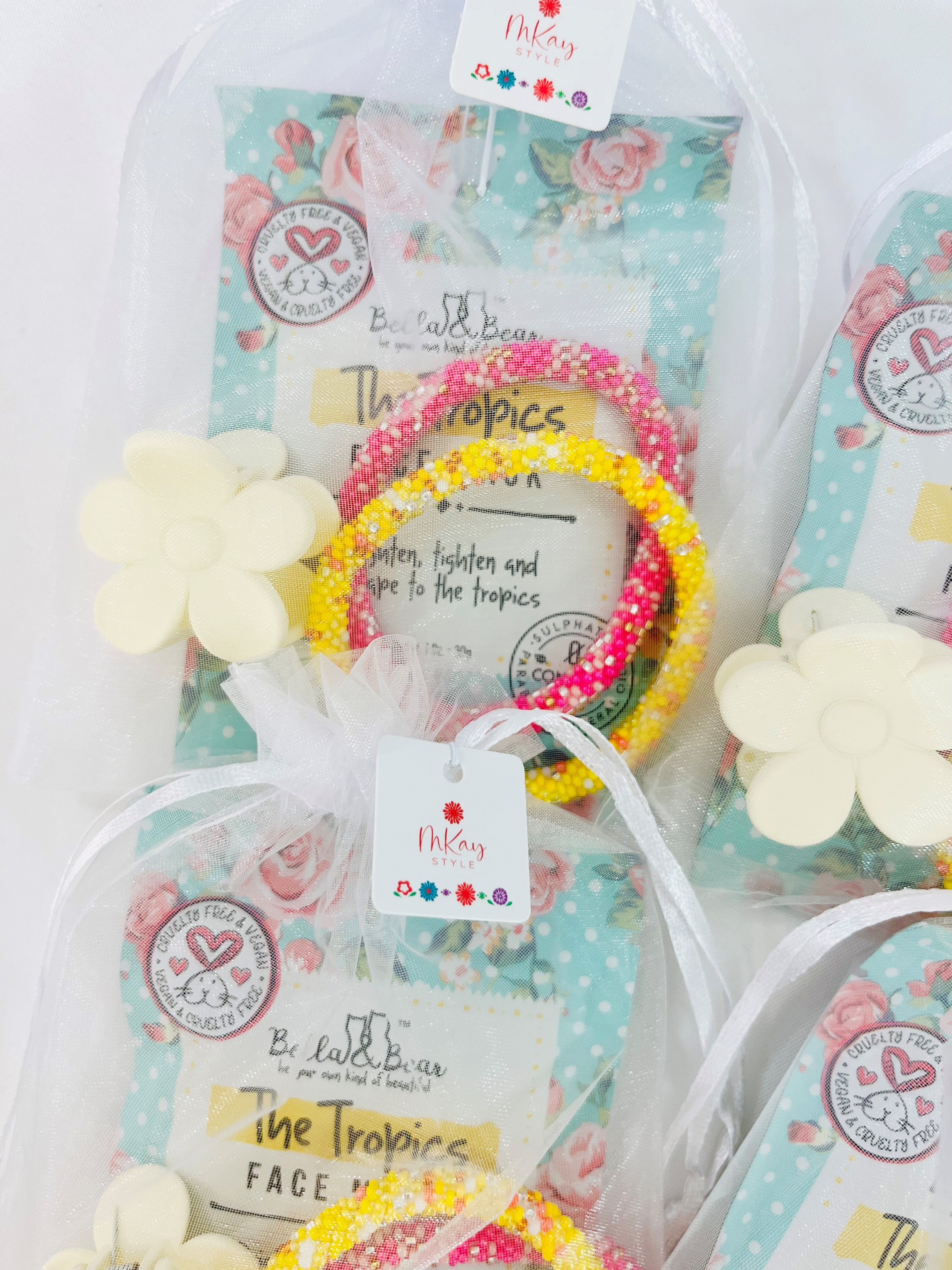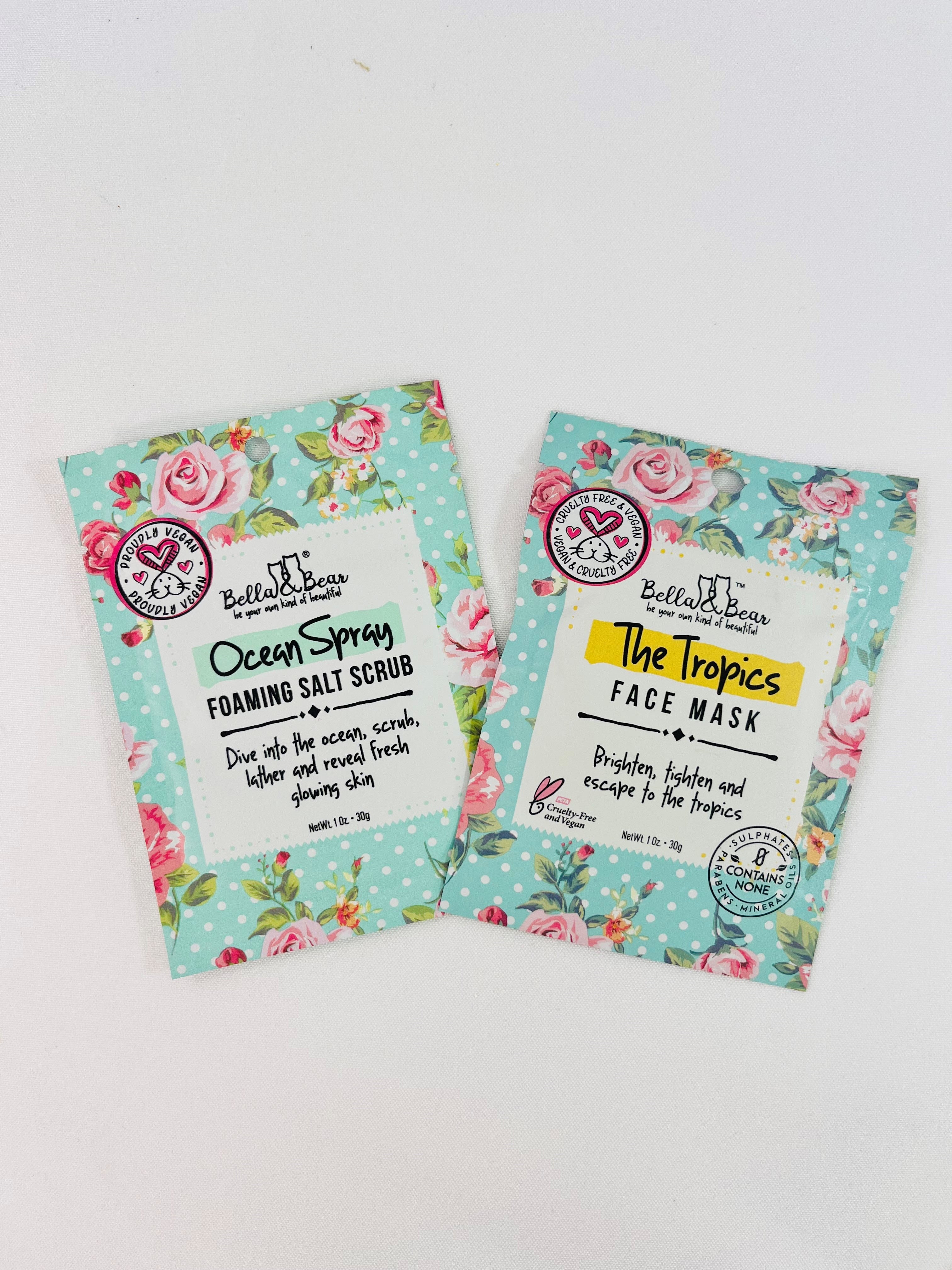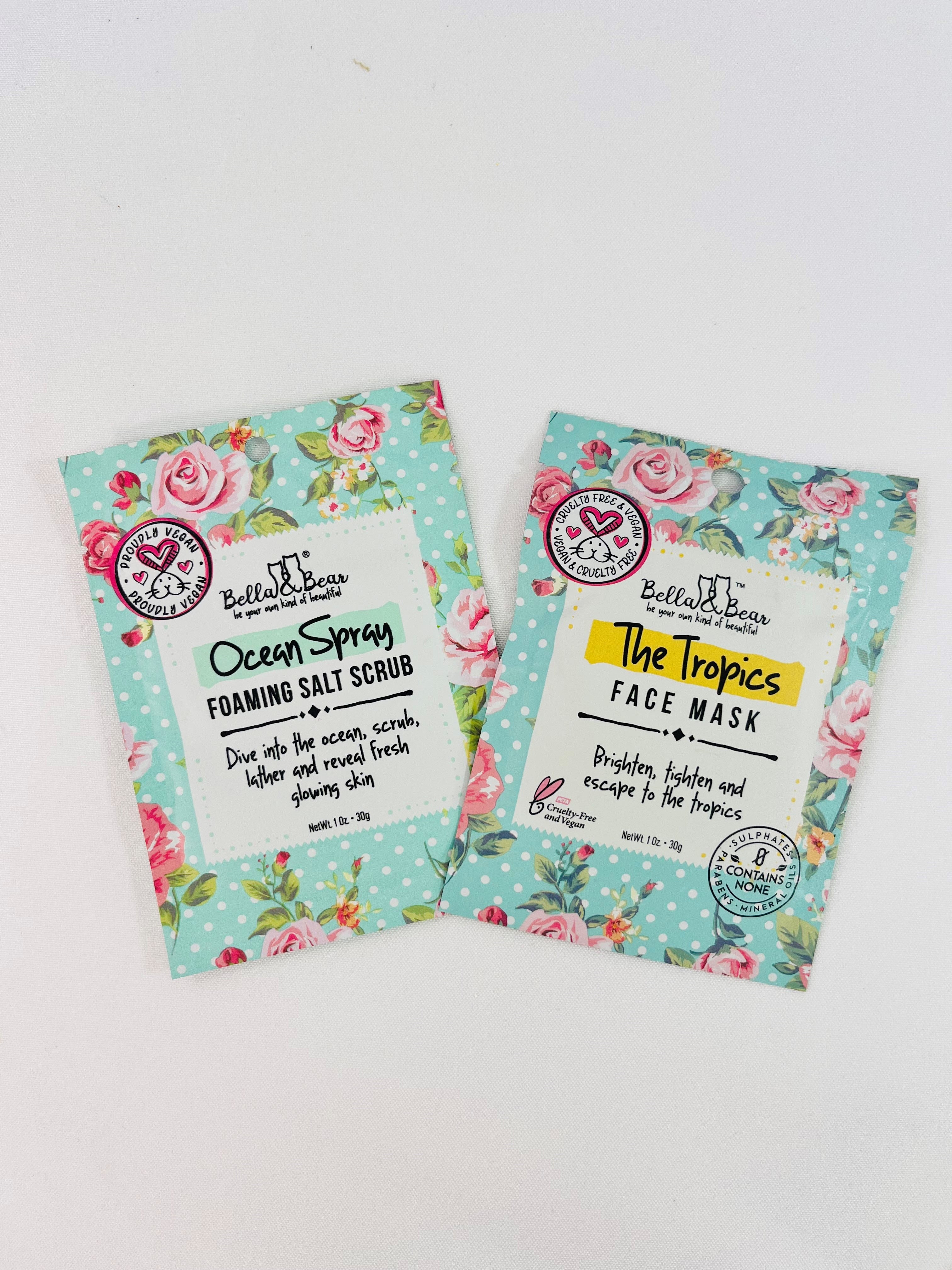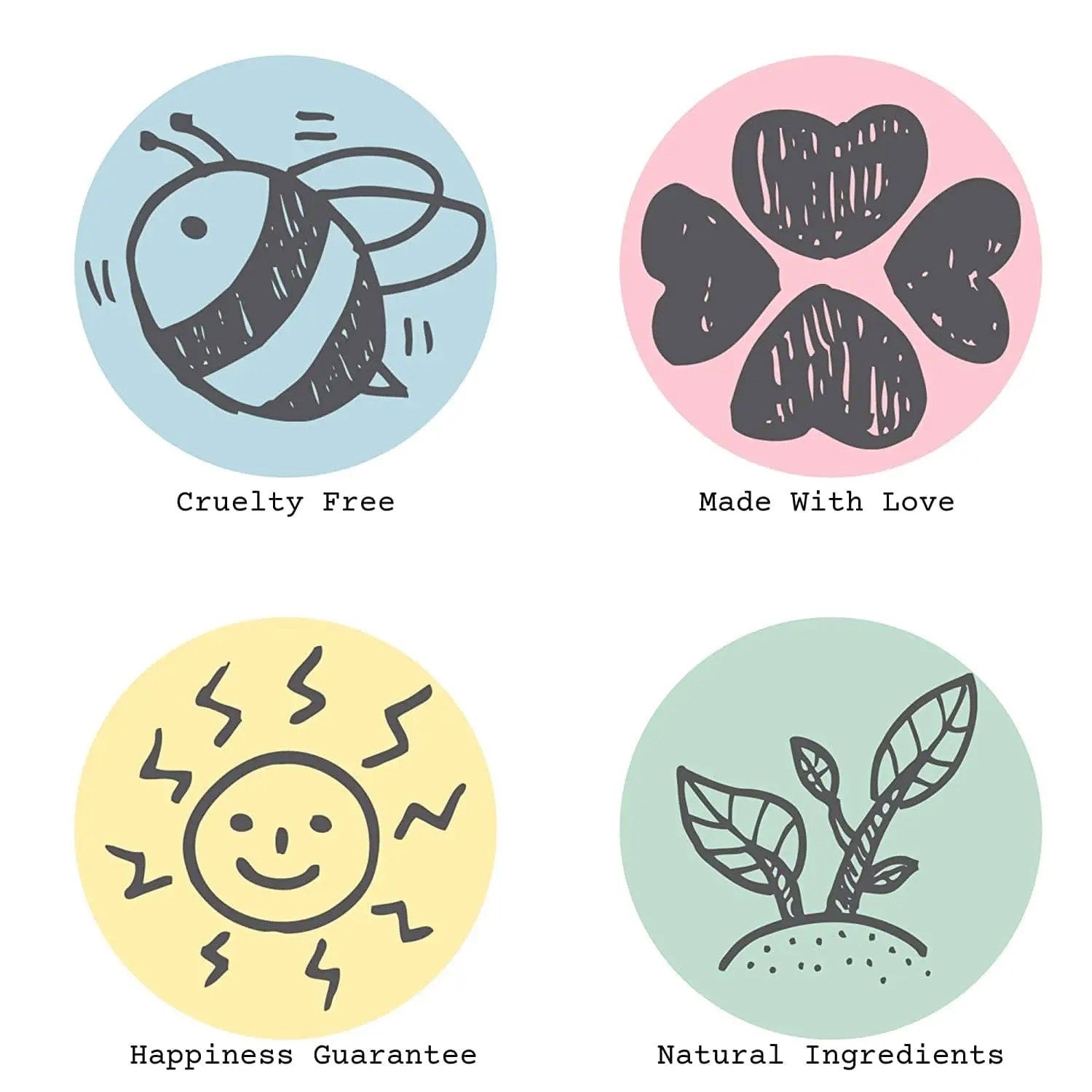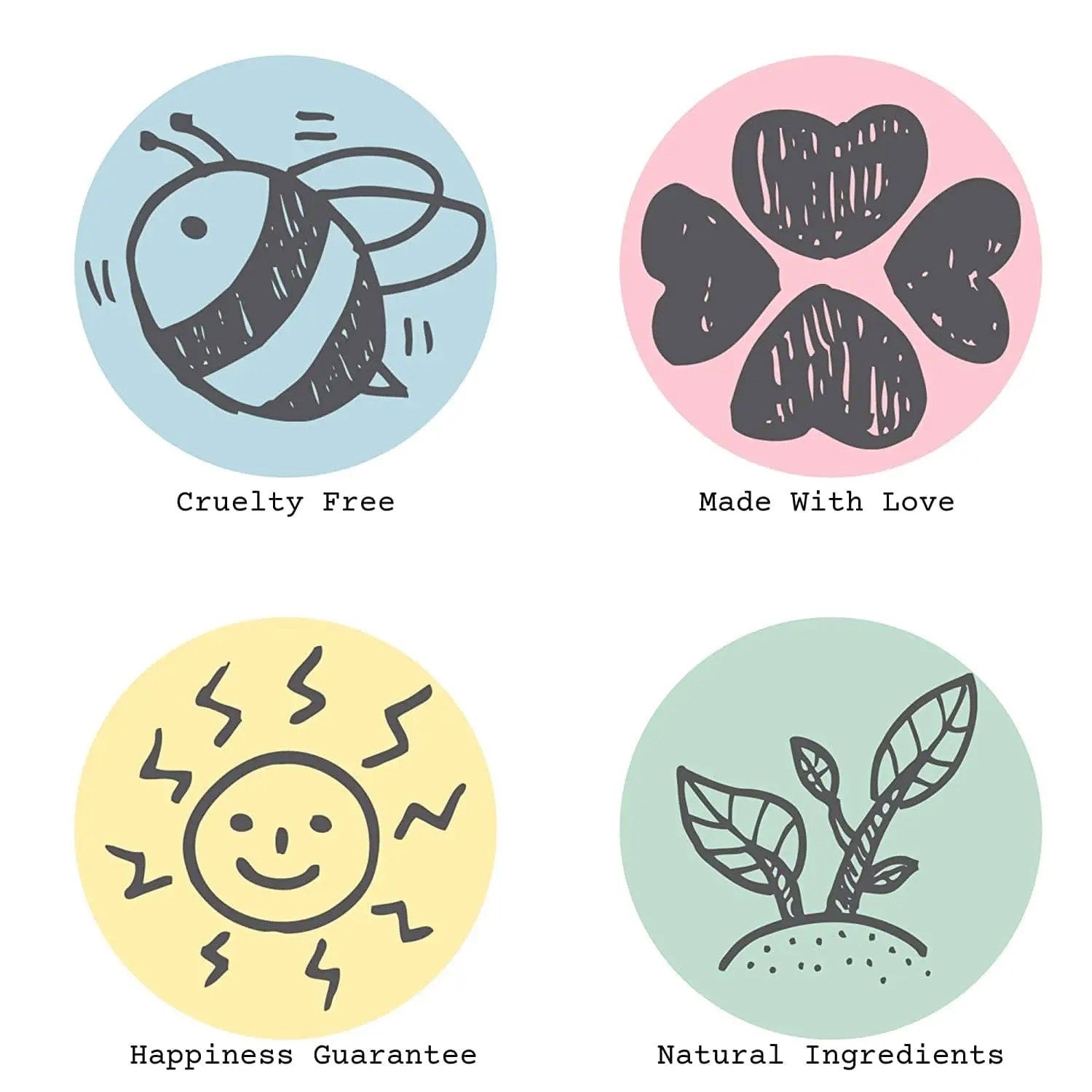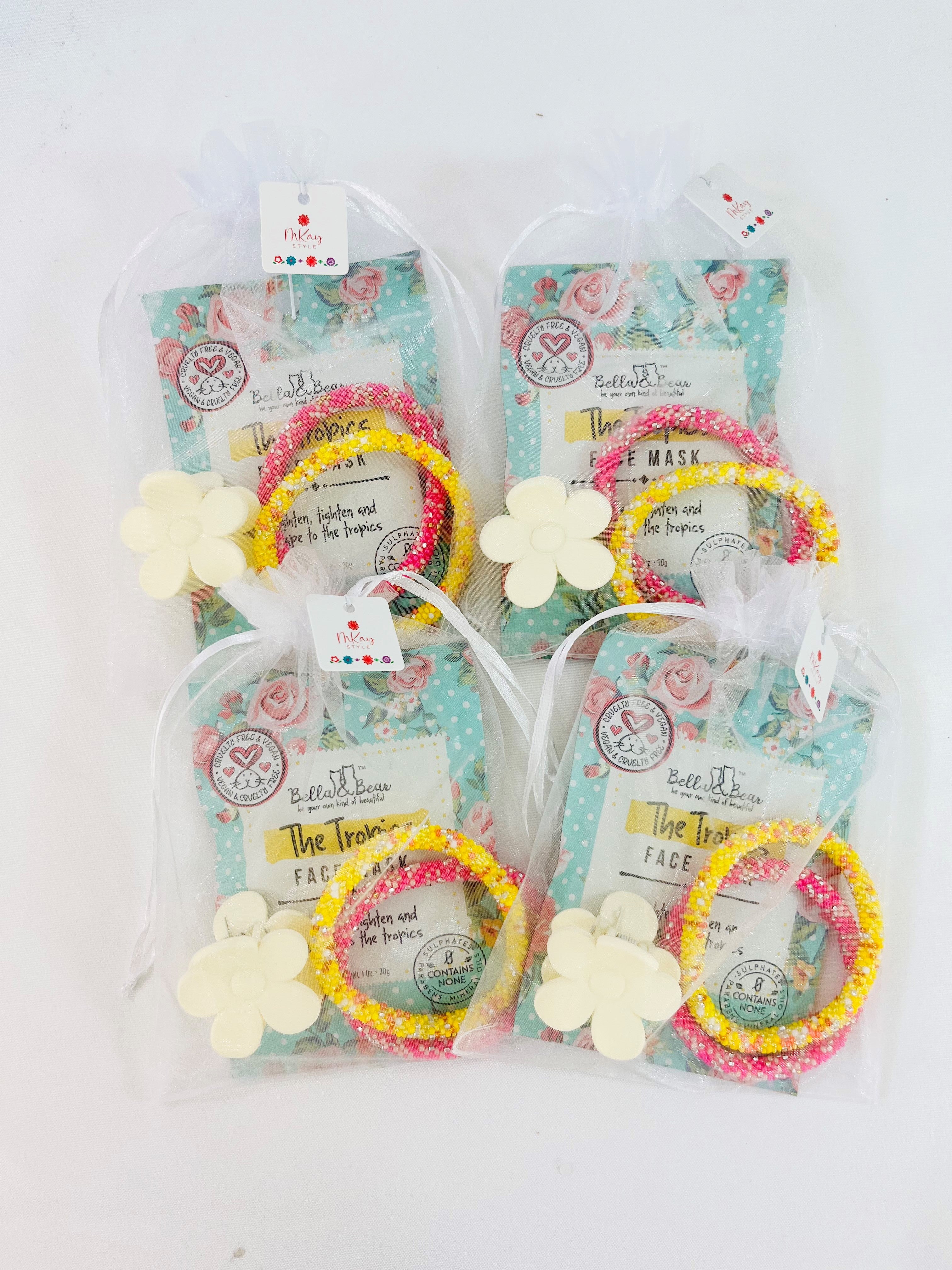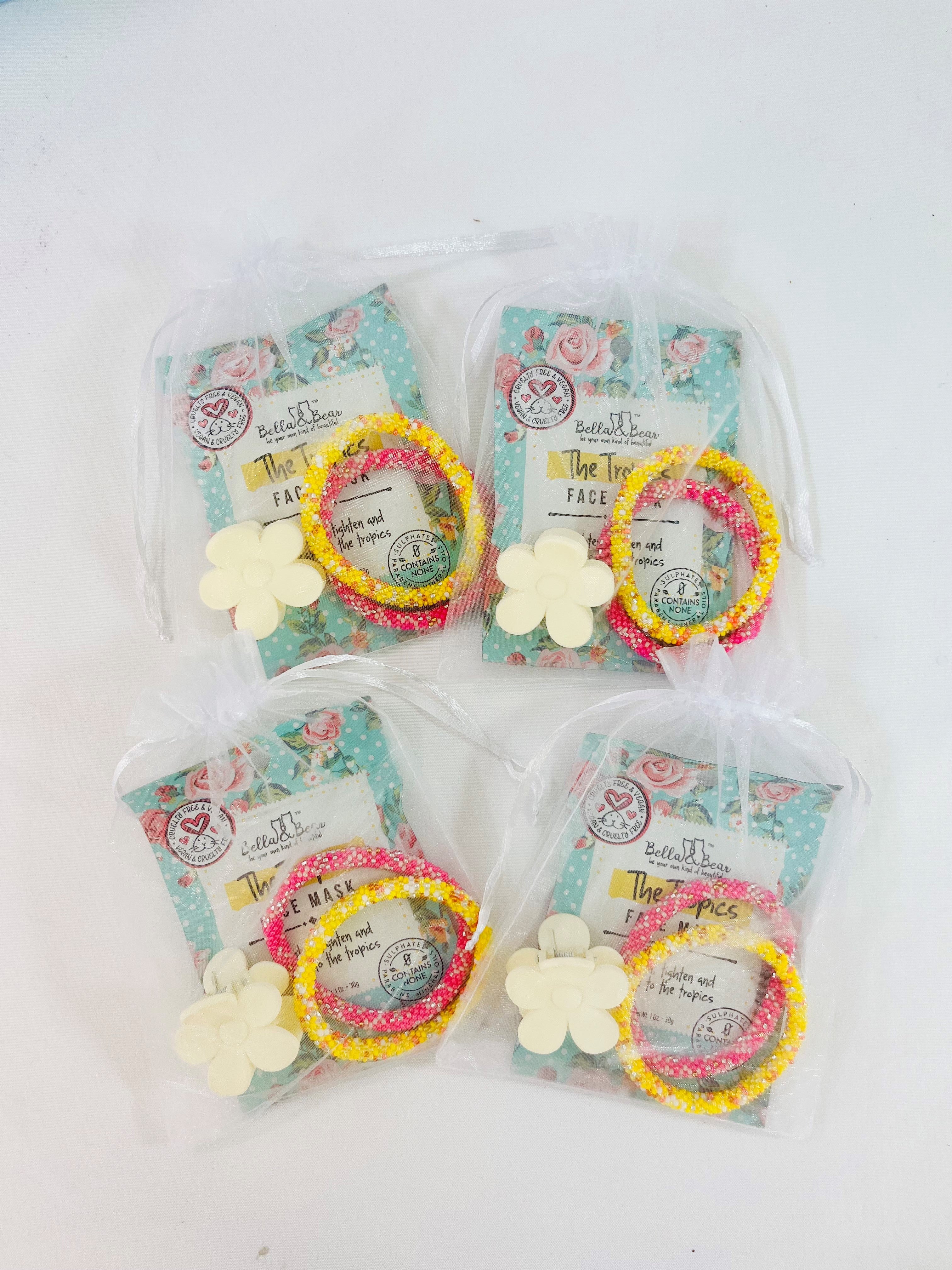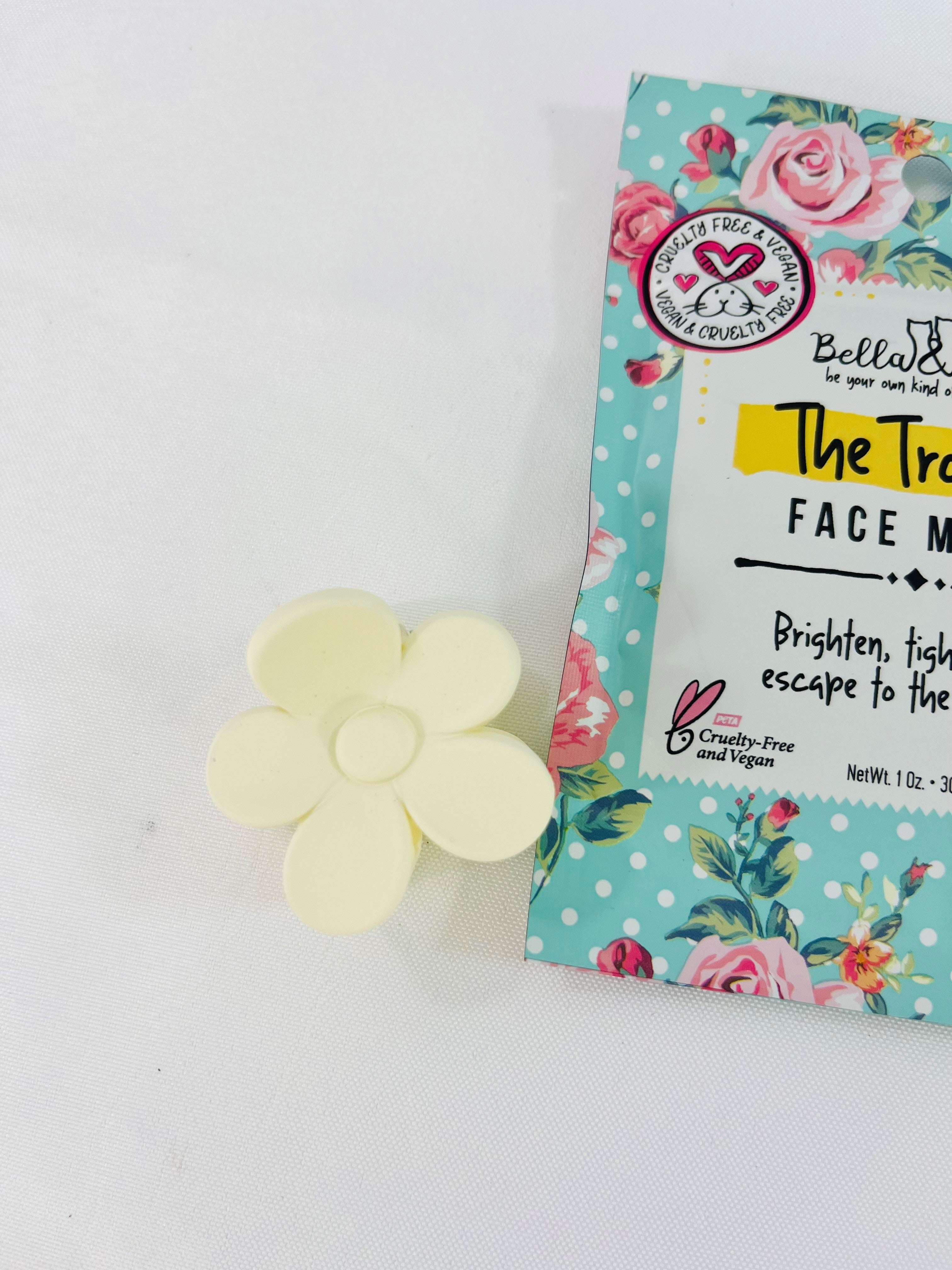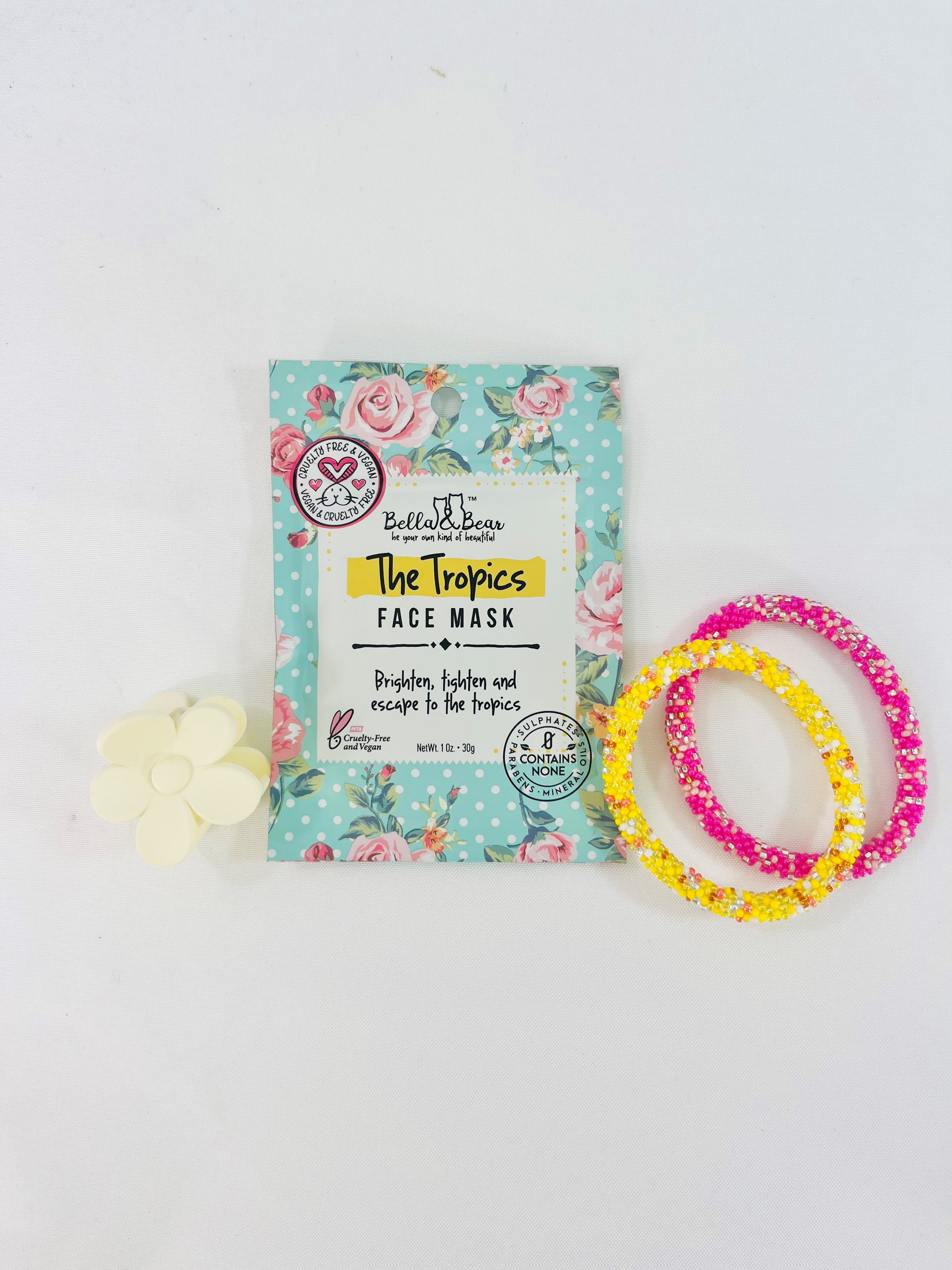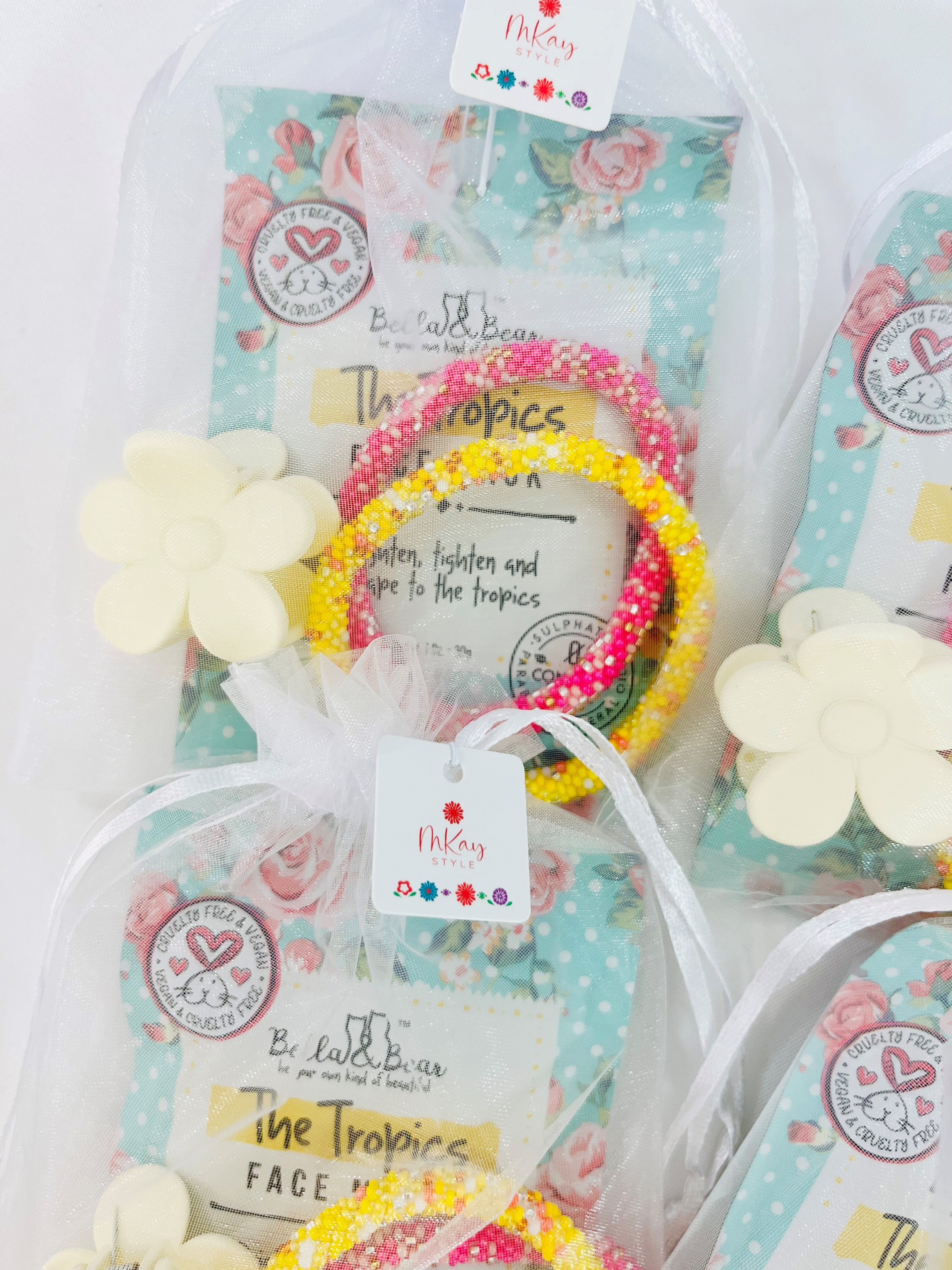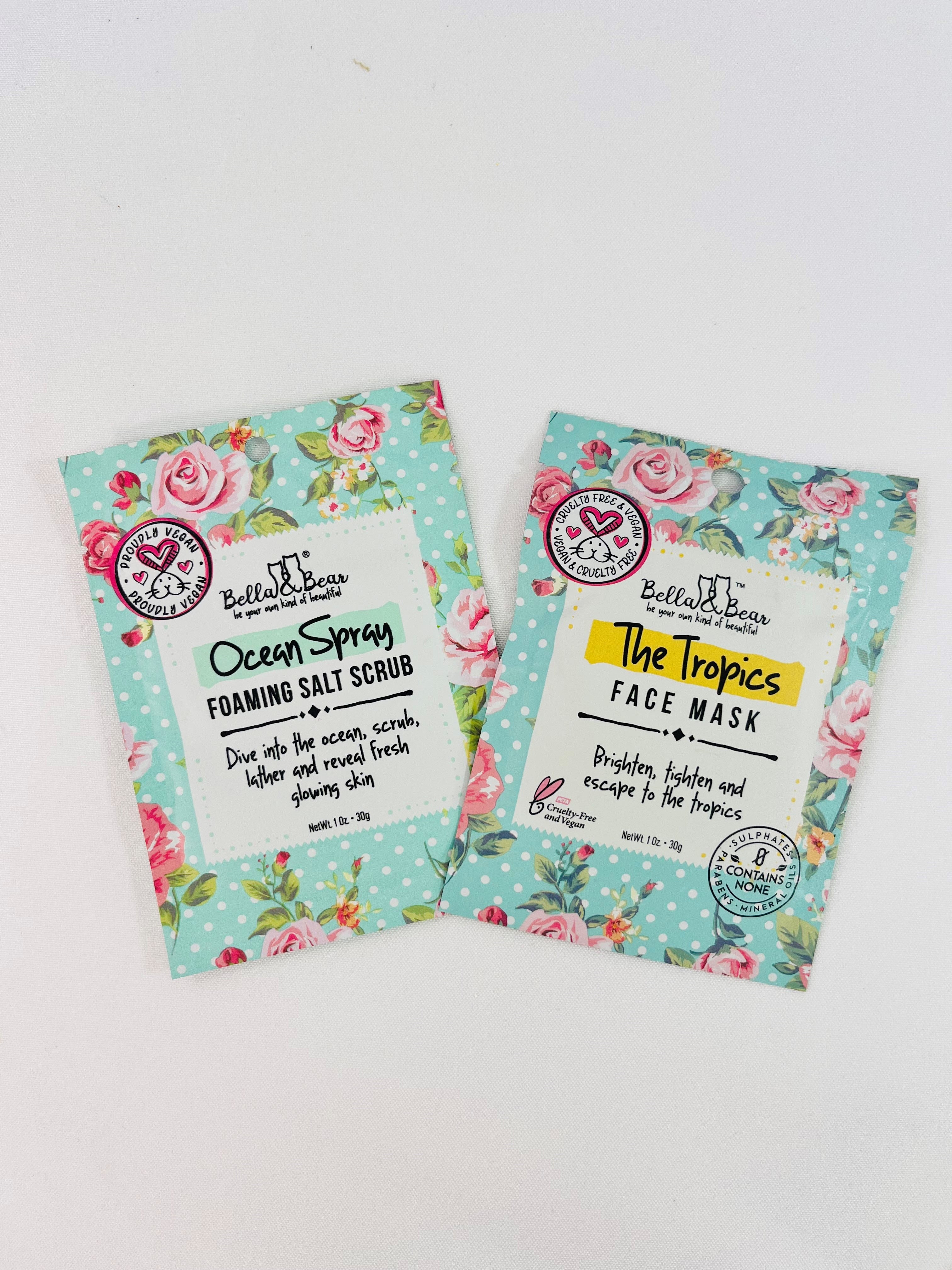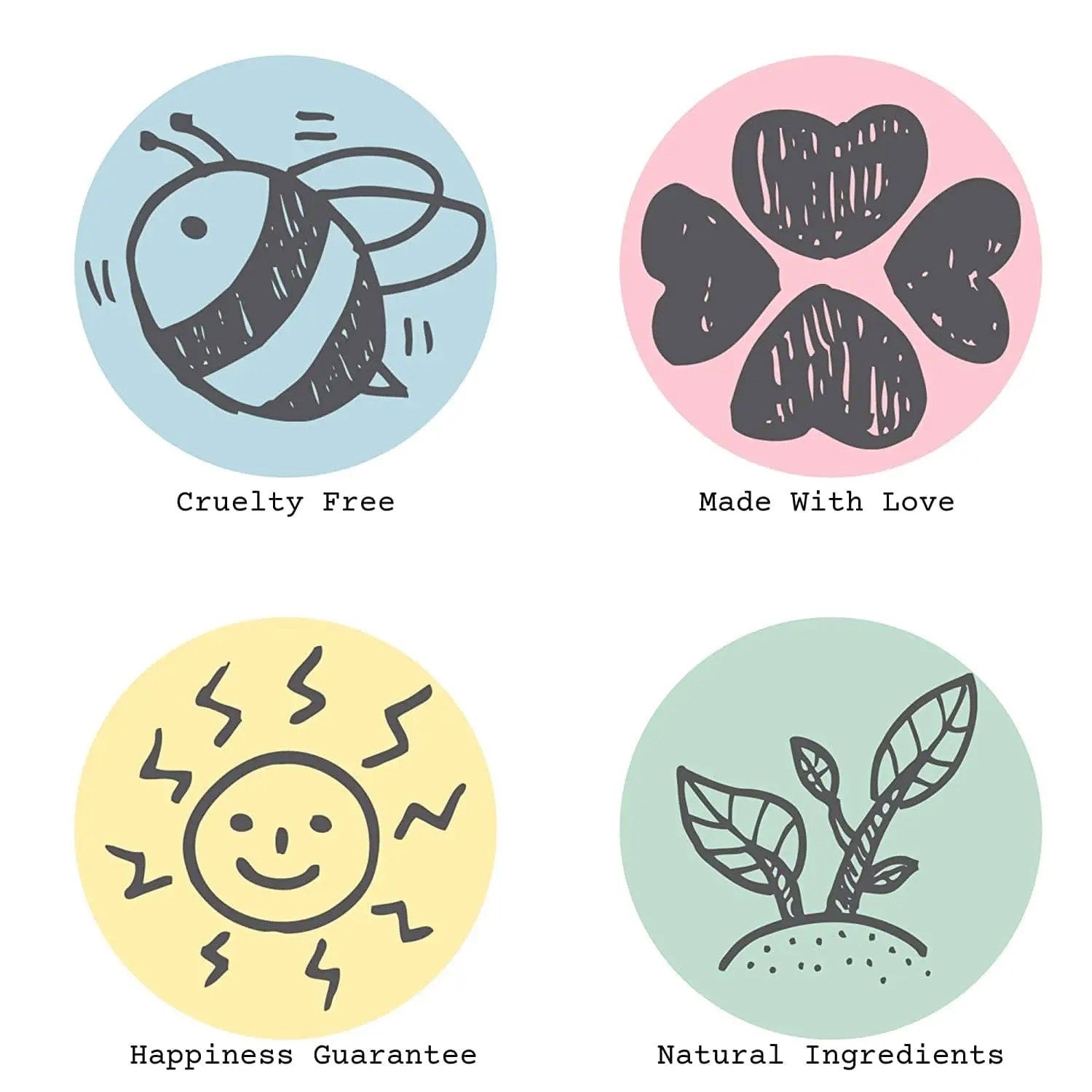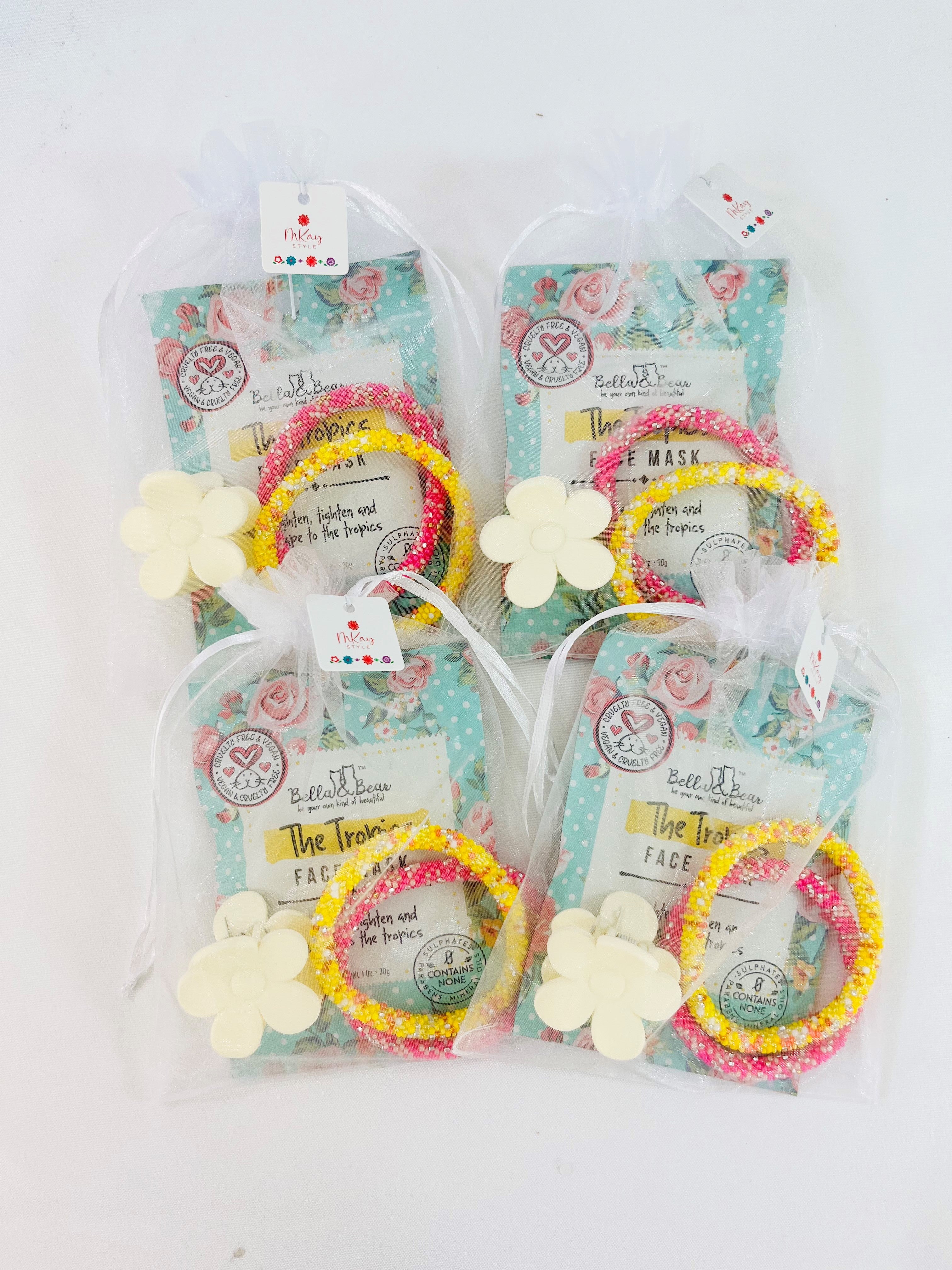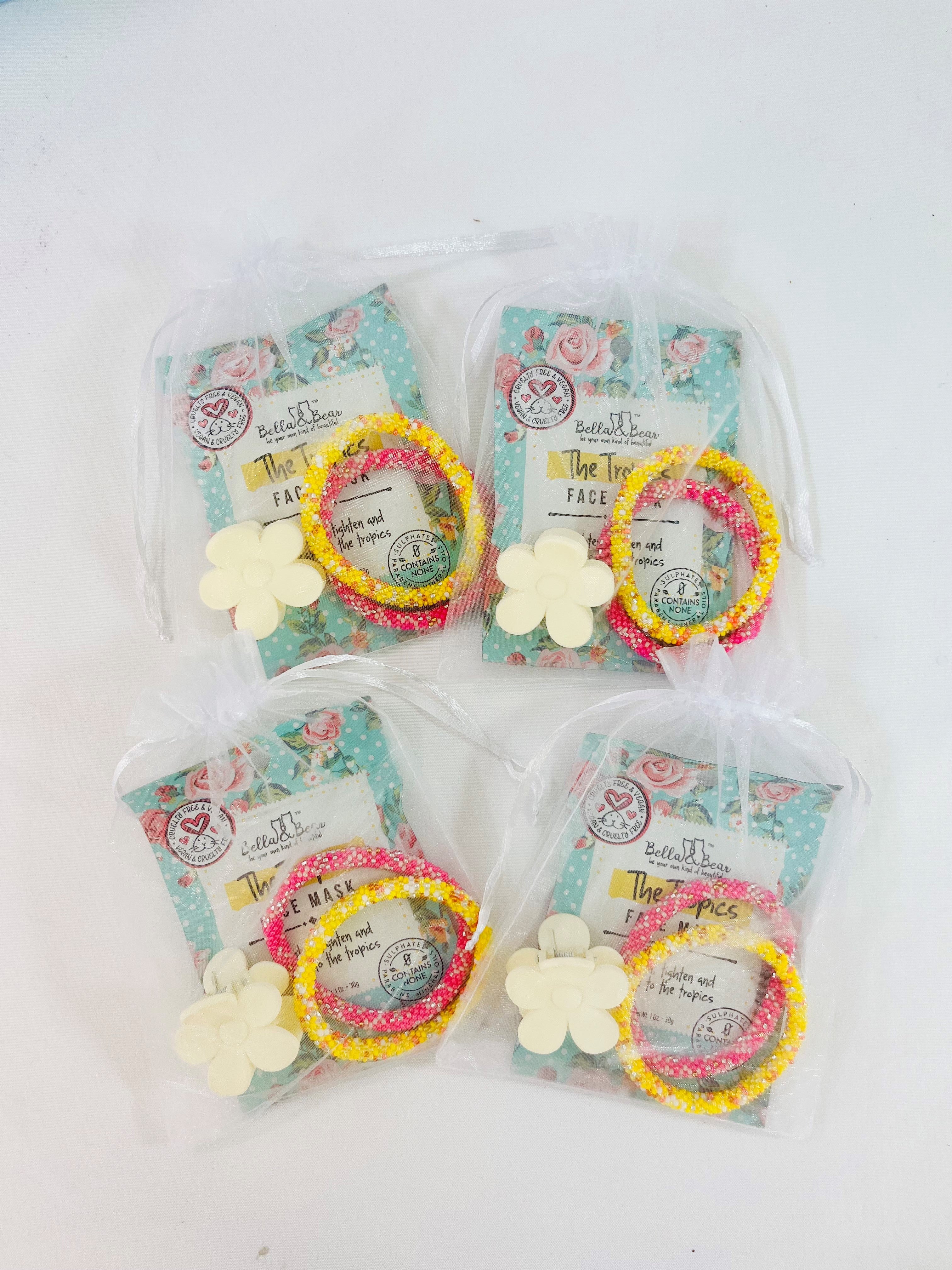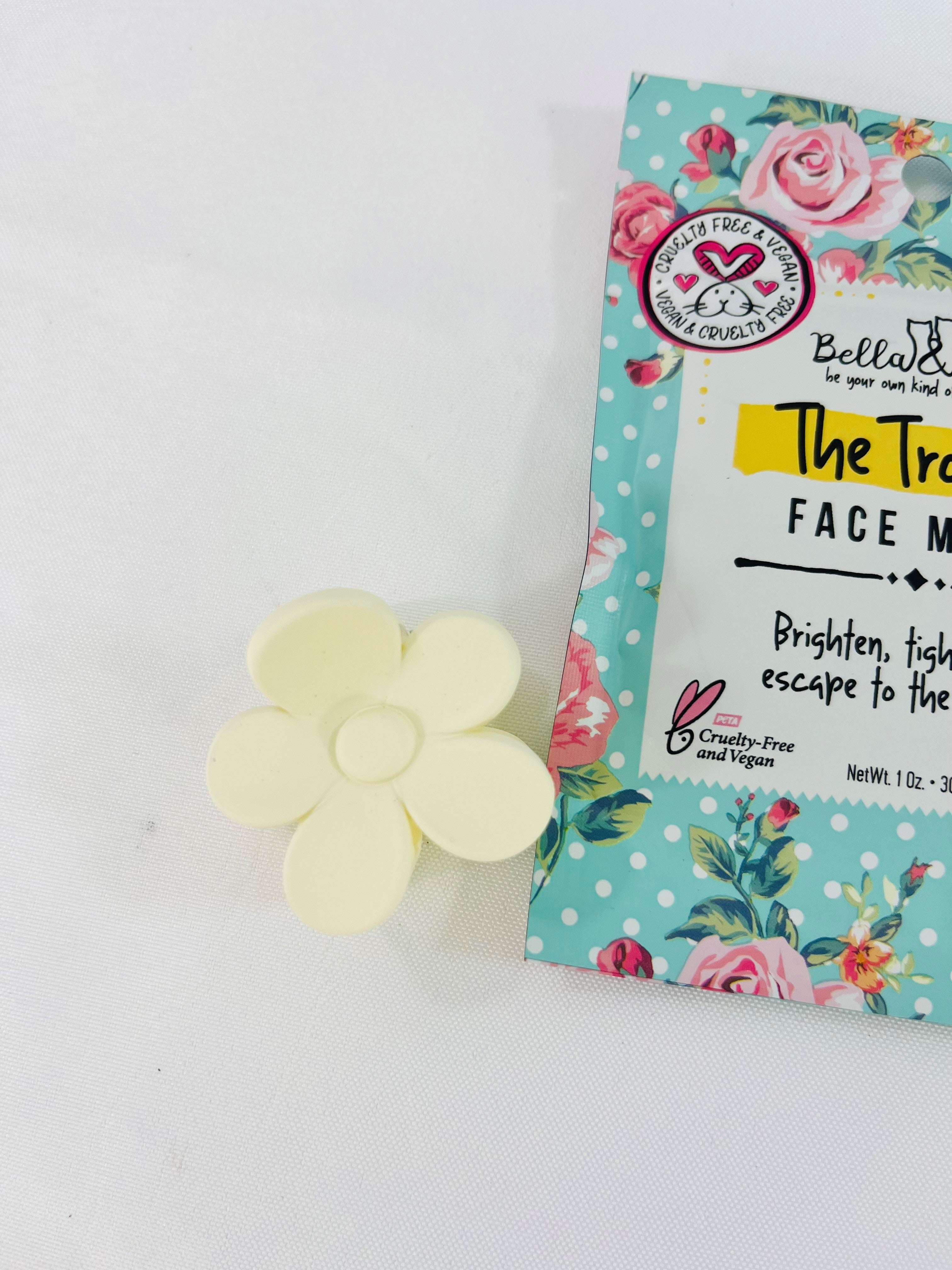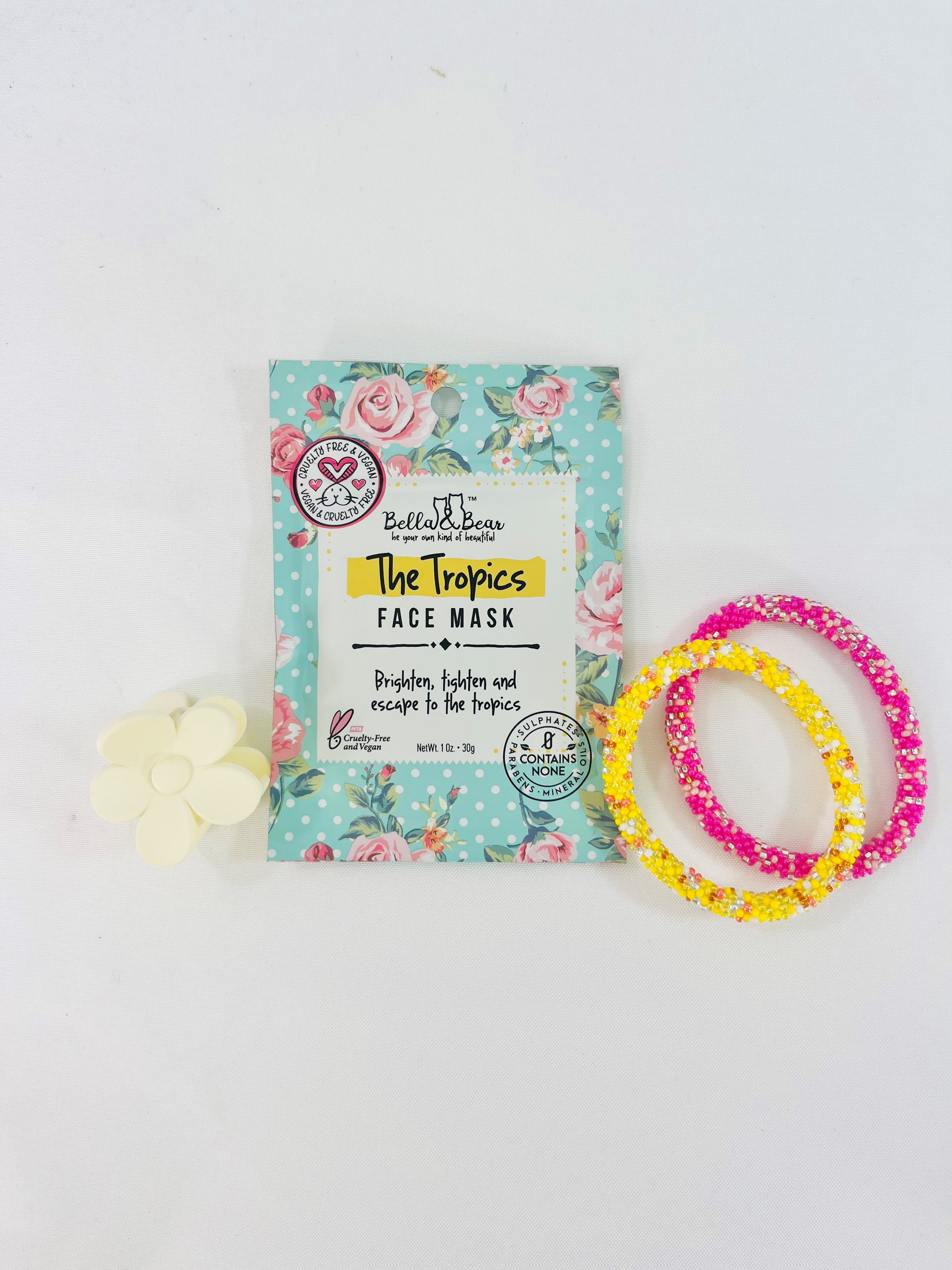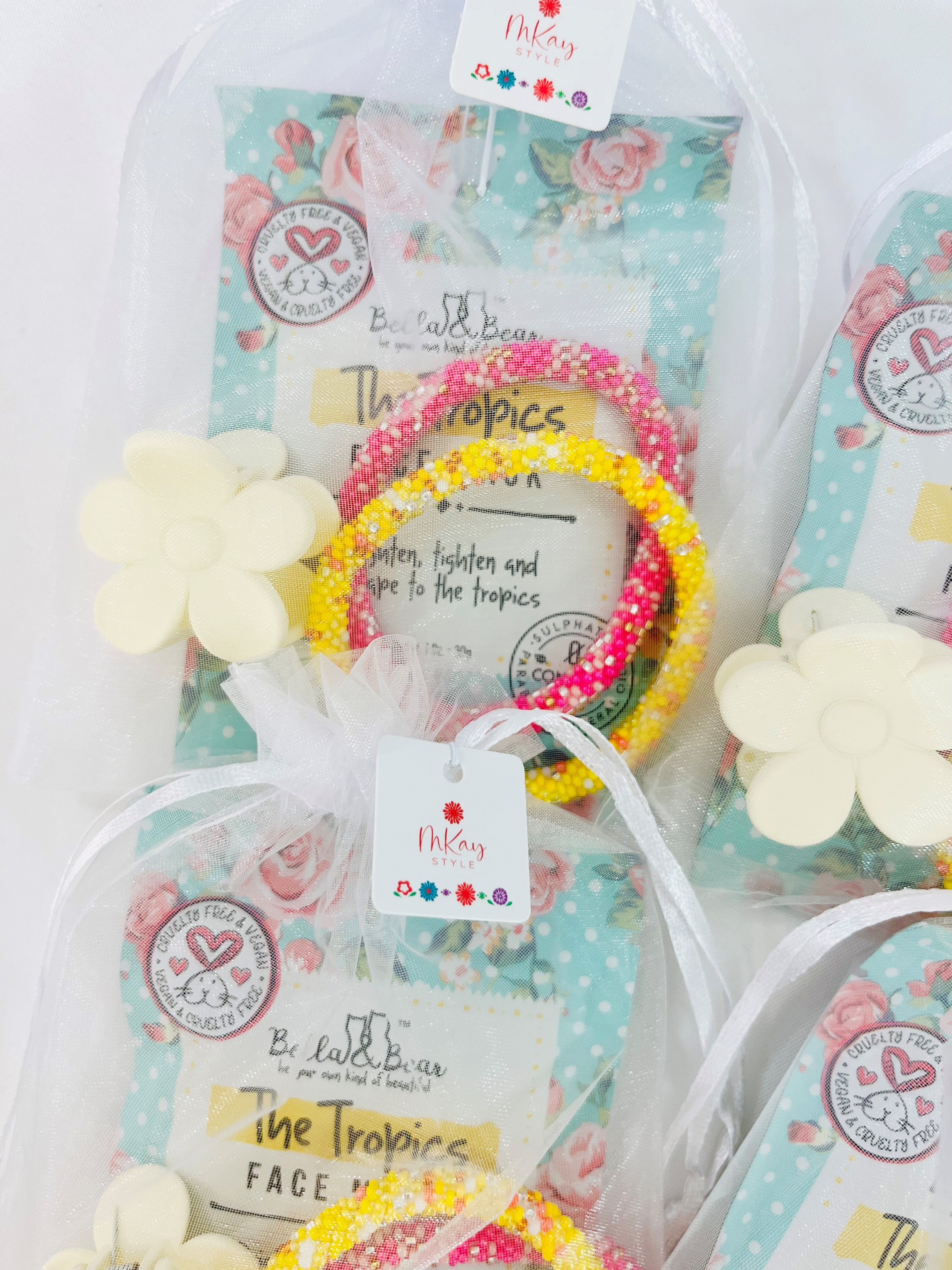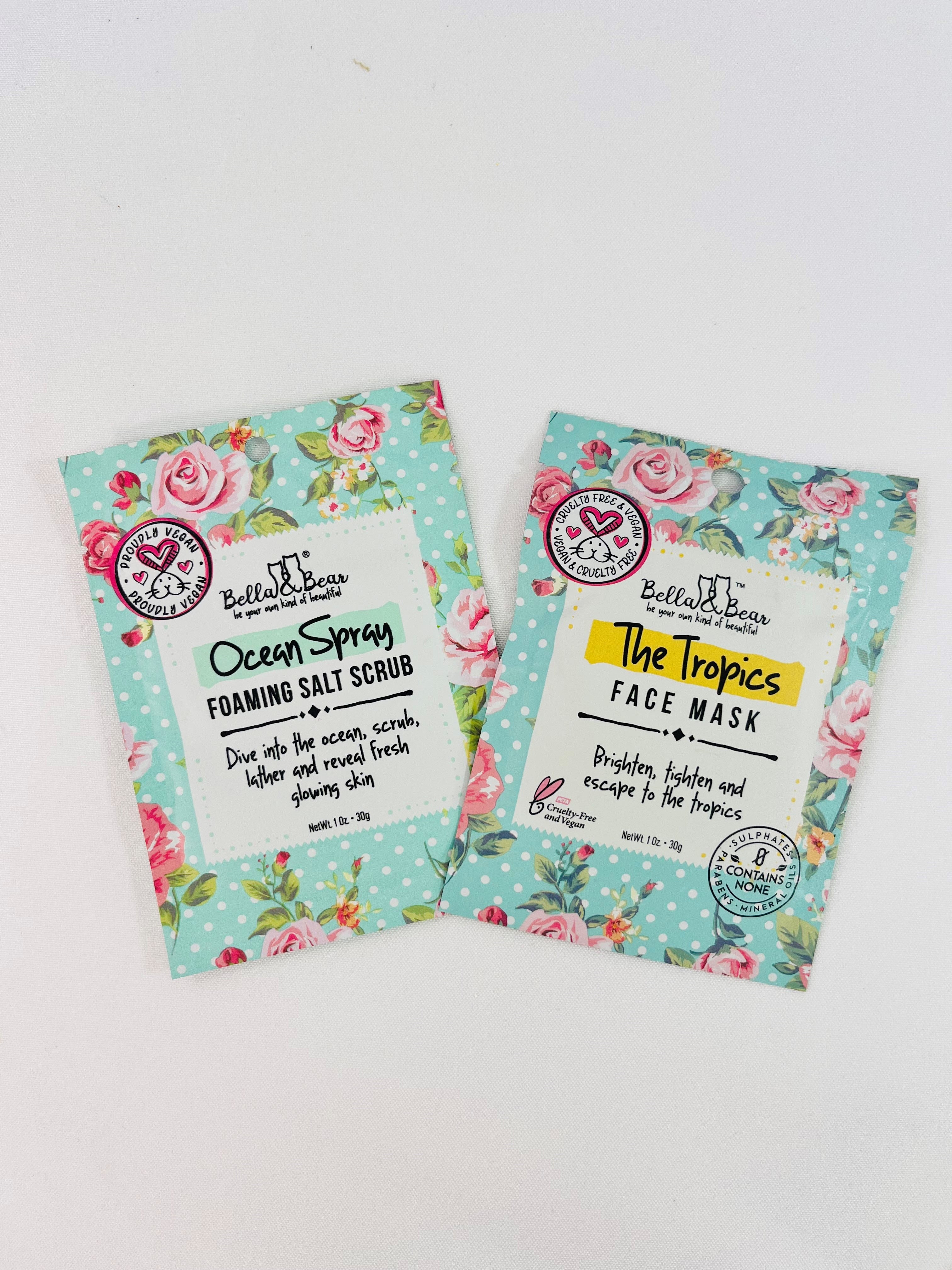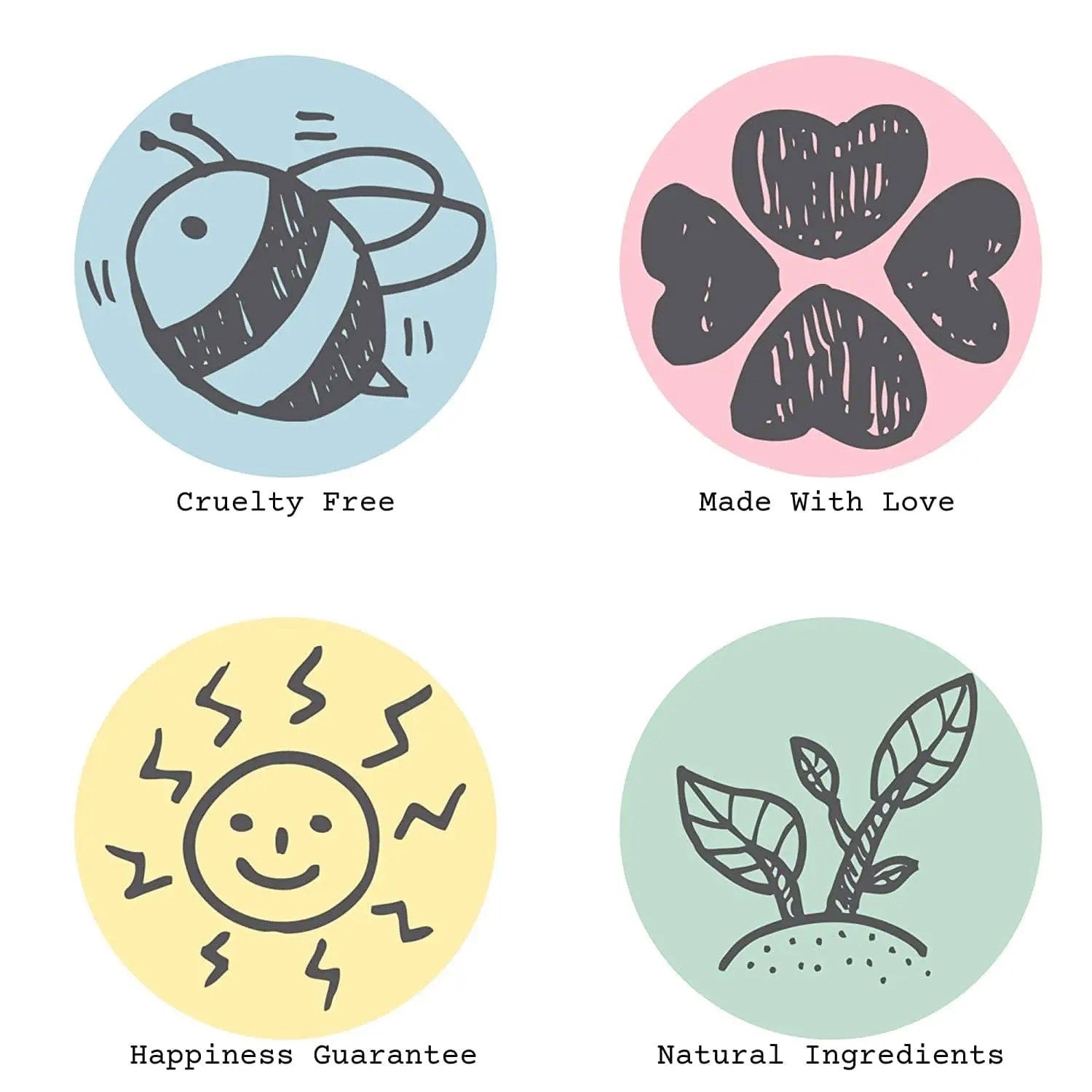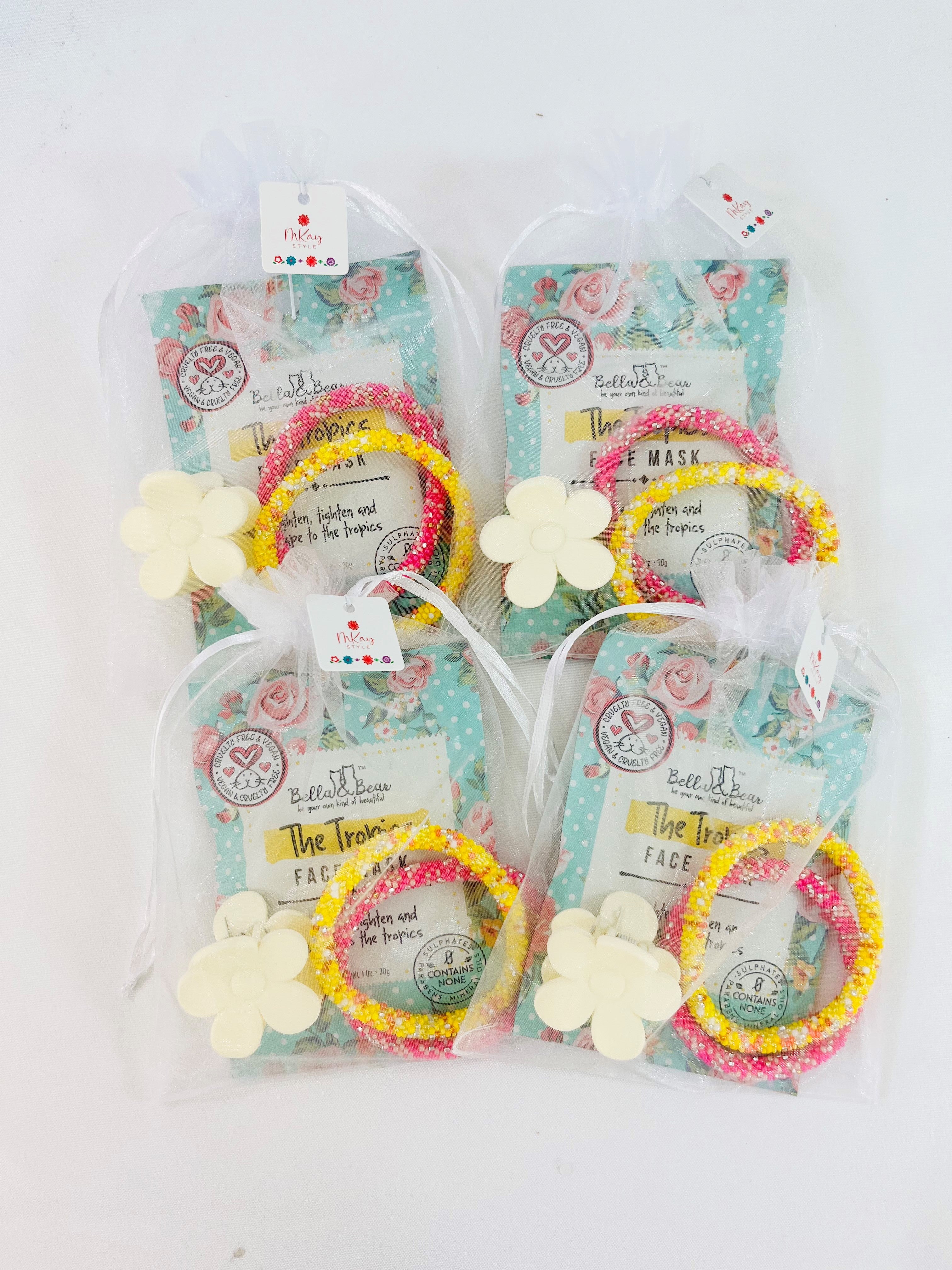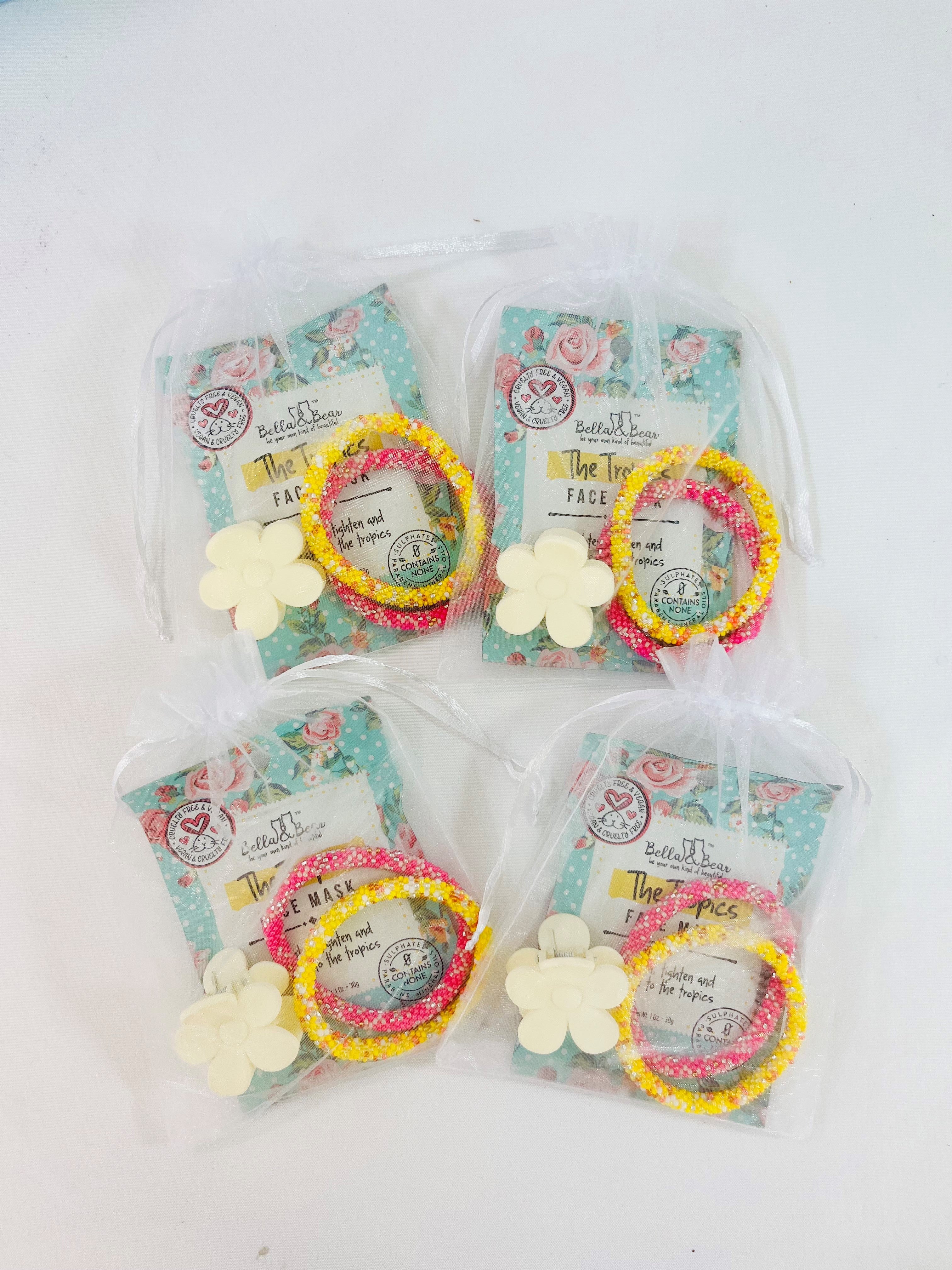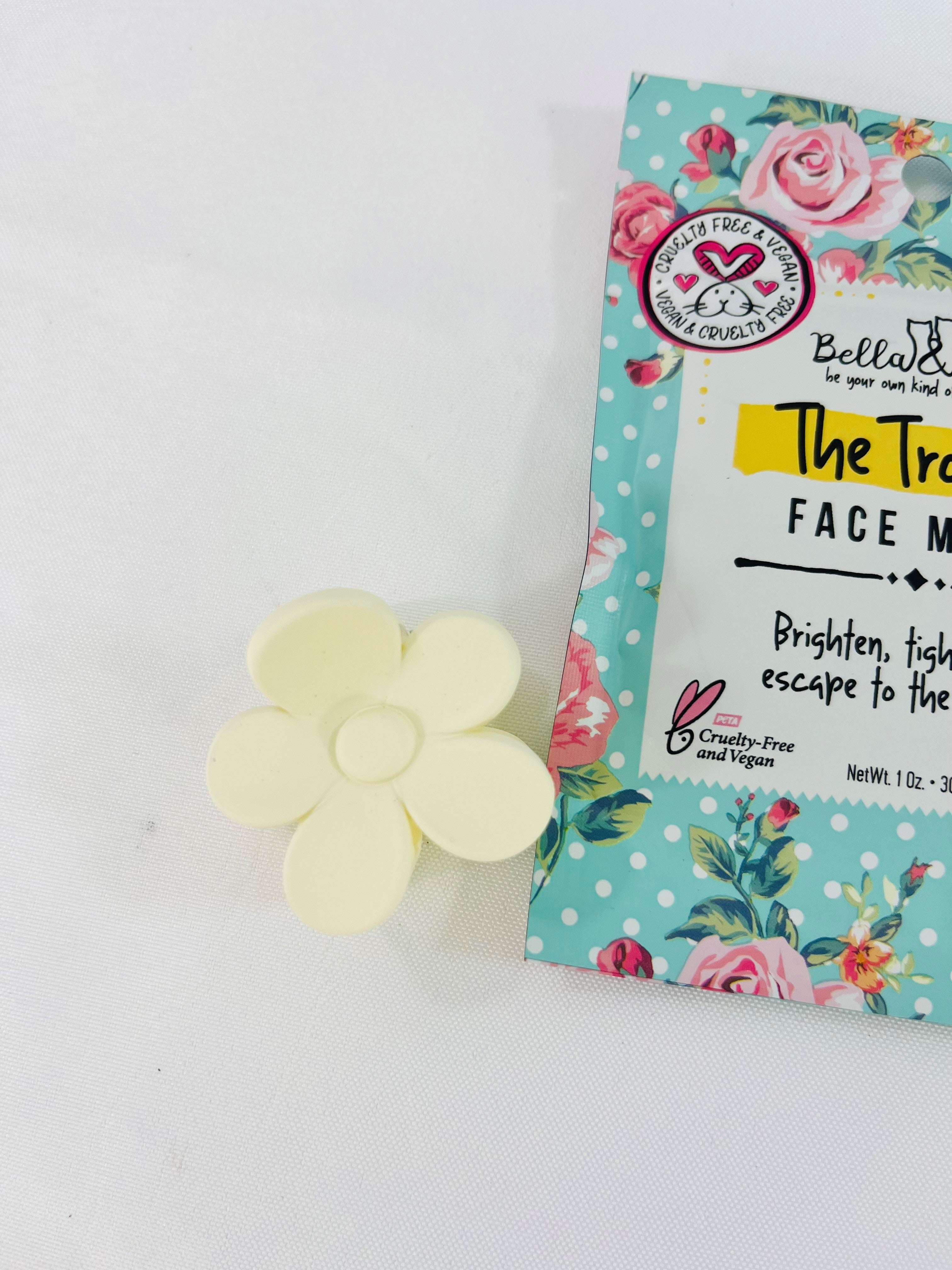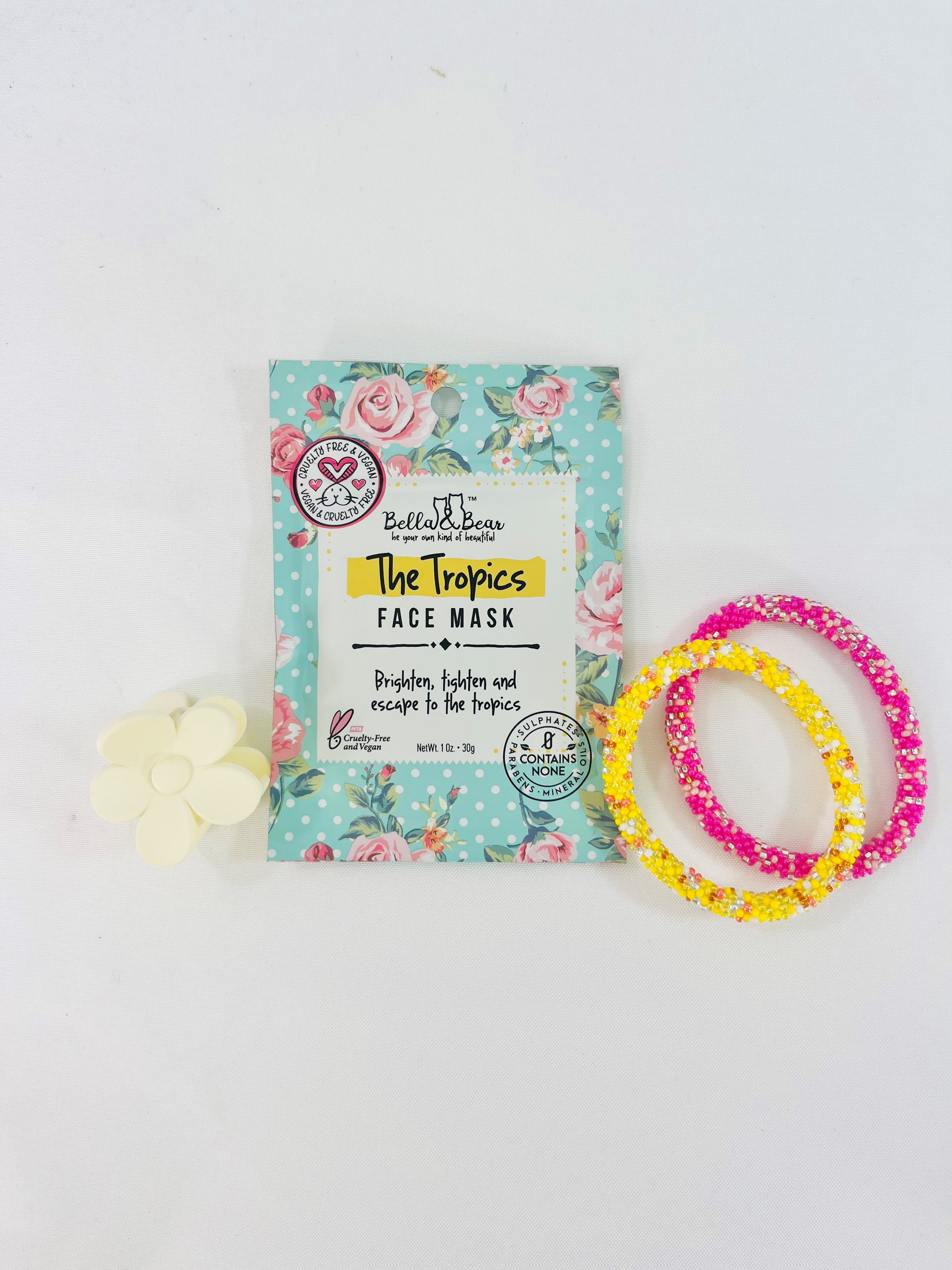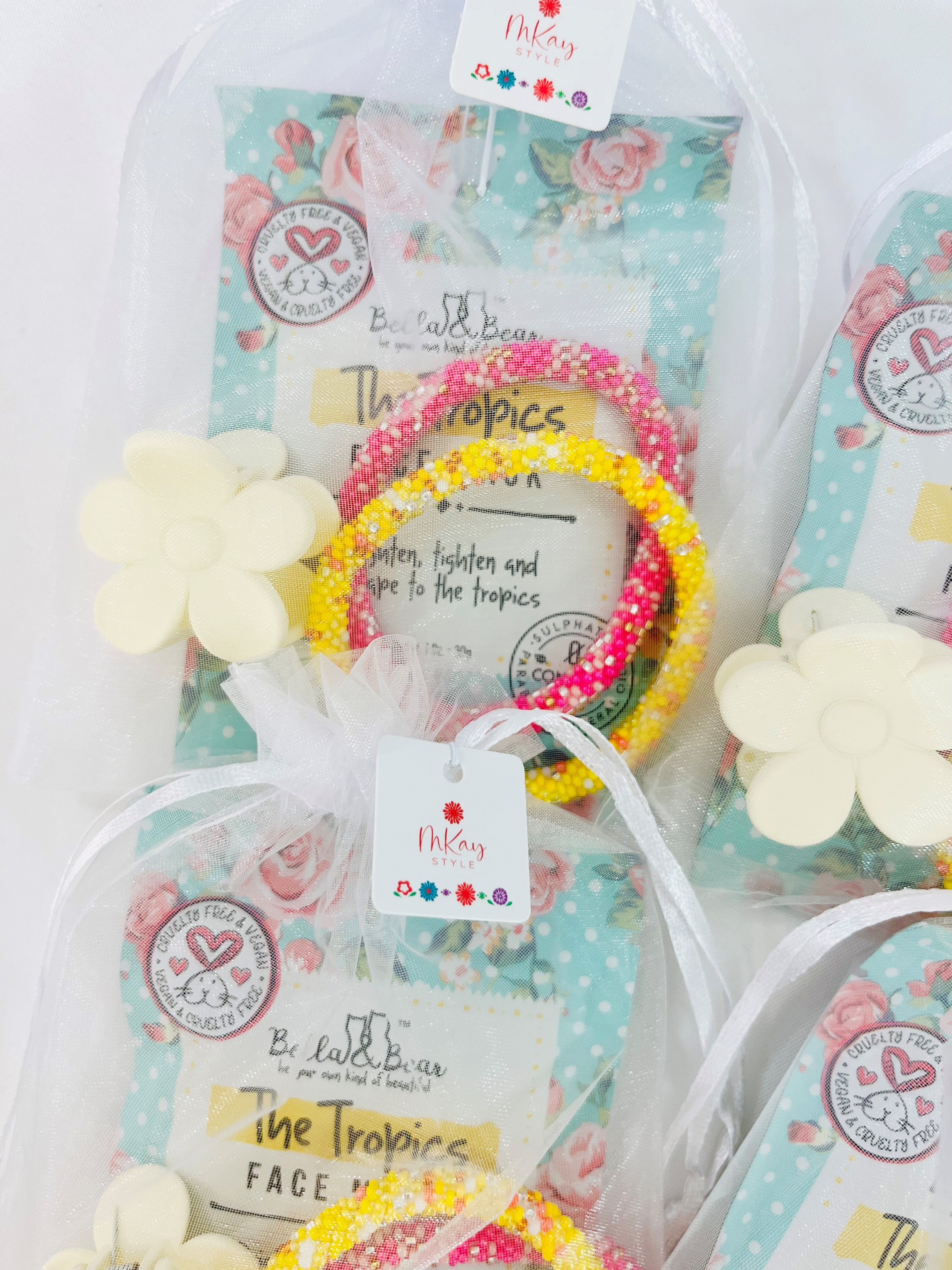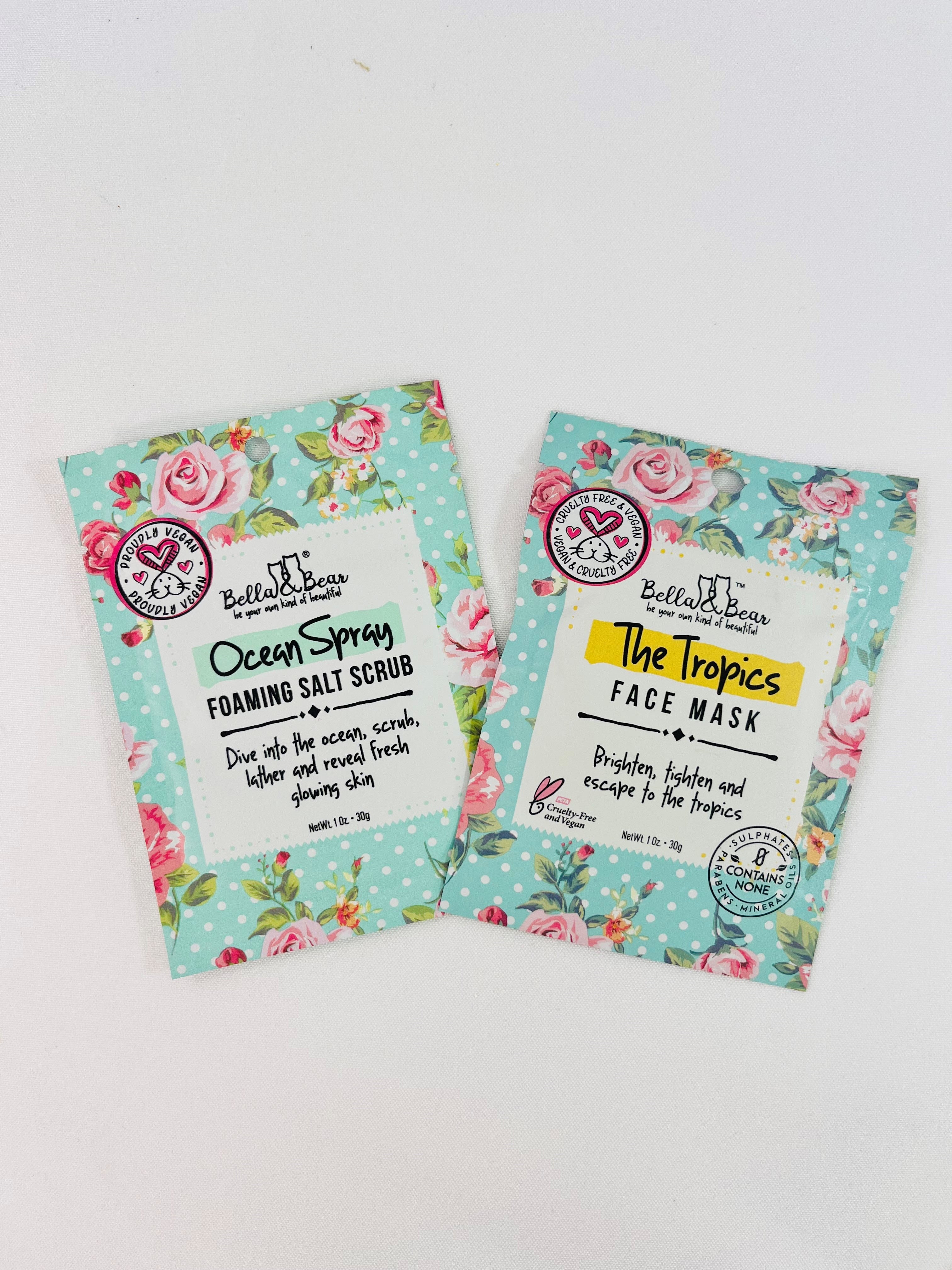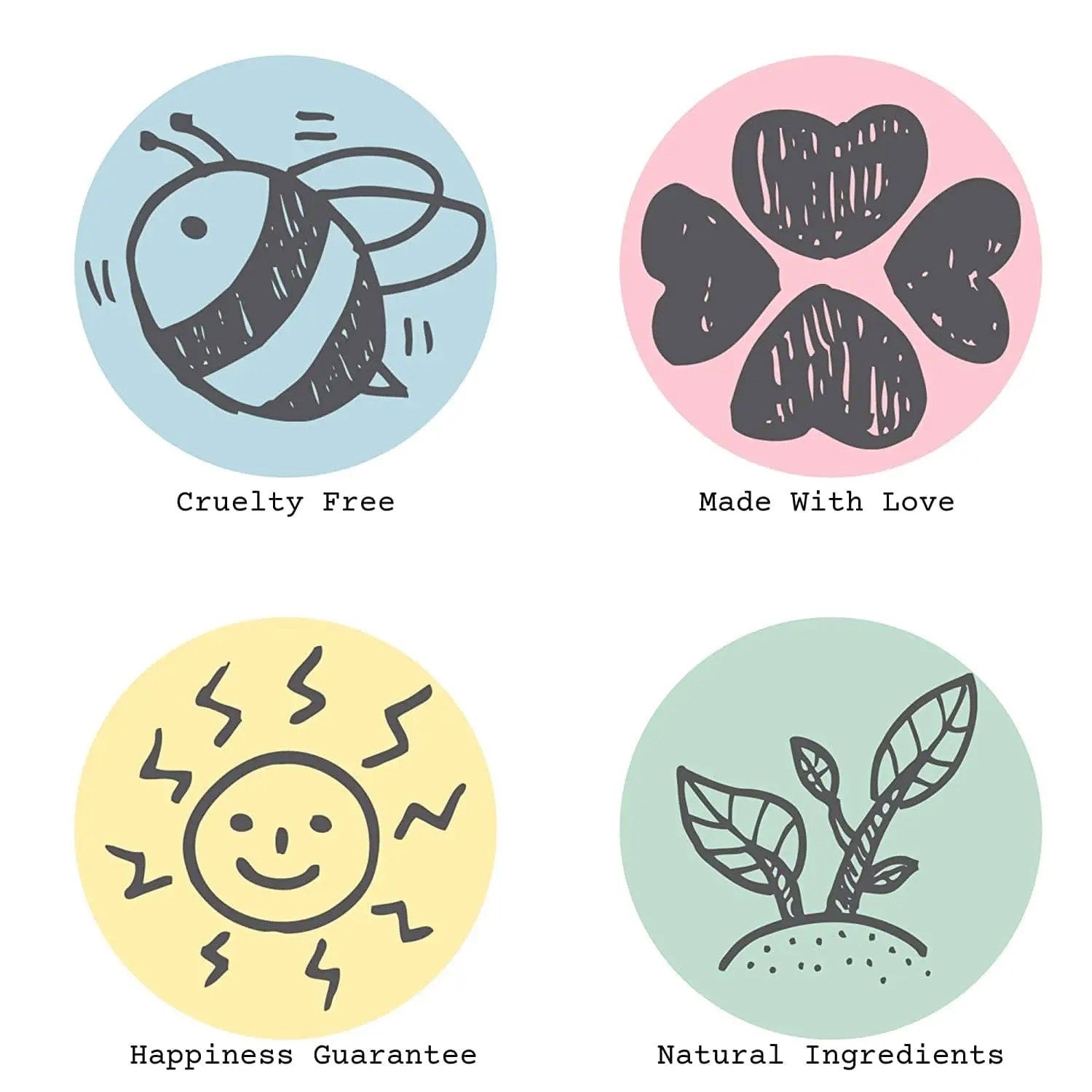 Keep It Bright Party Favor
This is a unique and fun twist on a party favor for many occasions. Included in this party favor gift set is:

✨ Vegan Bella Bear The Tropics Face Mask Sachet or Ocean Spray Body Scrub. You Choose!

✨ MKay Style Hand Beaded Roll-On Nepal Bracelets. Perfect For Smaller Wrists.

✨ MKay Style Mini Flower Hair Claw Clip.

Please reach out with any questions or customization requests!