FREE SHIPPING FOR ALL GIFTS OVER $10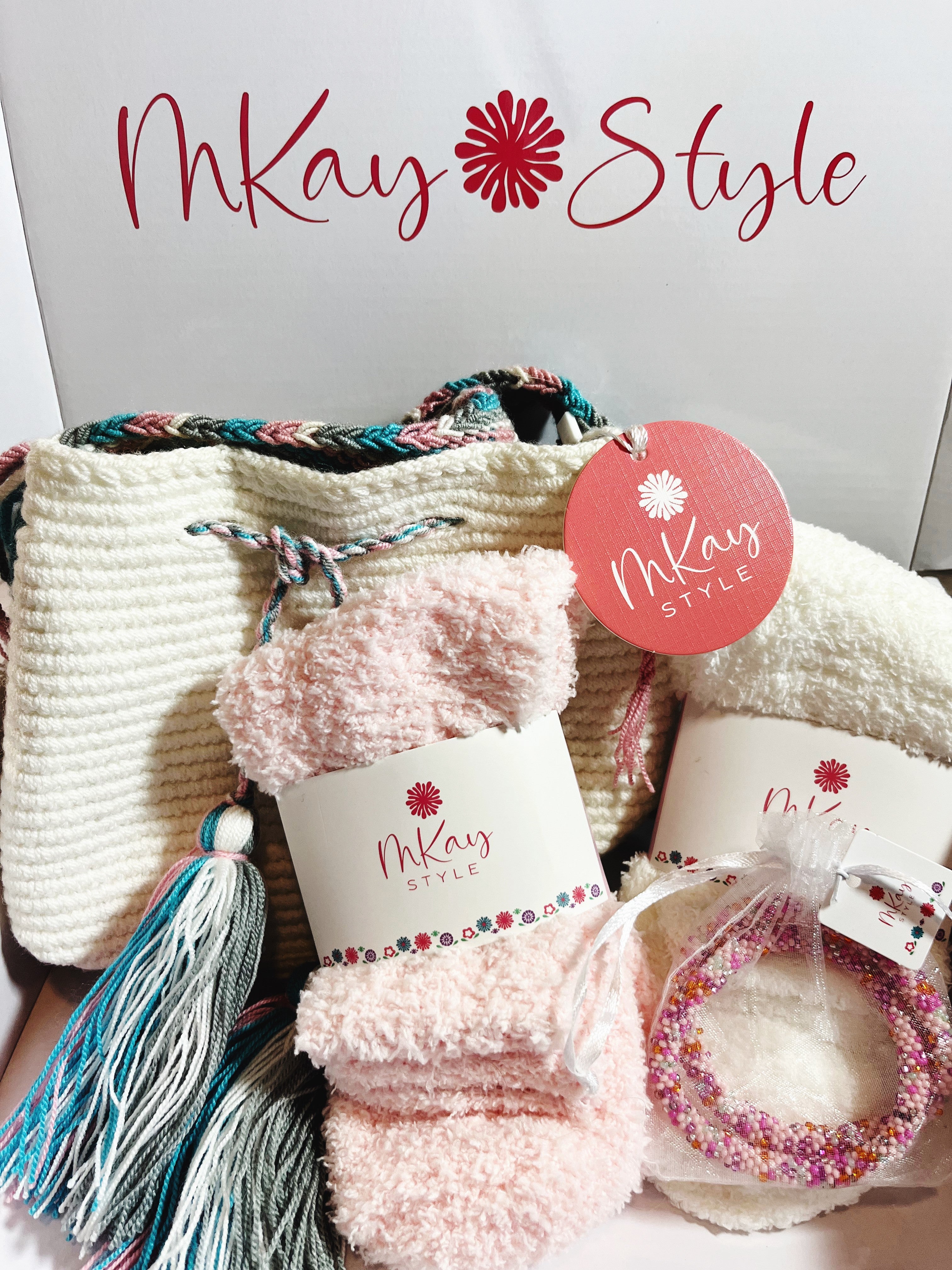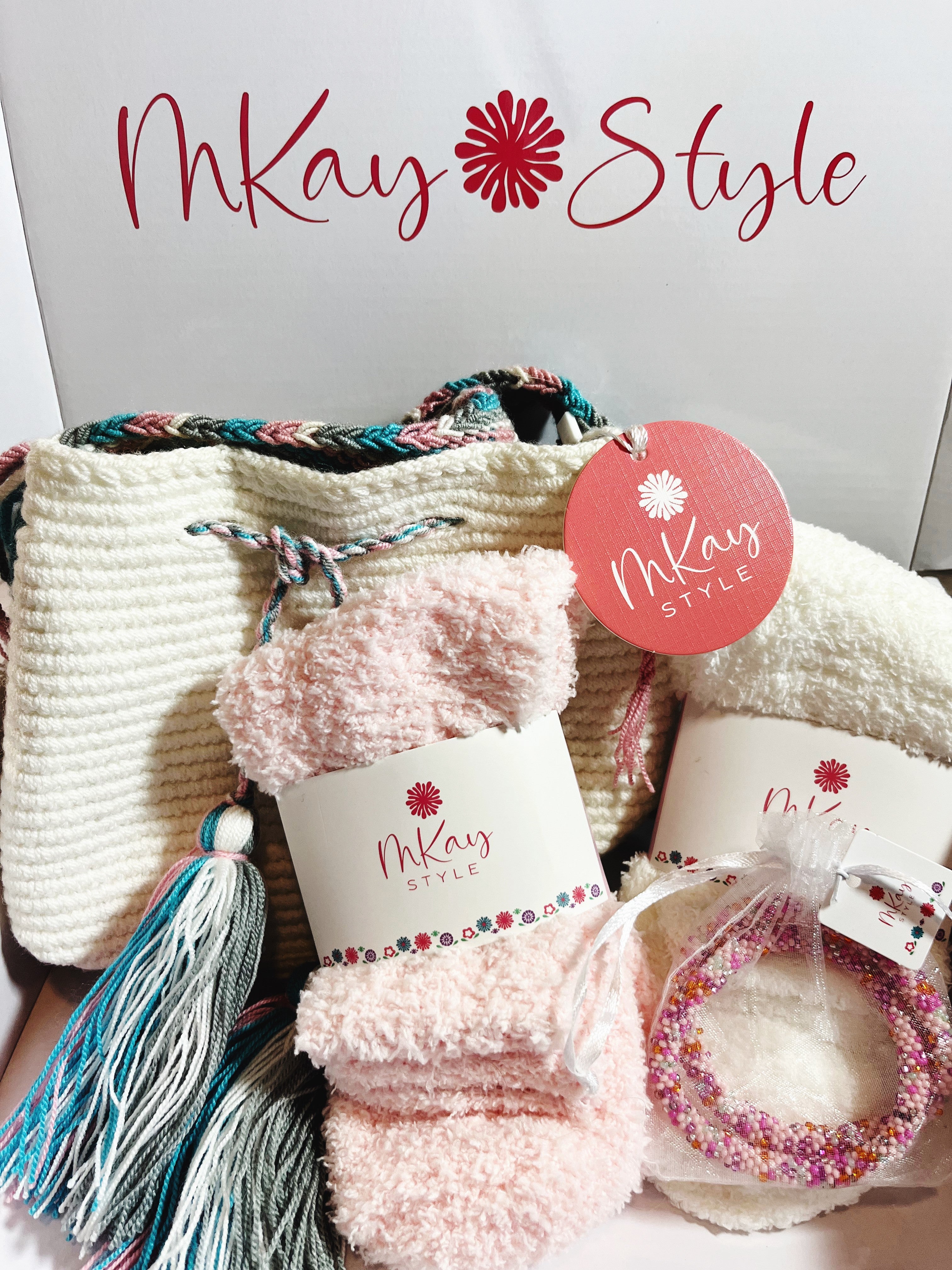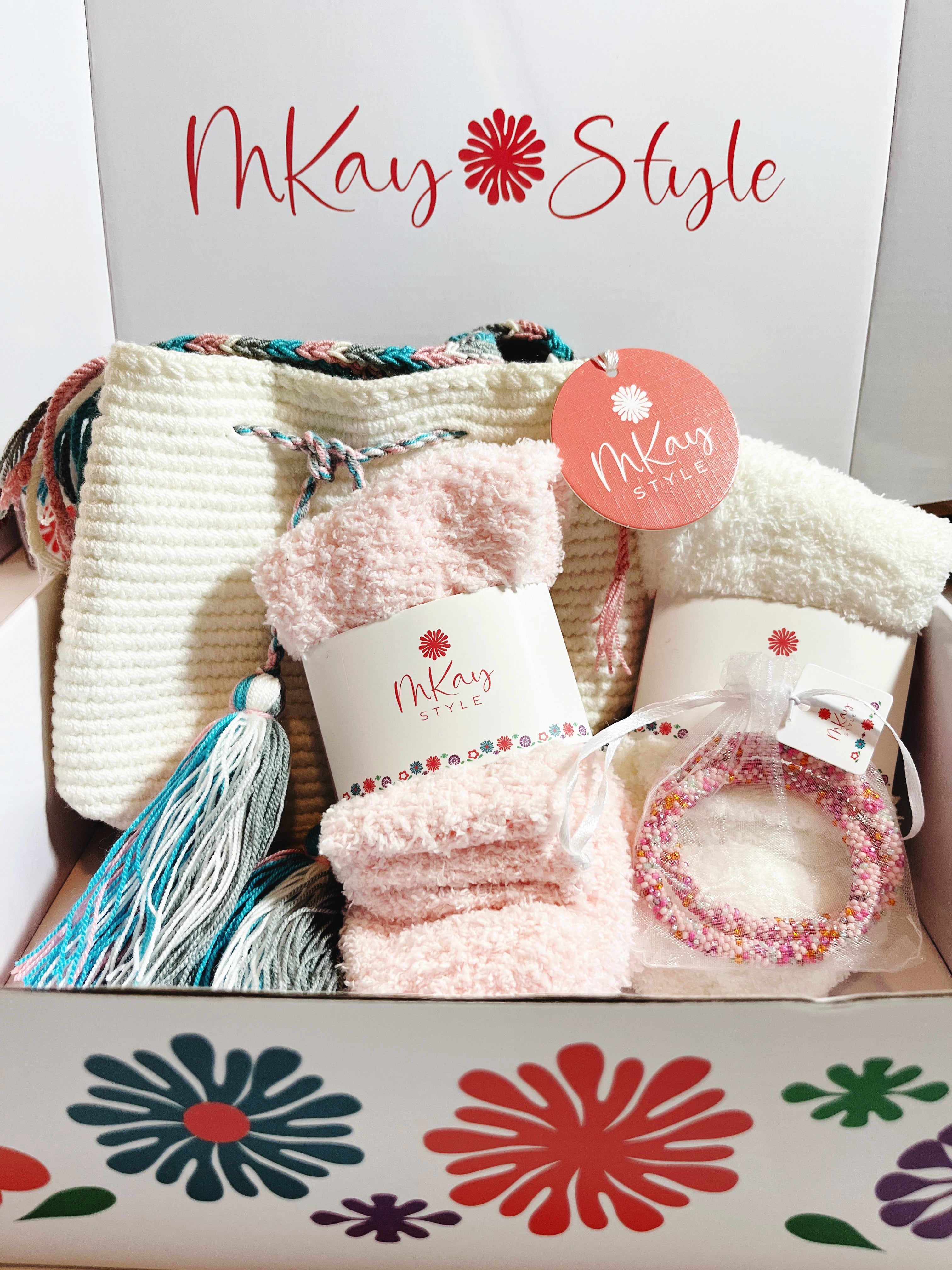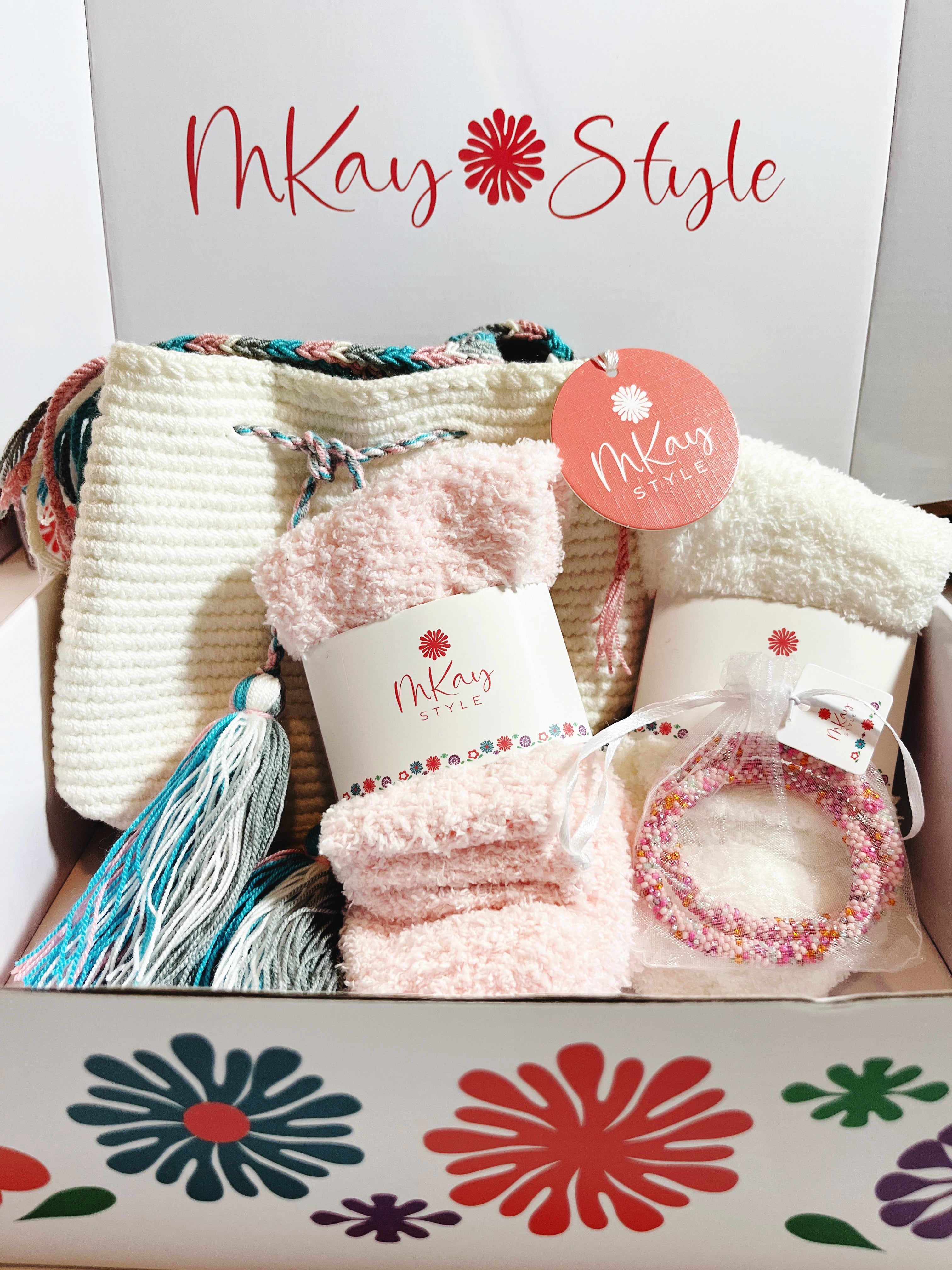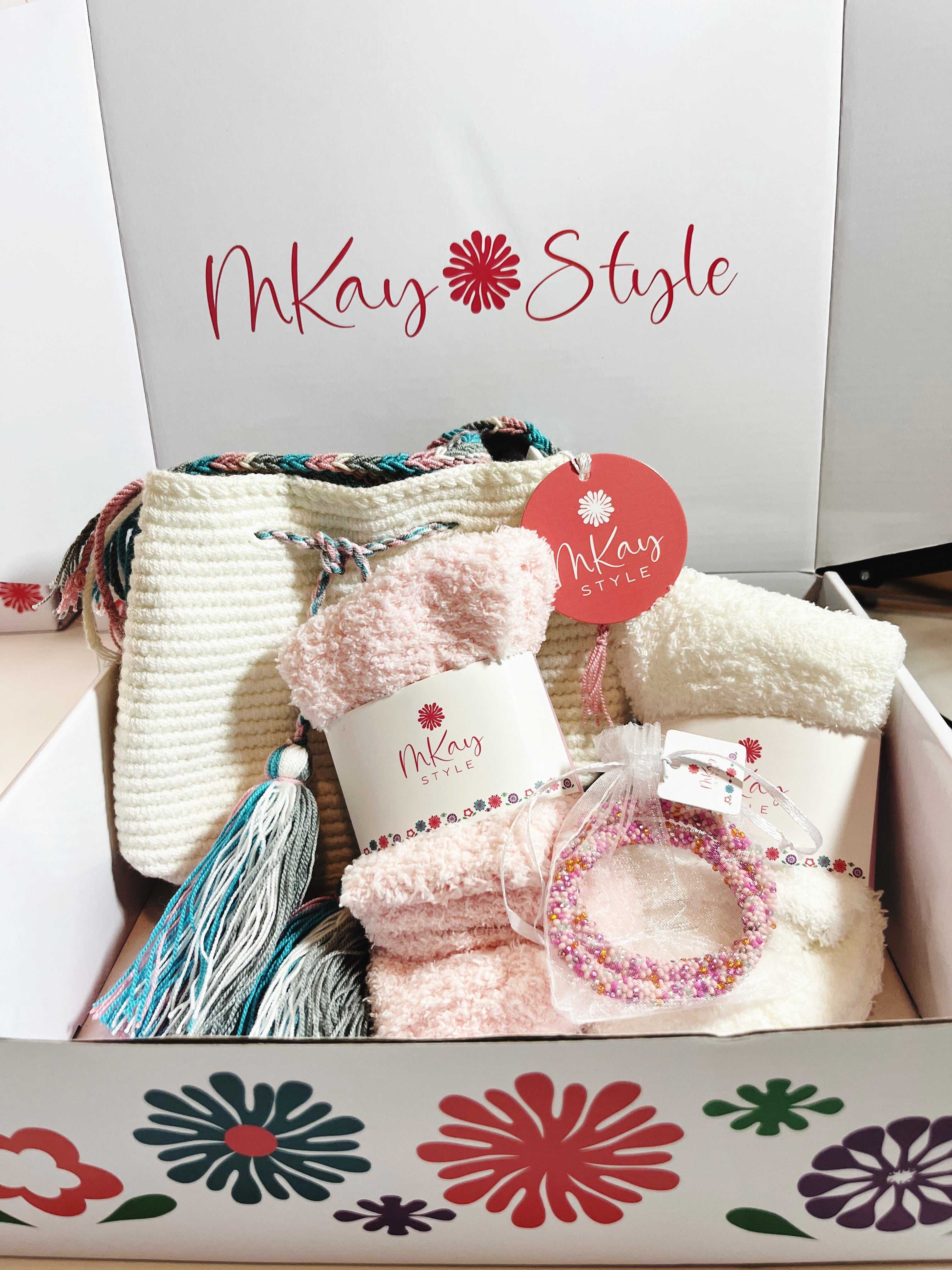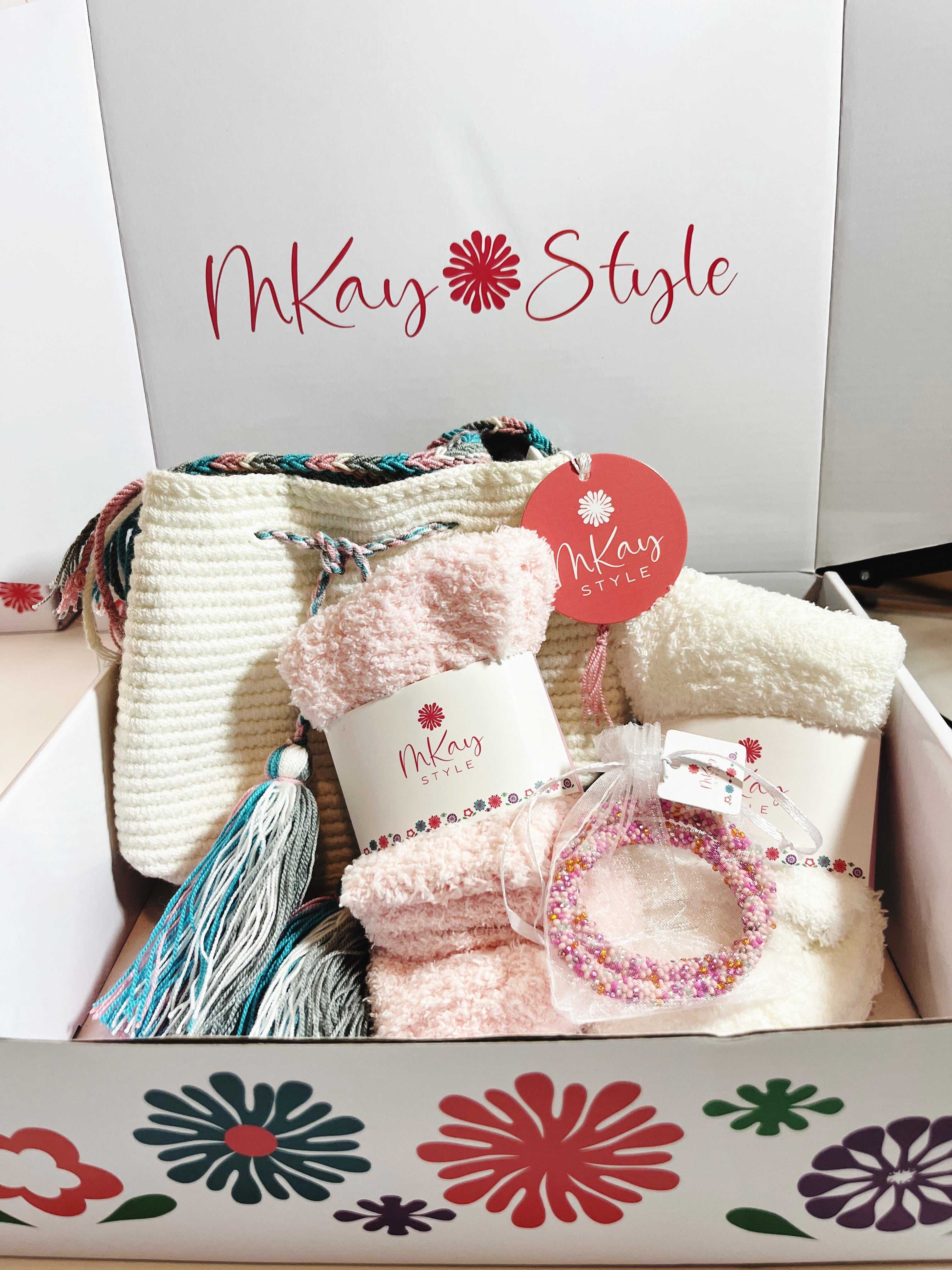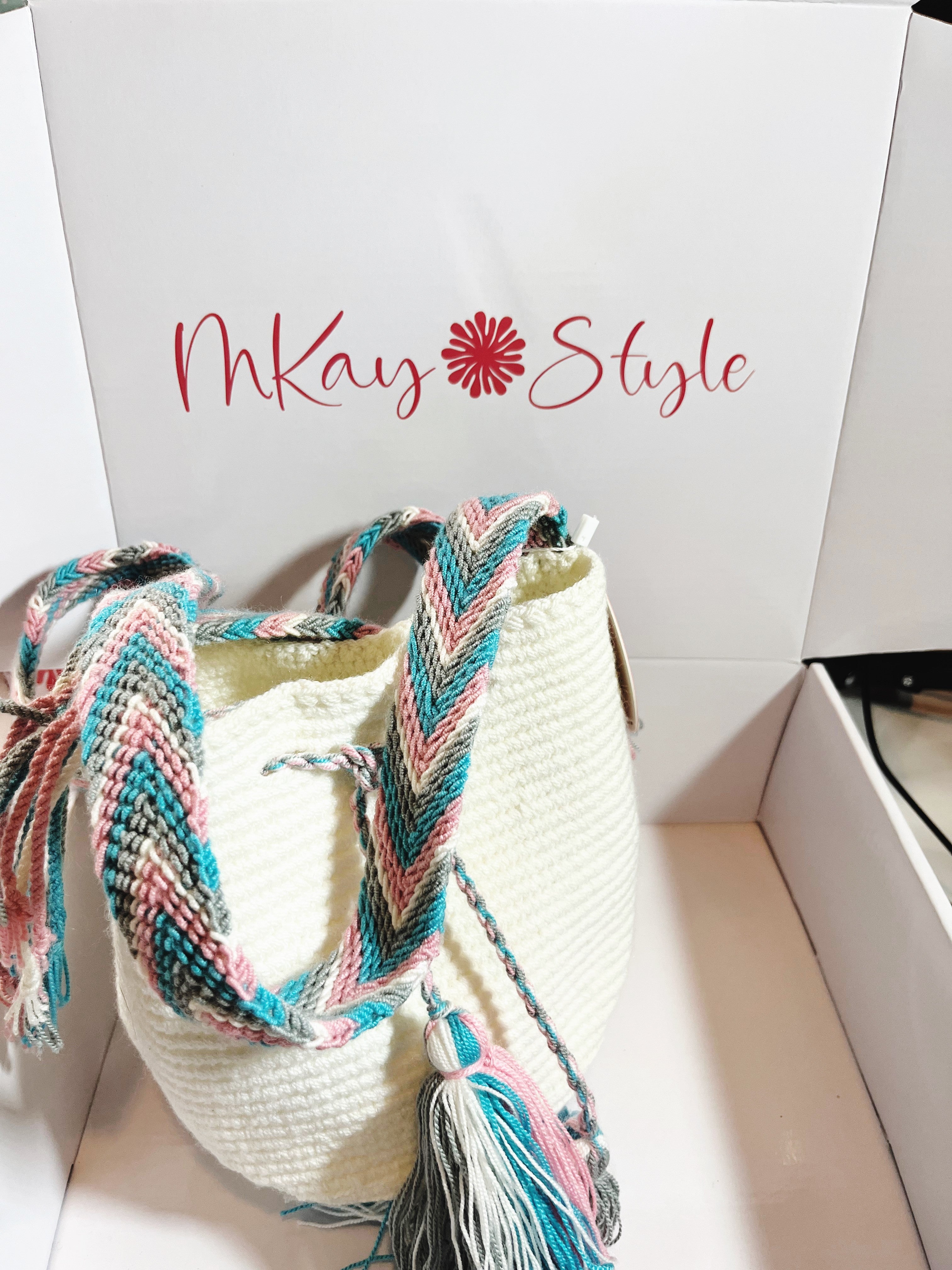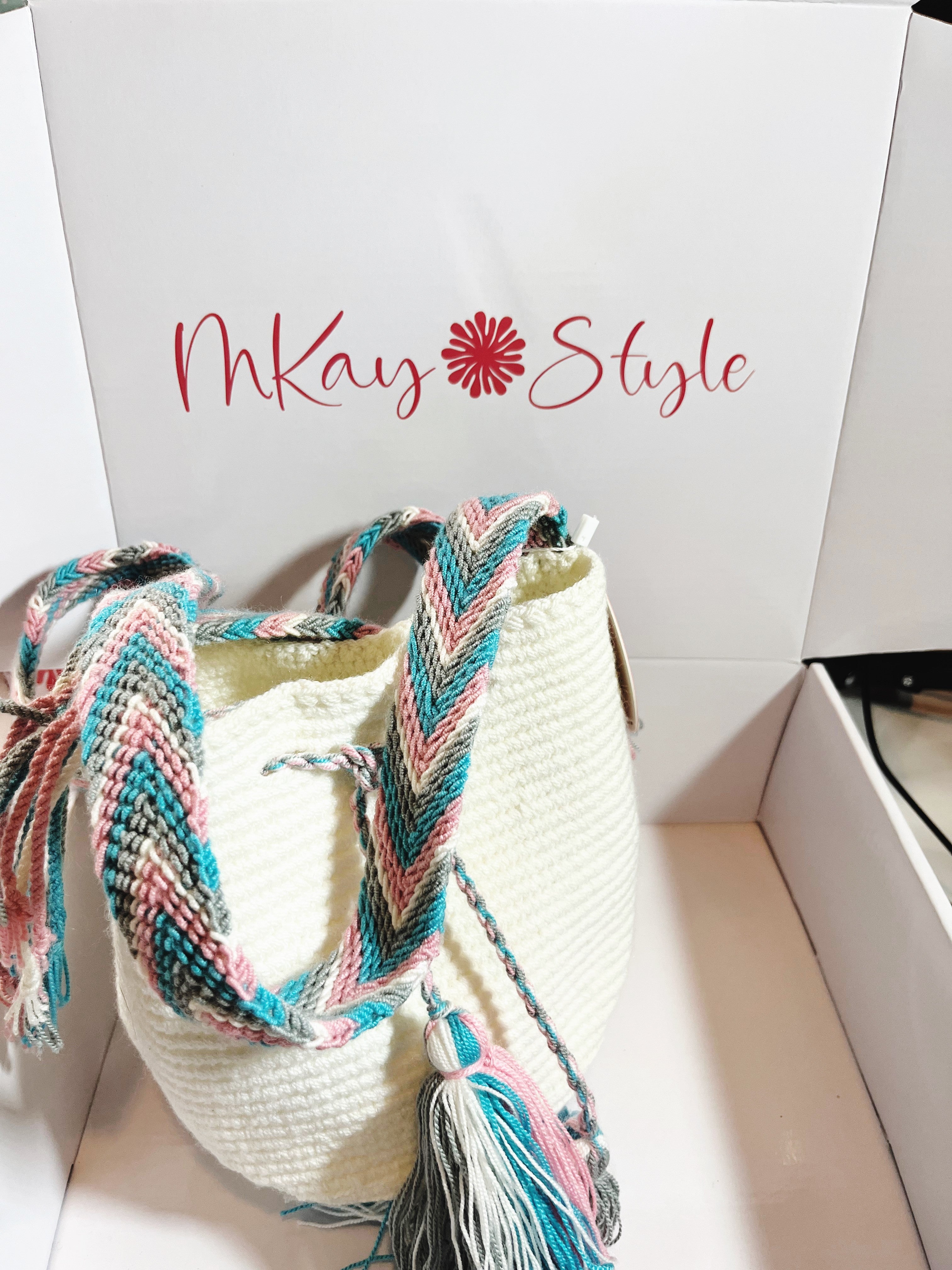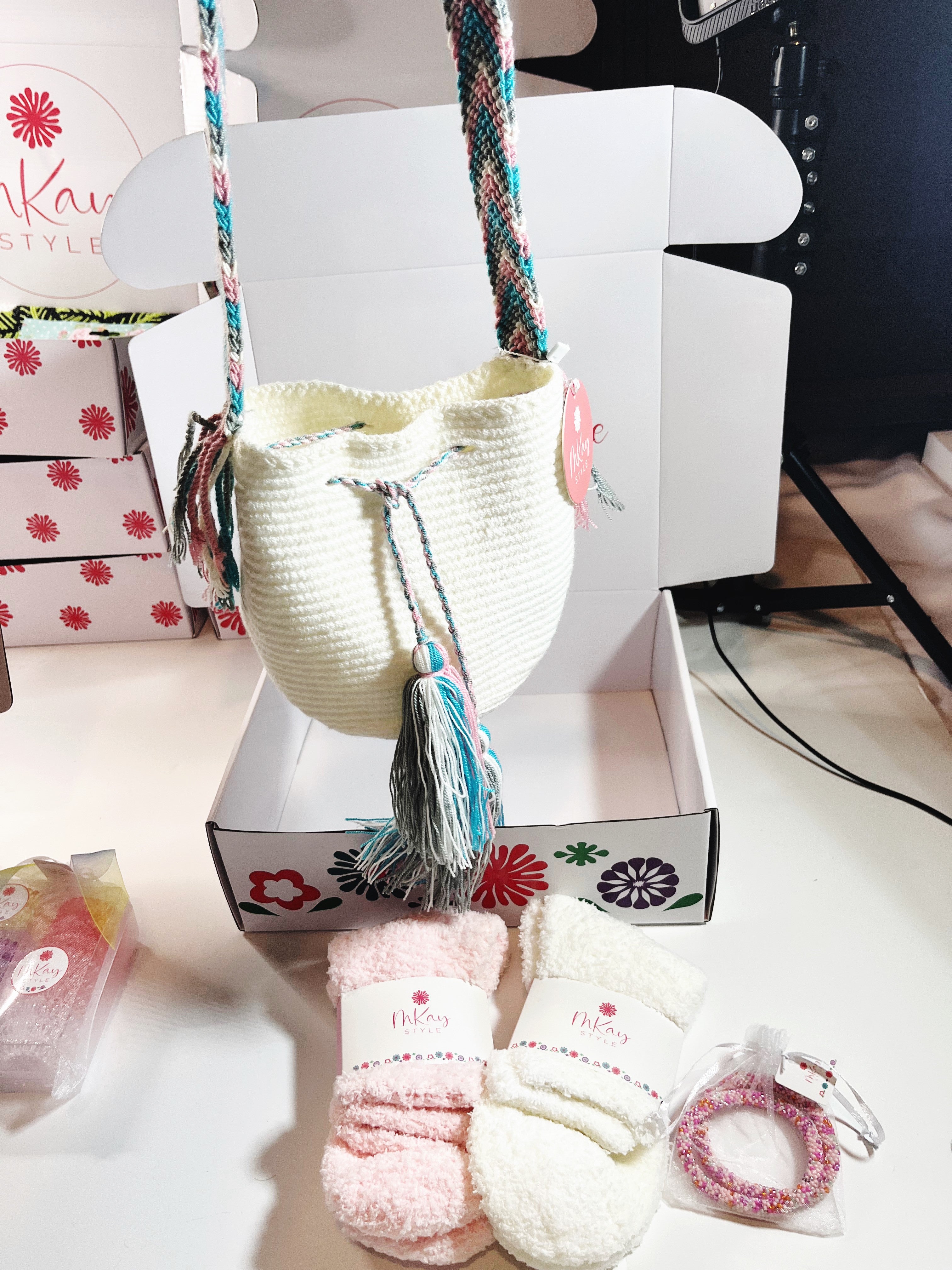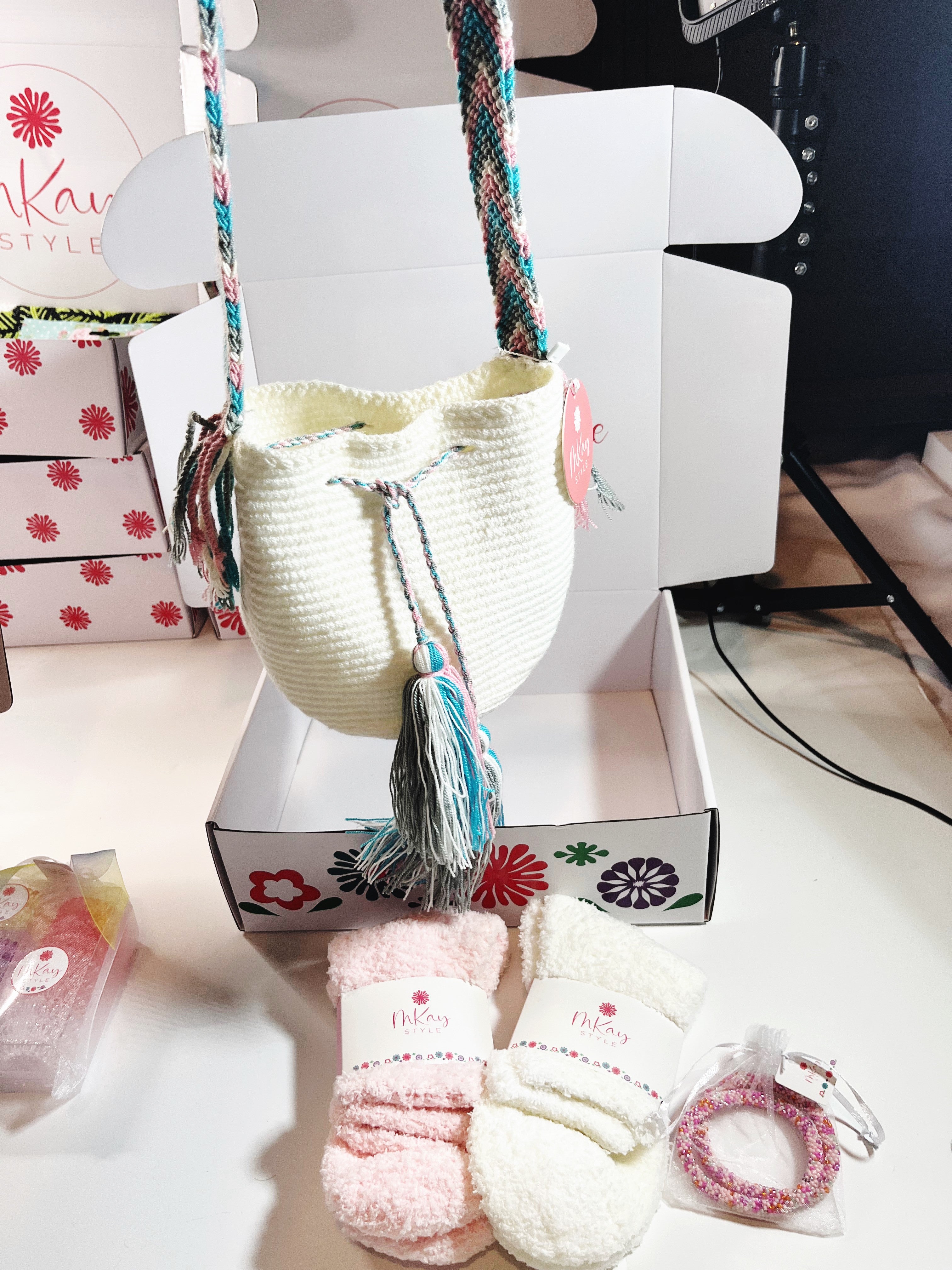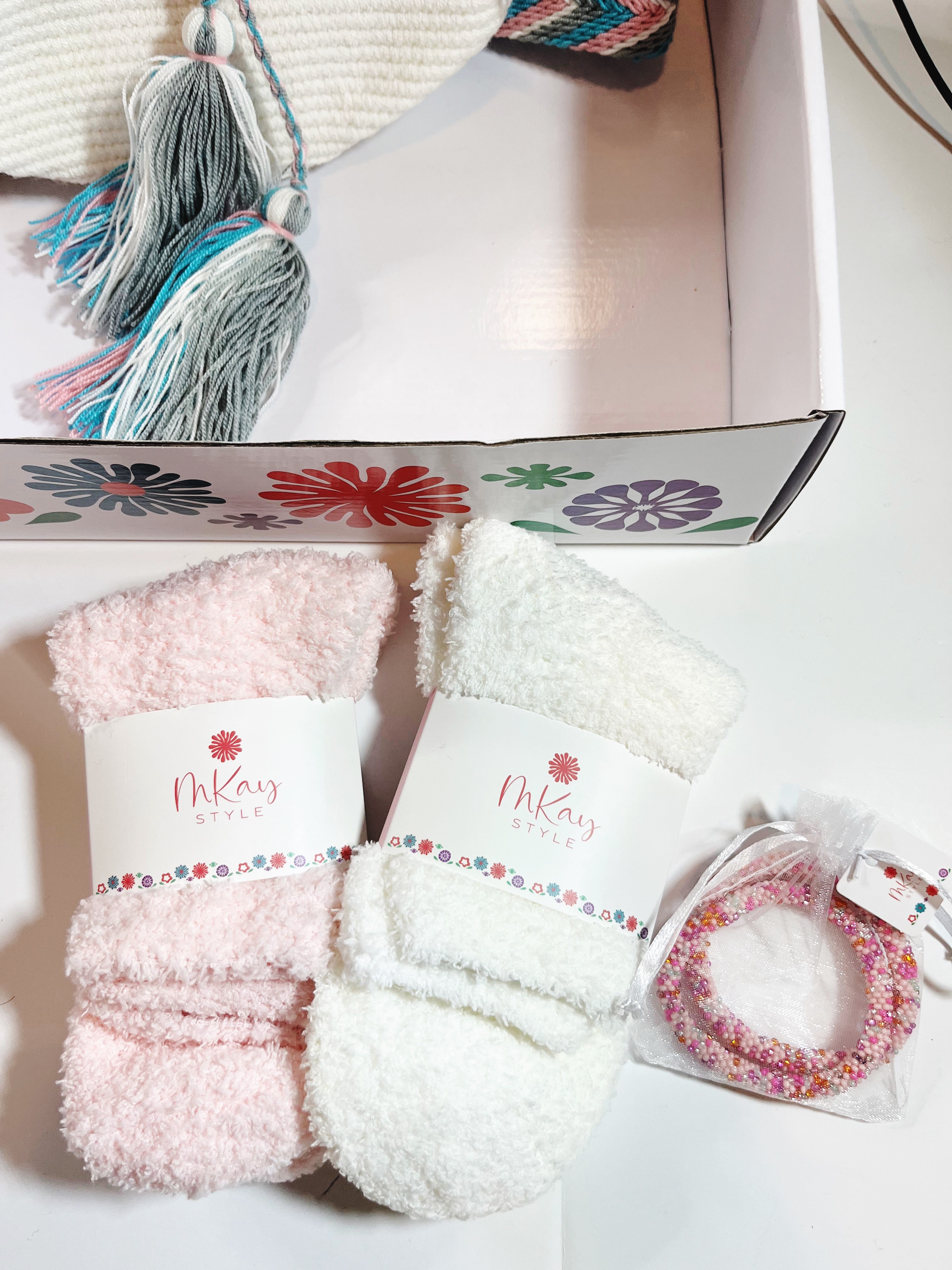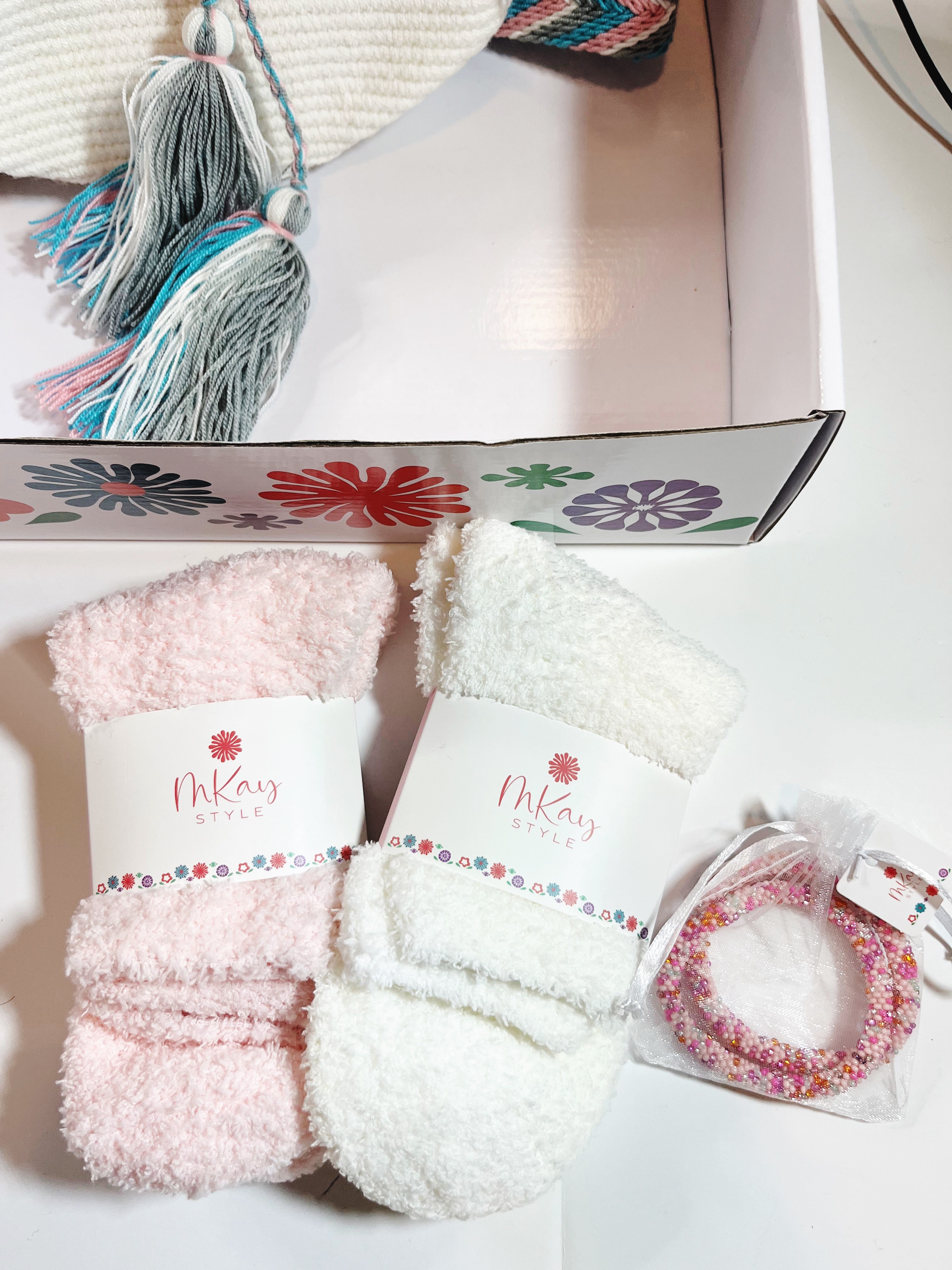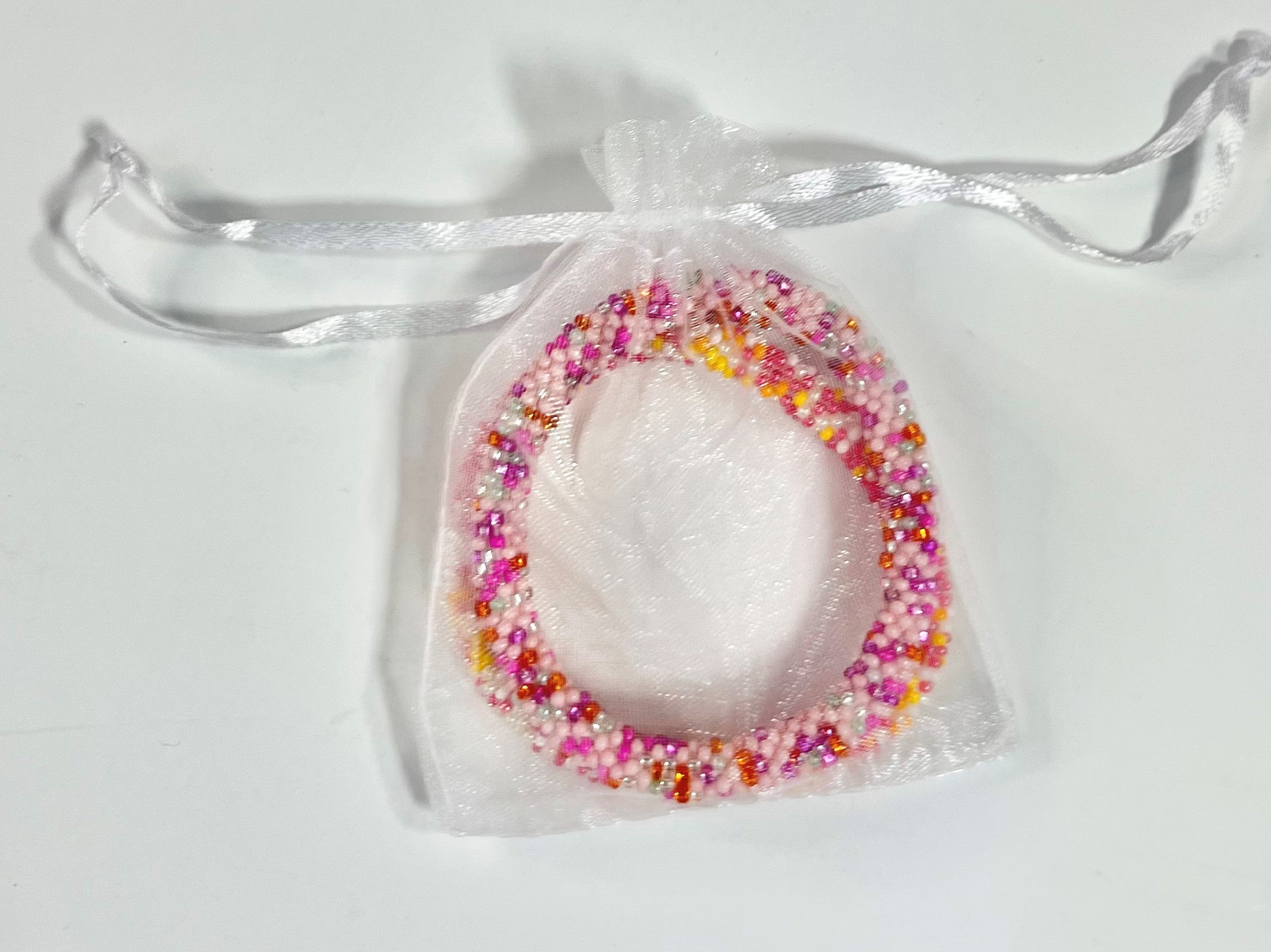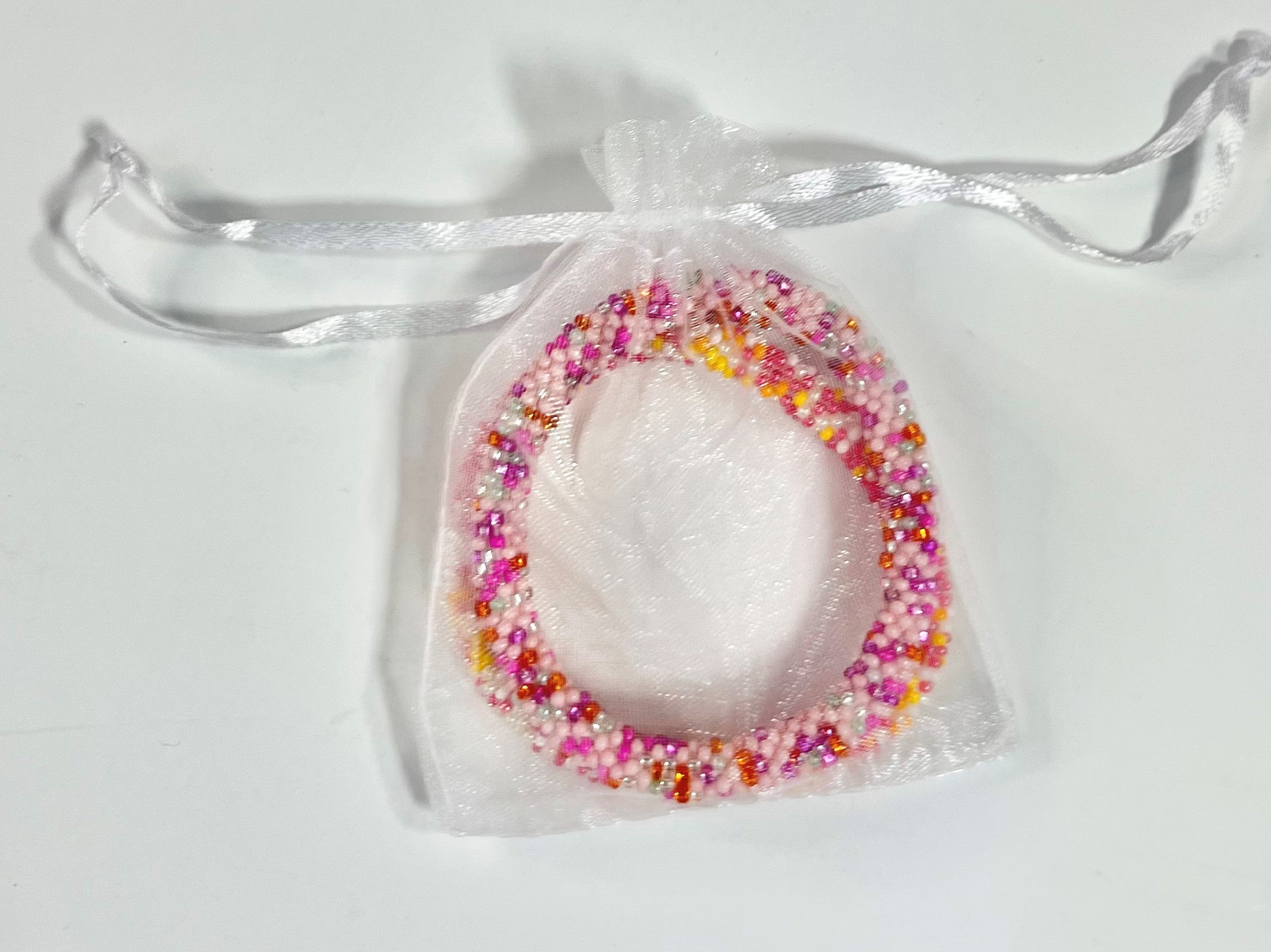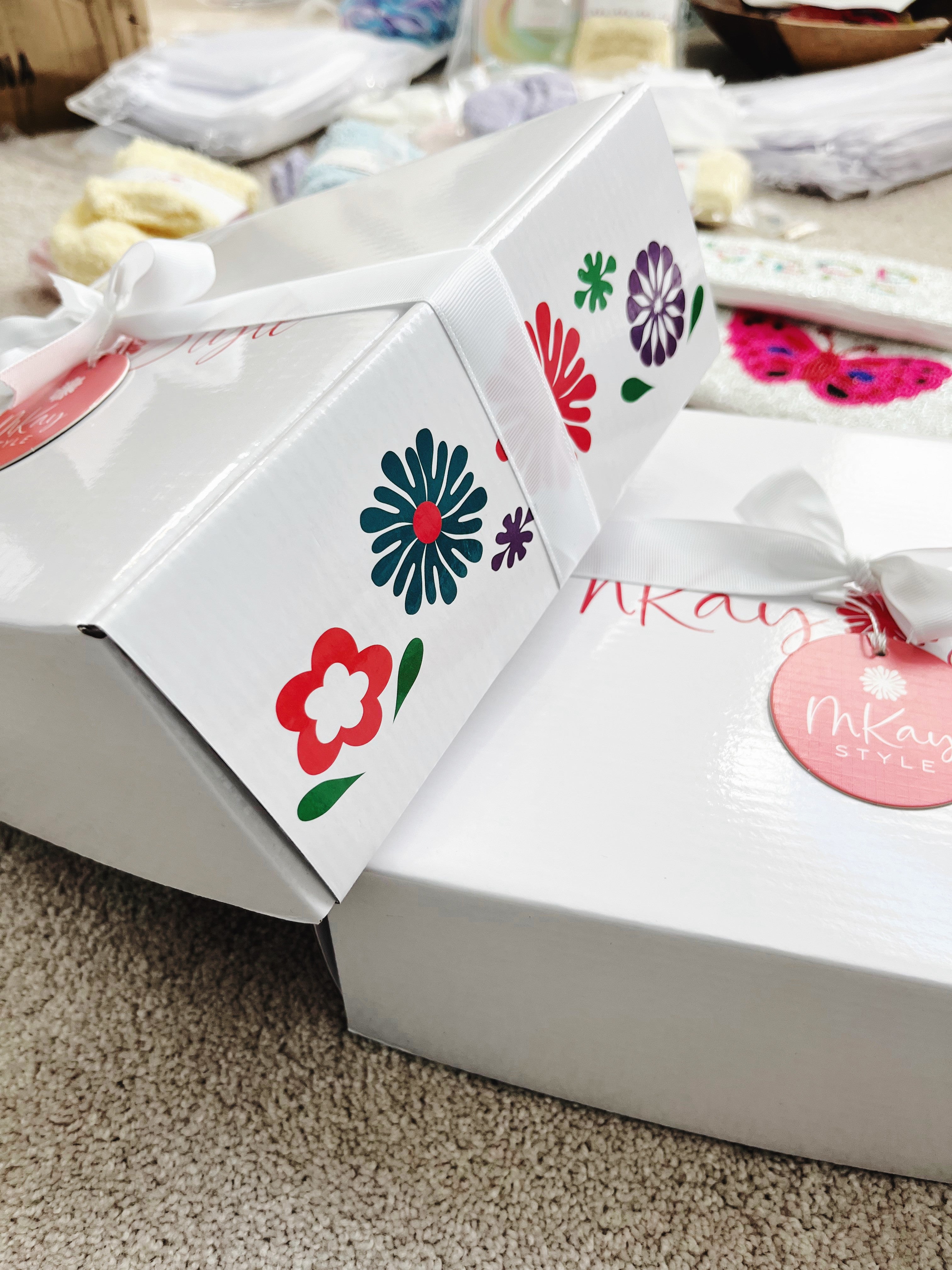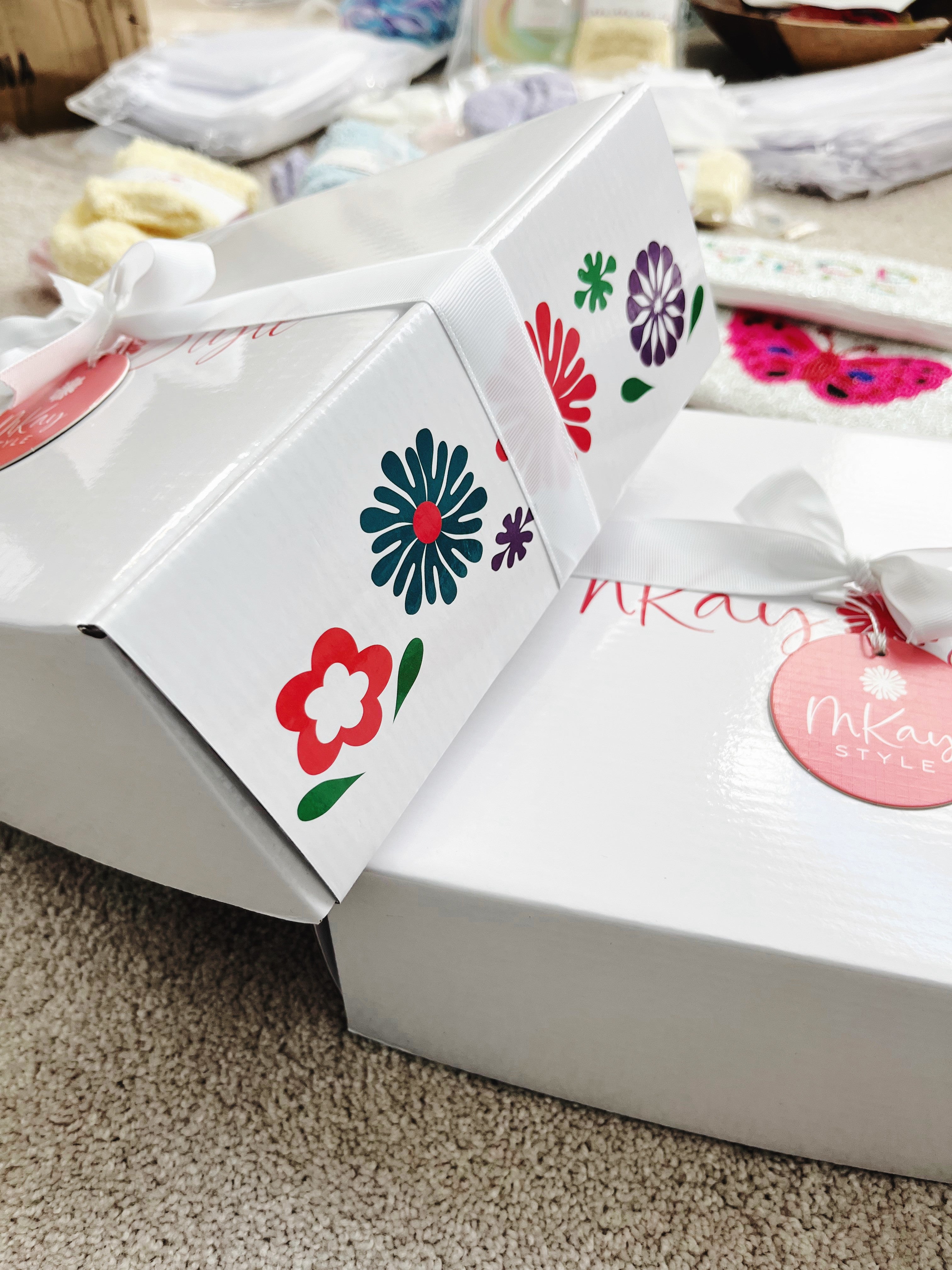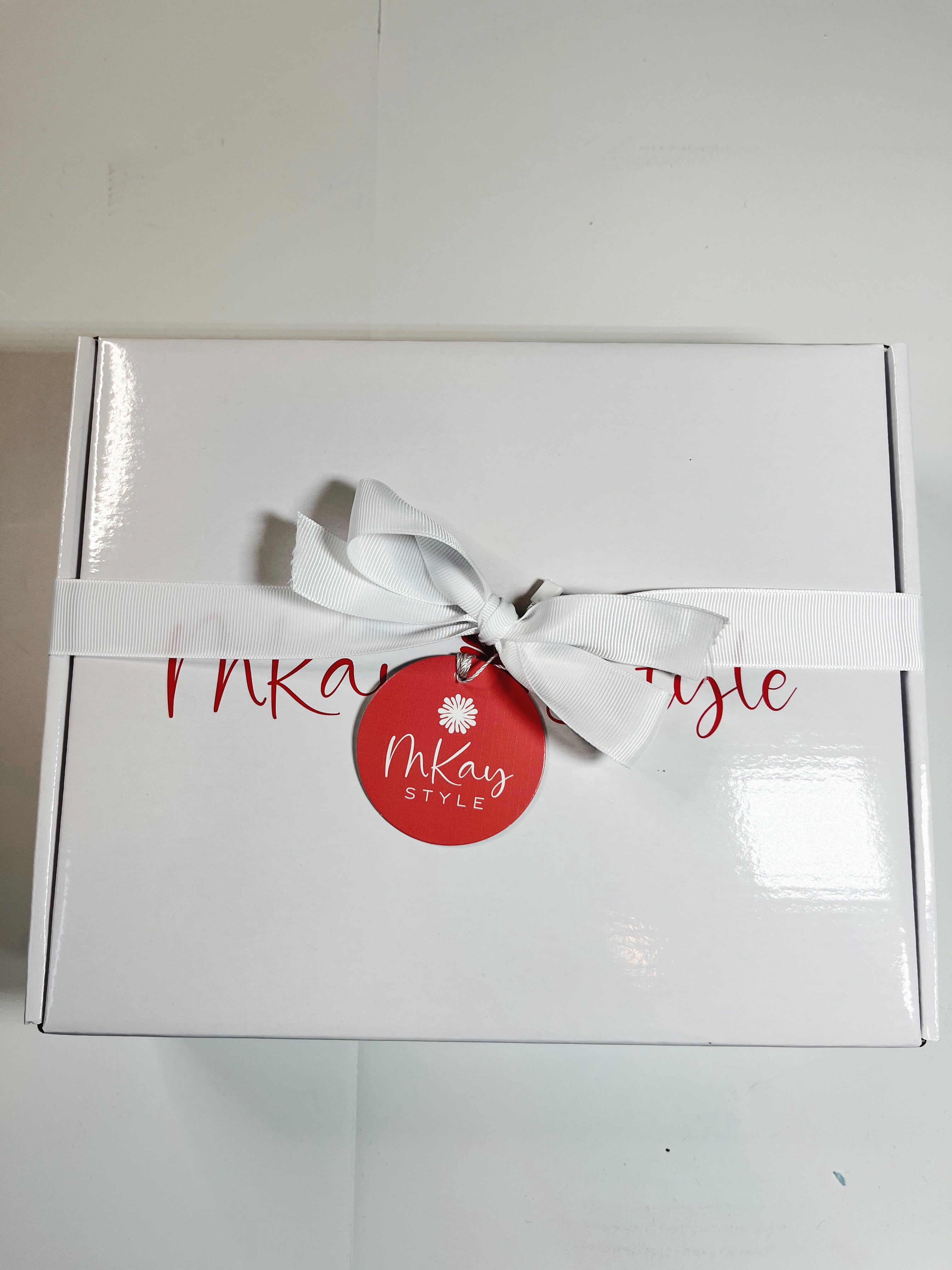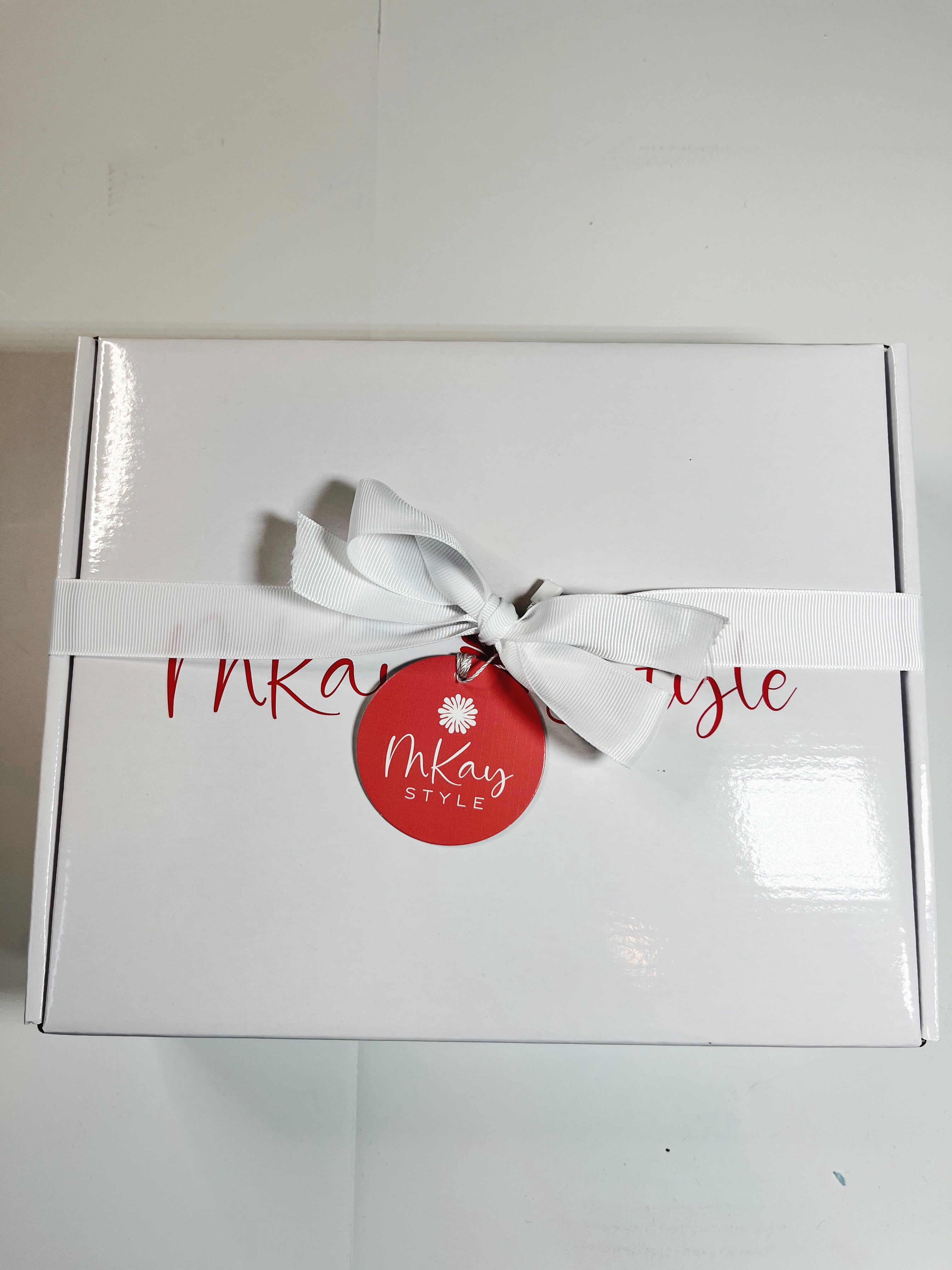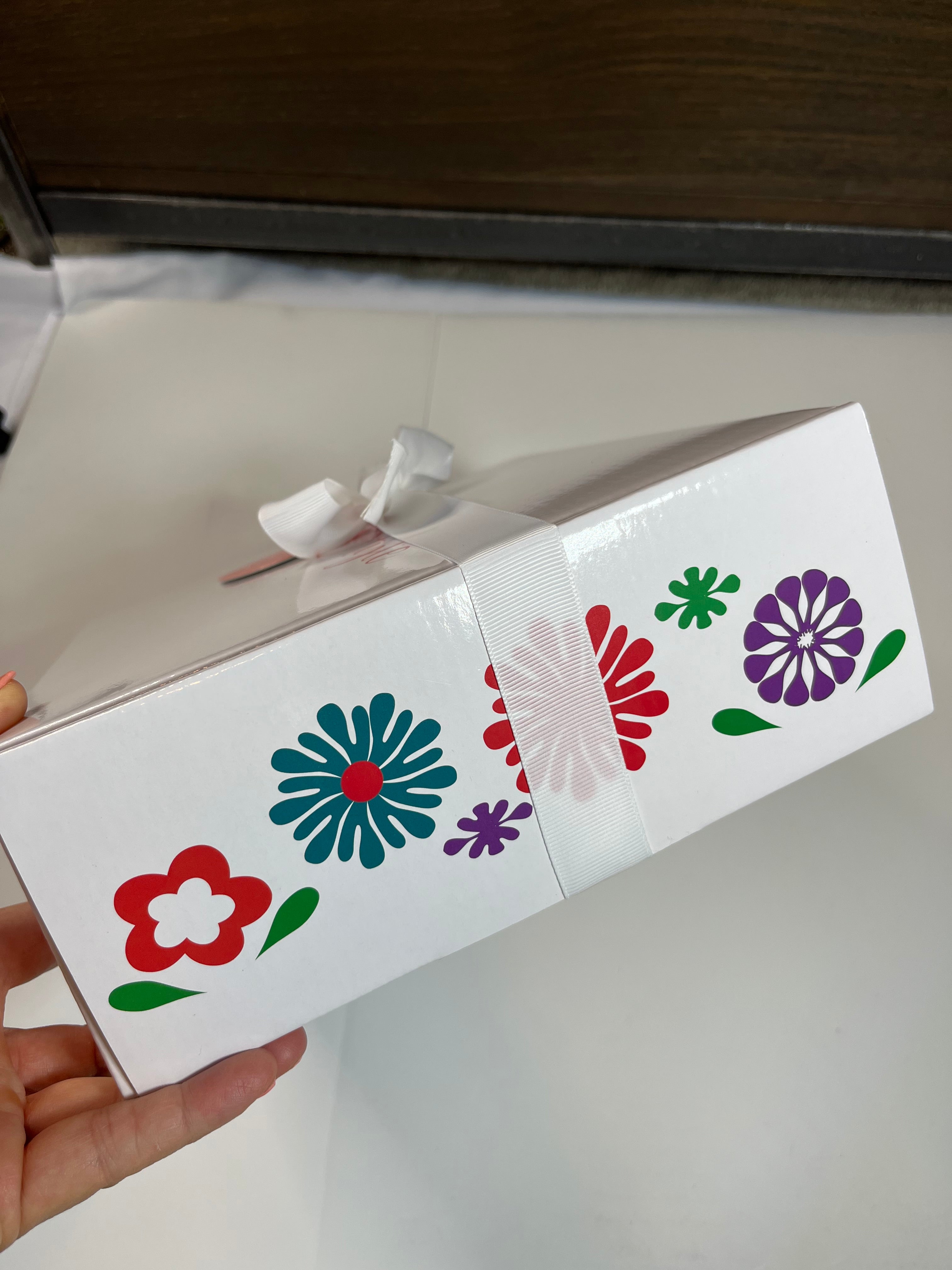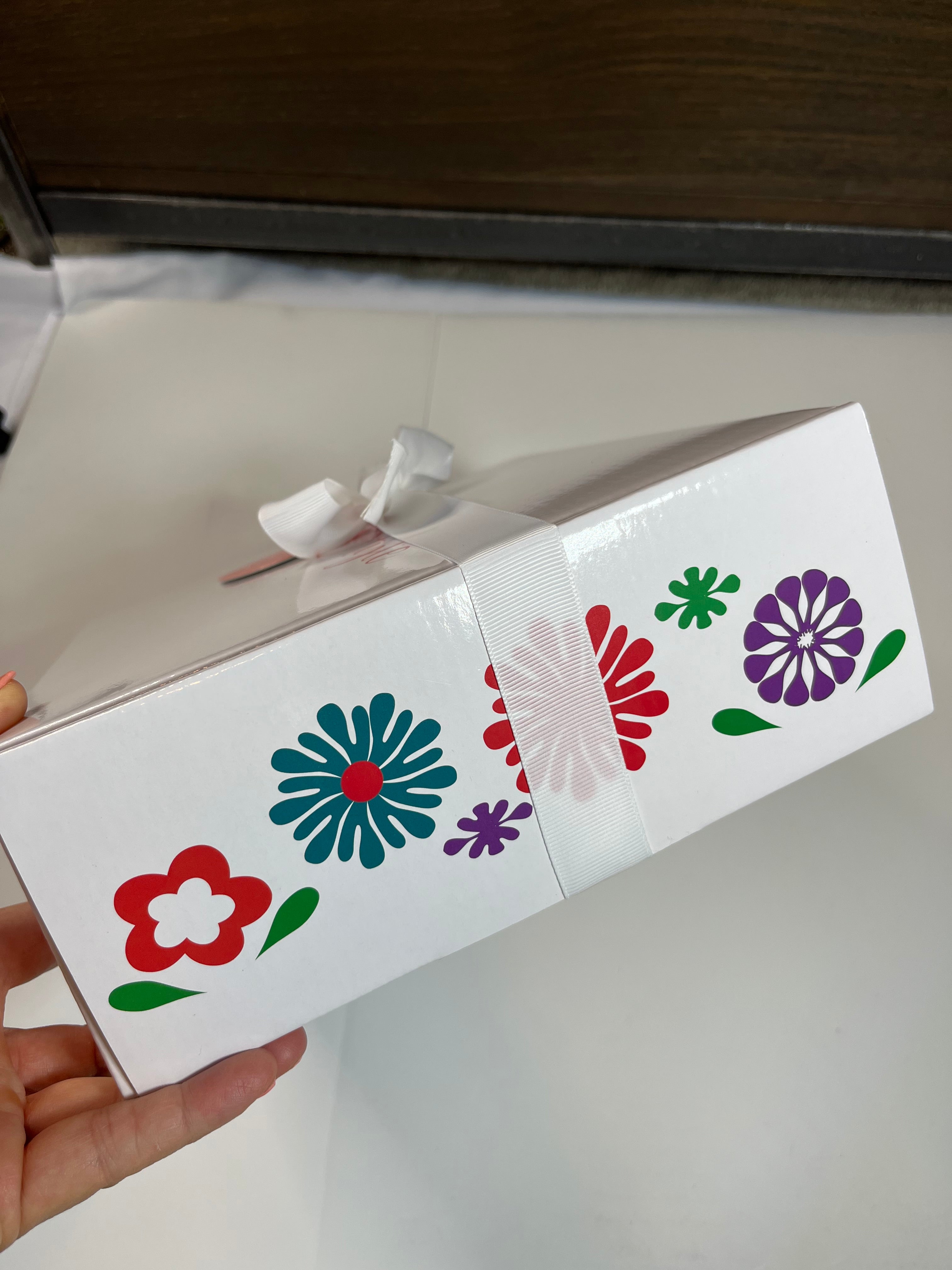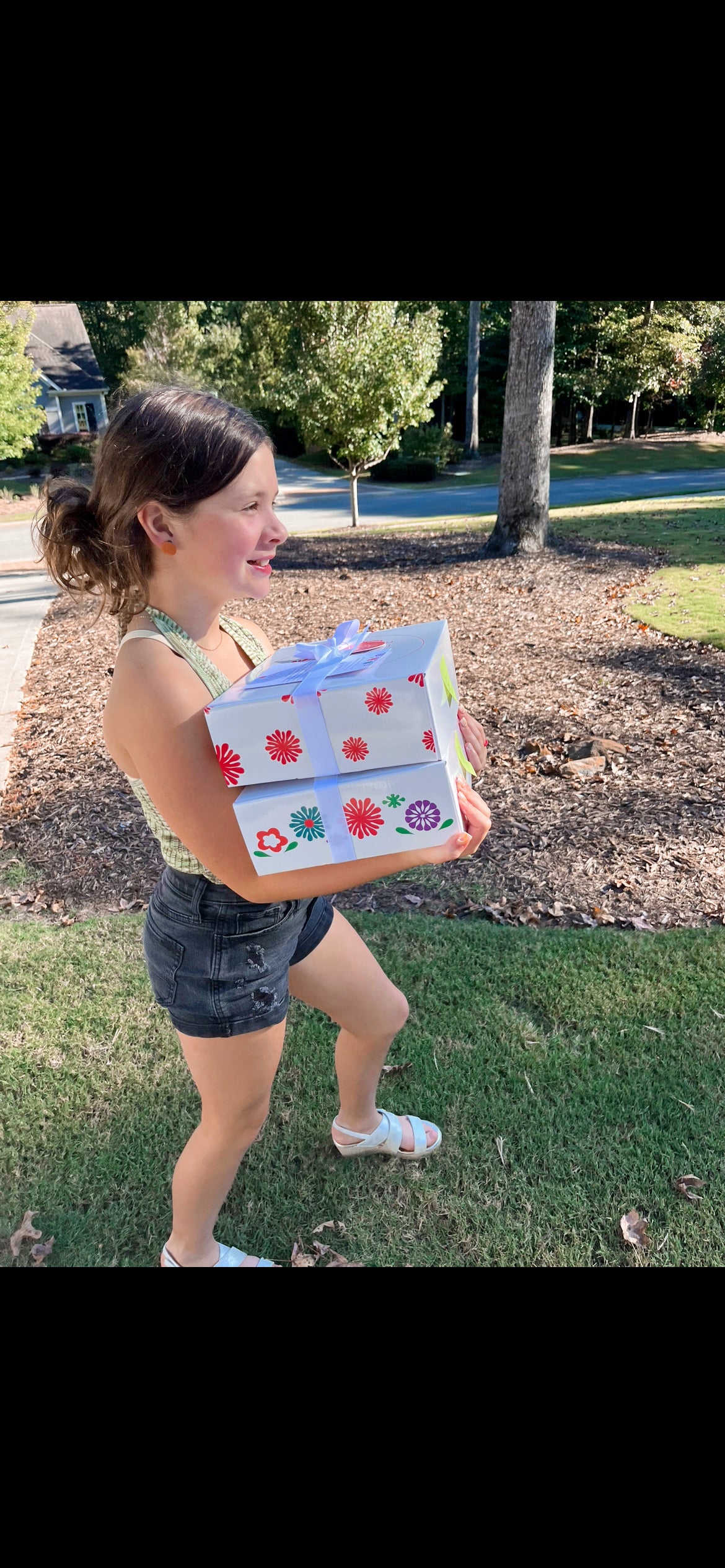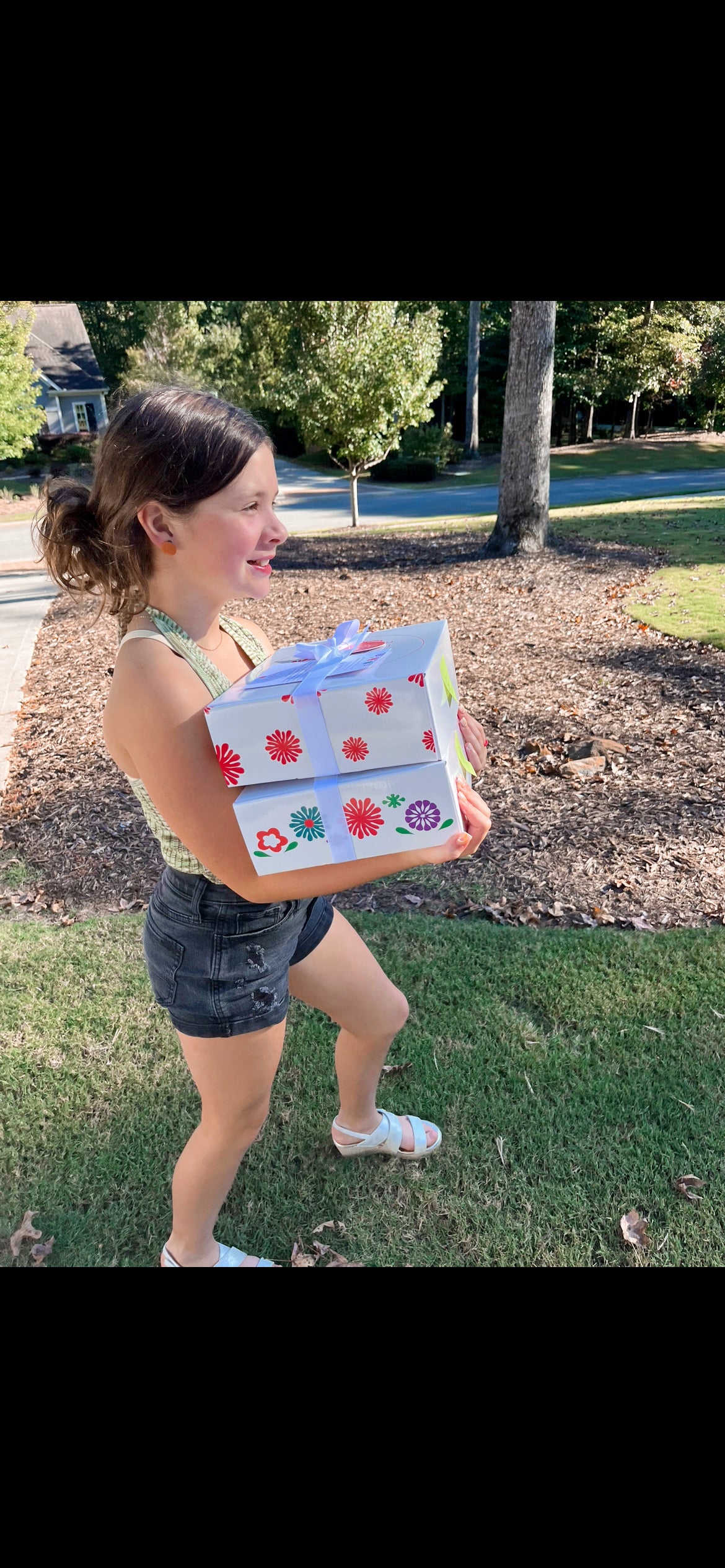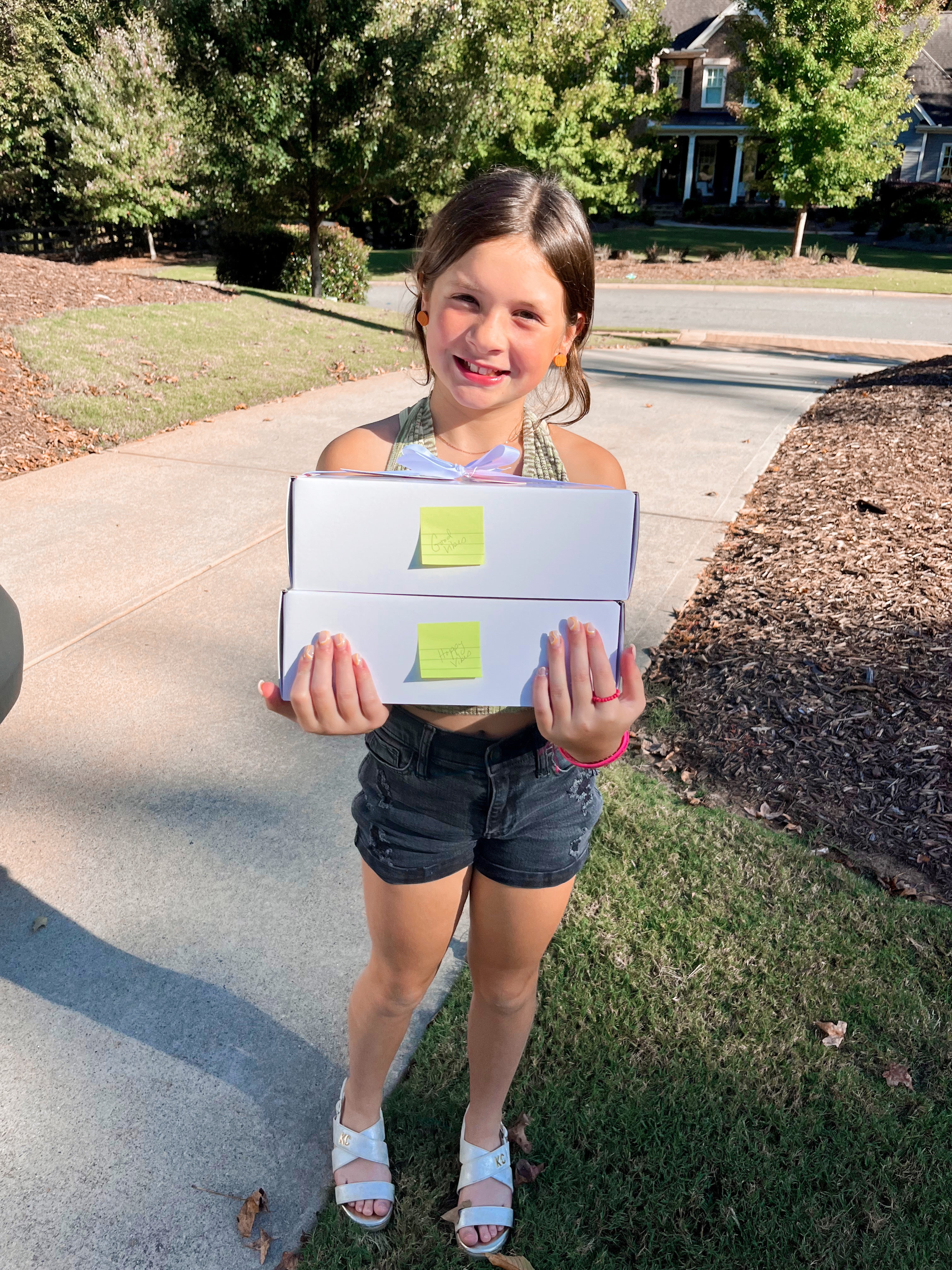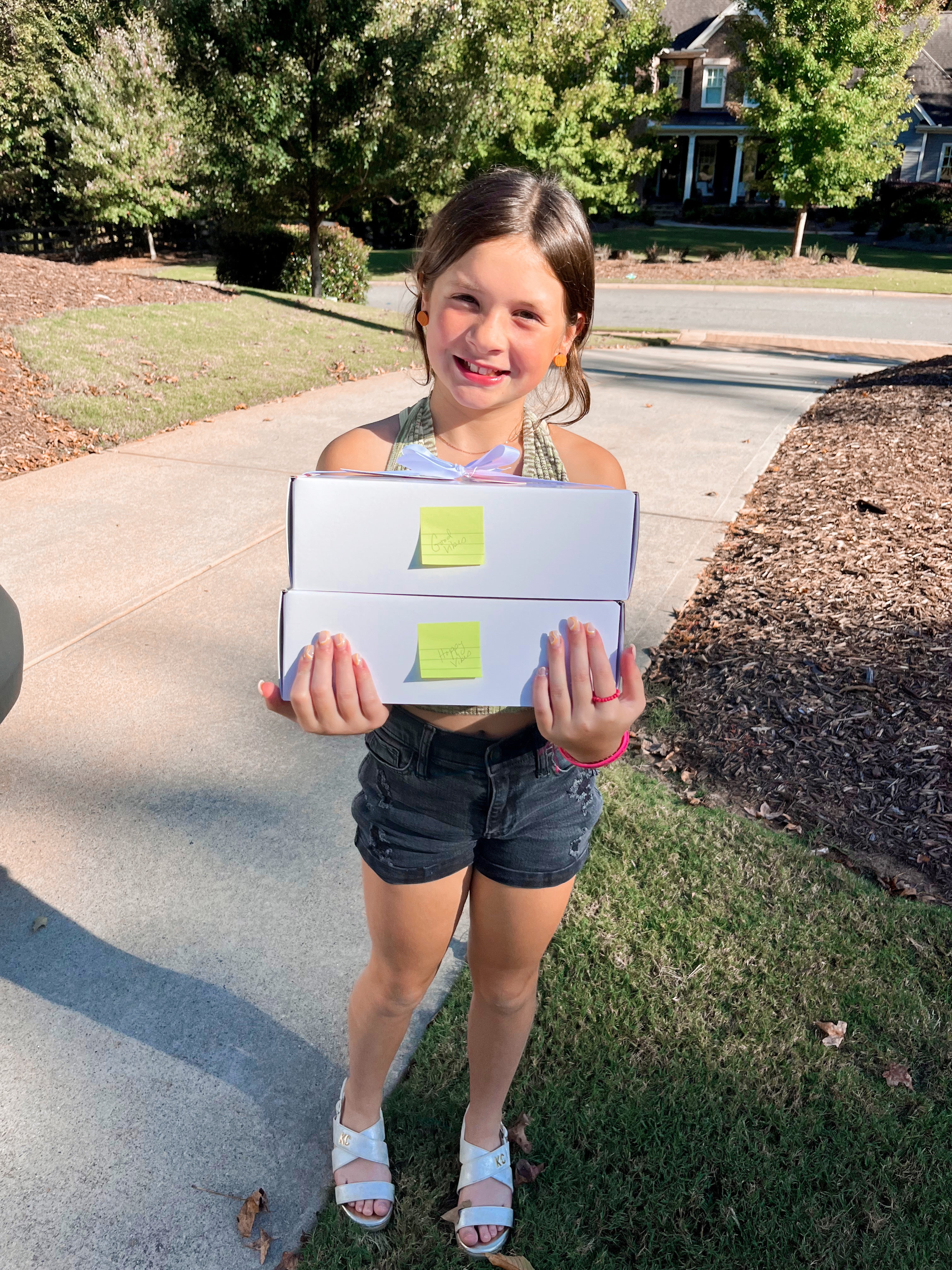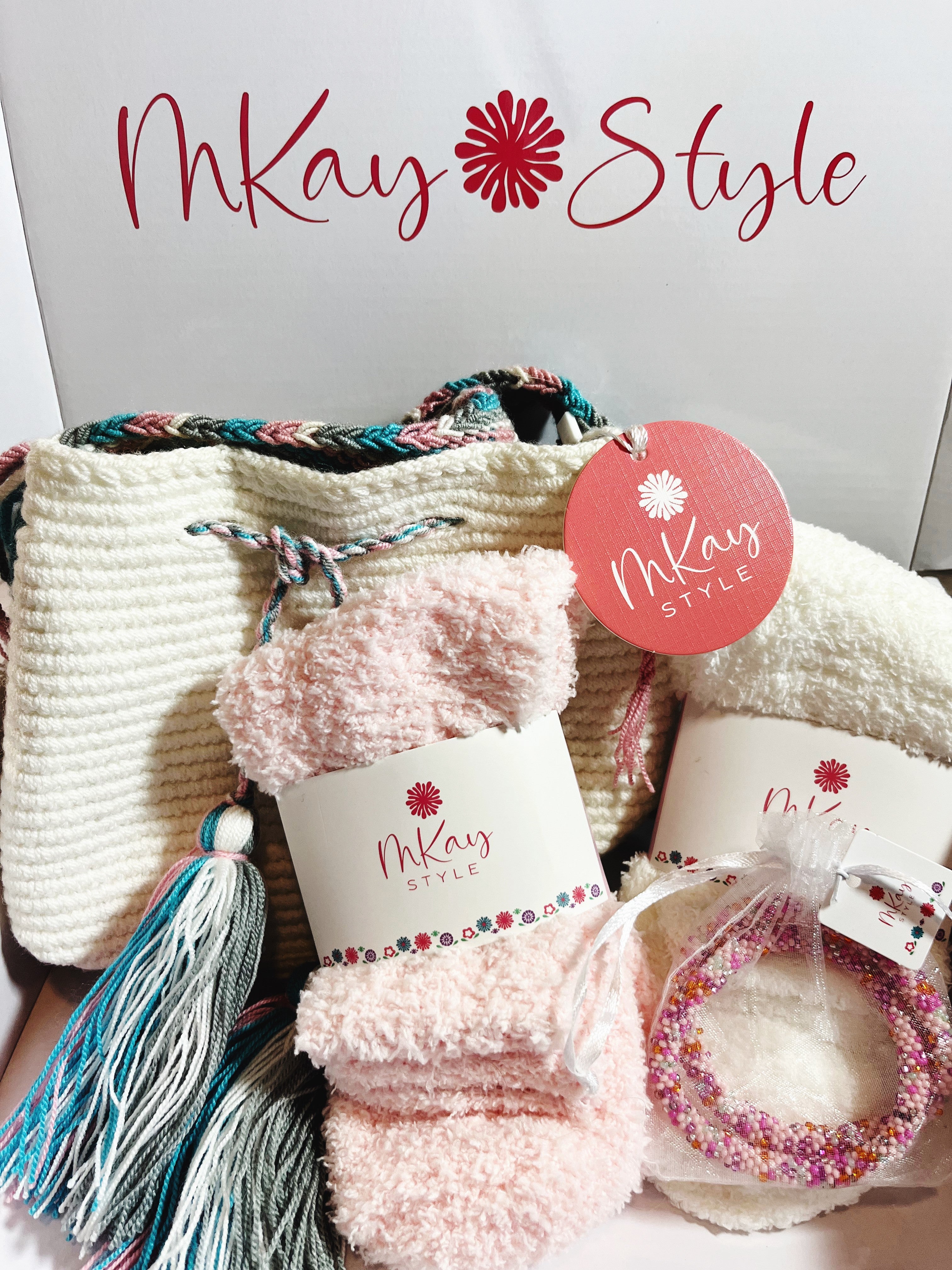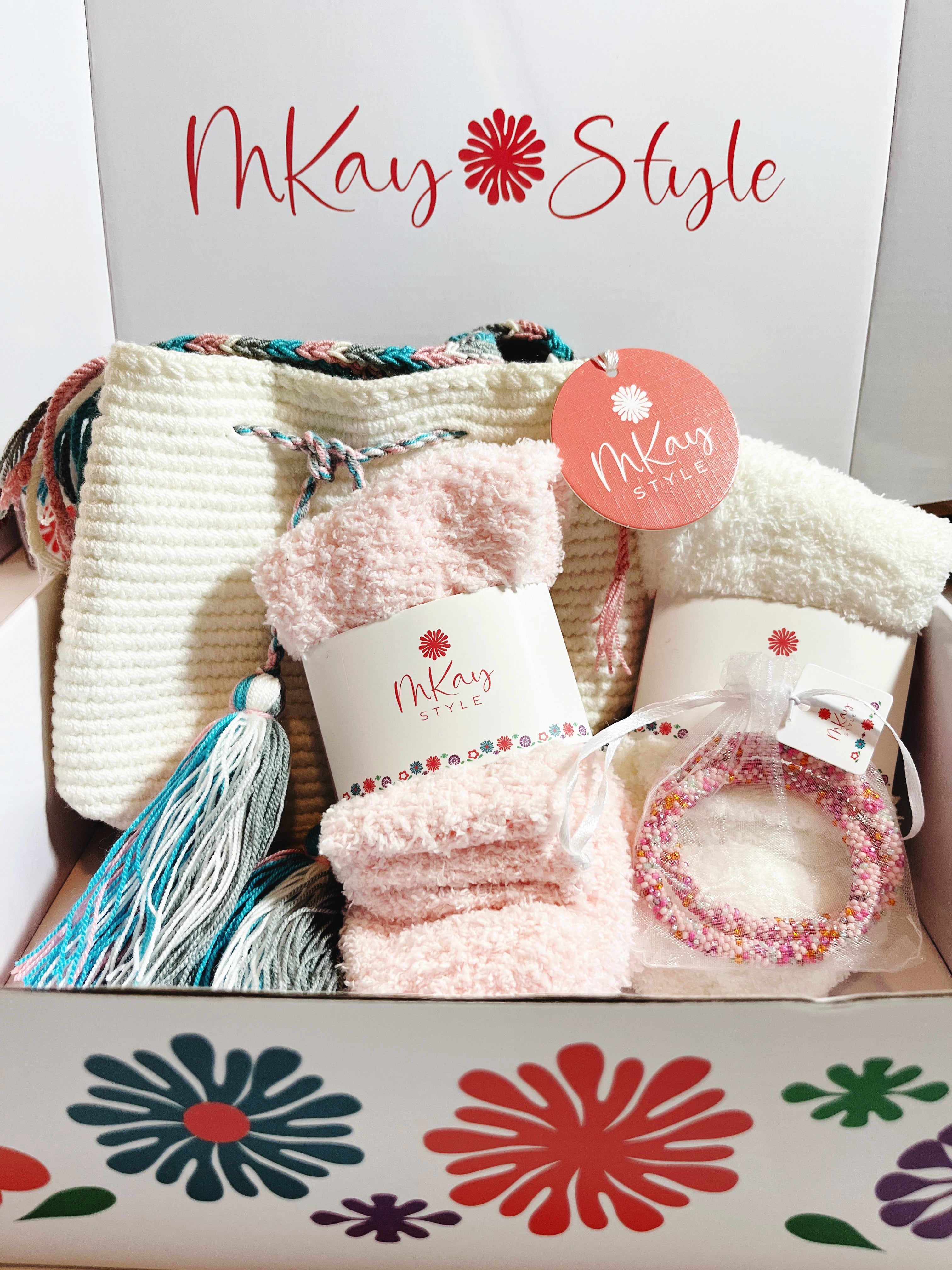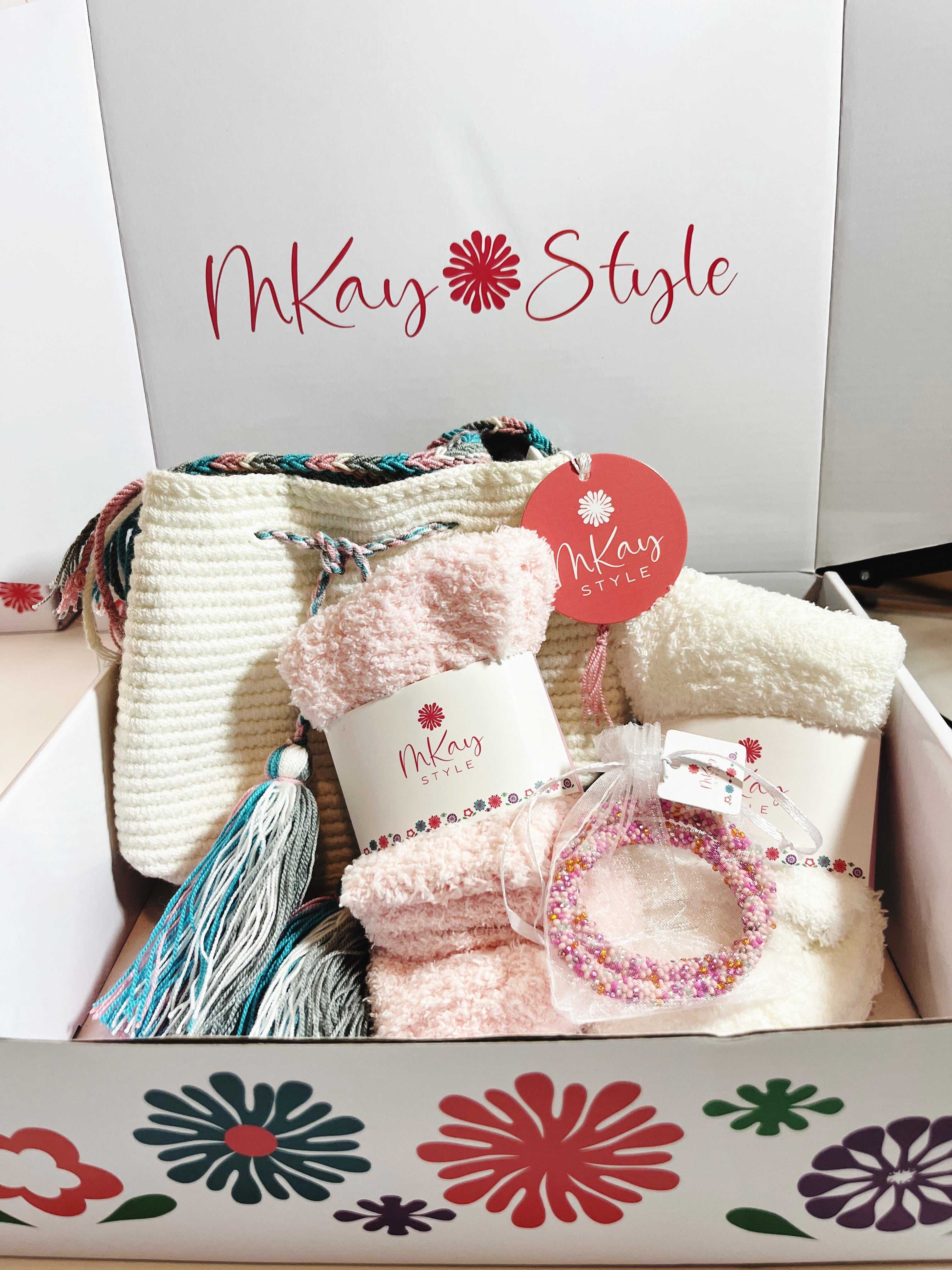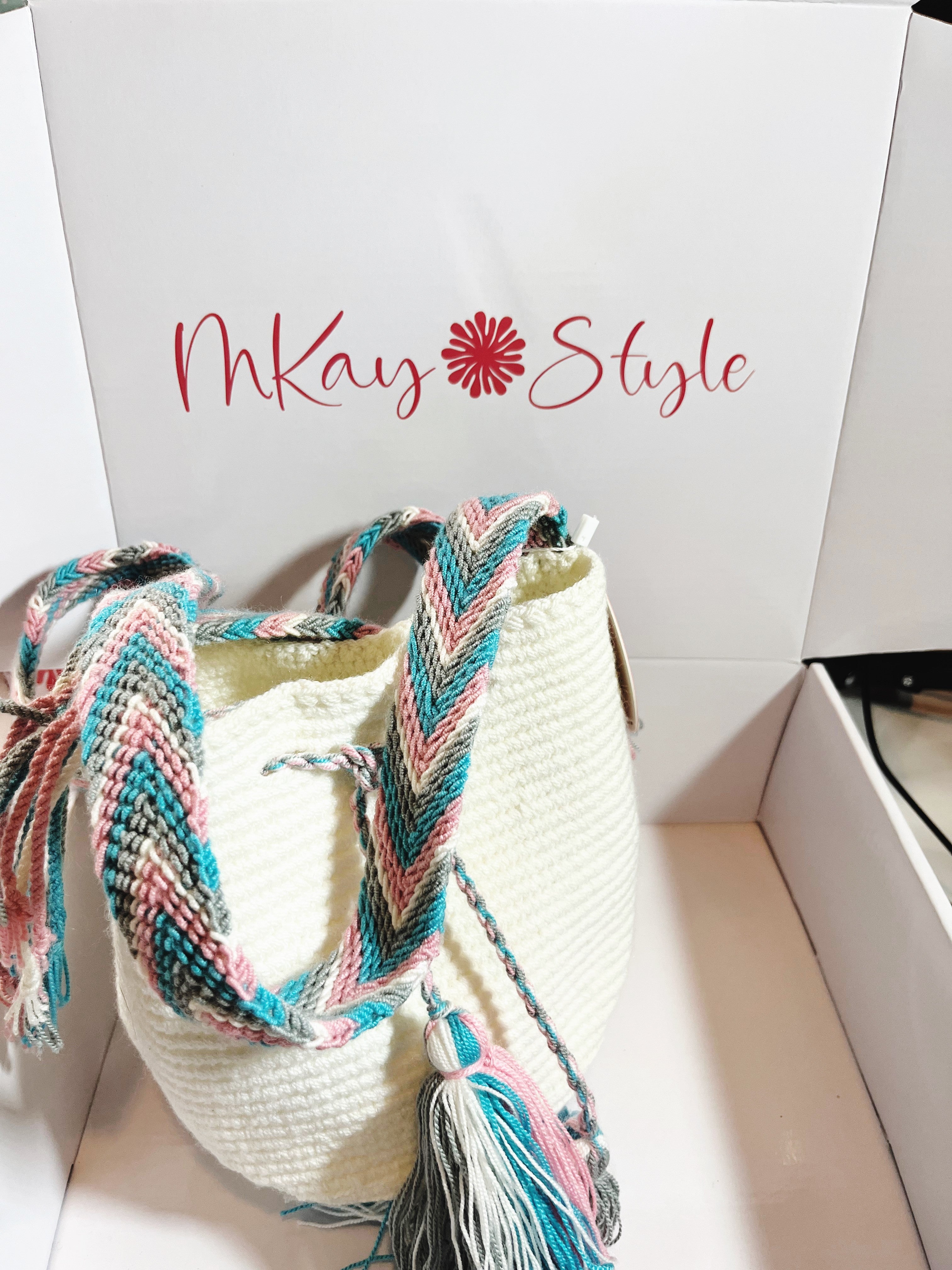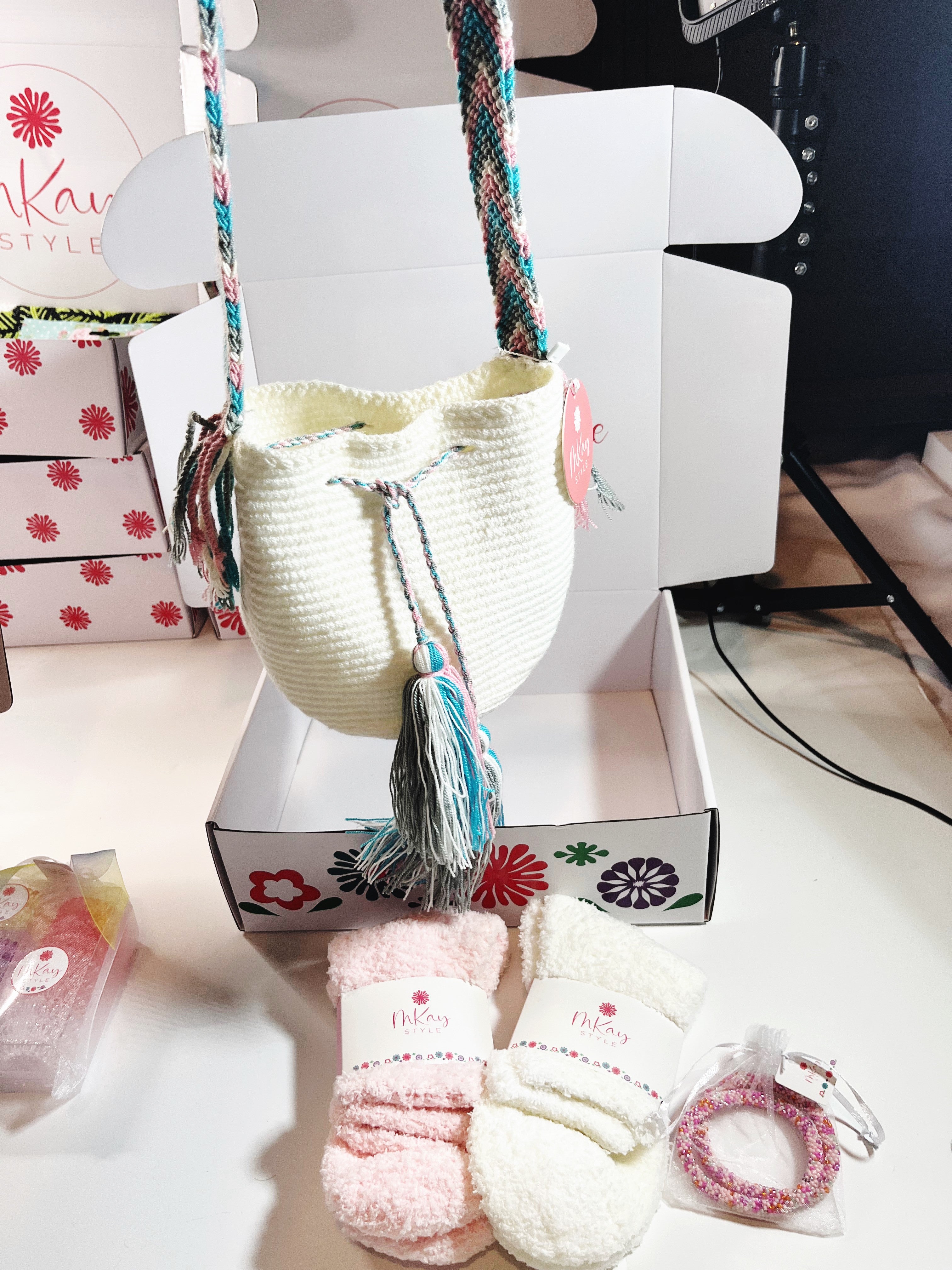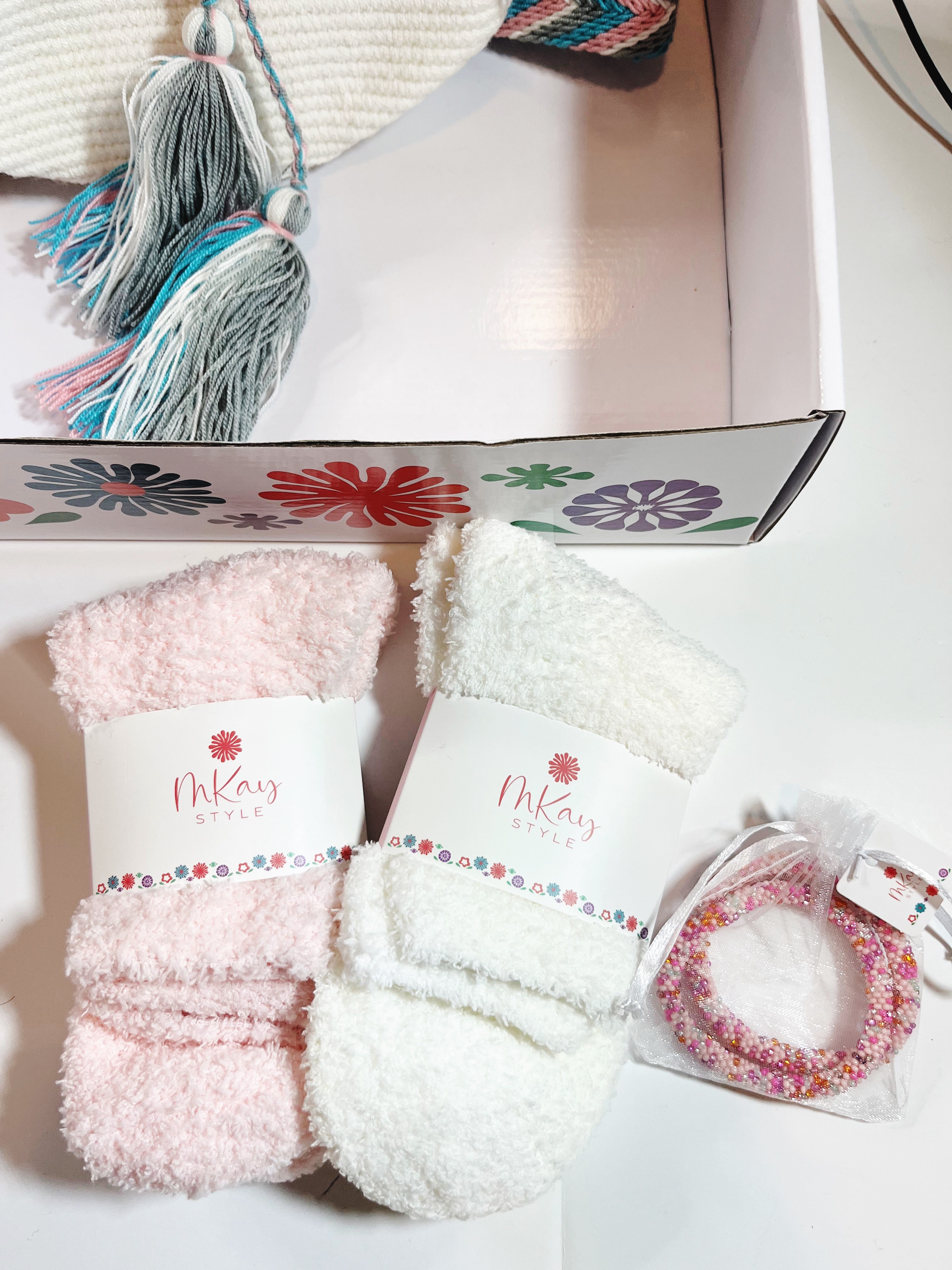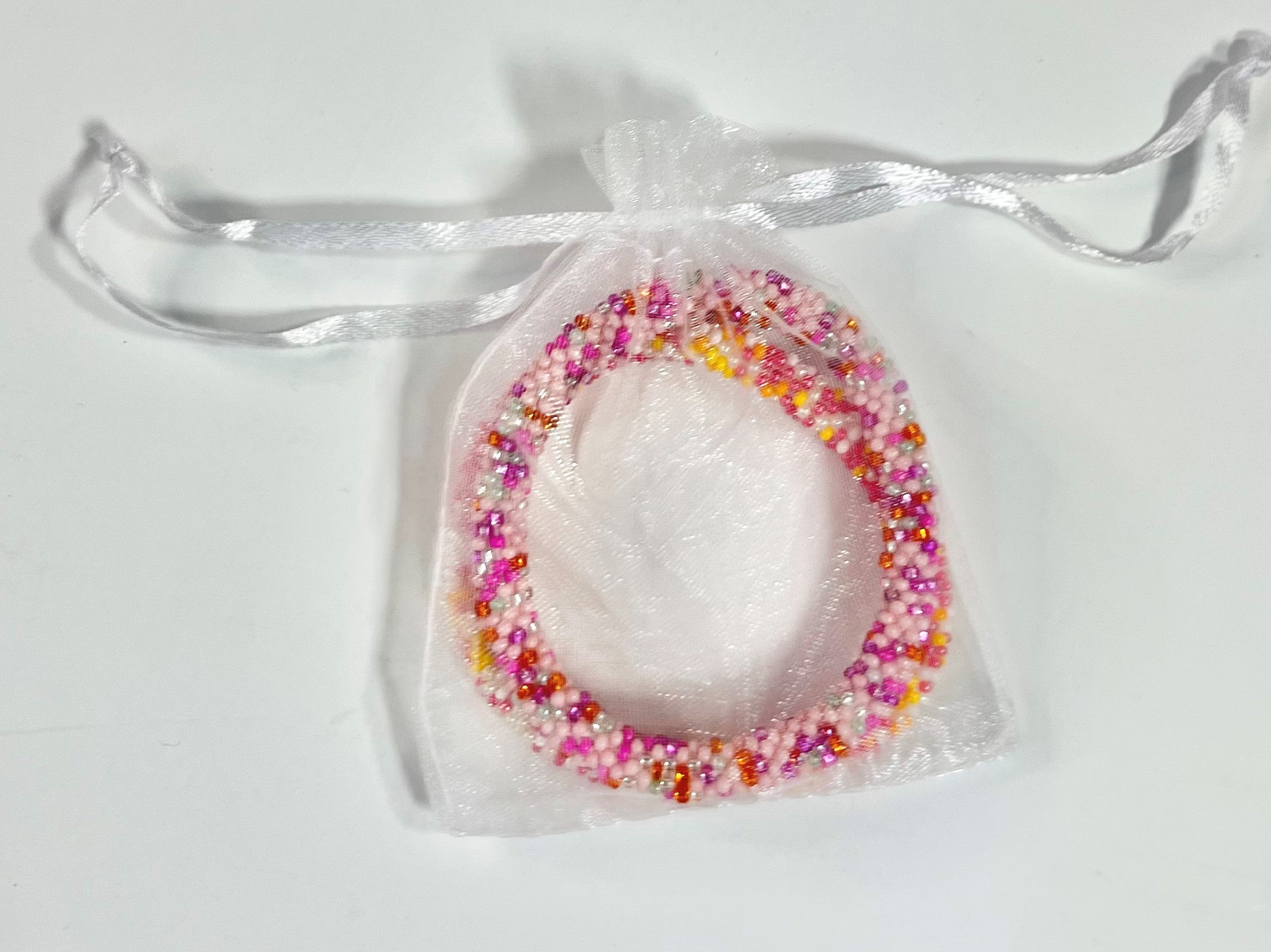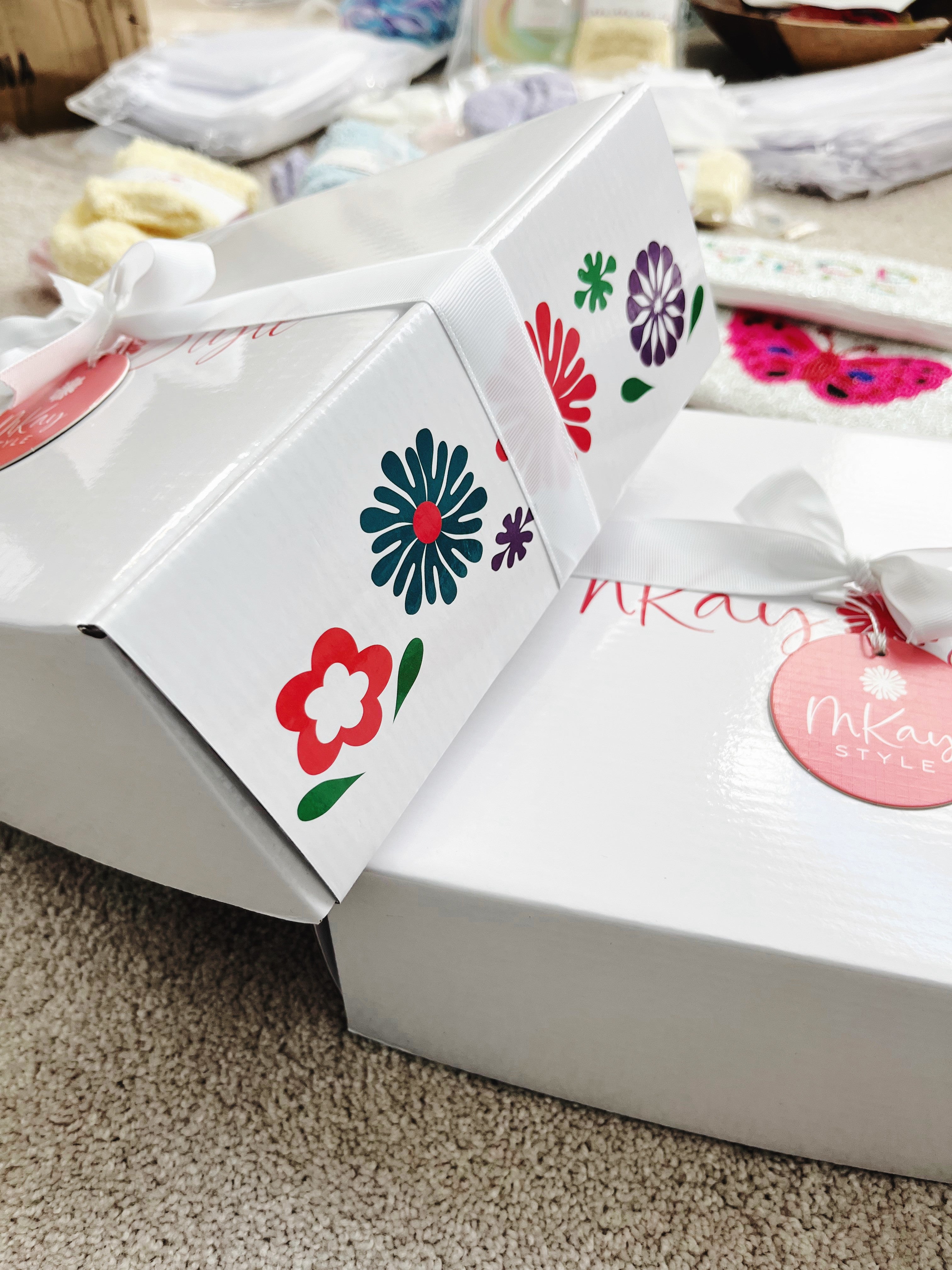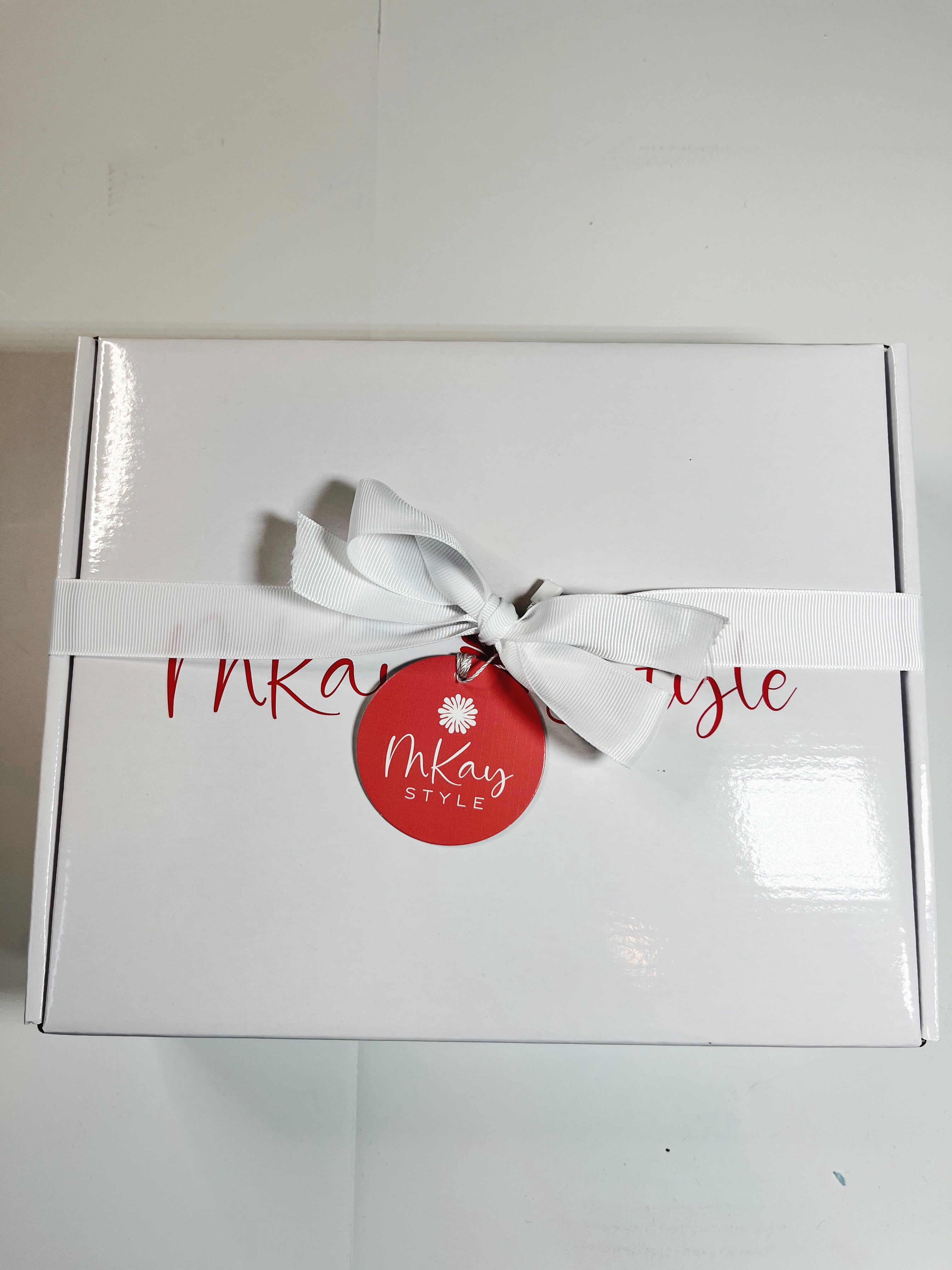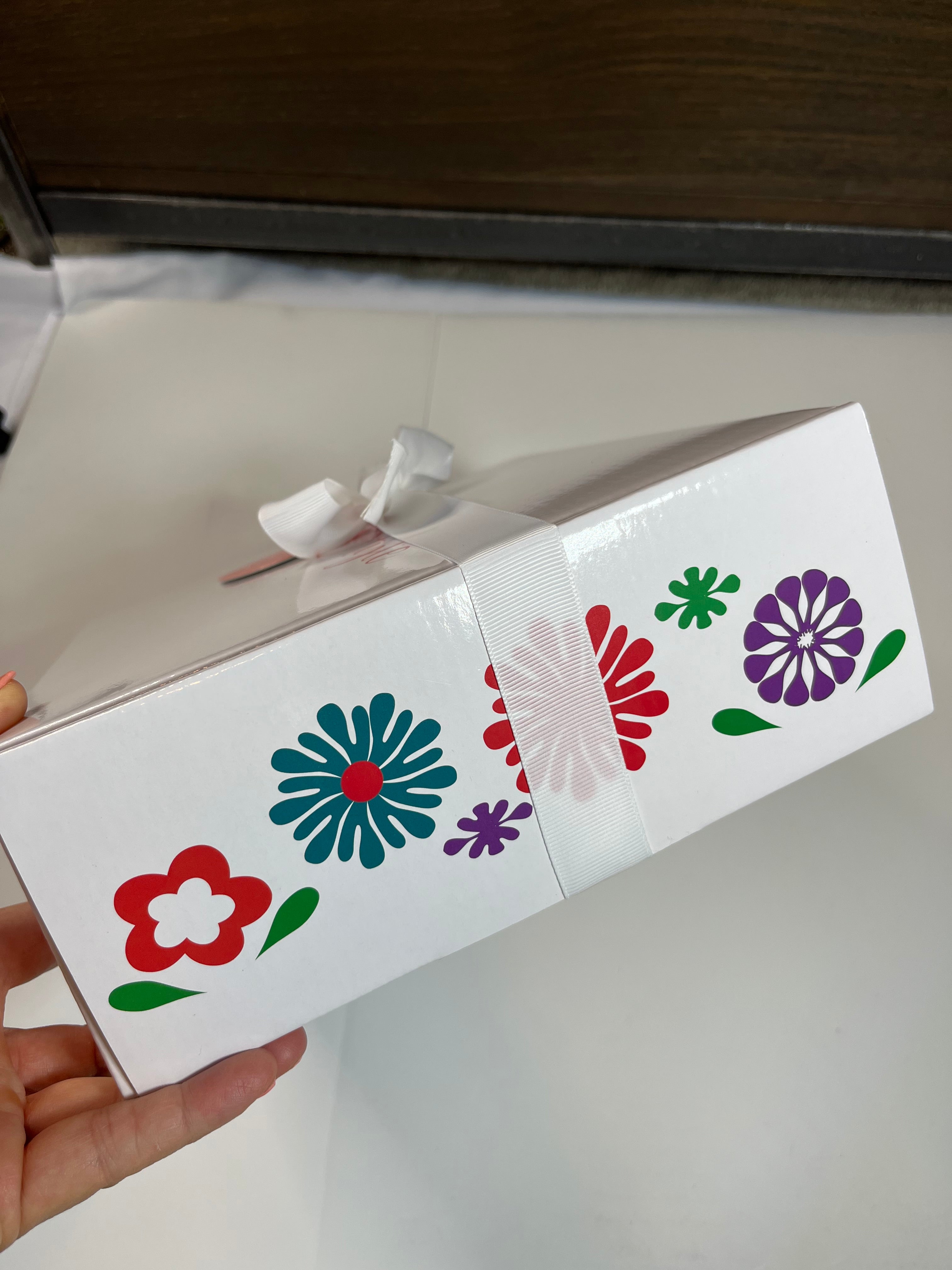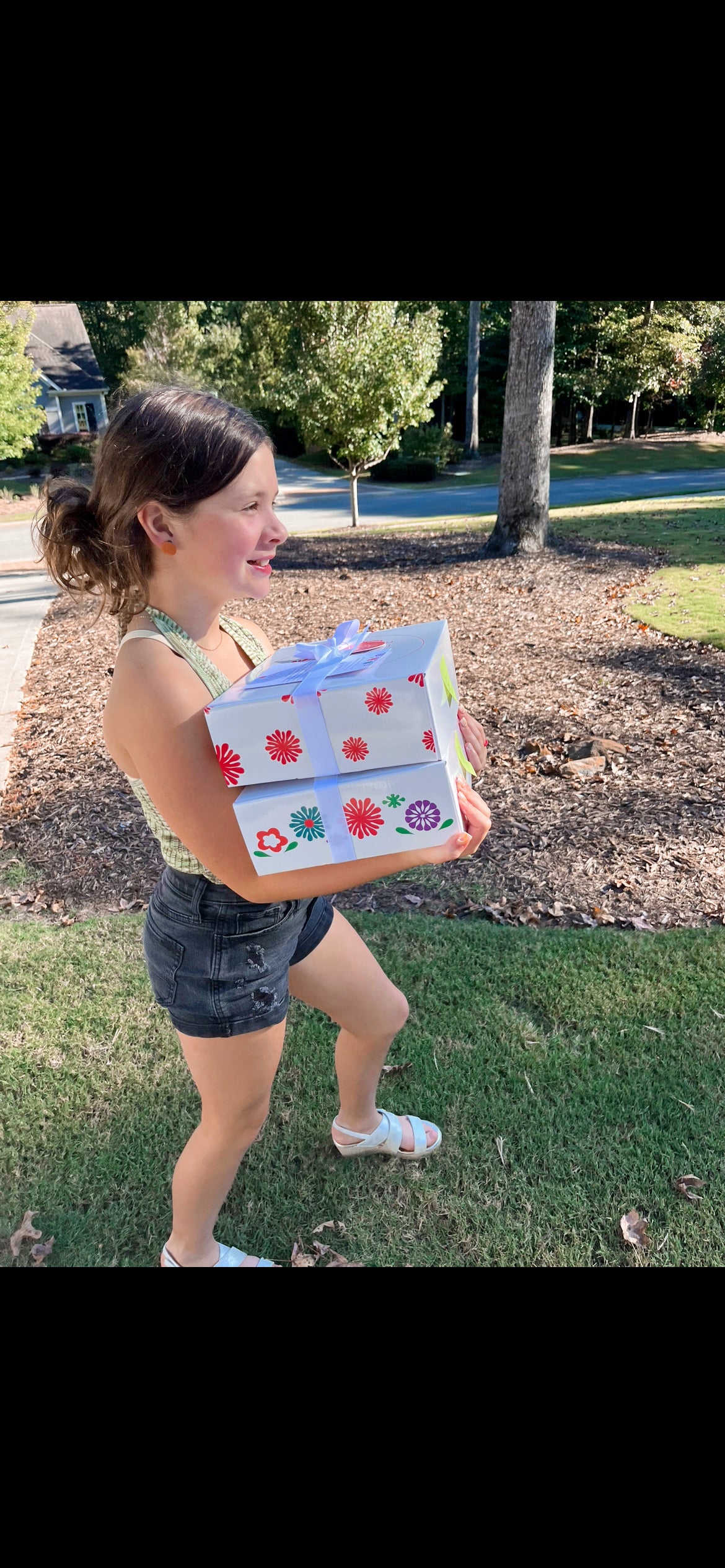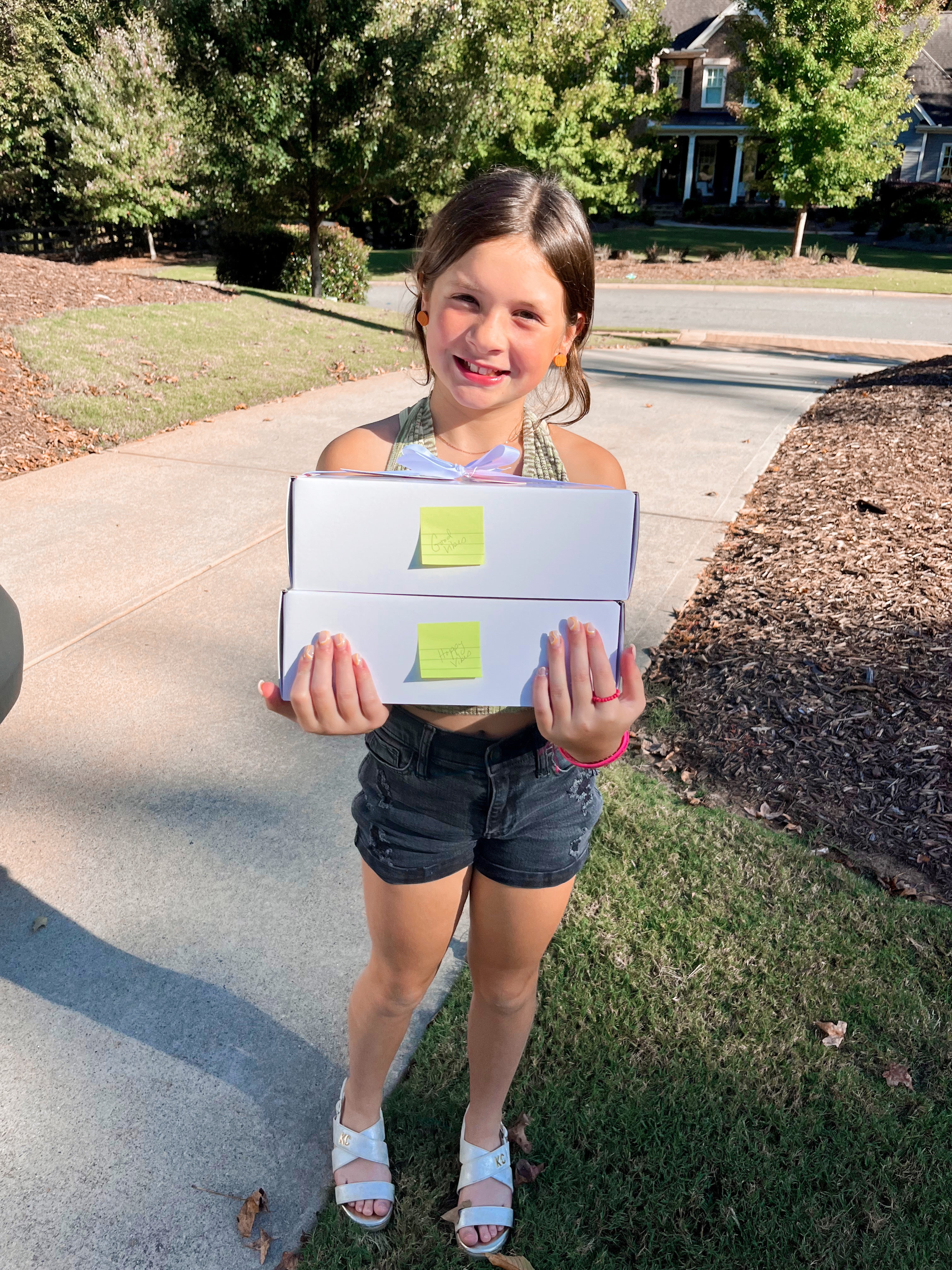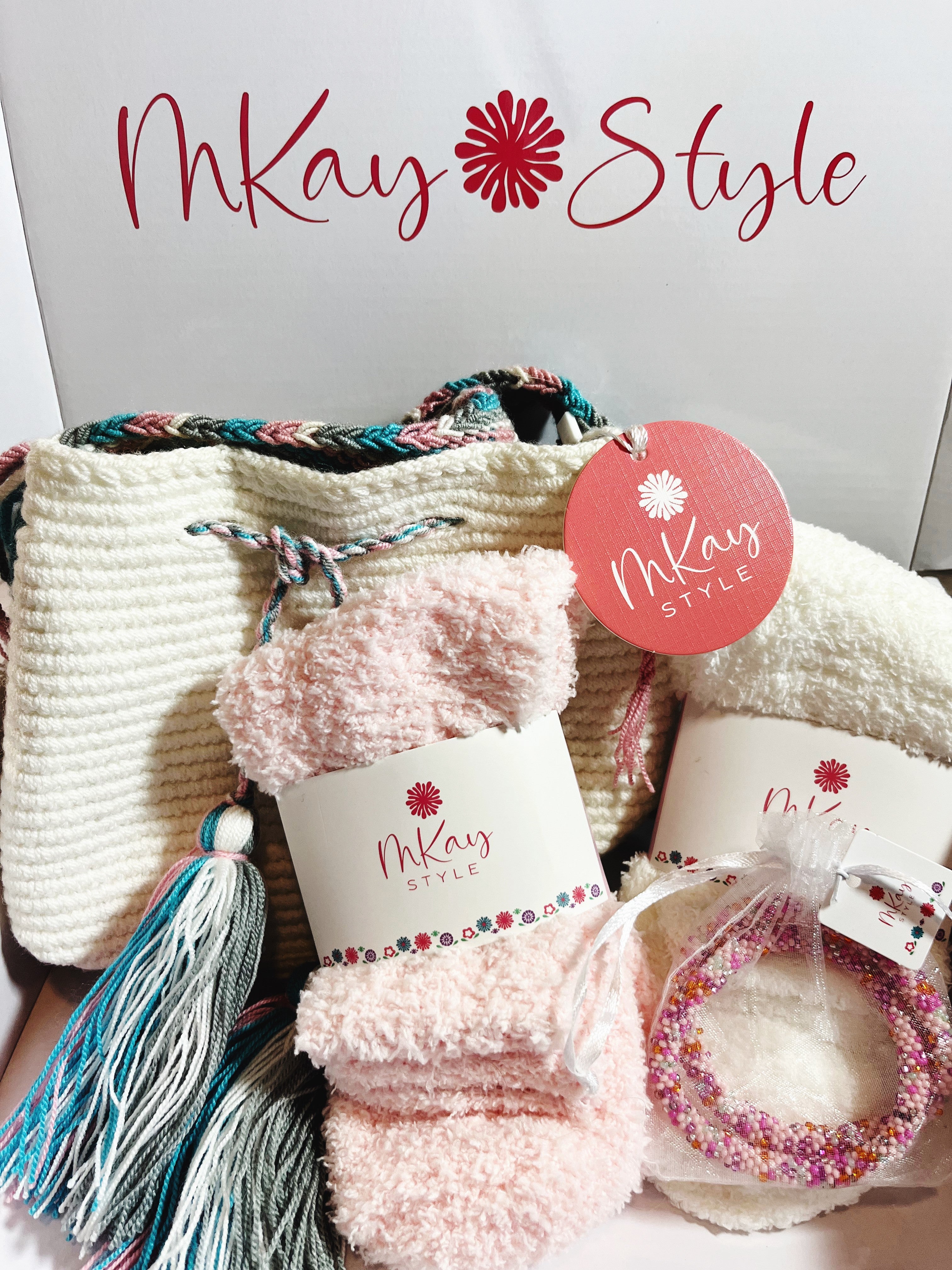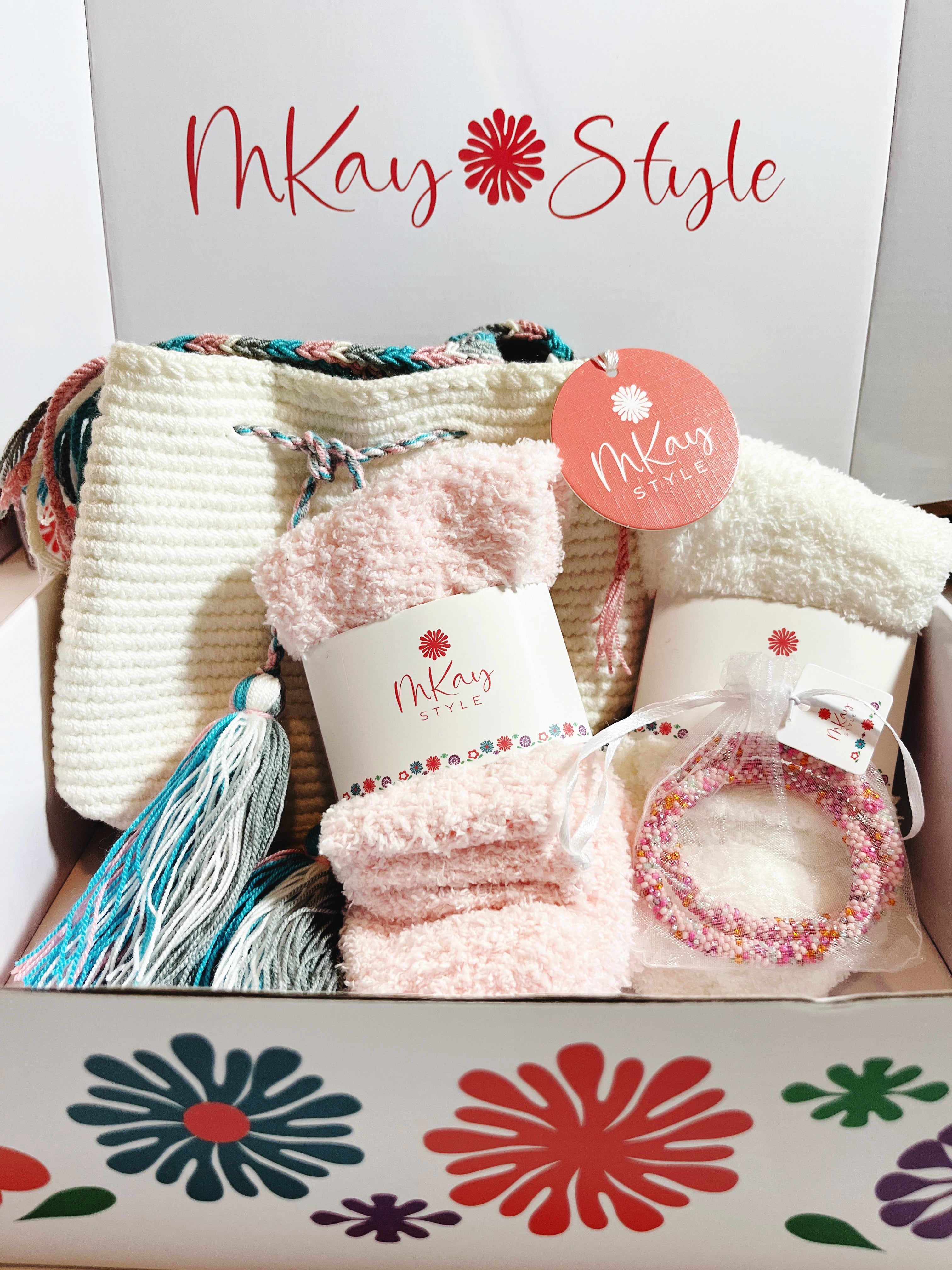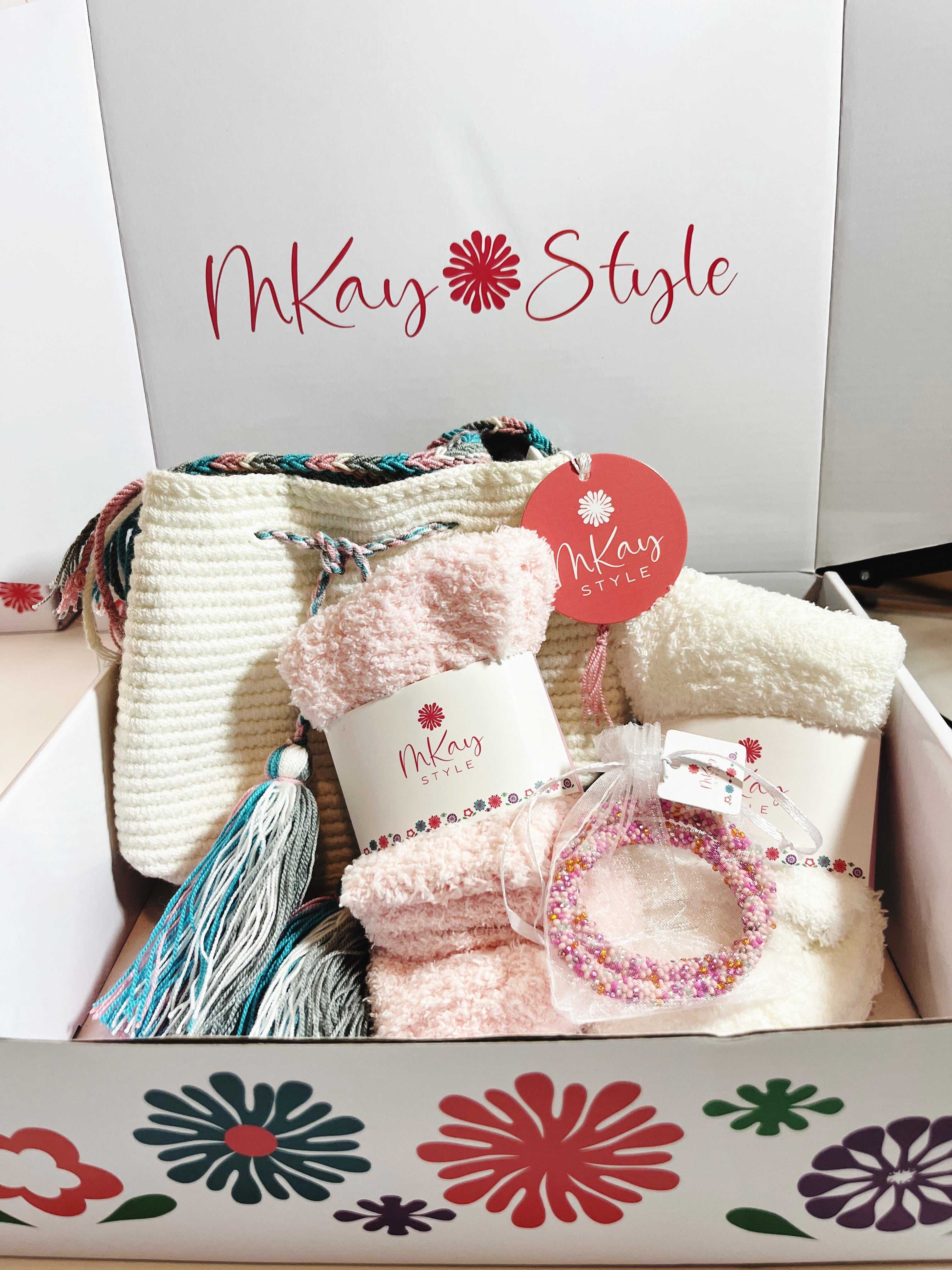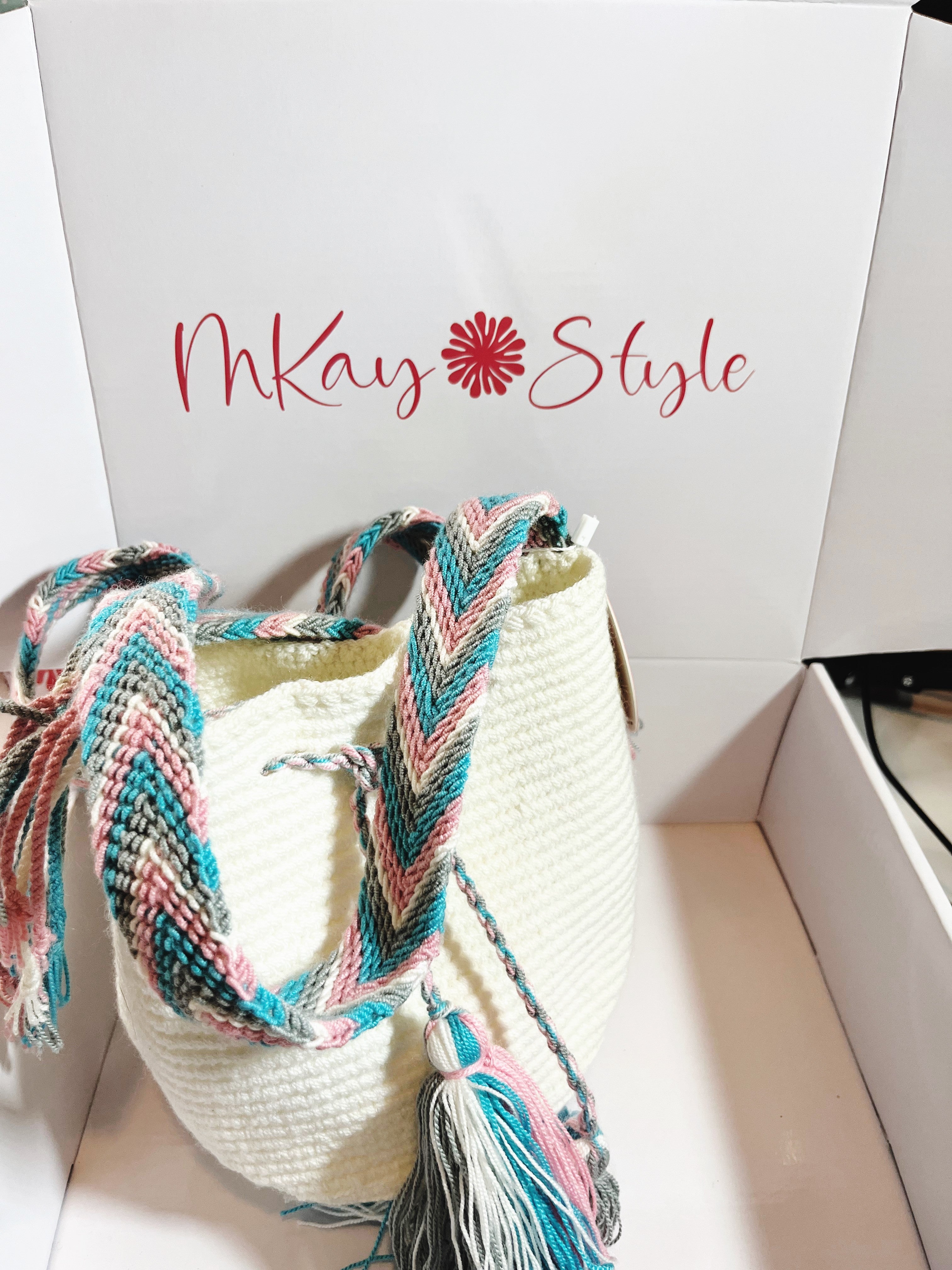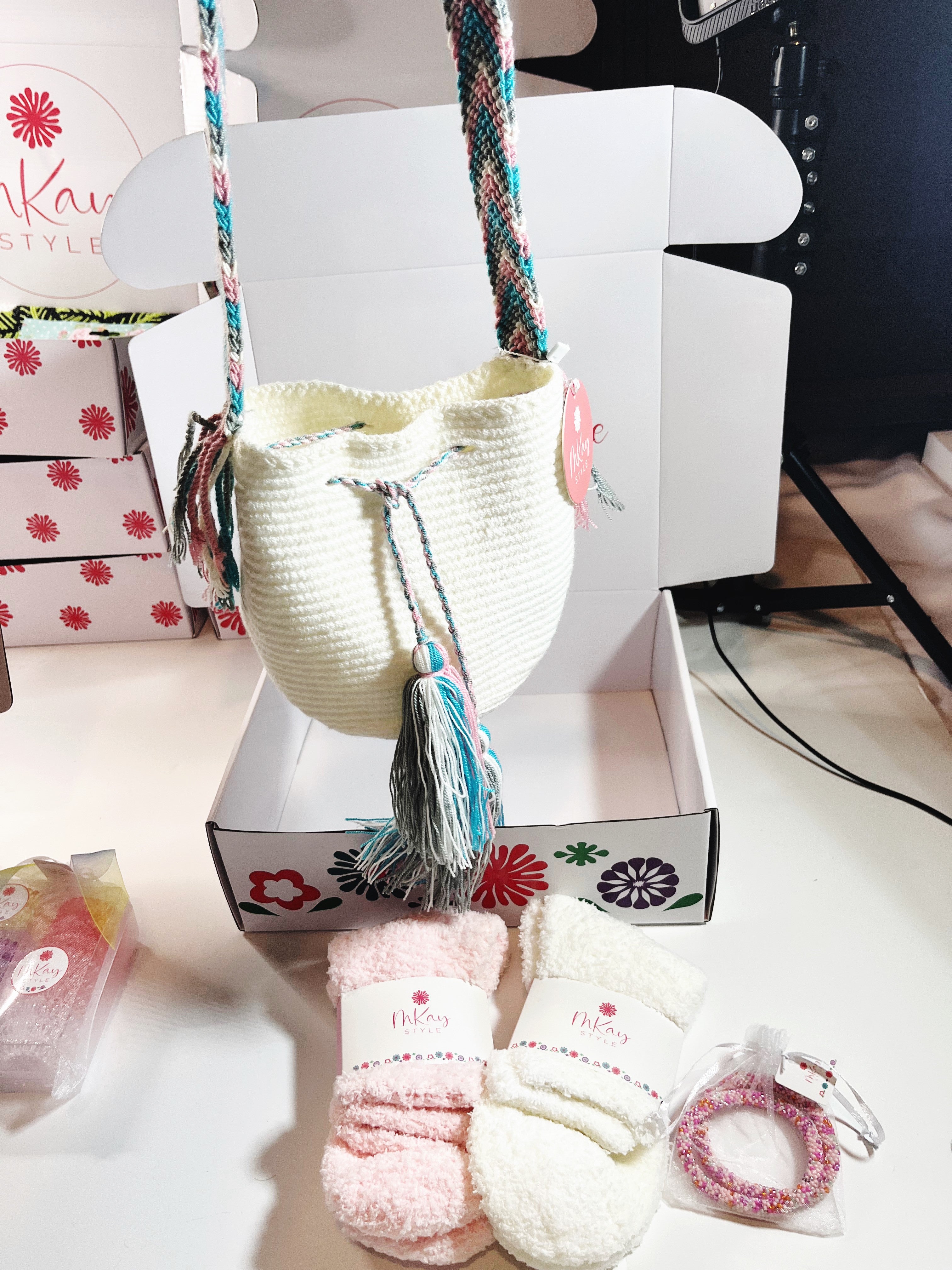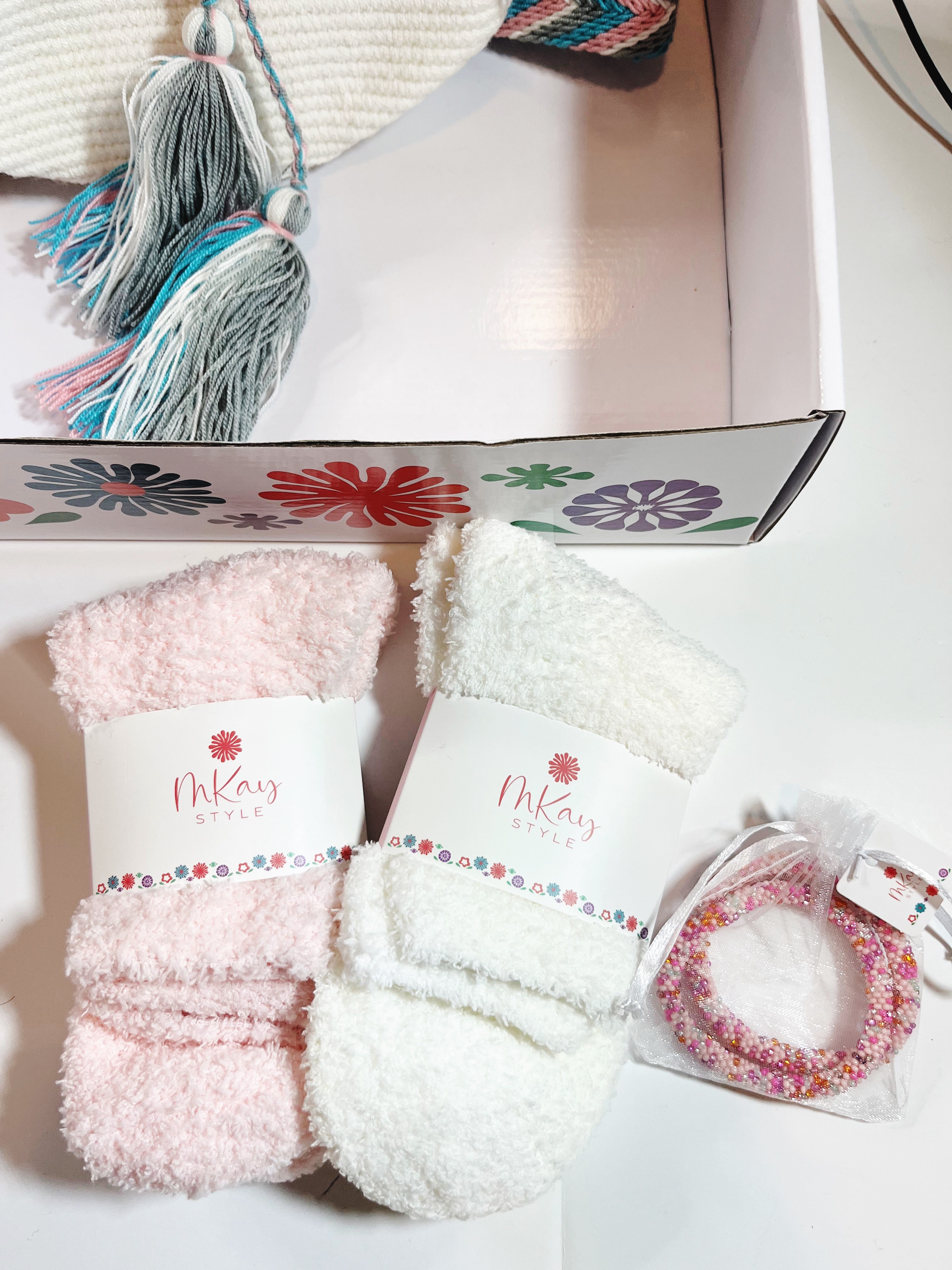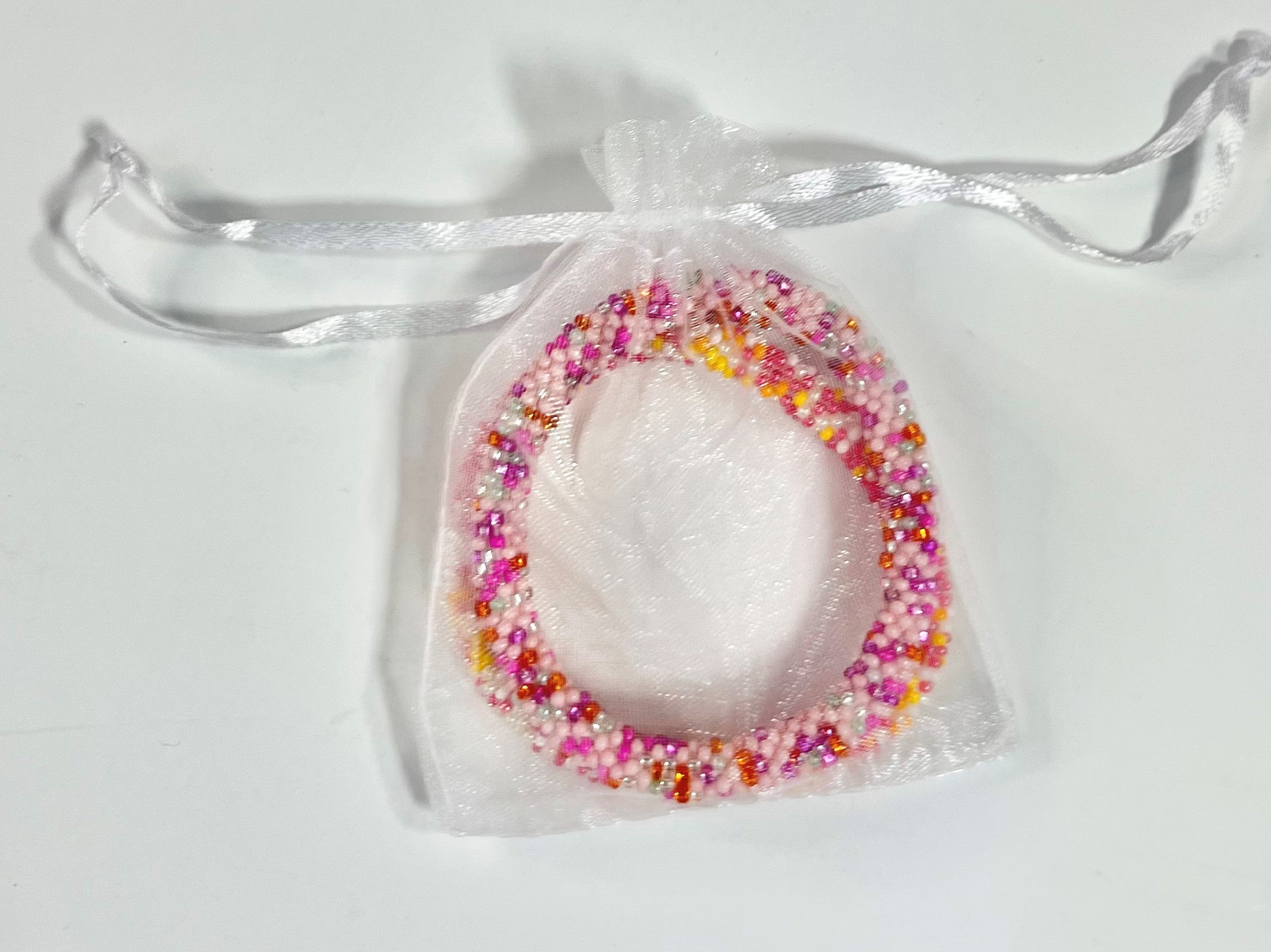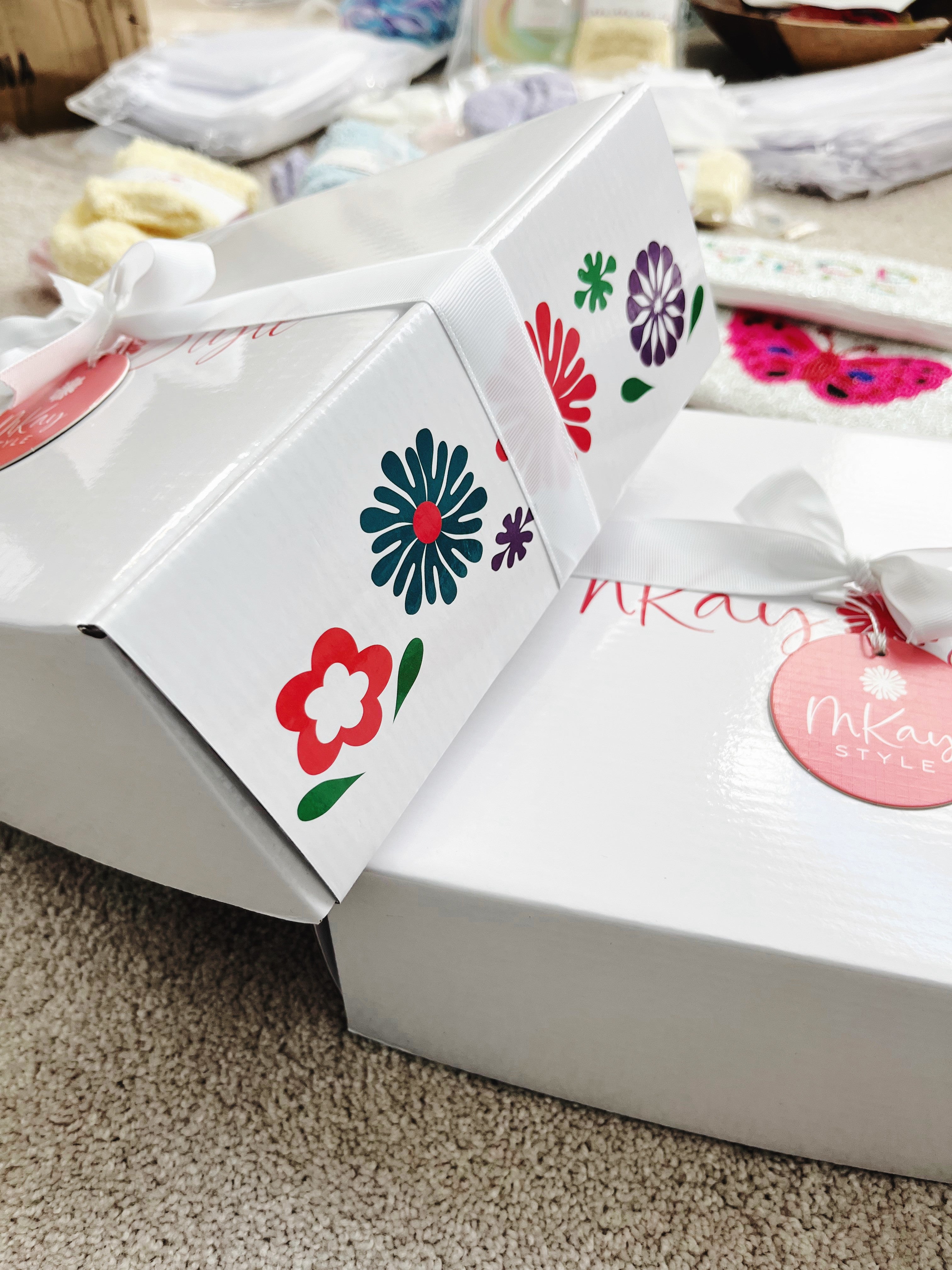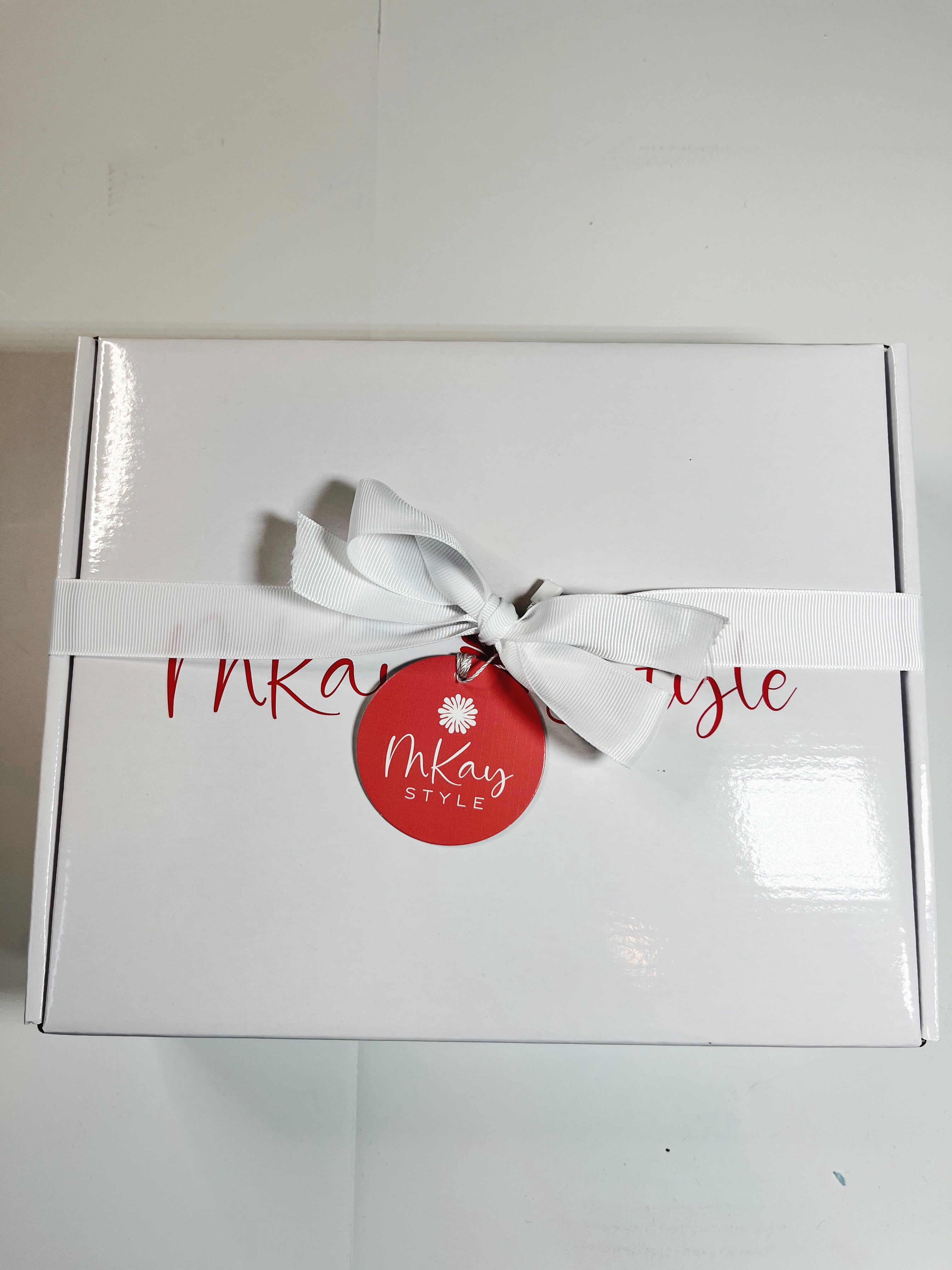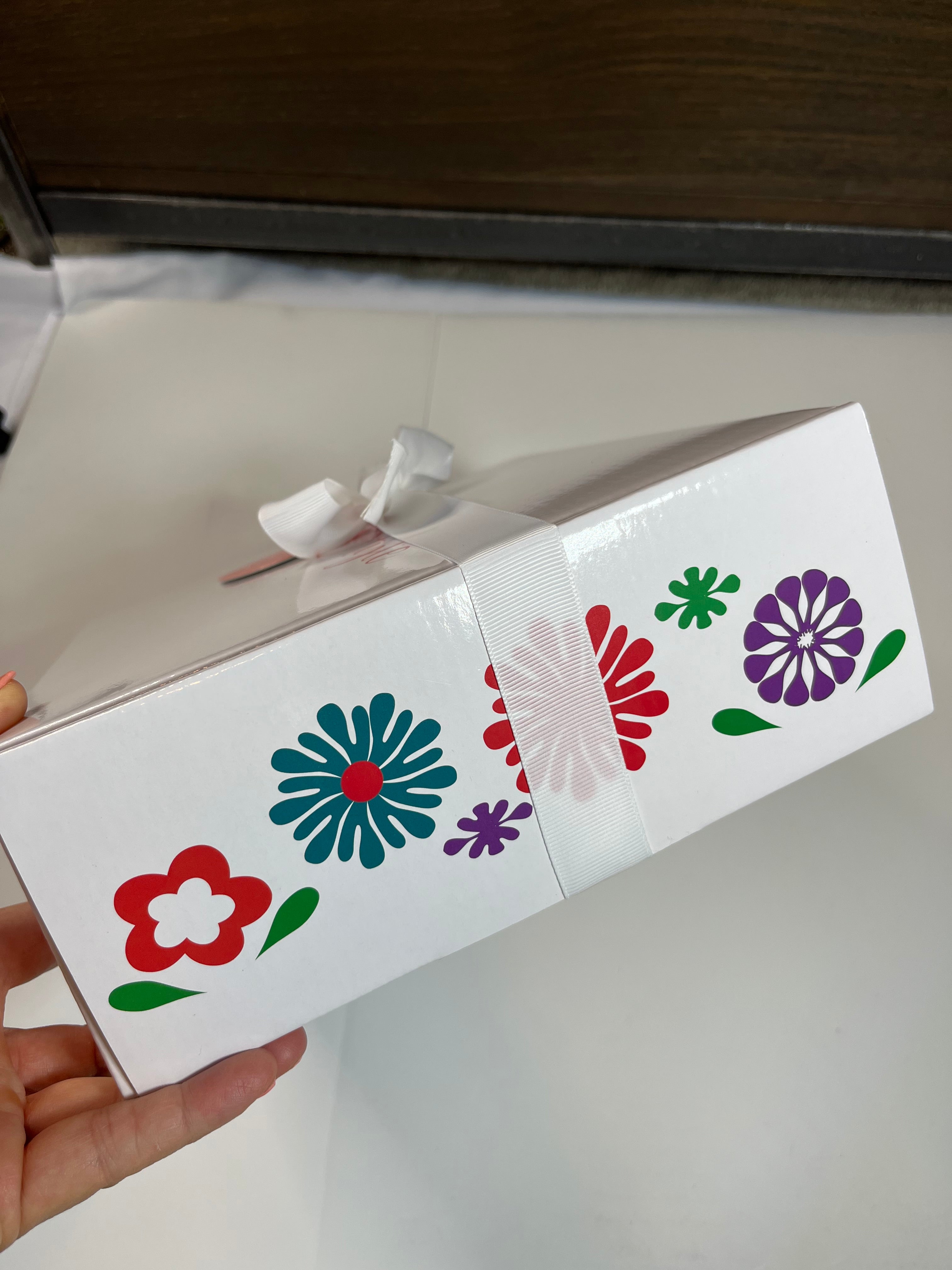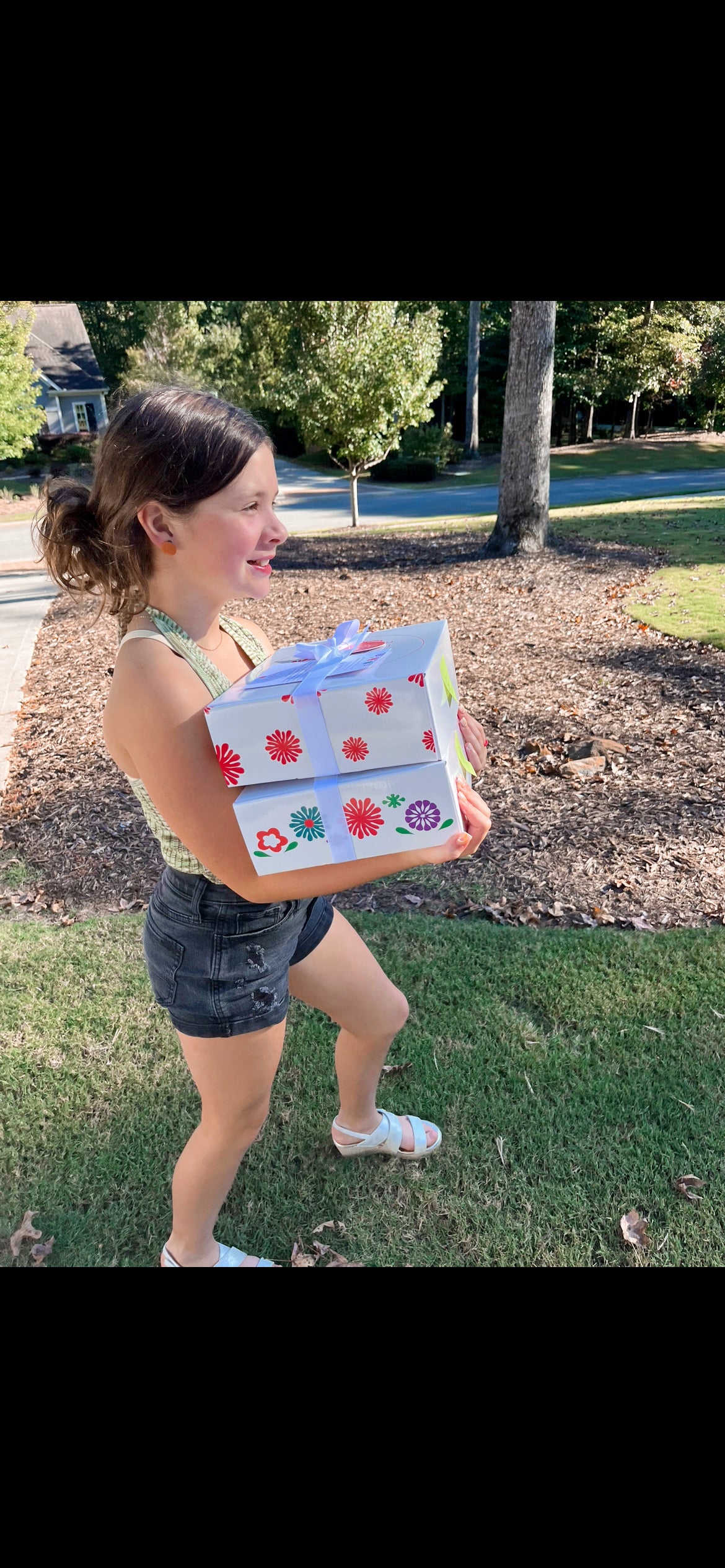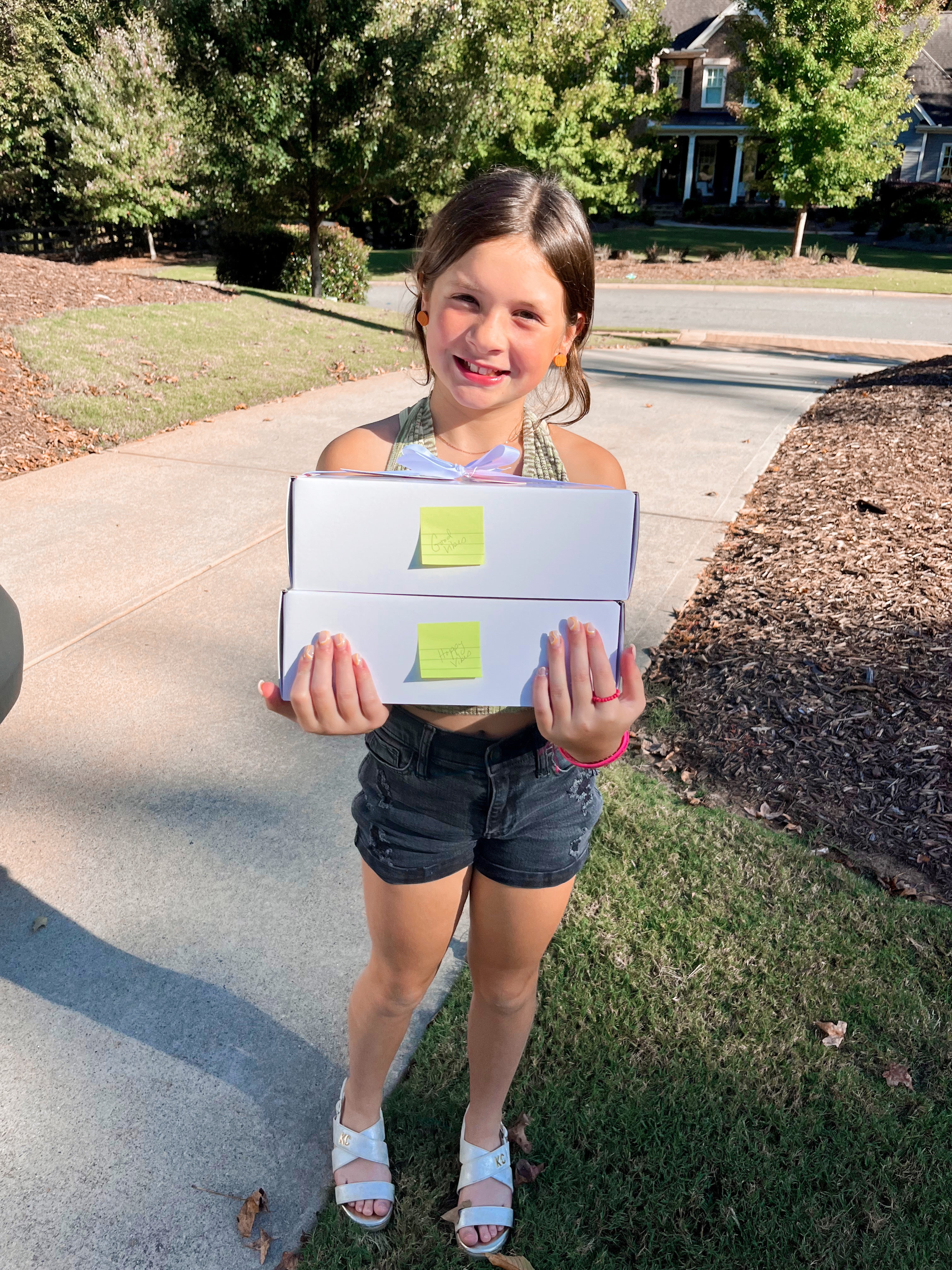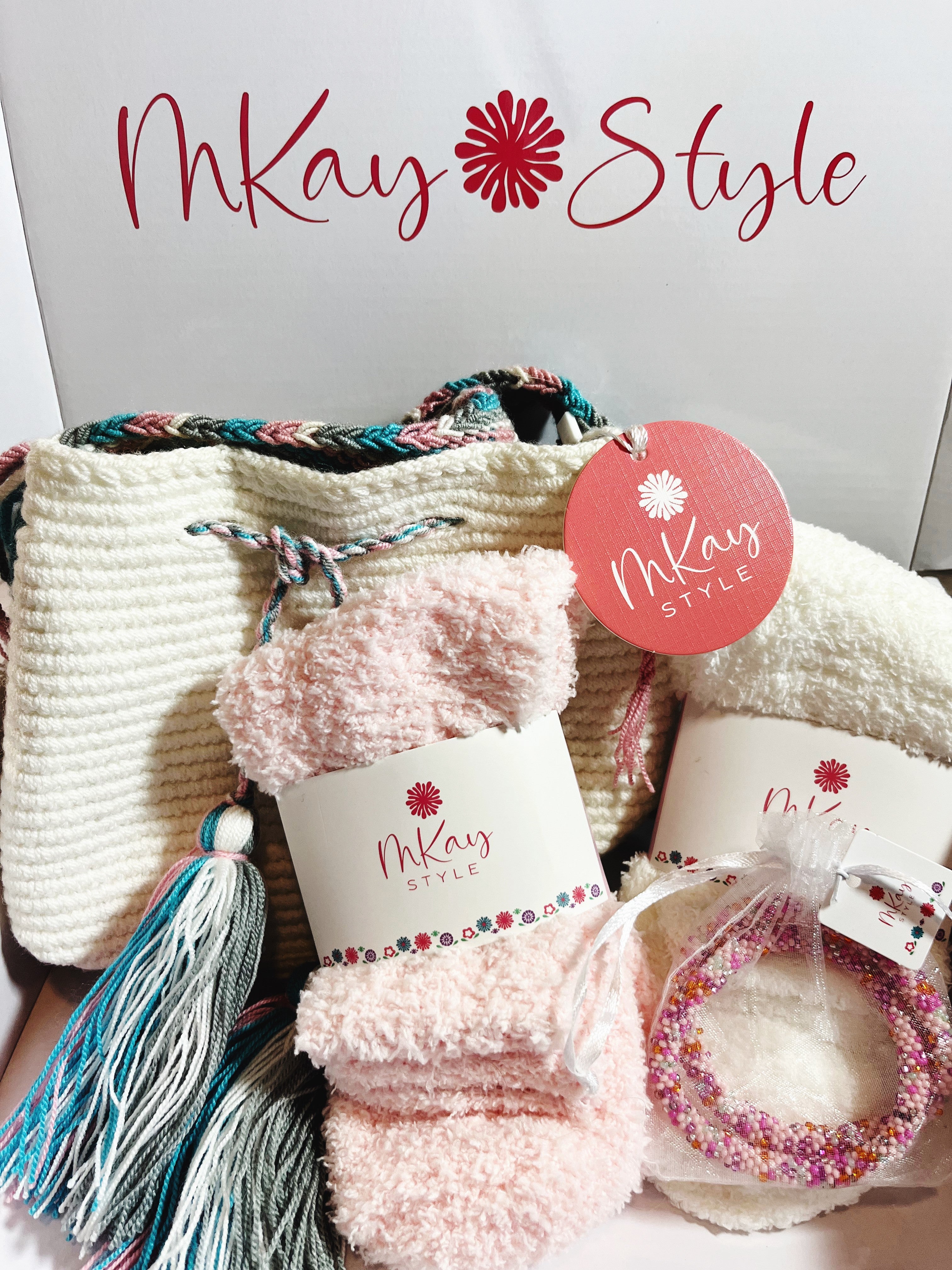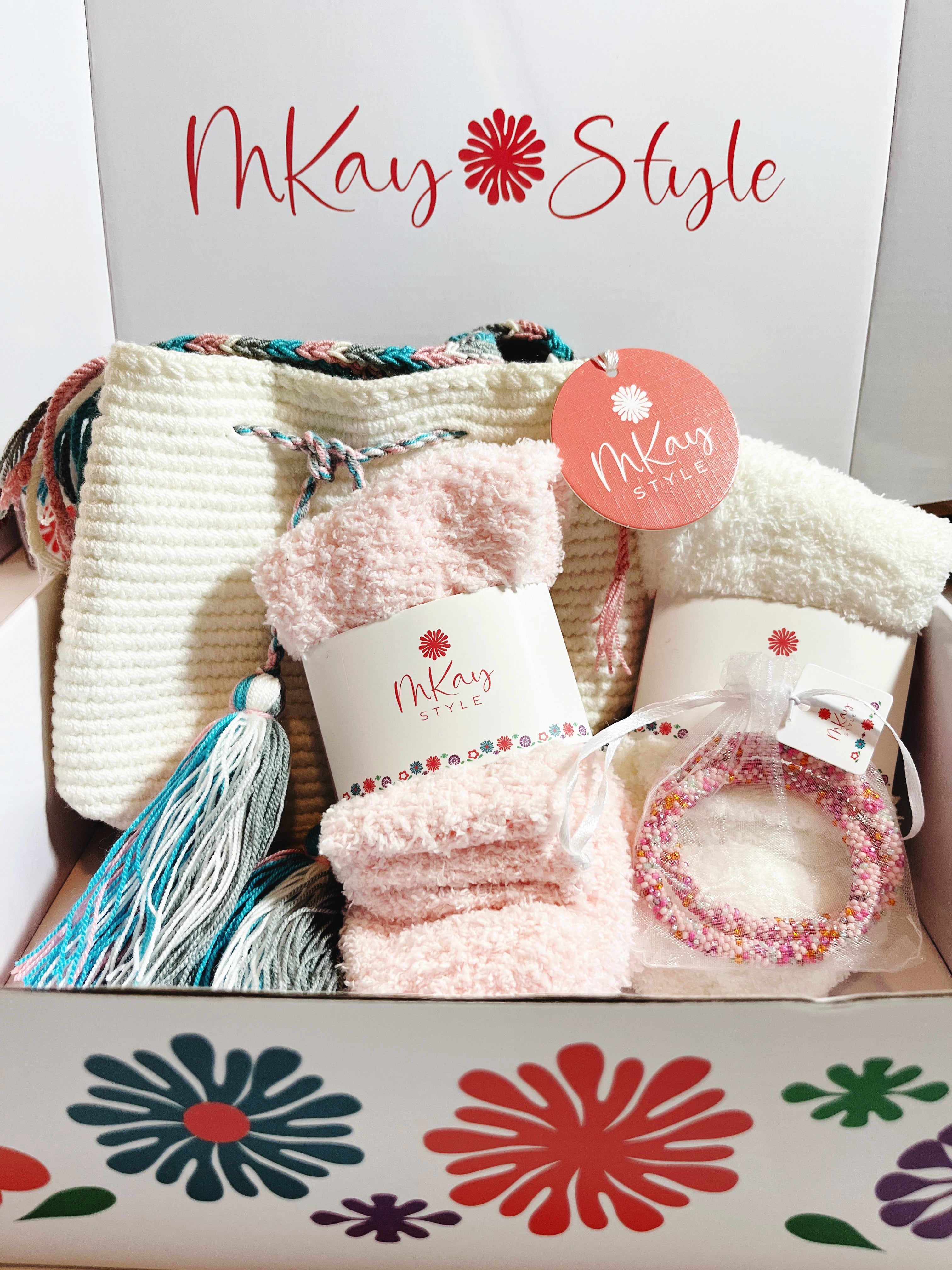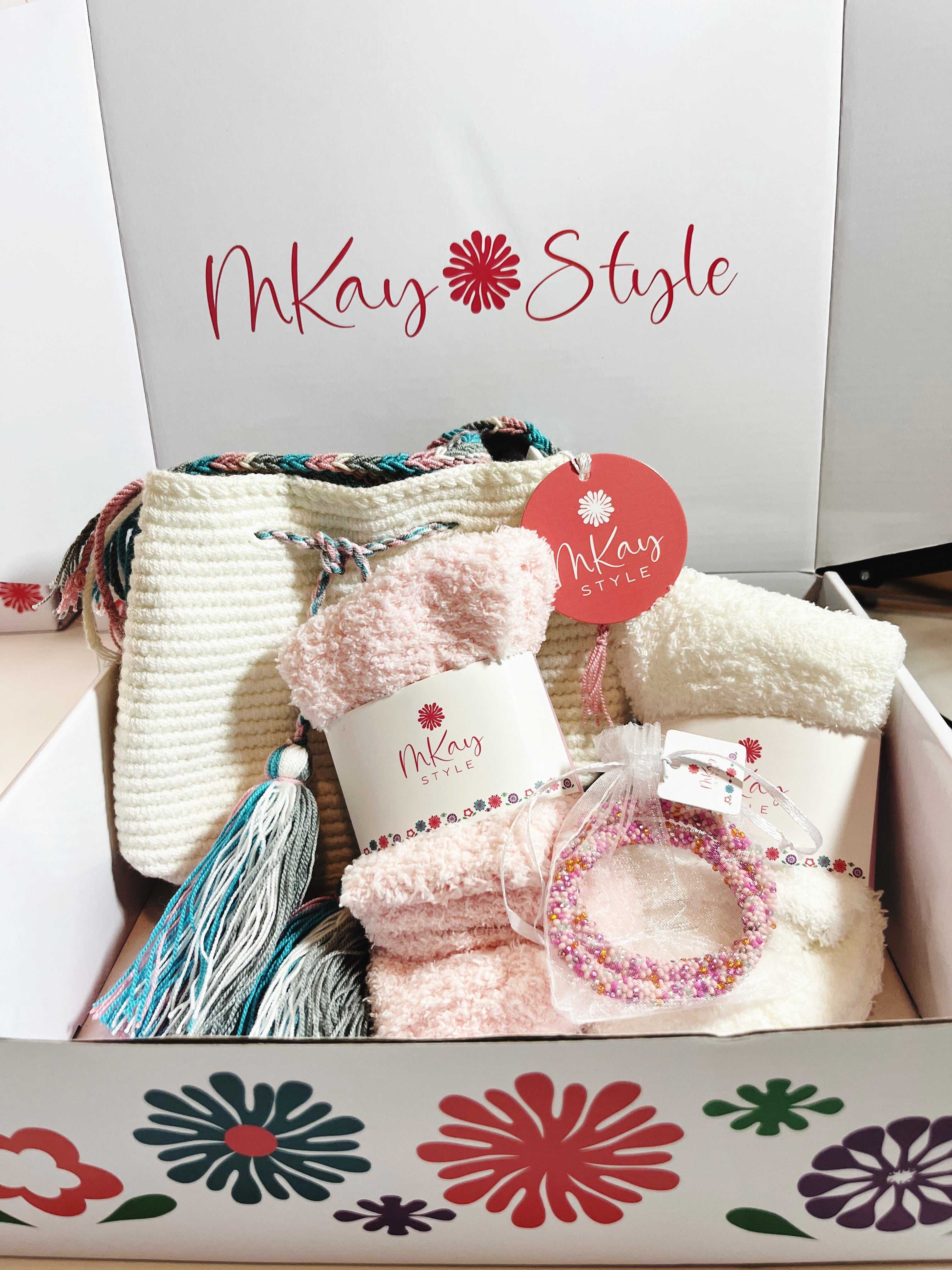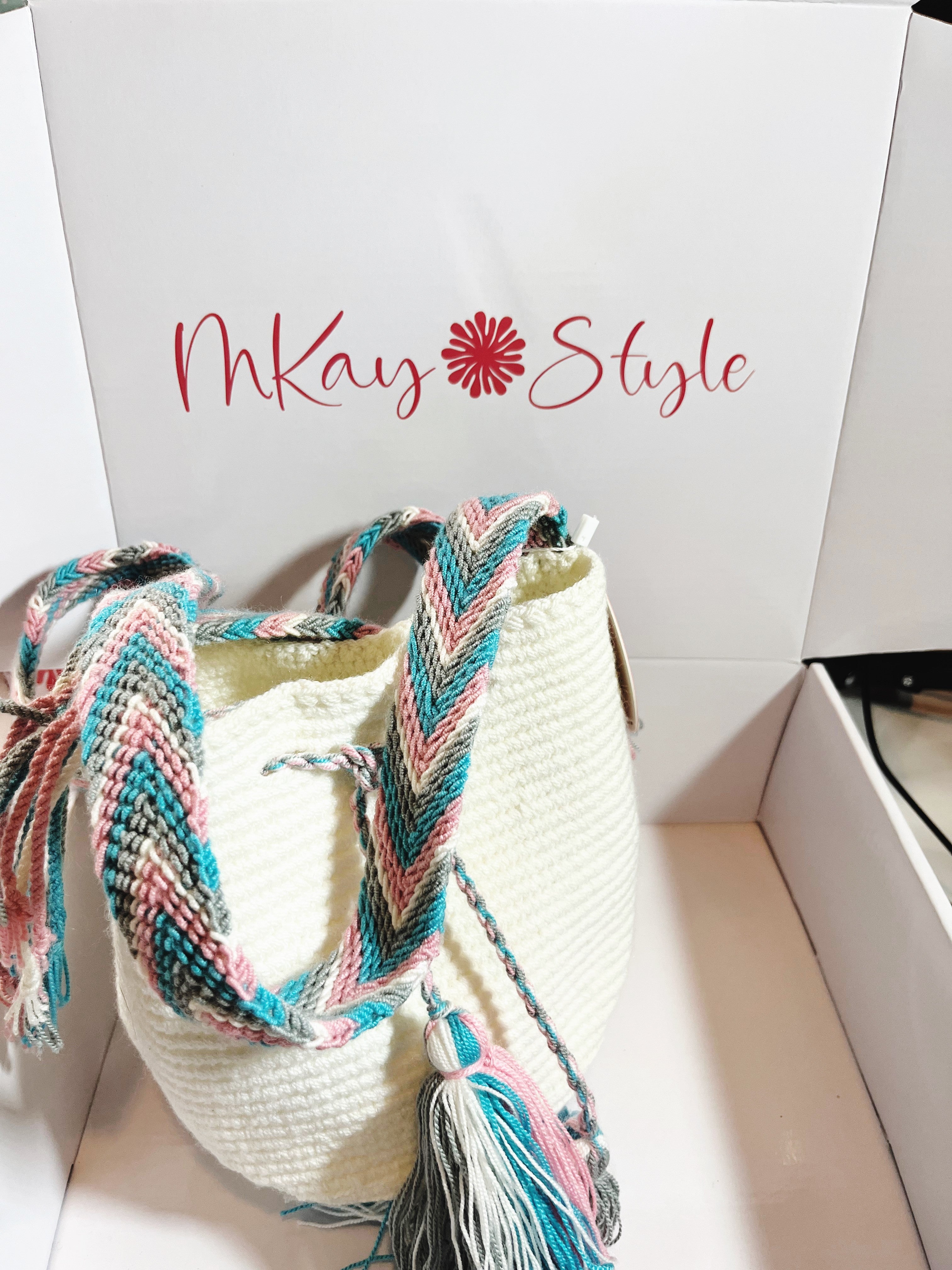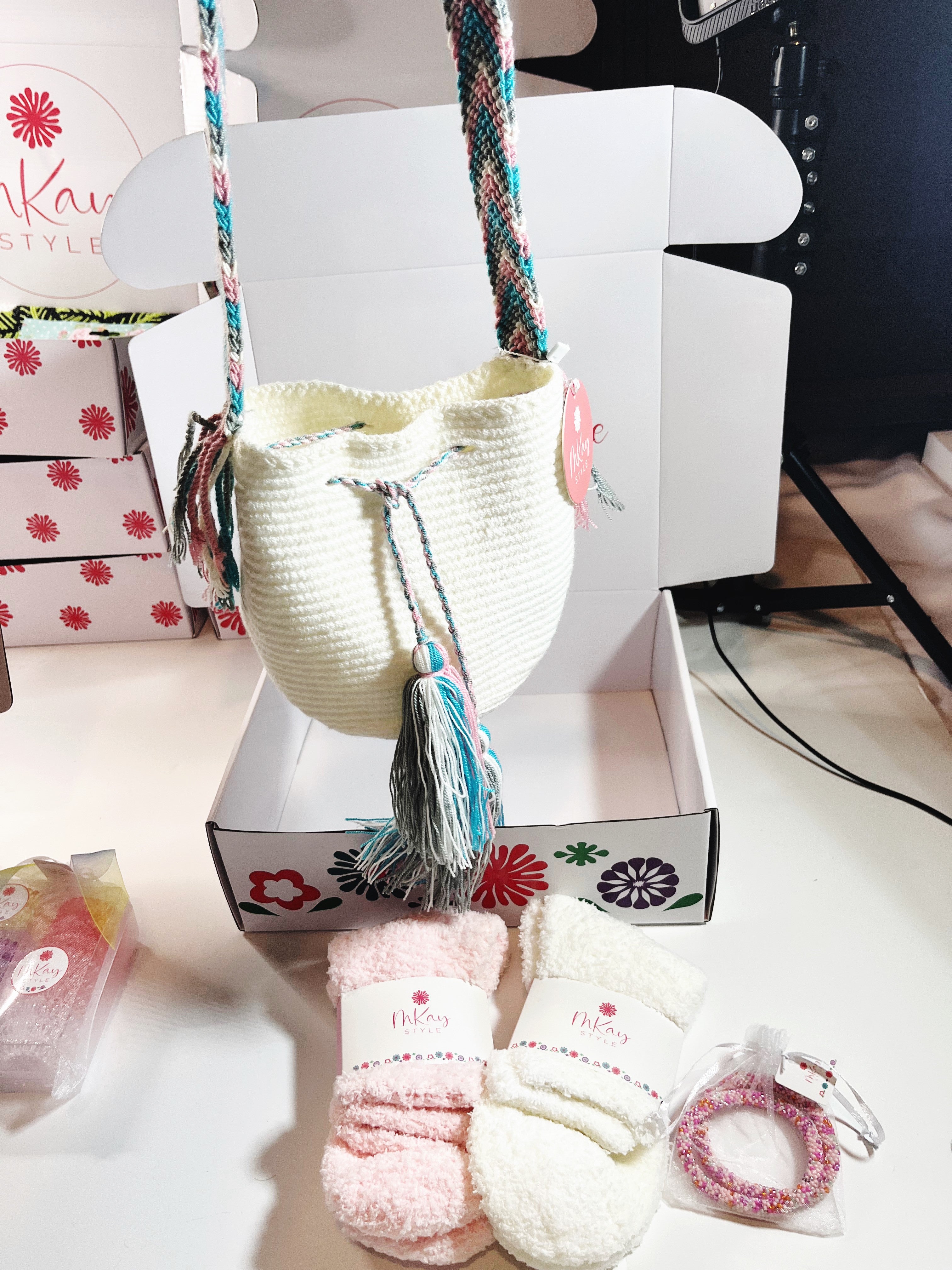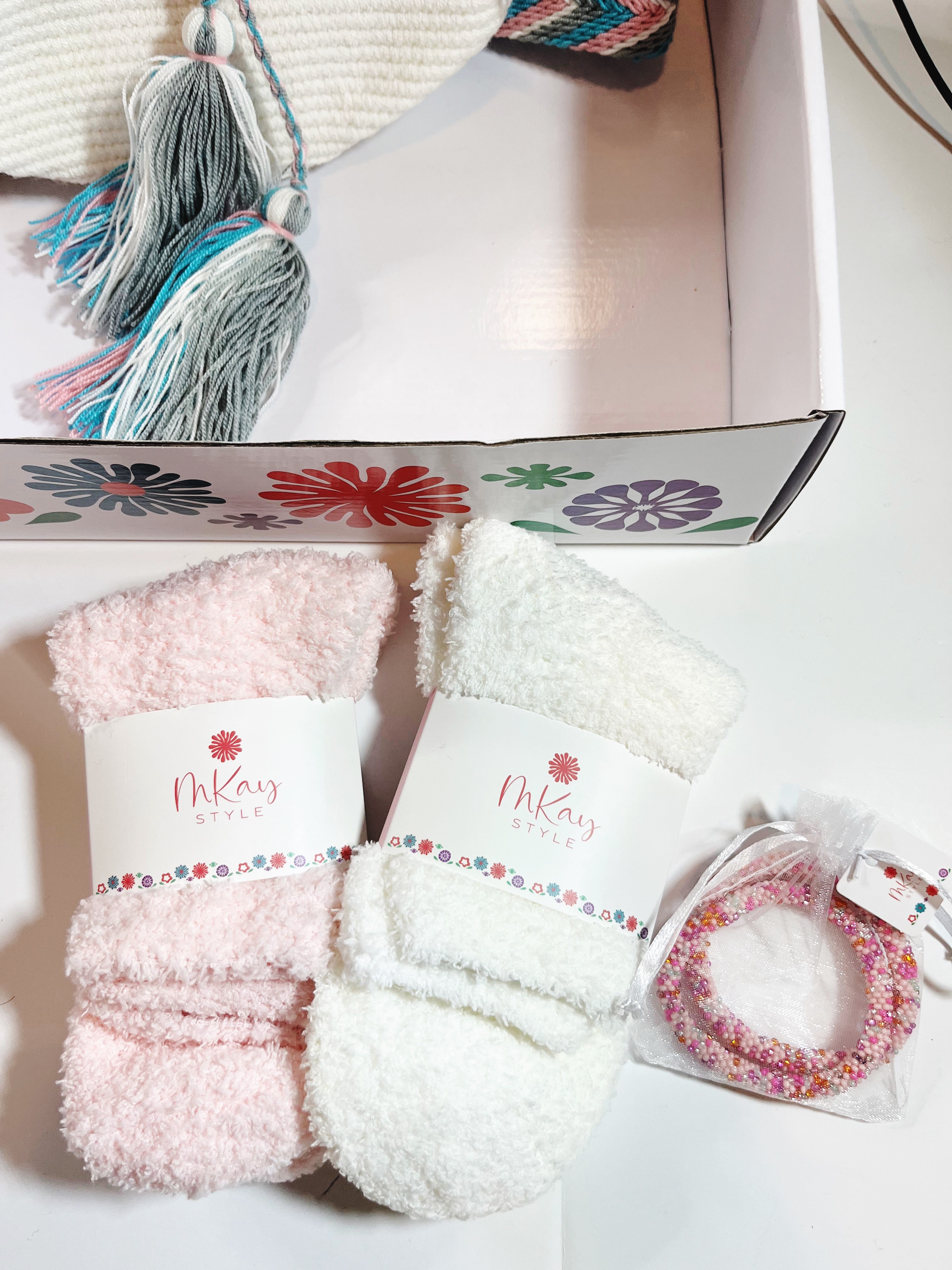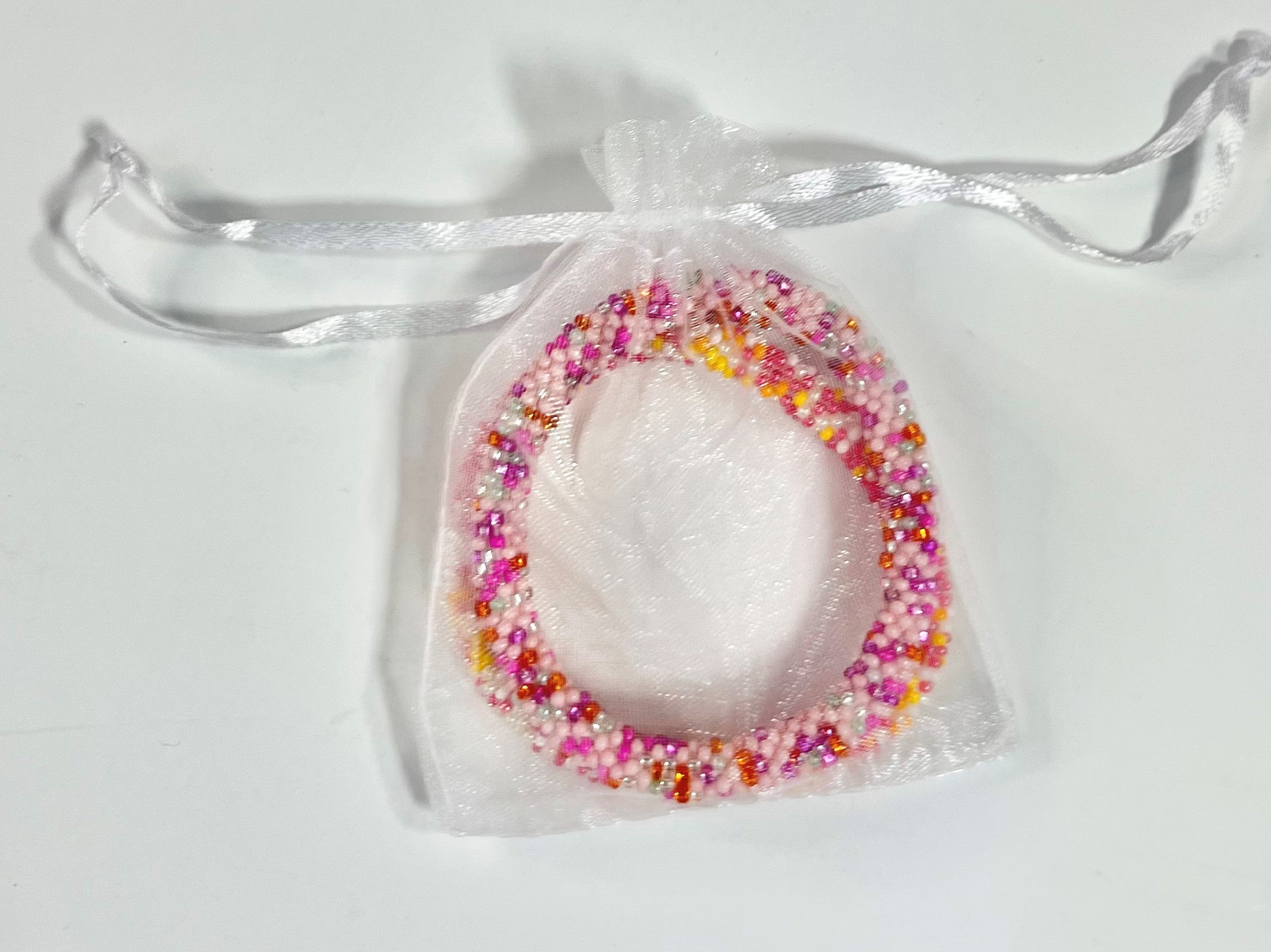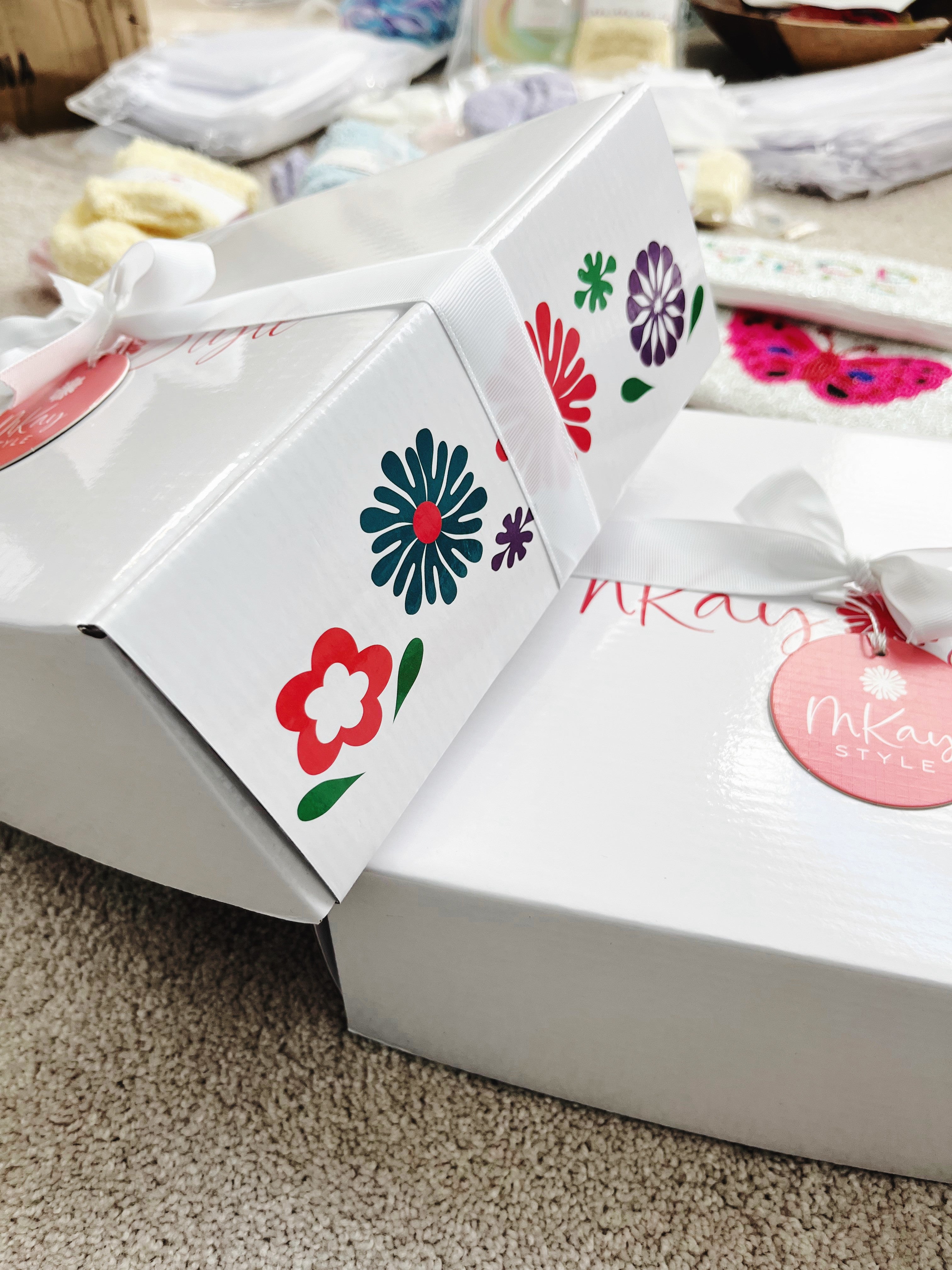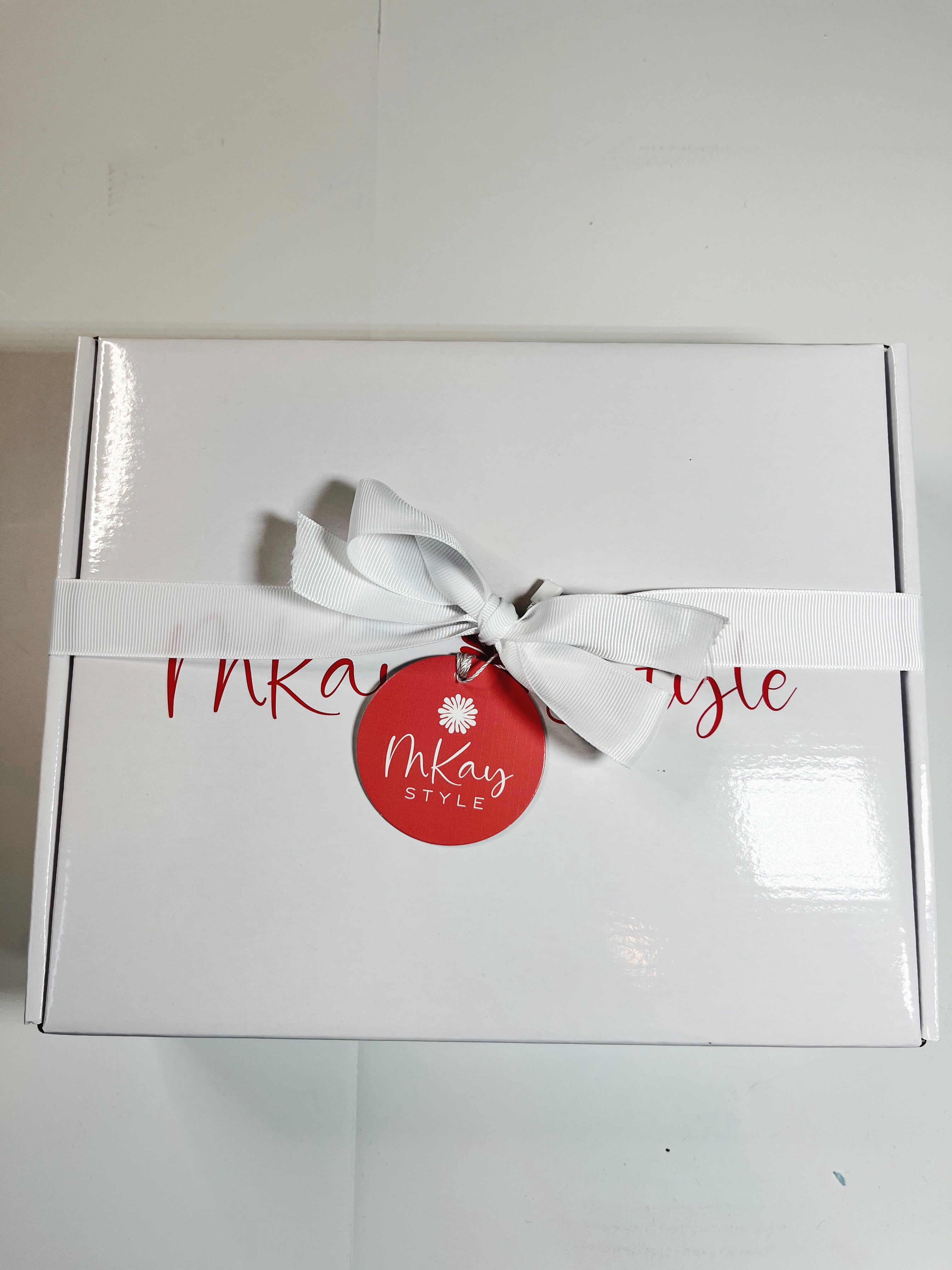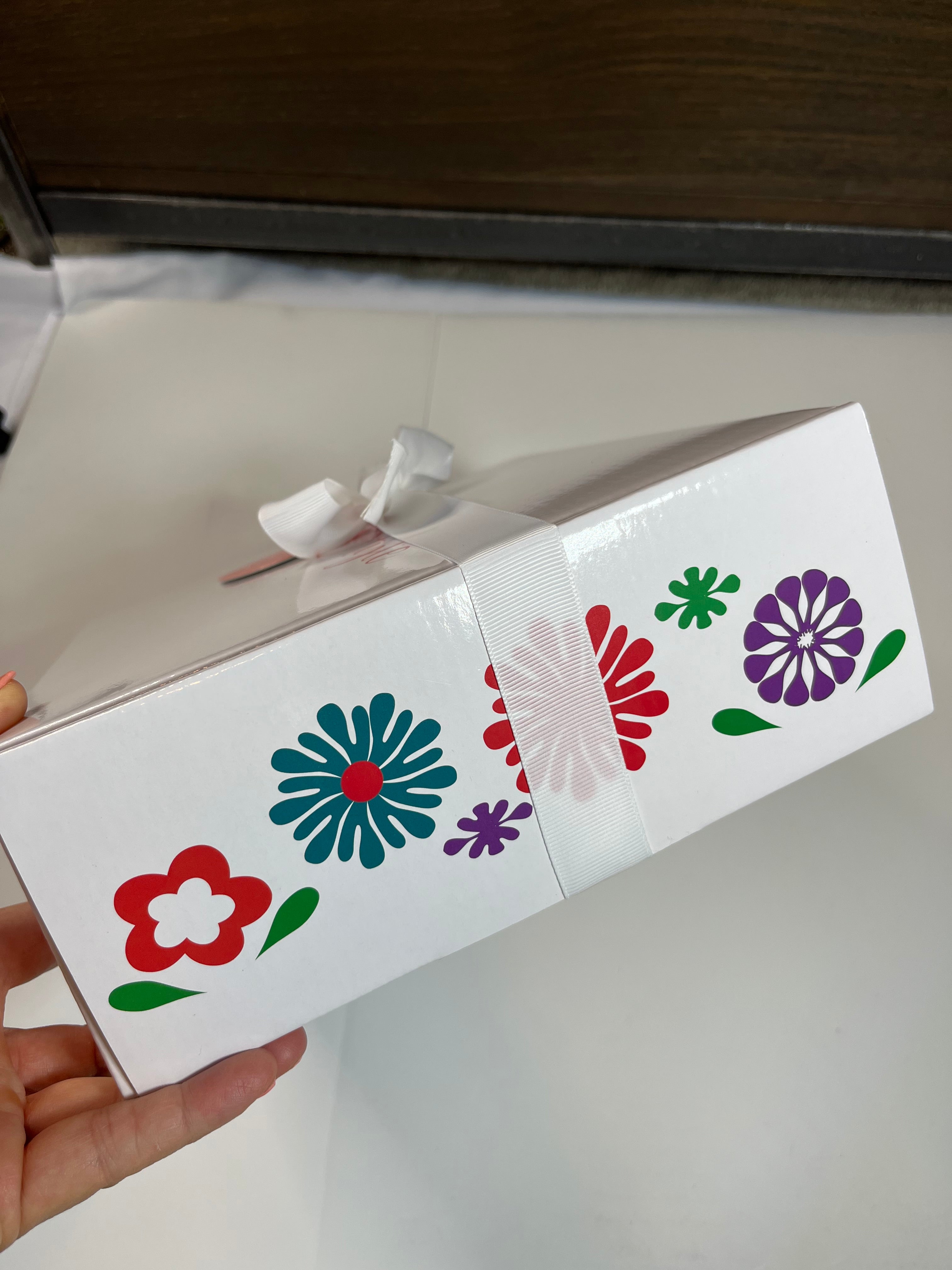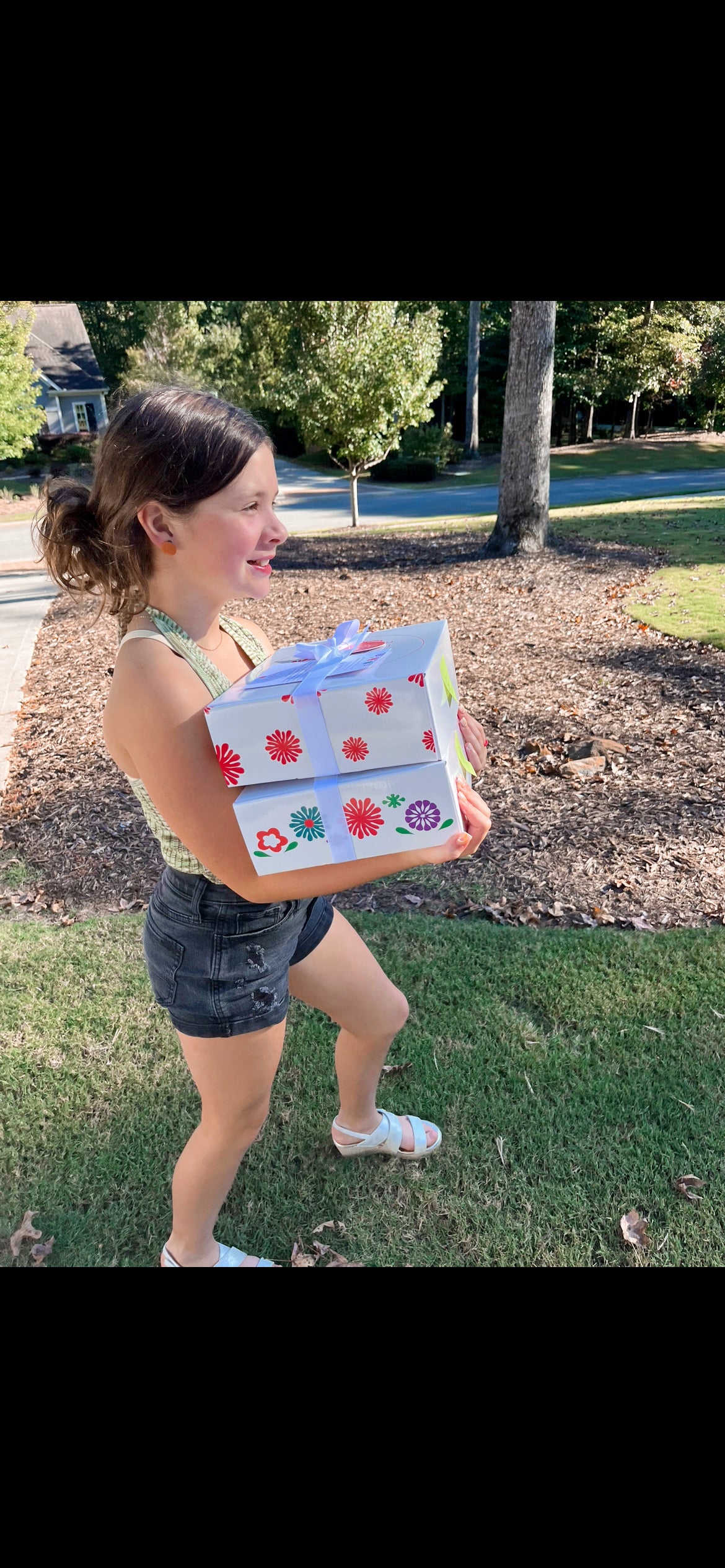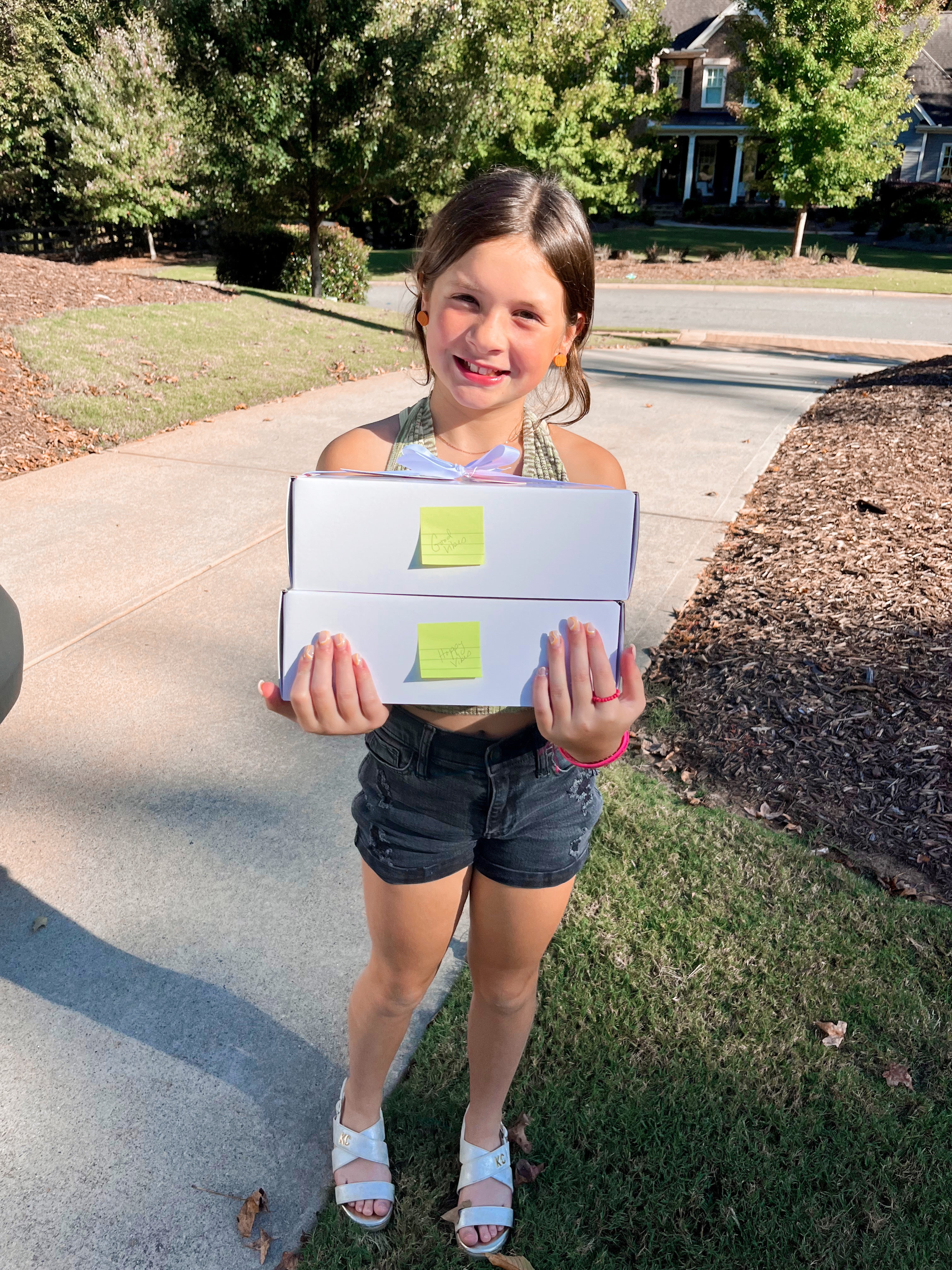 White Purse Pack Gift Box
This is a unique gift box for a girl or tween! The crossbody bag is a traditional Wayuu bag handmade in Colombia. The strap is fitted for a girl or tween and the bucket bag size would be considered mini. The hand beaded bracelets are colorful and roll on to the wrist easily. Two pair of MKay Style Cozy Socks are very soft and comfortable!
This box includes:
✨ Mini Handmade Wayuu Crossbody Bag For A Girl Or Tween
✨ Two Hand Beaded Roll On Stackable Colorful Bracelets
✨ Two Pair Of MKay Style Cozy Socks
✨ Re-Usable MKay Style Gift Box
Please reach out with any questions or customization requests!